Let's Do Mexico - Beach & Surf Vacation Rentals at Las Olas Condominiums - Book Direct and Save on Fees!
We're Your Friends in Baja who Authentically Care About Your Experience. Contact us Today to Co-Create the Vacation of your Dreams!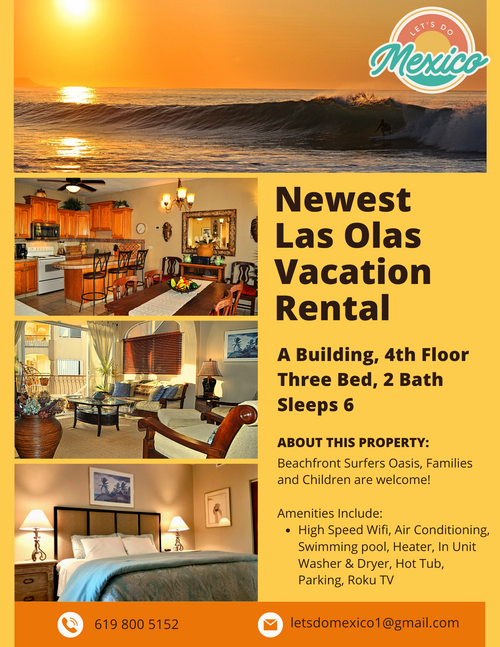 Our team can help co-create the perfect beachfront vacation getaway for your friends and family. By booking directly with us, you will not only save on fees, you'll also have a team of people who authentically care about your experience, just a text or phone call away if anything comes up and are here to answer any questions.
We can help arrange fishing trips, yacht adventures, surf photographer, and other special requests! Contact us Today for more info.
We Welcome Surfers of ALL Levels. The Perfect Location for Families, Surfers and Beach Lovers. Home of one of the best Swimmable Beaches in Baja.
Come Experience World Renowned Surf Breaks and Swimmable Beaches at our Beachfront Vacation Rentals at Las Olas Condominiums in San Jose del Cabo!
One, Two, & Three Bedroom Beachfront Condos in Front of Four of the Best Surf Breaks in Baja - Zipper's, The Rock, The Middle & Old Man's. We are able to connect you with Las Olas owners who list their property publicly and some who do not. Contact us Today to check availability for short term and long term rentals.
B Building
3 Bed - 2 Bath 2 Bed - 2 Bath 1 Bed - 1 Bath
A Building
Recent Visitors in San José del Cabo!

Incredible Travel Experiences Curated for You! San Jose del Cabo - San Juanico
Book Your Next fishing Trip Today!
Check out our latest Baja Blog for the best time of year for world class fishing in Los Cabos!
Your Beach Getaway Starts Here! (daily, weekly and monthly rentals available)
Your Safety is Our #1 Priority
At Let's Do Mexico, we continue to closely monitor updates regarding COVID-19, taking direction from both local health departments and national agencies in order to keep employees, guests, and homeowners safe. Check out our Baja Blog for the most up-to-date information on Covid testing requirements.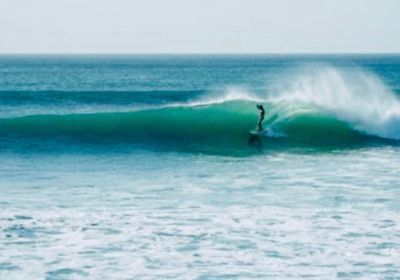 Now Offering All-Inclusive Surf Trips in Oaxaca & Los Cabos!

Incredible travel experiences curated for you. Insider access, expert advice, peace of mind and more.
LDM is your resource to plan a safe, successful and unforgettable vacation. Connect with us today to co-create the vacation of your dreams!
We Are Your Friends In Baja!
It can be stressful planning the perfect vacation - book your accommodations and experiences with us, and know that you are in the best of hands! Our team is committed to creating 5-star experiences for all of our guests and we would love for you to join us on your next vacation! We want our guests to have peace of mind knowing that you have a team of people on your side, looking out for your safety and authentically caring about your experience.
Travel insurance gives you peace of mind
Highway 1, Km 28 Las Olas B505
23400 San Jose del Cabo, B.C.S. Mexico
Highway 1, Km 28 Las Olas B501
23400 San Jose del Cabo, B.C.S. Mexico

5-Star Reviews
"Can't say enough about this place. The management team was easy to communicate with, the place was clean and incredibly located, and they took good care of us while we were there. My family and I will definitely return." -Pete Indelicato
Due to the uncertainty of Covid, we HIGHLY recommend purchasing travel insurance.
The average cost for a week trip is less than $20.
Looking for Accommodations Outside of Las Olas? Find the Property Best Suited for You!