Fill out this form for Las Olas availability. Average response time is 1-2 hours, guaranteed response within 24 hours.
3 Bed - 2 Bath bottom floor corner unit beachfront Condominium at Las Olas in San José del Cabo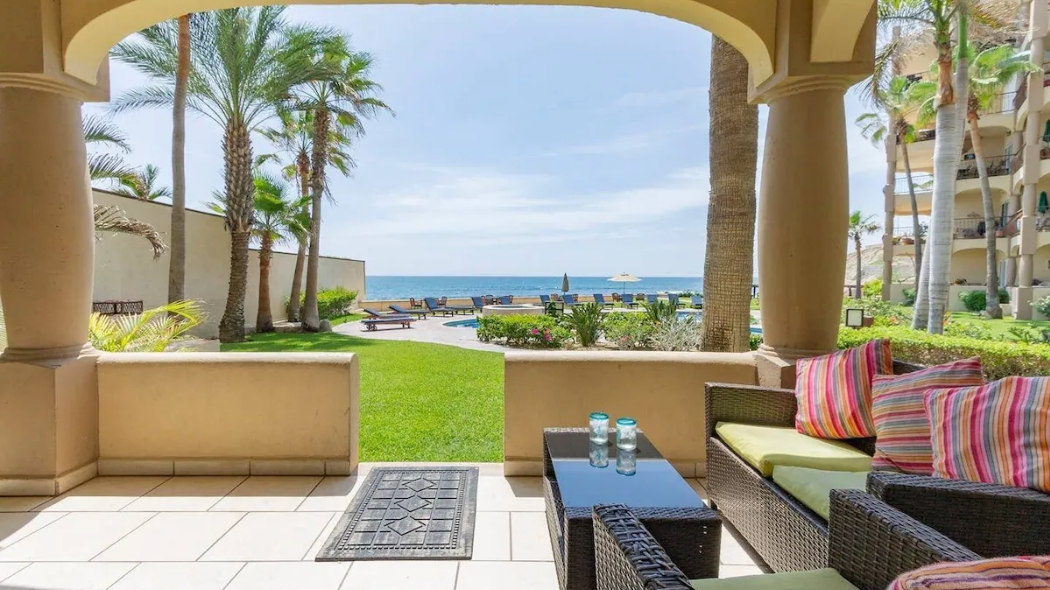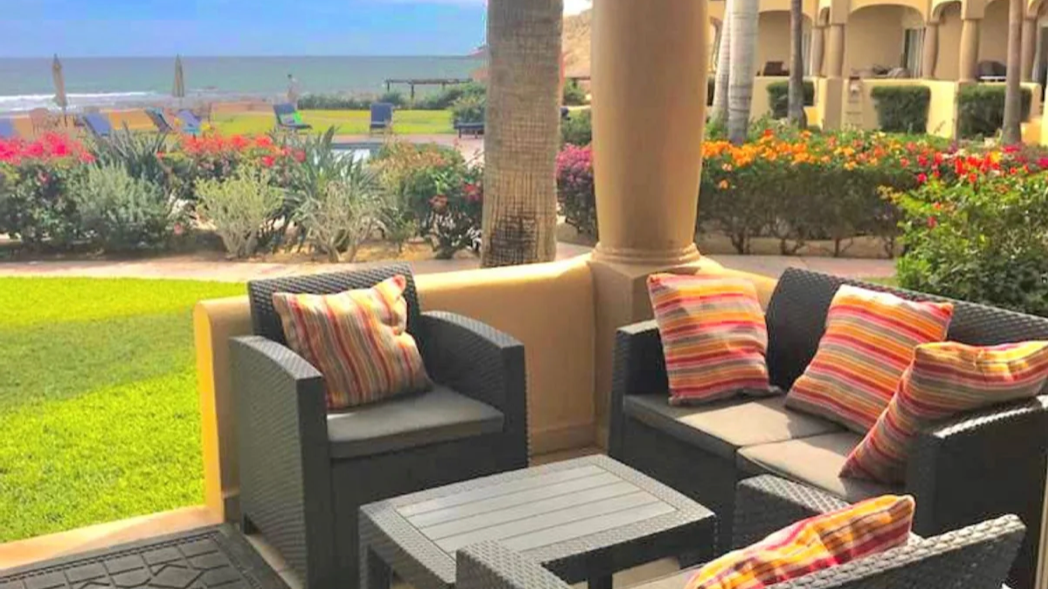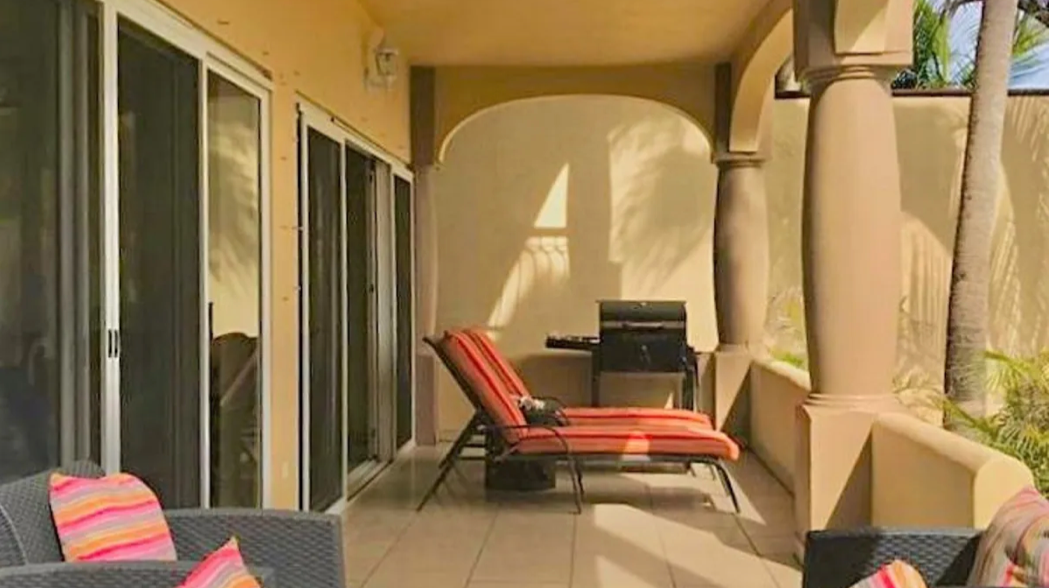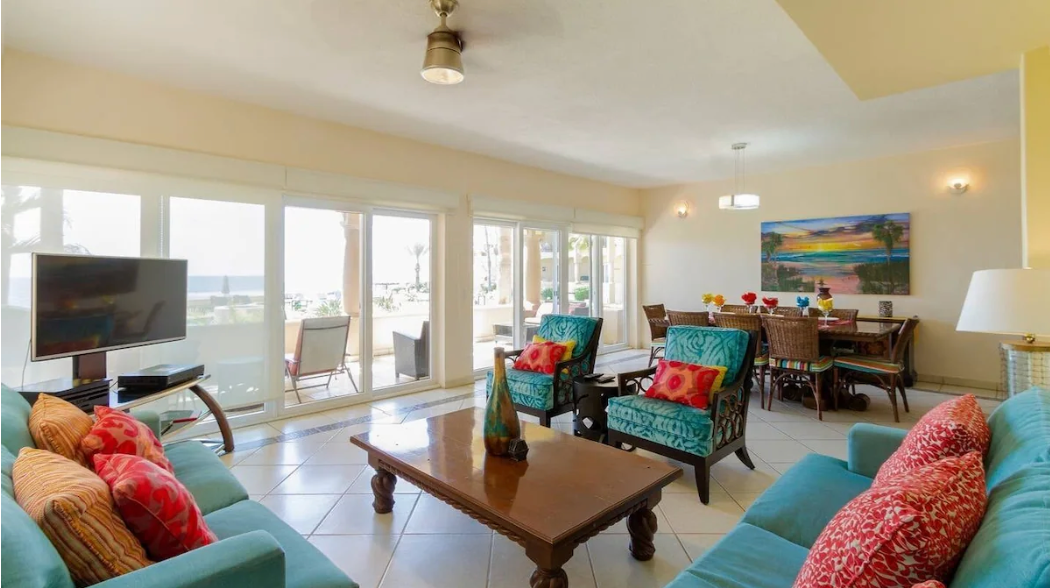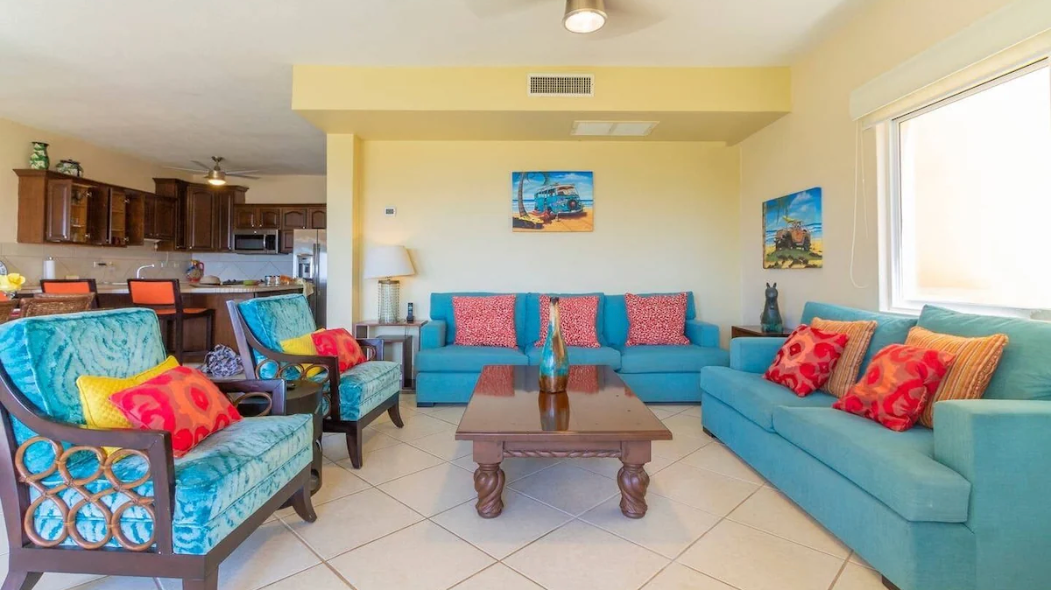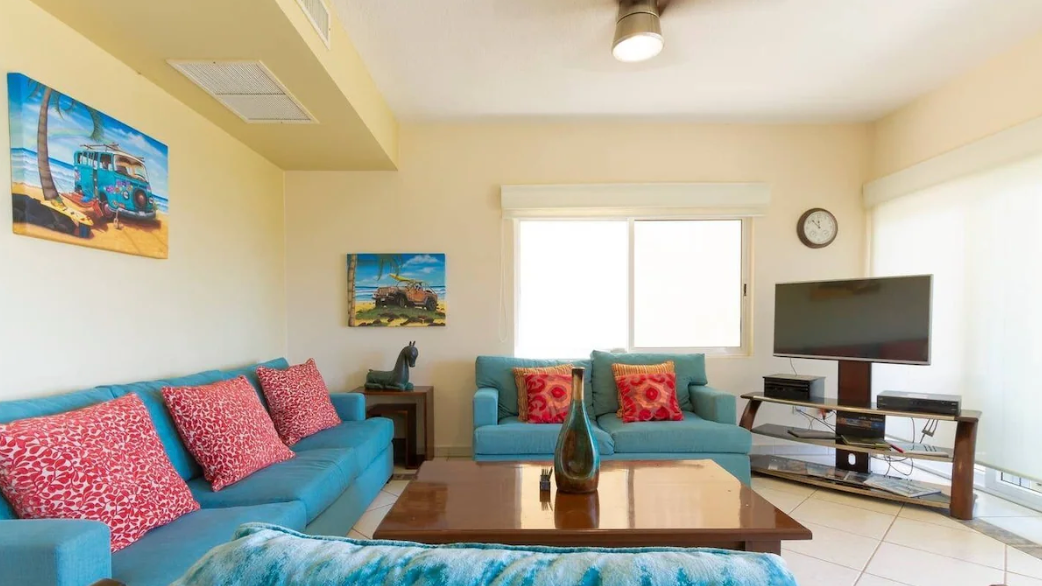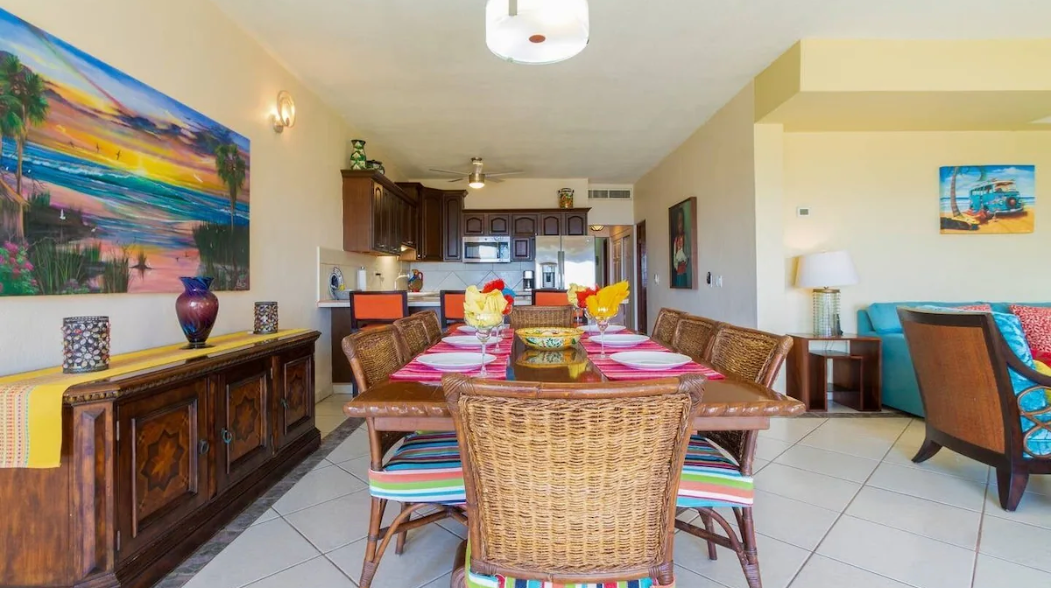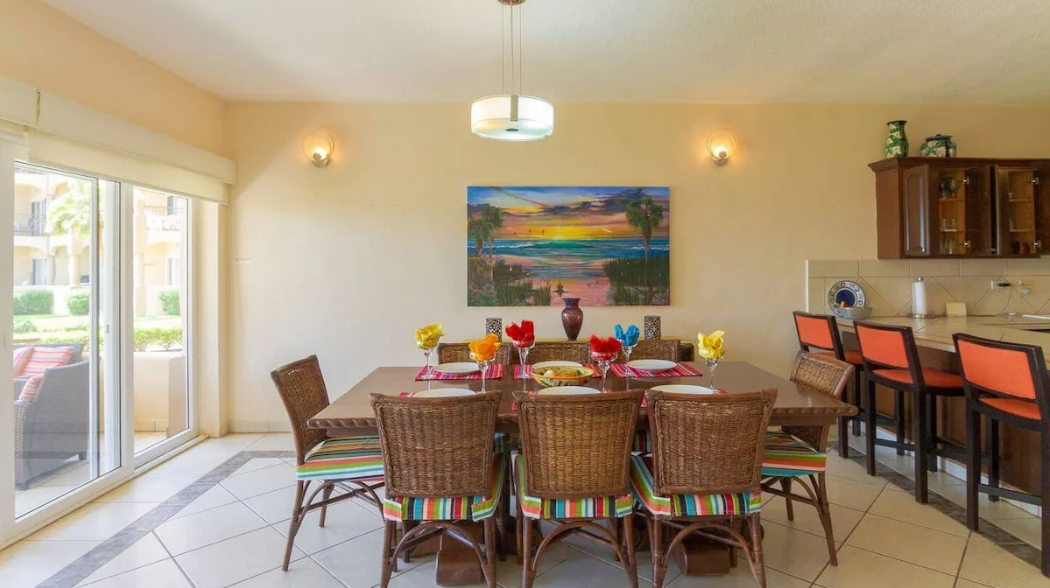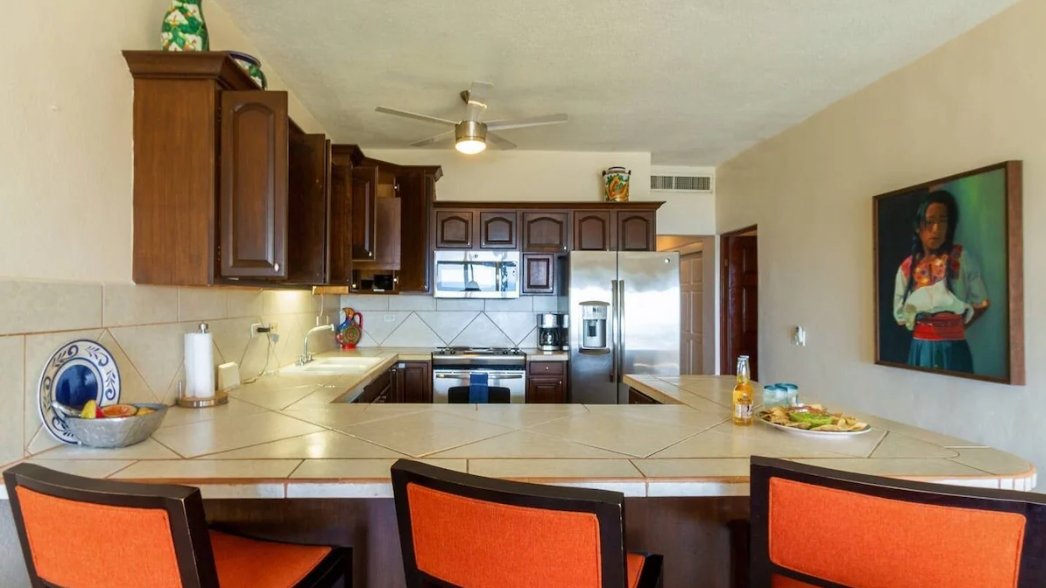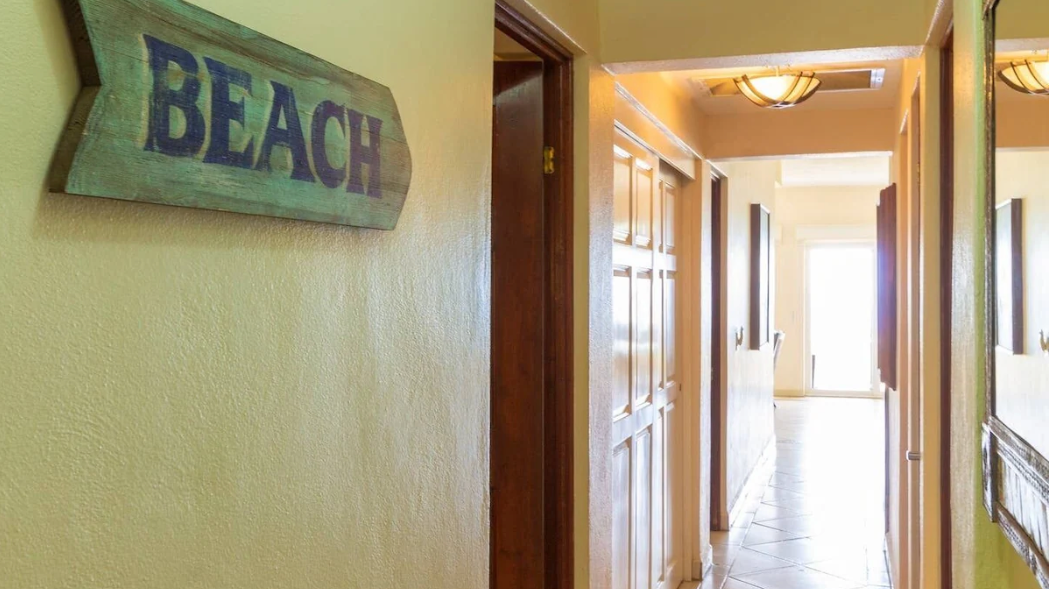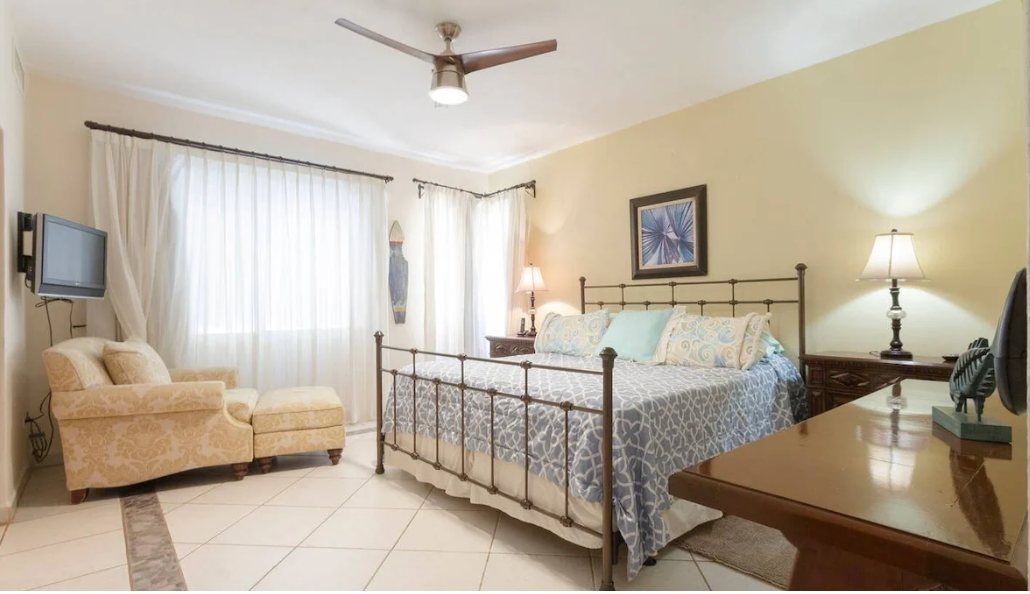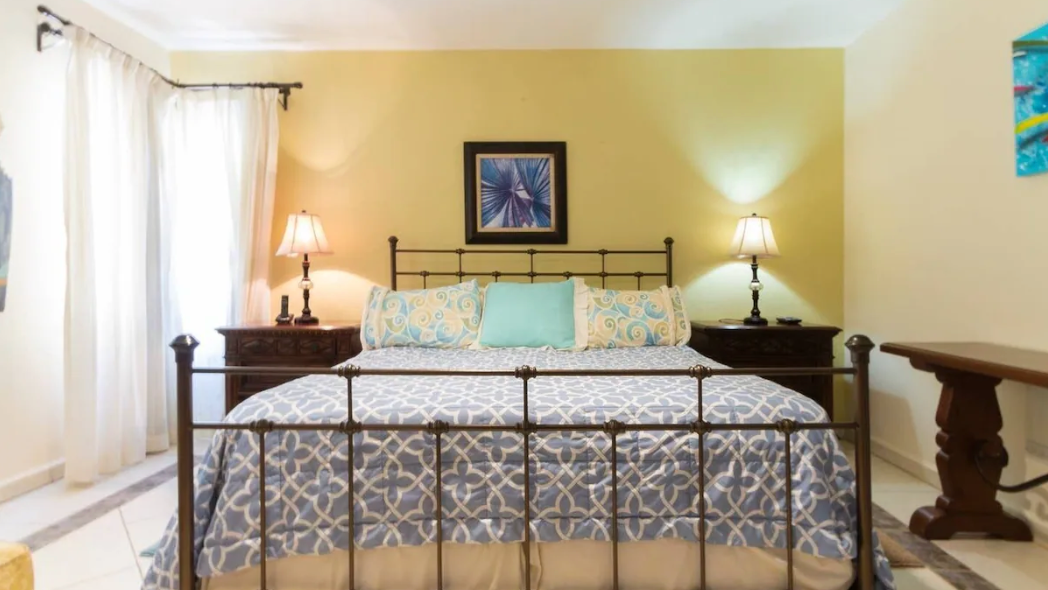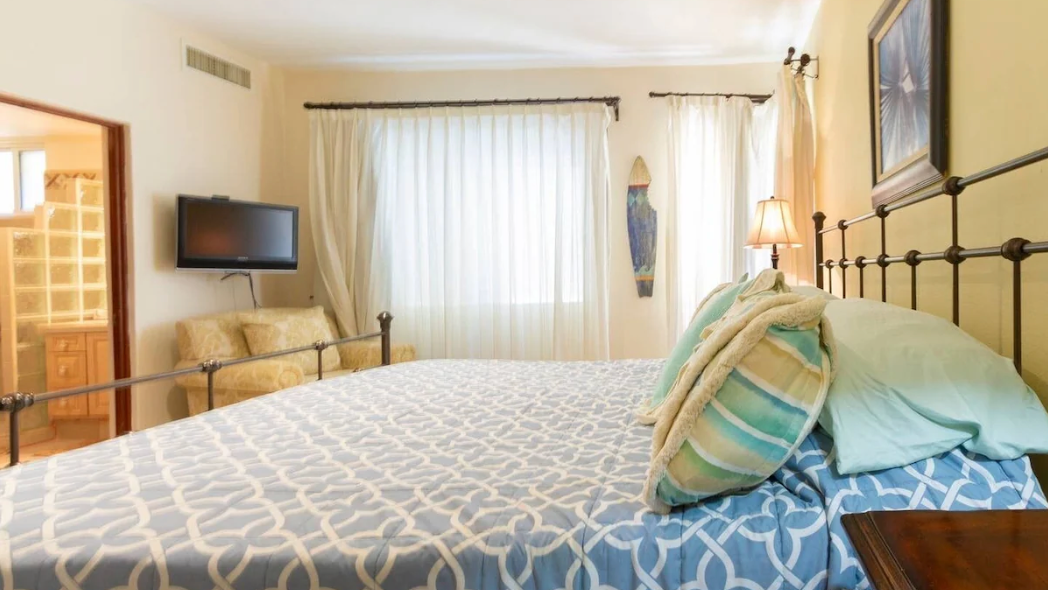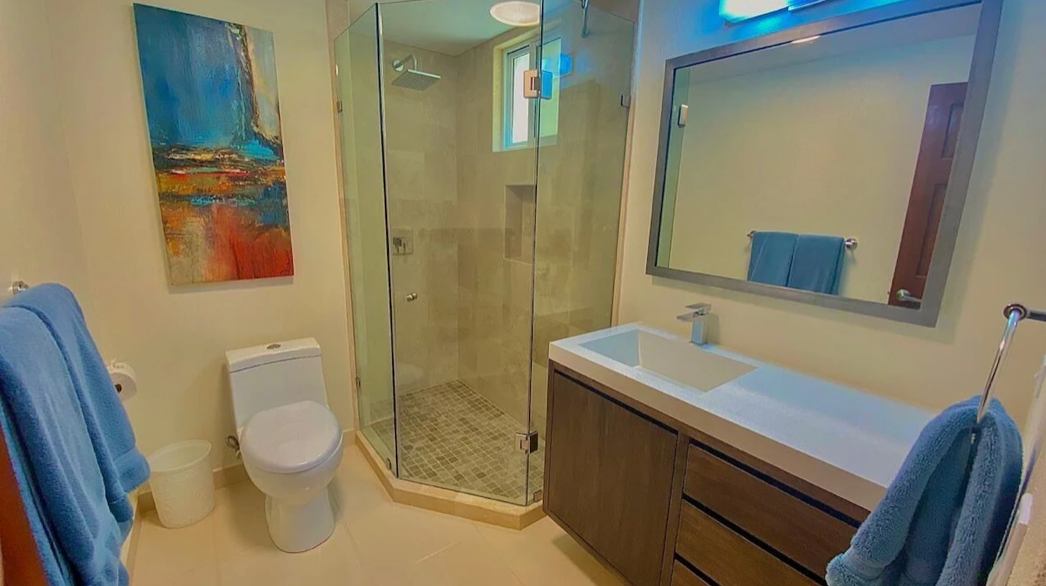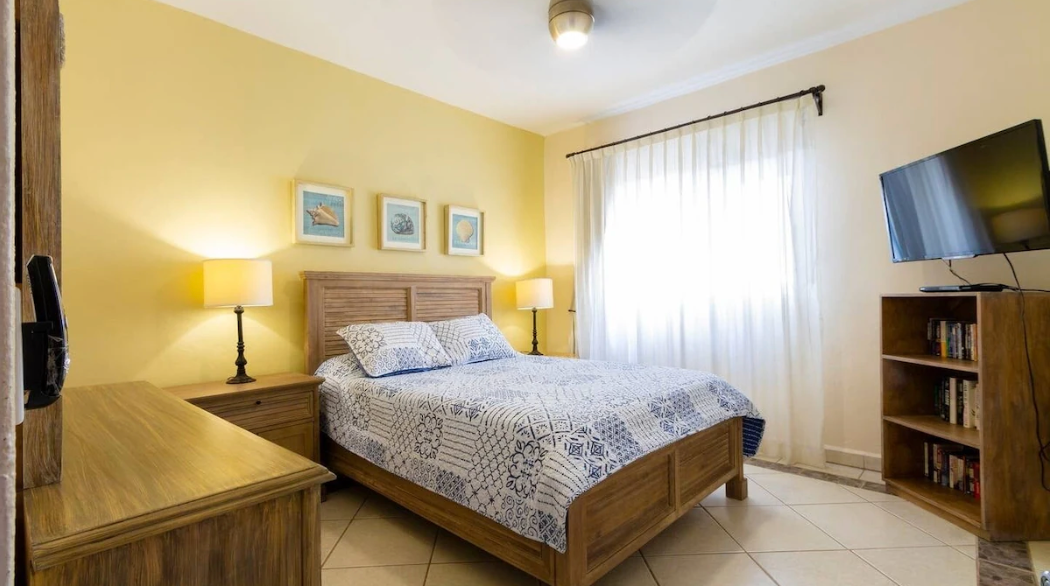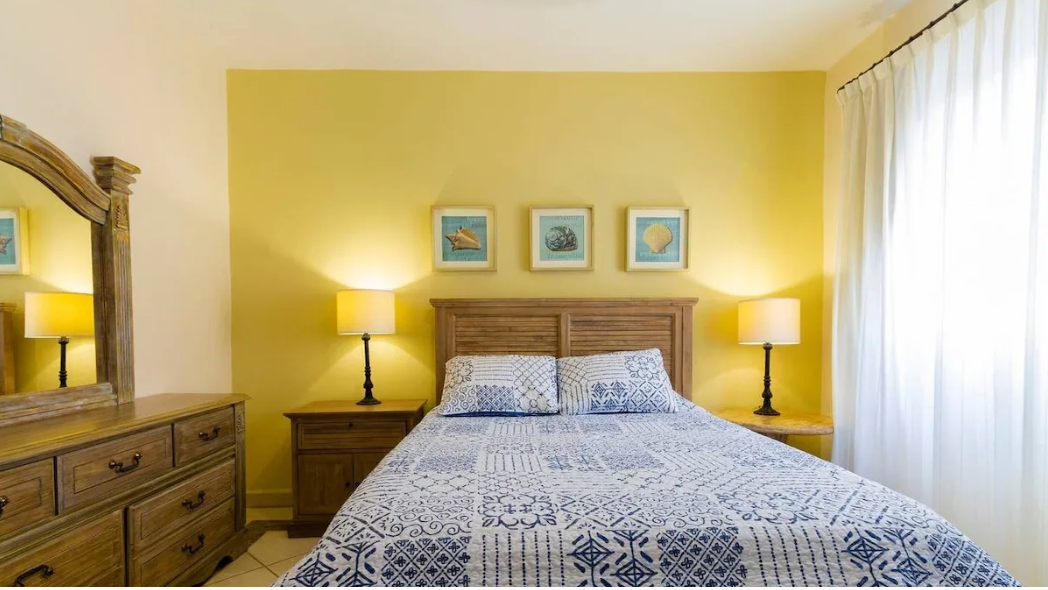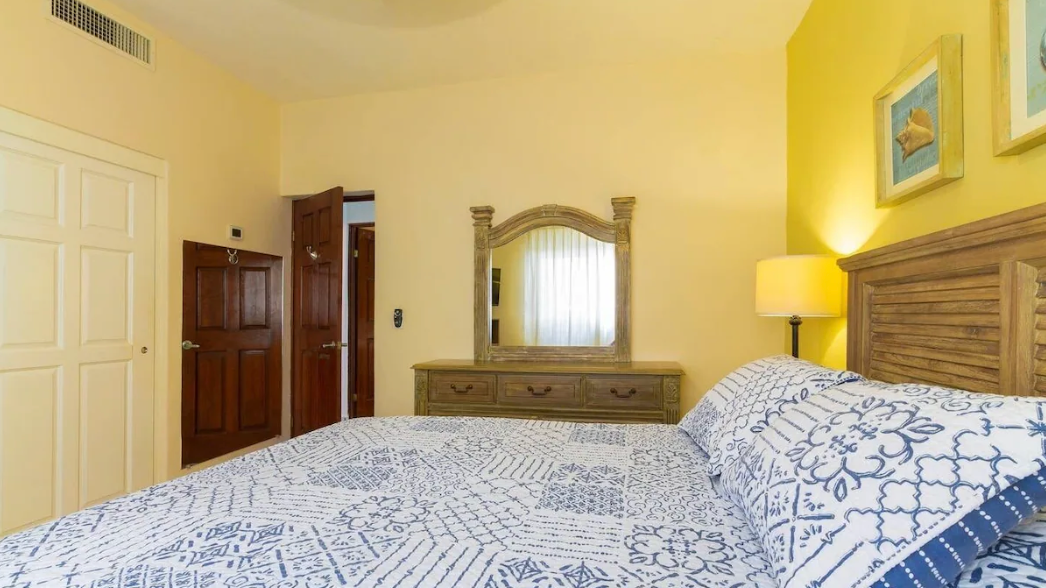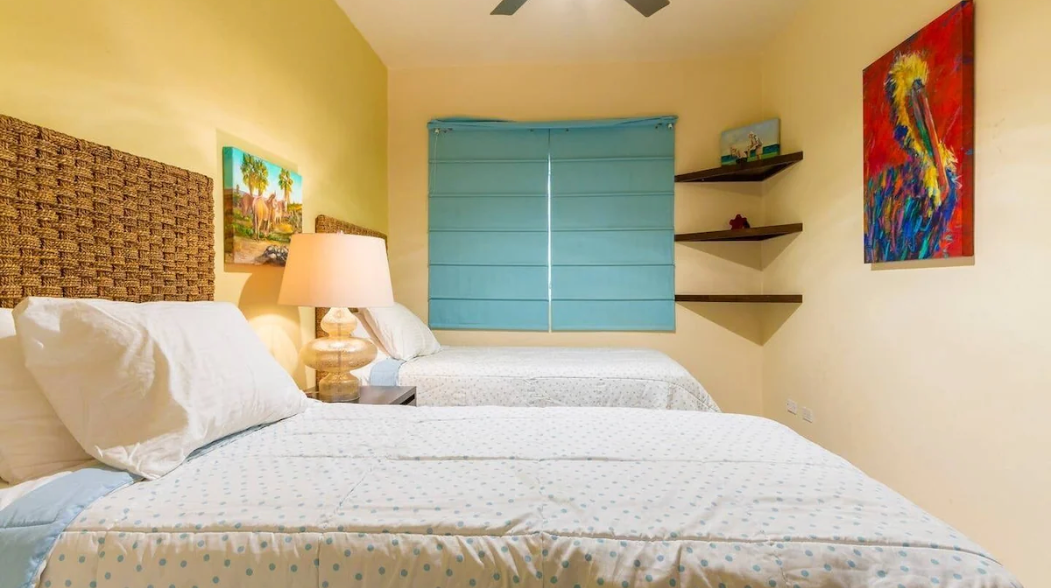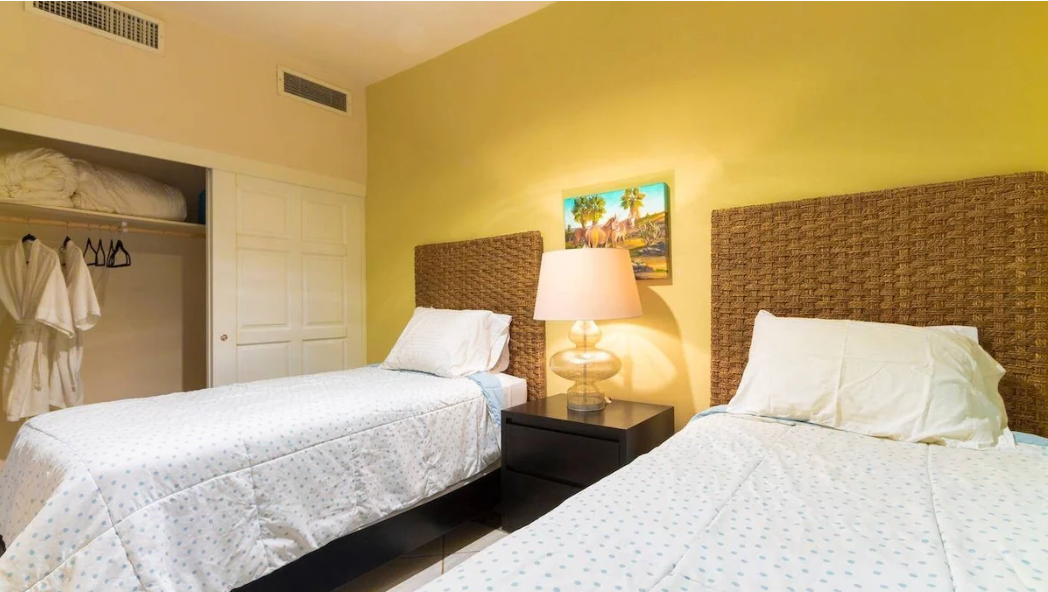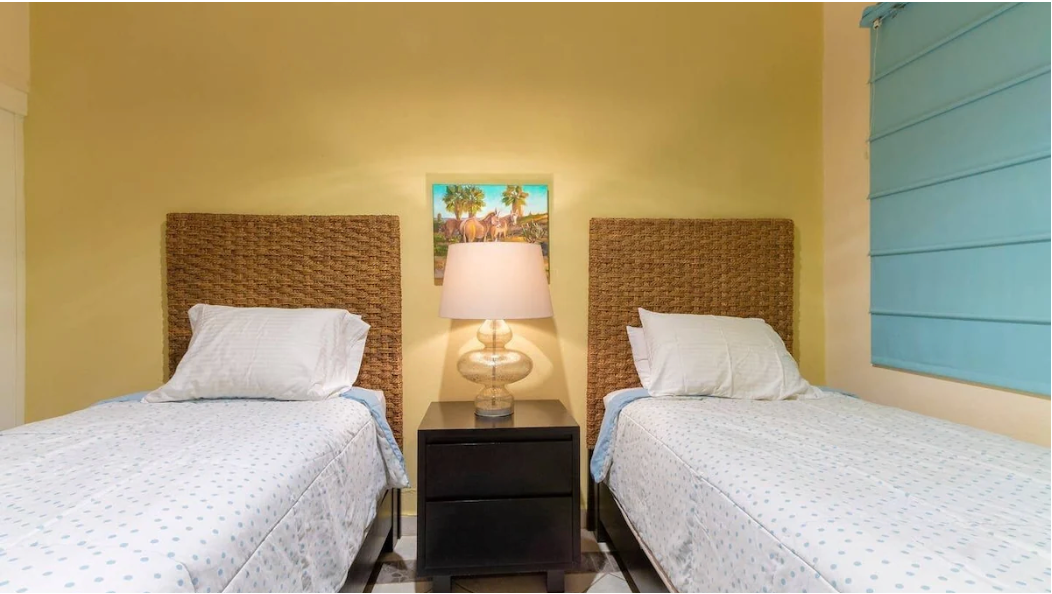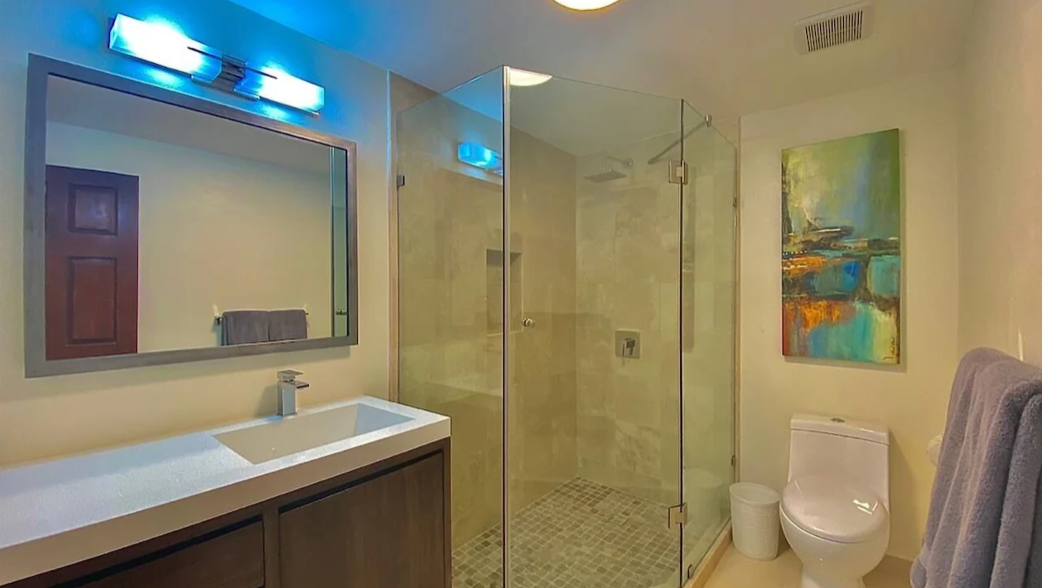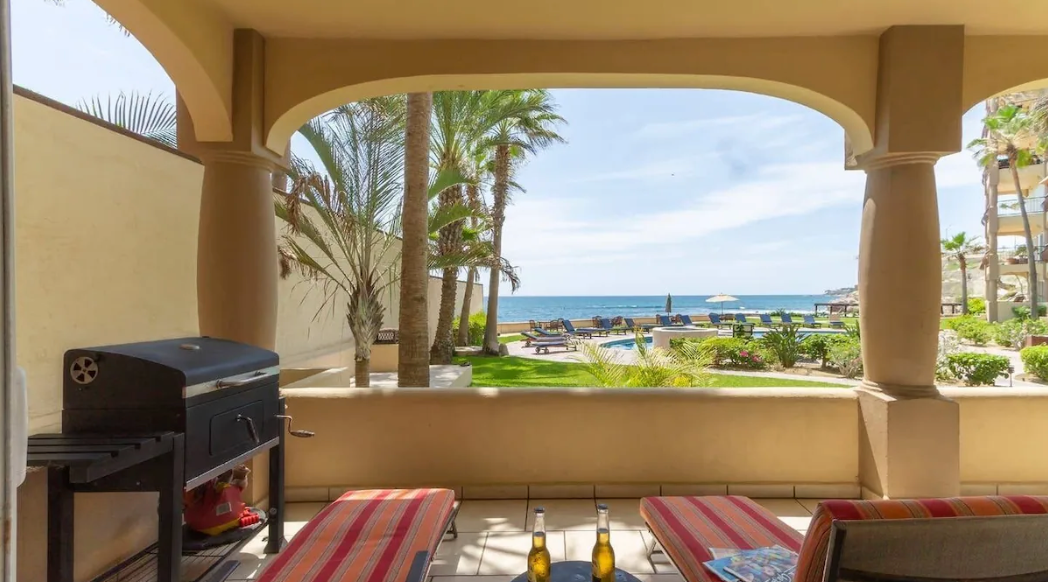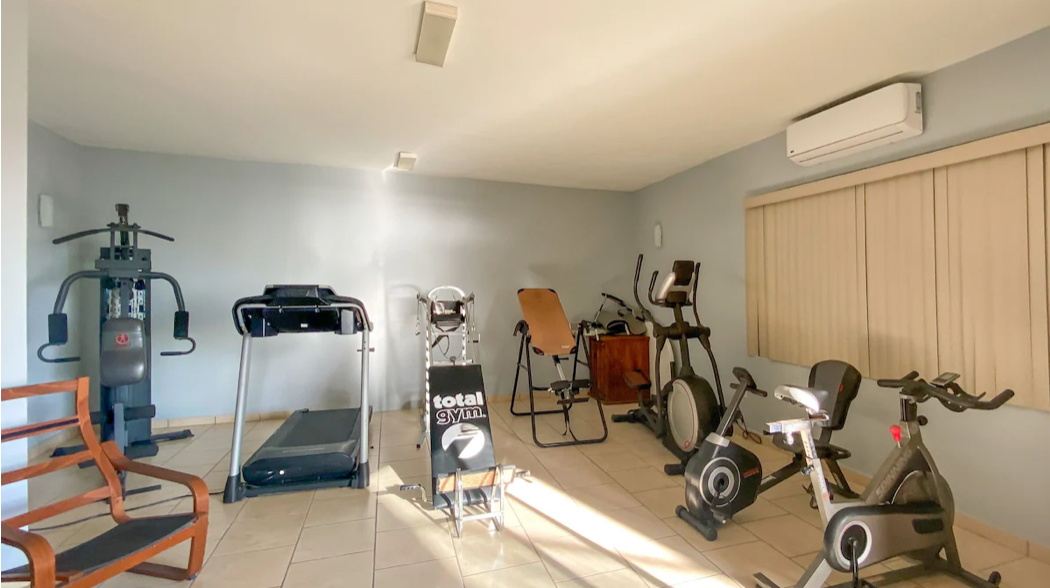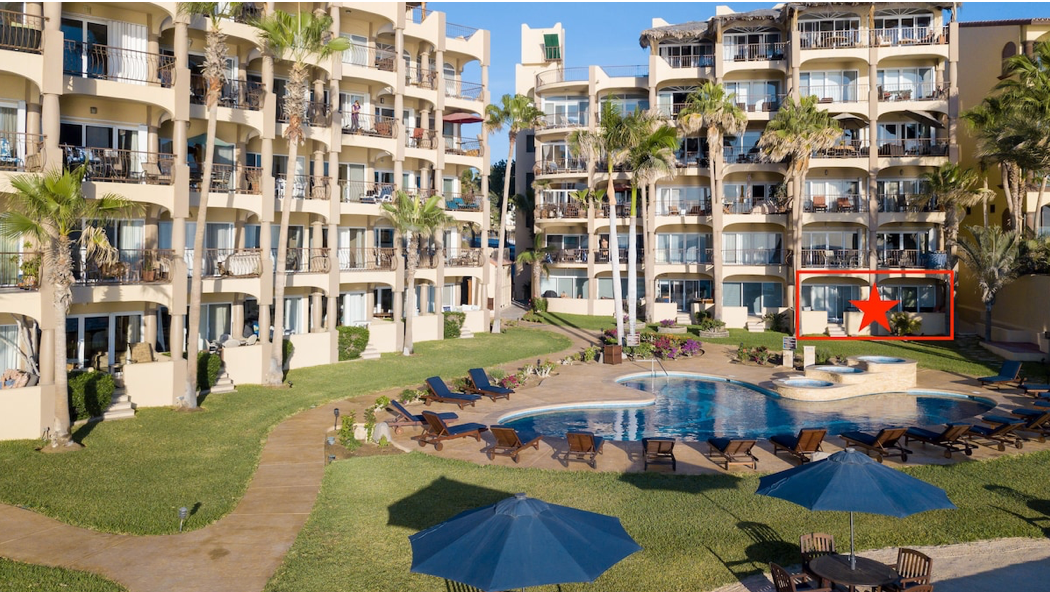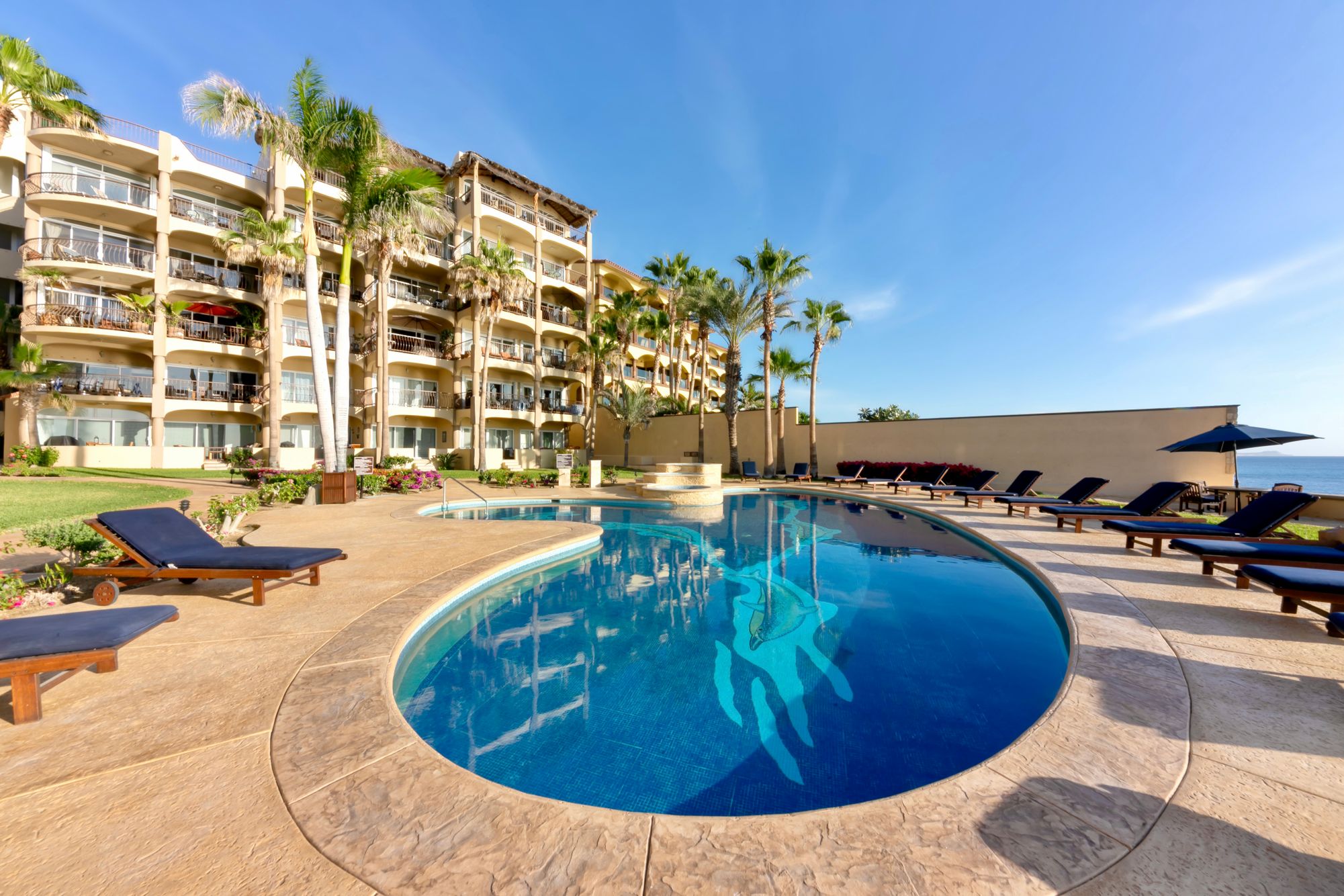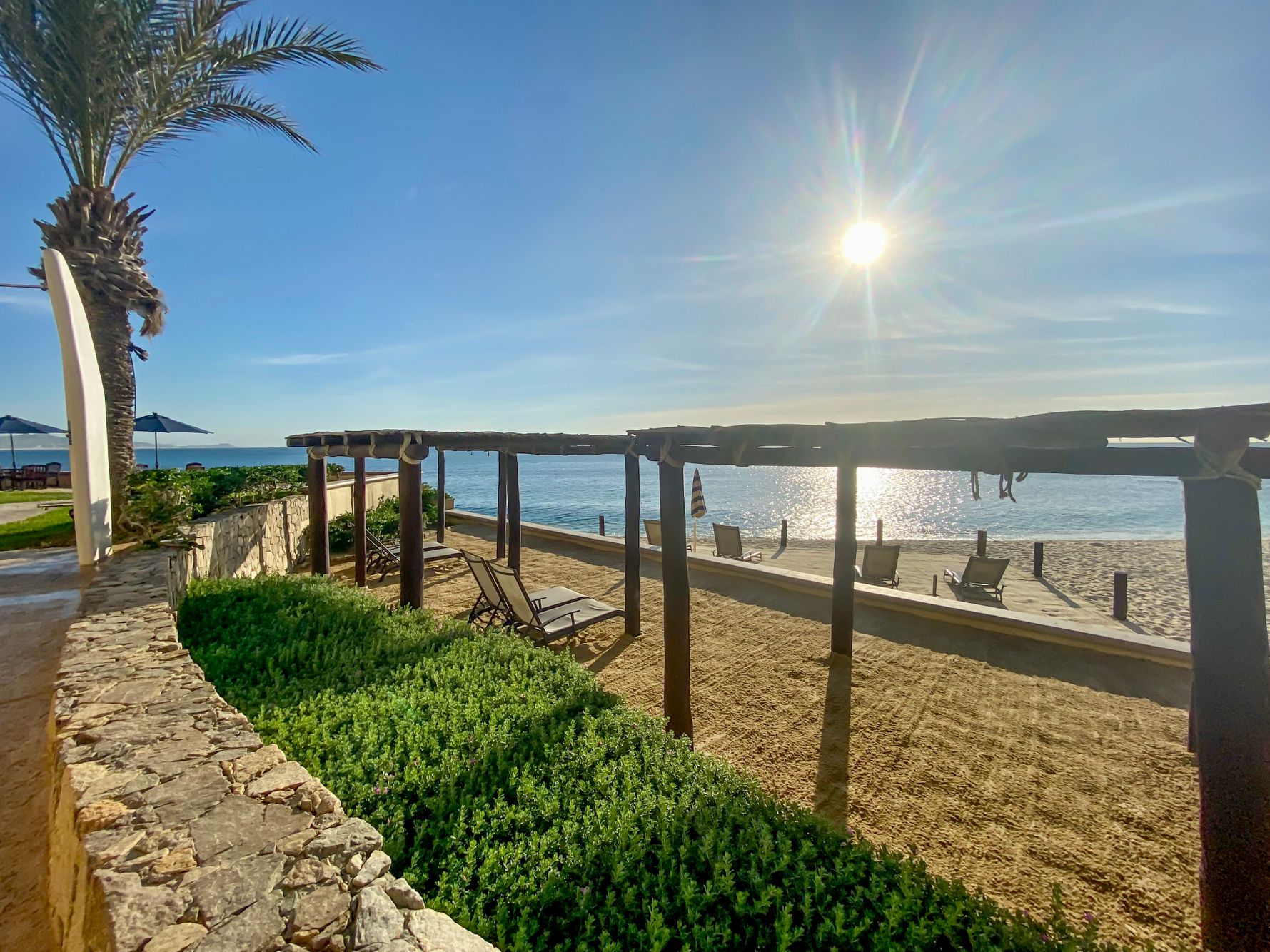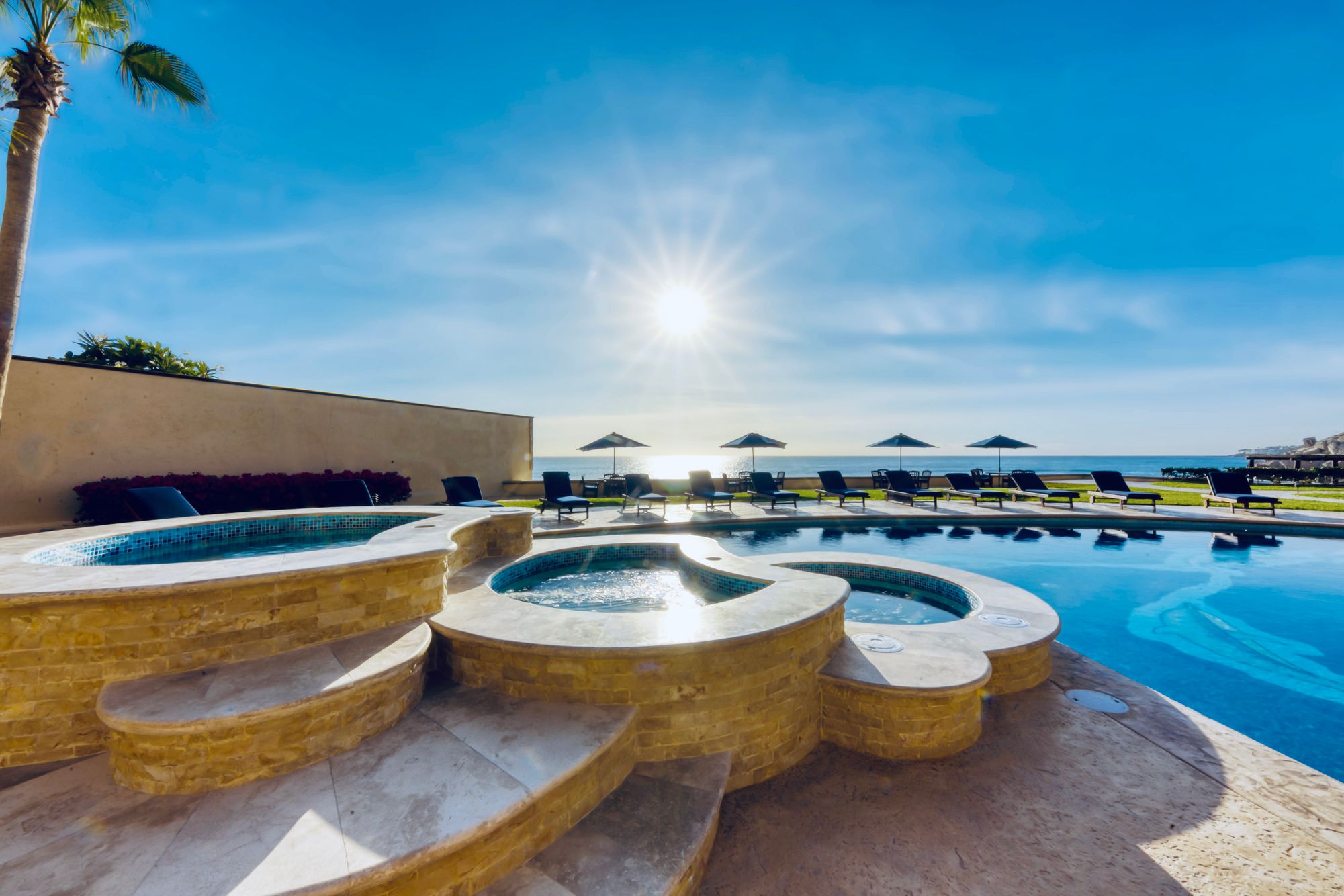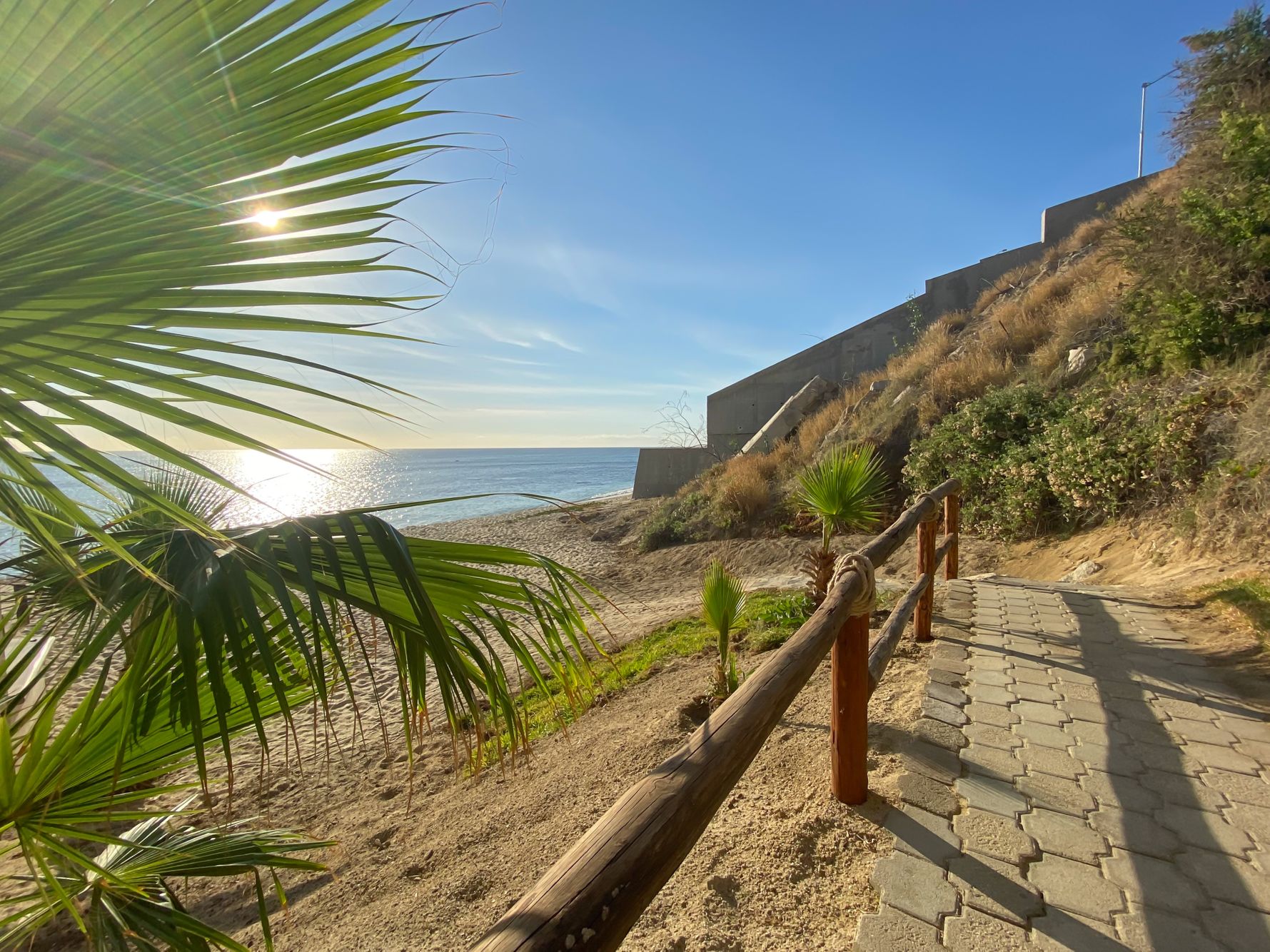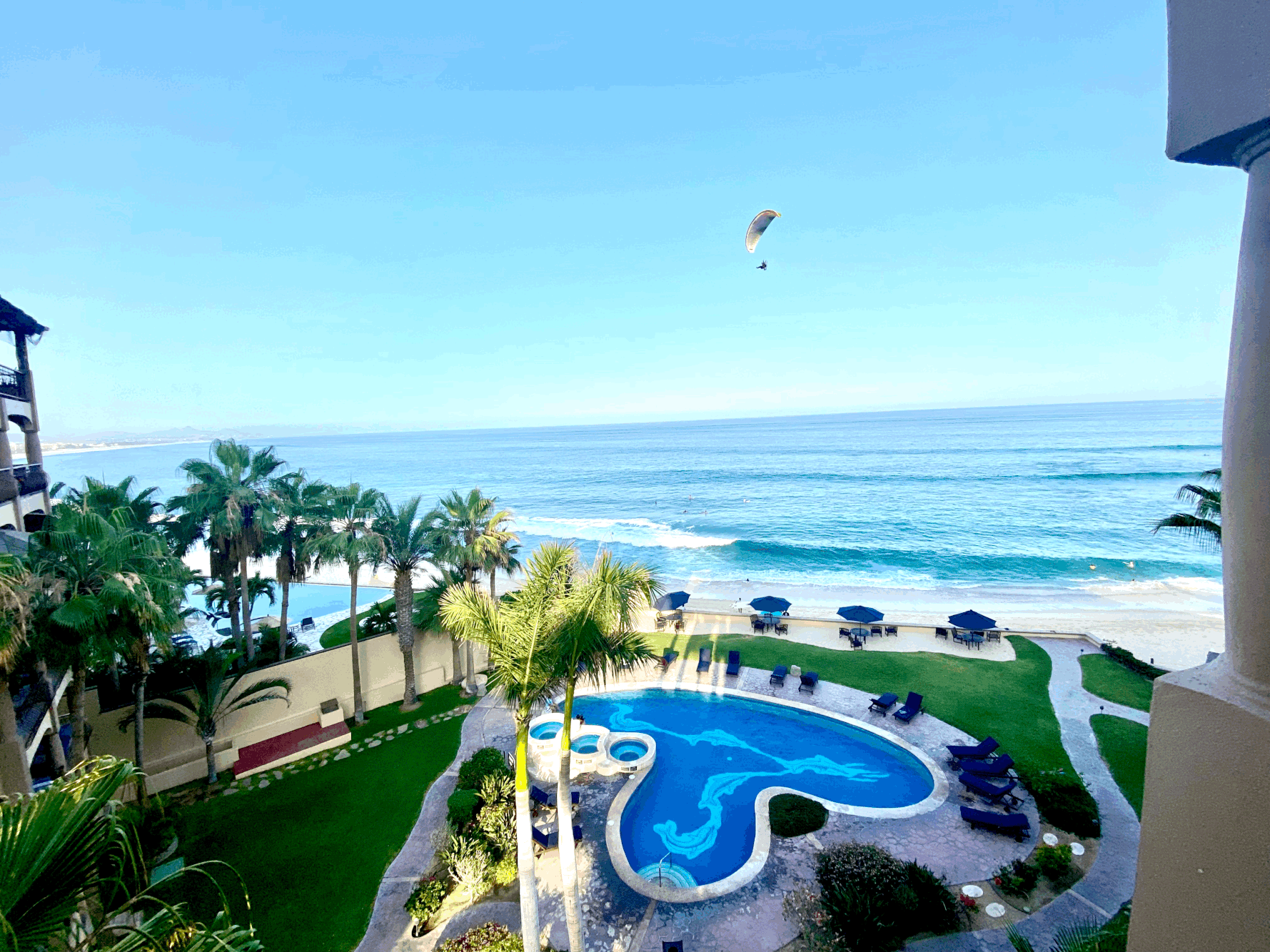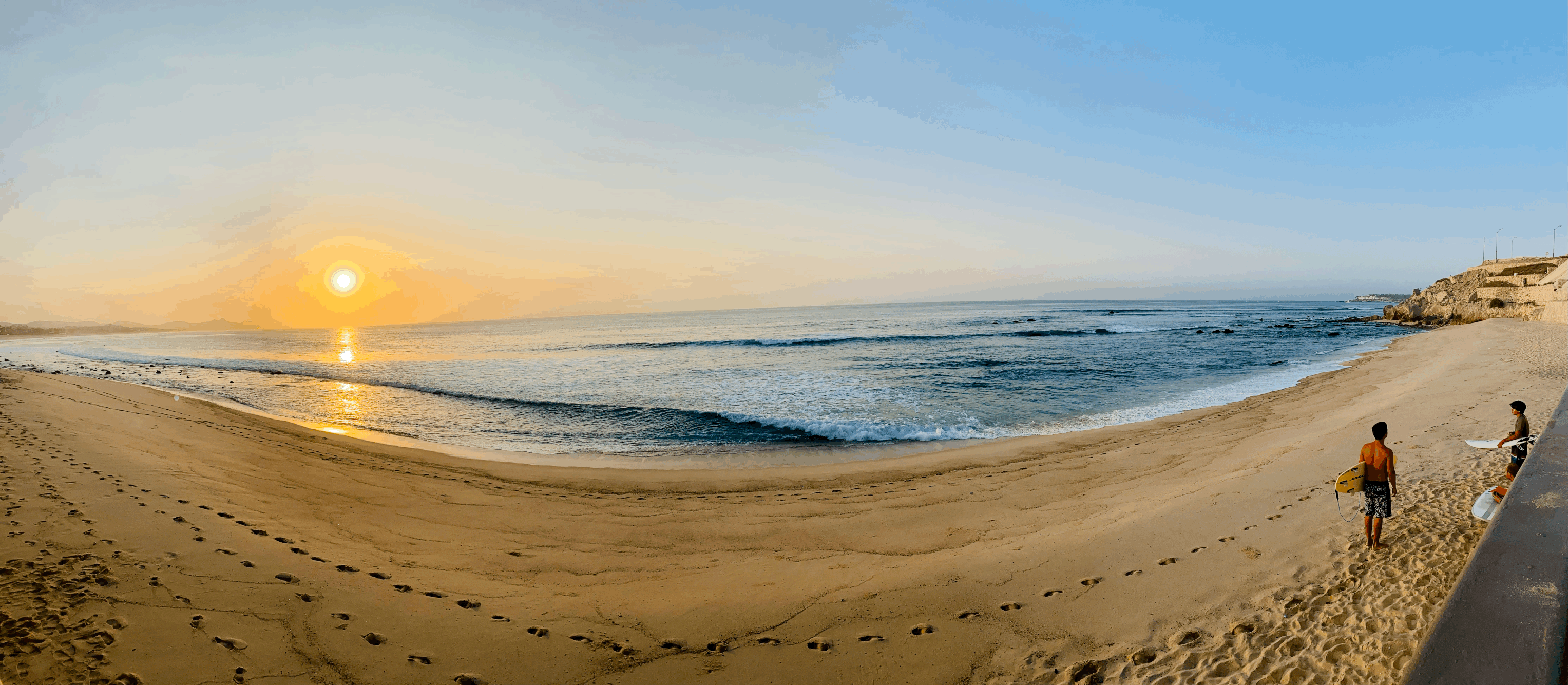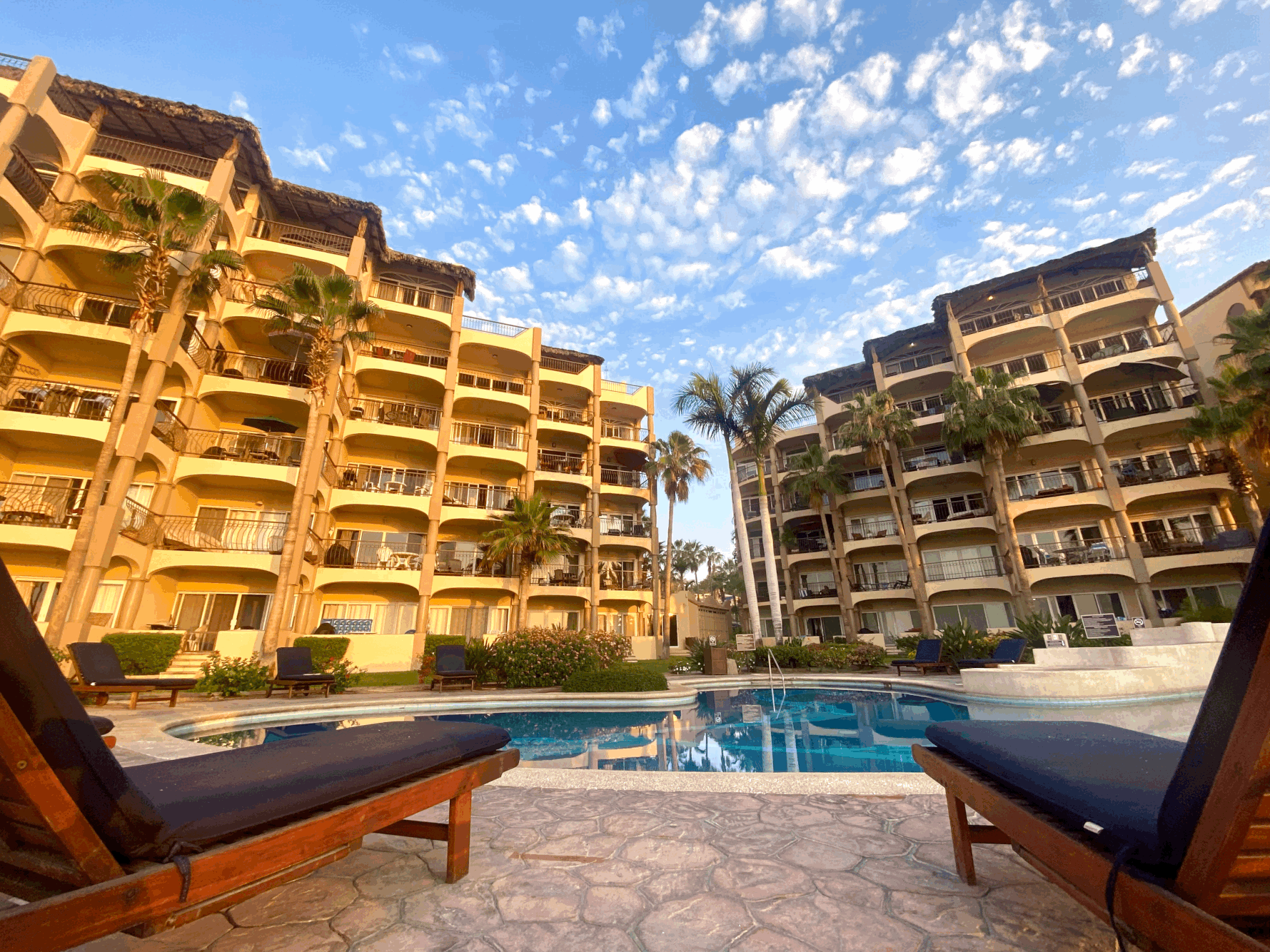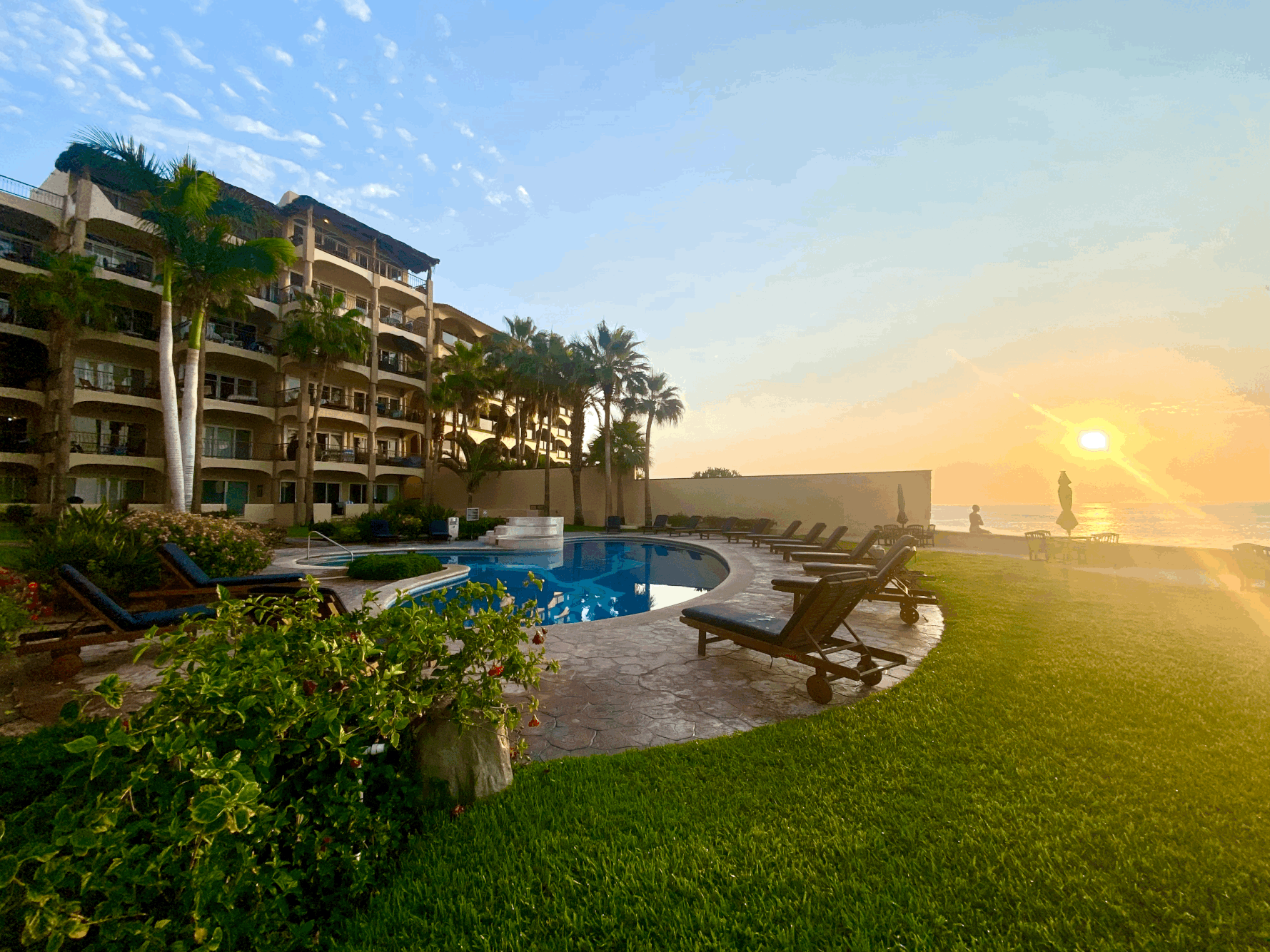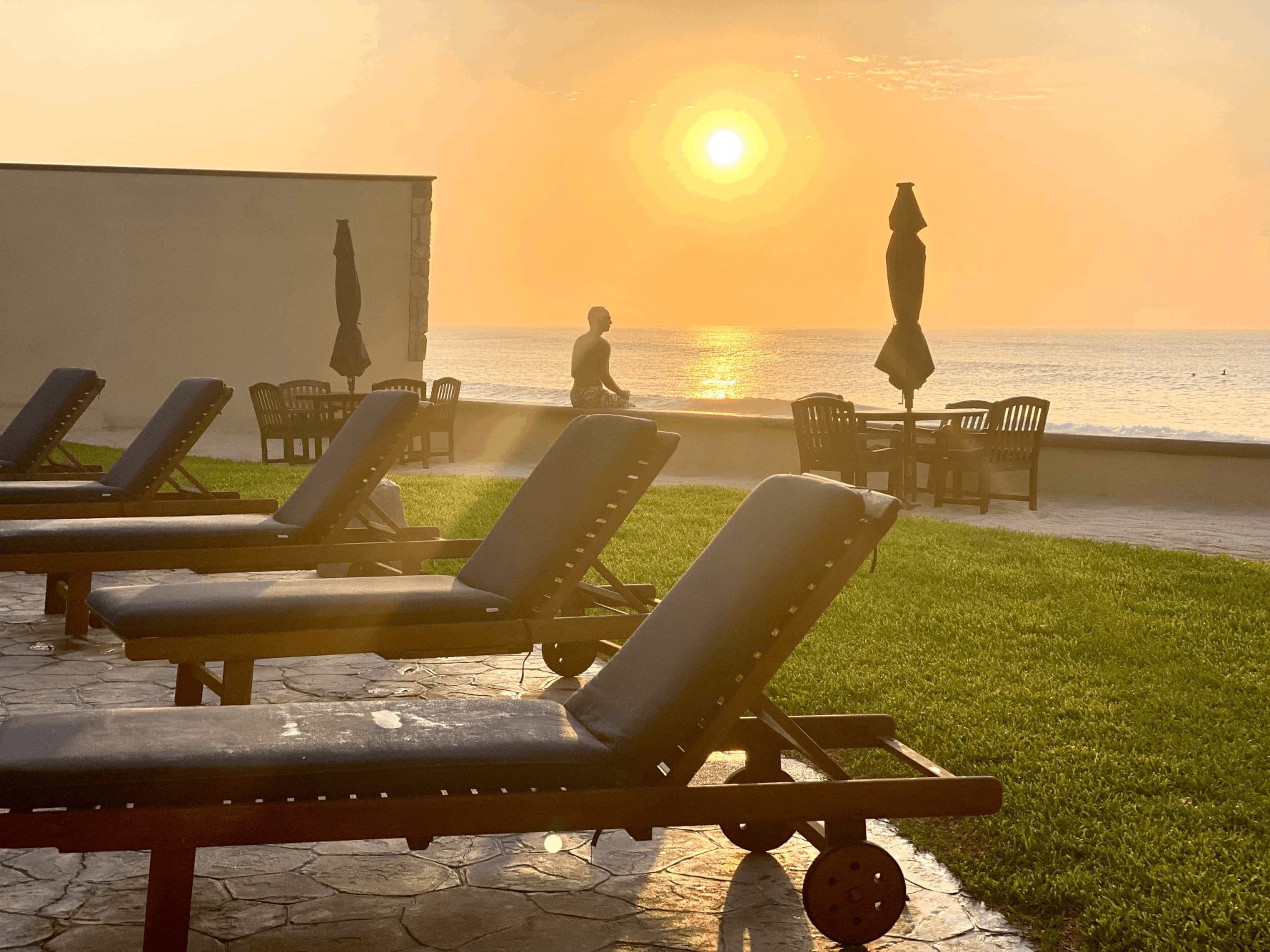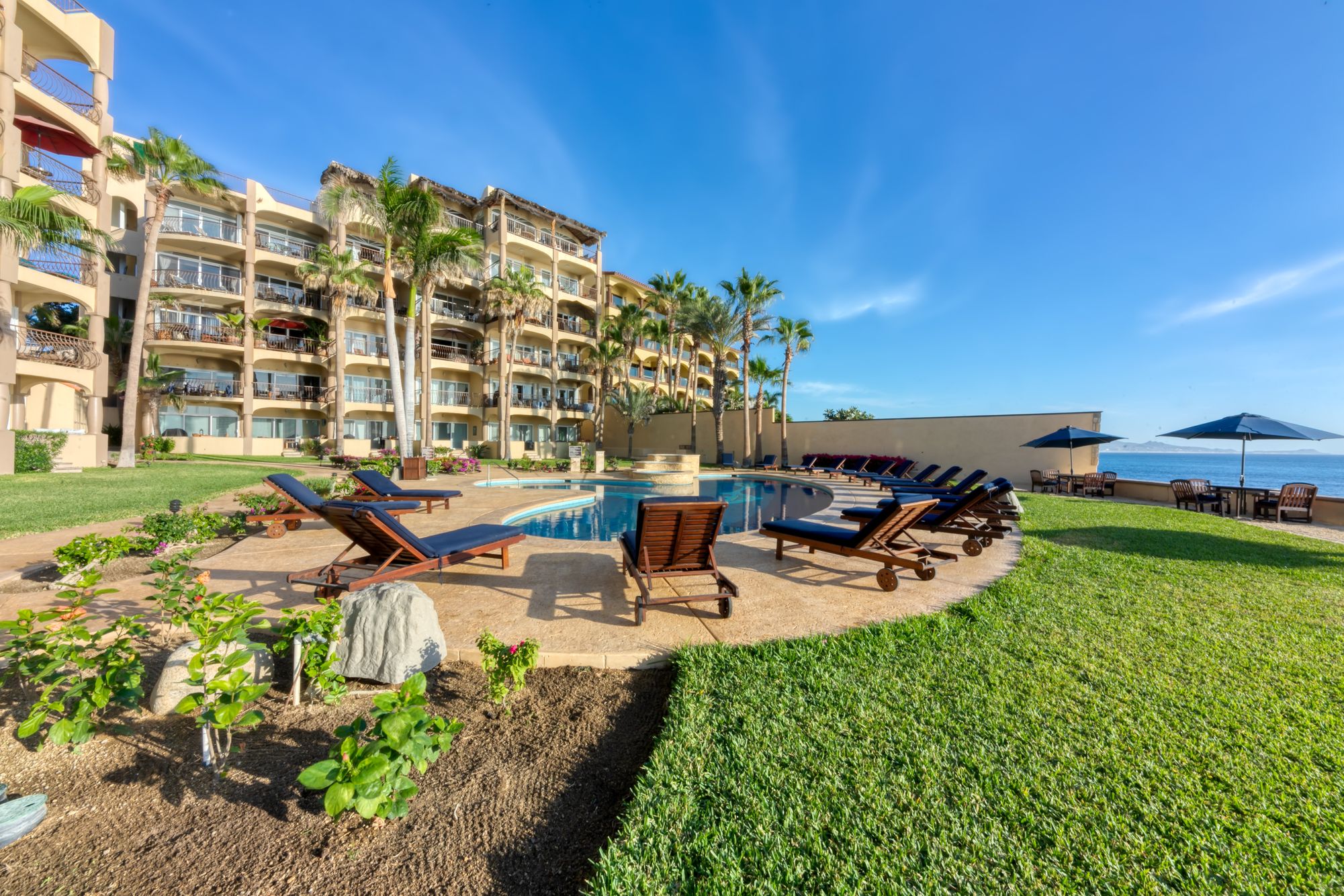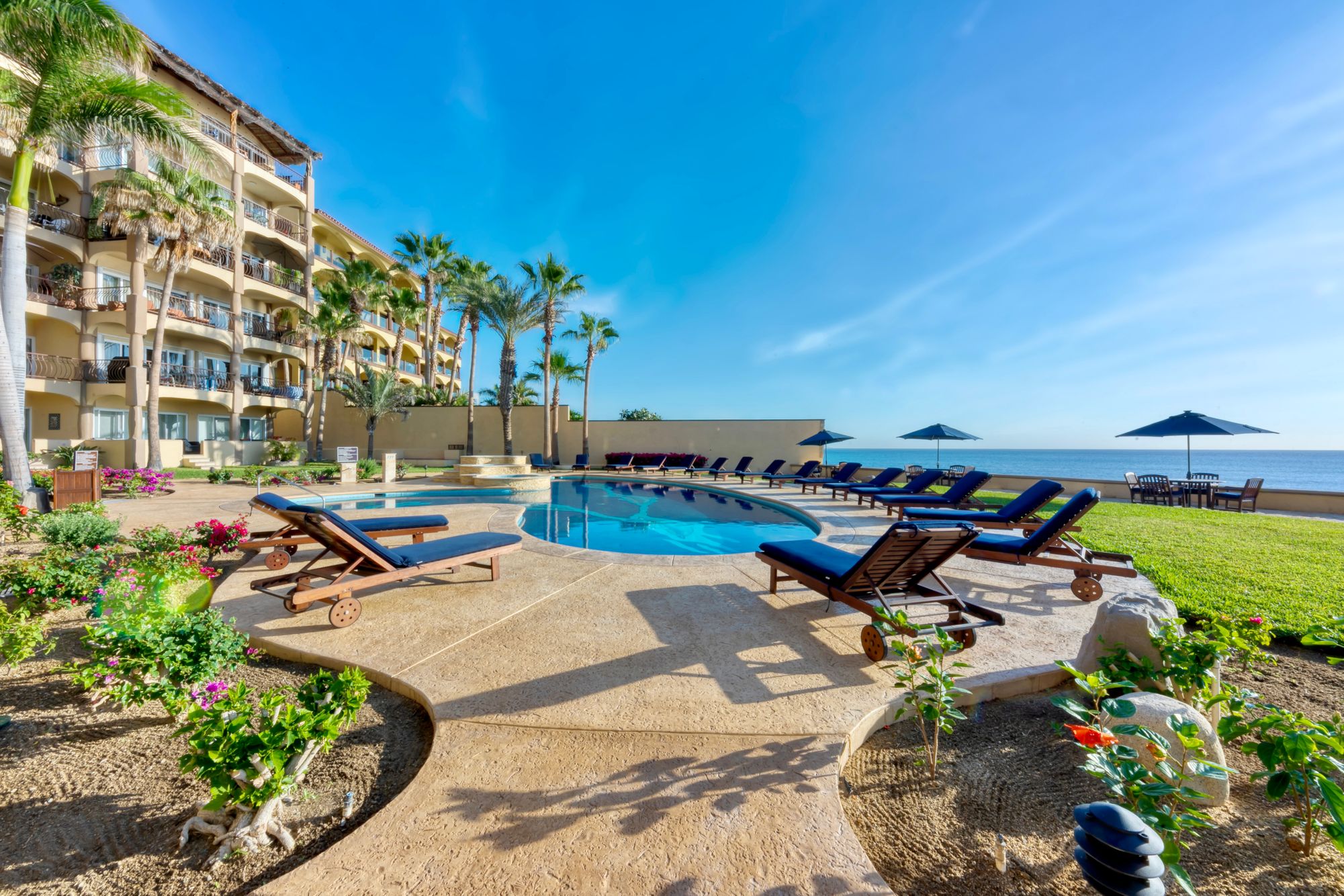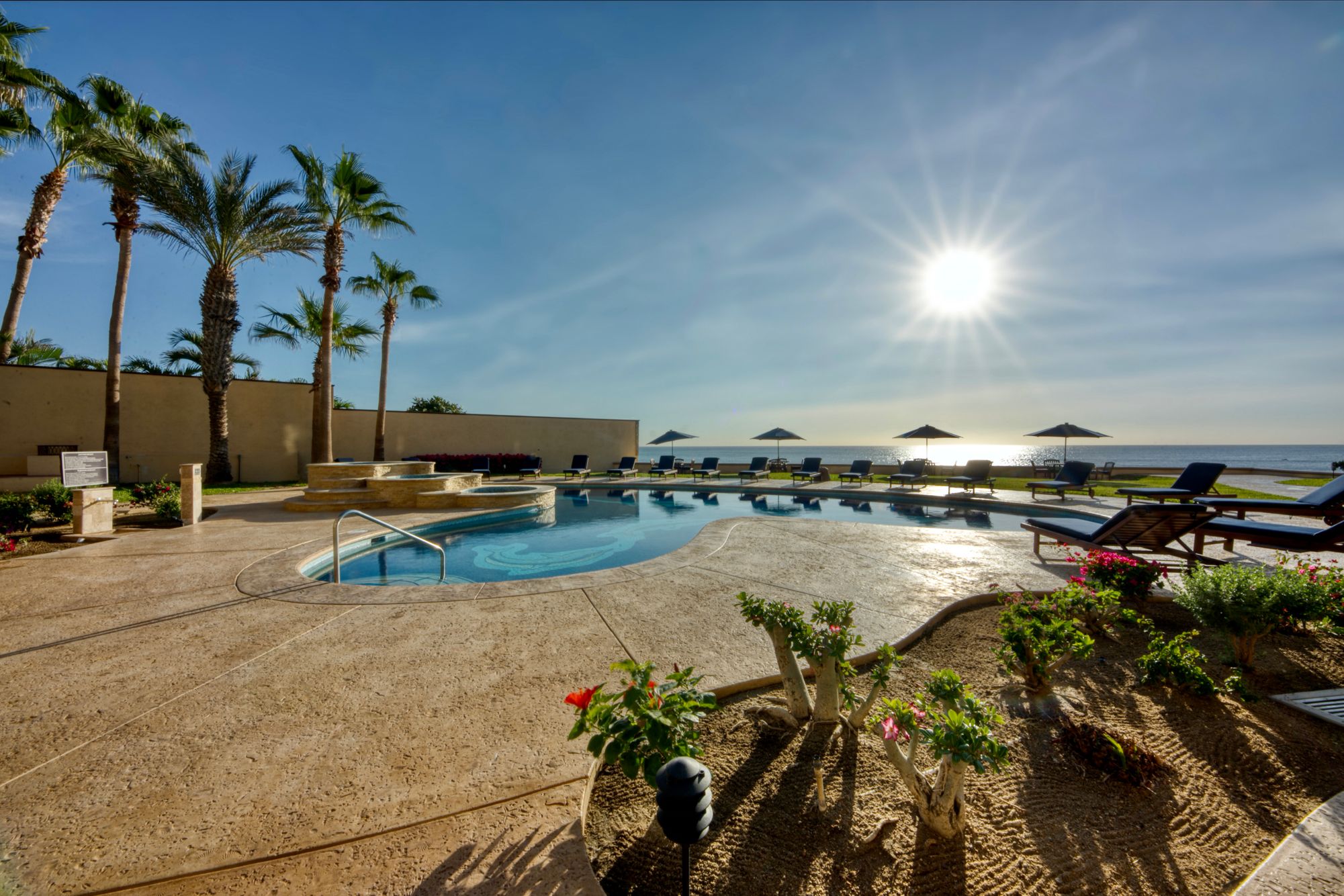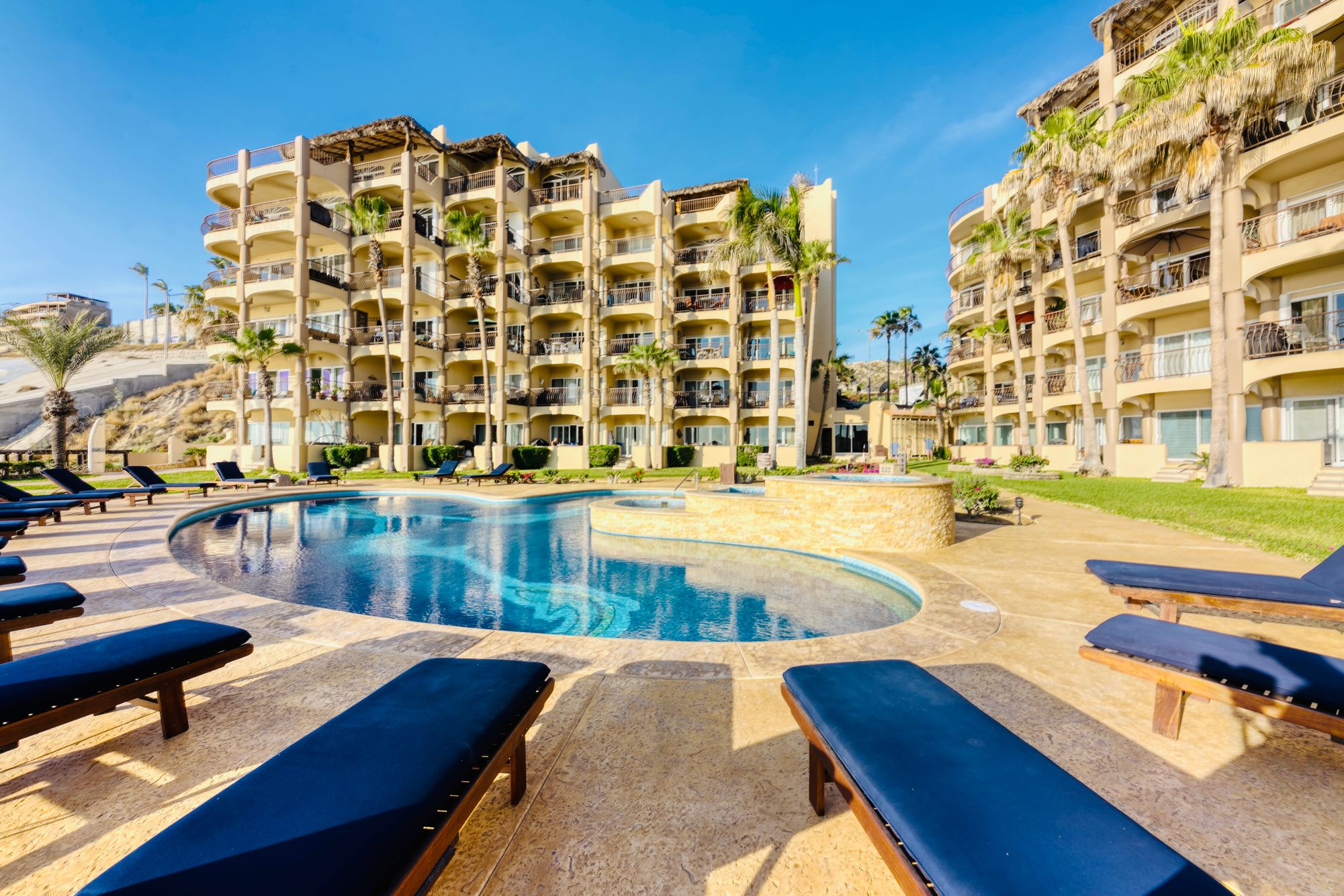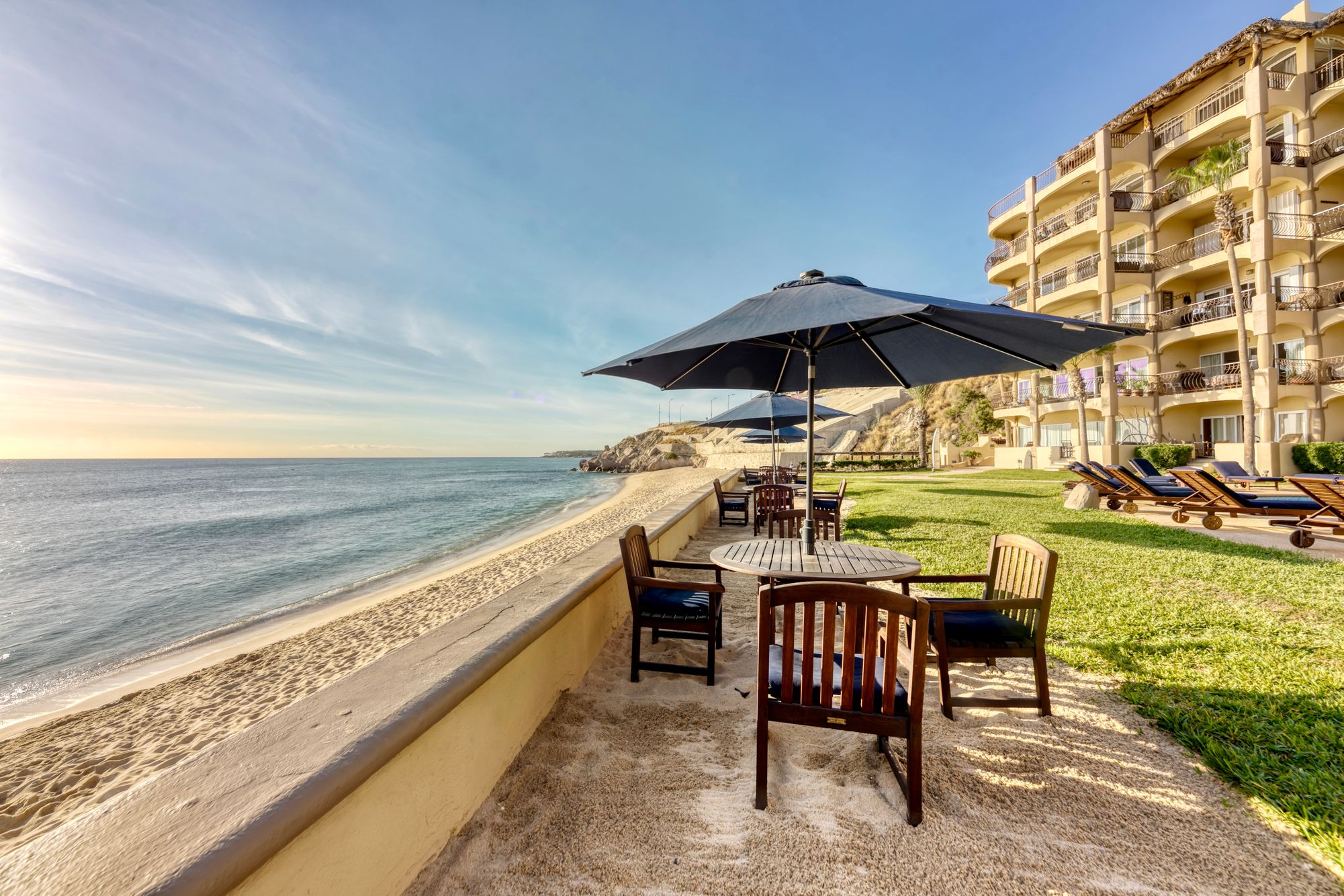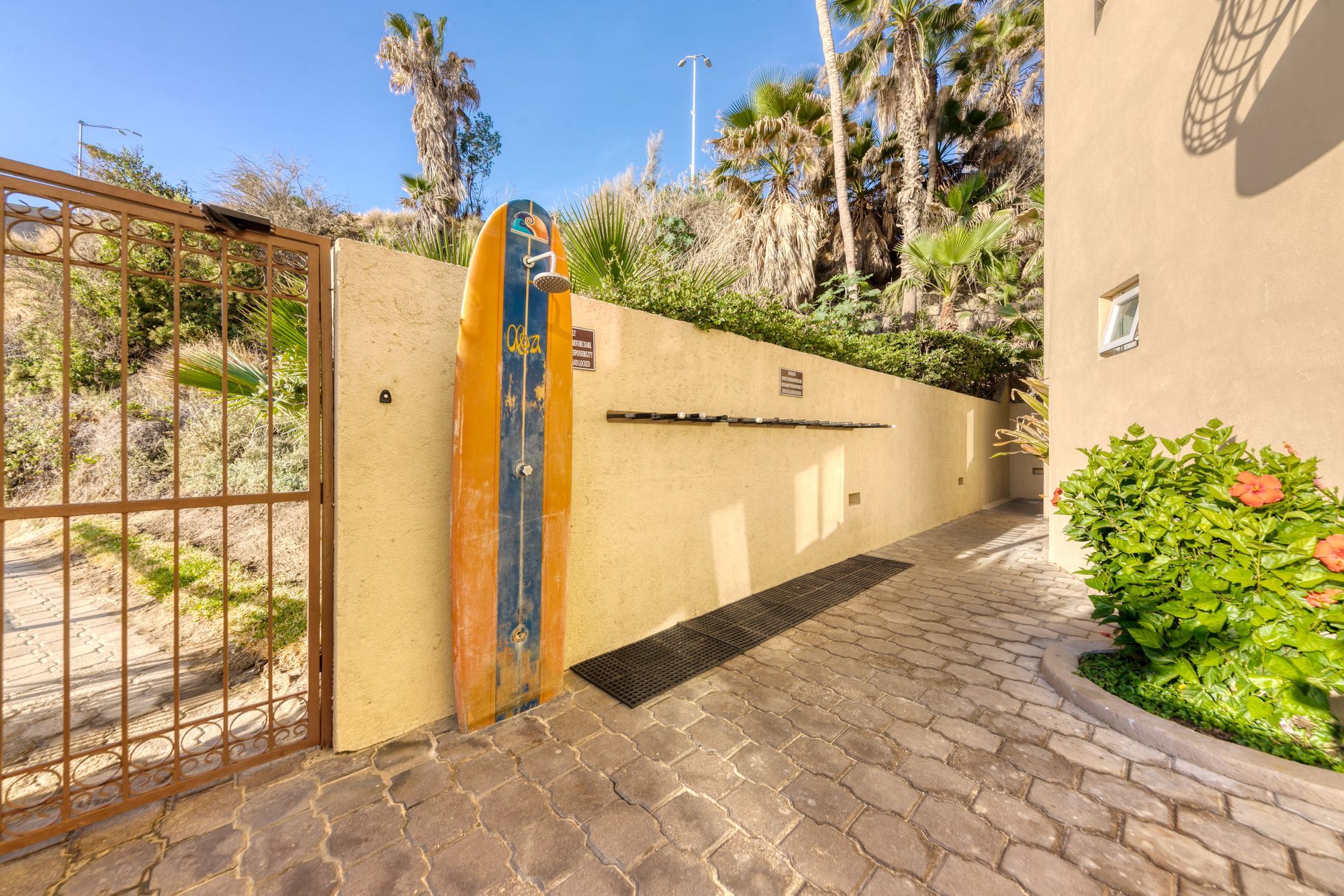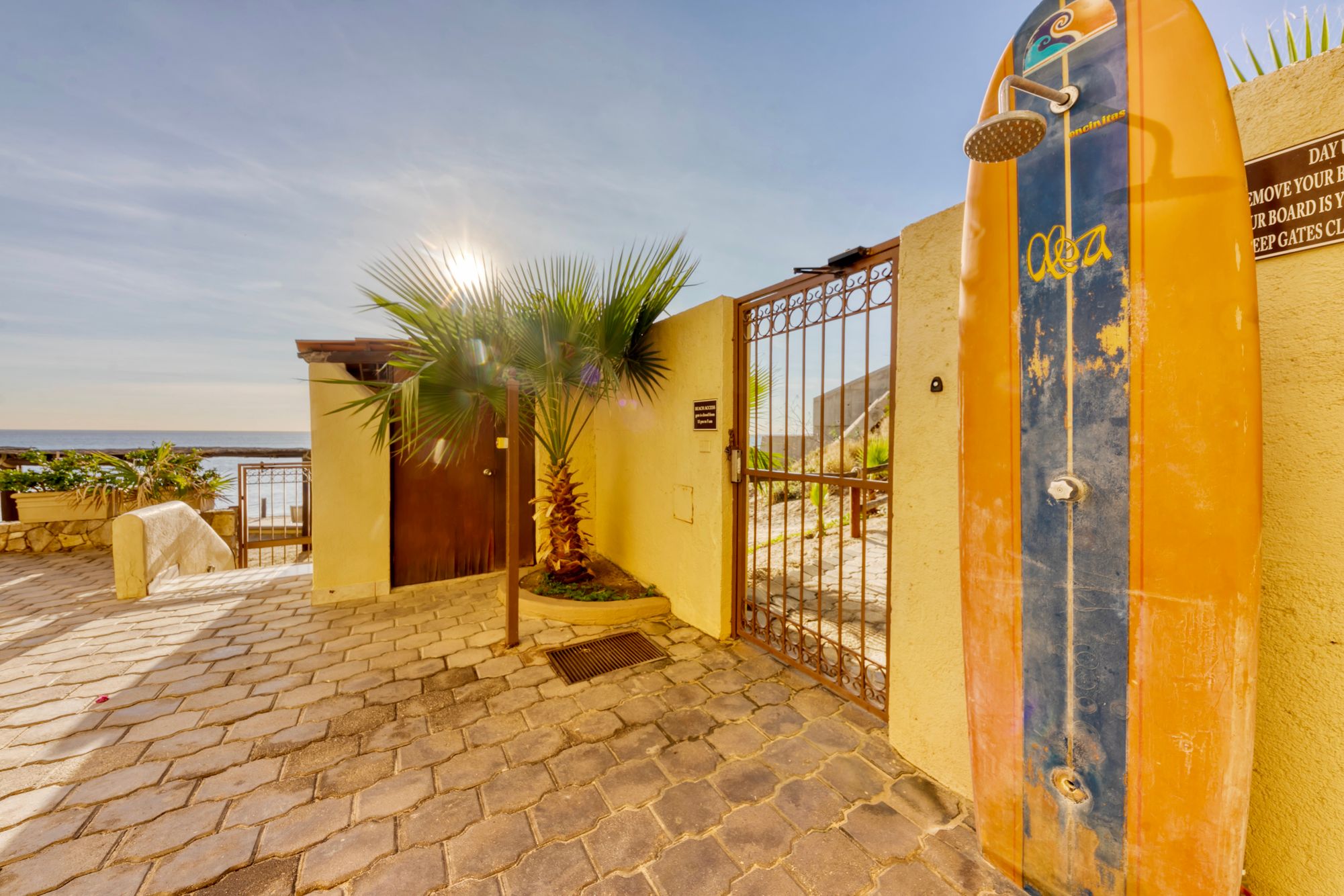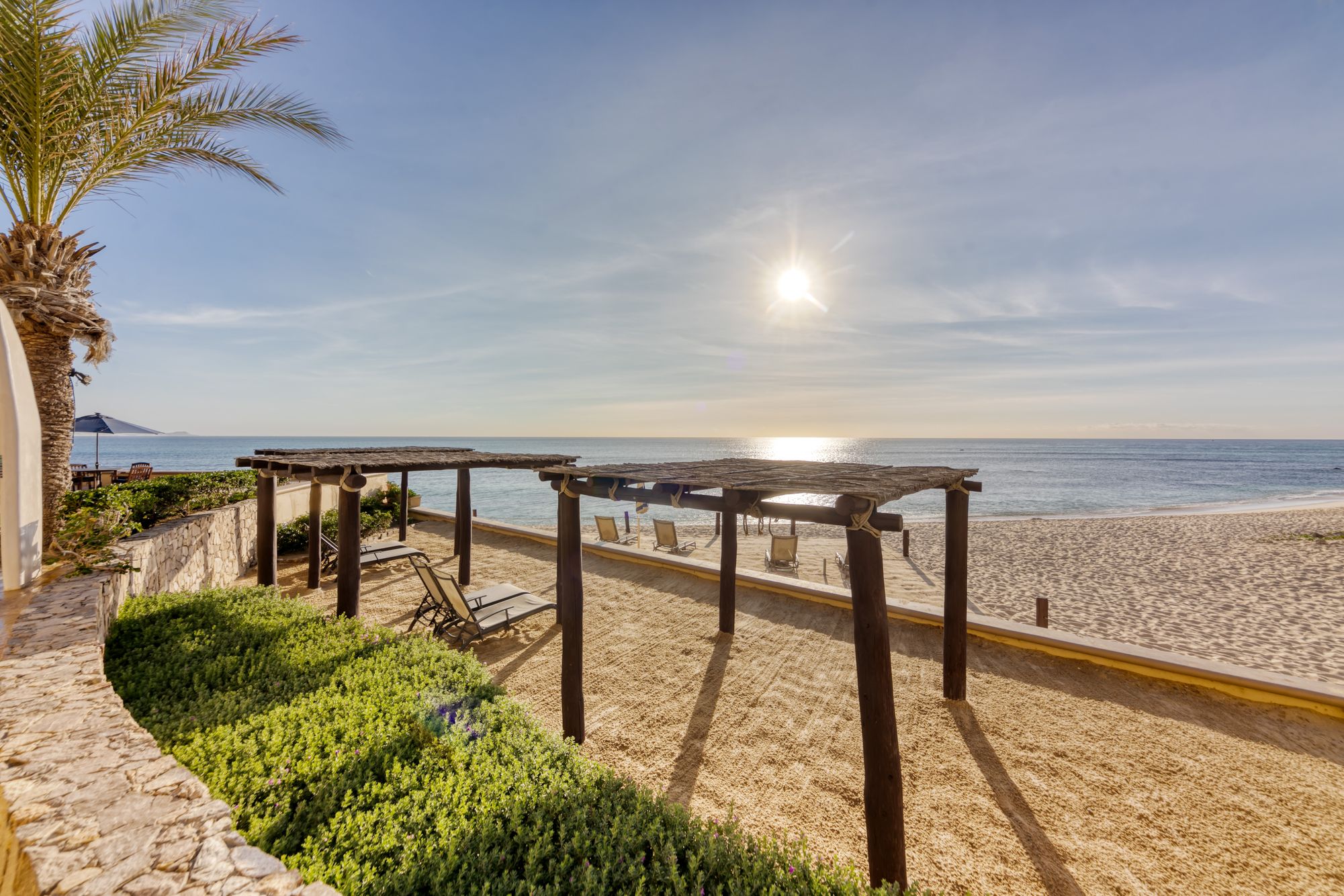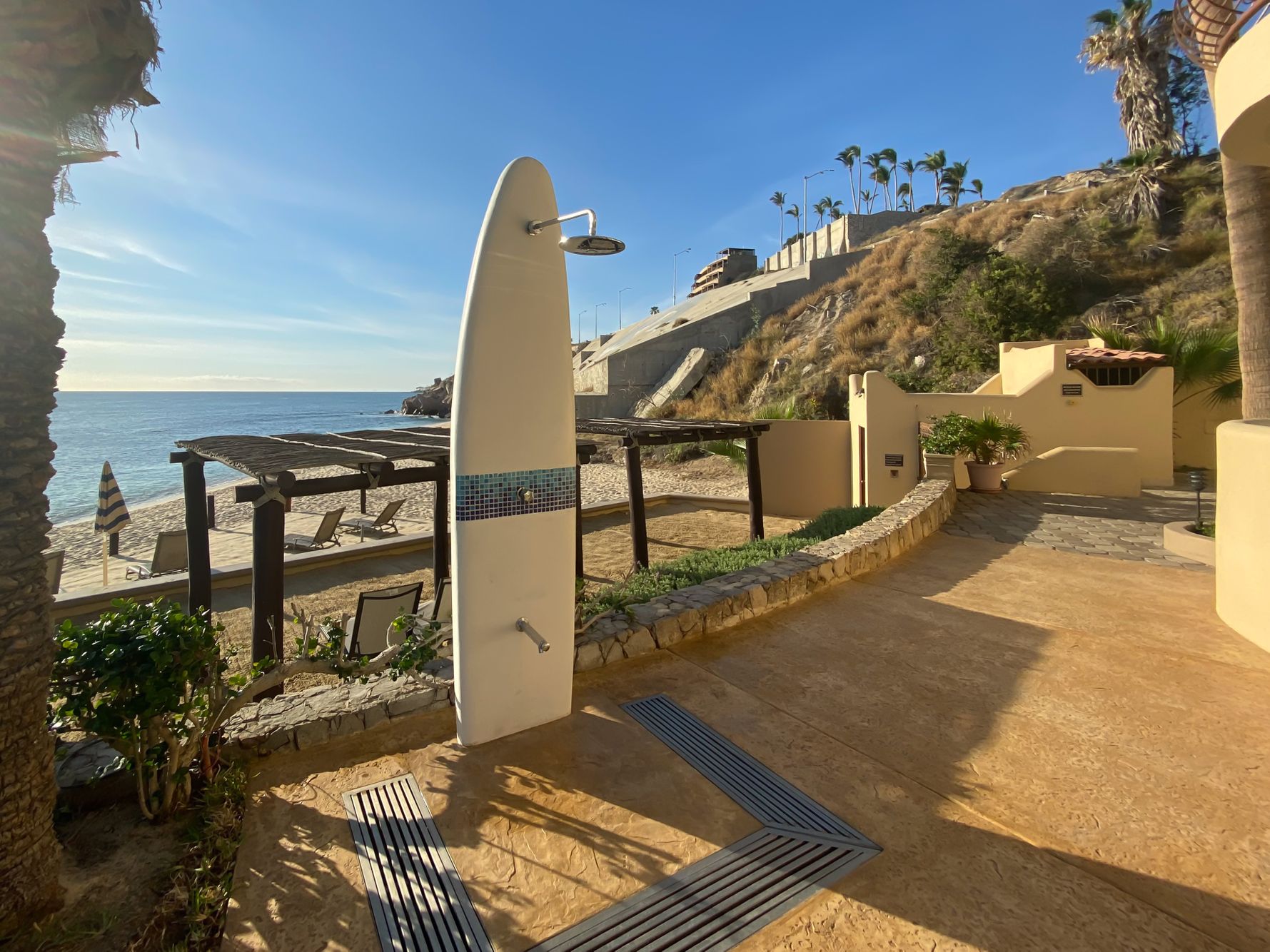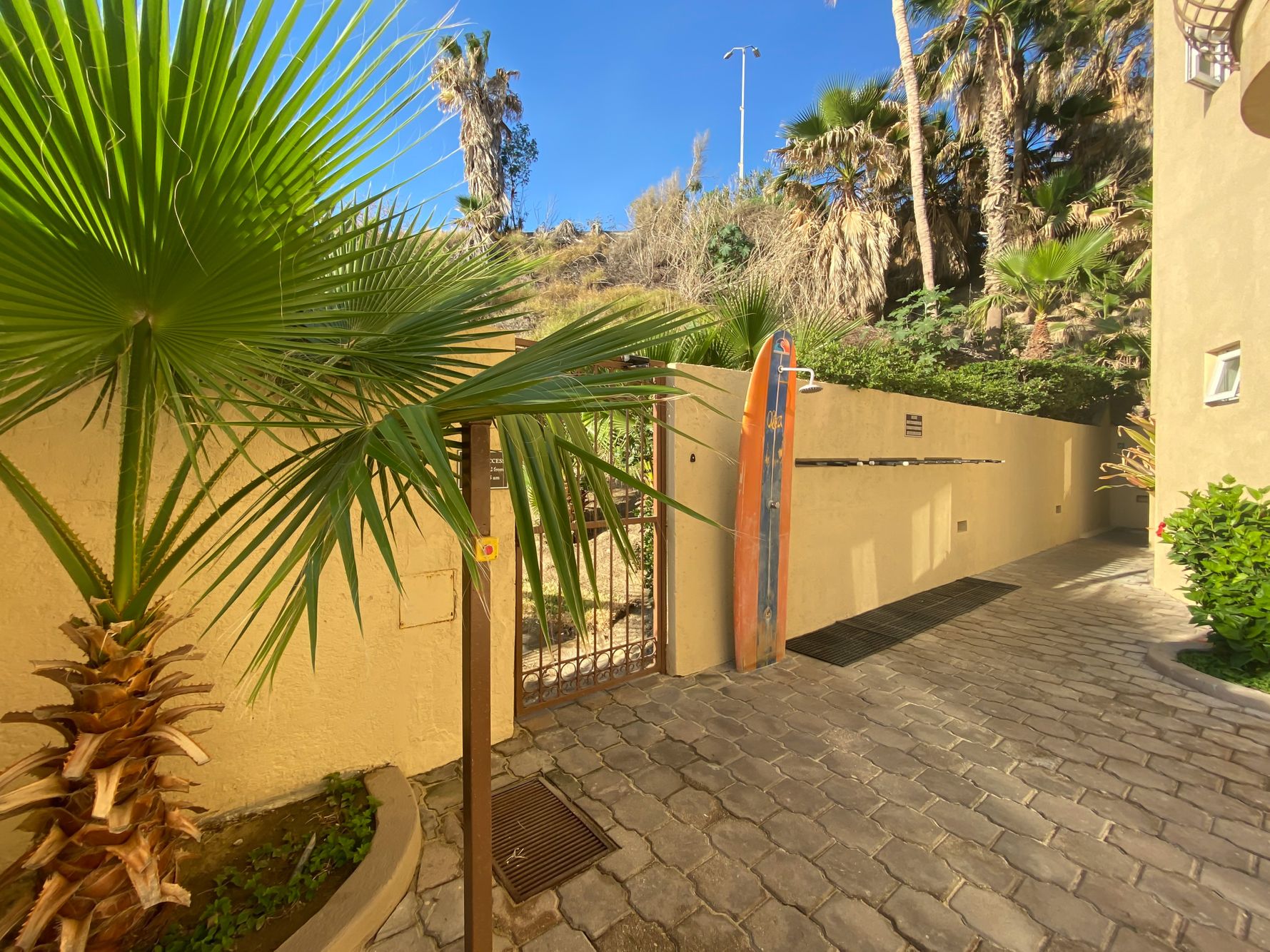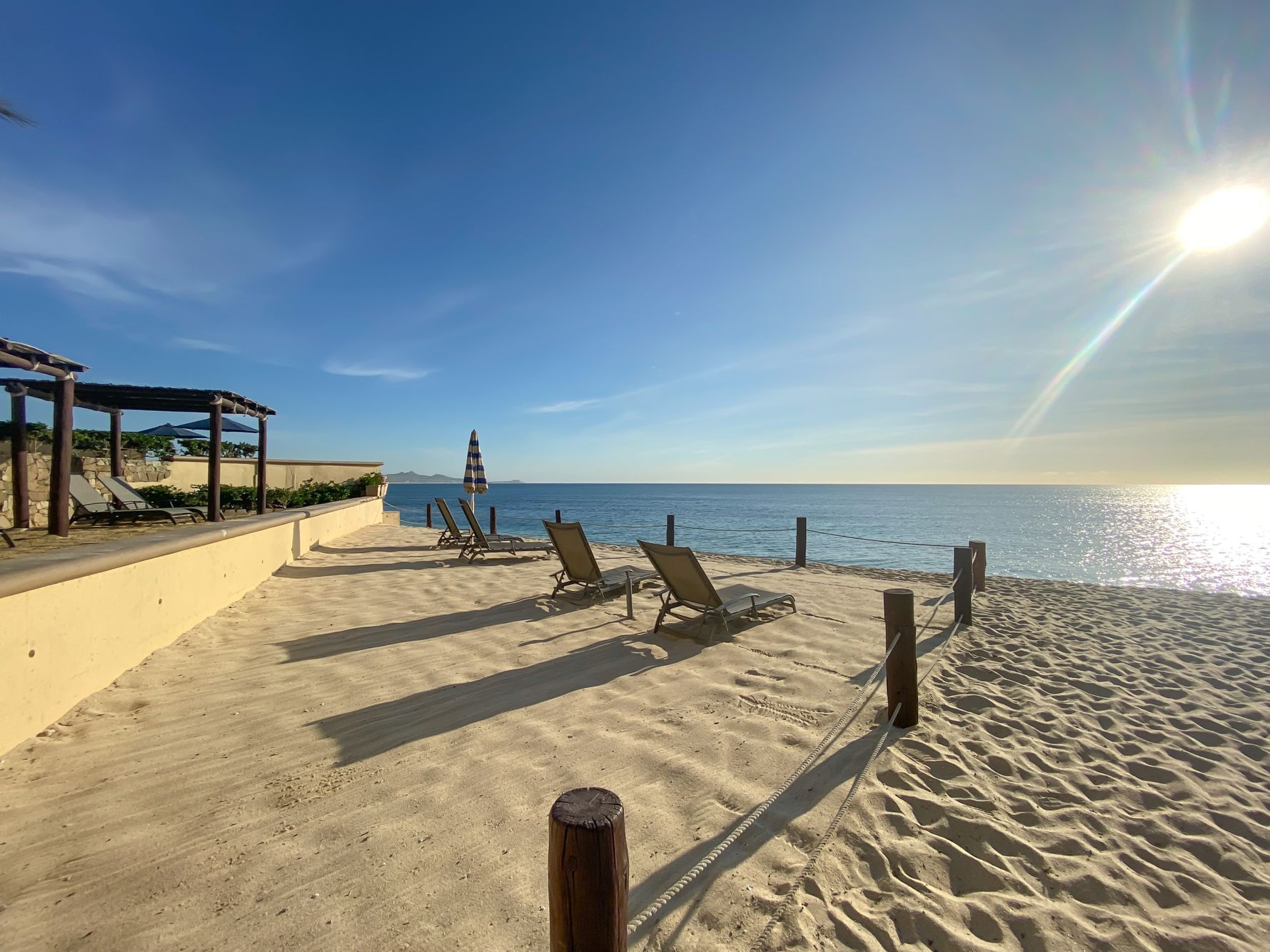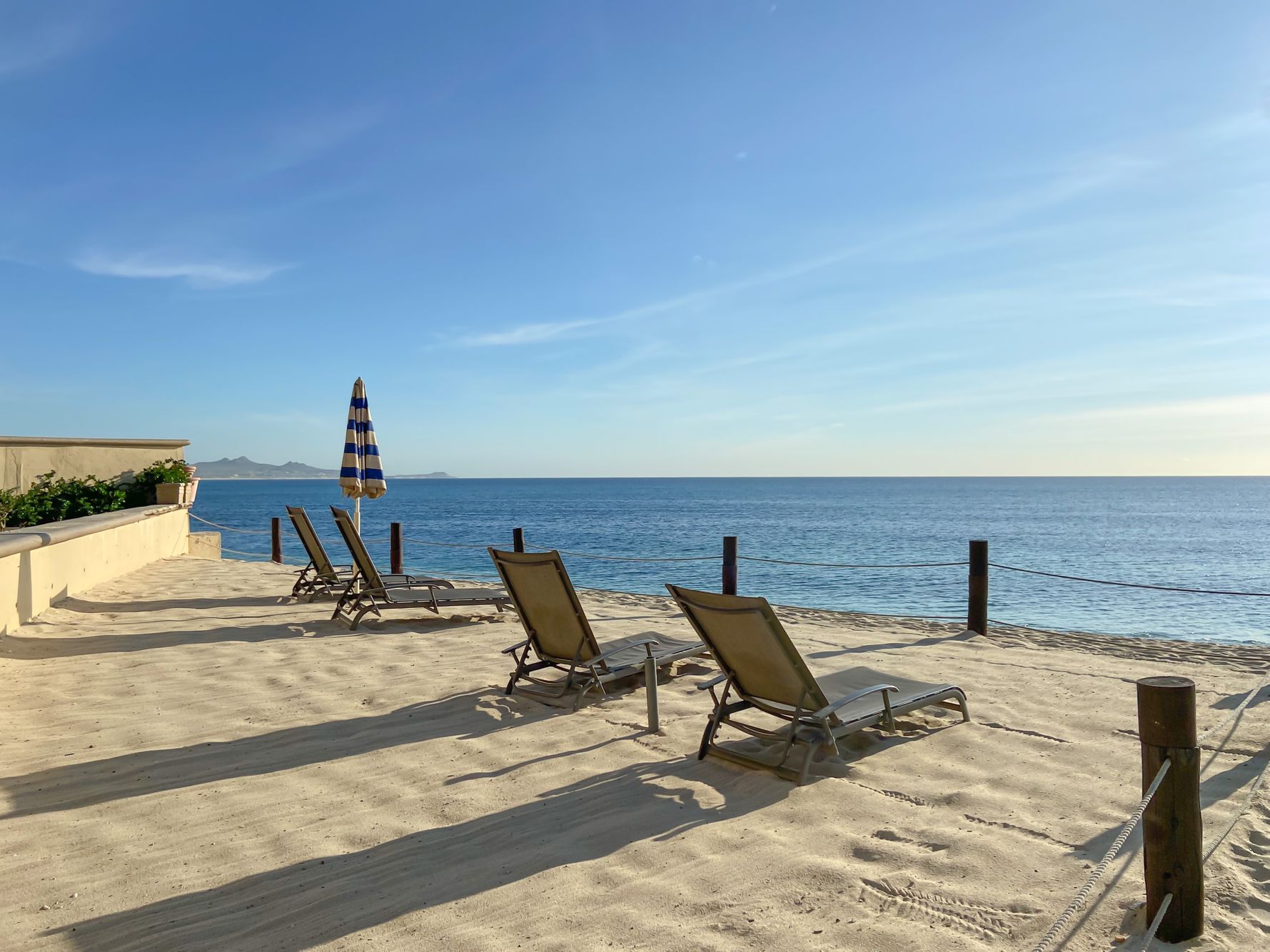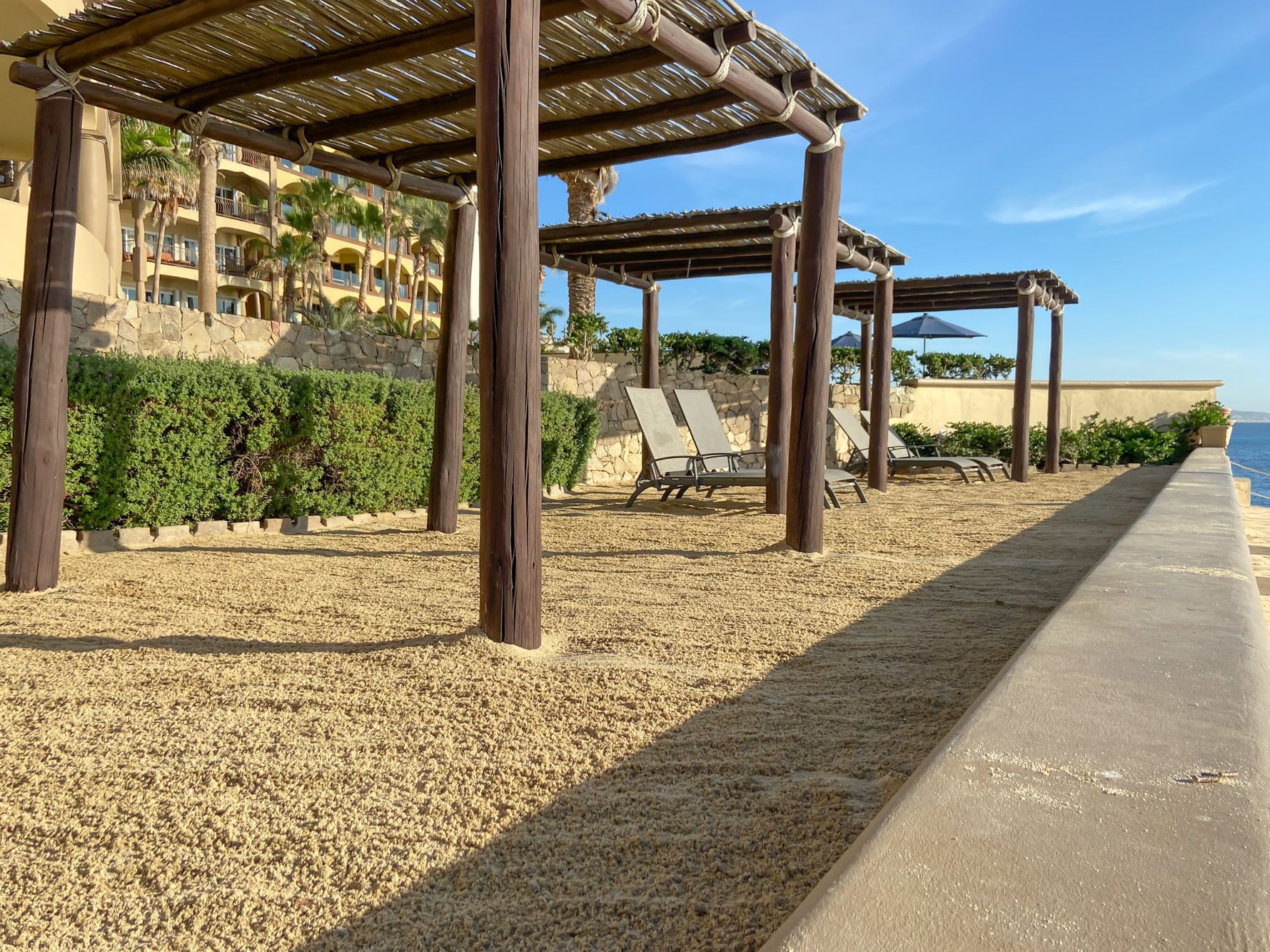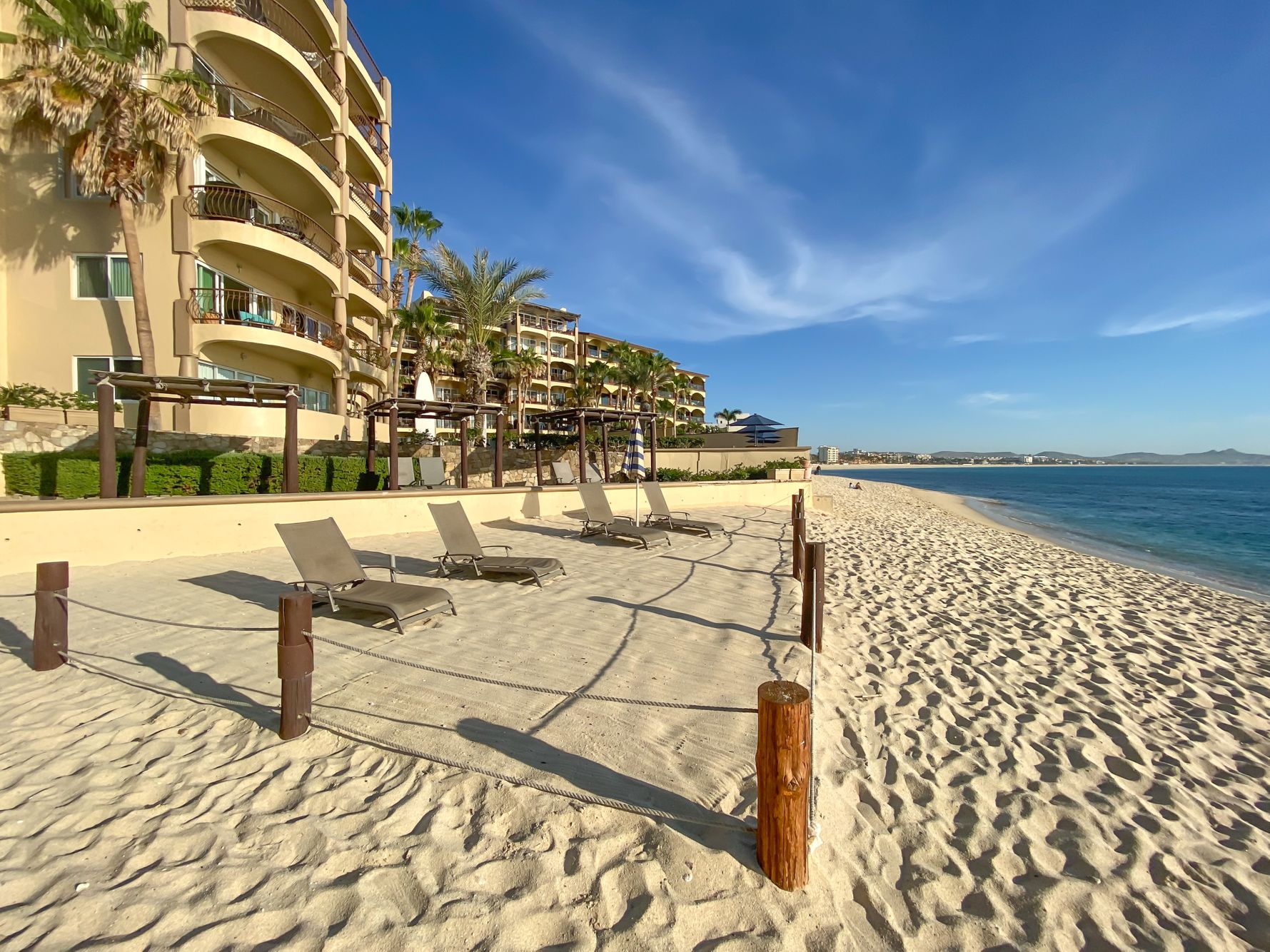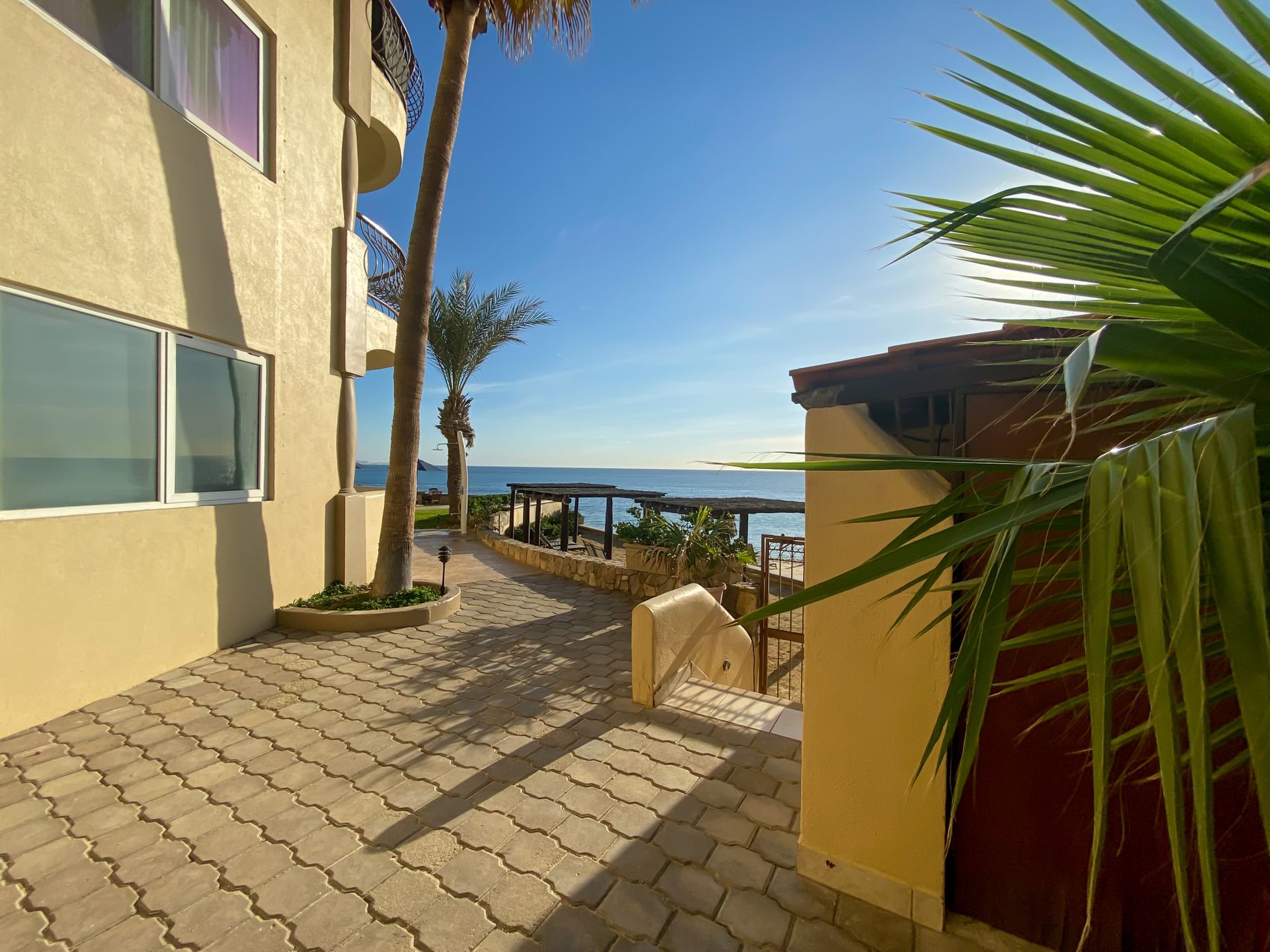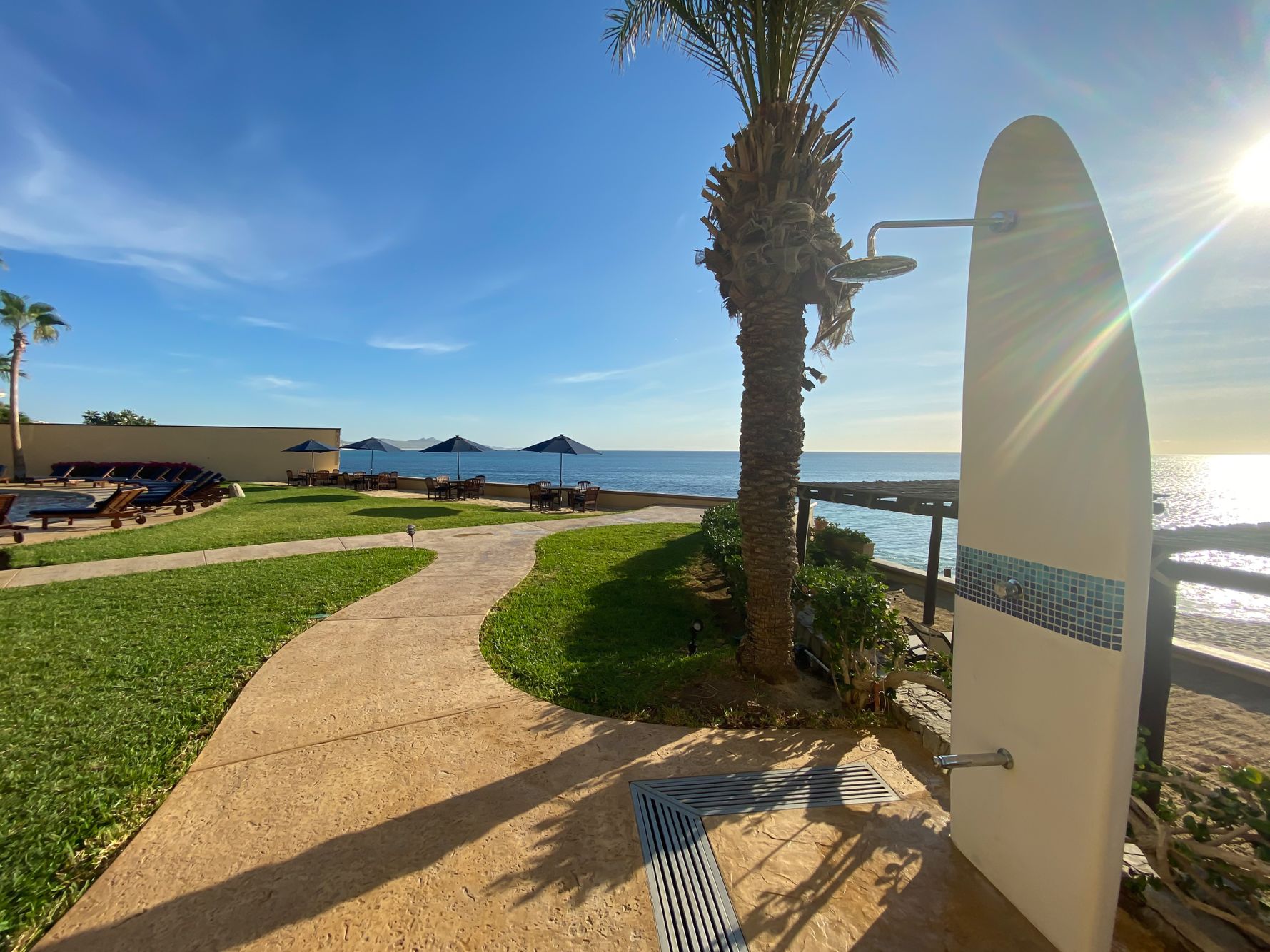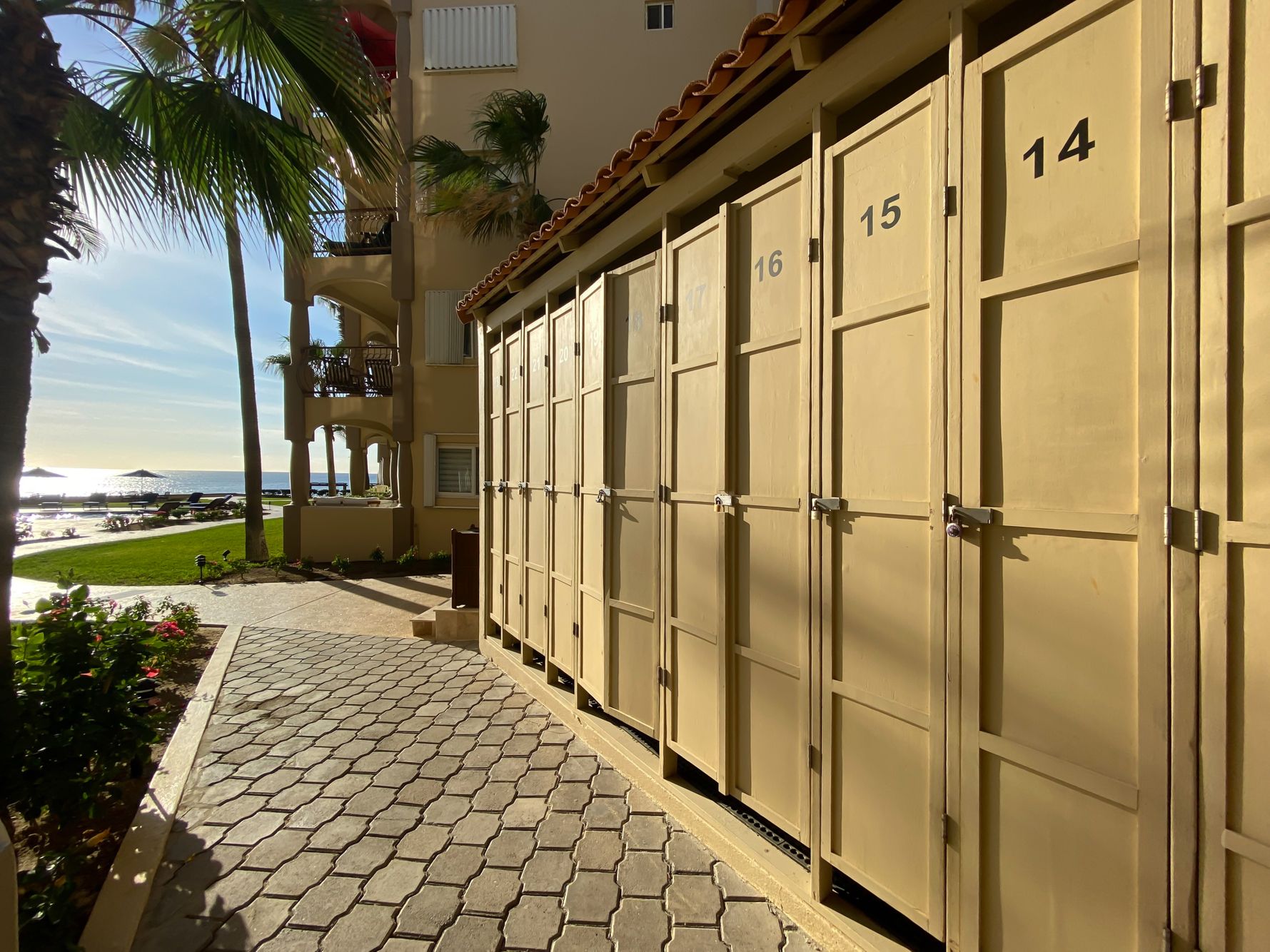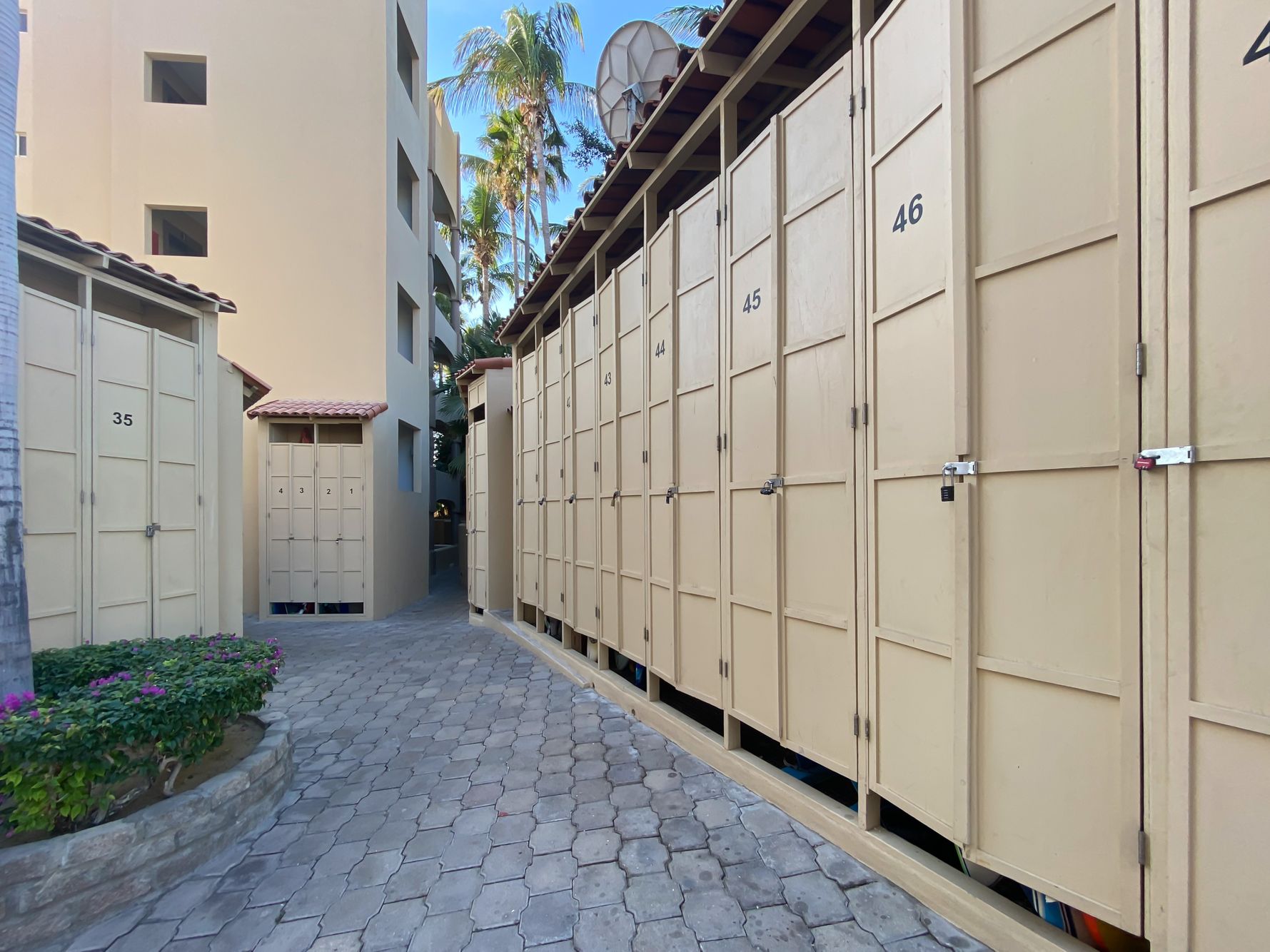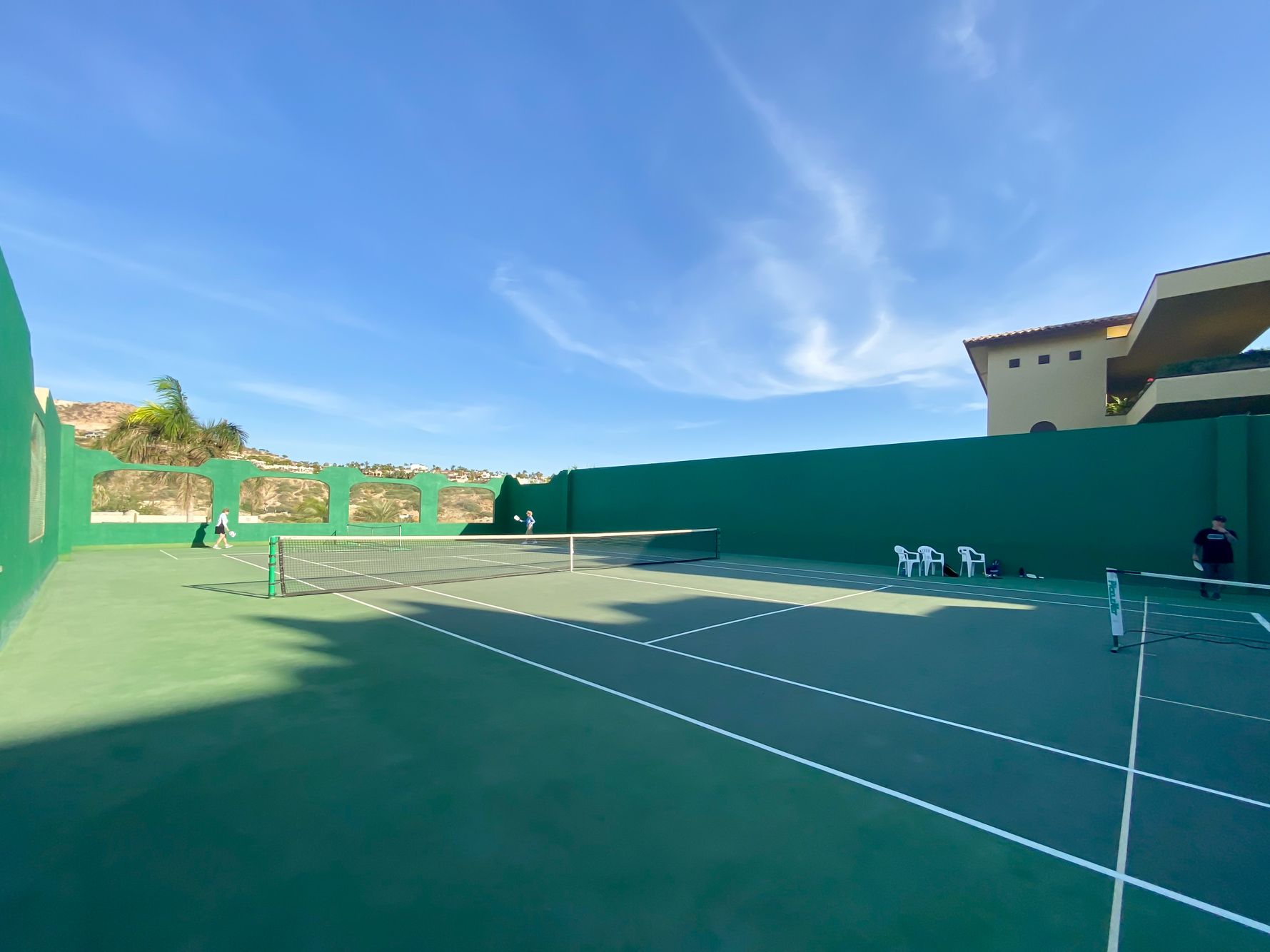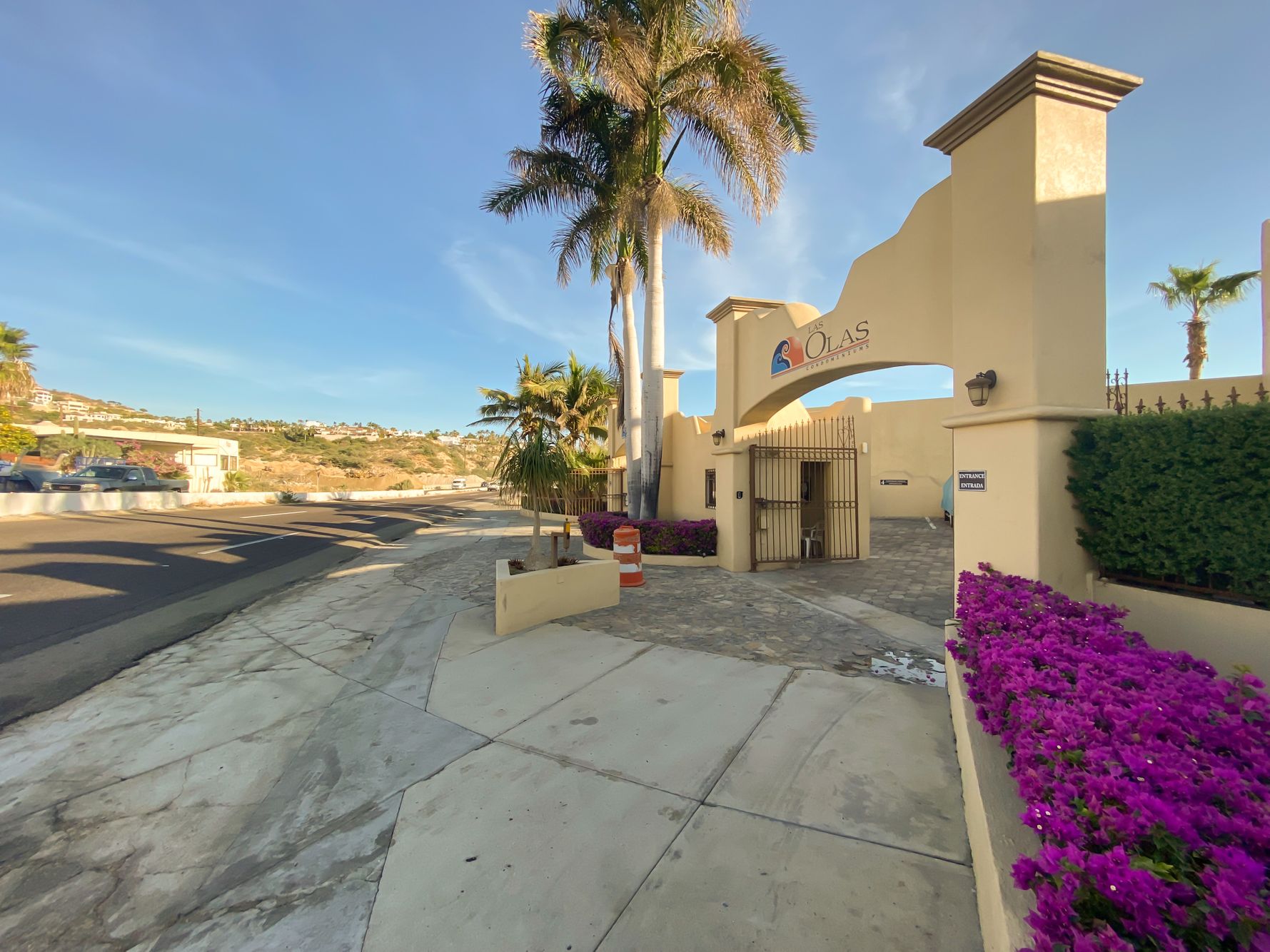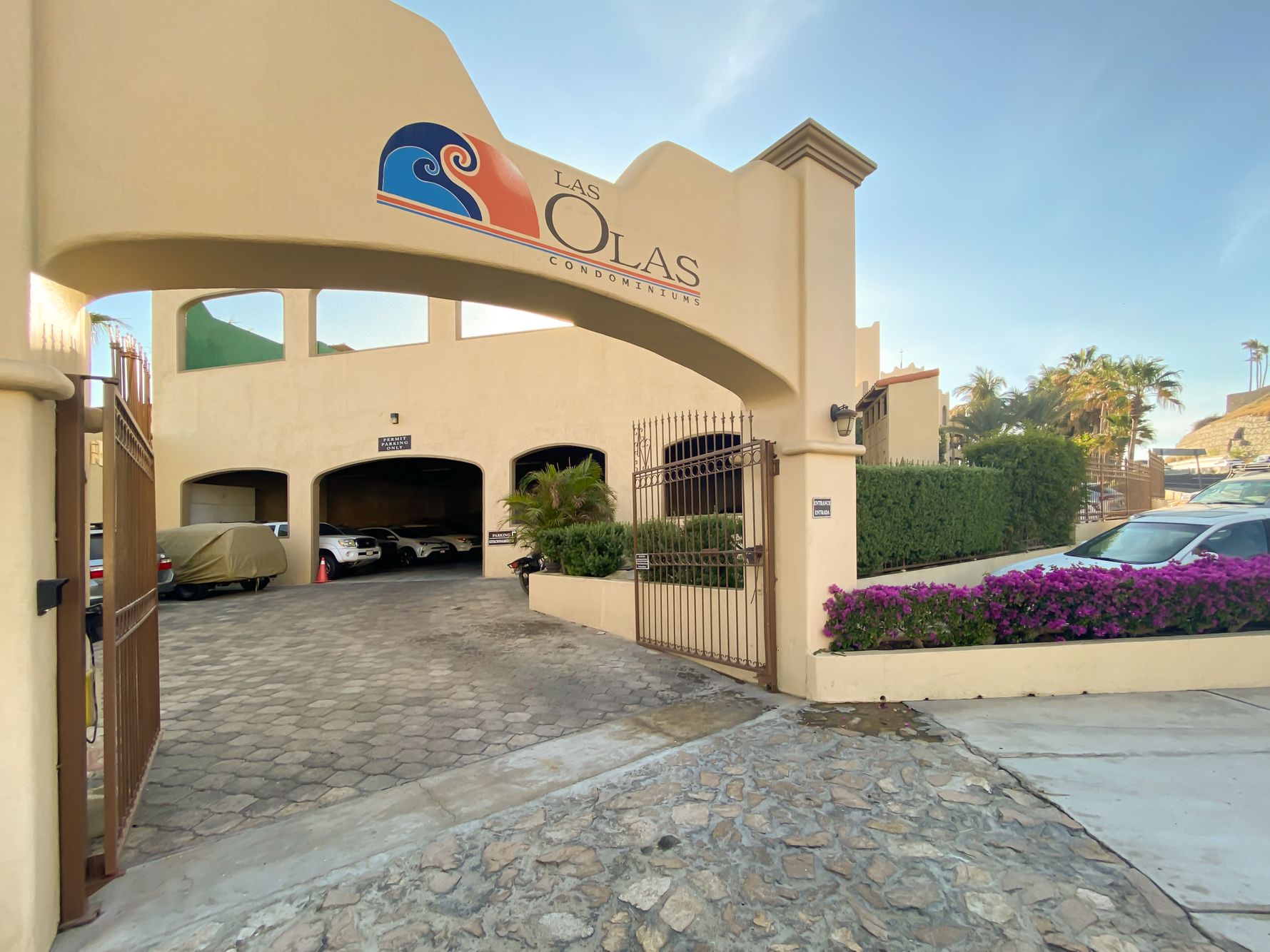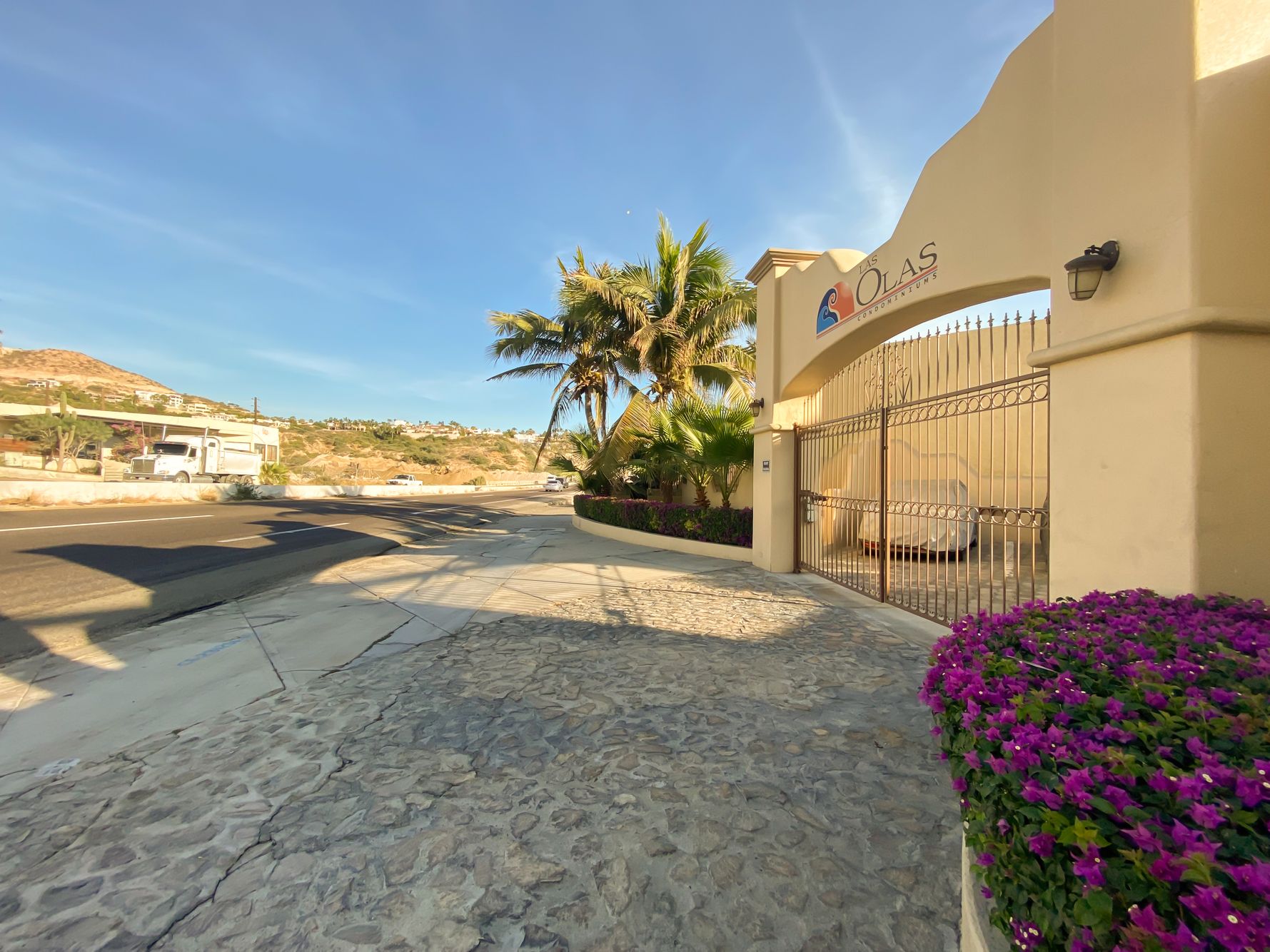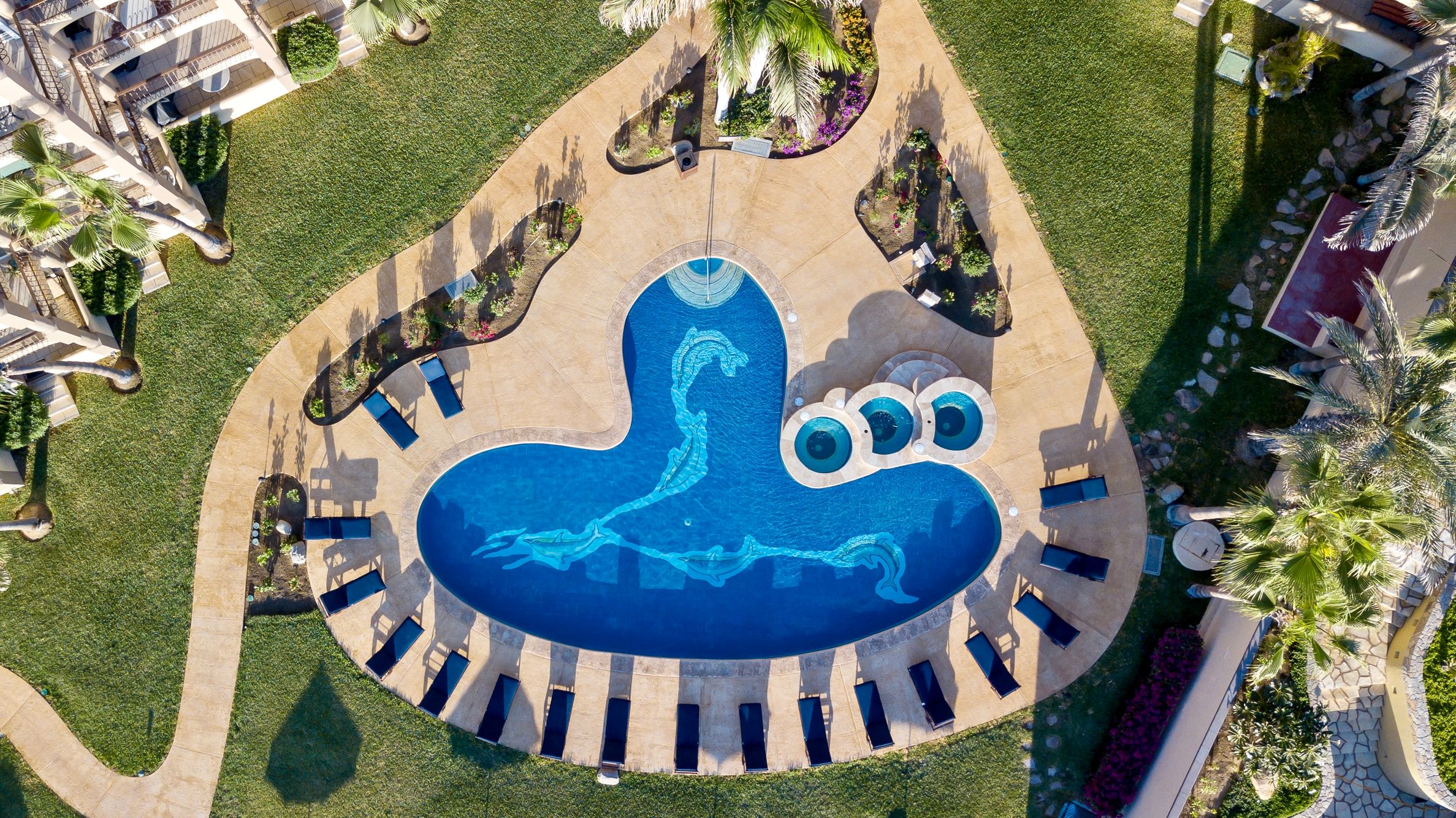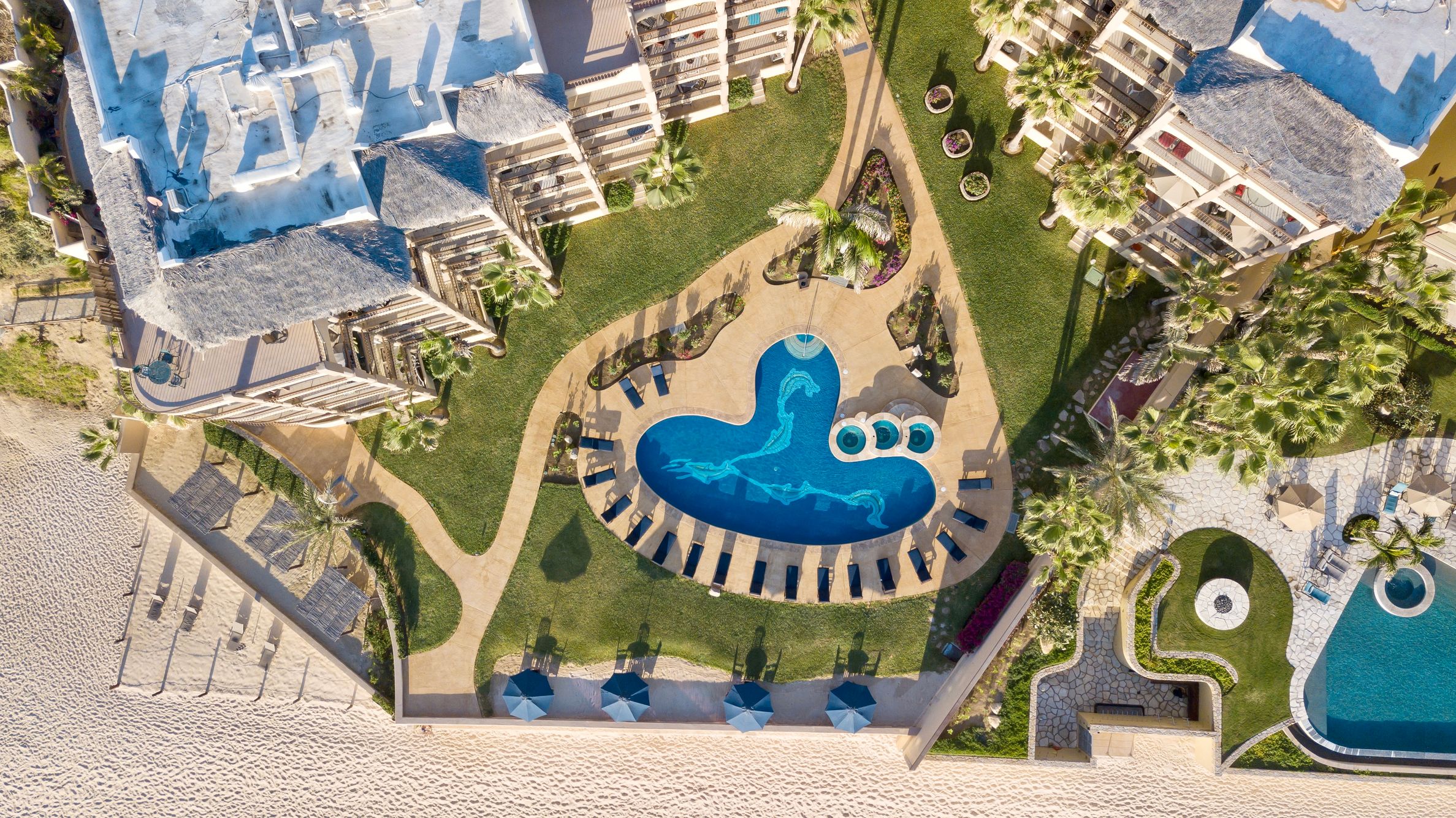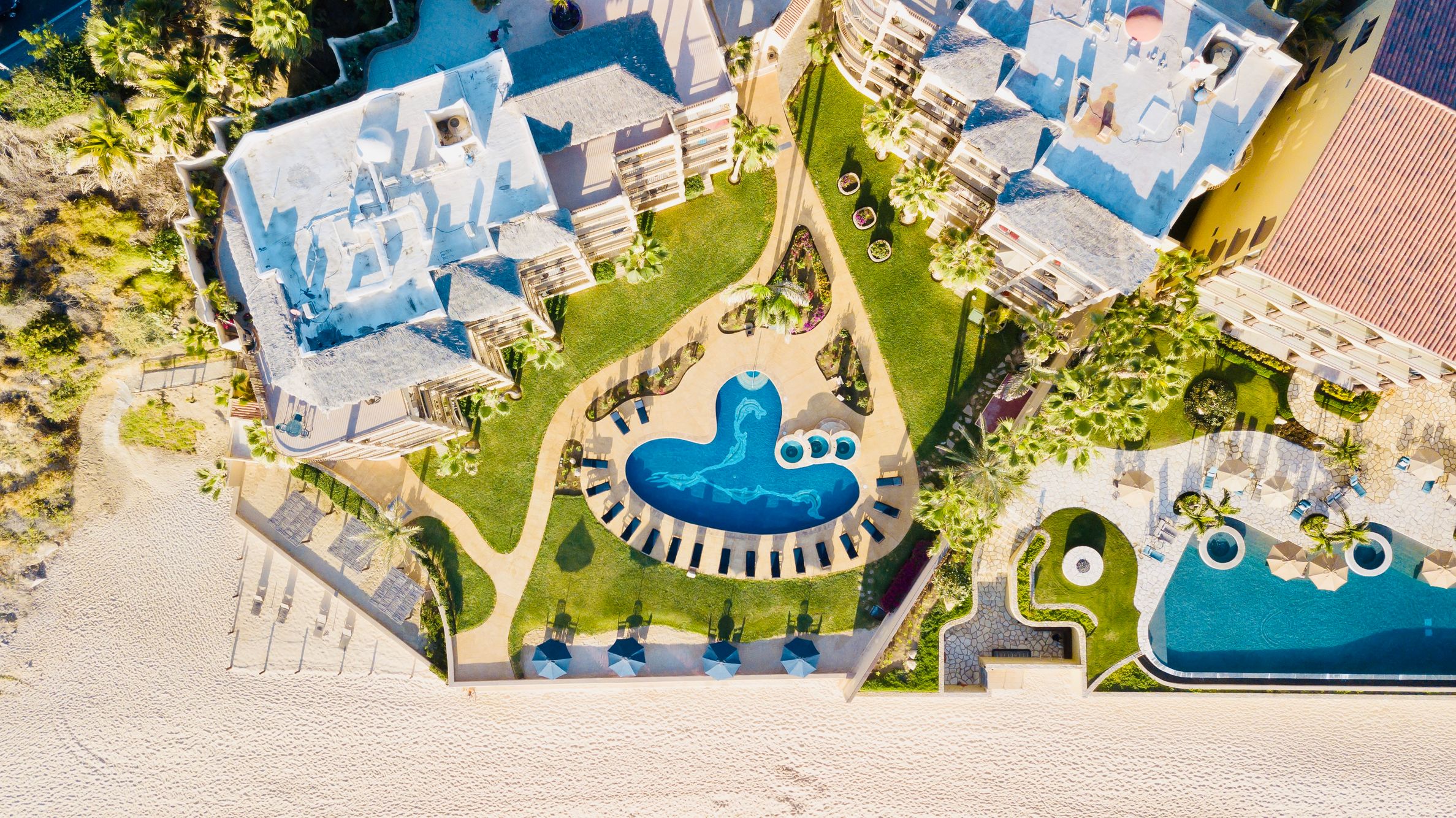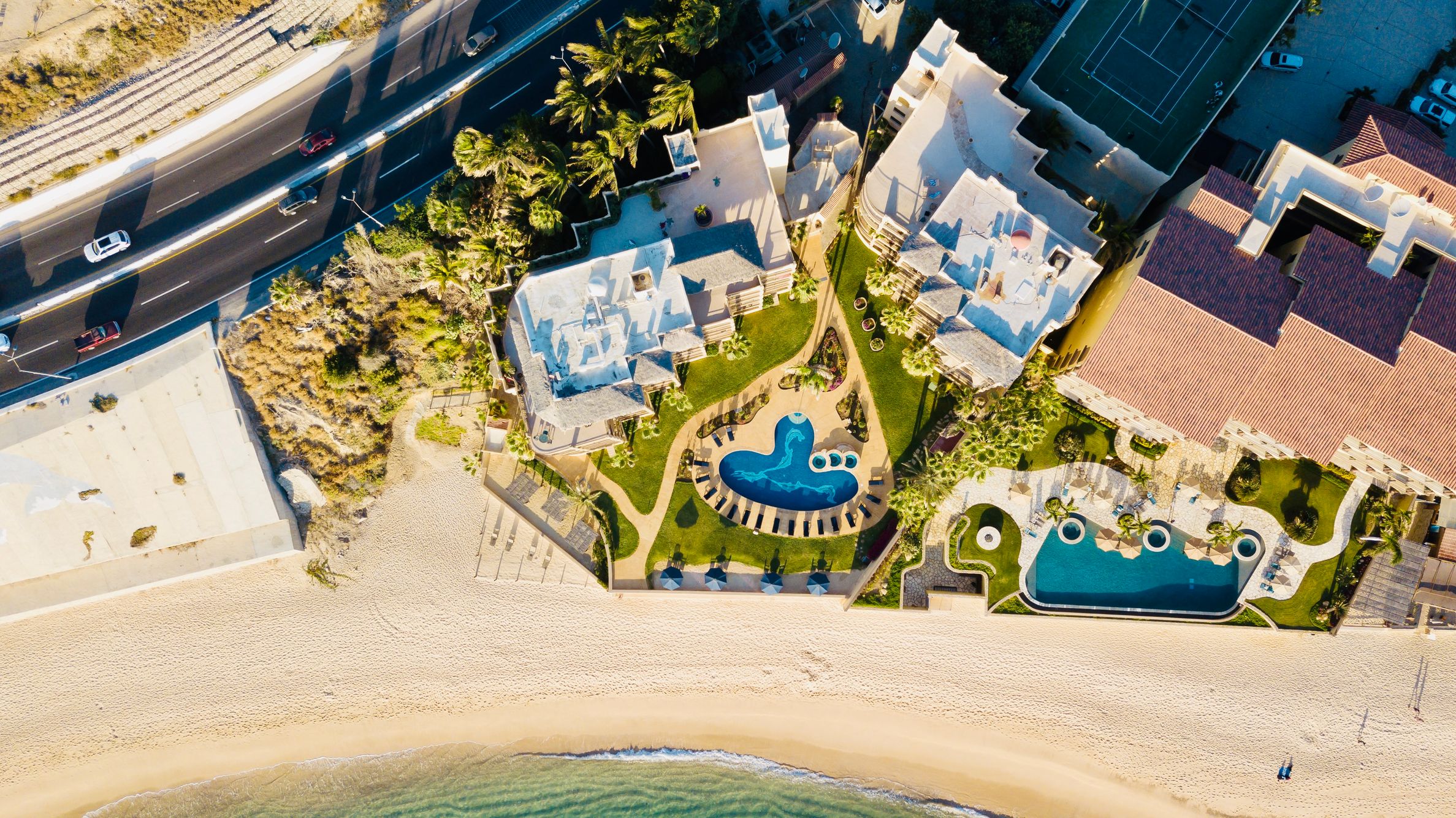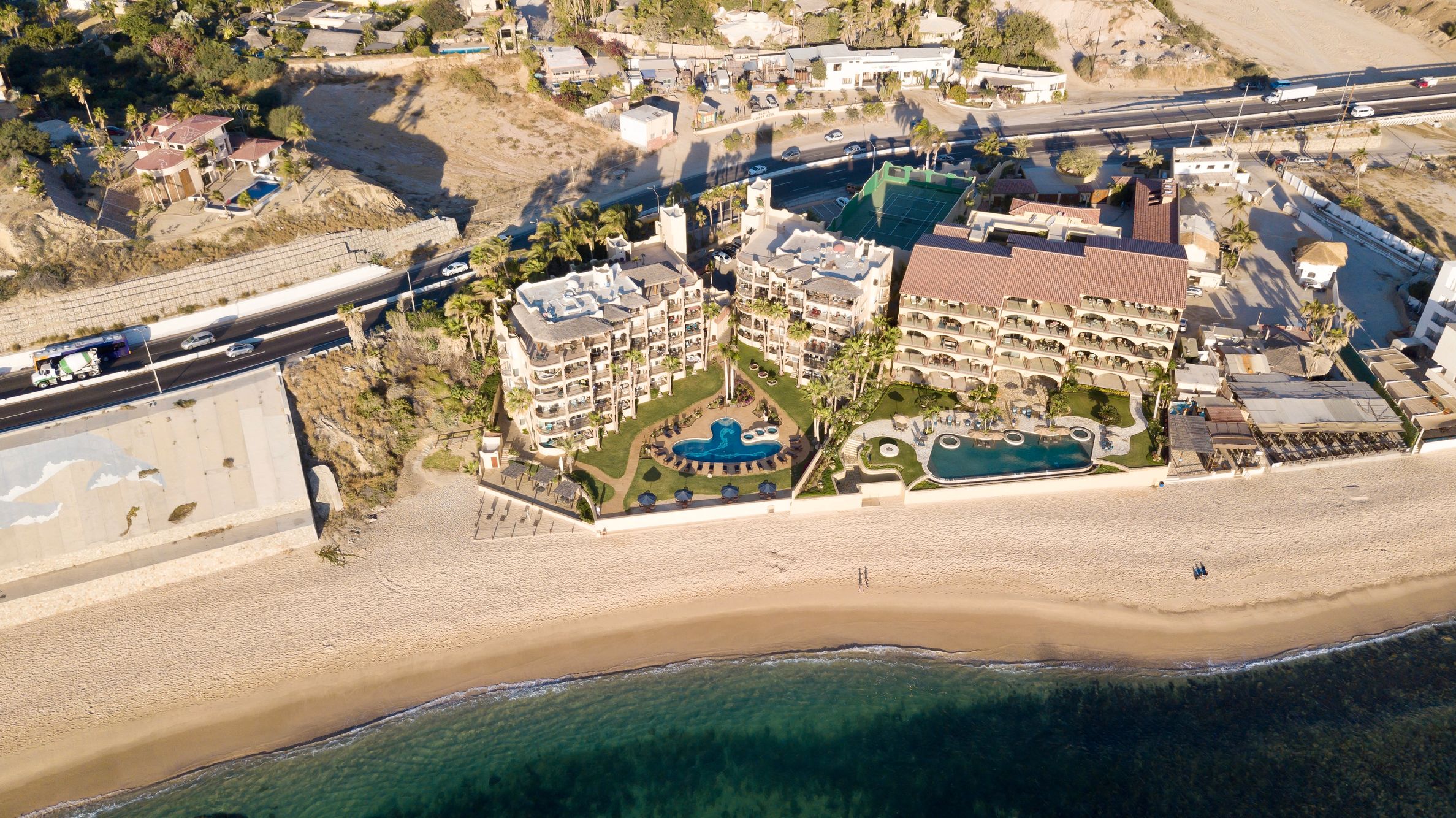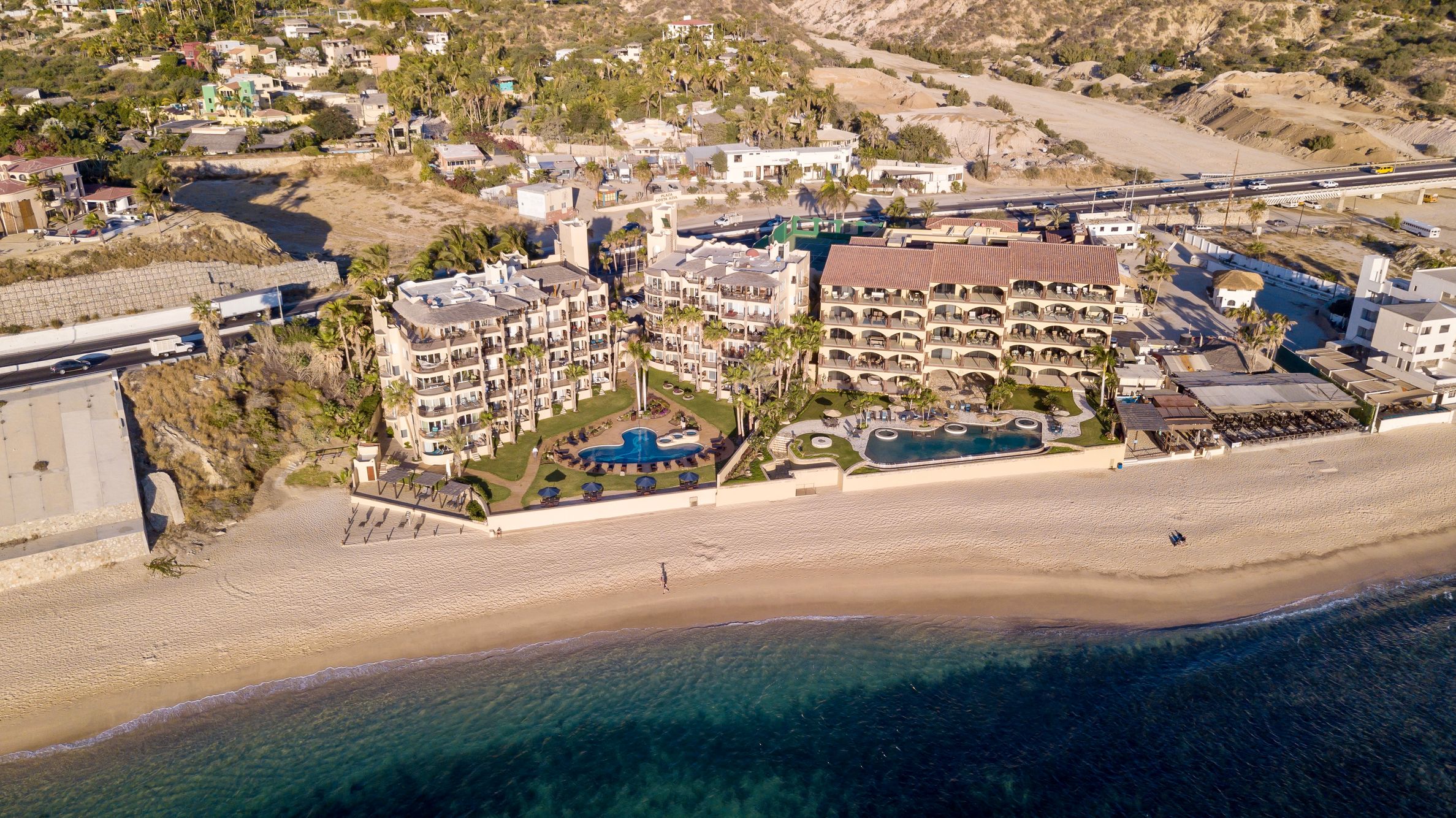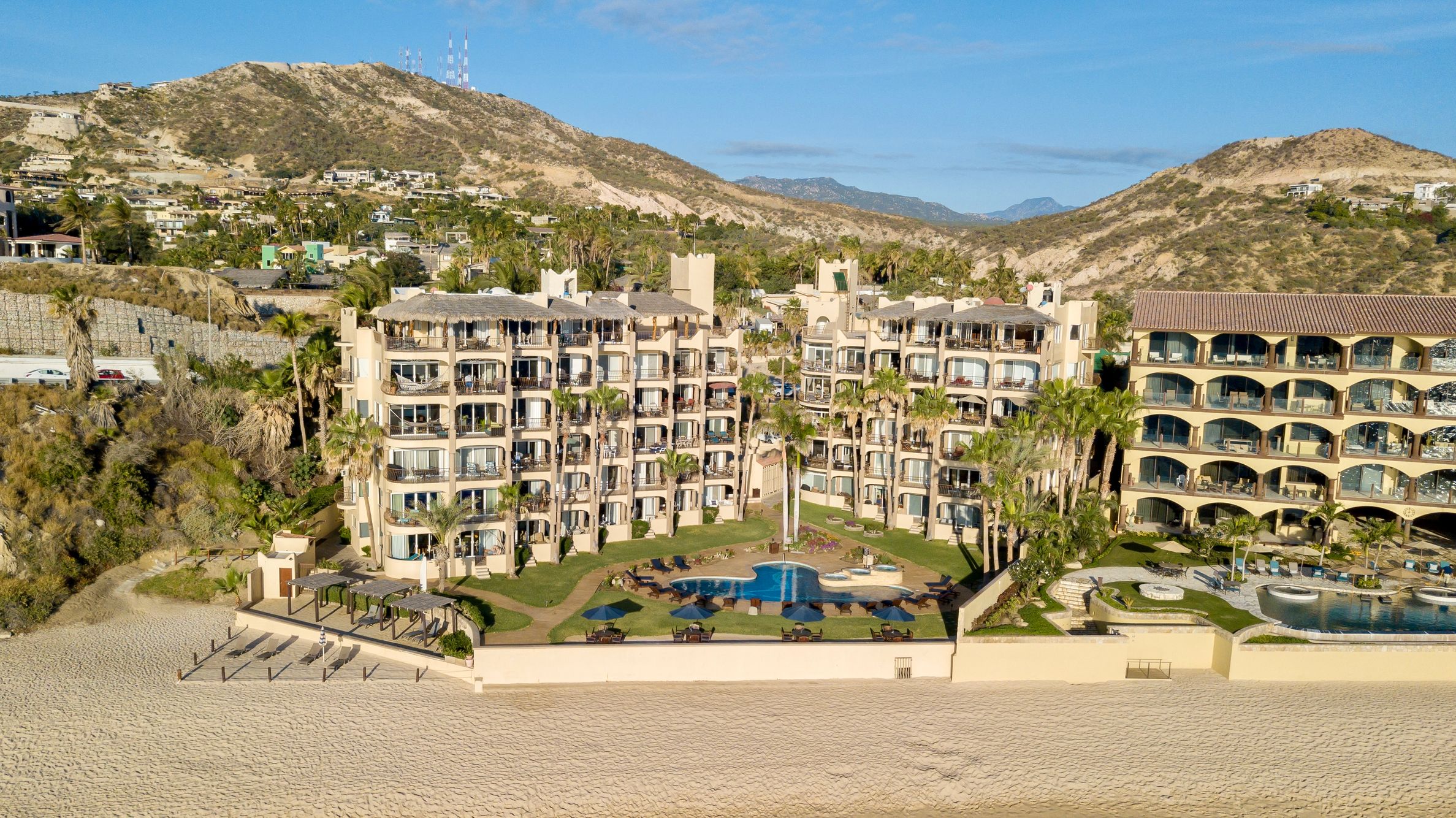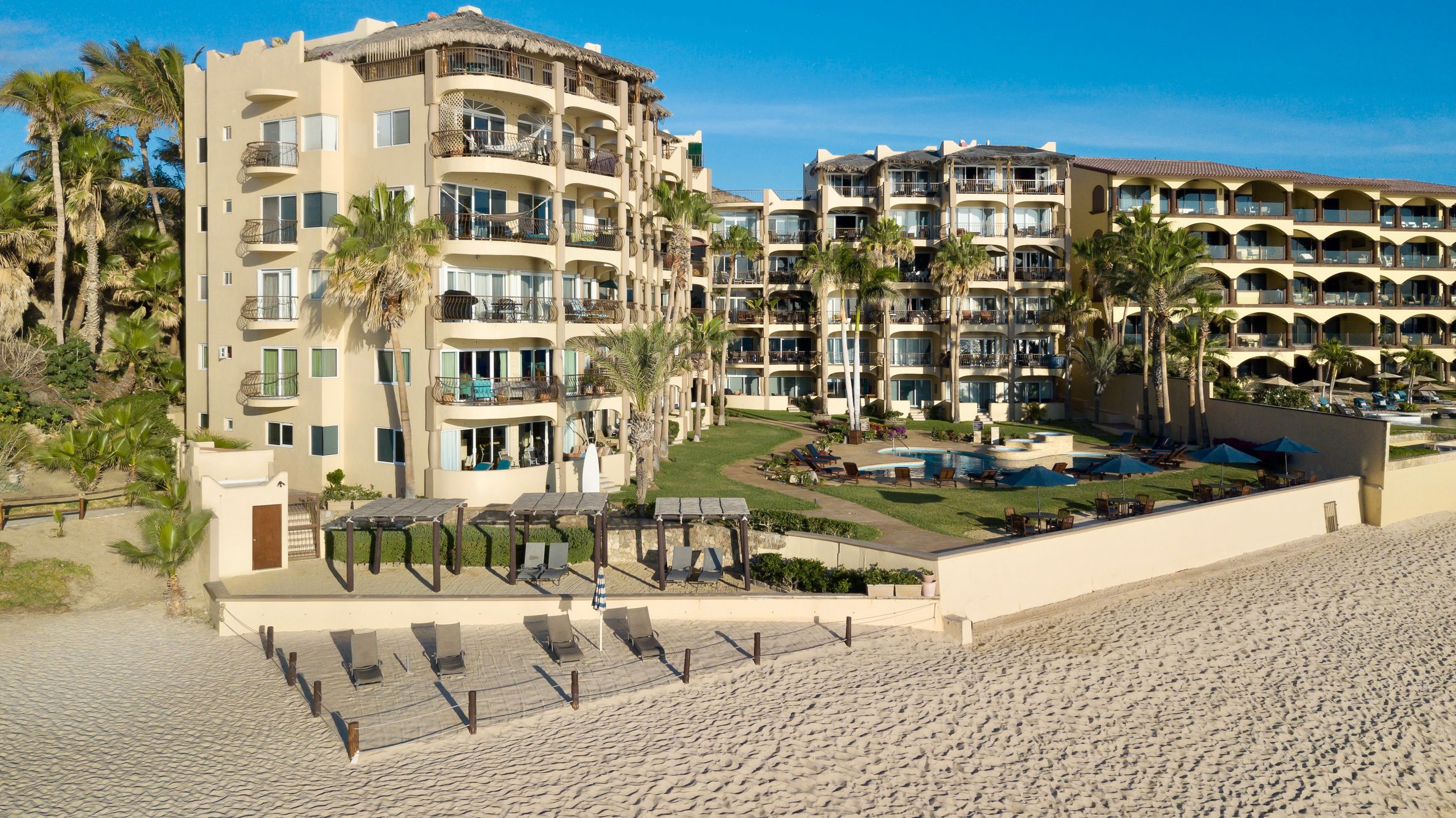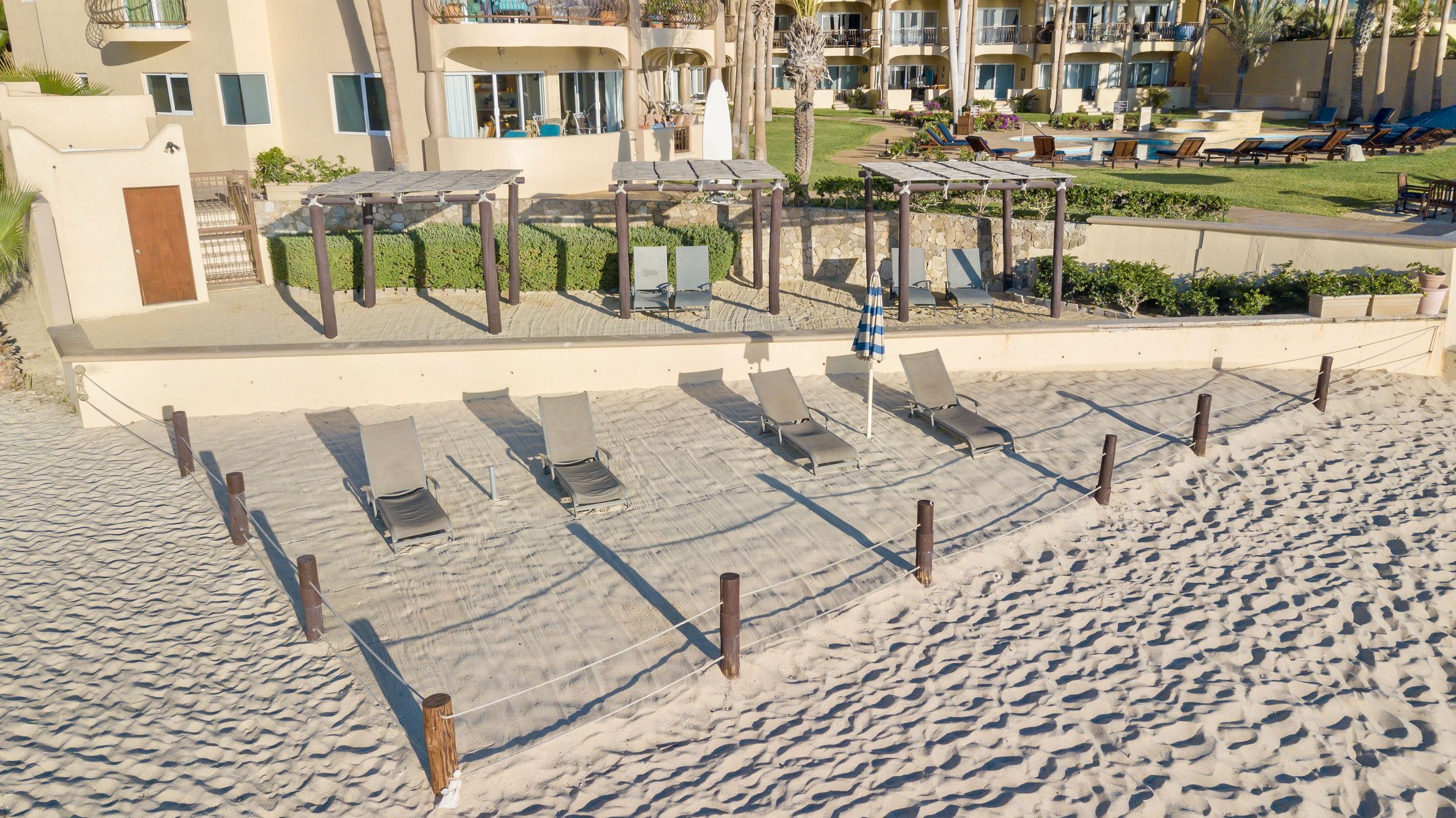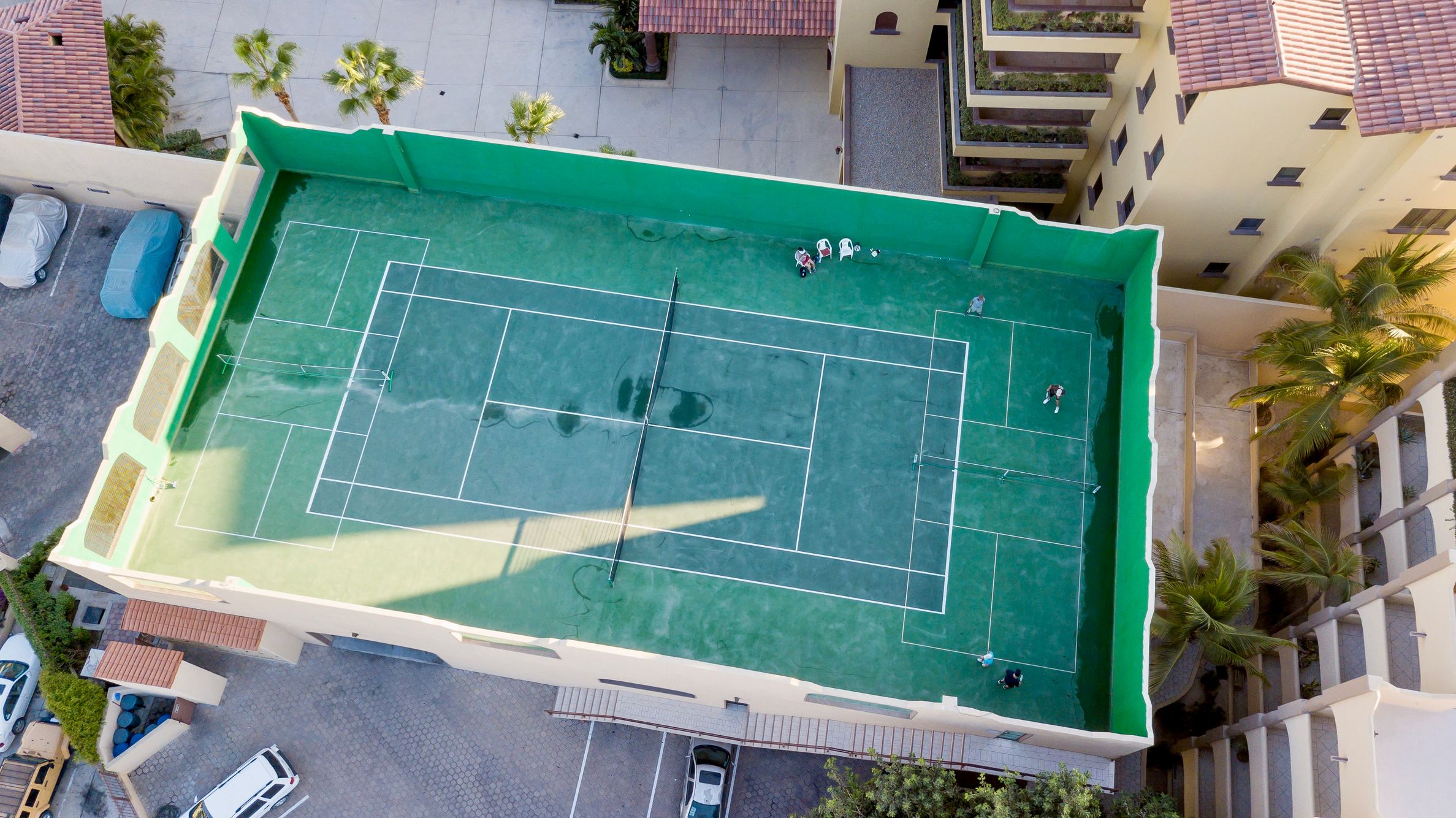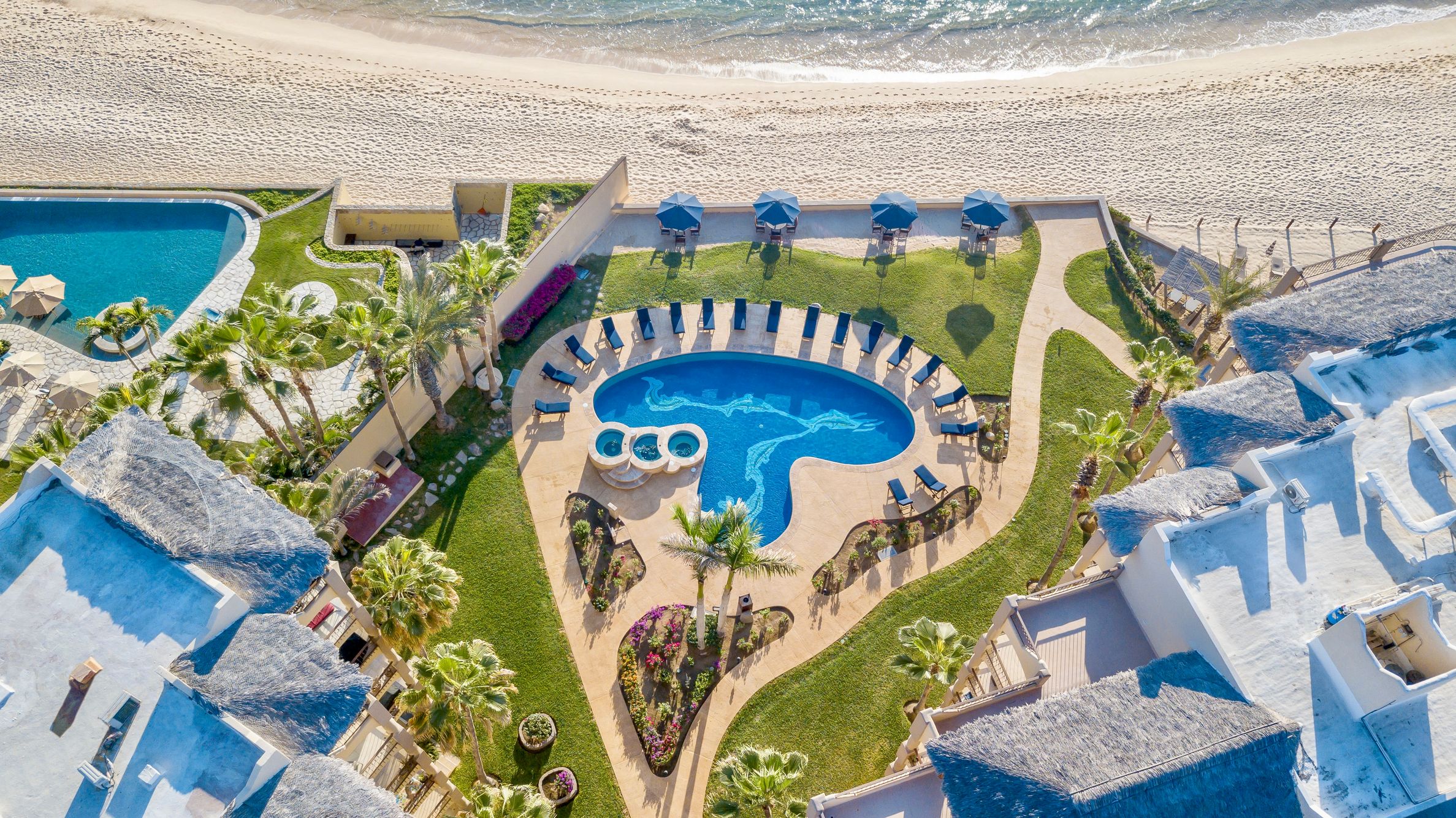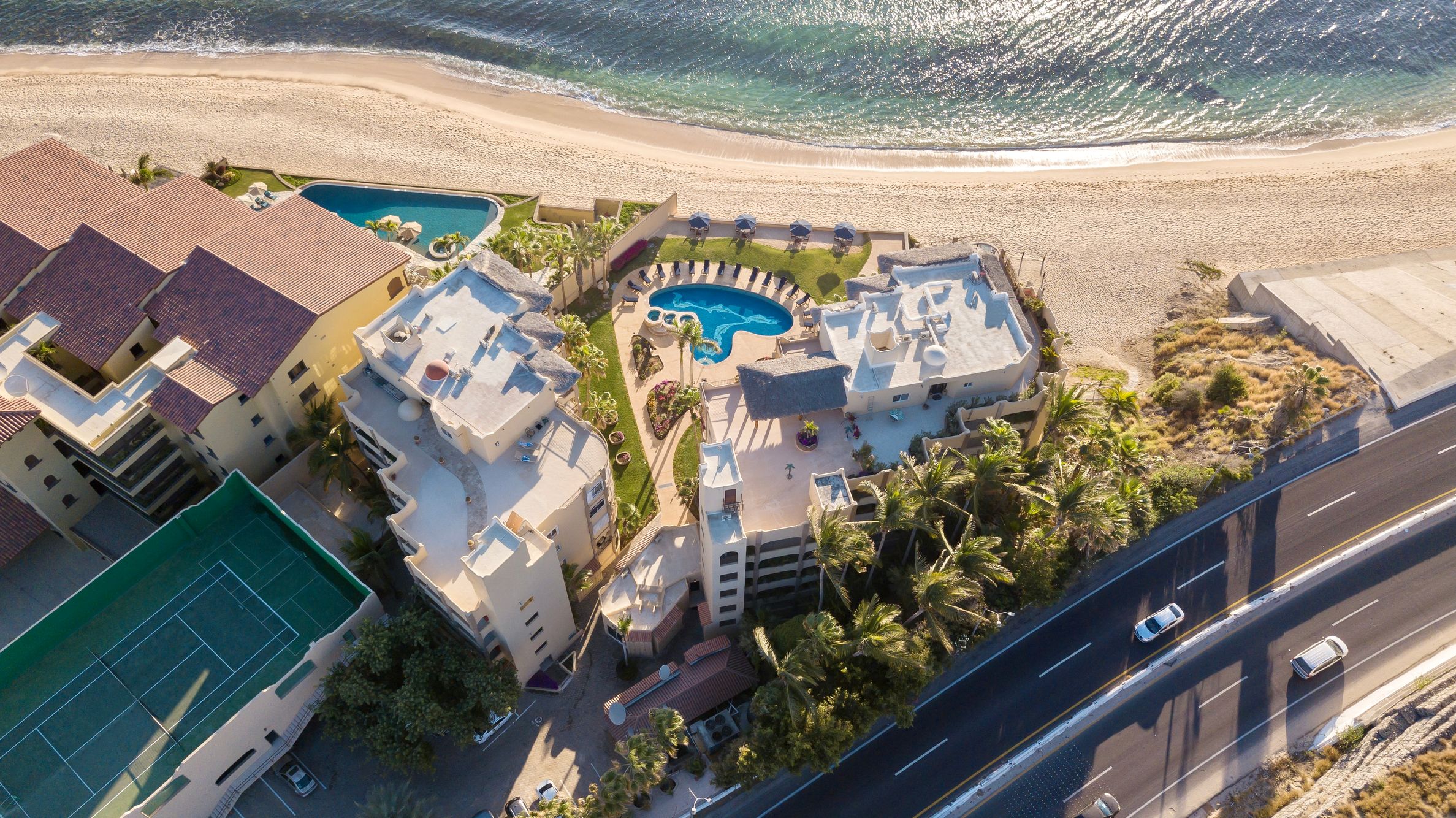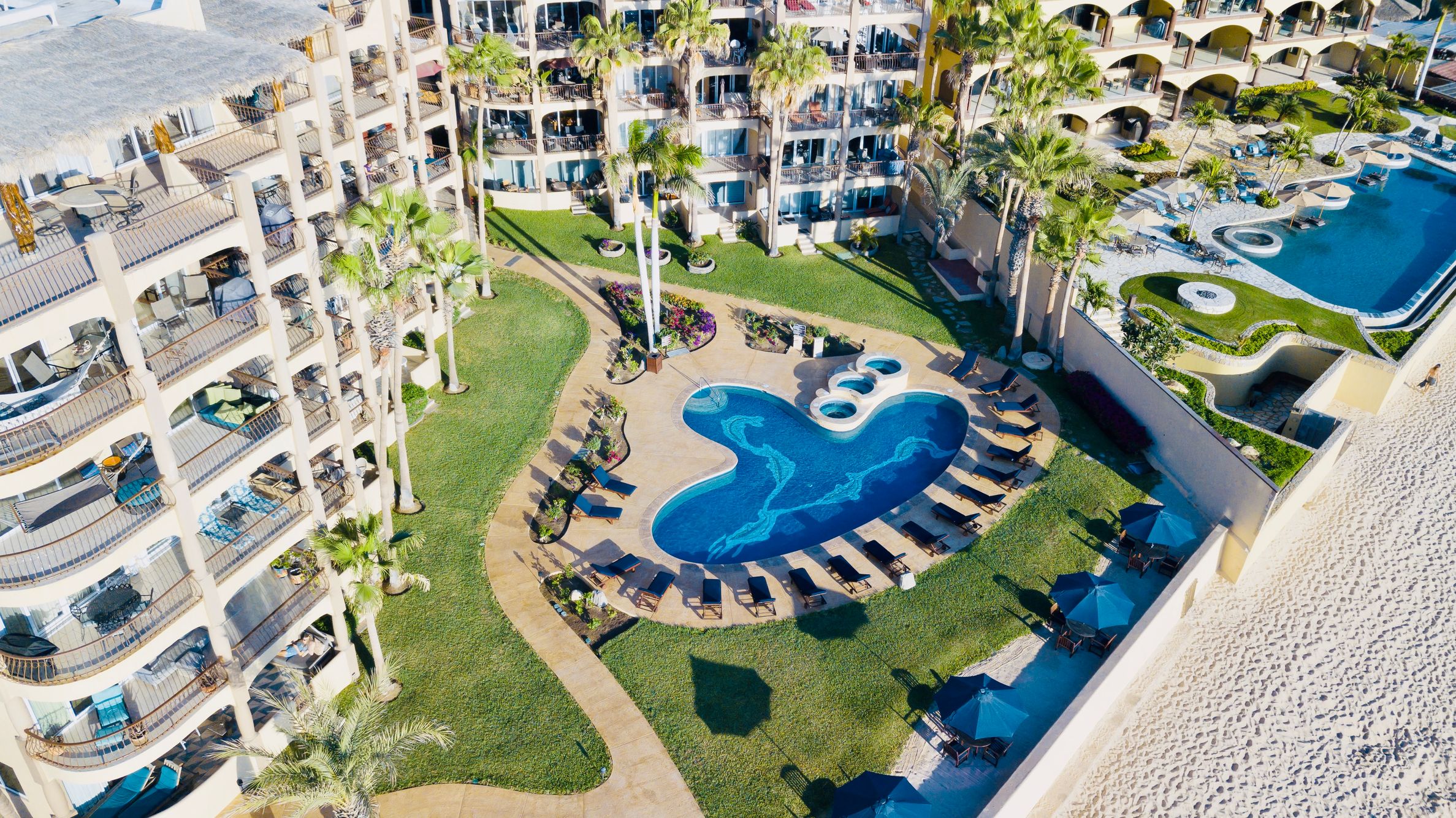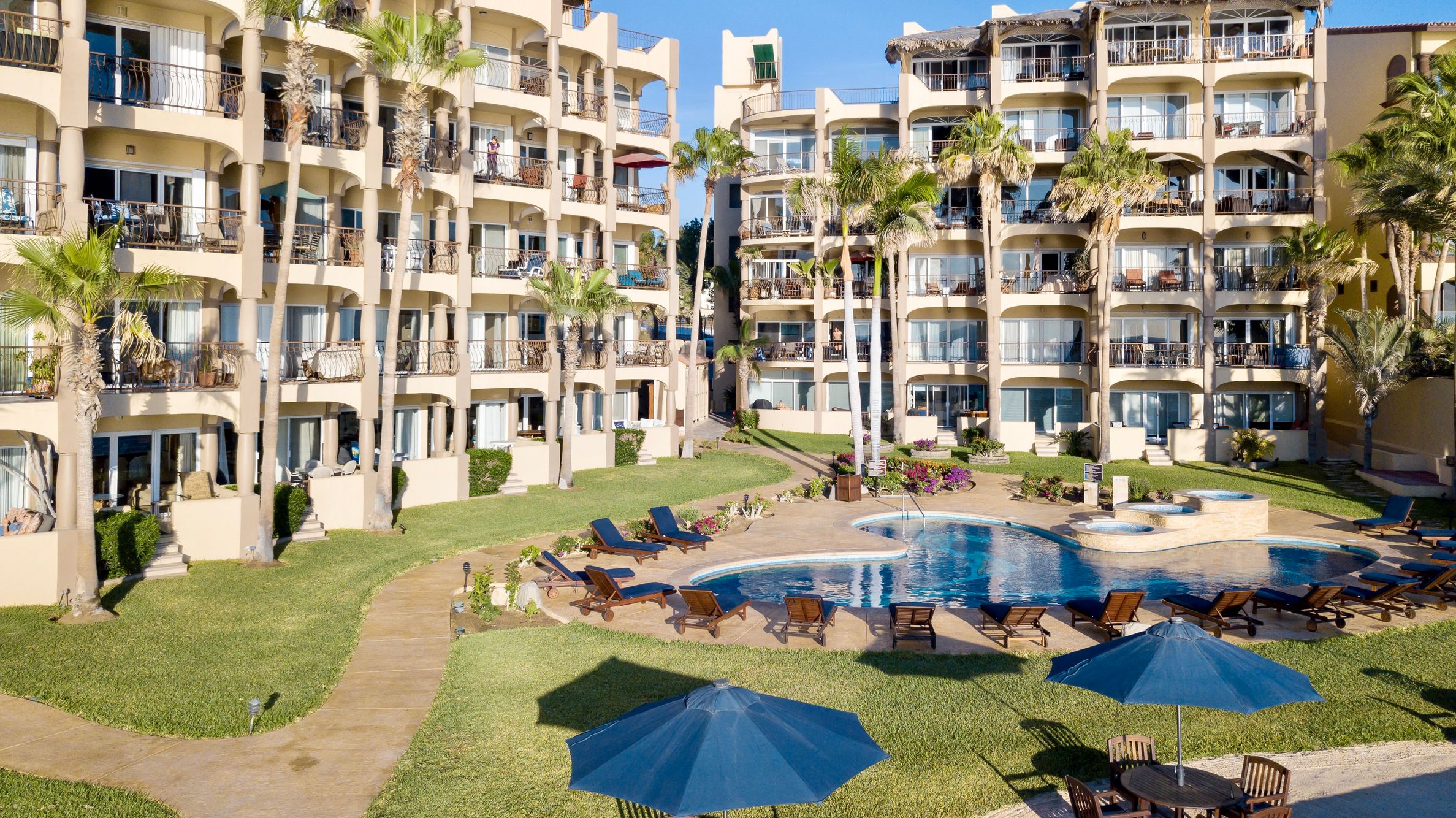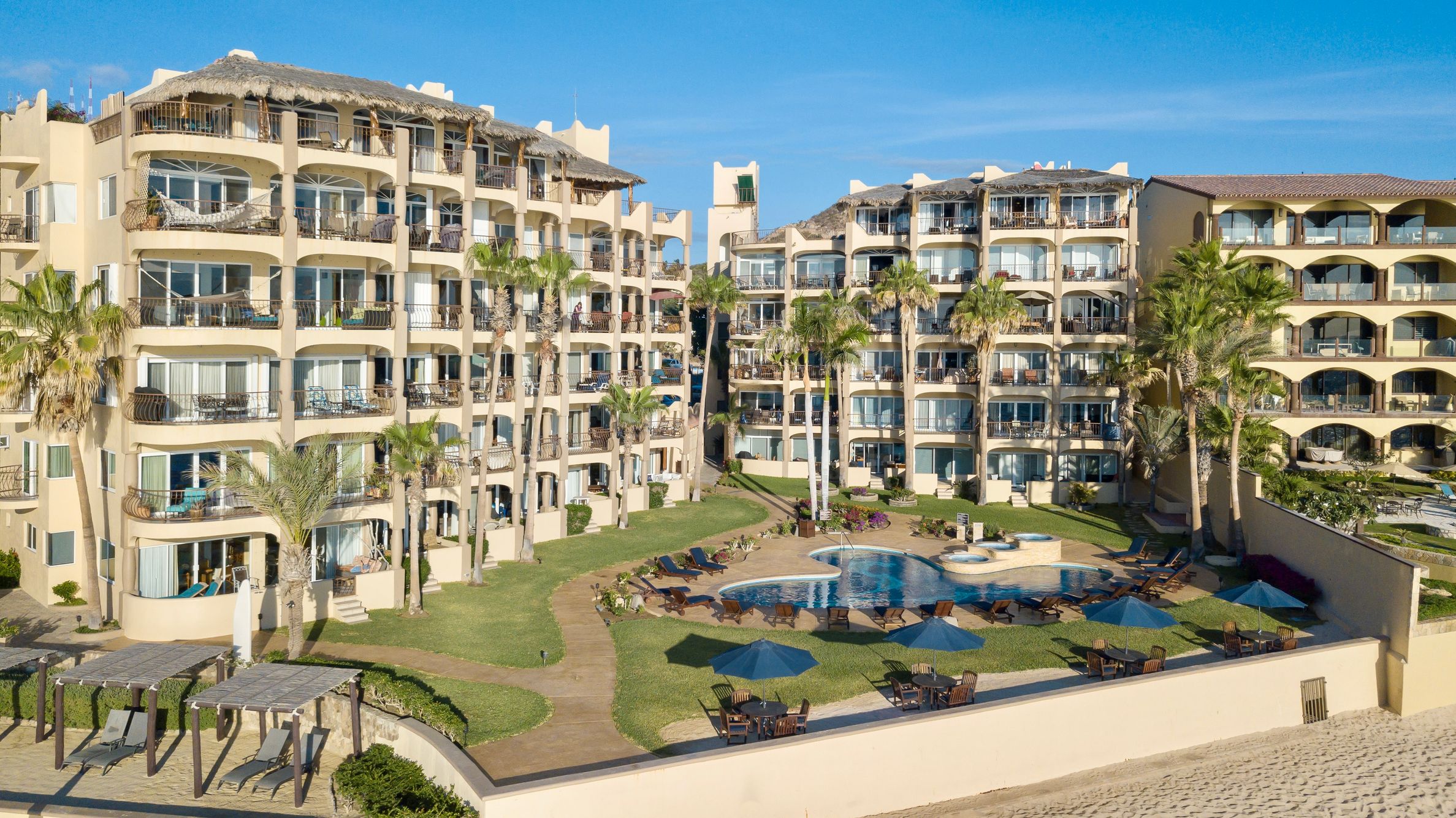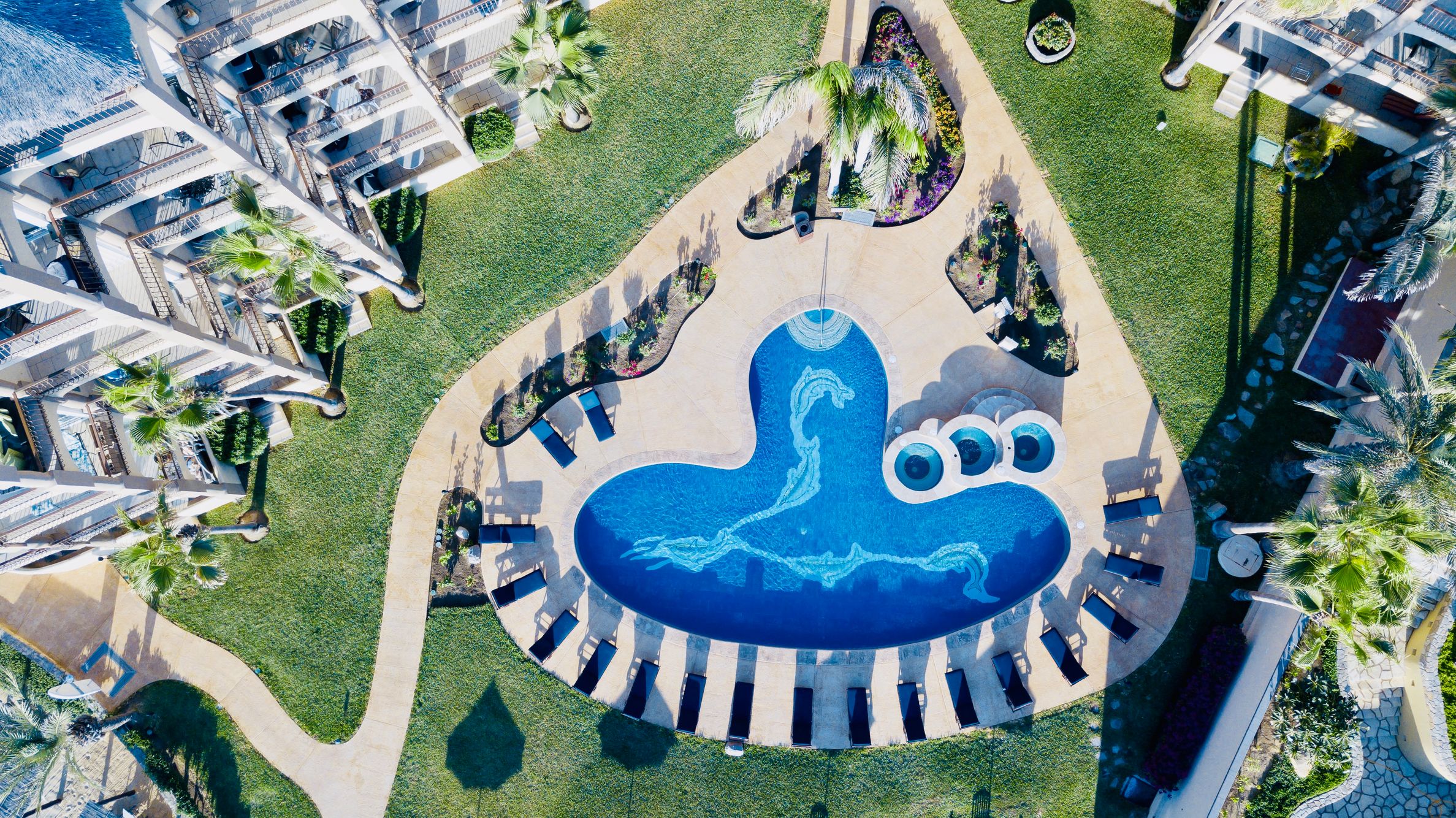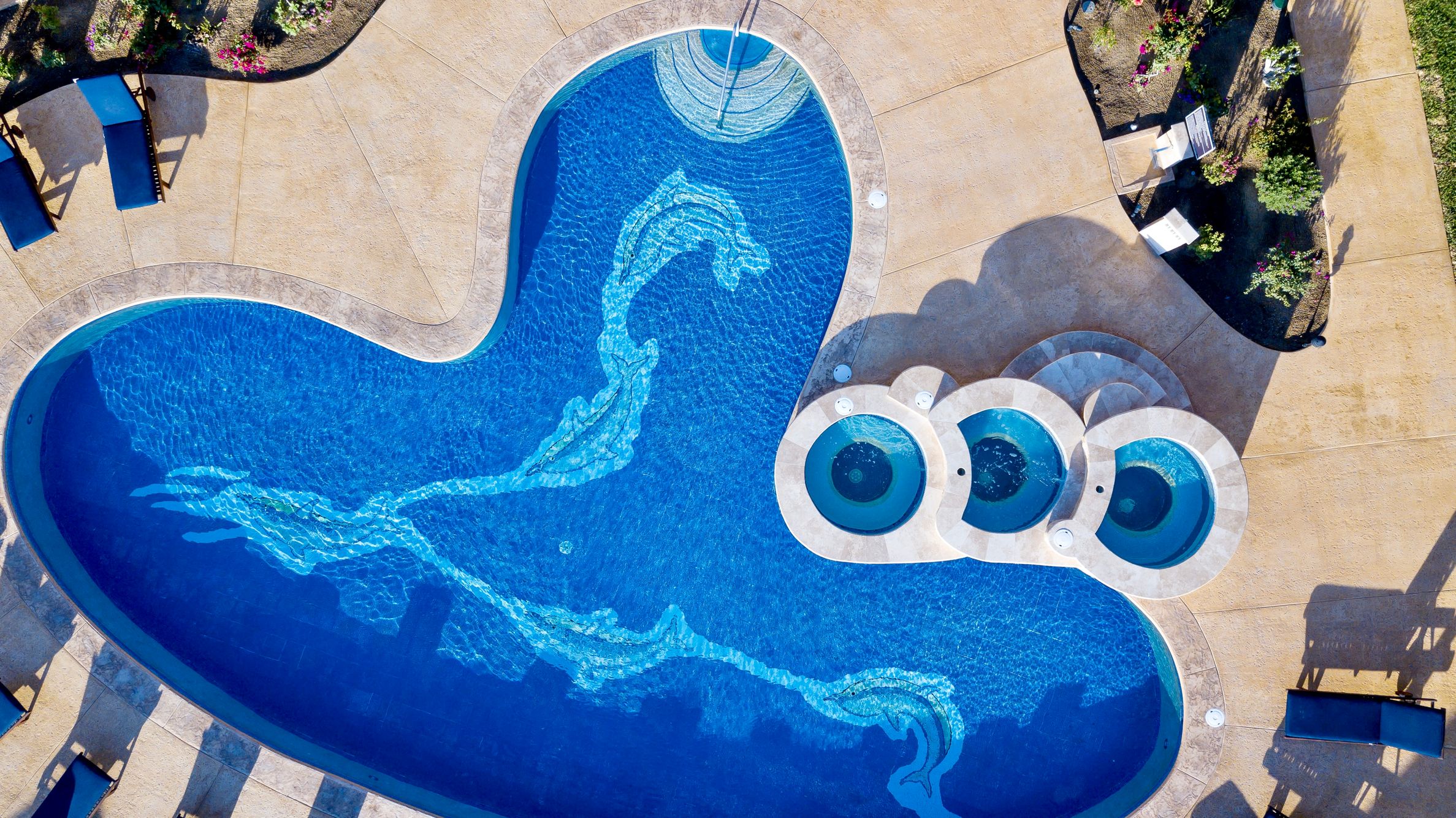 Amenities include: Free High Speed WiFi, Large Heated Swimming Pool, 3 Tiered Jacuzzis, Gym, Rooftop Tennis Court, Large Private Balcony, Grill, Air Conditioning, Free Parking, In-Unit Washer and Dryer and 24/7 Security.
Situated on the world famous Zipper's & La Roca surf break in Costa Azul this 3 bed 2 bath condo is newly painted and refurnished with all the comforts and amenities of home. New appliances, charcoal bbq grill, WiFi, 2 TVs with Amazon Firesticks, and 1 TV with a DVD player. The ground floor end unit location with a large patio and outdoor dining area offers a lovely view of the pool and 3 hot tubs as well a magnificent ocean view. Steps away from beach access and 3 world class surf breaks. The benefit of the end unit means no foot traffic or activity making this unit very private!
The condo is located 20 minutes from the Los Cabos airport (SJD), 10 minutes from the quaint and charming old town of San Jose del Cabo, and 25 minutes from downtown Cabo San Lucas.
150+ restaurants in nearby vicinity (including Zippers right next door, District Eat + Drink, and La Marea across the highway). We also have a large grocery store (La Comer) 5 minutes away, Costco 20 minutes away, and Walmart 5 minutes away. Several public beaches within 10 miles, each beautiful and unique in their own right. Several public golf courses are also easily accessible.
The property is protected by gate entrance only and 24 hour security. Property manager lives nearby and is readily available to assist.
Please note that due to Covid protocol, only six people are allowed in the condo at all times.
Other HOA rules to note: No kids under 13 allowed in the jacuzzis, pool hours 7am-10pm, no hanging anything from railings.
Construction season is Aug 1-Oct 15; please note there will be construction noise between 9am-5pm.
WE ARE HERE TO SUPPORT
It can be stressful planning the perfect vacation - book your accommodations and experiences with us, and know that you are in the best of hands! Our team is committed to creating 5-star experiences for all of our guests and we would love for you to join us on your next vacation! Our intention is for our guests to have the peace of mind knowing that they have a team of people on their side who authentically care about everyone's safety and experience. This leads to a friendship, with both owner and guest, that is based on Let's Do Mexico's core values:
CONNECTION, INTEGRITY, EXPERIENCE, & TRANSPARENCY.
Pool Rules
Pool hours 7am-10pm.
No children under 13 allowed in the jacuzzi.
No children under 13 allowed in pool area without adult supervision.
Babies under 2 must wear swimming diapers.
Guests must rinse off before entering.
No running or diving.
No beach toys/boards in the pool.
Do not remove lounges from pool area.

5-Star Reviews
"AMAZING! View is heavenly! Clean mellow place to stay. Managed well , easy to deal with any issues. Ricky so nice can help you with anything. No better place to stay if you want a kitchen. Definitely will return - best hammock ever!!!"
Due to the uncertainty of Covid, we HIGHLY recommend purchasing travel insurance.
The average cost for a week trip is less than $20.
Renting a car? We recommend Cactus Rent-a-Car
Use code "LETSDOMEXICO" for 10% off!
Save on Airbnb and Vrbo Fees!