Mexico Real Estate
San José del Cabo - Cabo San Lucas - San Juanico - Los Cabos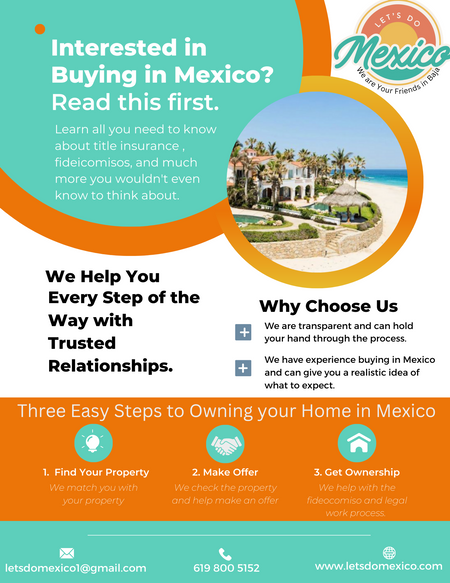 Fideicomiso Information
In Mexico, foreign individuals who are interested in owning real estate within the restricted zones (usually within 50 kilometers of the coastline or 100 kilometers of the international borders) can acquire property through a legal structure called a "fideicomiso" (also known as a Mexican bank trust). Here's some information about fideicomiso and potential issues that could arise:
Fideicomiso Overview: A fideicomiso is a trust agreement established between a foreign buyer (the beneficiary) and a Mexican bank (the trustee). The bank holds the legal title to the property on behalf of the beneficiary, who retains all ownership rights and controls the property.

Trust Duration: The fideicomiso has a maximum duration of 50 years, which can be renewed for an additional 50 years. During this period, the beneficiary has the right to use, enjoy, lease, improve, and even sell the property.

Acquisition Process: To establish a fideicomiso, you'll need to work with a Mexican notary public who will draft the trust agreement. The notary will submit the necessary documents to the Ministry of Foreign Affairs for approval, and once approved, the trust is recorded in the Public Registry of Property.

Potential Issues: While the fideicomiso is a widely used and legally recognized method for foreigners to own property in Mexico, there are a few potential issues to be aware of:

a. Trustee Selection: It's crucial to choose a reputable Mexican bank as the trustee. Ensure that the bank is trustworthy, financially stable, and experienced in handling fideicomisos.

b. Trustee Fees: The bank acting as the trustee charges an annual fee for its services. These fees can vary, so it's essential to understand the costs involved before entering into a fideicomiso agreement.

c. Trust Termination: If the beneficiary fails to pay the annual trustee fees or violates Mexican laws, the trust agreement can be terminated, potentially leading to the loss of property rights.

d. Trust Renewal: At the end of the initial 50-year period, the fideicomiso must be renewed to maintain property ownership. While renewals have generally been straightforward, it's essential to stay informed about any changes in Mexican legislation that could affect the process.

e. Trust Transfers: Selling a property held within a fideicomiso involves transferring the beneficial rights to a new buyer. It's crucial to follow the proper procedures and work with a knowledgeable legal professional to ensure a smooth transfer.
Remember, laws and regulations can change over time, so it's advisable to consult with a qualified Mexican attorney or real estate professional who can provide up-to-date information and guidance based on your specific circumstances.
Cowabunga For Sale - San Juanico, BCS, Mexico
Property for Sale in Scorpion Bay. Contact us for more info.
San Juanico (Scorpion Bay) Properties For Sale
Properties in Los Cabos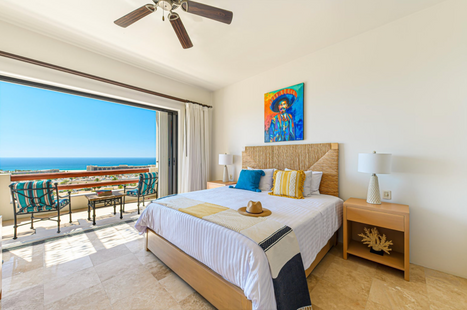 2 beds 3,228 SF
This penthouse unit offers stunning ocean and estuary views from both levels. Walking distance to San Jose del Cabo, the beach, and the hotel zone. This unit rents well and is fully equipped. Only 20 minutes to the SJD airport. Comes with underground parking, bodega (deeded separately), and two additional parking spots. Onsite restaurant, gym, wine room, tennis courts, 3 pools, putting green, and so much more.
more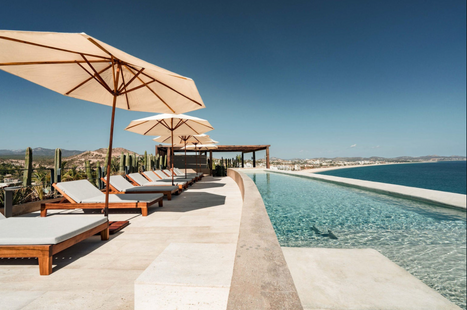 Live in seamless harmony with the Baja landscape. 13 Residences are located at the Costa Azul viewpoint featuring 220º views overlooking the entire bay of San José del Cabo.
The two-bedroom is a turn-key fully-furnished residence with a plunge pool and a terrace. 1,855.35 SF
And the three-bedroom is being sold un-furnished with an optional furniture package. It includes some appliances and features a plunge pool and a terrace....
more
San Juanico Surf