Fill out this form for Las Olas availability. Average response time is 1-2 hours, guaranteed response within 24 hours.
3 Bed - 2 Bath Beachfront Condominium at Las Olas, A Building in San José del Cabo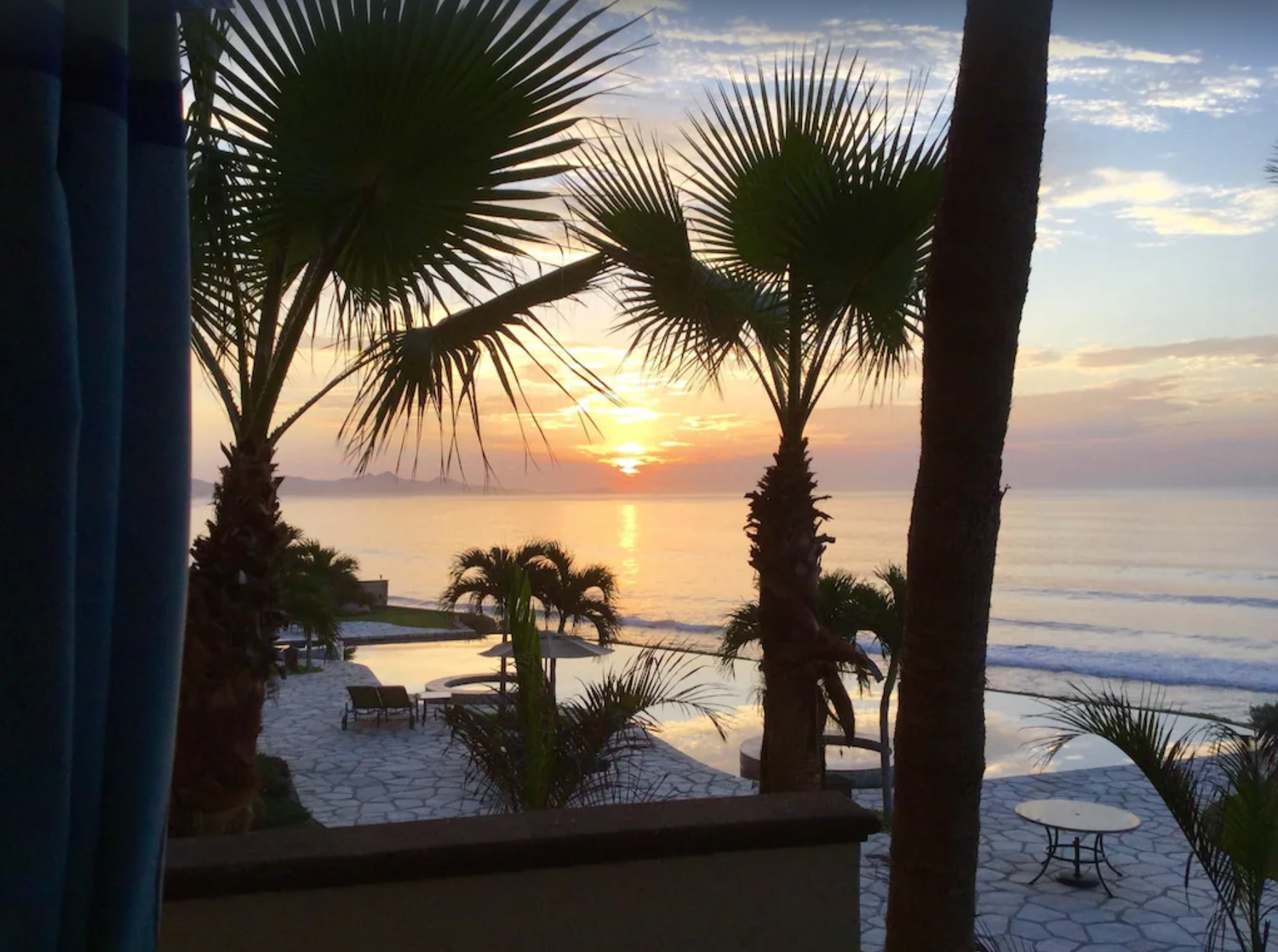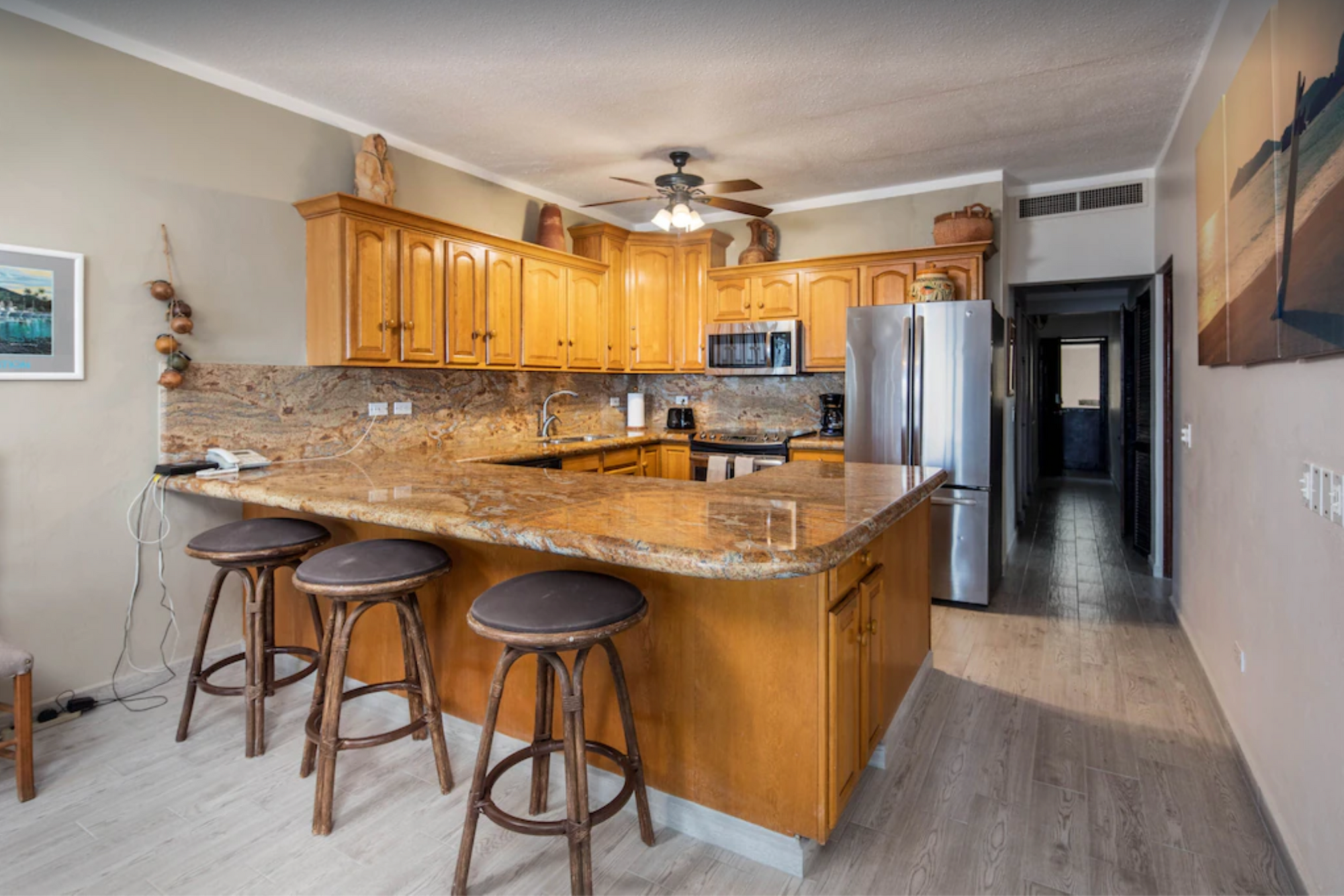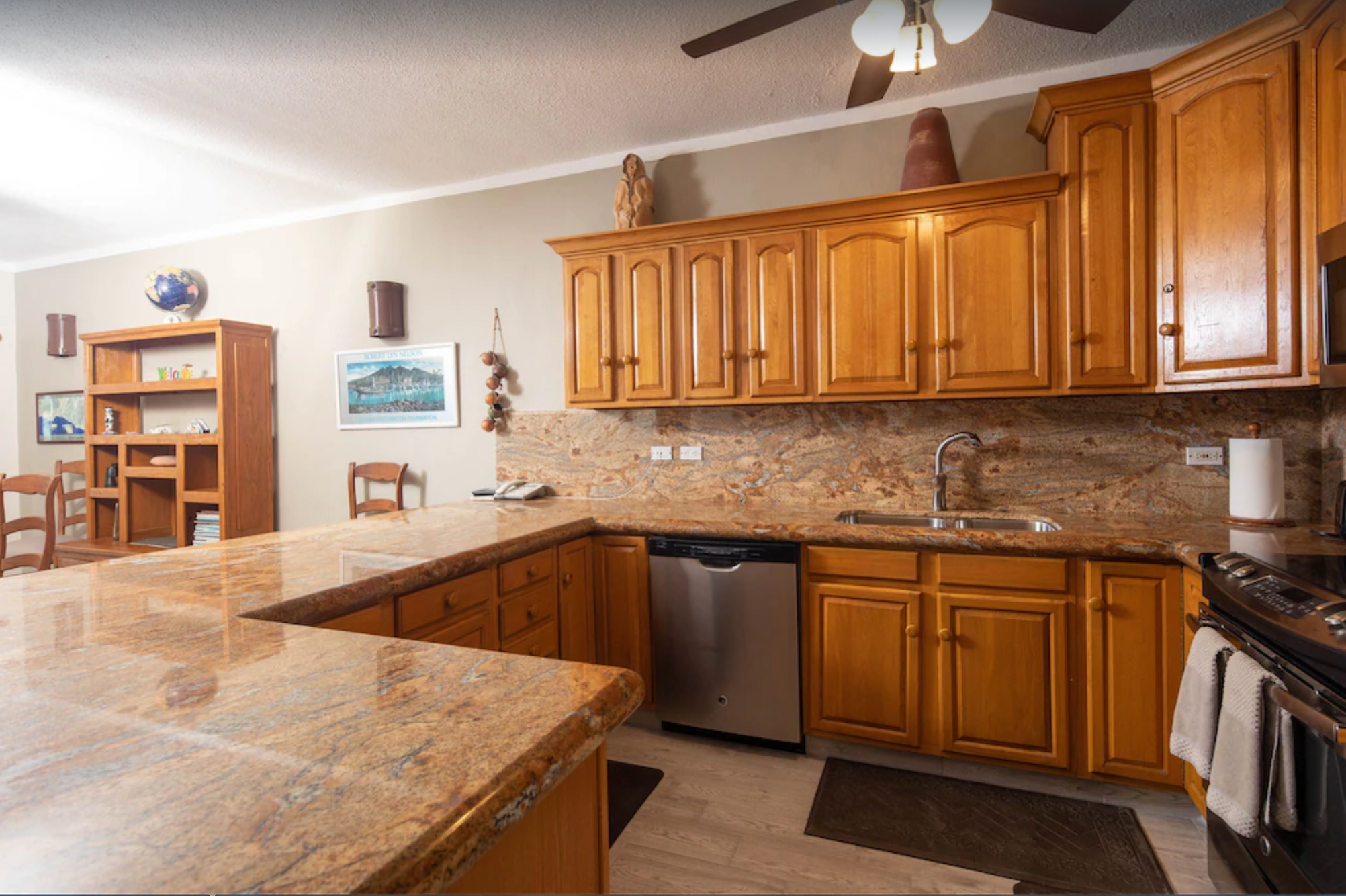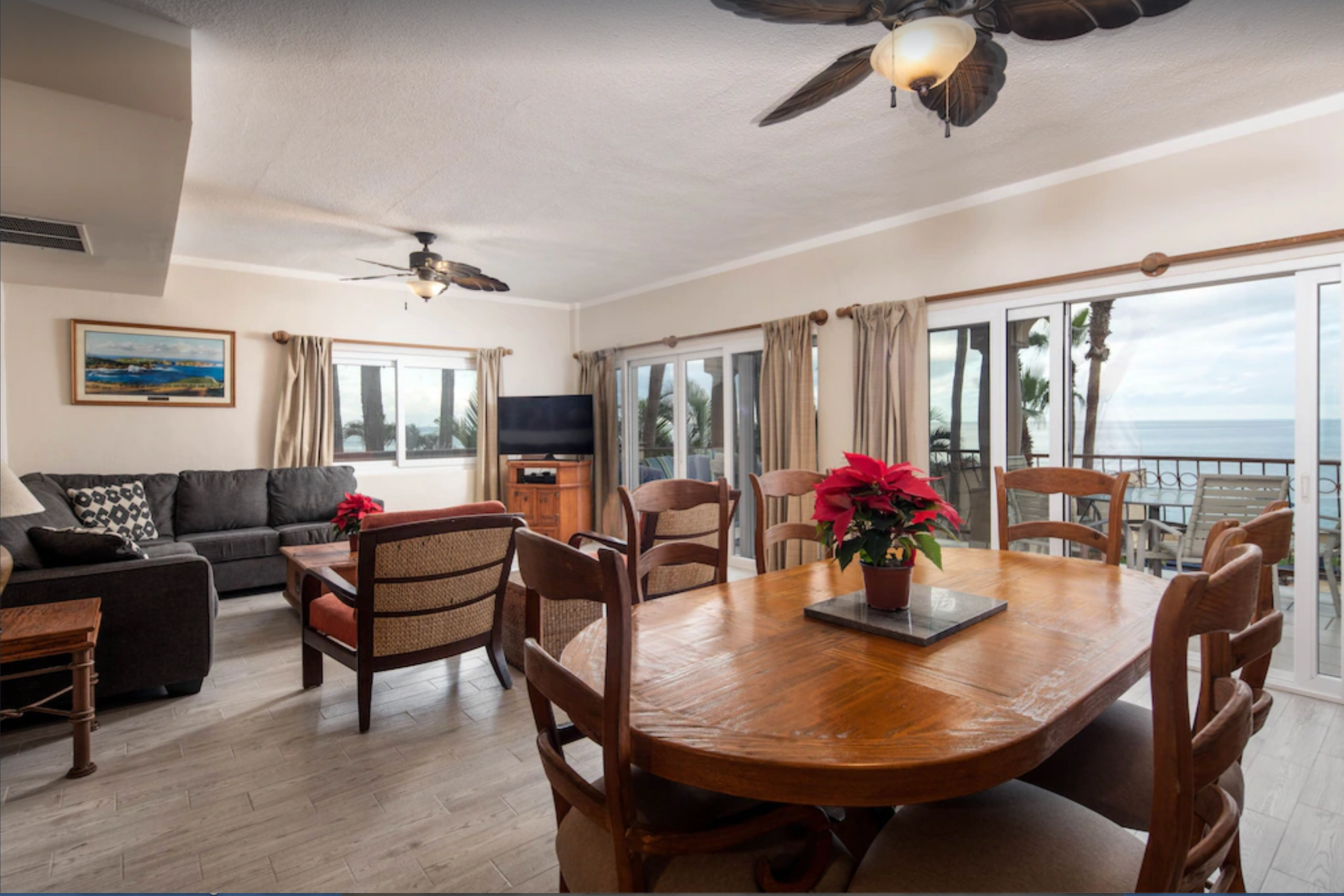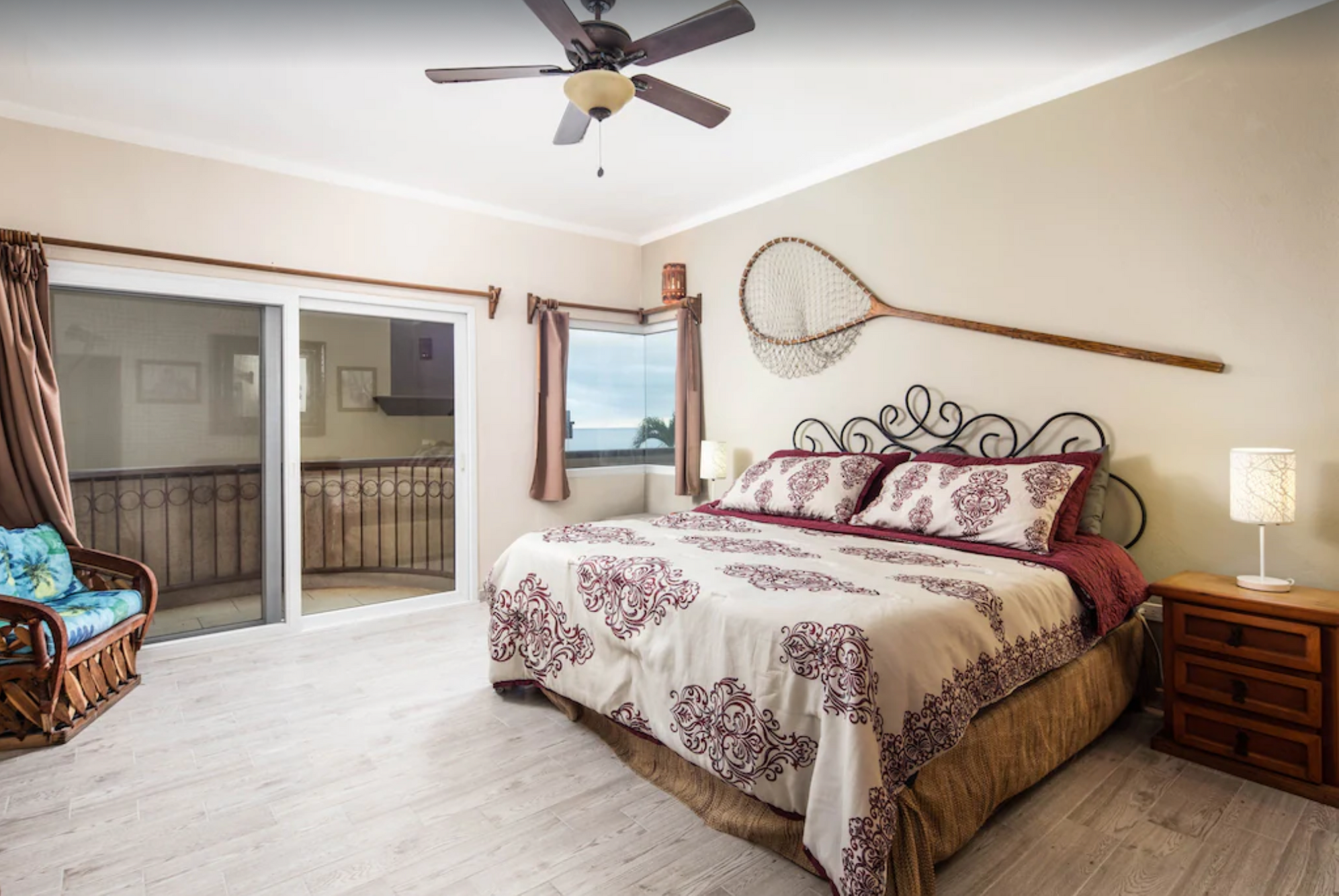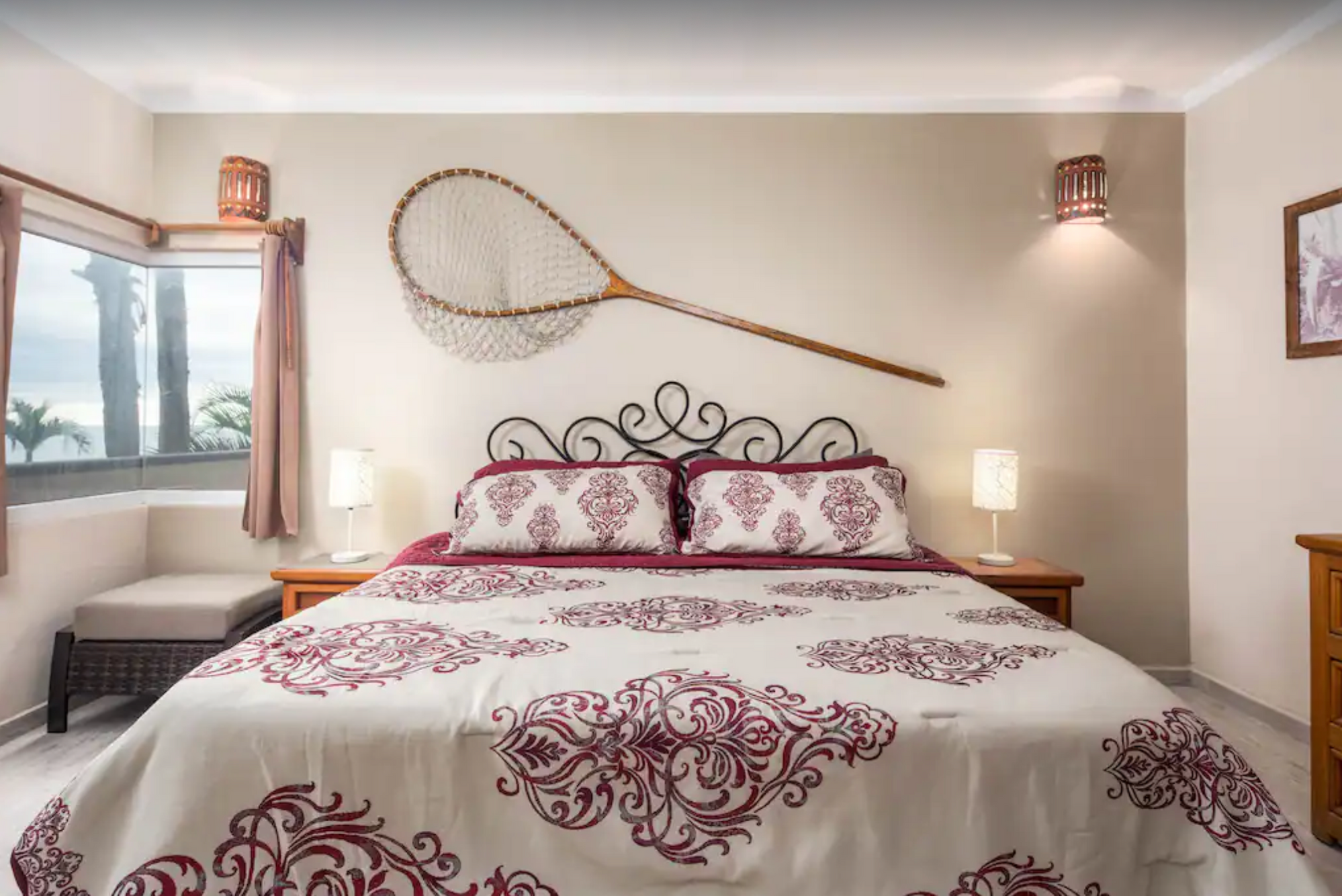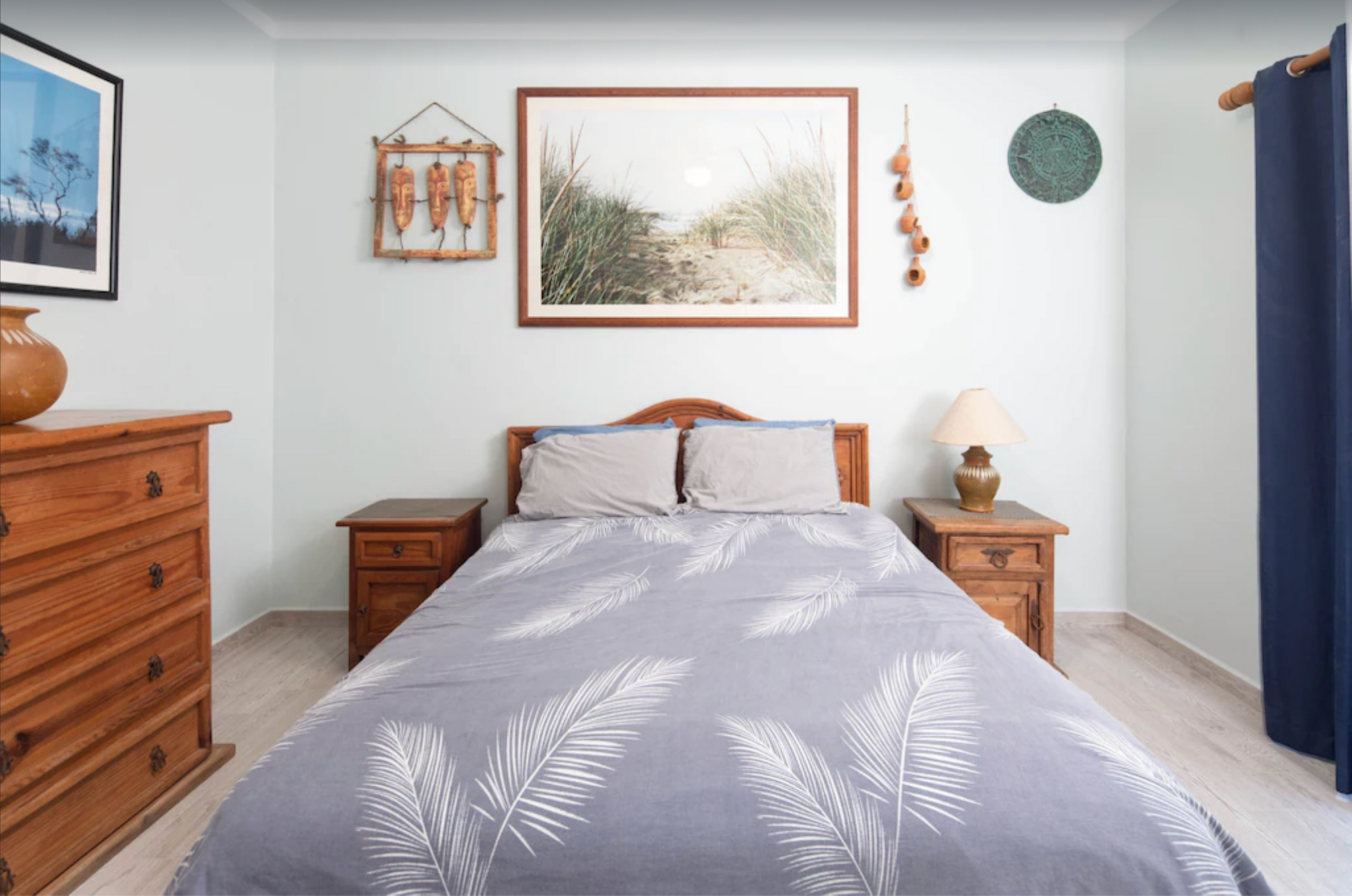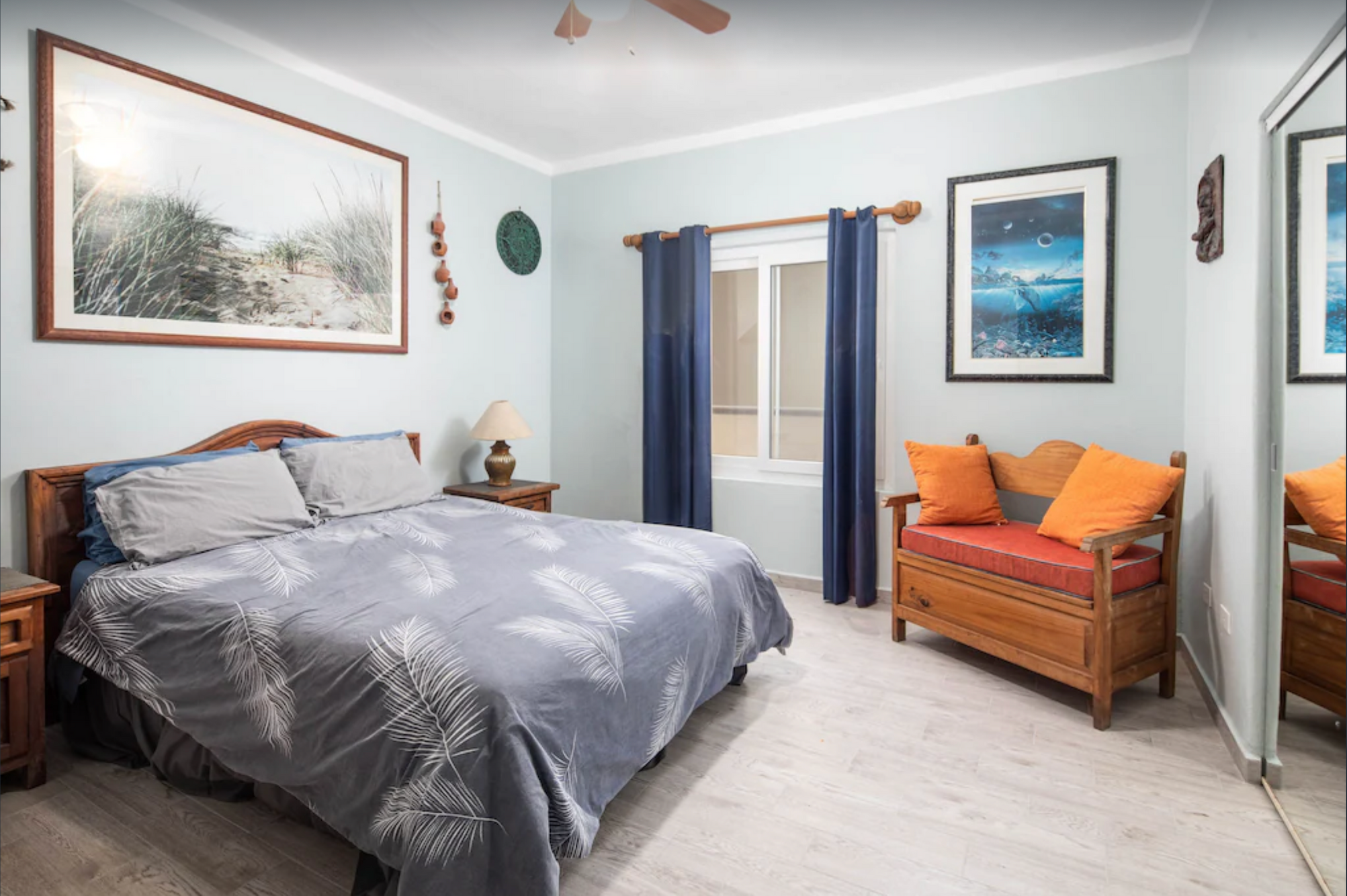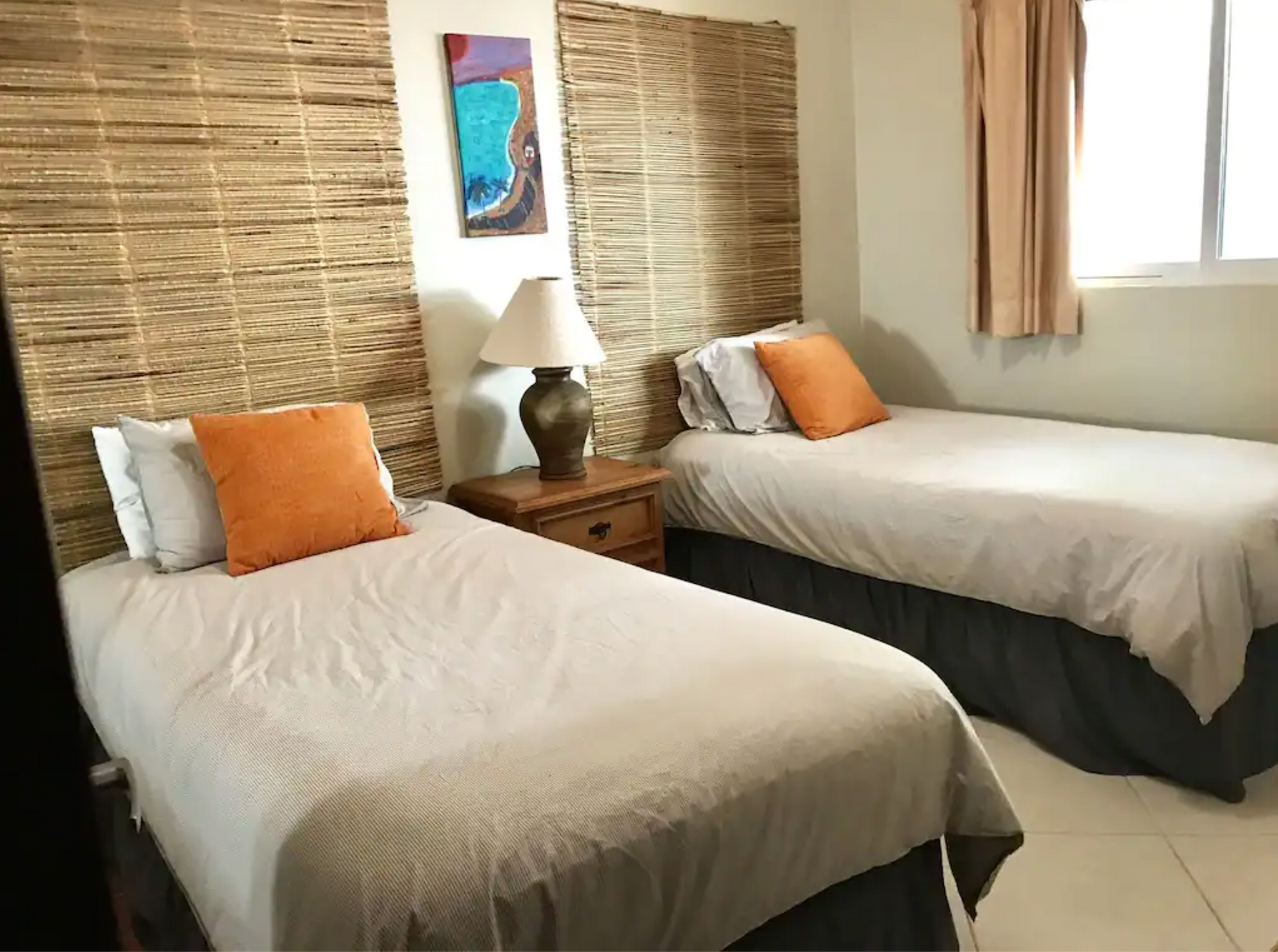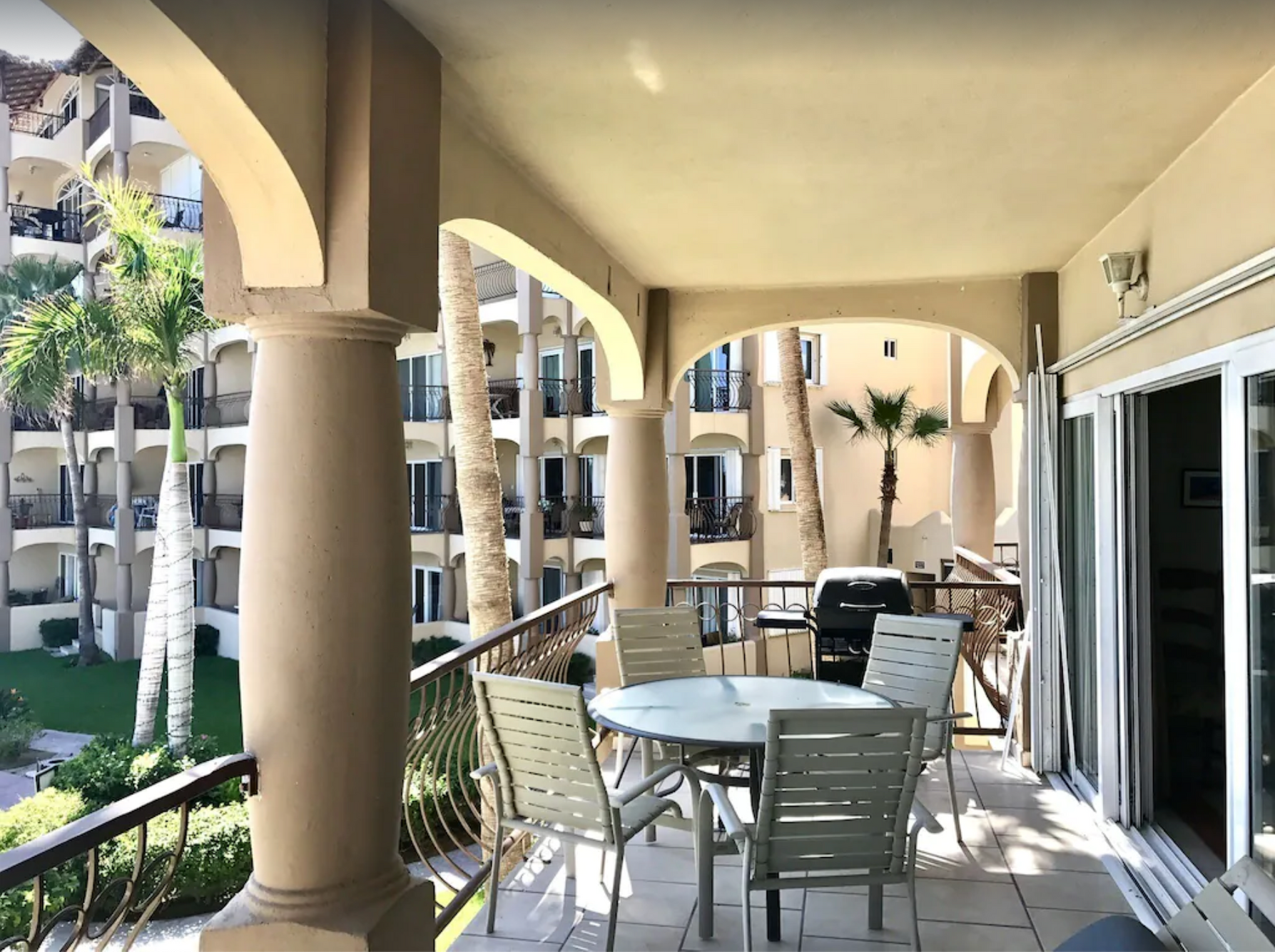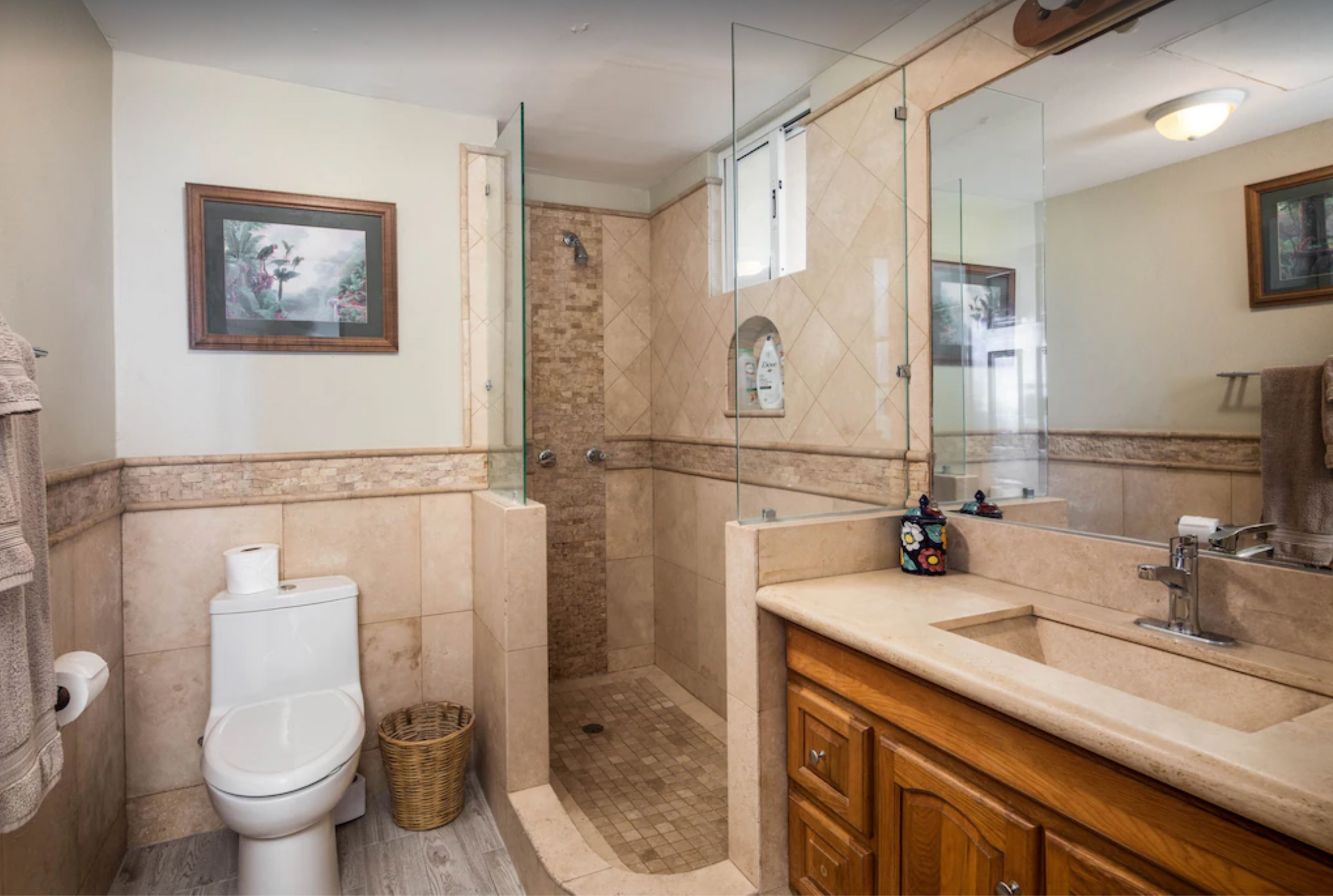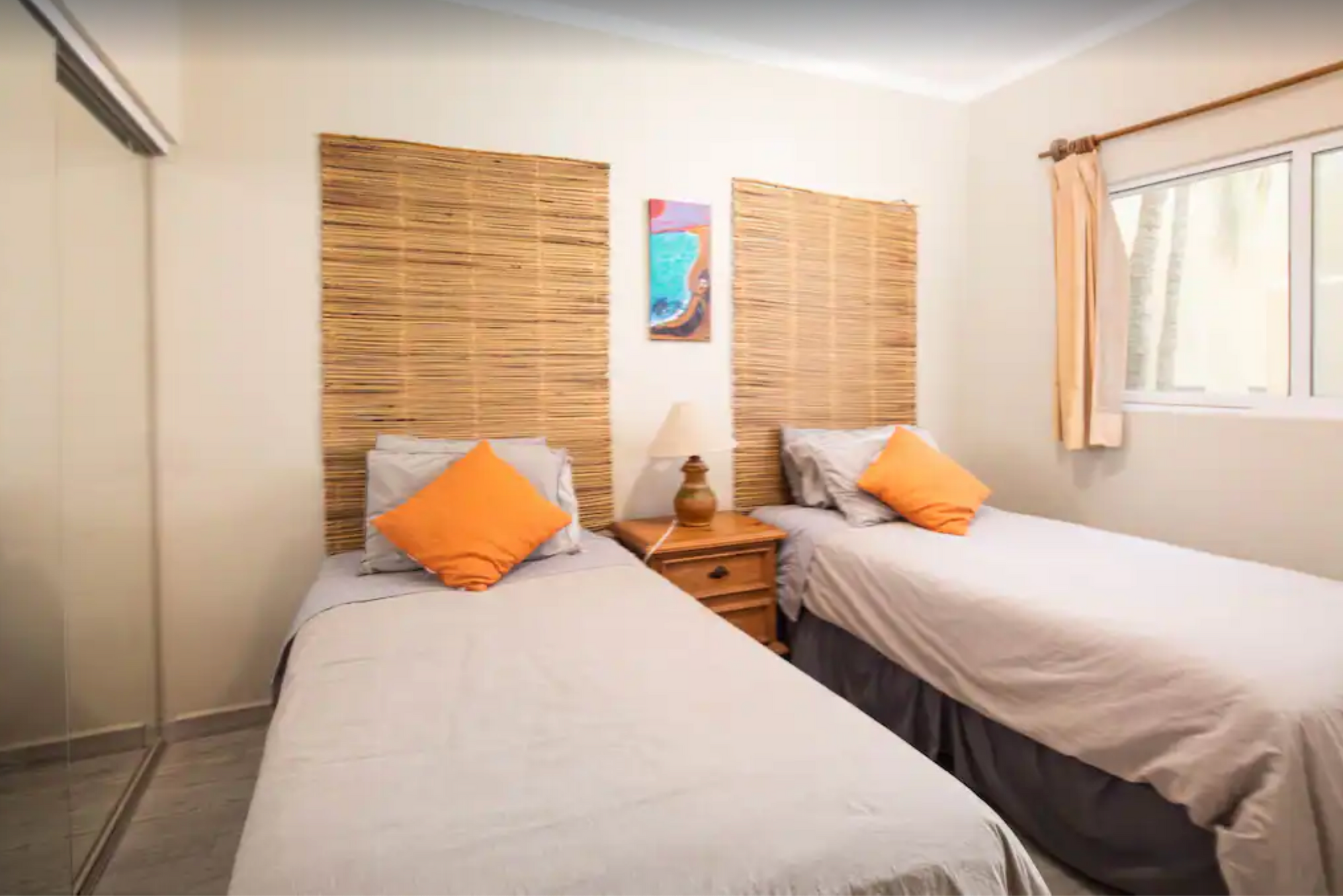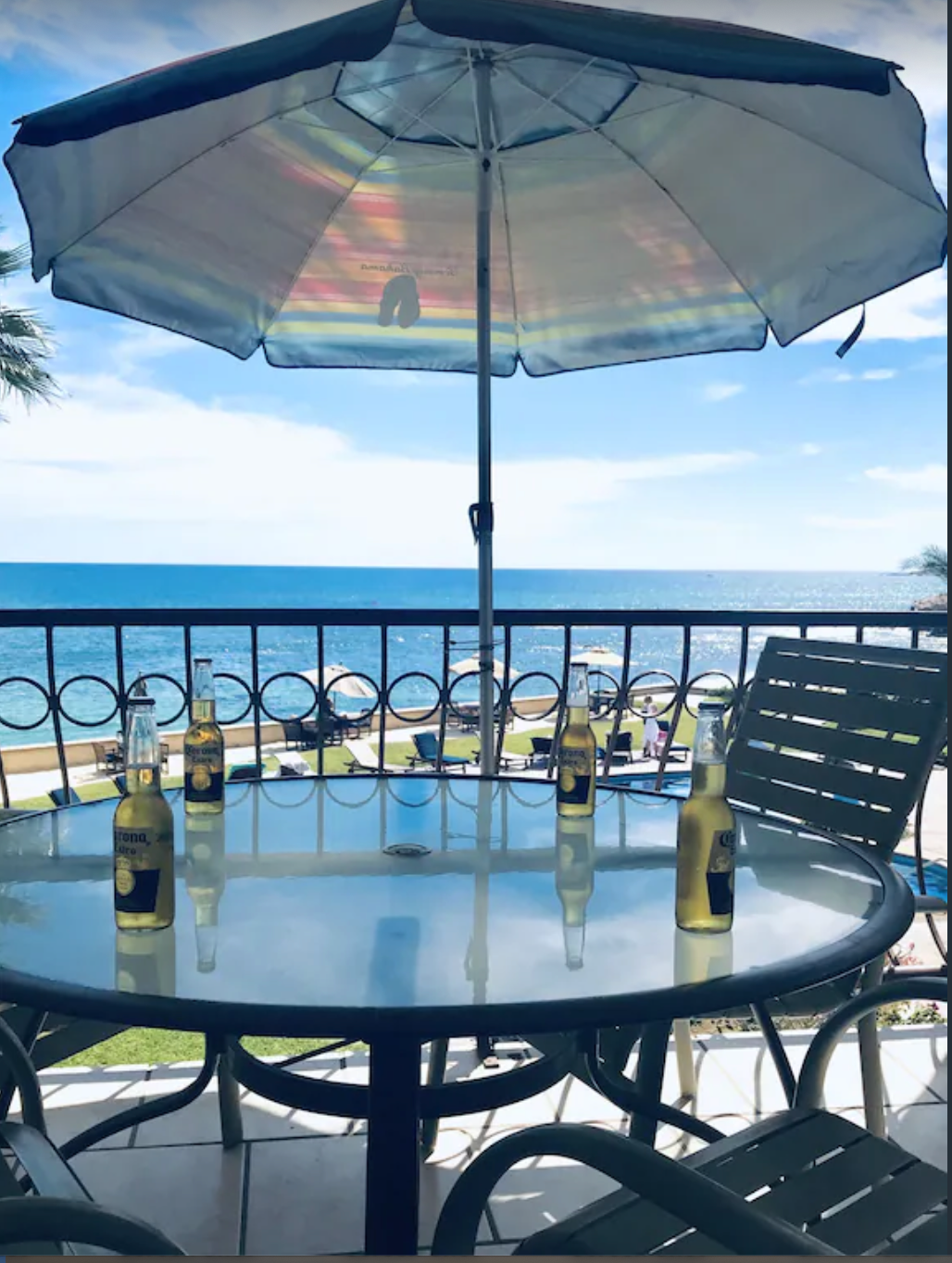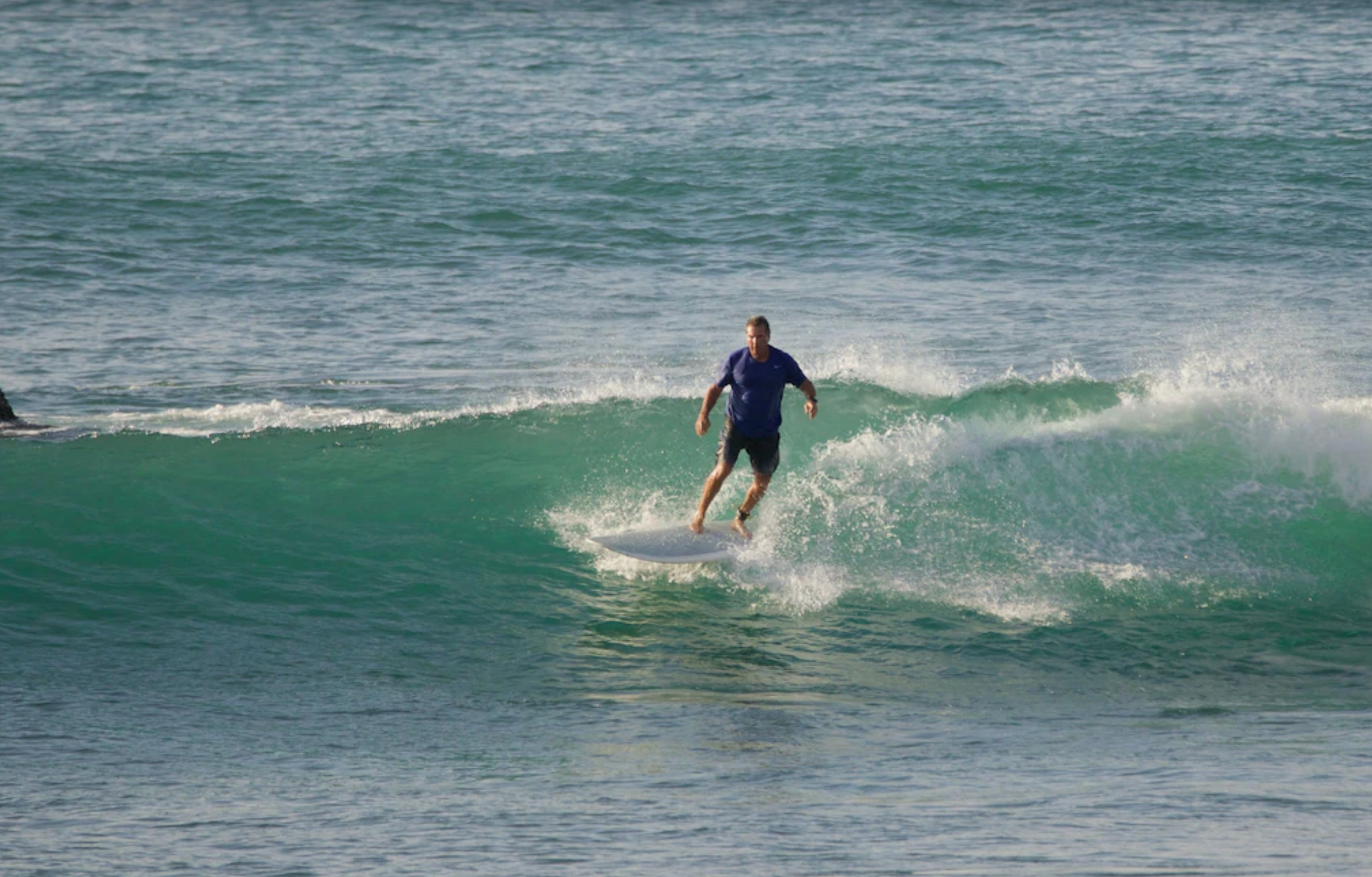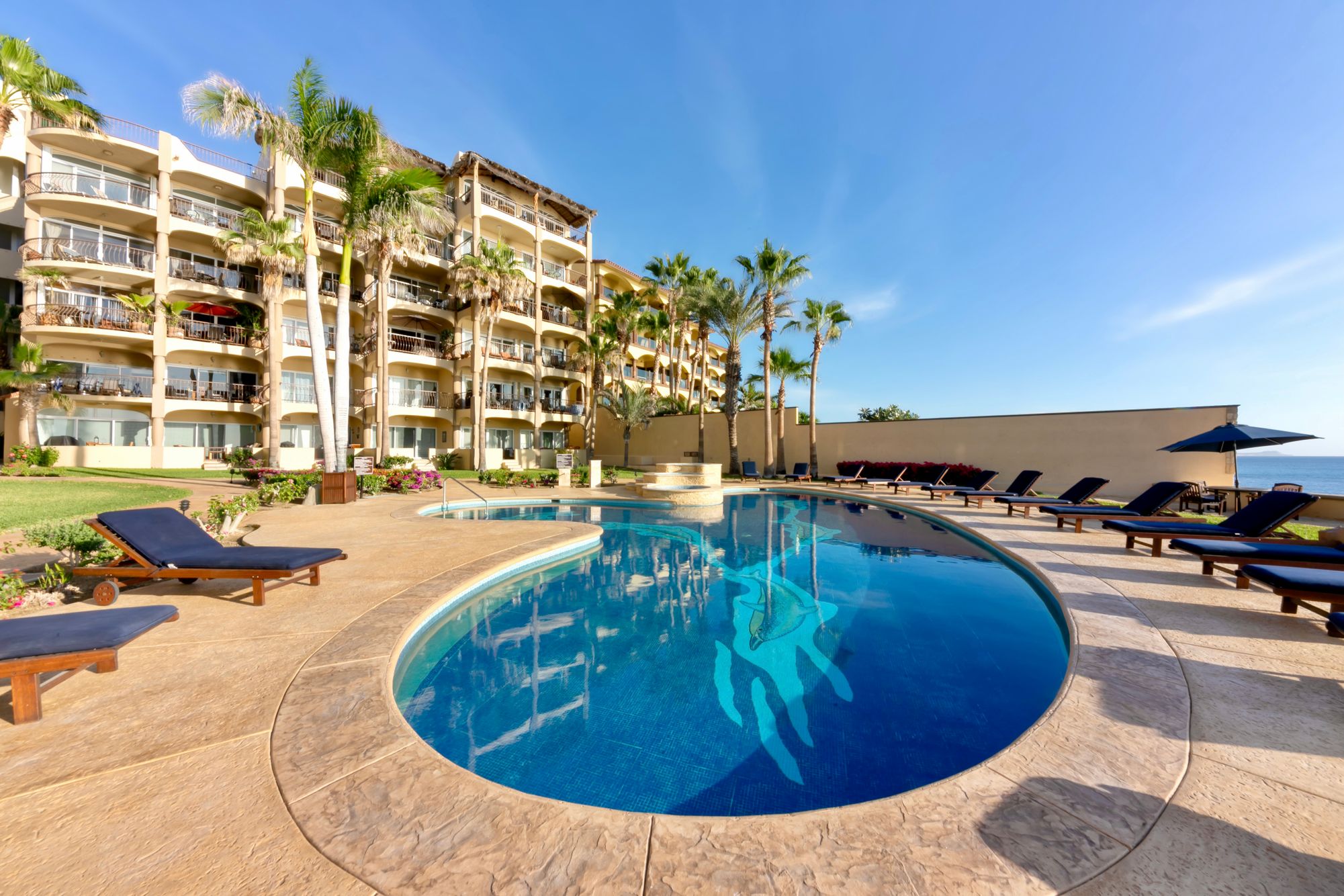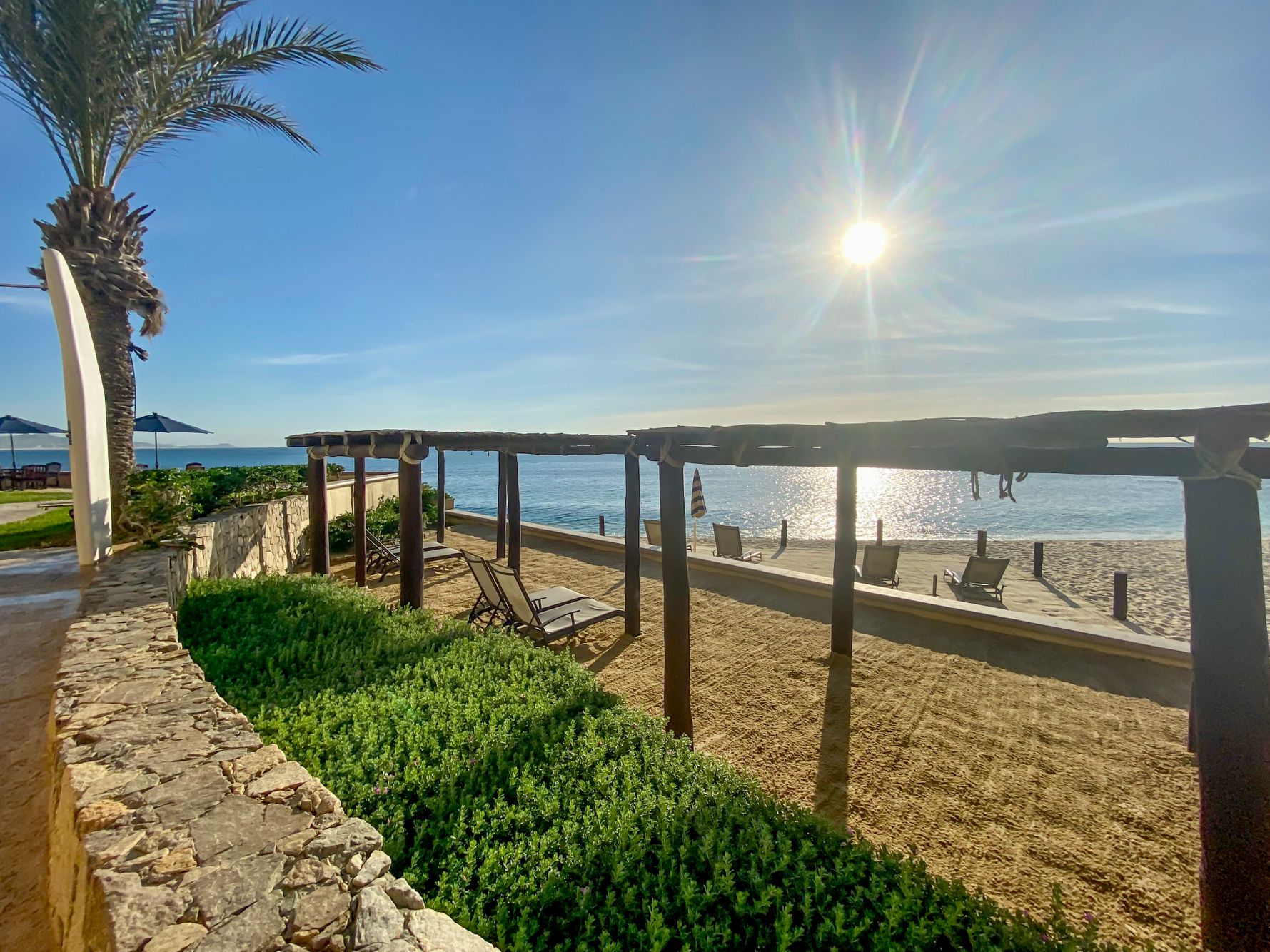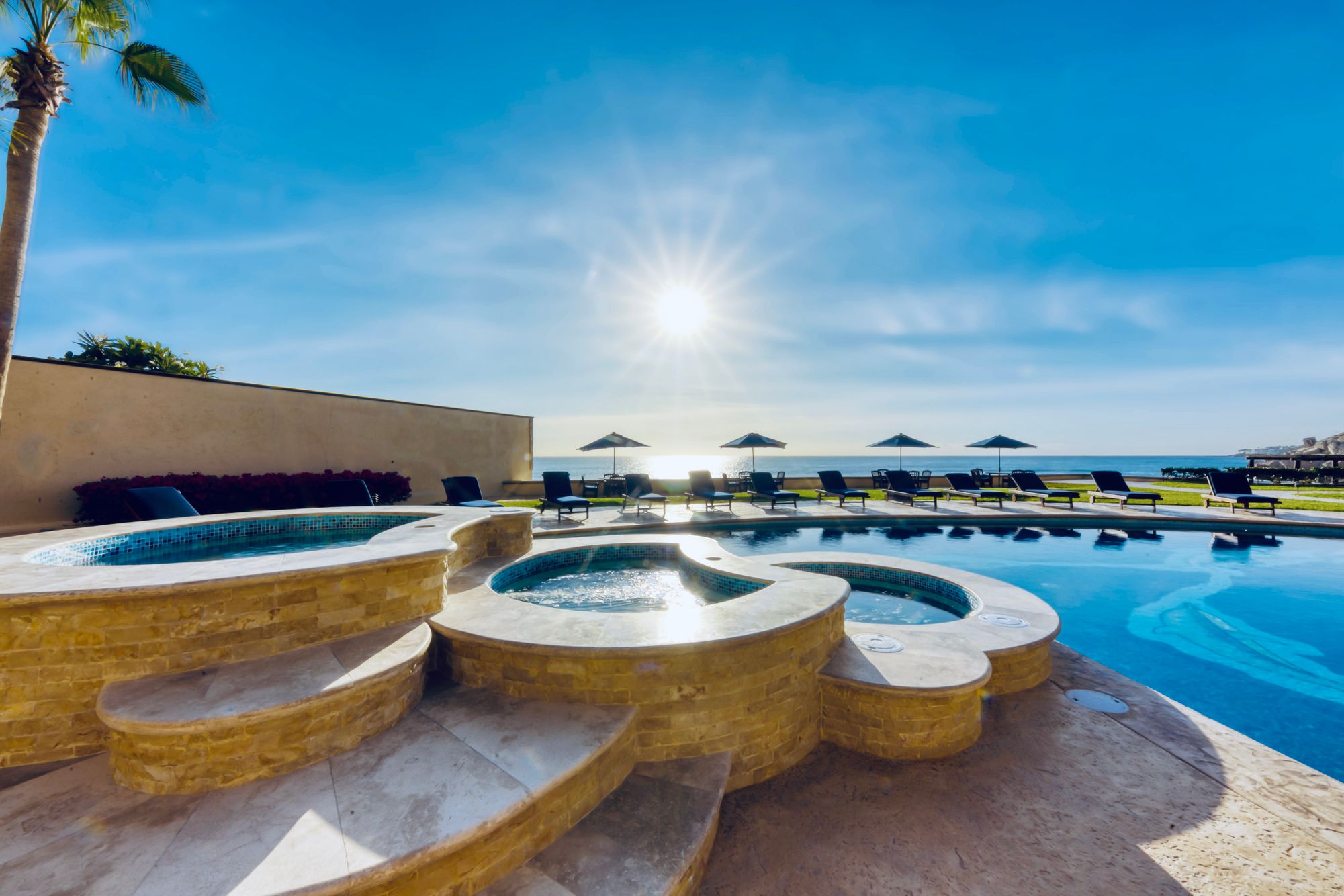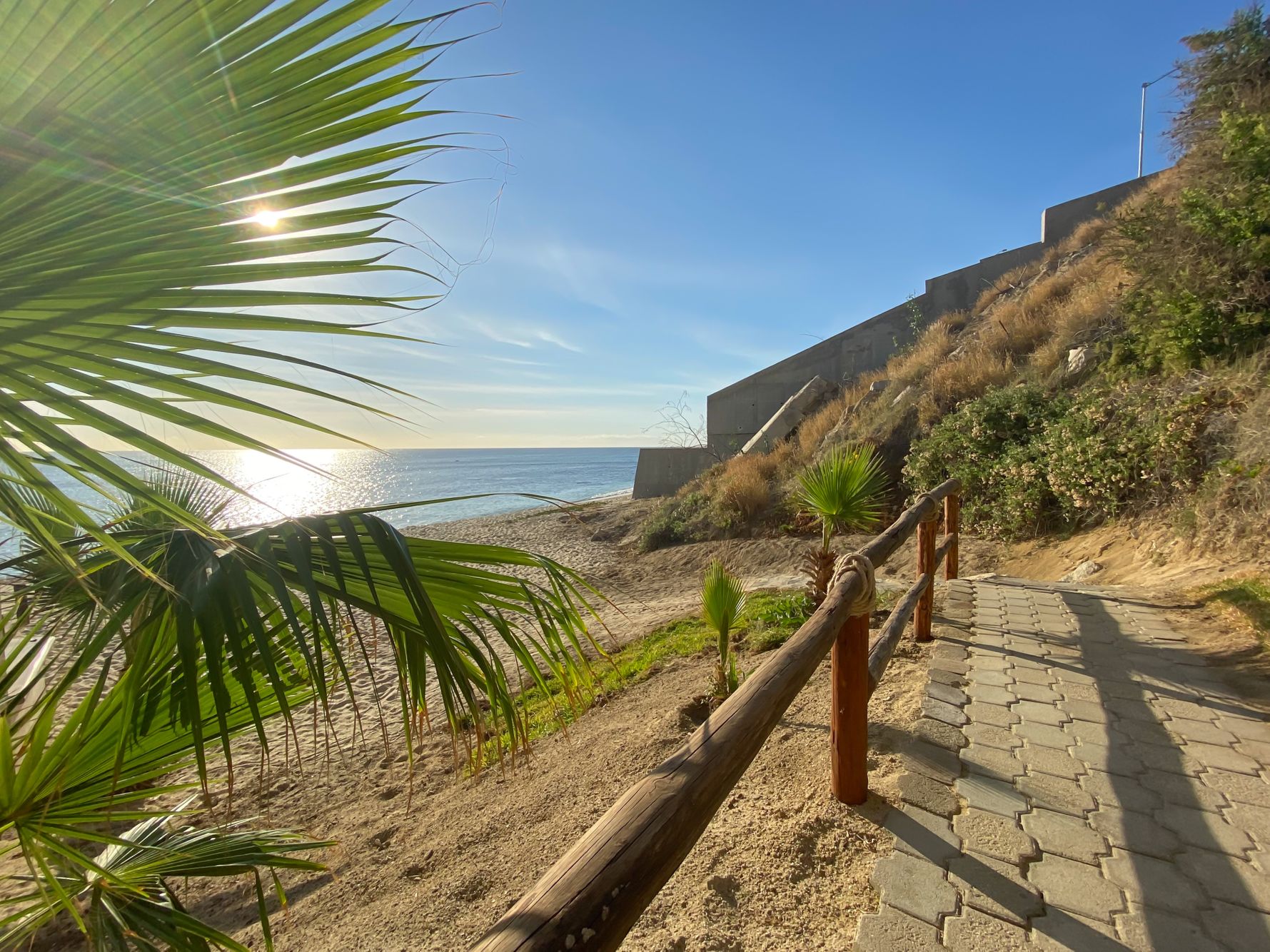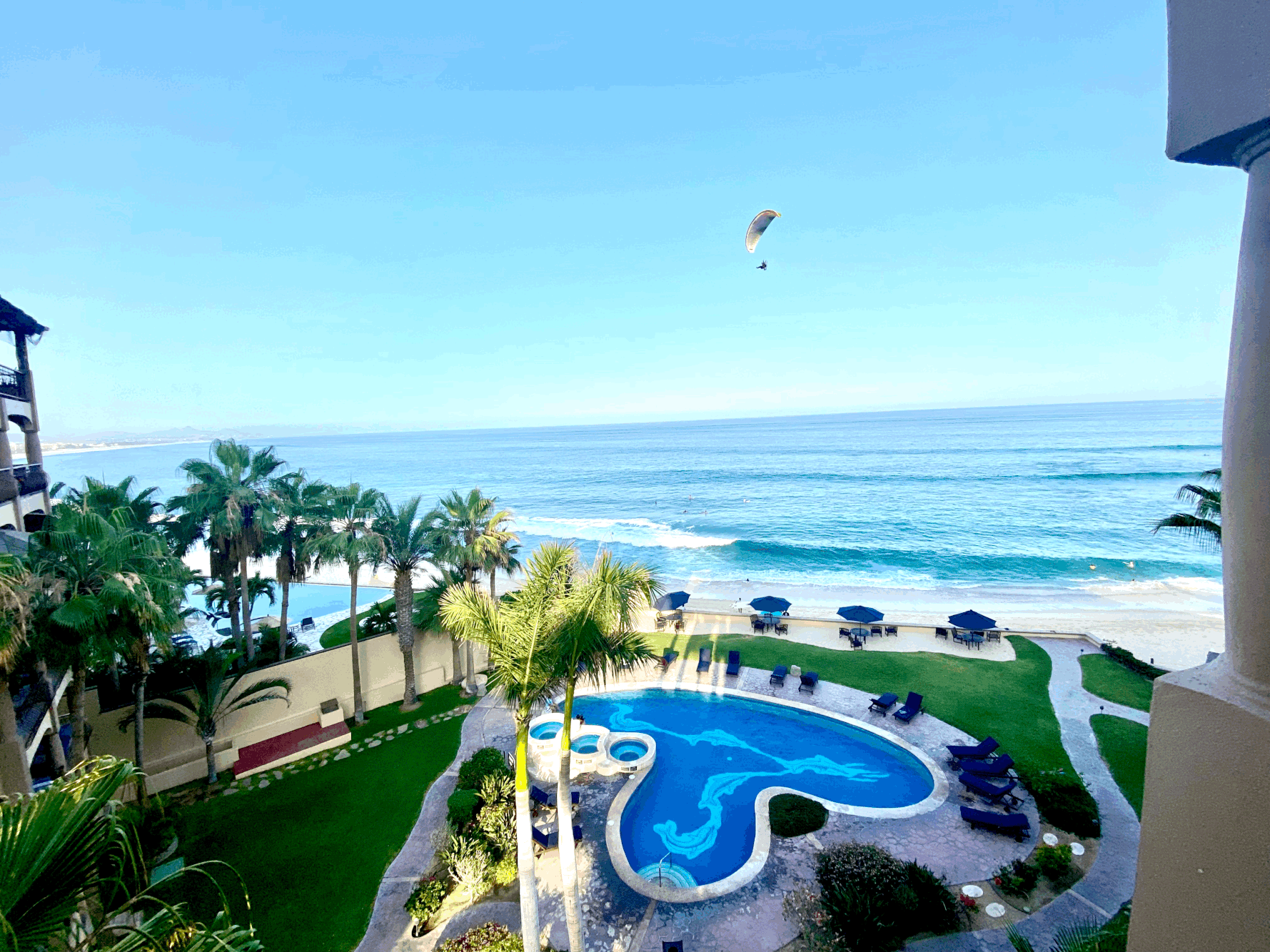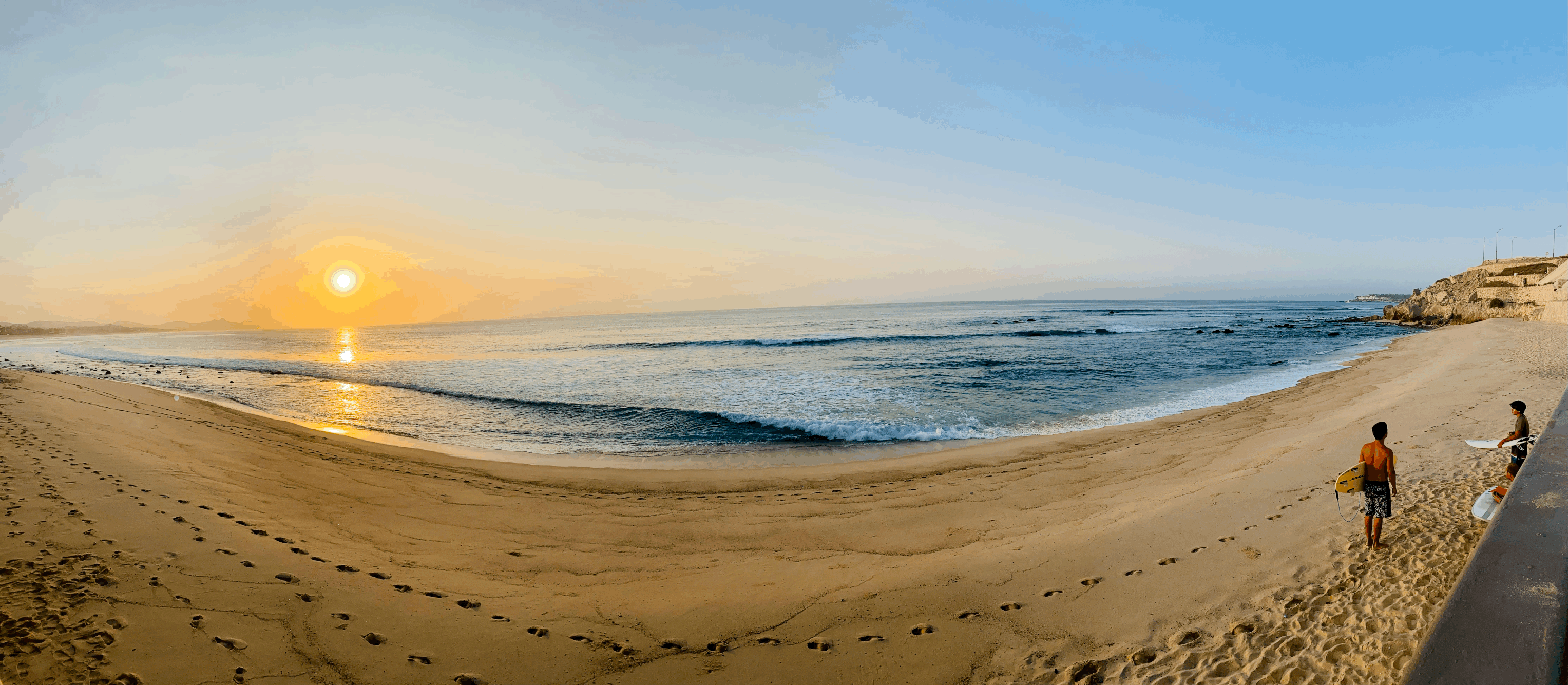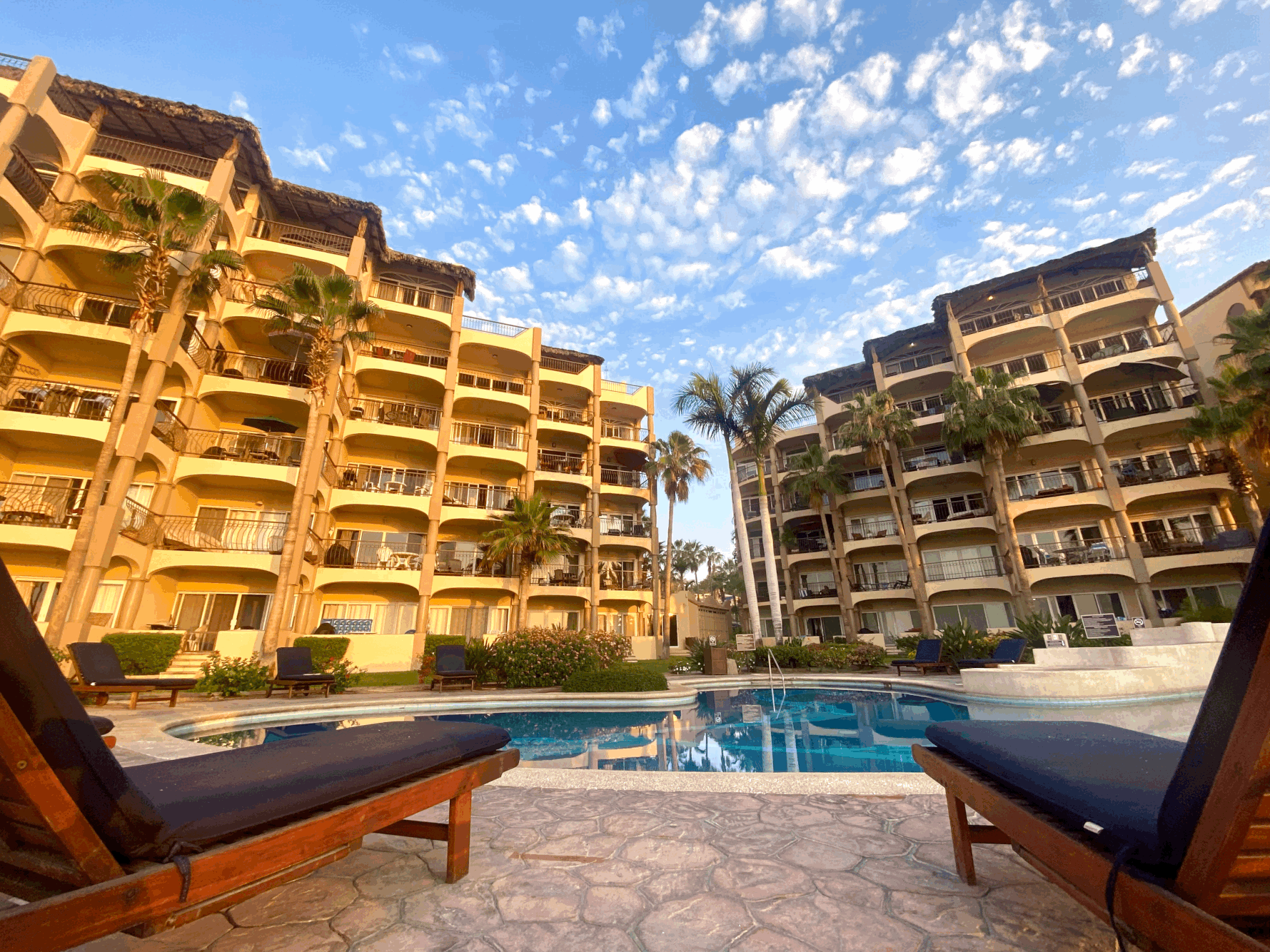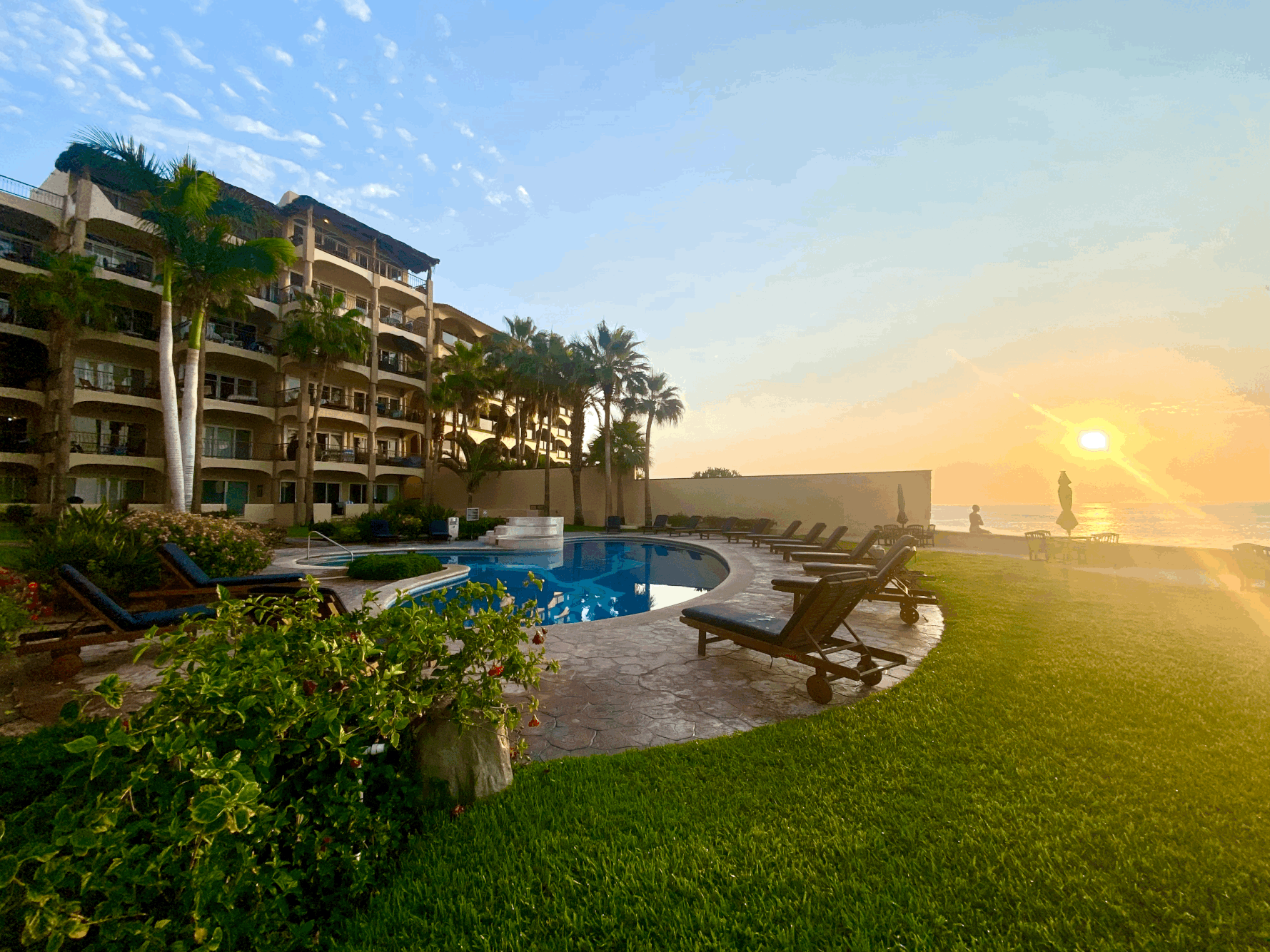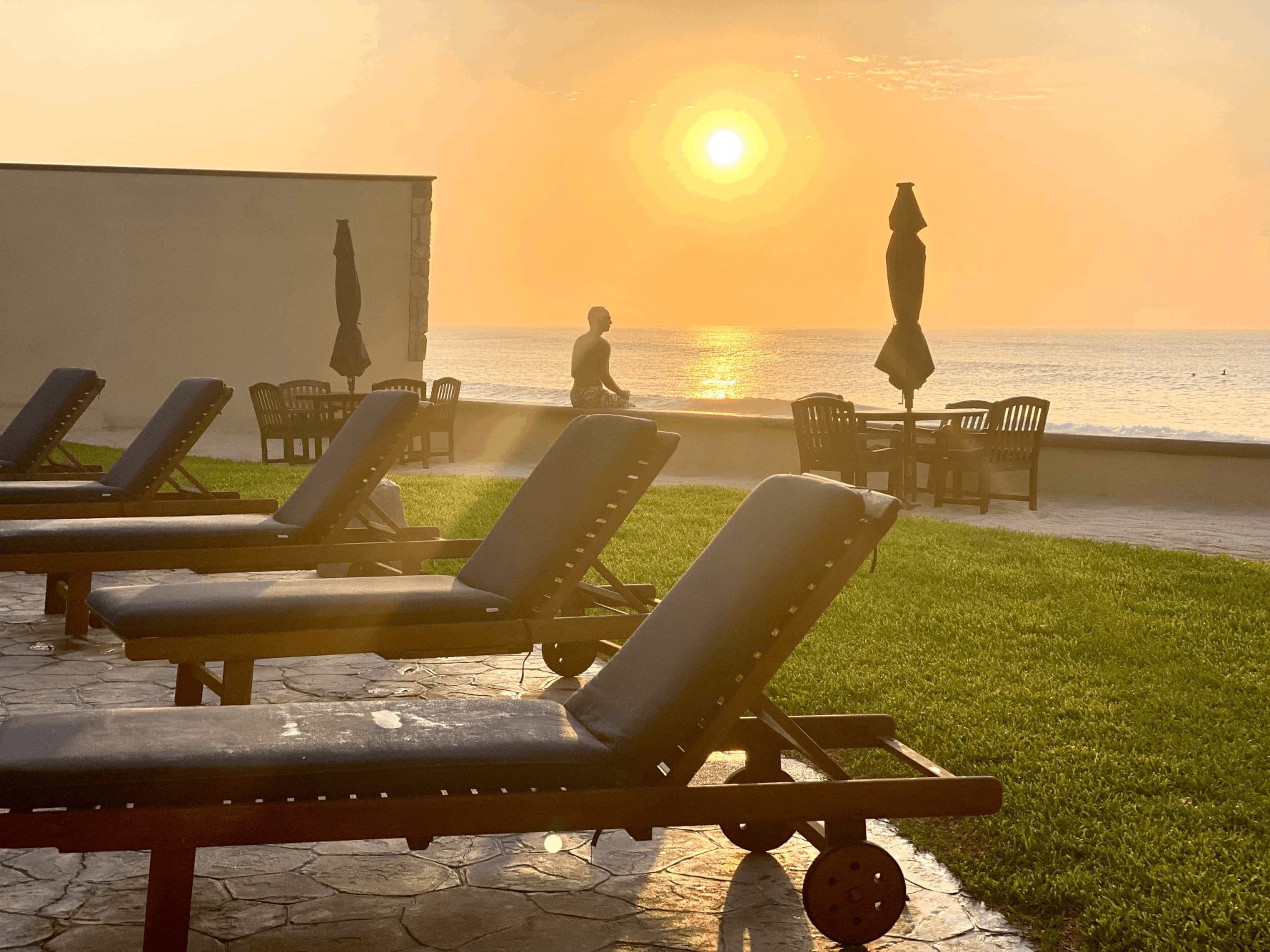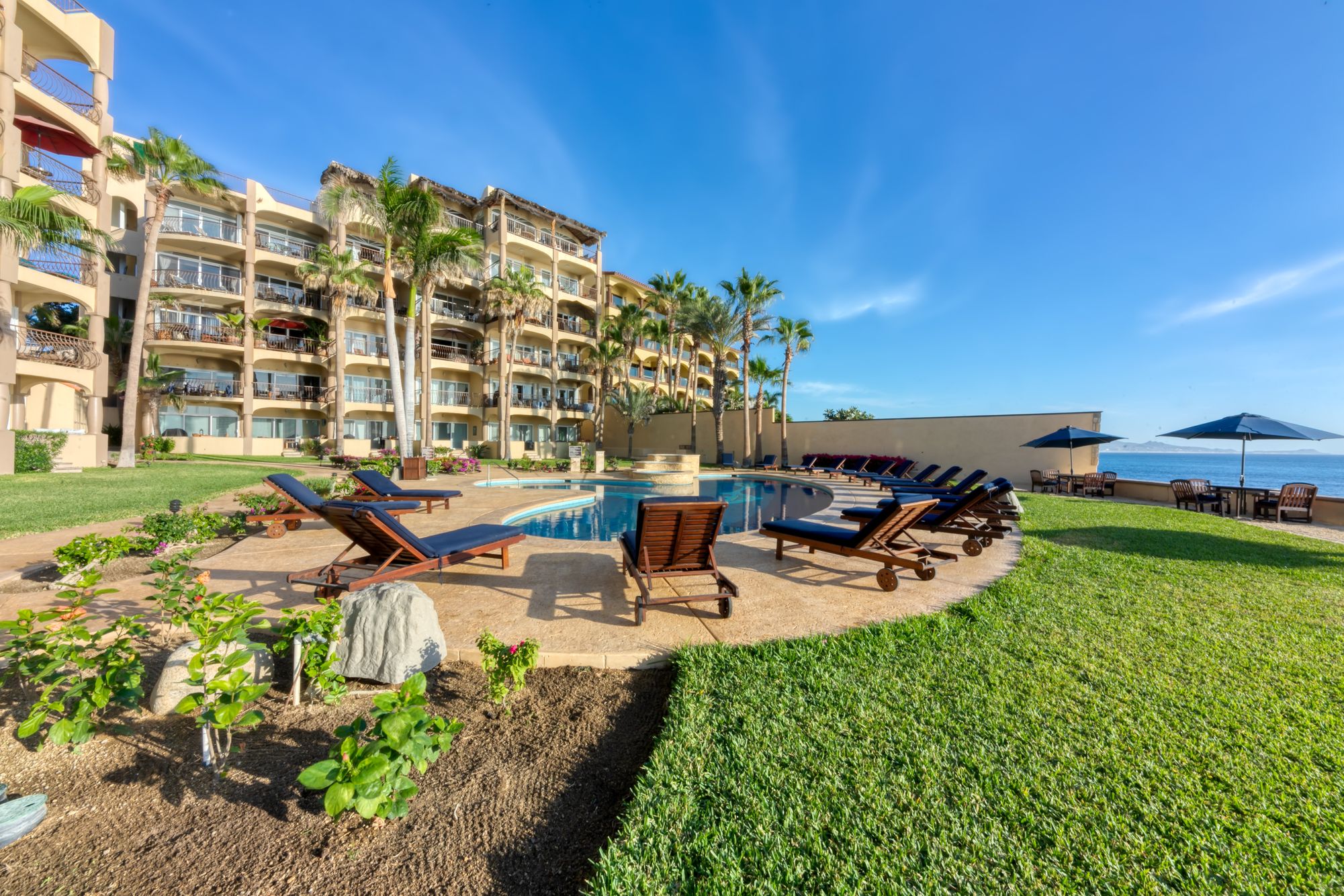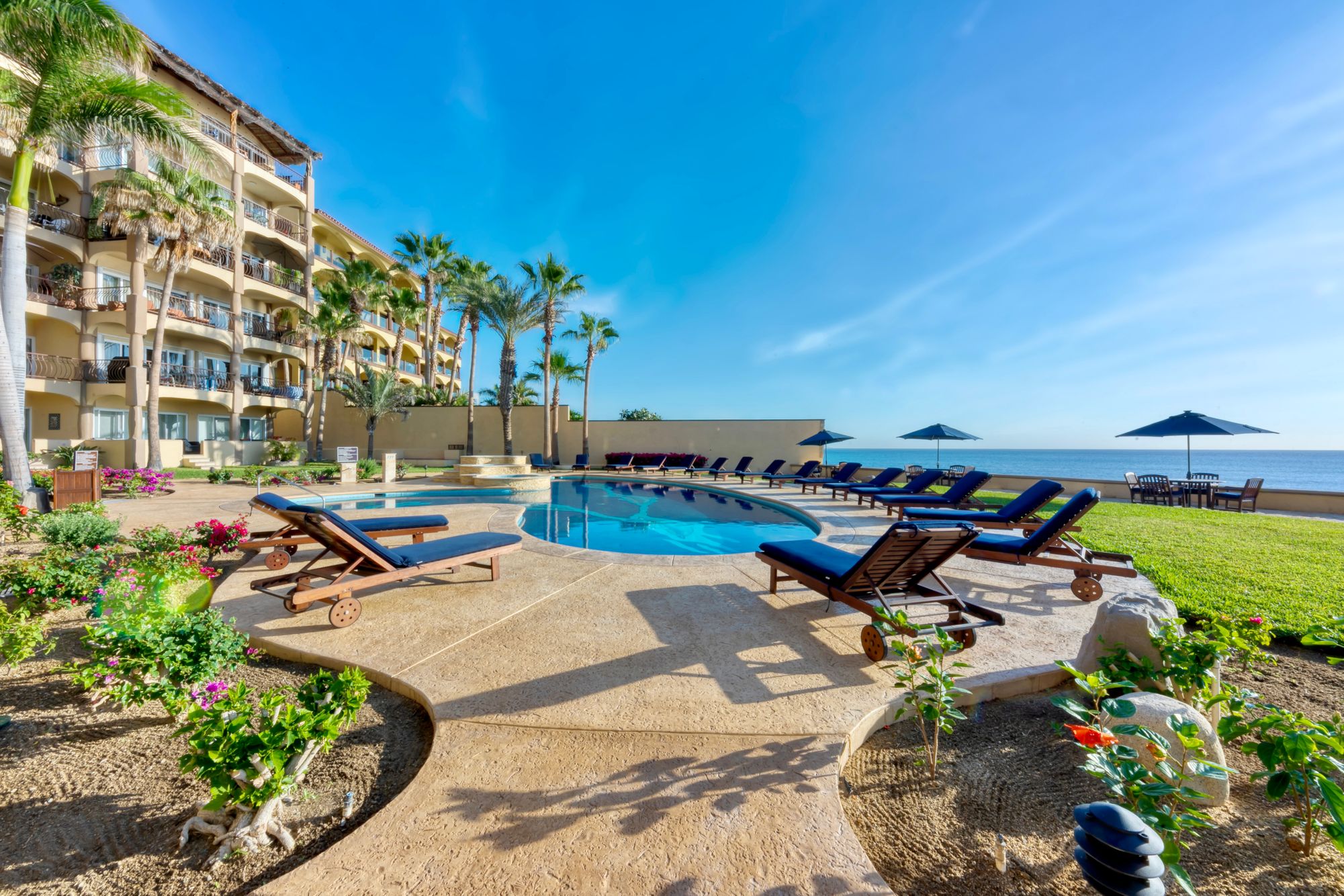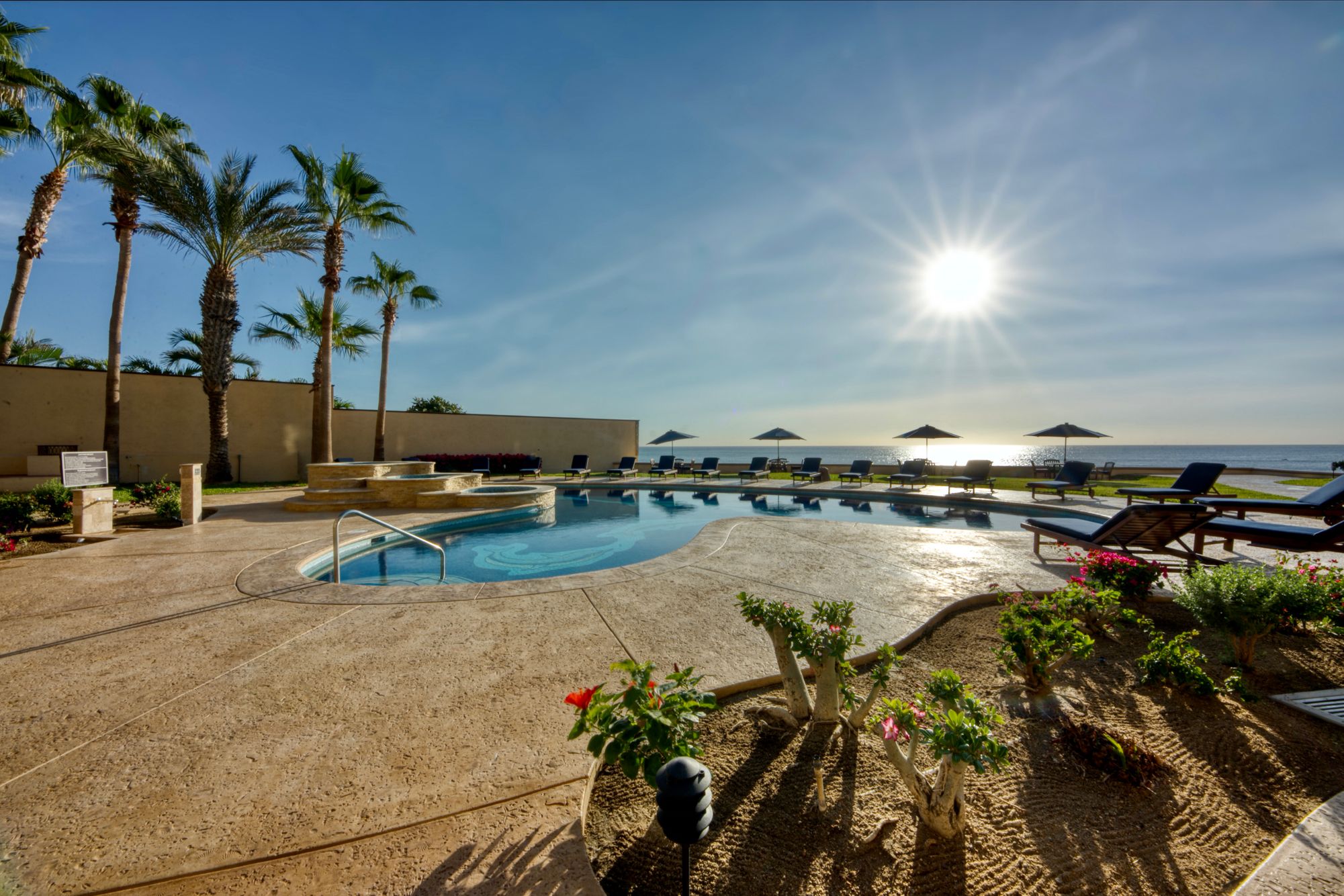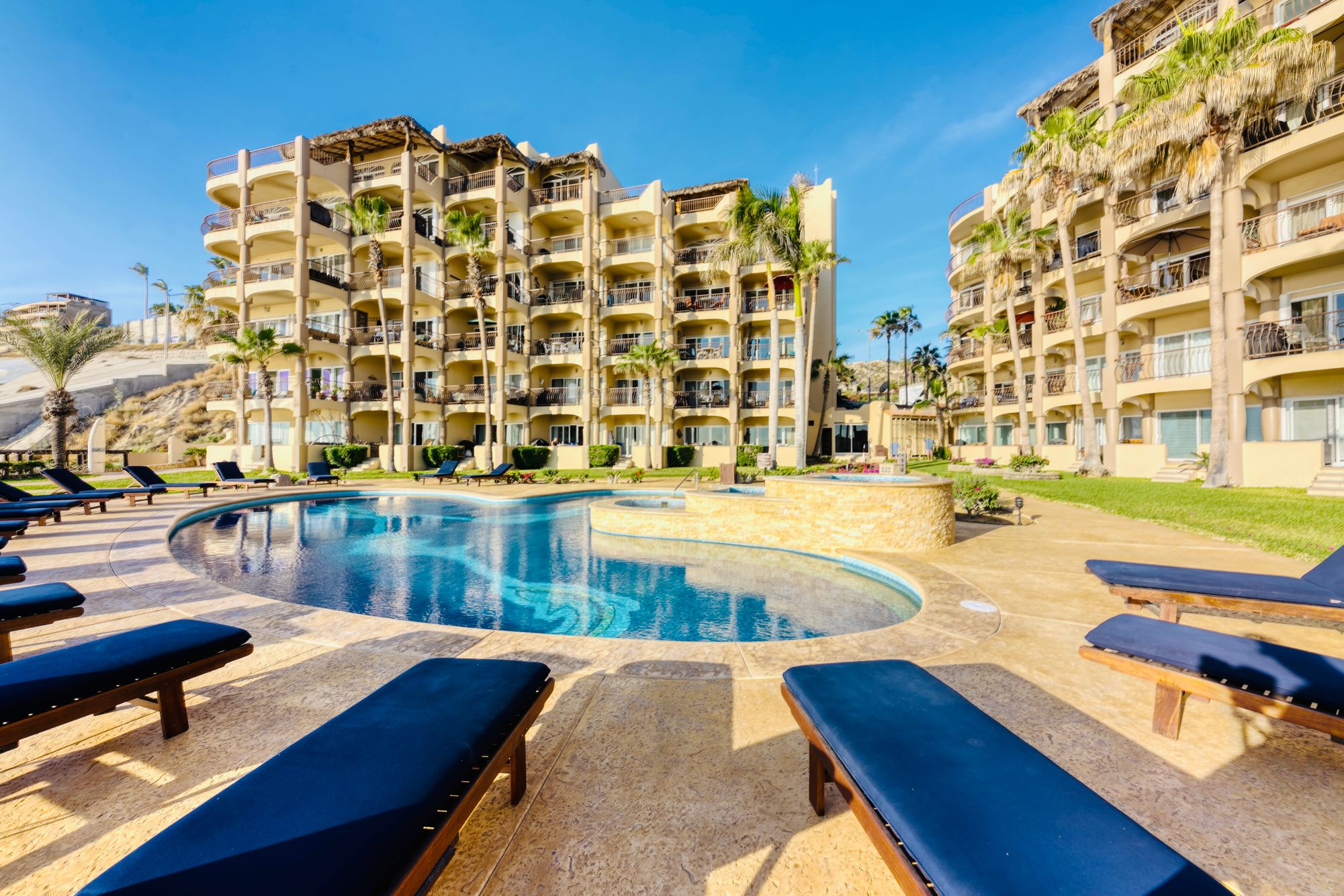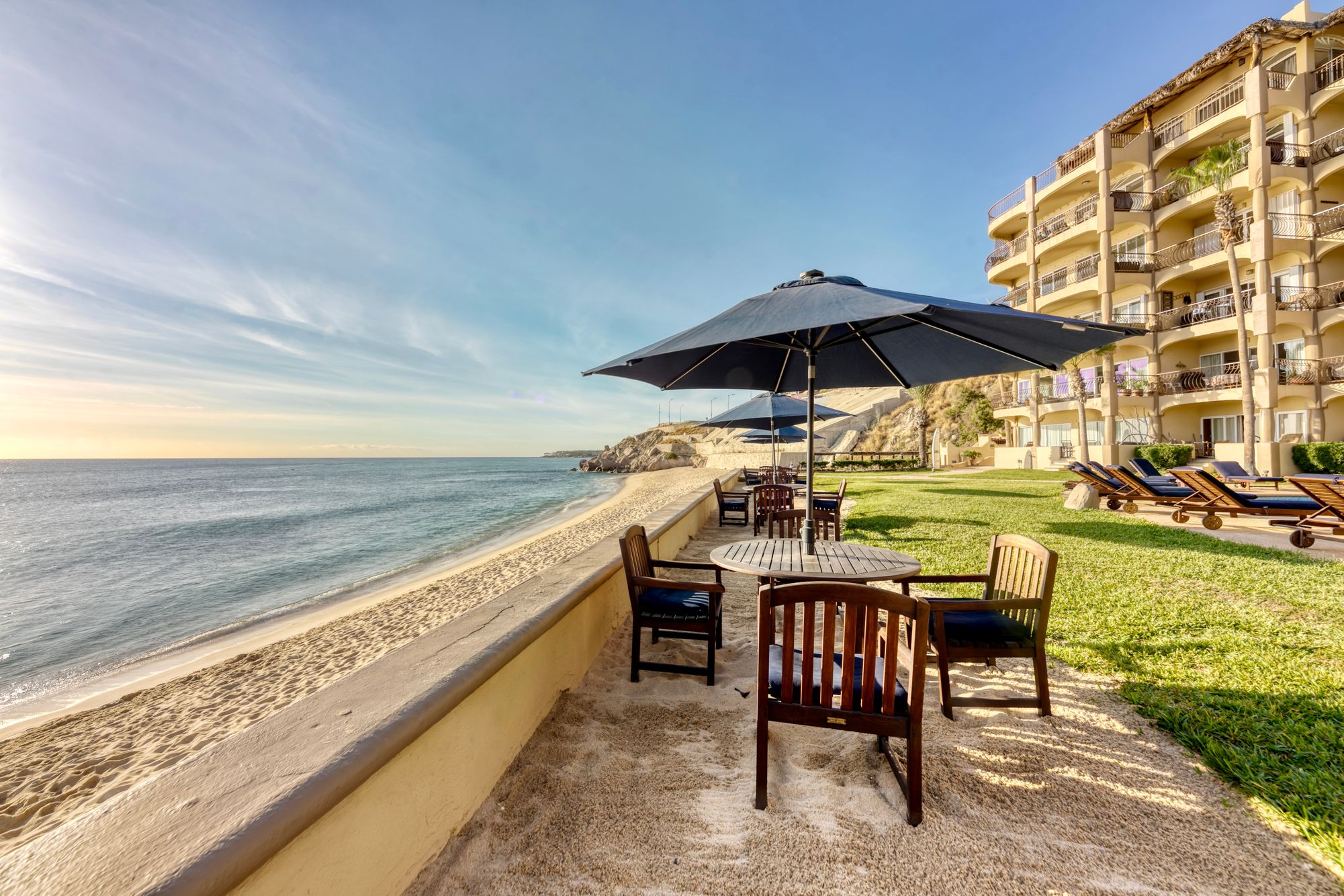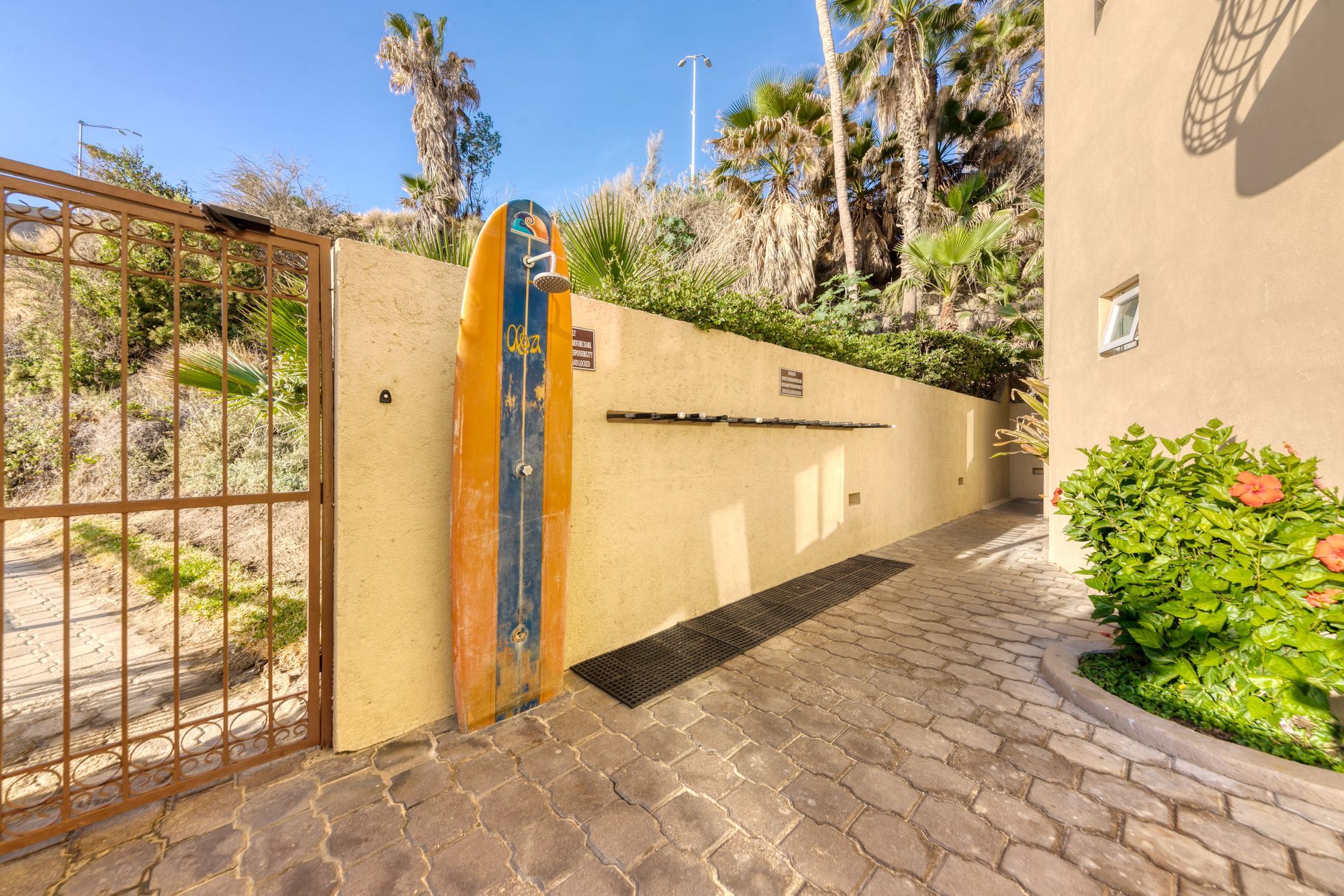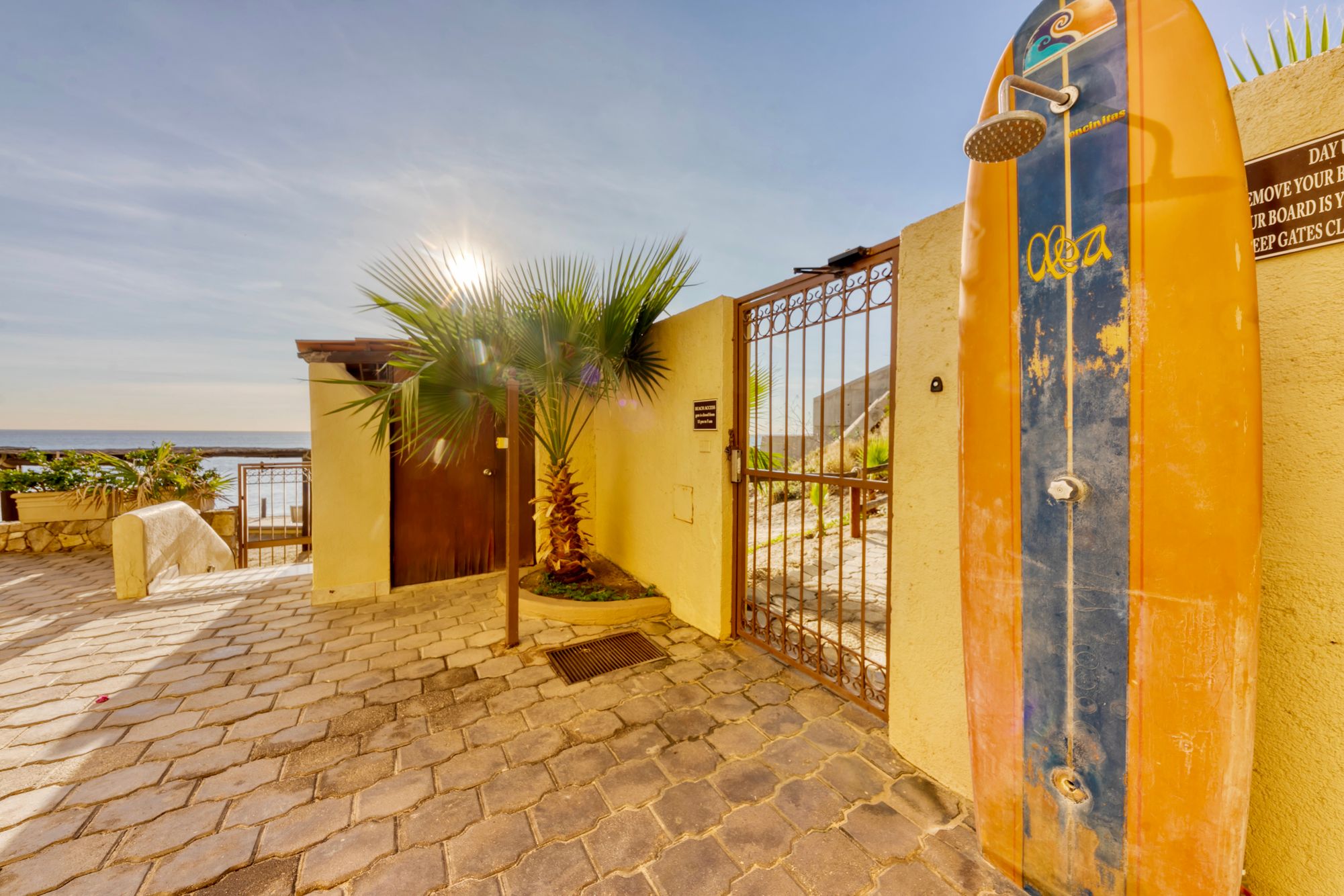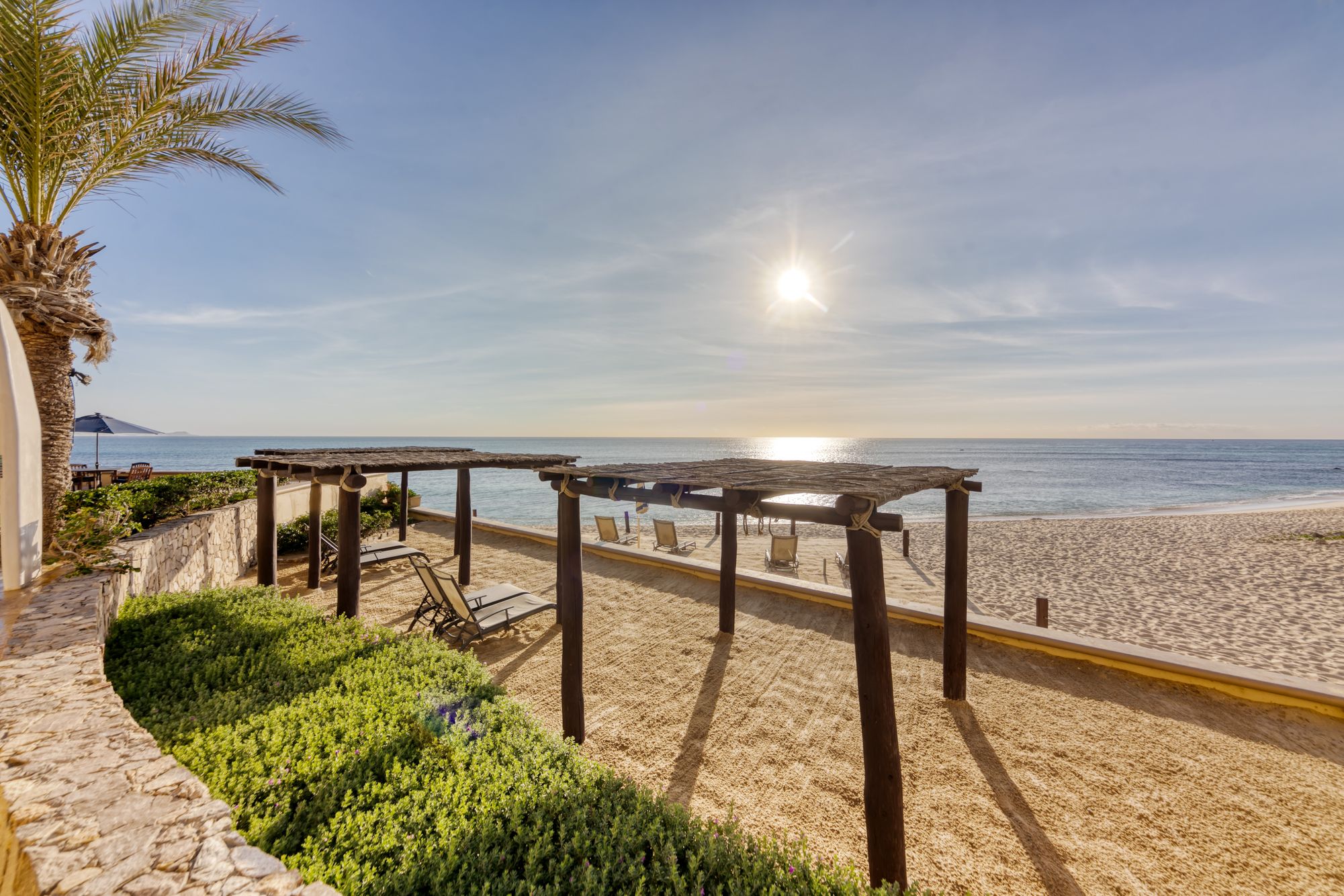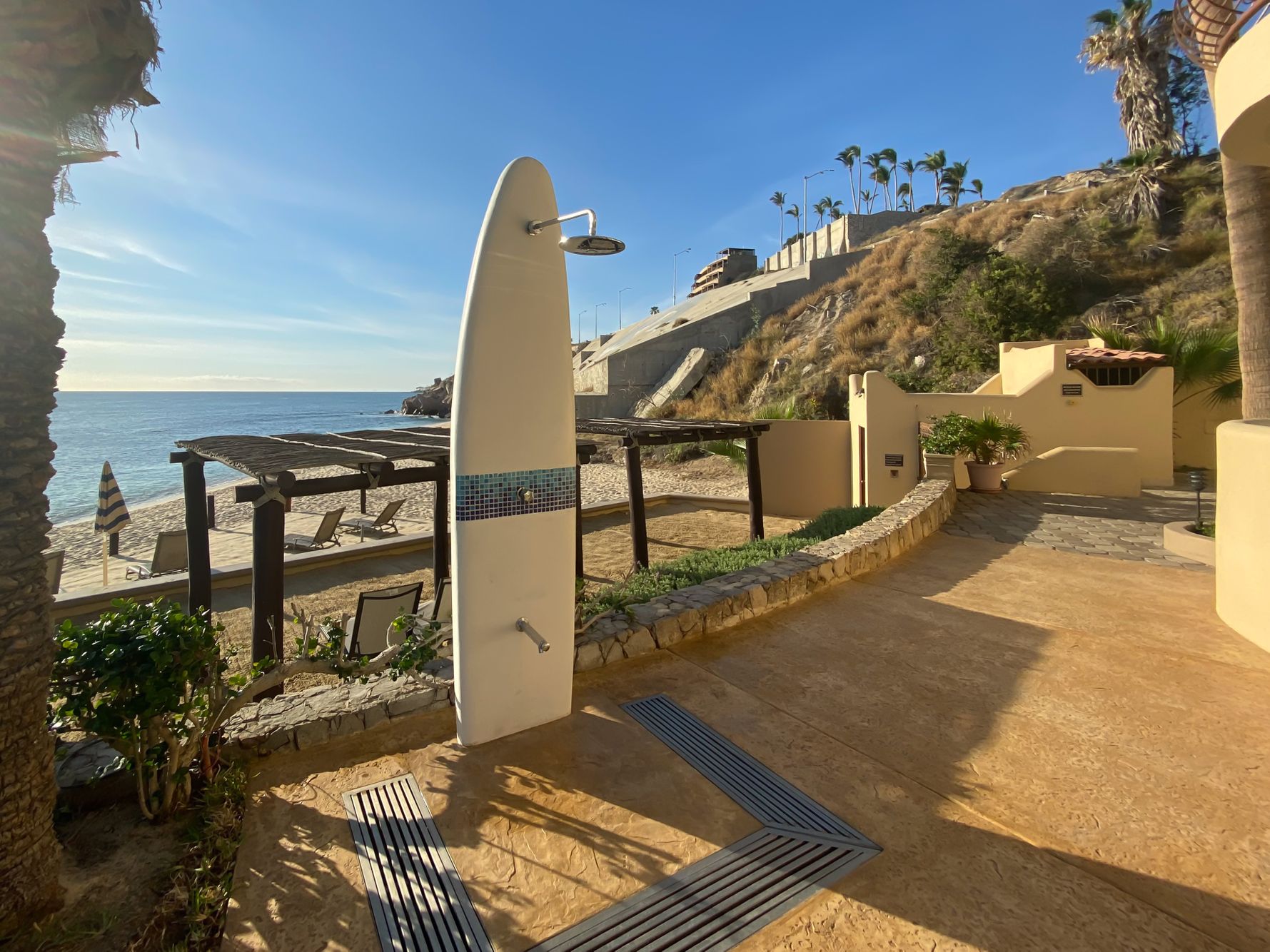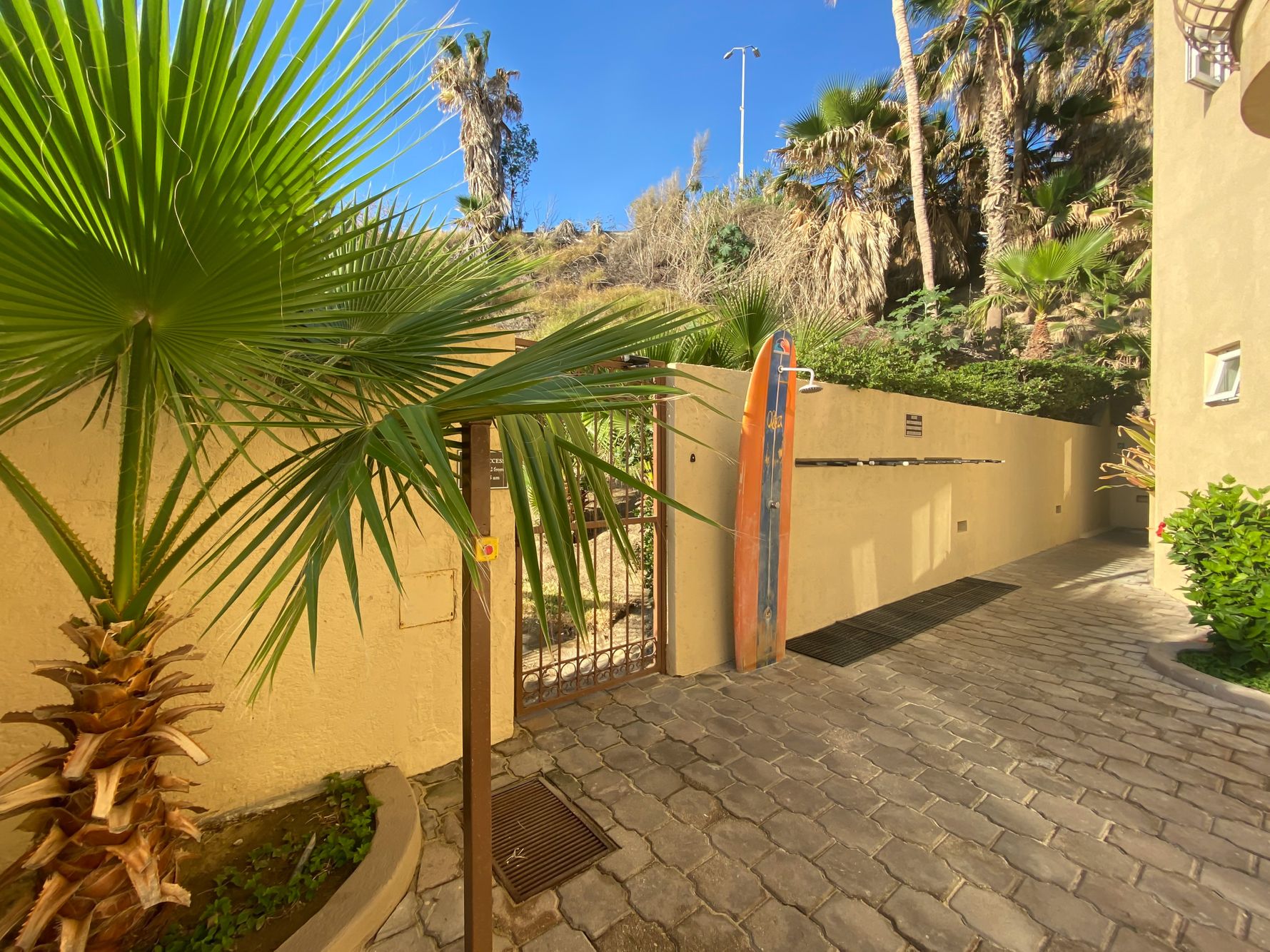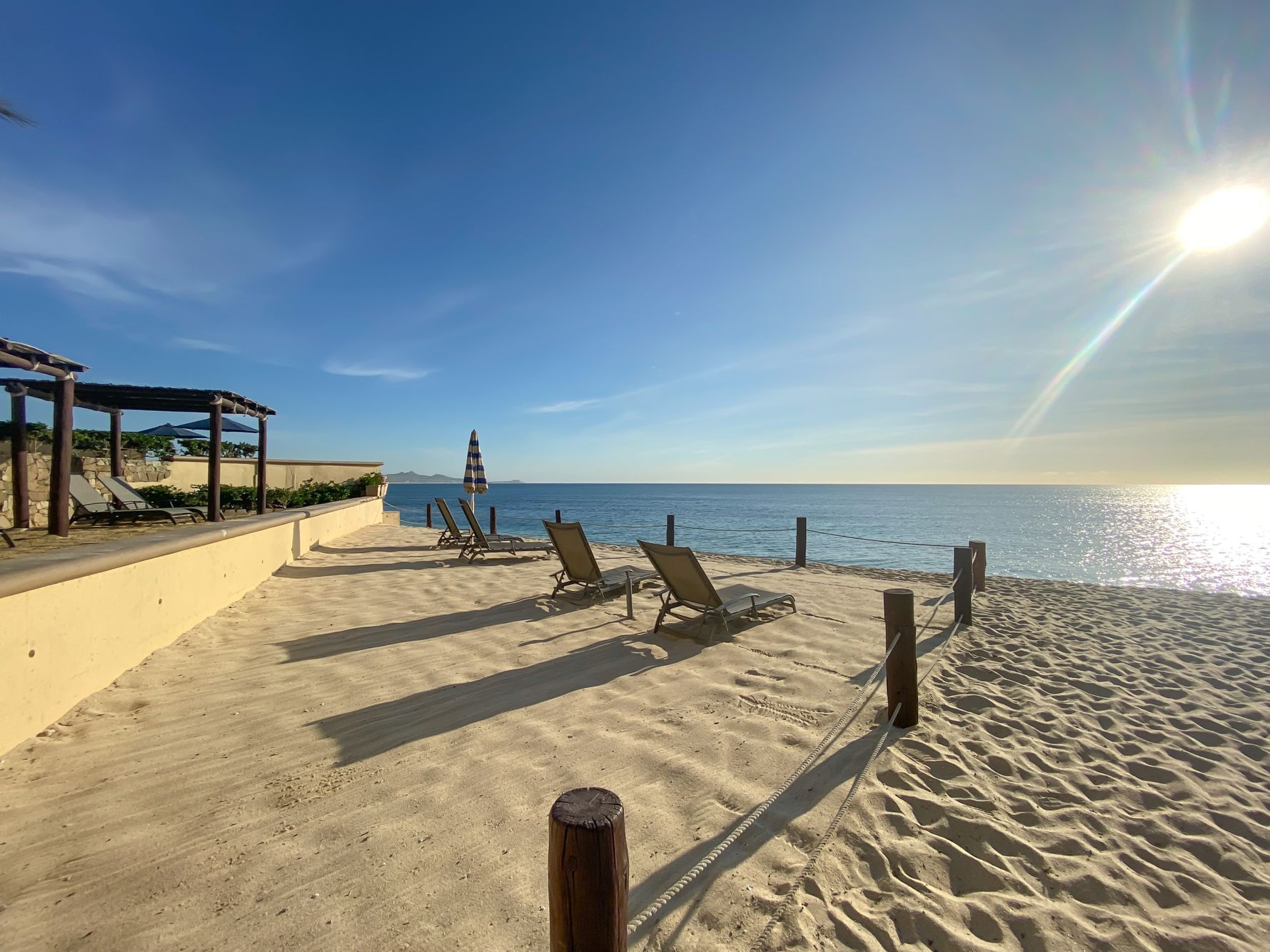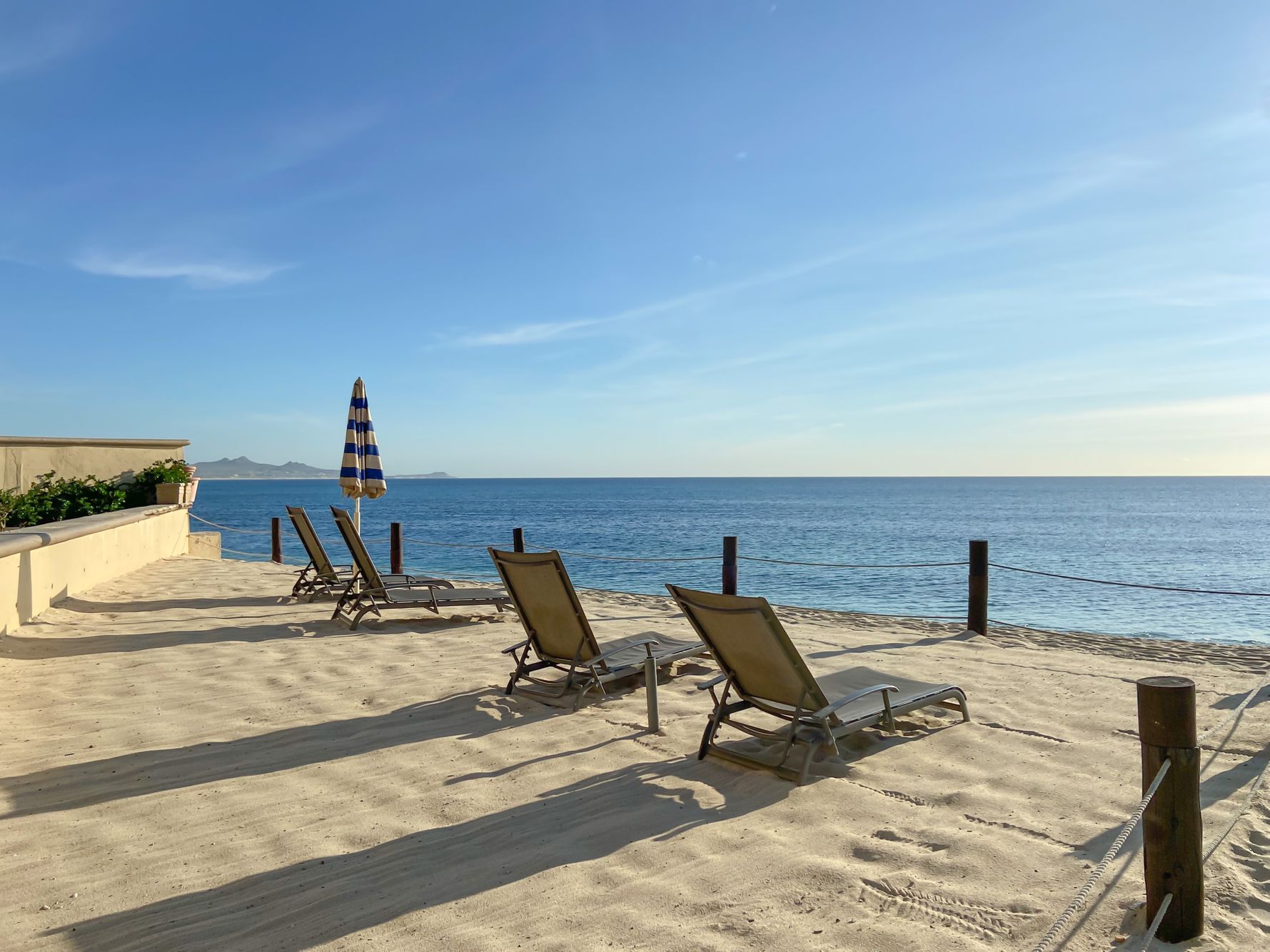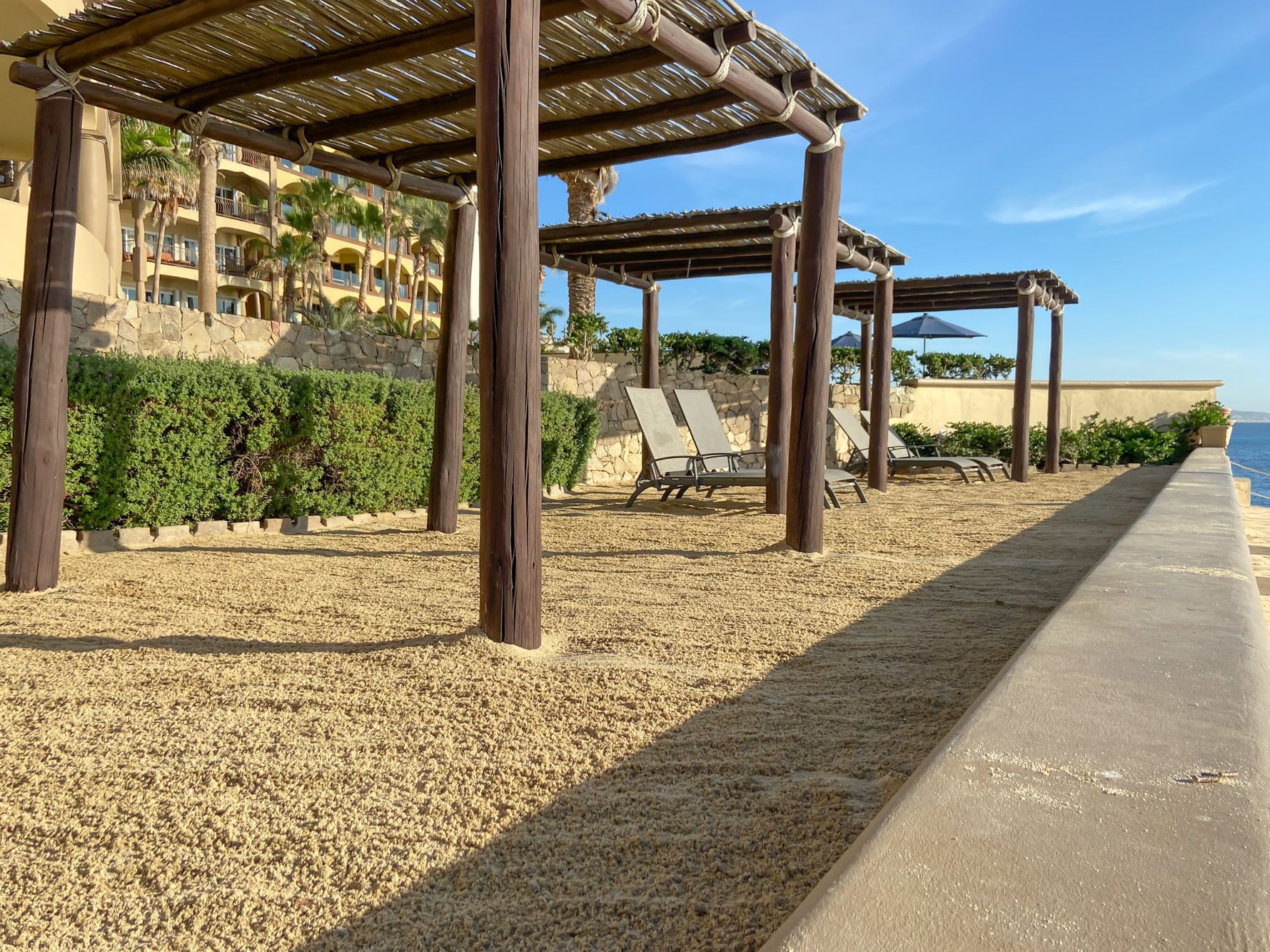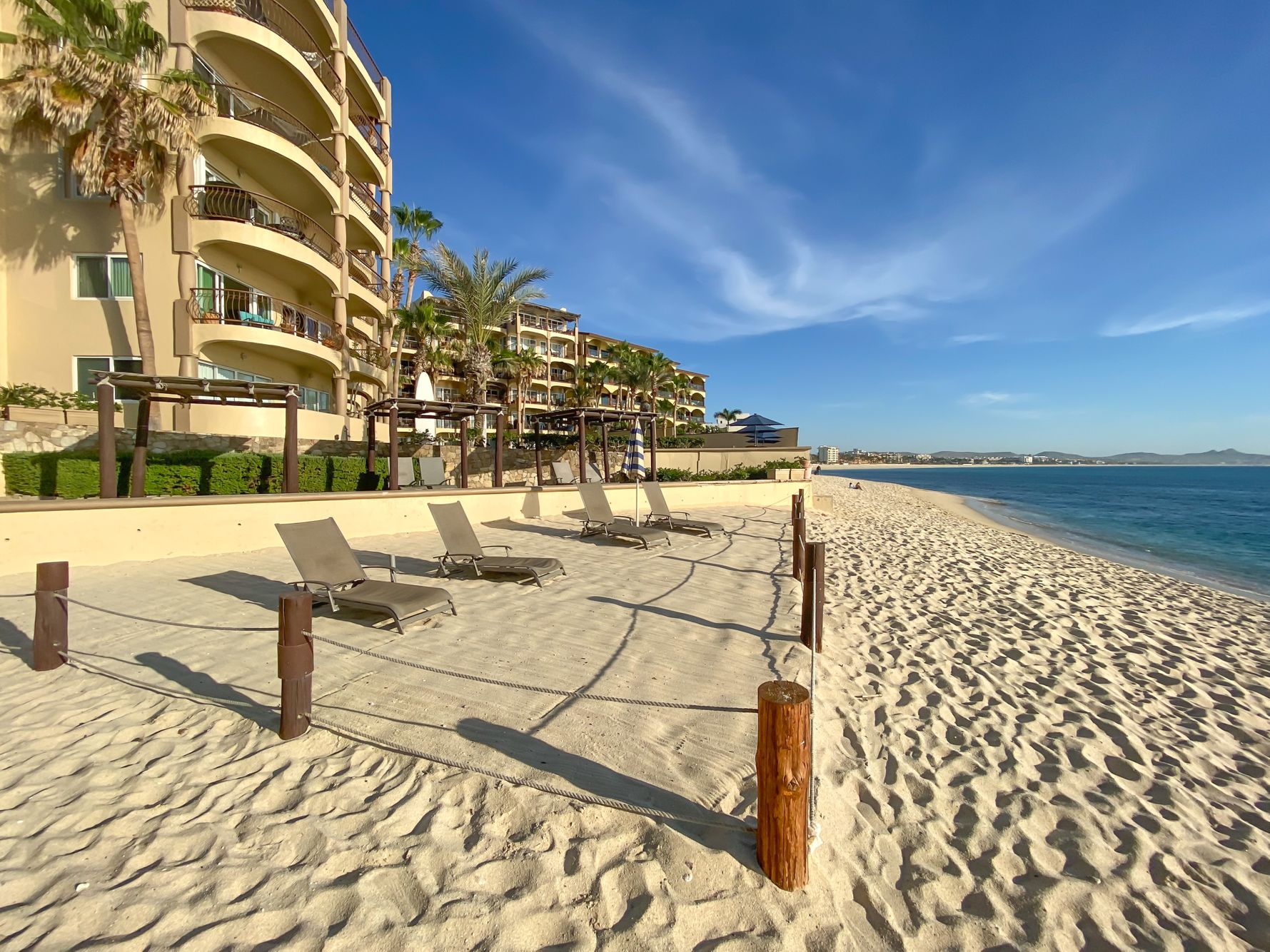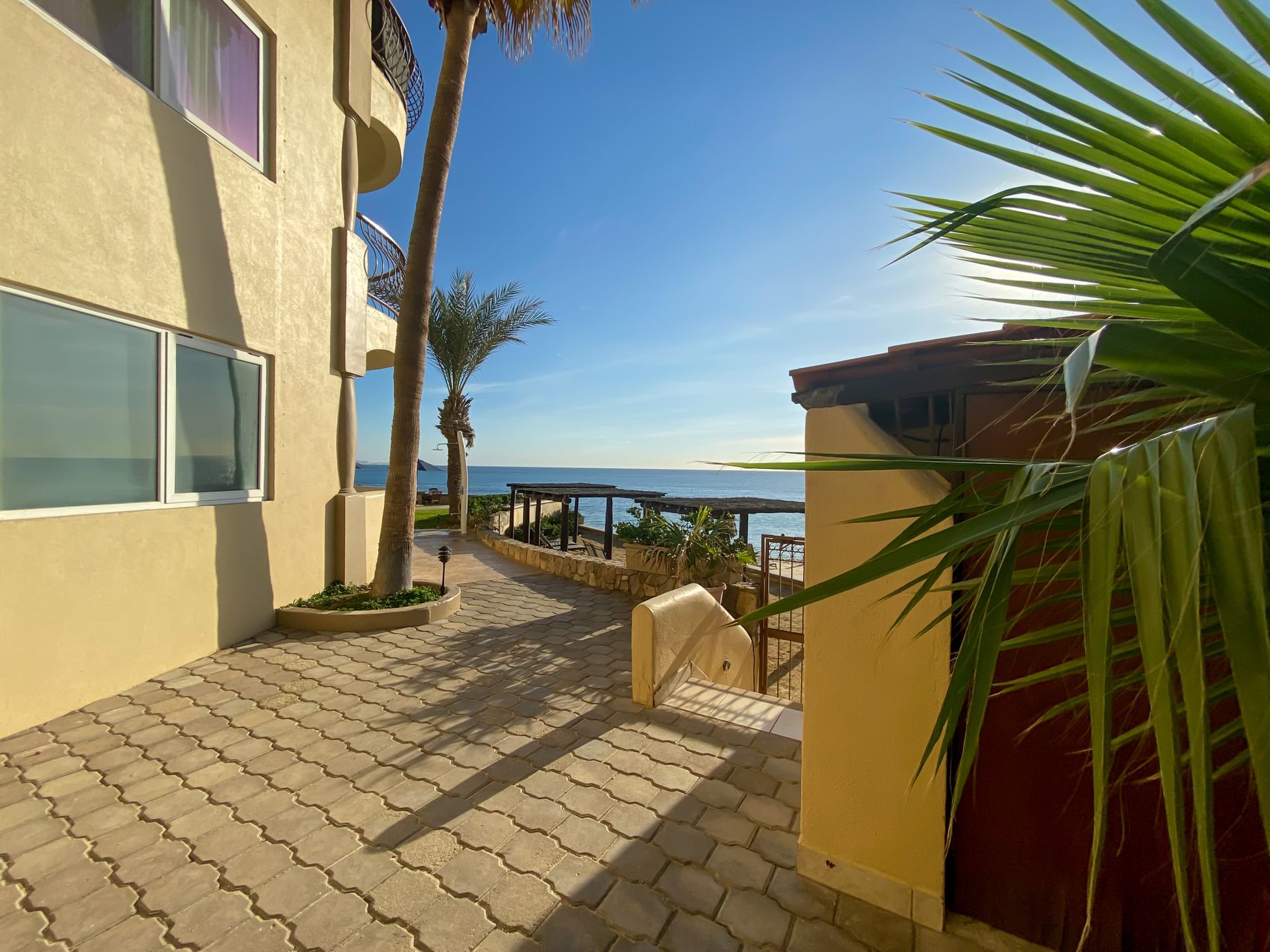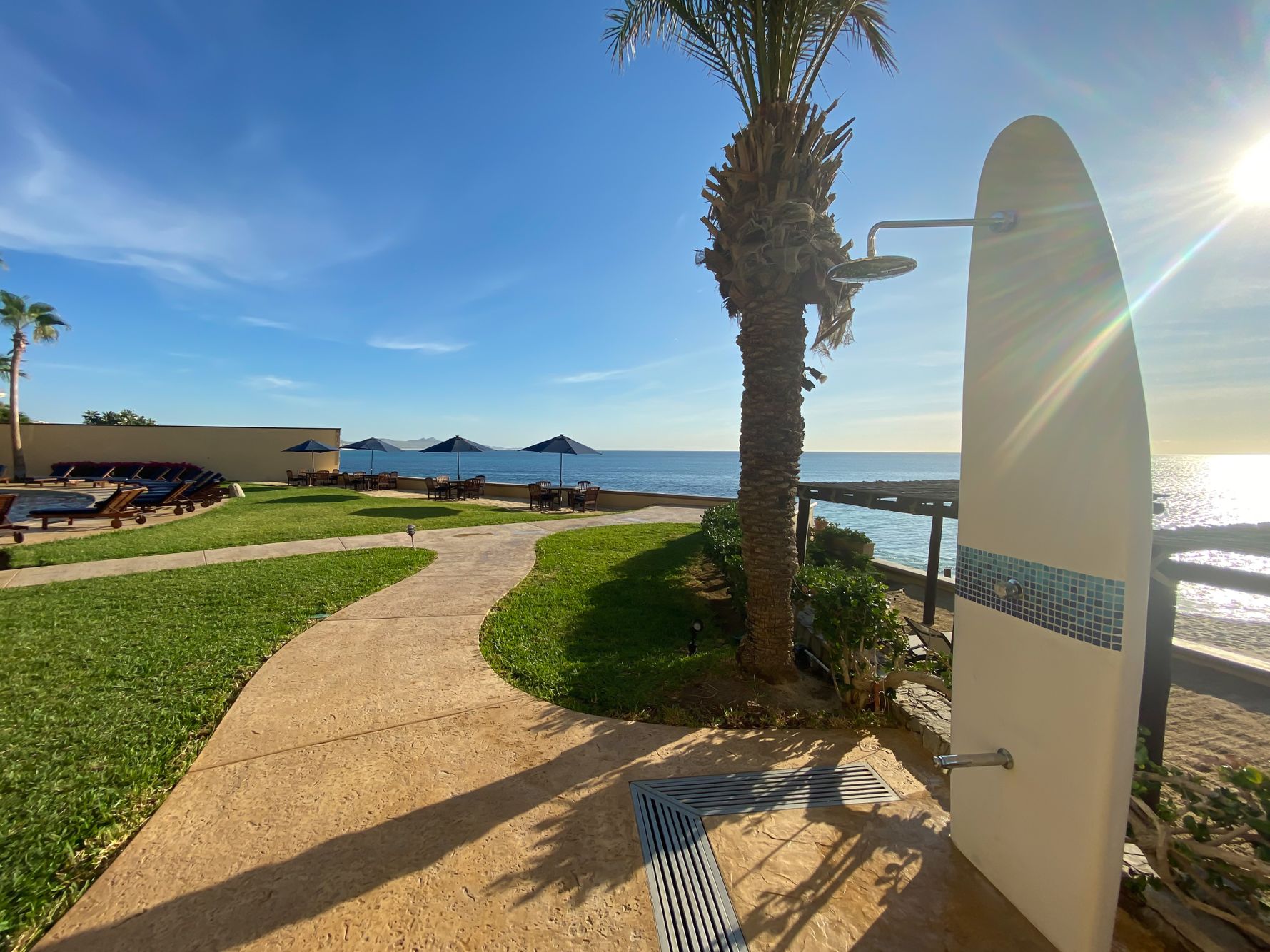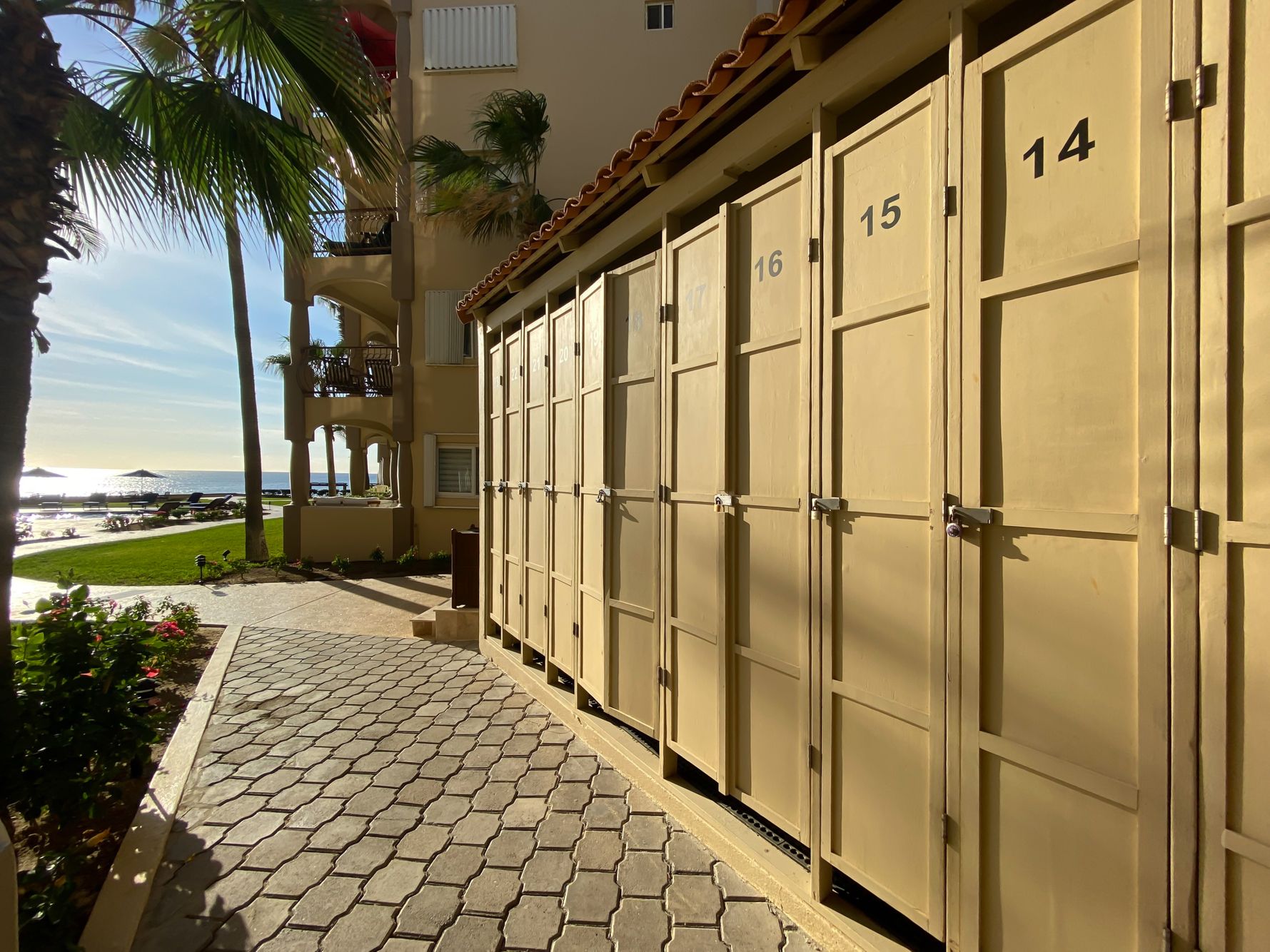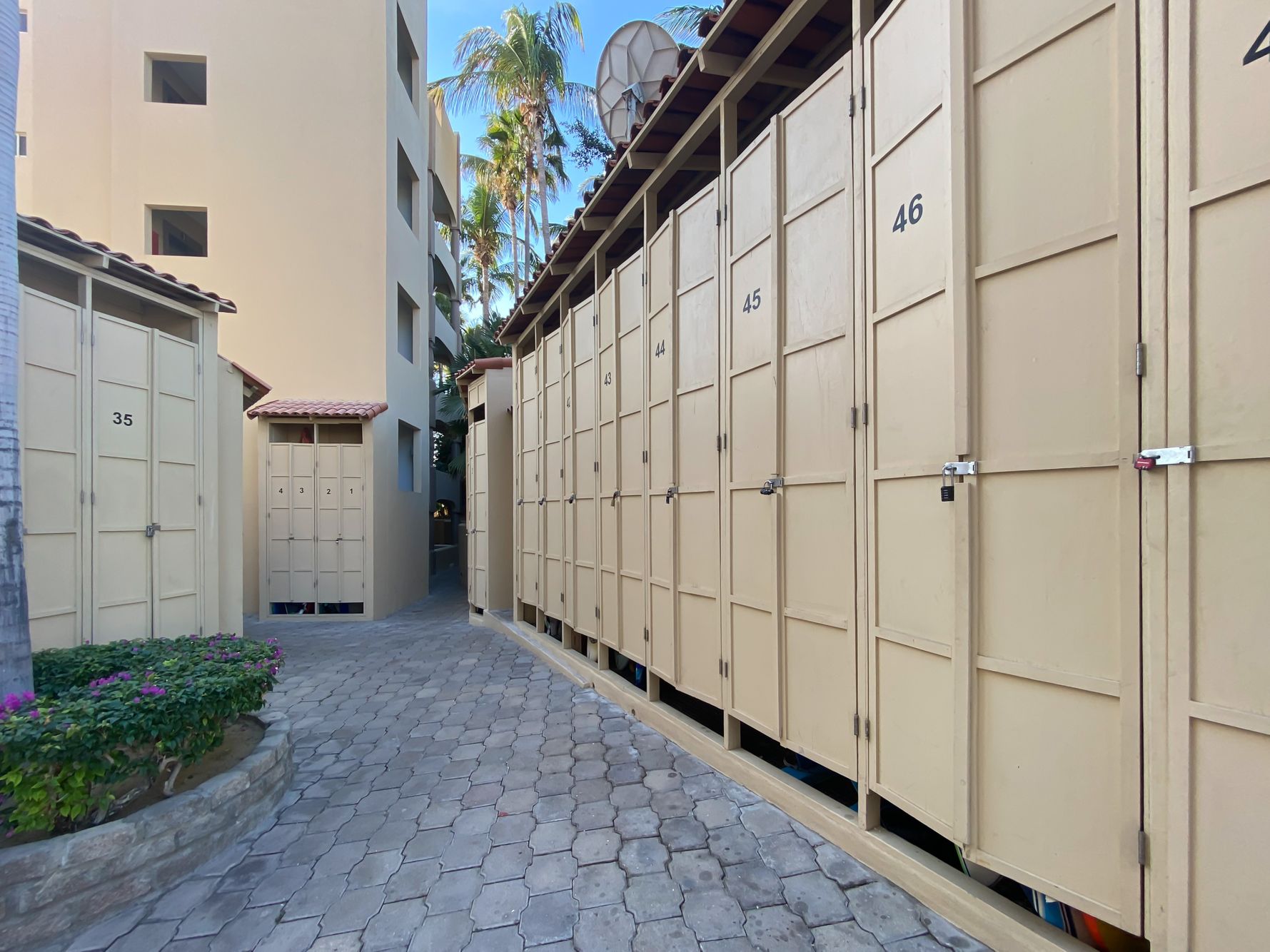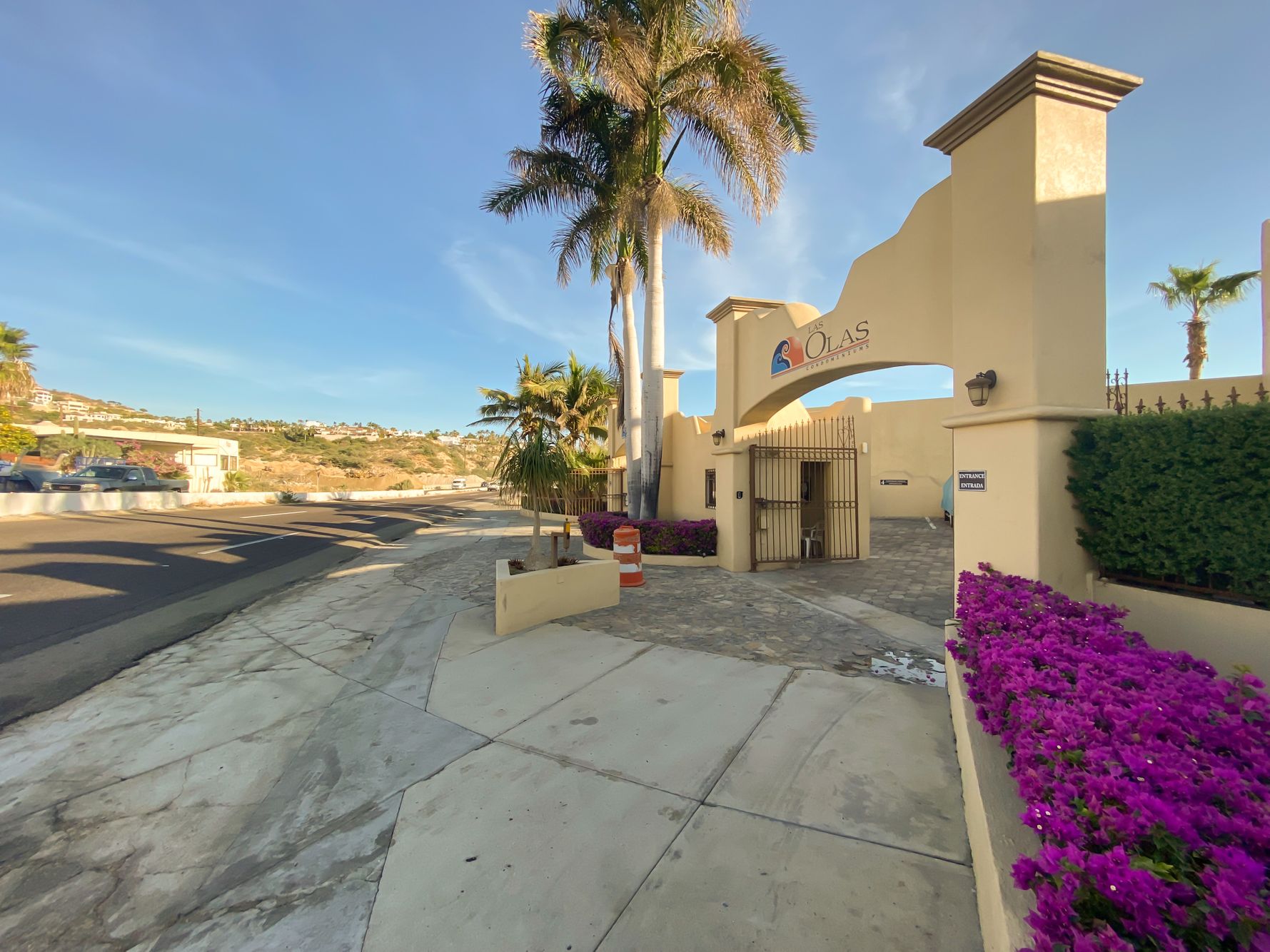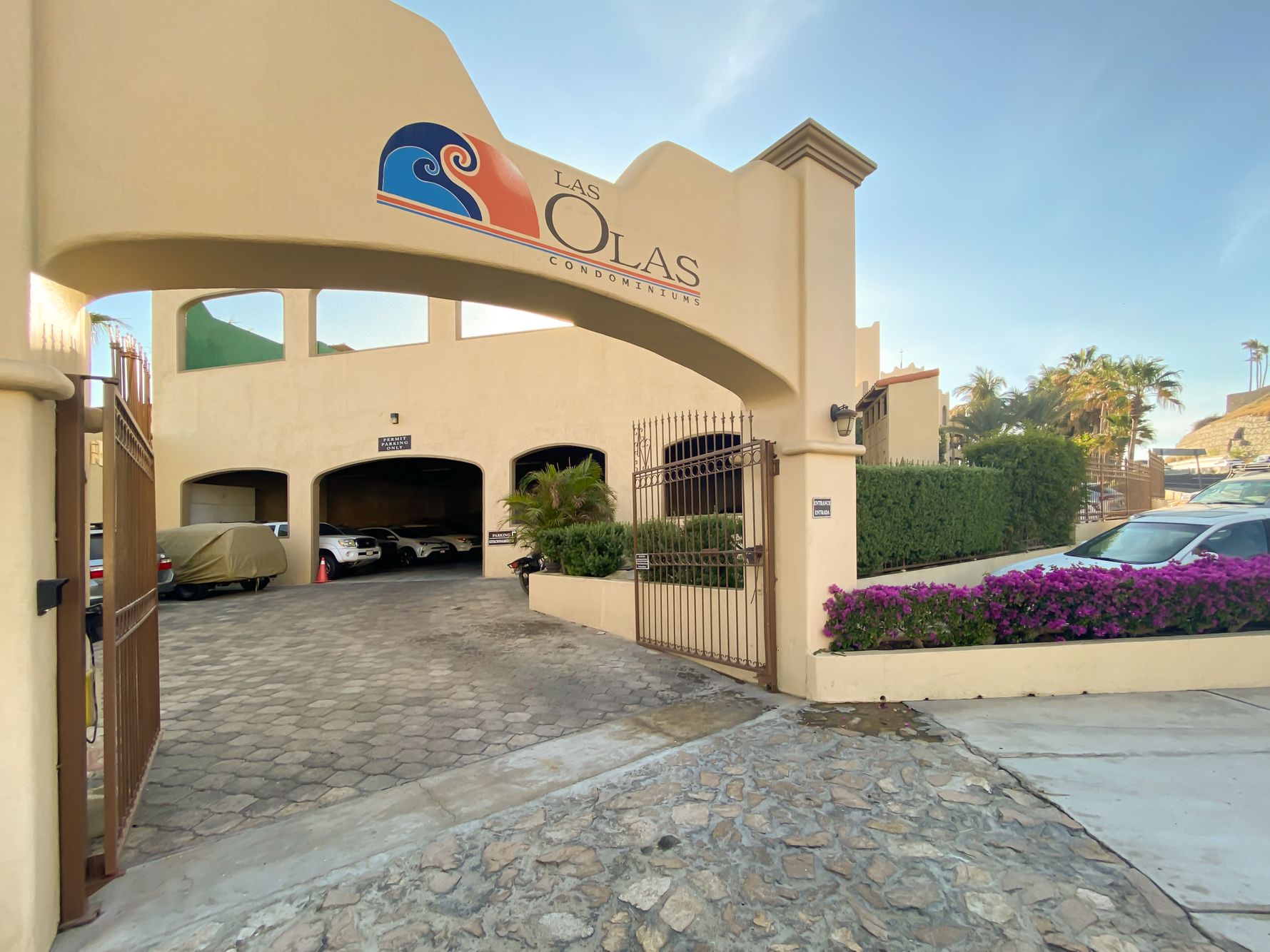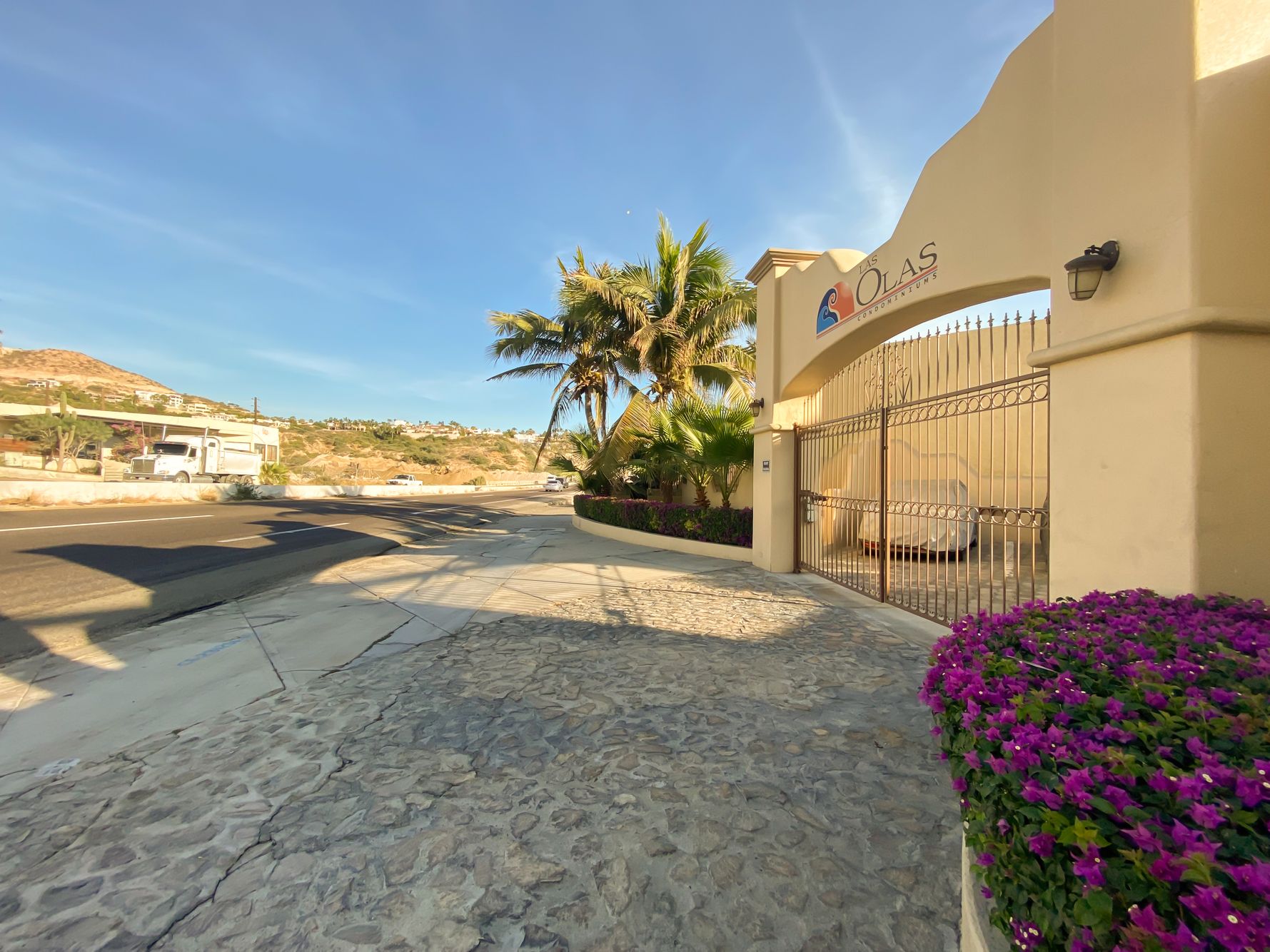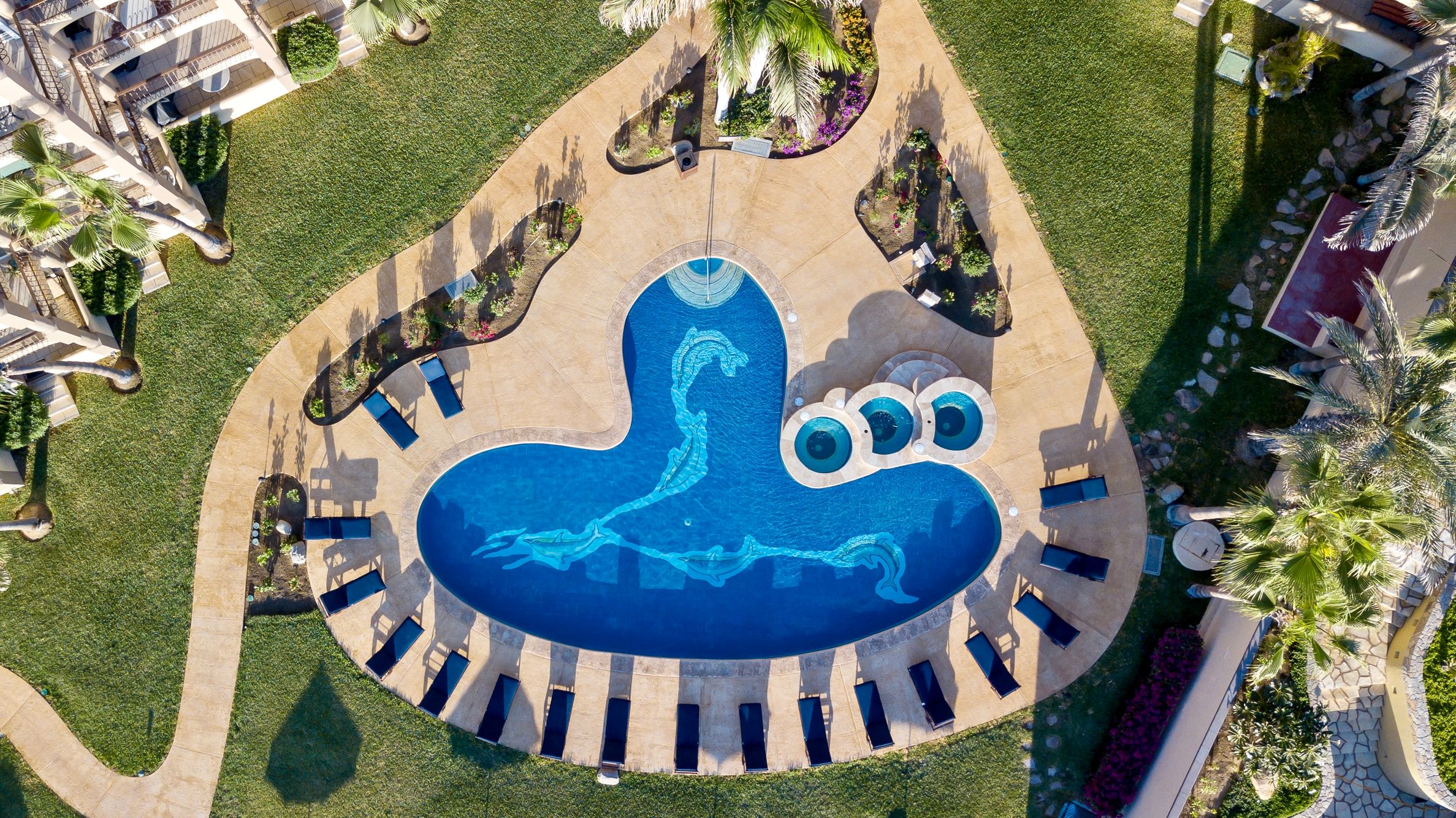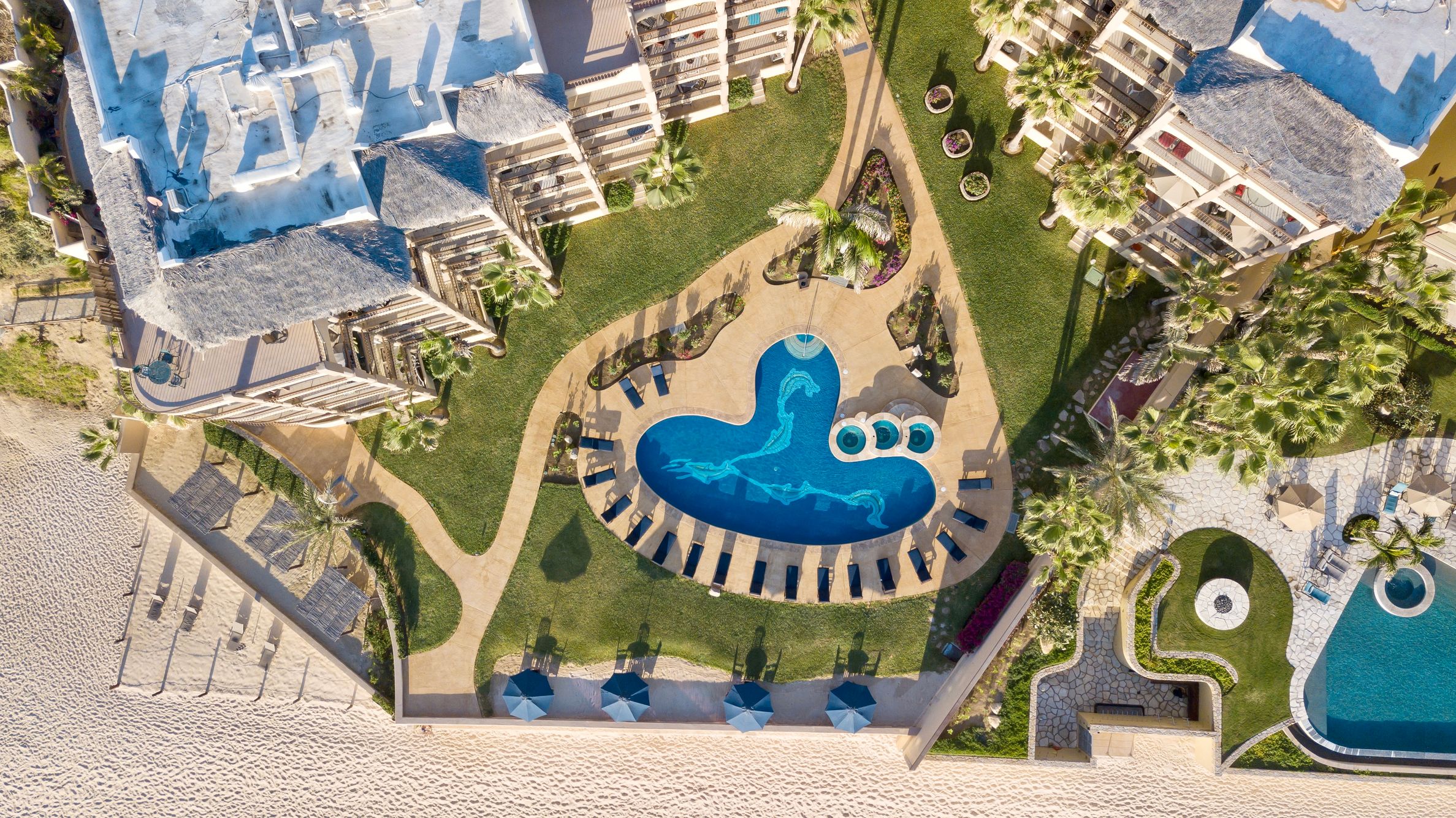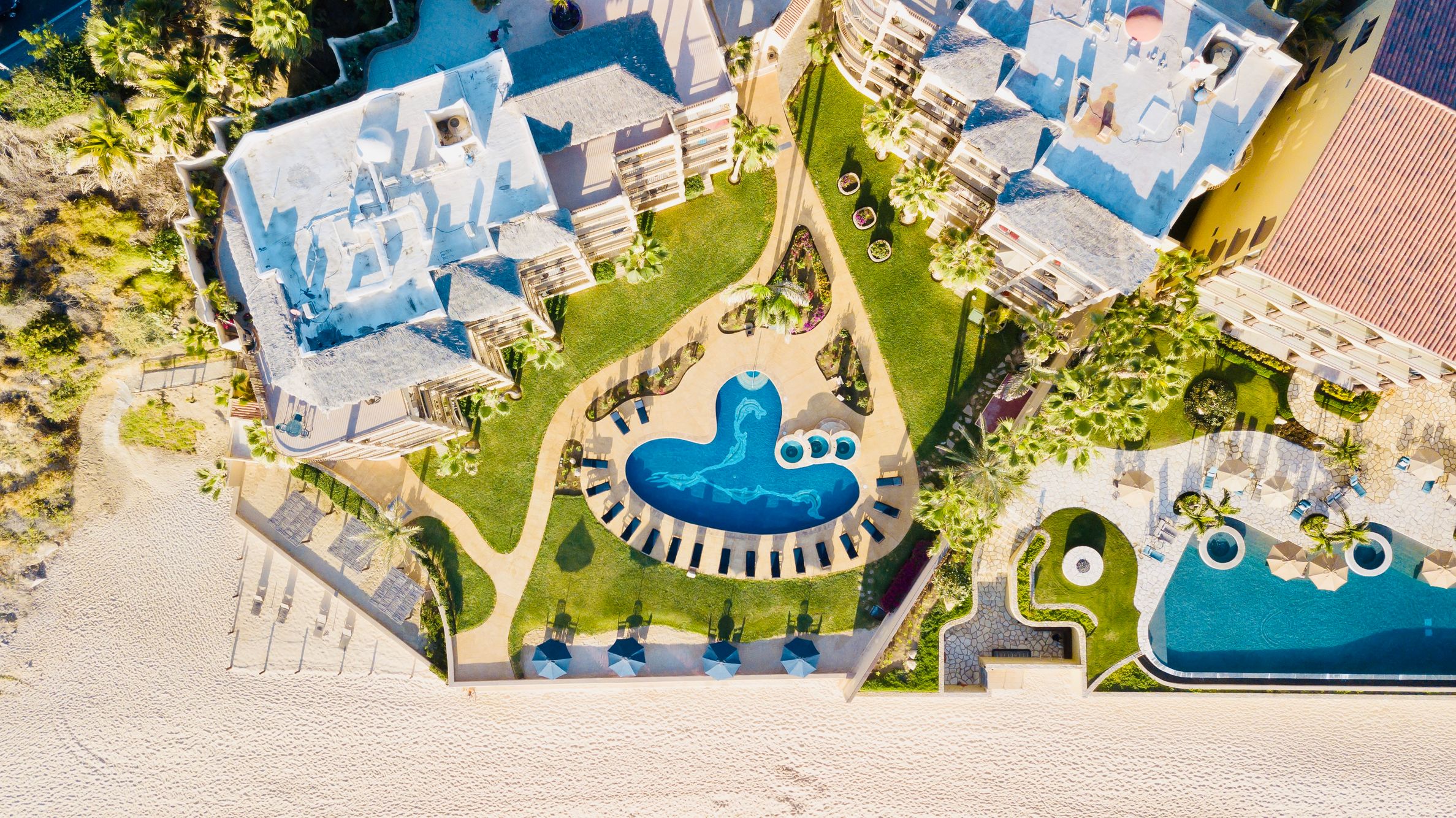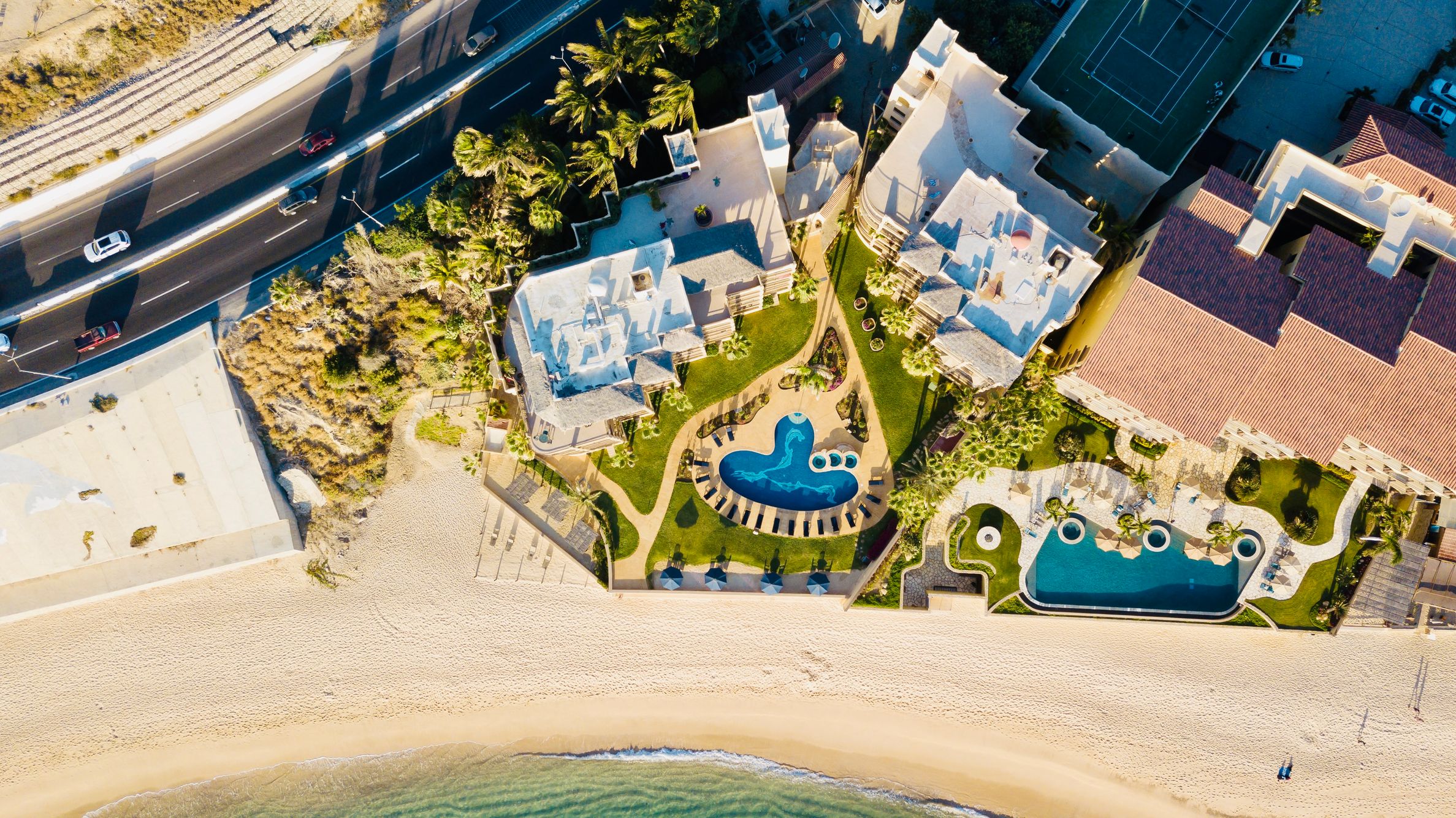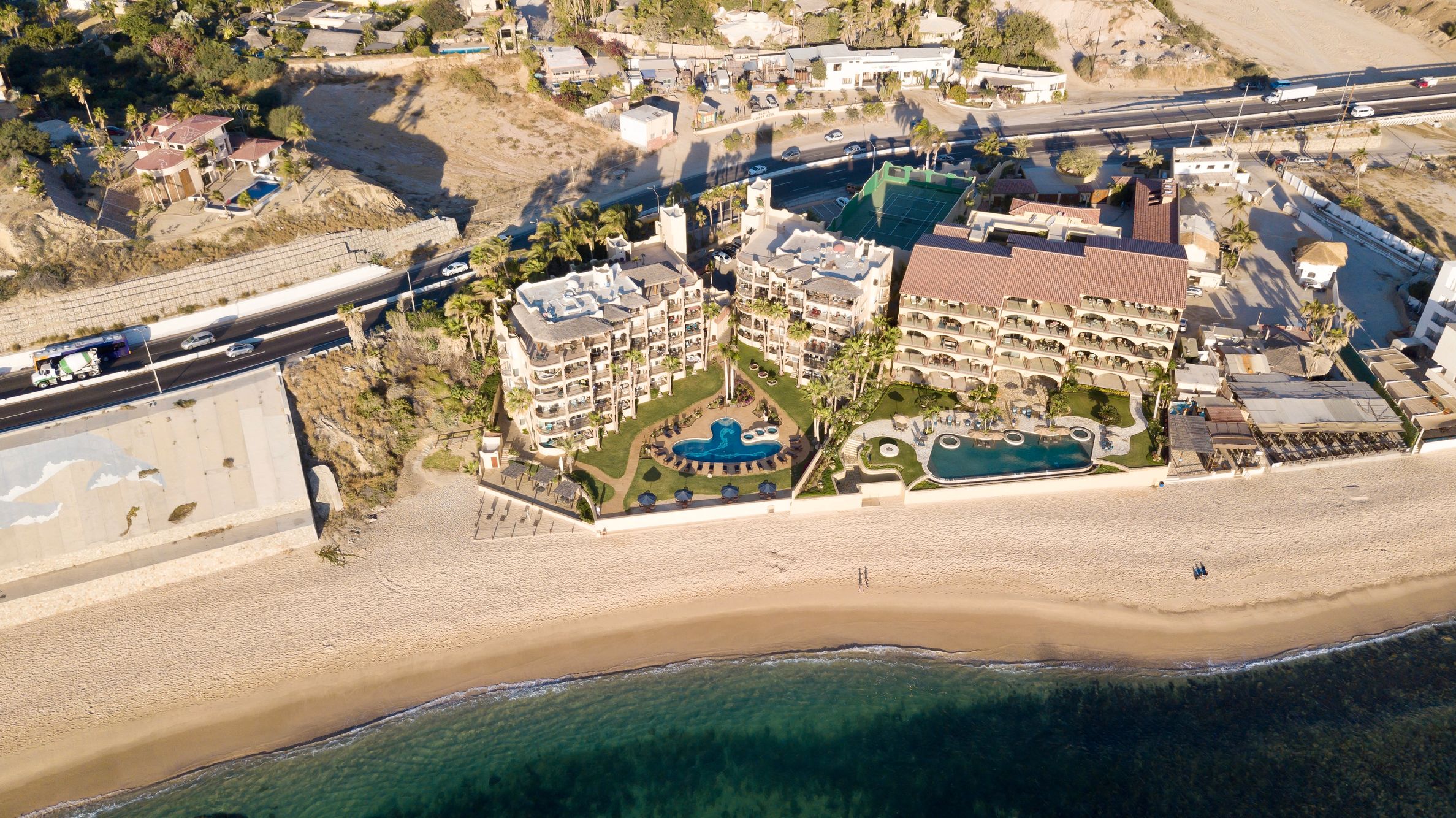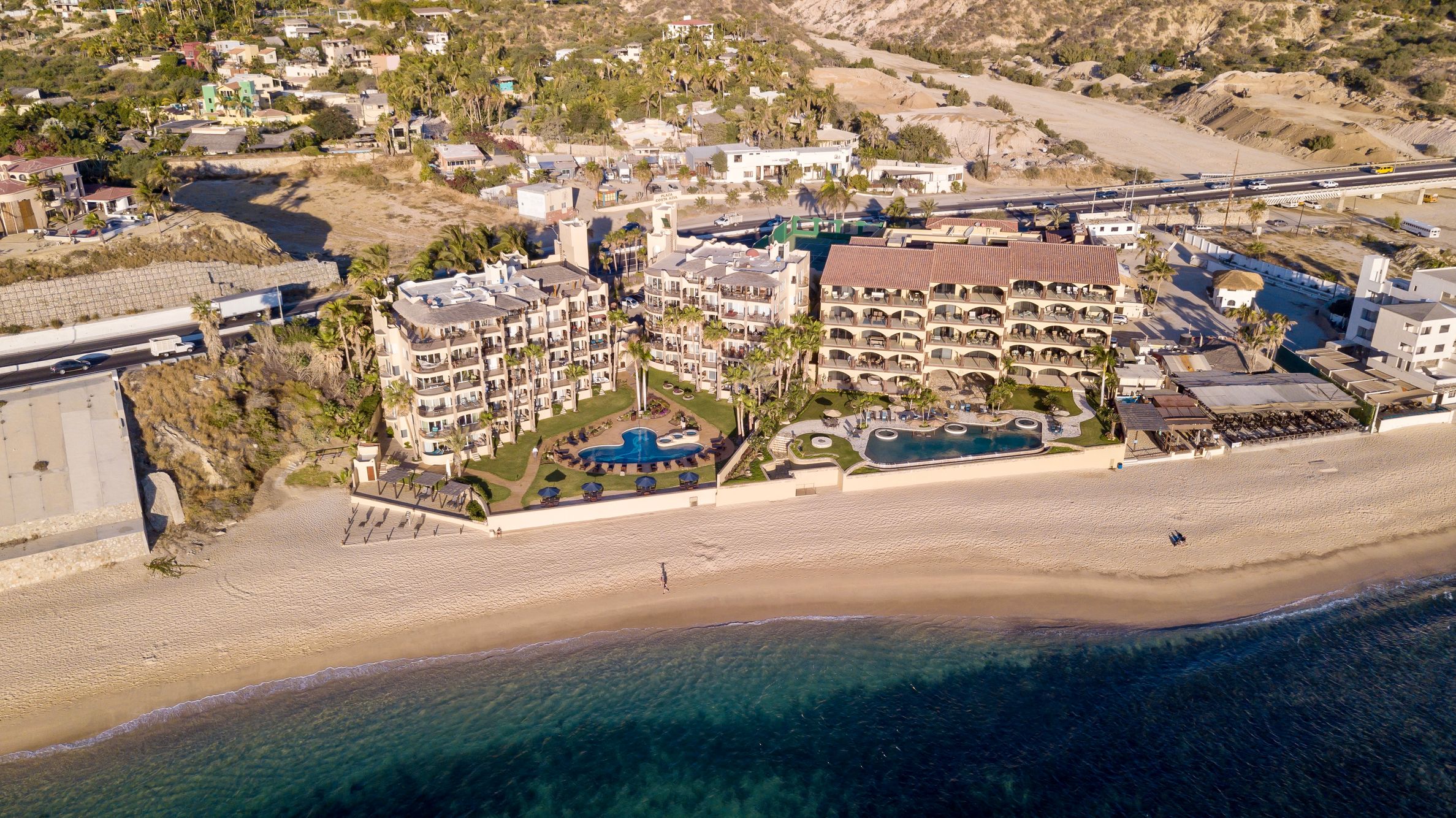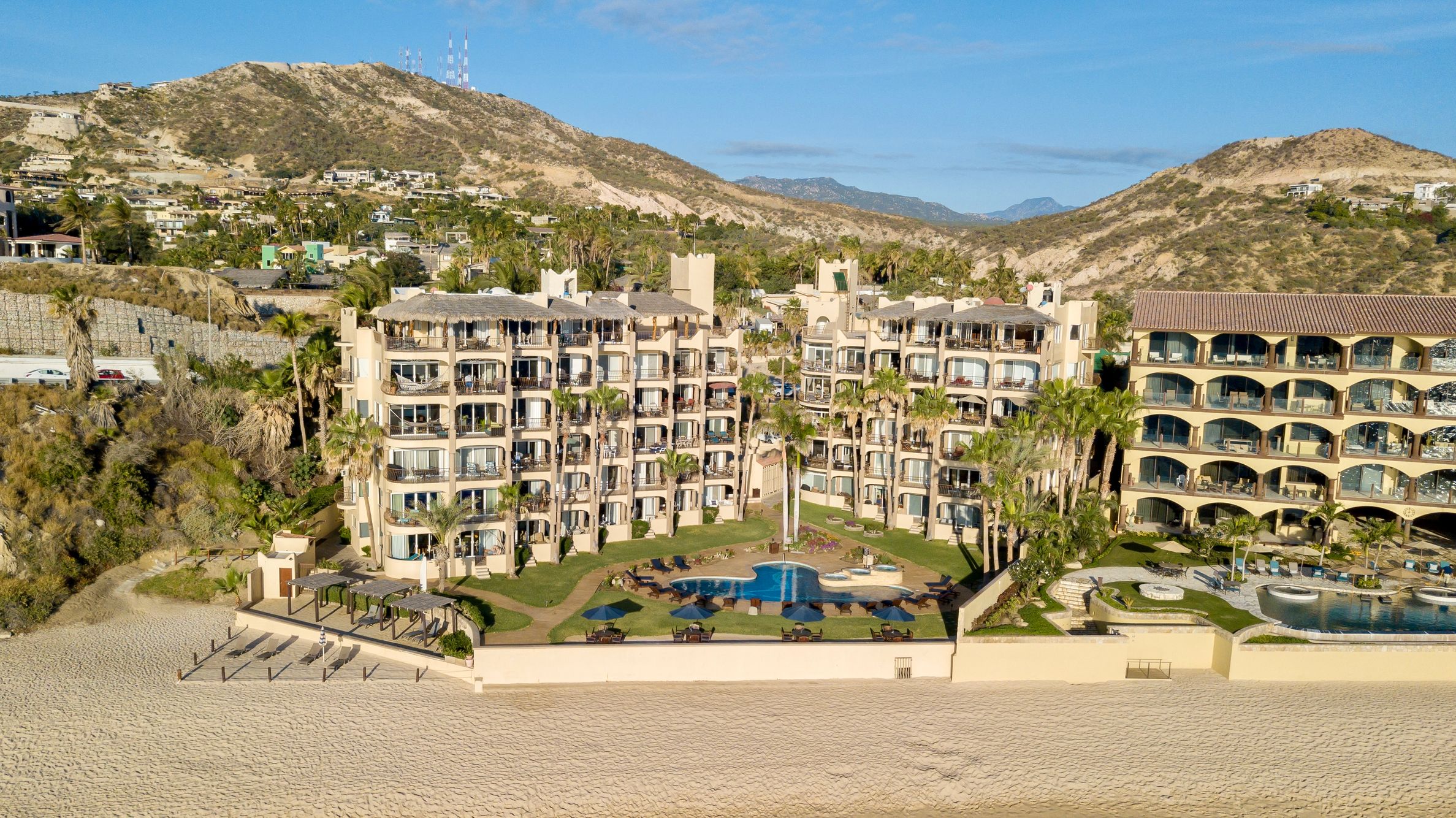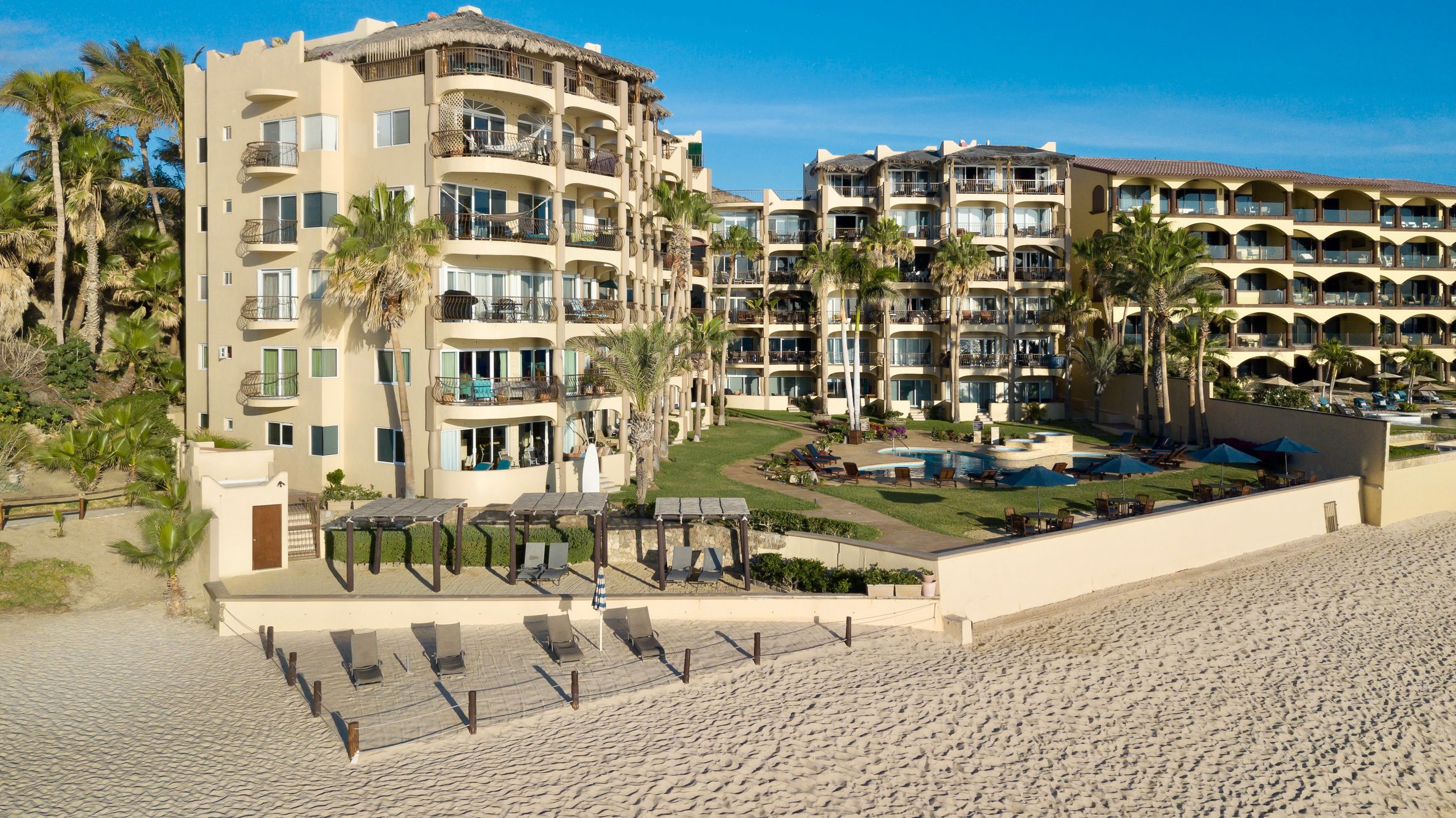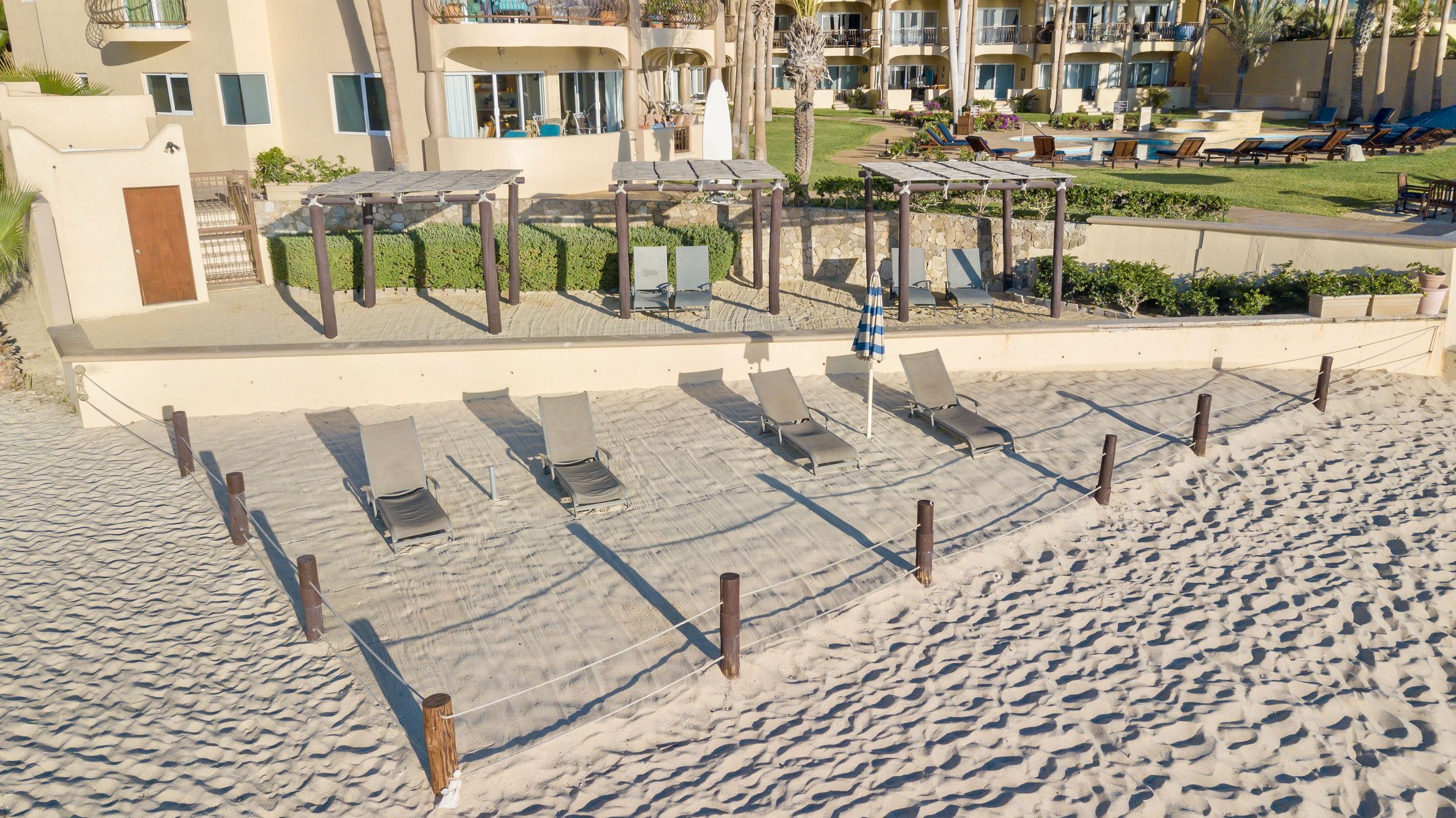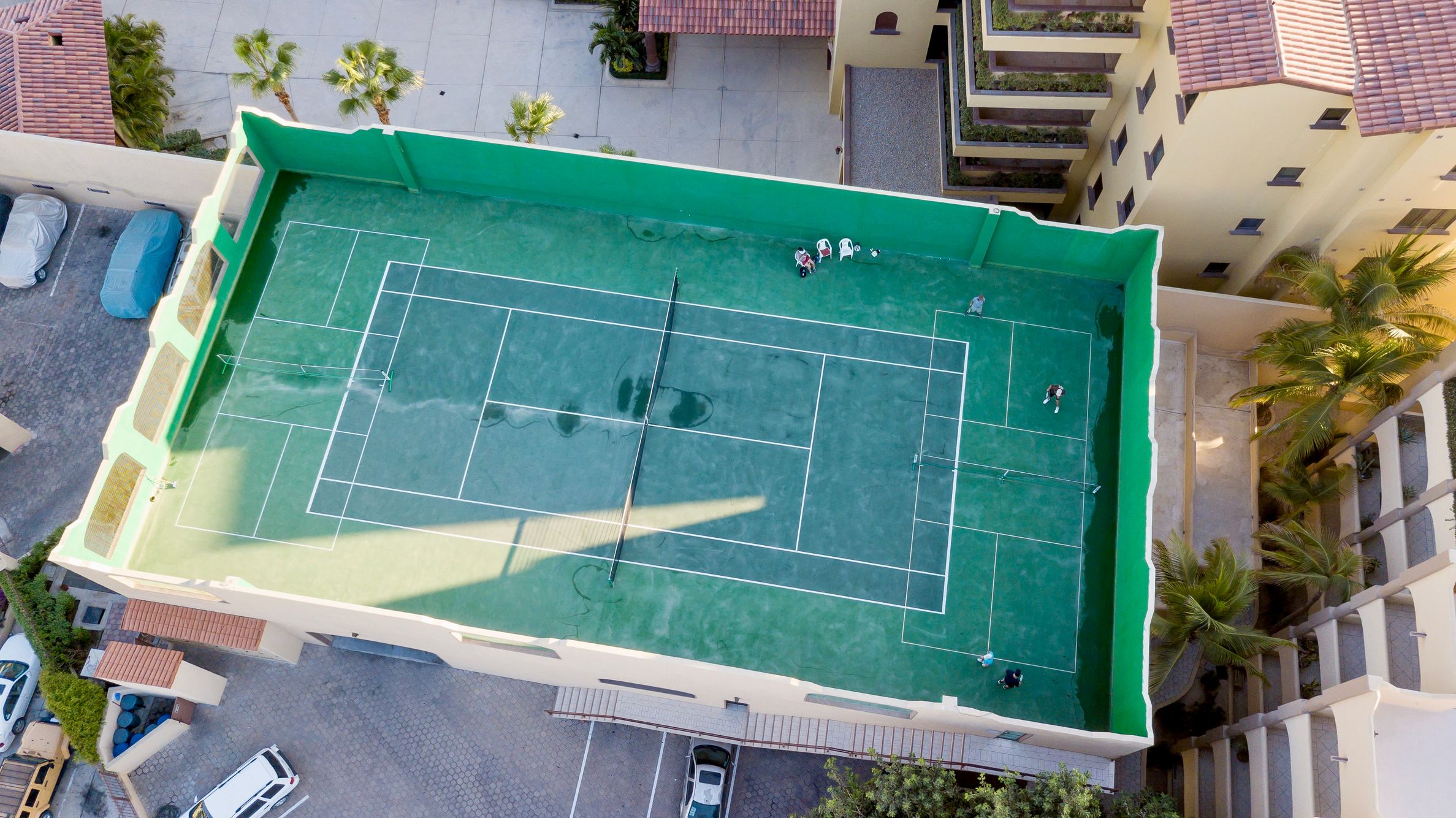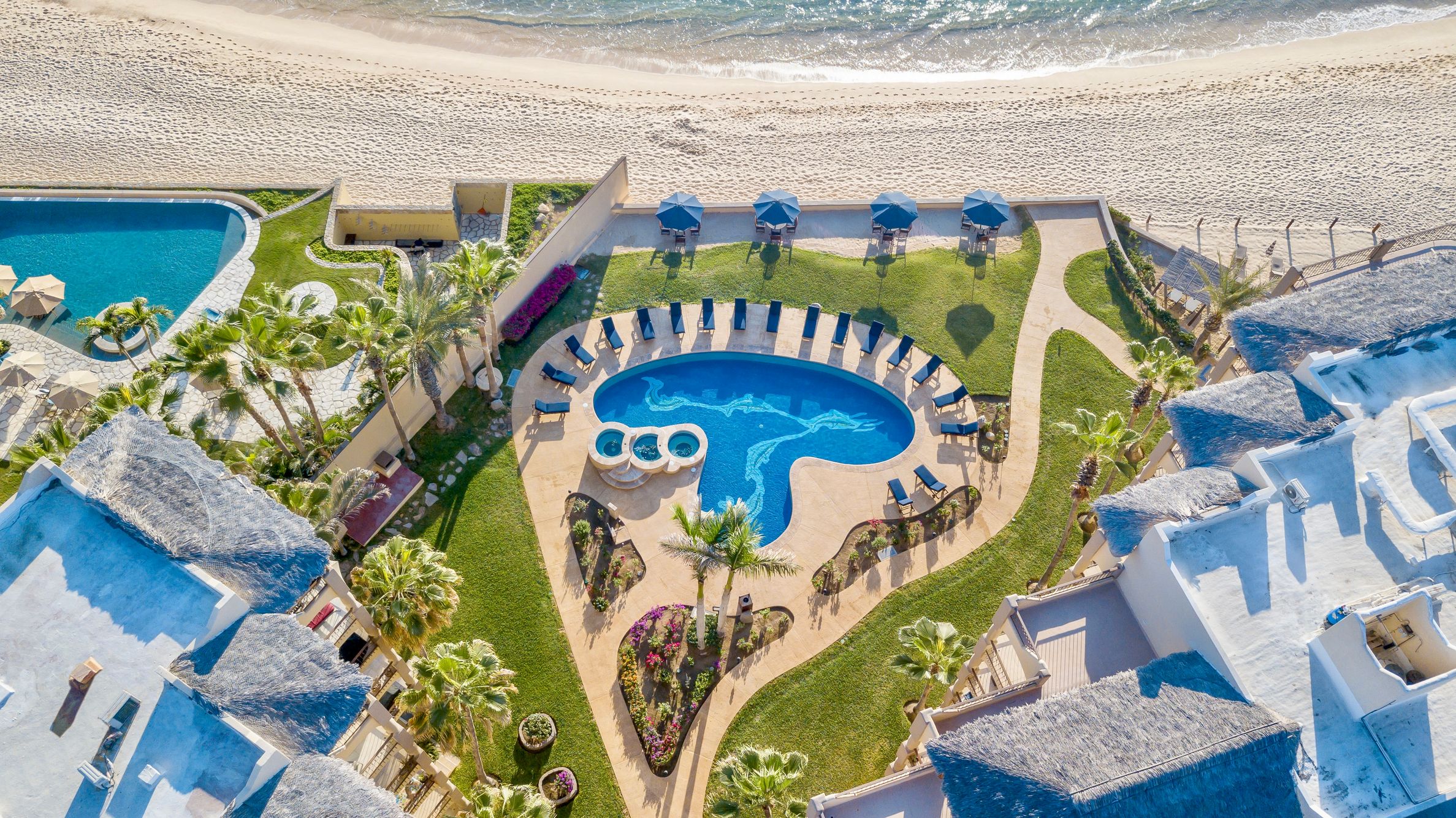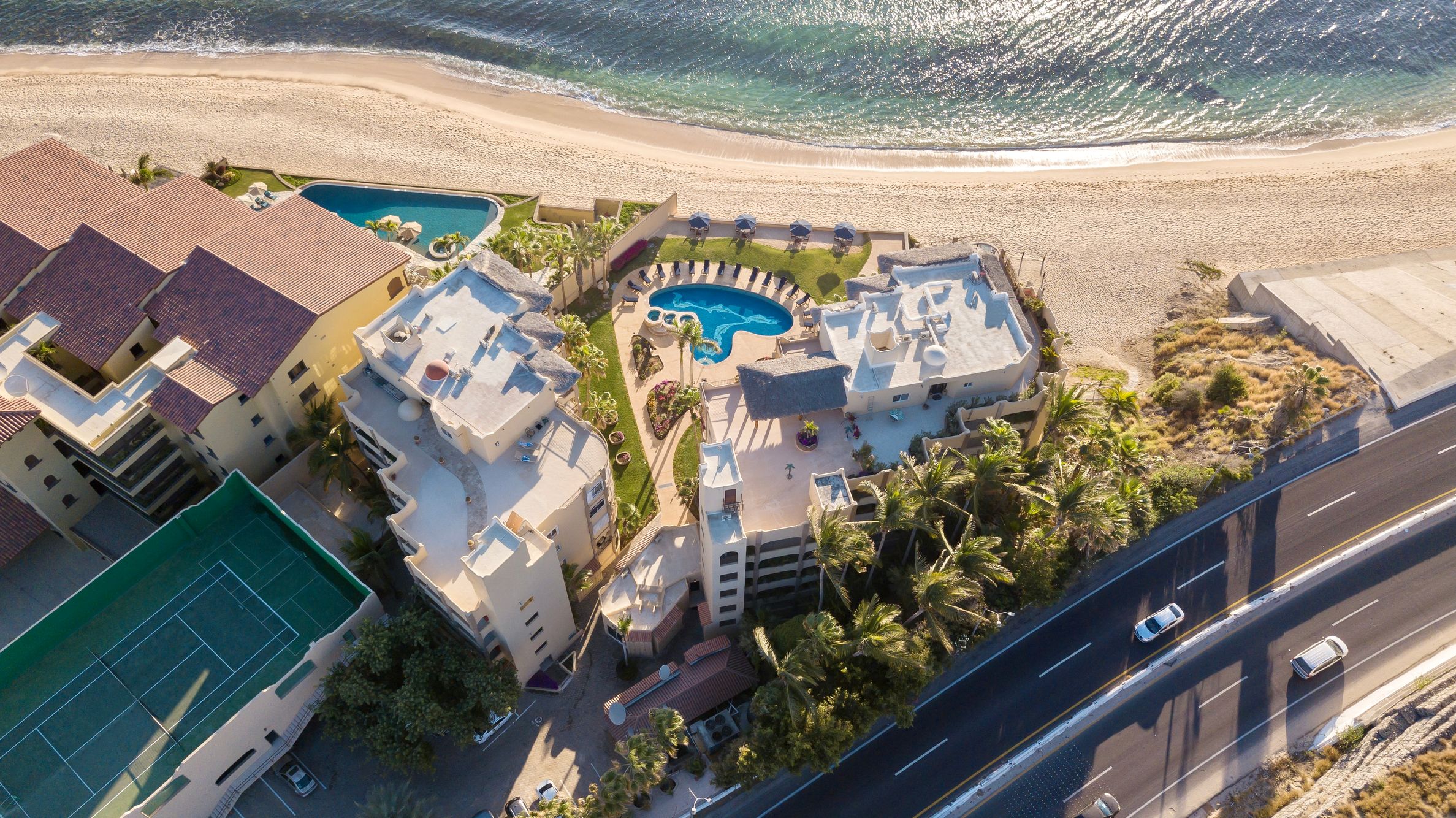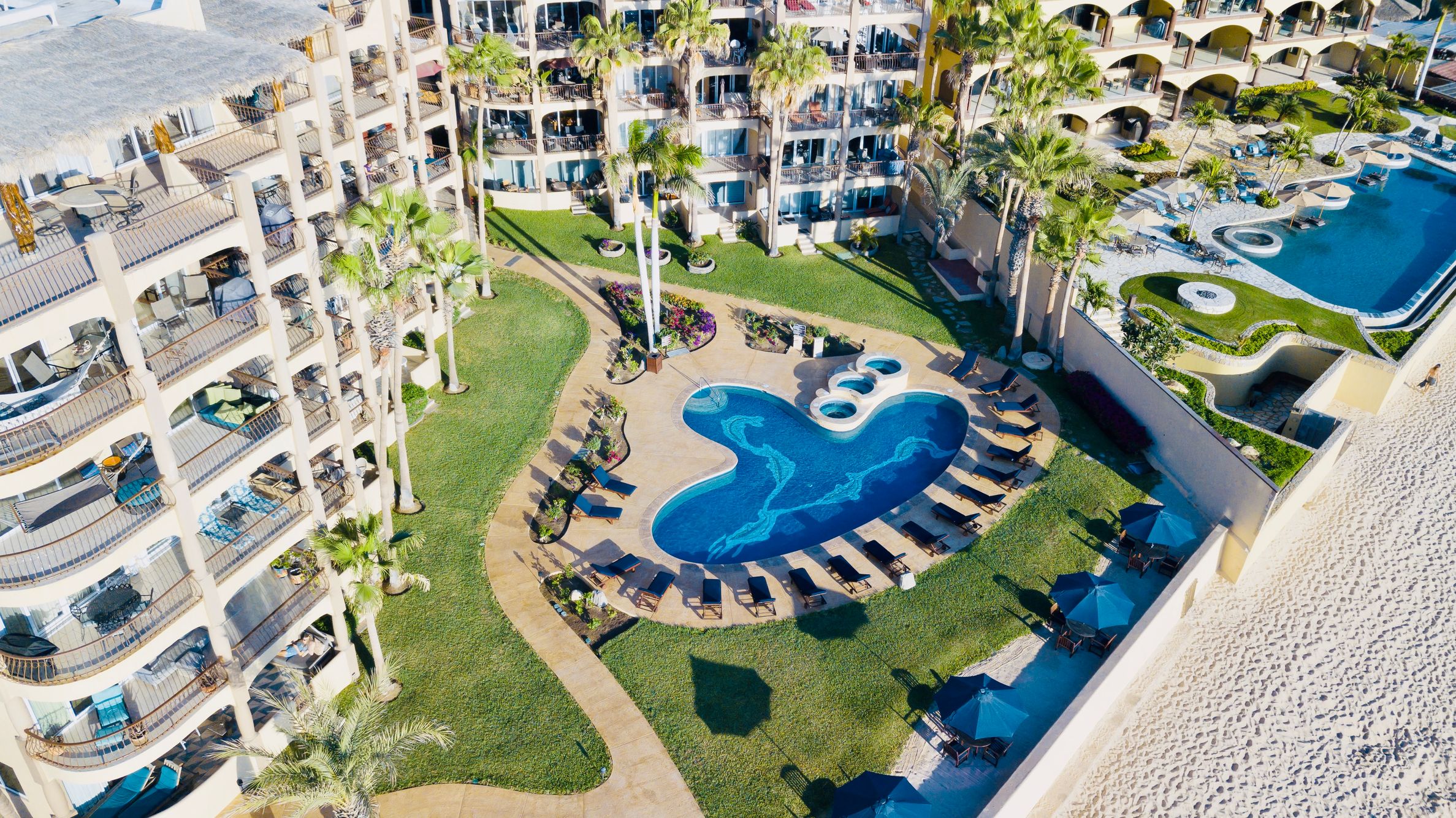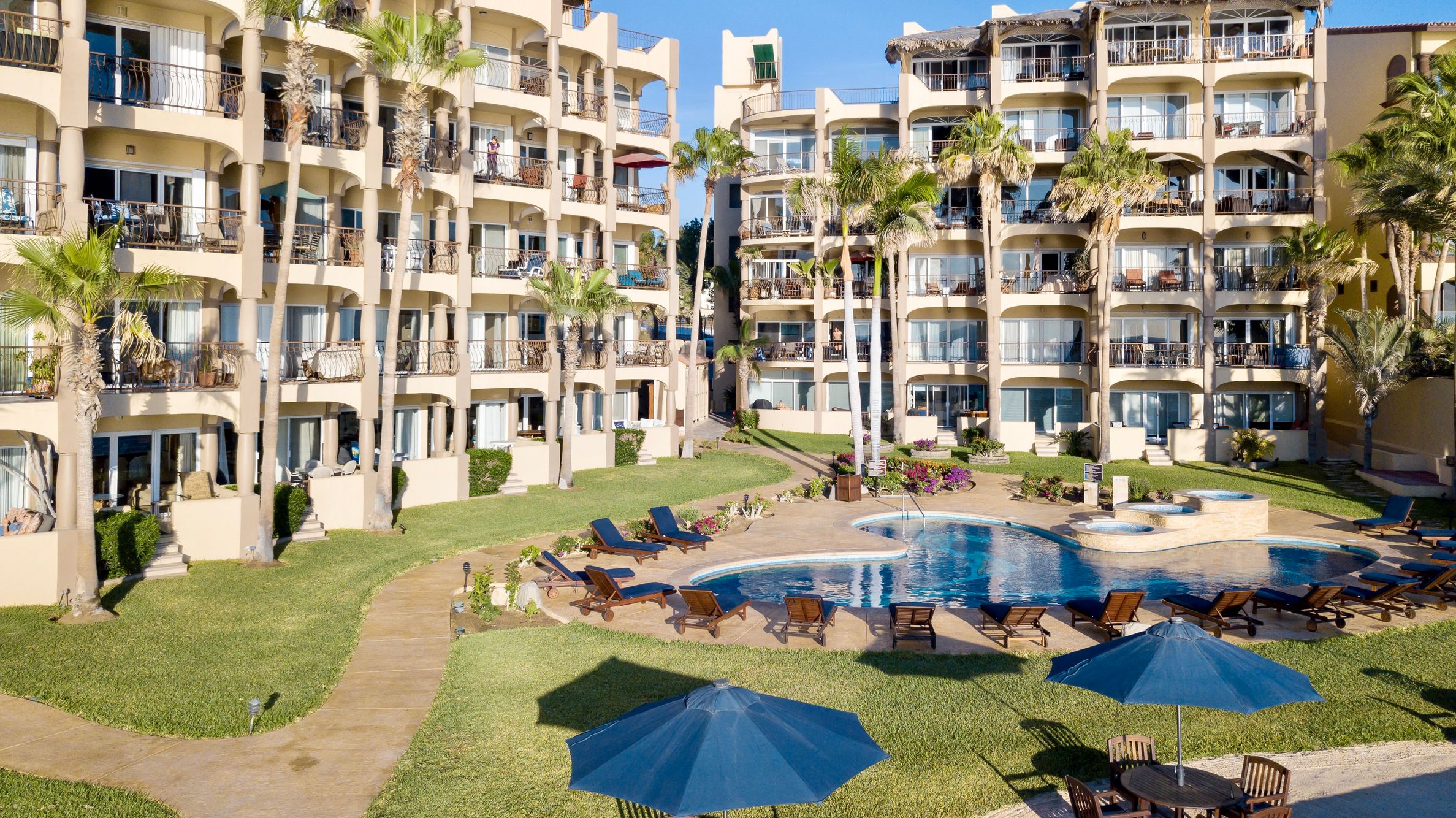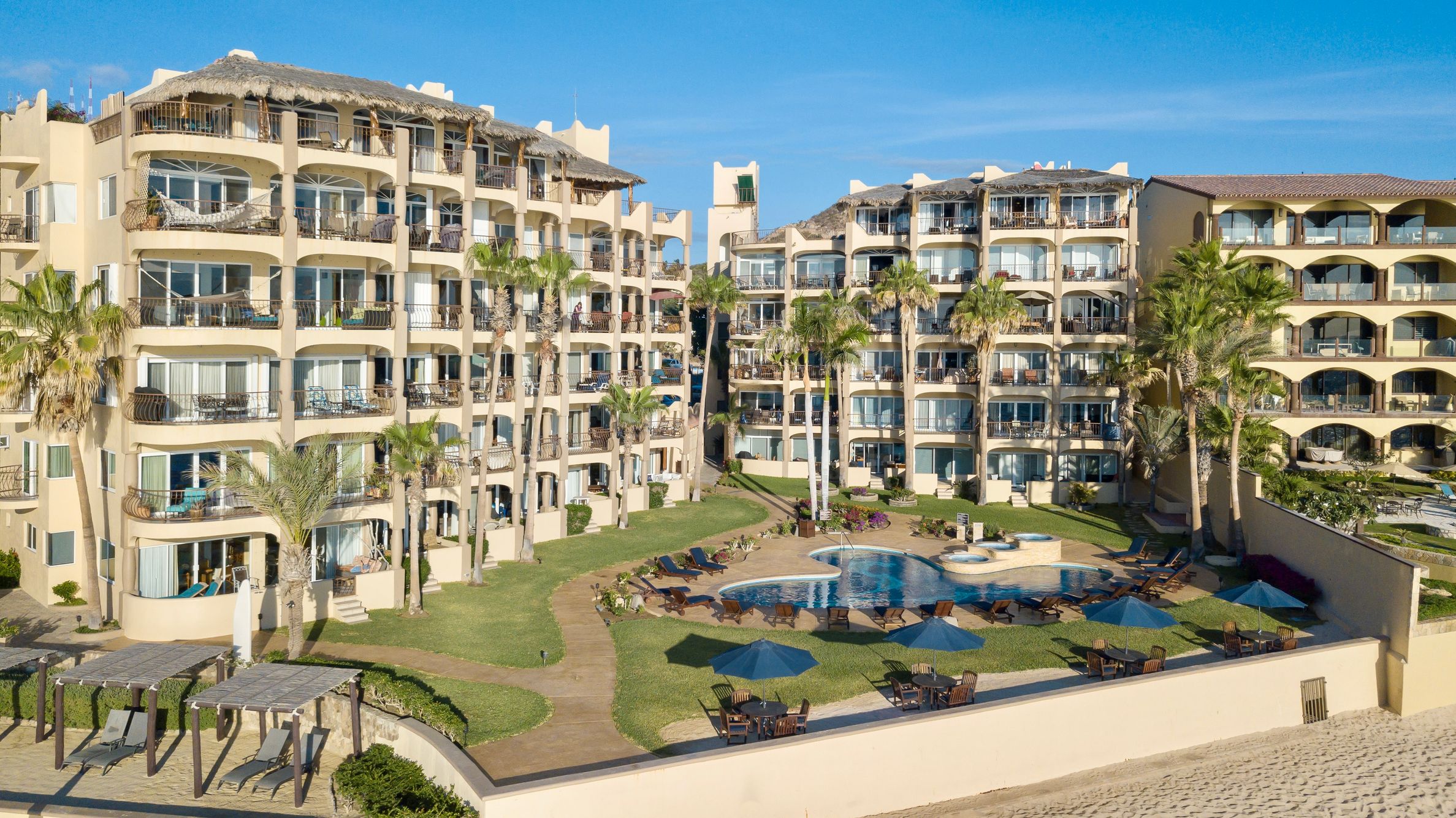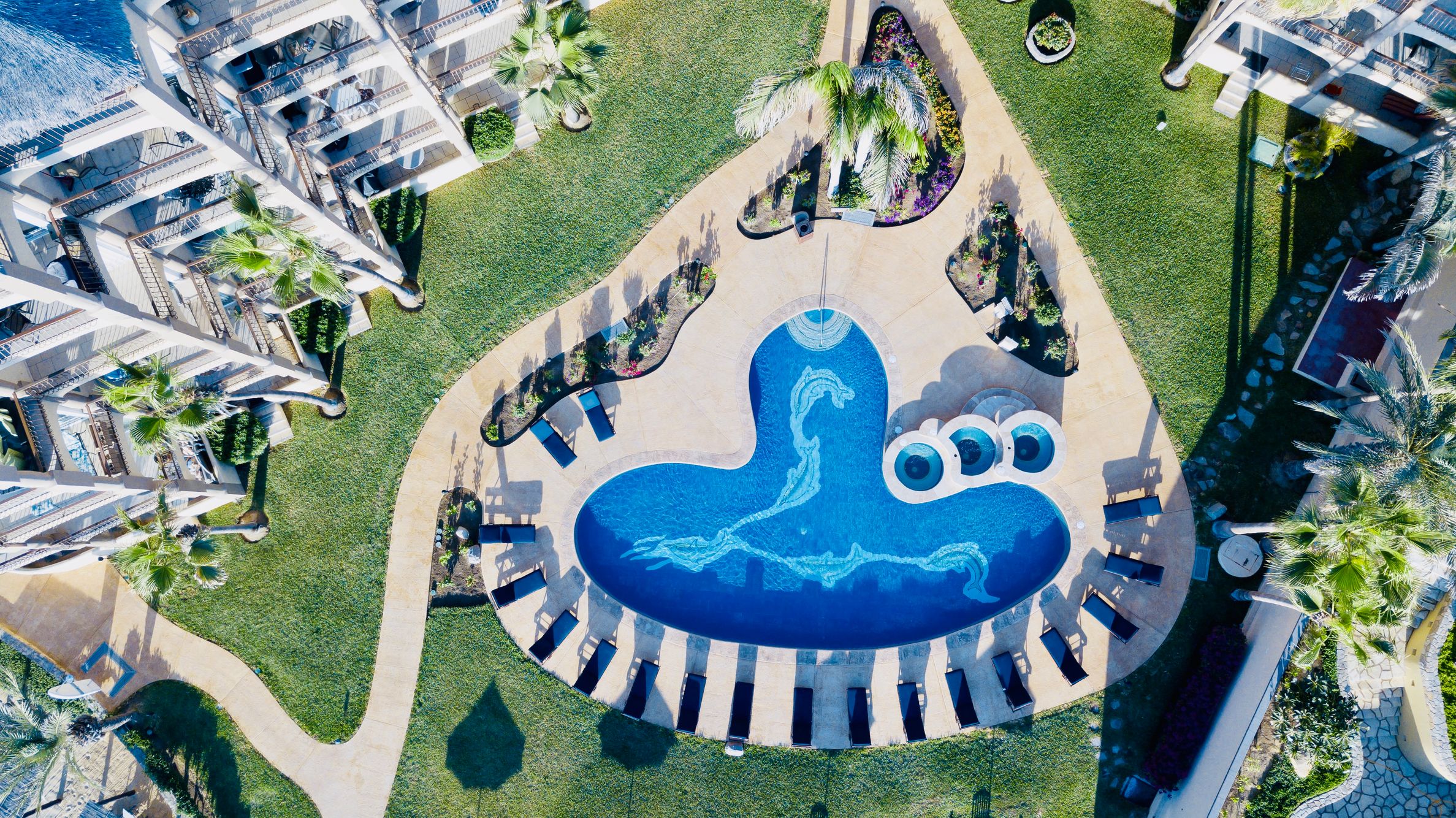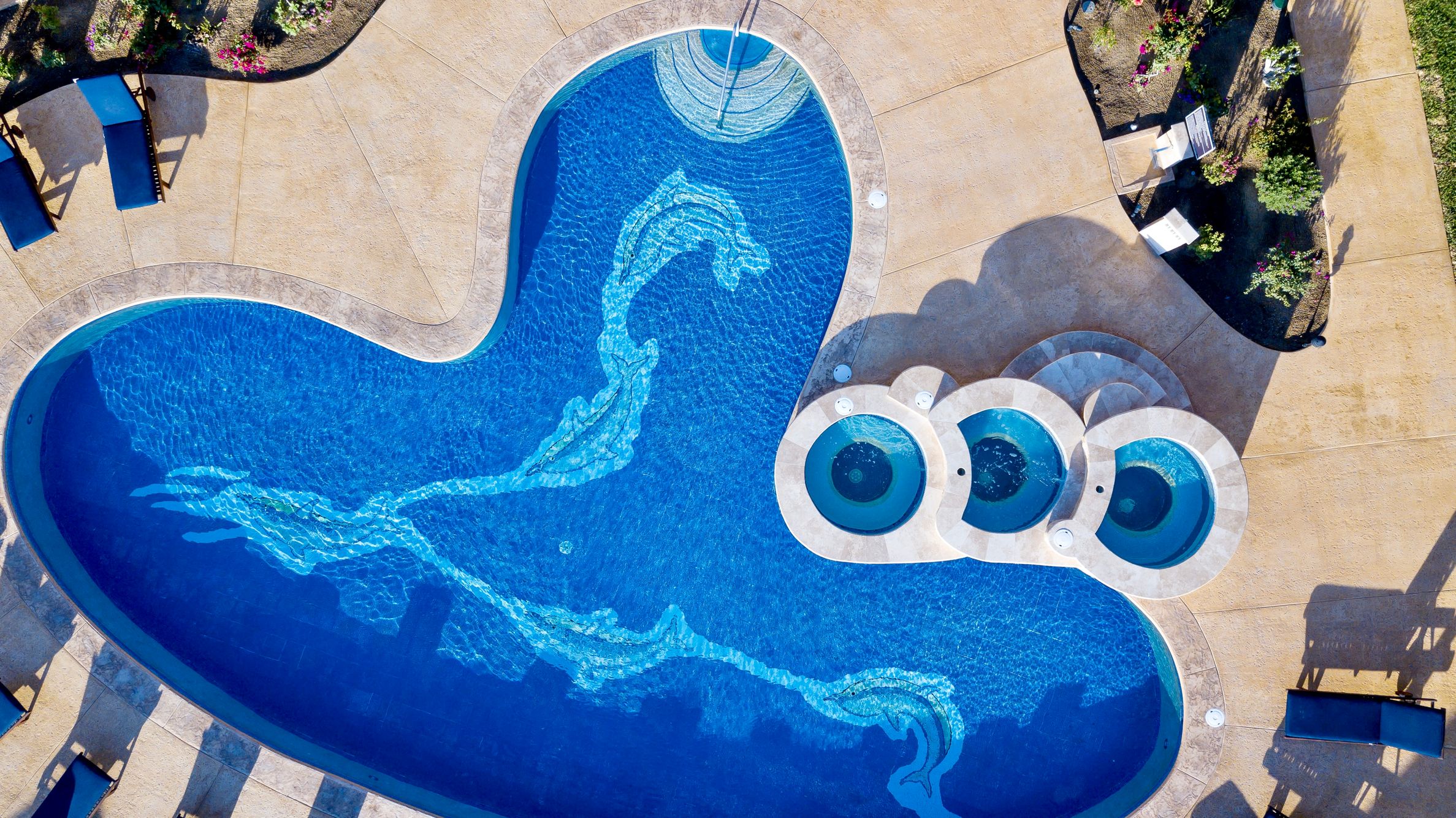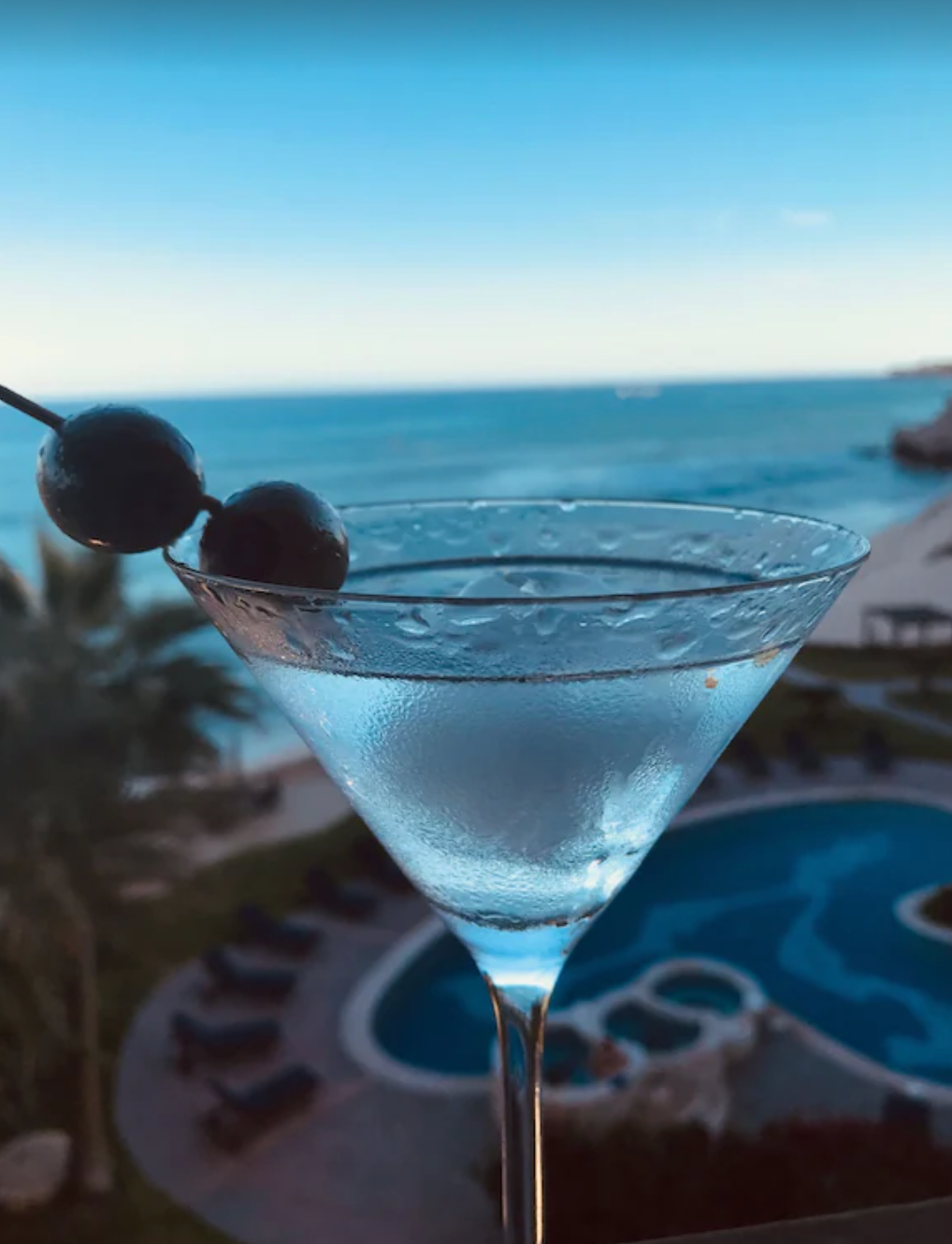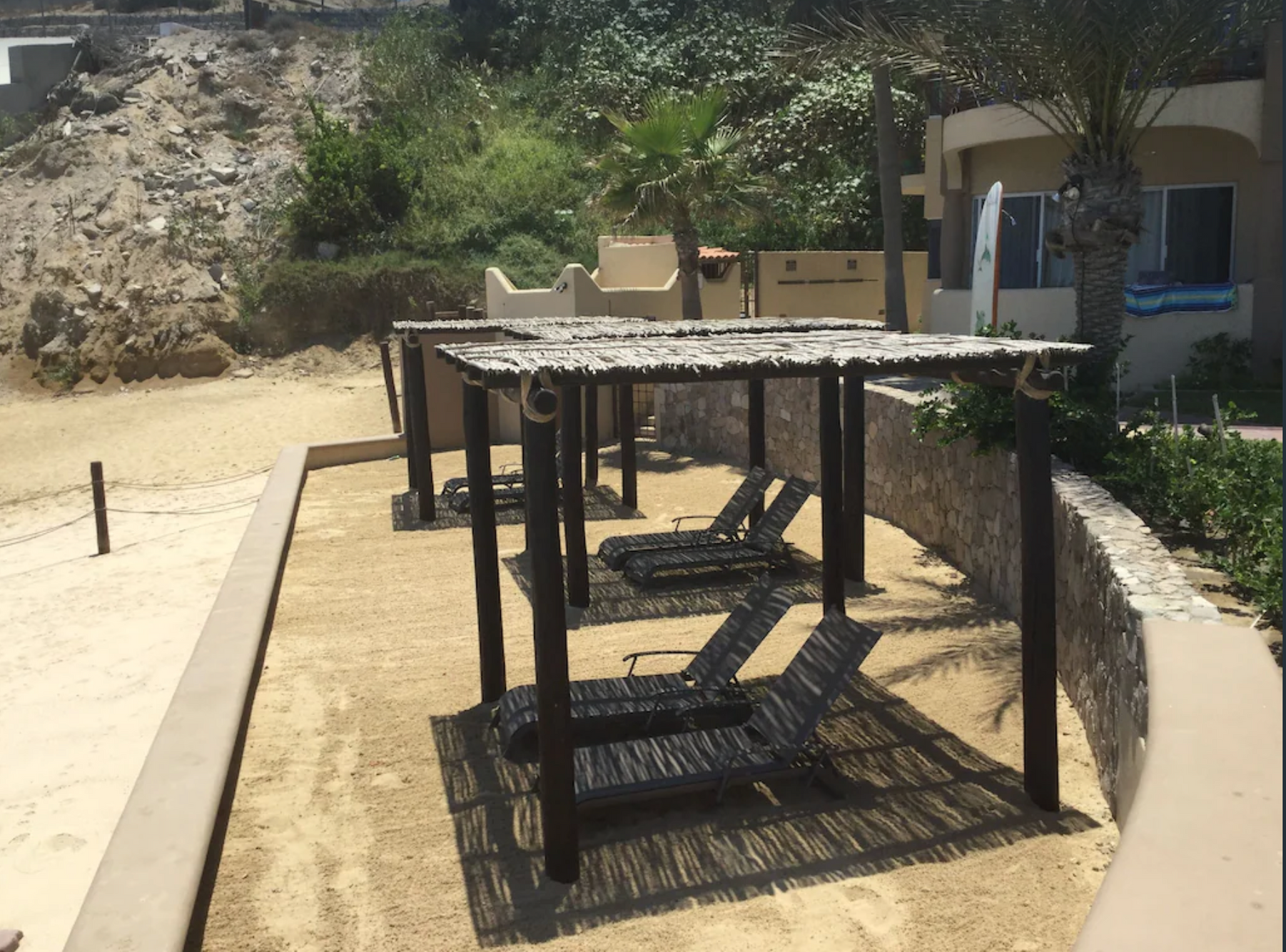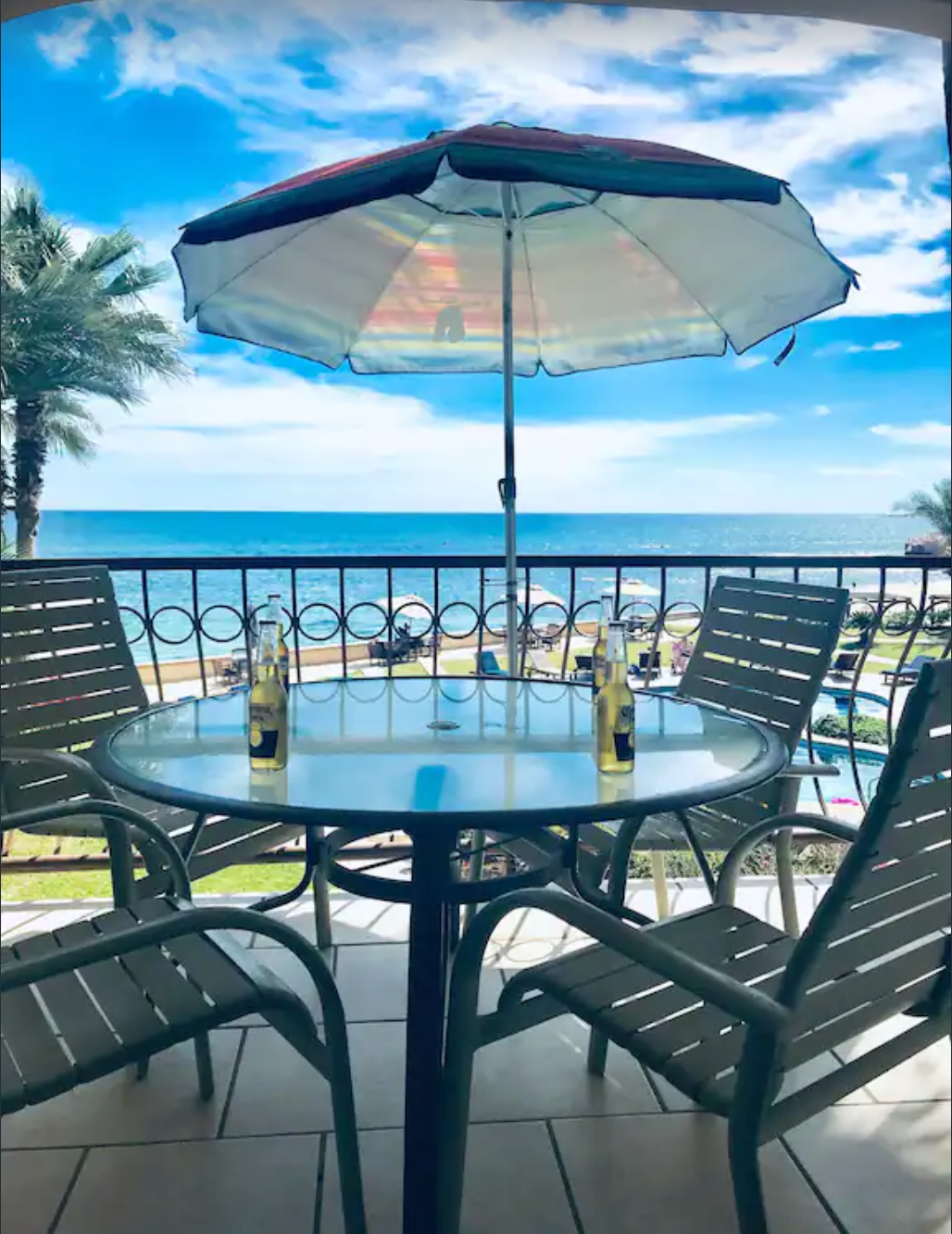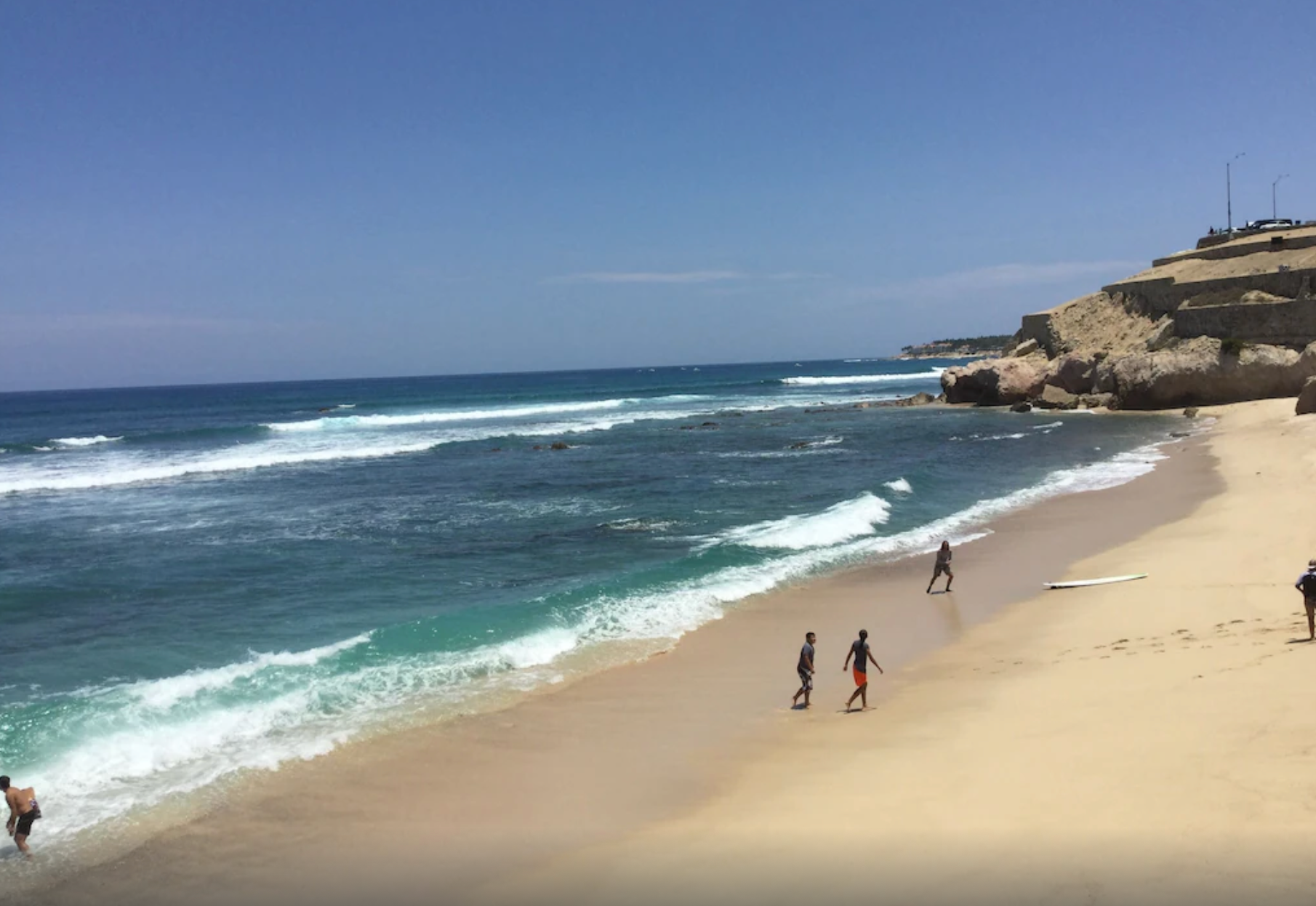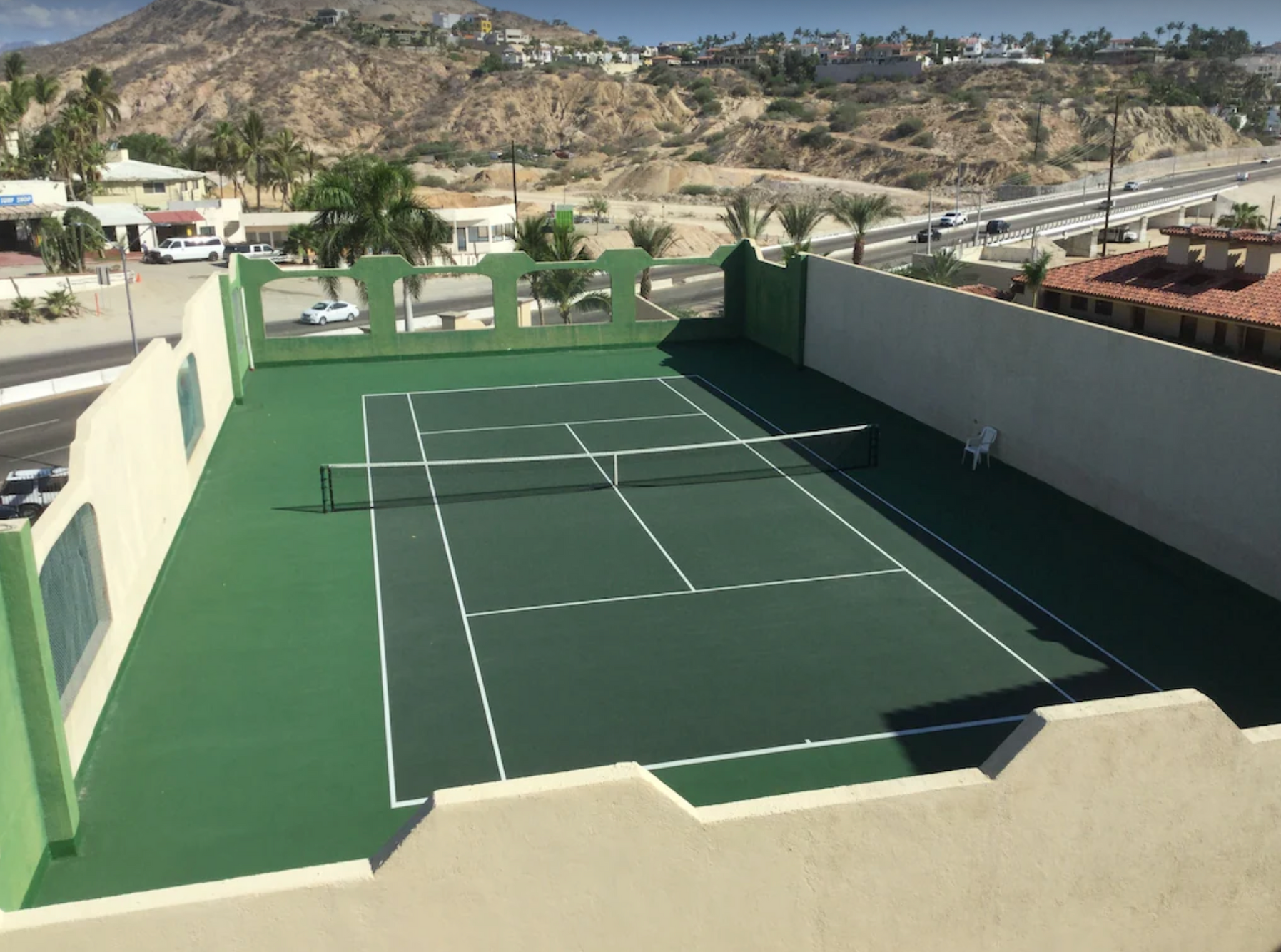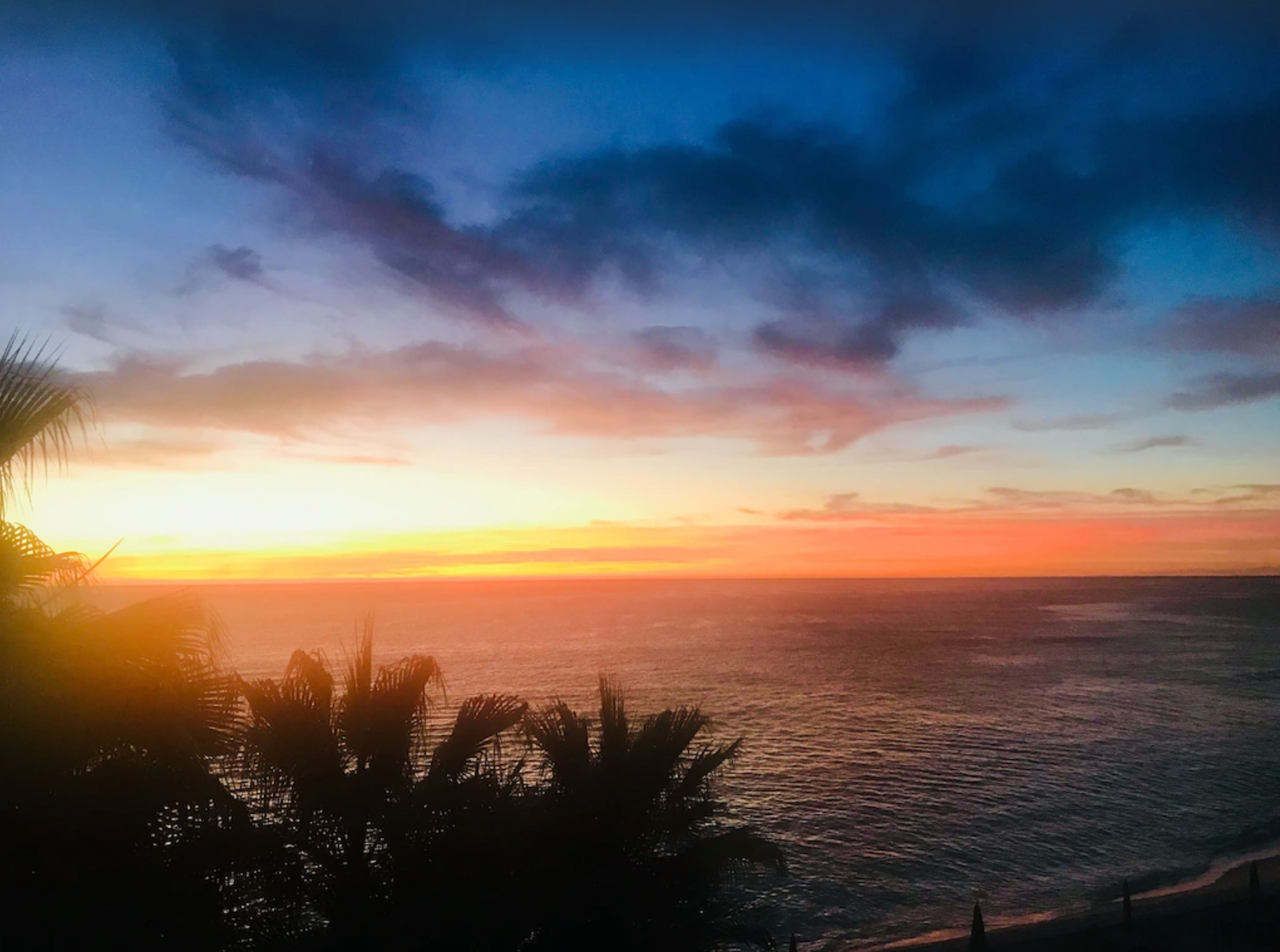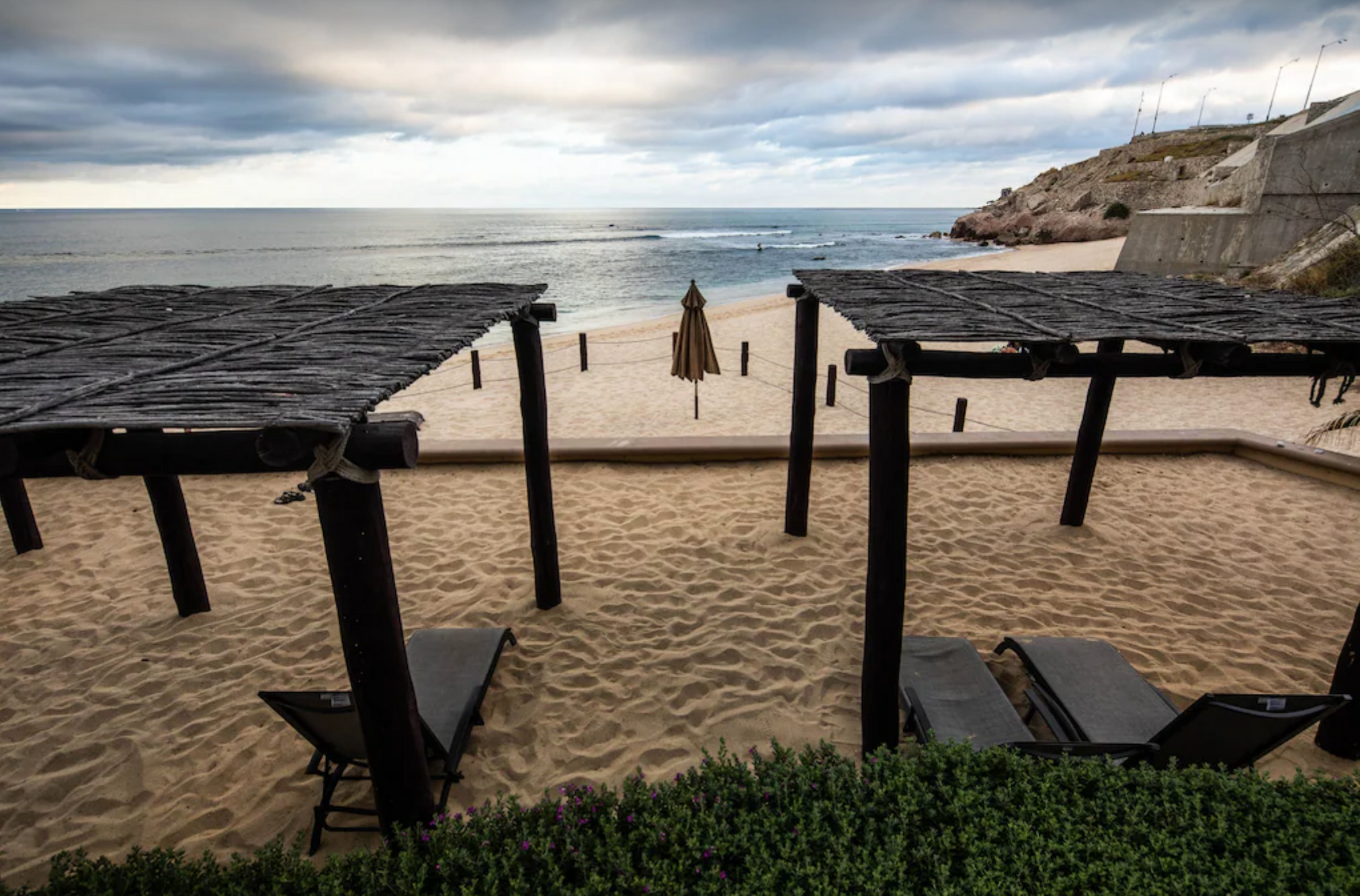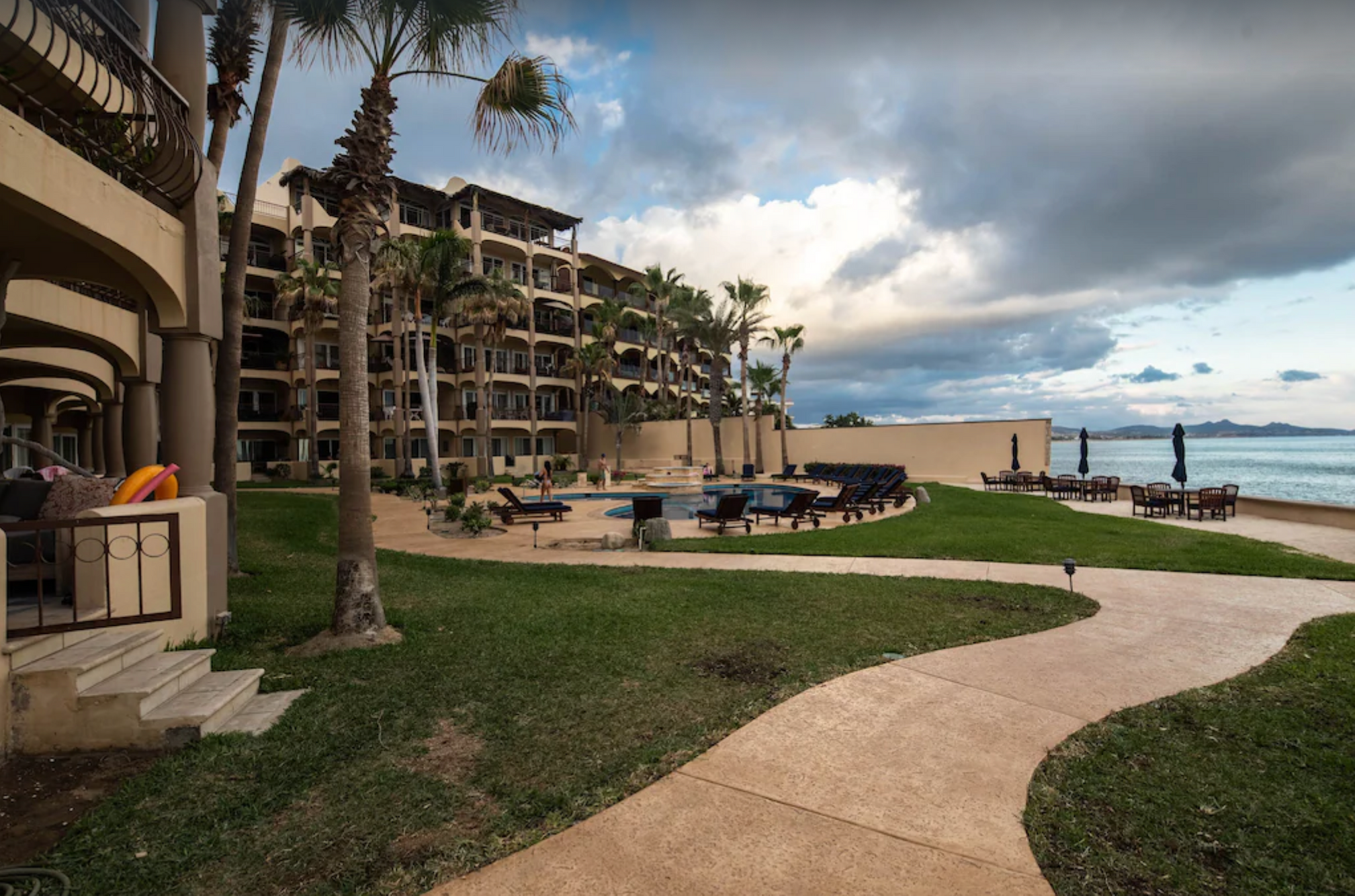 Las Olas is located at KM 28 on Costa Azul beach, a few doors down from the infamous Zippers Restaurant overlooking a beautiful white sand beach you can walk for miles and plenty of reefs which makes for great swimming and snorkeling. Right out front there are three world famous surf spots just a stones throw away. Zippers, The Rock & Old Mans. Whether your a beginner or a seasoned pro, grab your board and you'll be riding the waves within minutes.
The town of San Jose is 5 minutes away and has more than 40 art galleries and over 100 restaurants. There is a super market 3 minutes away by car and the airport is only a 20 minute drive. The town of Cabo San Lucas is just a 15-20 minutes drive (bus stop directly out front). The condo is completely remodeled with granite counters and all new stainless steel appliances. This unit is located on the second floor, corner unit, very private and quiet with an 180 degree ocean view. This condo is truly one of the best units Las Olas has to offer. When staying here you will get an unforgettable experience with the comfort of being at home and the pleasure of being on vacation all in one. We also have a small gym, tennis courts and a 24 hour guarded gate. Hope to see you soon!
There are two different 3 bedrooms in Las Olas this one is 1850sq. Ft there are smaller 3 bedroom that are 1350 sq ft with limited views and a little less in price, Just when your comparing.
Amenities include: Free High Speed WiFi, Large Heated Swimming Pool, 3 Tiered Jacuzzis, Gym, Rooftop Tennis Court, Large Private Balcony, Grill, Air Conditioning, Free Parking, In-Unit Washer and Dryer and 24/7 Security.
Please note that due to Covid protocol, only six people are allowed in the condo at all times.
WE ARE HERE TO SUPPORT
It can be stressful planning the perfect vacation - book your accommodations and experiences with us, and know that you are in the best of hands! Our team is committed to creating 5-star experiences for all of our guests and we would love for you to join us on your next vacation! Our intention is for our guests to have the peace of mind knowing that they have a team of people on their side who authentically care about everyone's safety and experience. This leads to a friendship, with both owner and guest, that is based on Let's Do Mexico's core values:
CONNECTION, INTEGRITY, EXPERIENCE, & TRANSPARENCY.
Pool Rules
Pool hours 7am-10pm.
No children under 13 allowed in the jacuzzi.
No children under 13 allowed in pool area without adult supervision.
Babies under 2 must wear swimming diapers.
Guests must rinse off before entering.
No running or diving.
No beach toys/boards in the pool.
Do not remove lounges from pool area.

5-Star Reviews
"AMAZING! View is heavenly! Clean mellow place to stay. Managed well , easy to deal with any issues. Ricky so nice can help you with anything. No better place to stay if you want a kitchen. Definitely will return - best hammock ever!!!"
Due to the uncertainty of Covid, we HIGHLY recommend purchasing travel insurance.
The average cost for a week trip is less than $20.
Save on Airbnb and Vrbo Fees!