Fill out this form for Las Olas availability. Average response time is 1-2 hours, guaranteed response within 24 hours.
Your Beach Getaway Starts Here! Las Olas Condominiums - San Jose del Cabo (daily, weekly and monthly rentals available)
Family Friendly Area - Amazing Surf and Swimmable Beaches
Rent your own piece of paradise right on the beaches of San Jose del Cabo! Let's Do Mexico welcomes you to stay at Las Olas Condominiums in Los Cabos, a family-friendly oceanfront condo complex with immediate access to sandy beaches, perfect waves for surfers of all levels, and breathtaking ocean views from the private balcony high atop the fifth floor. When you enter the gated paradise of Las Olas, you will instantly realize that you are indeed somewhere special. Whether it is the whales breaching in the distance, pods of dolphins swimming by, or the perfect peeling waves, there are endless magnificent views that you will remember for a lifetime.
Work and Play in San Jose! Fast Internet and Cool Ocean Breezes
Come work and play at Las Olas with our fiber-connected Wifi systems. Fiber optic internet speeds are about 20 times faster than regular cable. Our speed tests read 300 mbps.
24/7 Security - Gated Complex - Close Proximity to Downtown SJD
Las Olas is a gated complex with 24-hour security, located at the end of the beach which means more privacy and less foot traffic. These one, two, and three bedroom sub-penthouse condos are every surfer's dream, just steps away from world class surfing at Zippers, The Rock, Middles, and Old Man's. Everything you need is just a short drive away. Explore the cobblestone streets of Downtown San Jose del Cabo with local restaurants and shops just 15 minutes away. If you want to stay closer to Las Olas, there are two beachfront restaurants within a 5 minute walk along the beach. There is a local grocery 5 minutes from the condo and the SJD airport is a short 15 minutes away as well.
Concierge Services - Our Team Will Align You with Trustworthy, Accountable Local Businesses and Excursions
If you are looking for airport transportation, surf lessons, surf photographer, fishing/boating trips, a yacht experience, or any special requests or events the Let's Do Mexico Team can help connect you with trustworthy, safe, local businesses and experiences.
Please note that every beachfront resort from Cabo San Lucas to San Jose del Cabo is backed by a highway, there will be occasional road noise. Our team provides noise machines in each bedroom to help mute the noise.
HOA Protocol
Construction time for Las Olas is August 1-October 15. Please expect noise between 9am - 5pm.
Due to Covid Protocol, only 6 people are allowed in the three bedroom, 4 people in the two bedroom, and 2 people in the one bedroom.
Beachfront Condo Rentals at Las Olas, Mexico
*Spectacular Views* Surfer's Paradise* Beachfront Vacation Rentals* All-inclusive surf trips* Transportation services *yacht experiences
Contact Us Today! Book Direct and Save on Fees.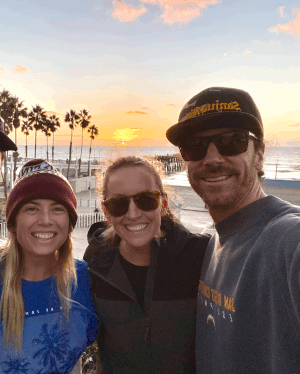 About the Spaces
Combine luxurious living with affordable prices when you book these Las Olas Condos! These sub-penthouse condominiums are not only affordable, but have all been updated in 2021, bringing in high-end furniture, a fully equipped kitchen, and ample space for you and your family. All of the condos sit high atop the 5th floor, and are just a few minutes from downtown San Jose del Cabo and only 35 minutes to Cabo San Lucas!
Come work and play at Las Olas with our fiber connected Wifi systems. Fiber optic internet speeds are about 20 times faster than regular cable. Our speed tests read 300 mbps.
Located just 15 minutes away from the SJD Airport, you can enjoy watching 3 famous surf breaks from the comfort of your condo with the peace of mind knowing you are in a safe, gated community with 24-hour security.
Amenities include: Free High Speed WiFi, Large Heated Swimming Pool, 3 Tiered Jacuzzis, Gym, Rooftop Tennis Court, Large Private Balcony, Grill, Air Conditioning, Free Parking, In-Unit Washer and Dryer and 24/7 Security.
All of our guests remark at how peaceful and memorable the sights and sounds of the ocean. During December-April, there is a high likelihood that you will see whales breaching from the large private balconies! So, don't miss out and book with us today!
Key Highlights / Features
Property Amenities
Free High Speed WiFi
Beachfront
Swimming Pool
Hot Tubs
Gym / Fitness Center
Rooftop Tennis Court
Elevator
Close to Restaurants
Close to Grocery
15 Minutes from SJD Airport
Free Self Parking
Kitchen
Refrigerator
Microwave
Dishwasher
Stovetop
Coffee/Tea Maker
Blender
Cookware / Dishes / Utensils
BBQ Grill
Entertainment & Recreation
Smart TV
Swimming Pool
Gym / Fitness Center
Rooftop Tennis Courts
Beach
Other Amenities
Private Balcony
Pillows, Bath & Beach Towels
Shampoo, Conditioner, Soap
Iron / Ironing Board
In-Unit Washer / Dryer
Ceiling fans
Air Conditioning
Telephone
First Aid Kit
Fire Extinguisher
Smoke Detector

5-Star Reviews
Absolutely fabulous! The management team is the best I've ever communicated with while renting any condos or rental properties. From booking to Ricky whom totally welcomed us and took care of all our needs. The space is perfect ESPECIALLY if you surf! It's a stone throw away from loads of point breaks. The Wi-Fi is very strong if you work online. We didn't want to leave the view at all times of day is breathtaking!
Thank you so much again for everything - we can't wait to return hopefully next year! Fingers crossed.
Due to the uncertainty of Covid, we HIGHLY recommend purchasing travel insurance.
The average cost for a week trip is less than $20.
Save on Airbnb and Vrbo Fees!