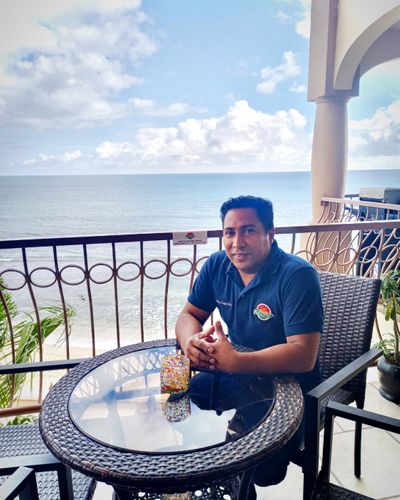 Local Manager Ricky Garcia
Ricky was born in Acapulco City and moved to San Jose del Cabo almost 10 years ago with his wife and son. He has worked in customer service for 20+ years and it is his biggest passion in life. He was professionally trained at the Four Seasons and currently works a second job as a bell boy at Viceroy. His wife and sister in law are a part of our cleaning crew - it is truly a family effort and Ricky is the glue of the Lets Do Mexico team. He always goes above and beyond to ensure our guests have a memorable, stress free vacation.
"I love meeting people from different parts of the world and I look forward to connecting with you. I will do my best to make your stay as comfortable as possible - please don't hesitate to reach out if there is anything I can help support with!"