Fill out this form for Las Olas availability. Average response time is 1-2 hours, guaranteed response within 24 hours.
3 Bed - 2 Bath top floor corner unit beachfront Condominium at Las Olas in San José del Cabo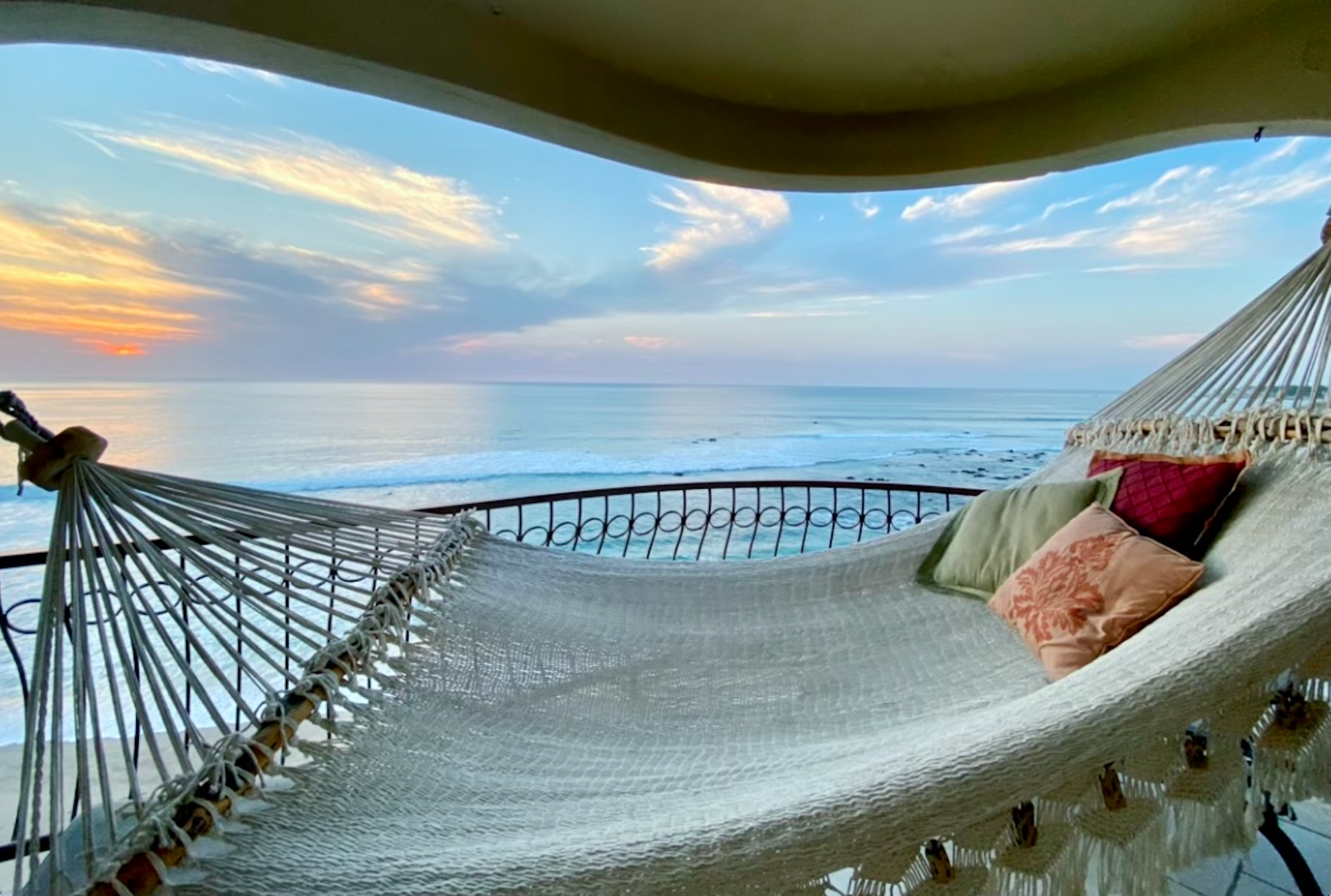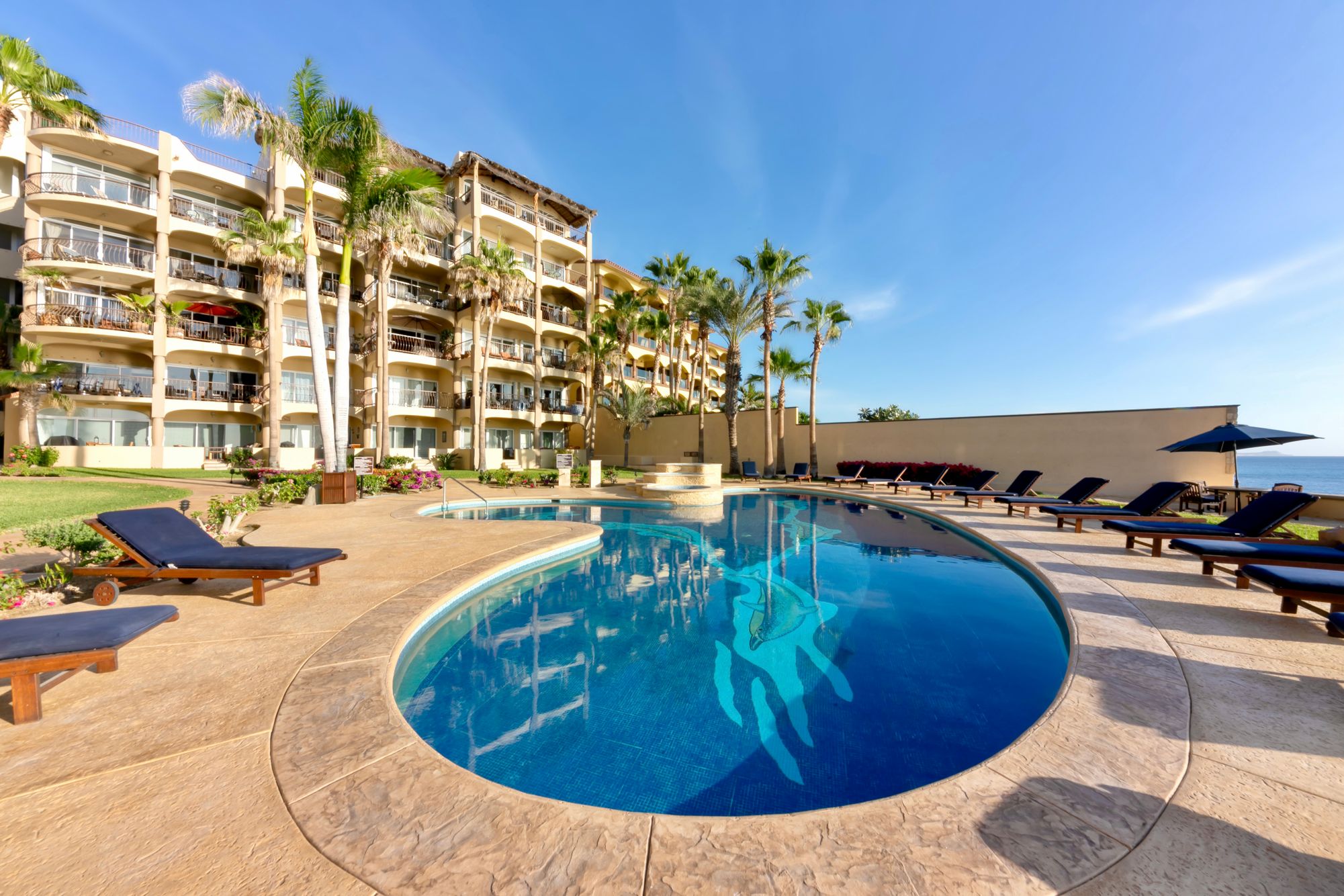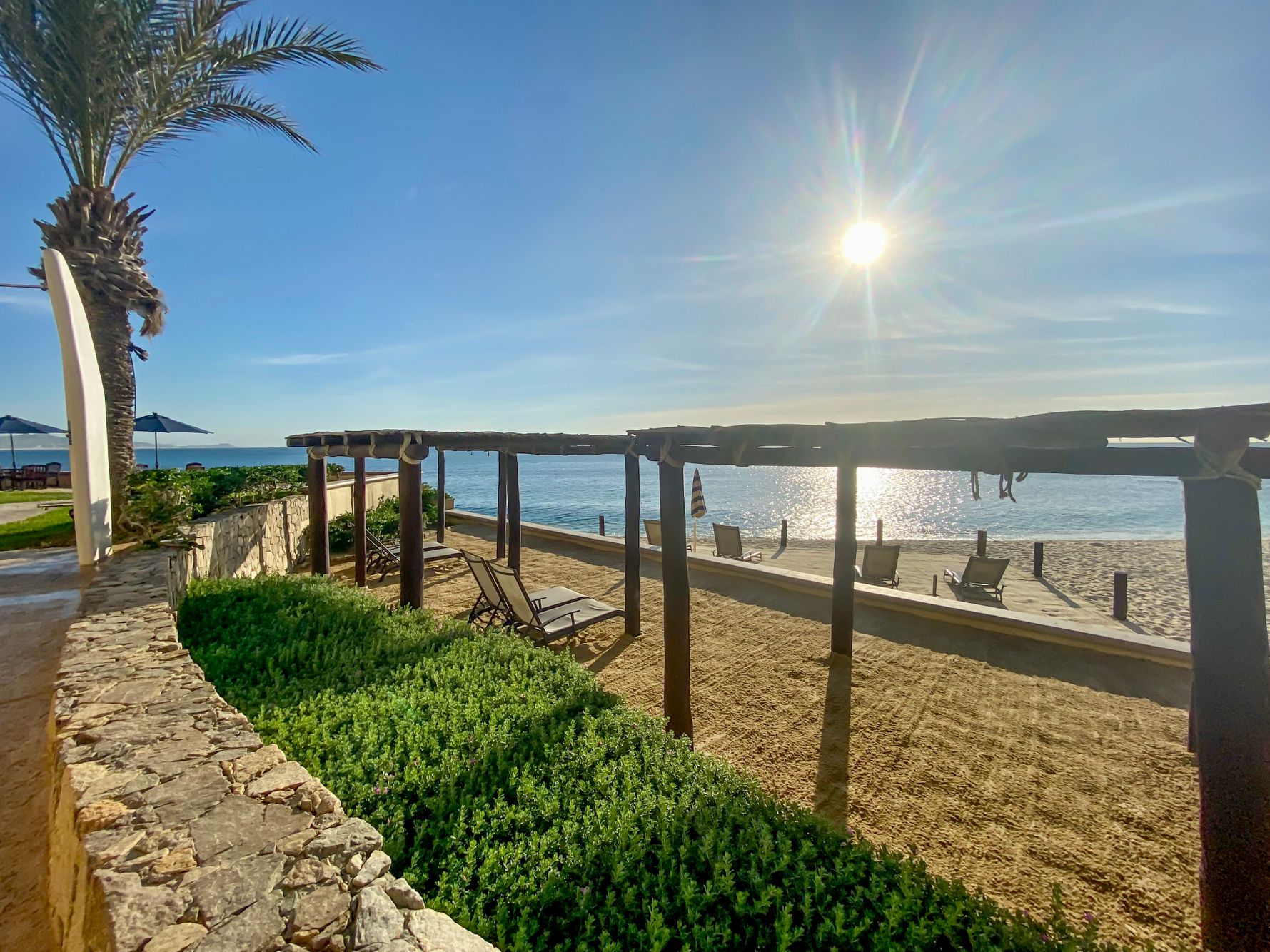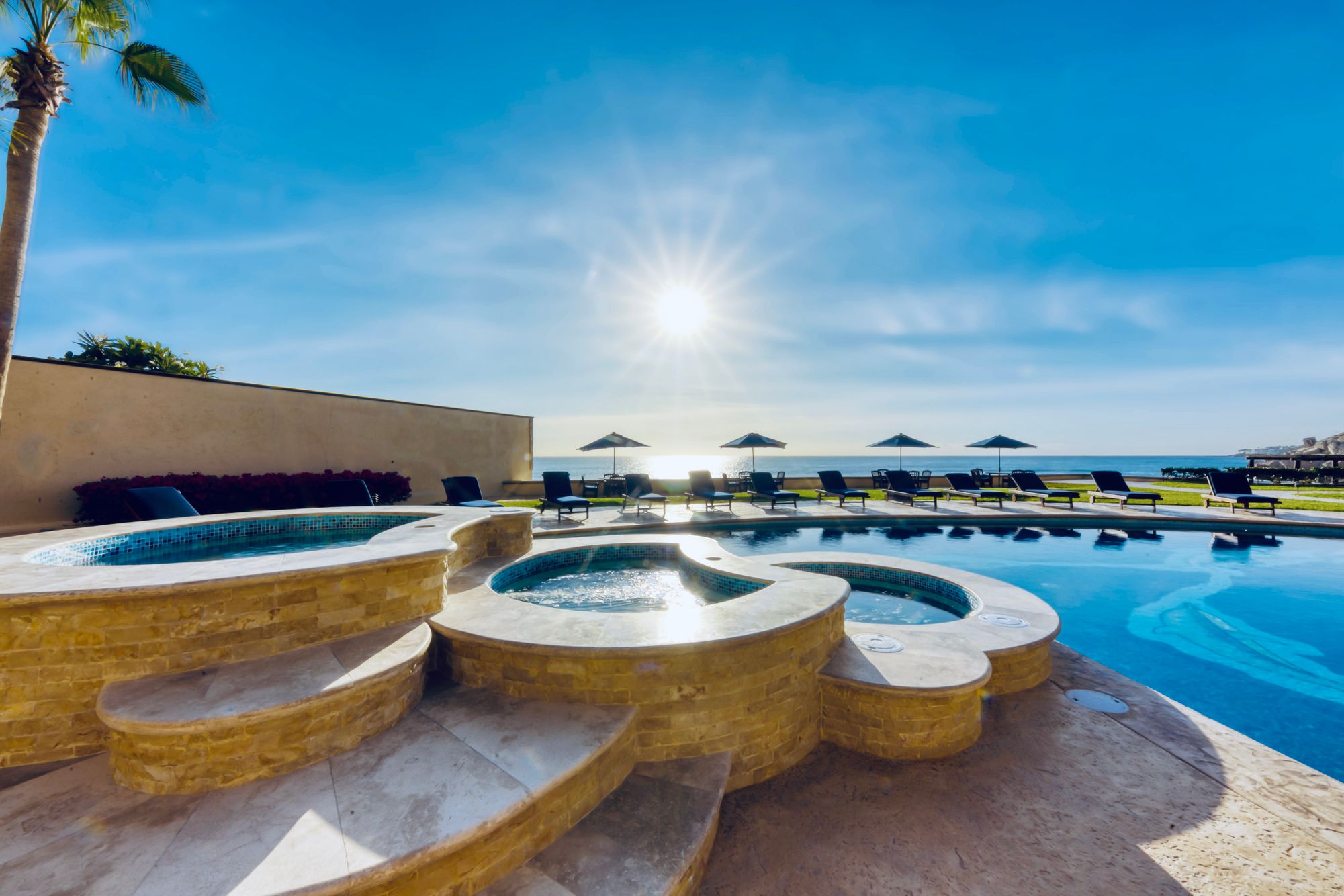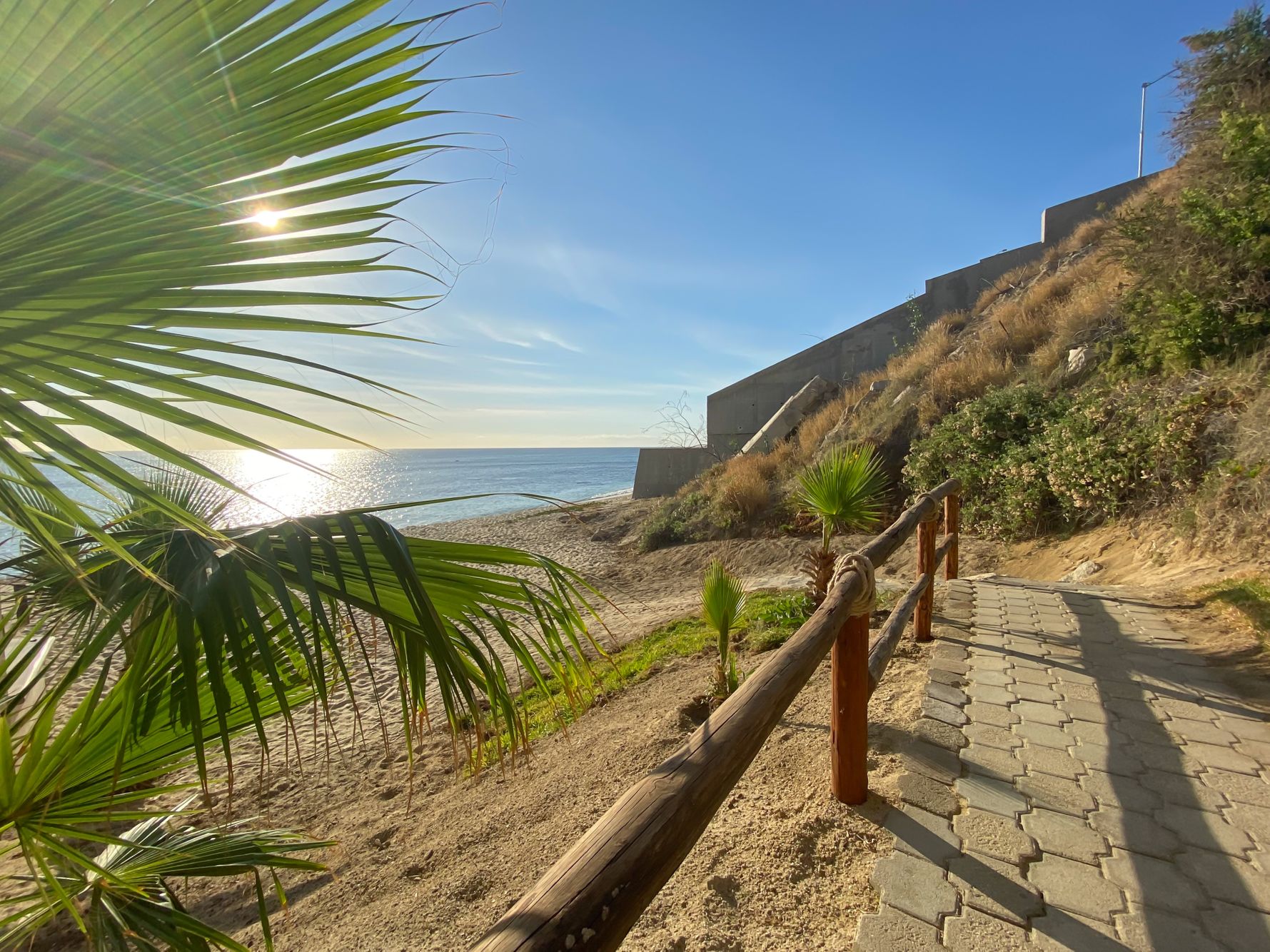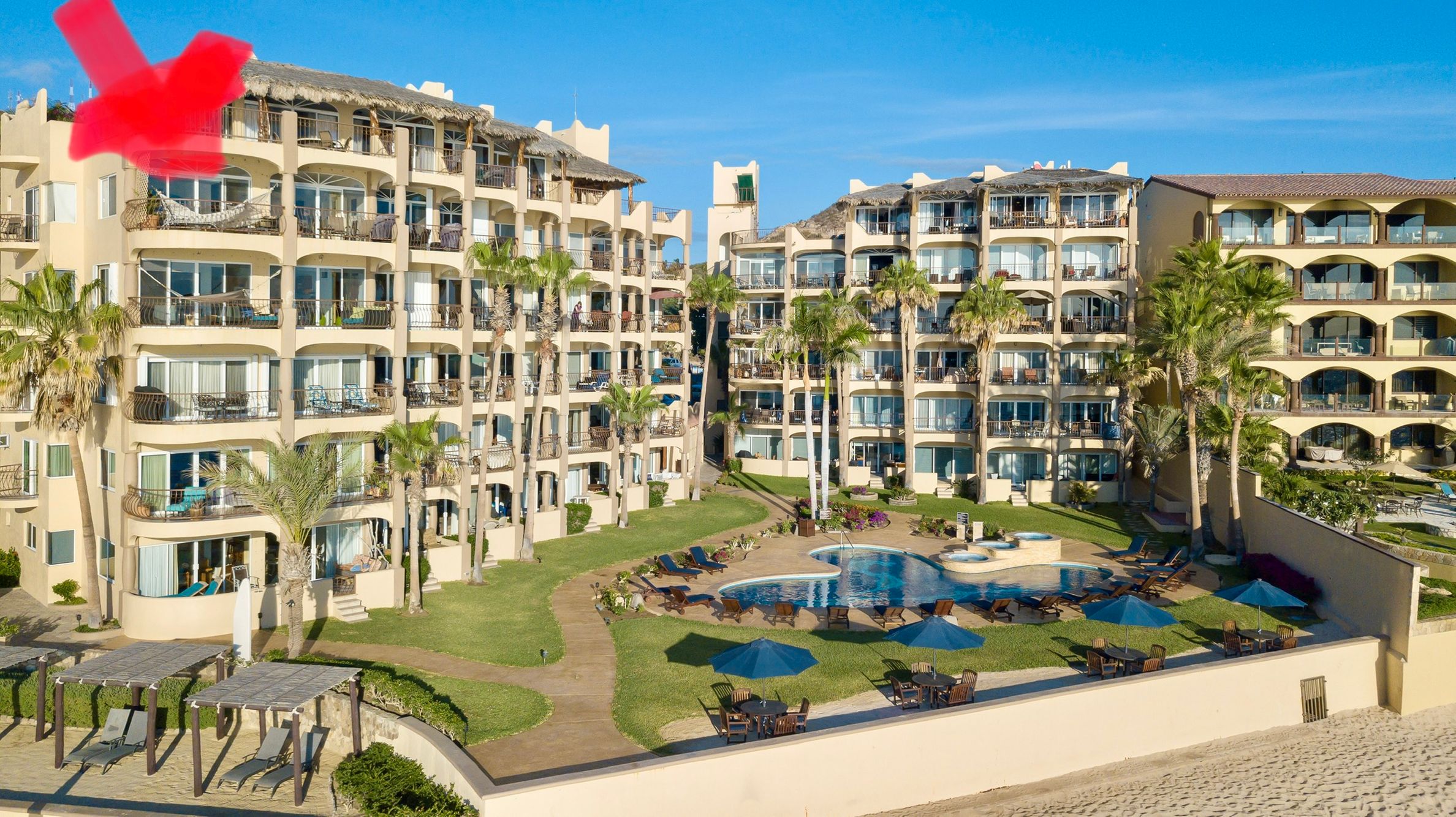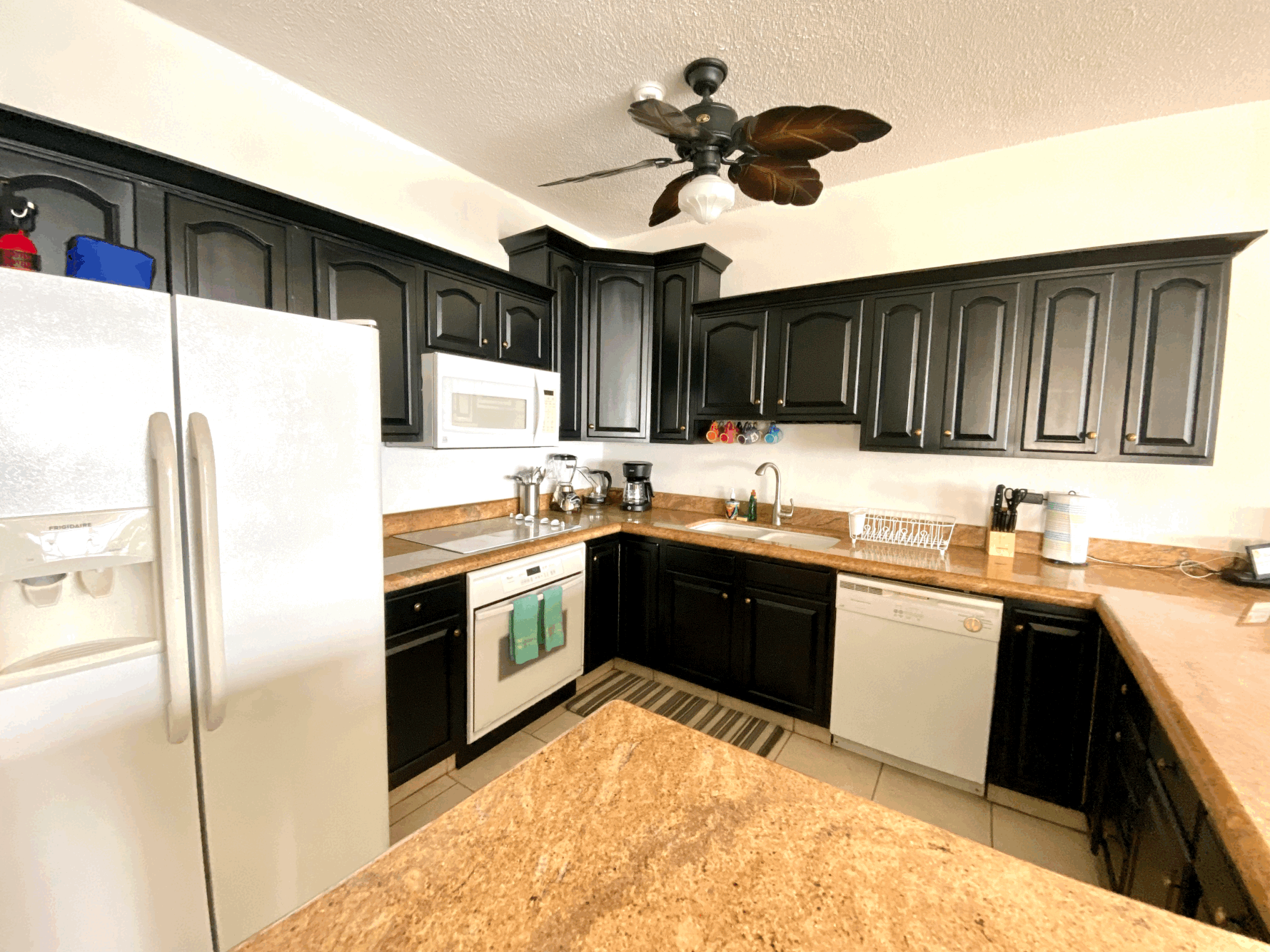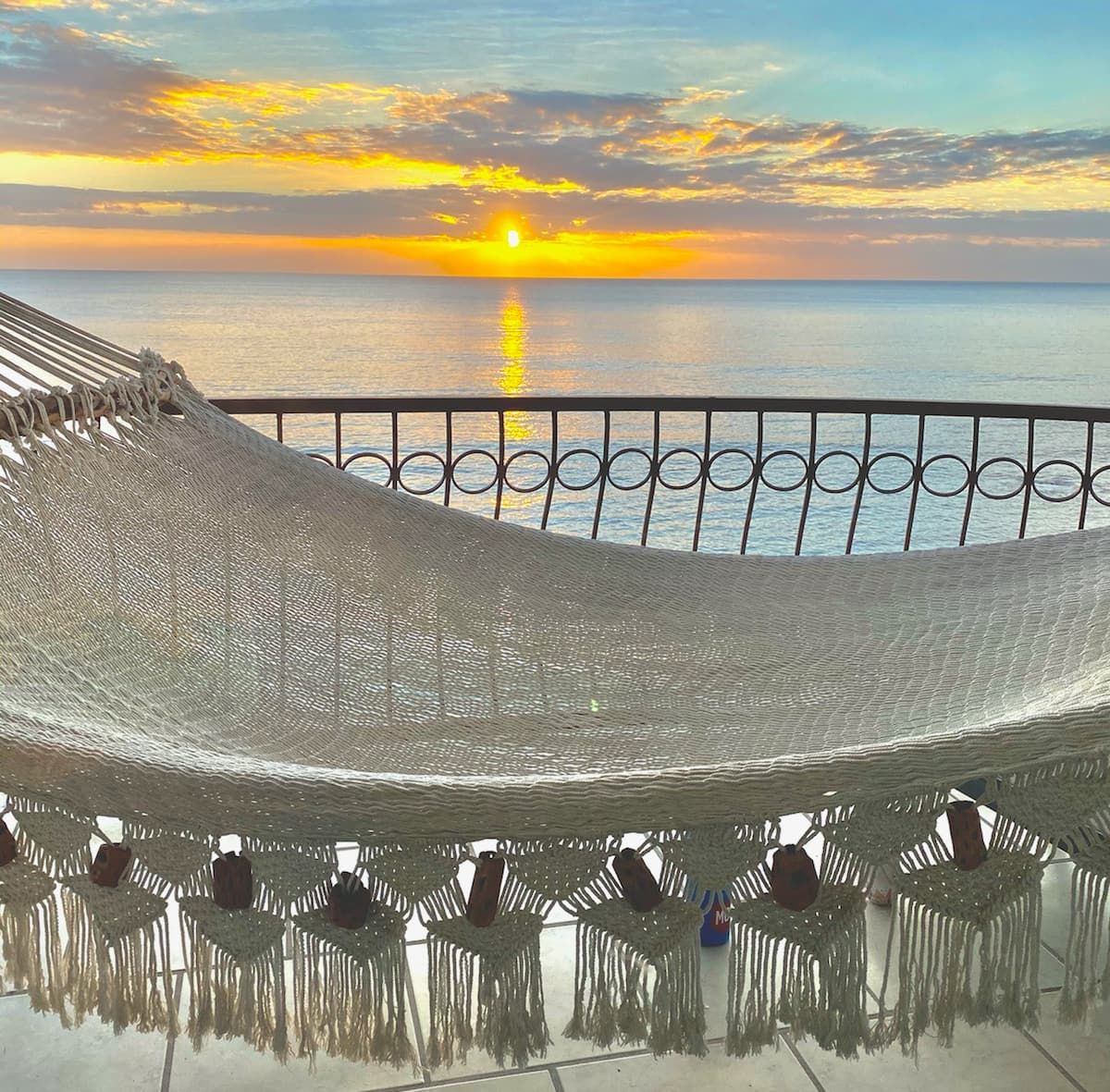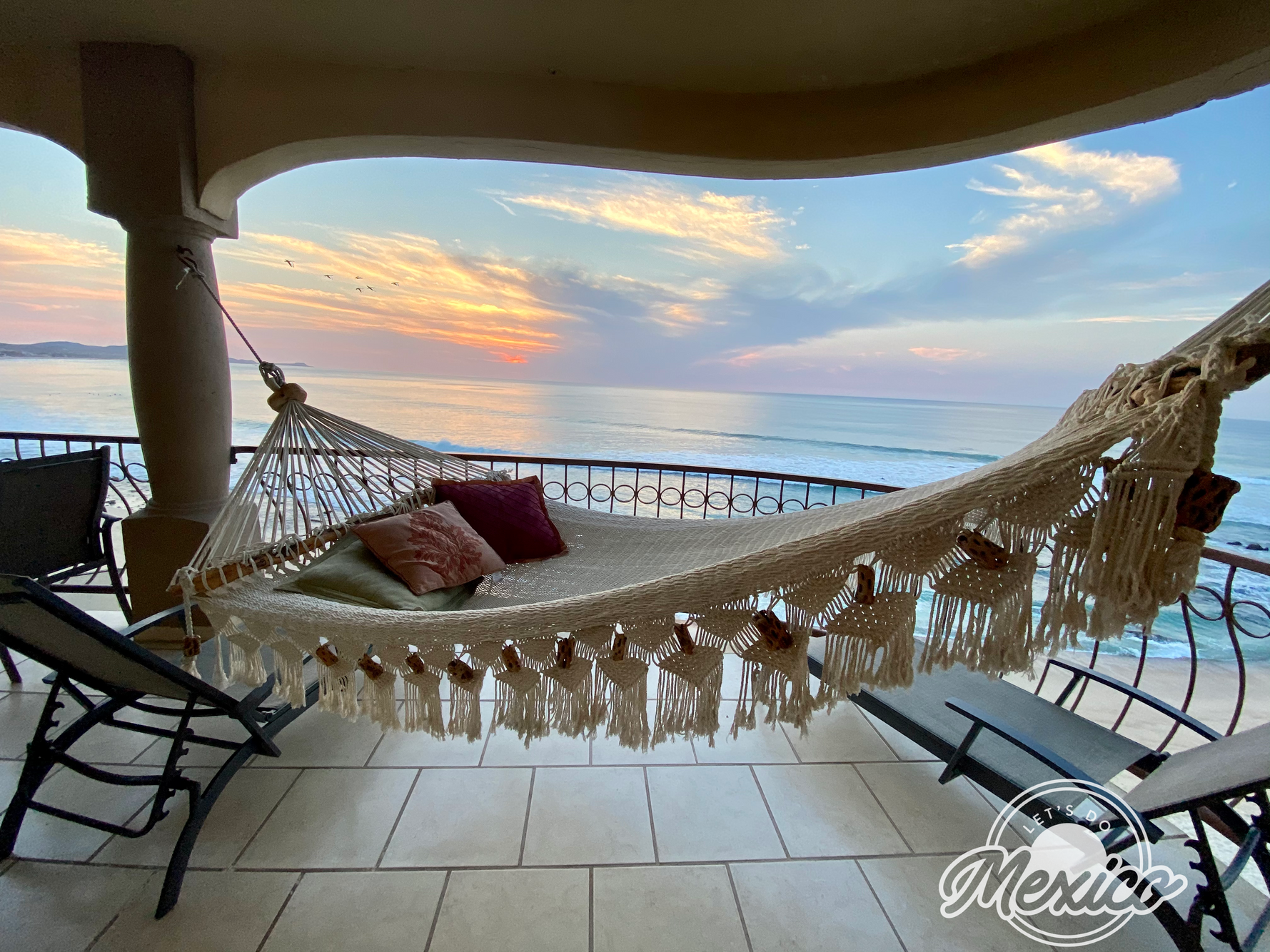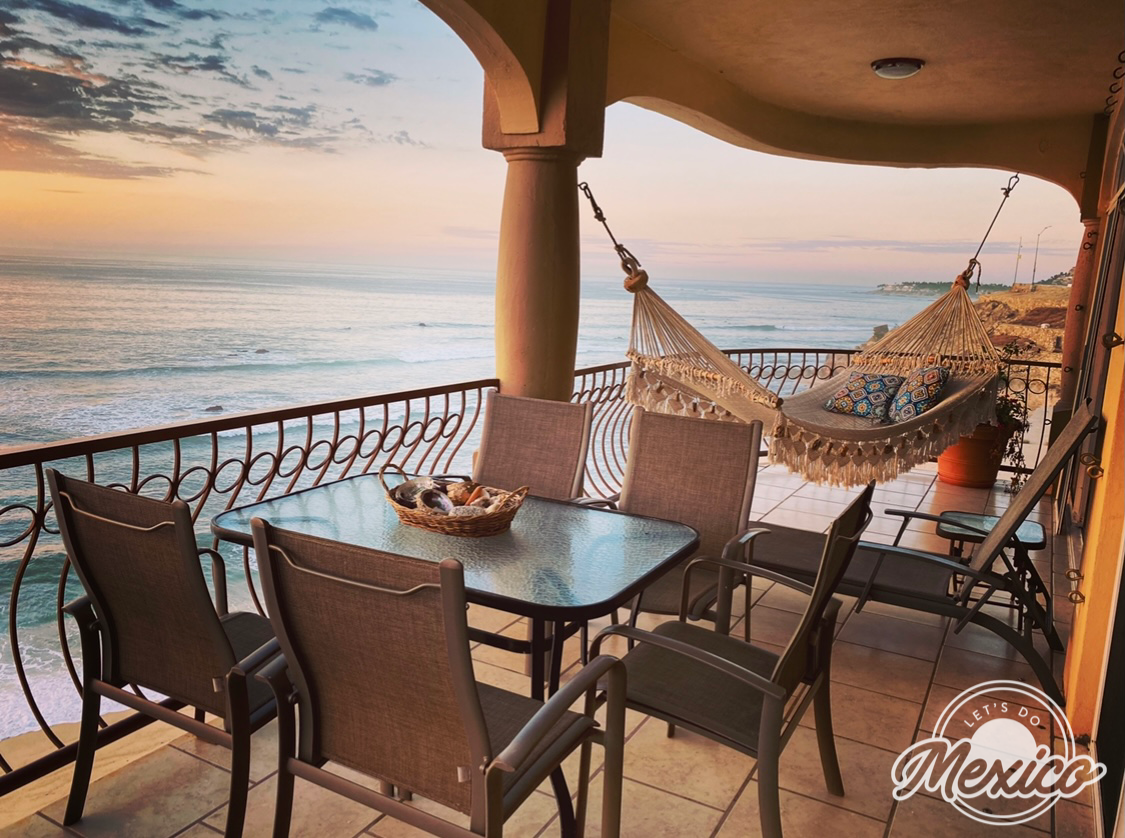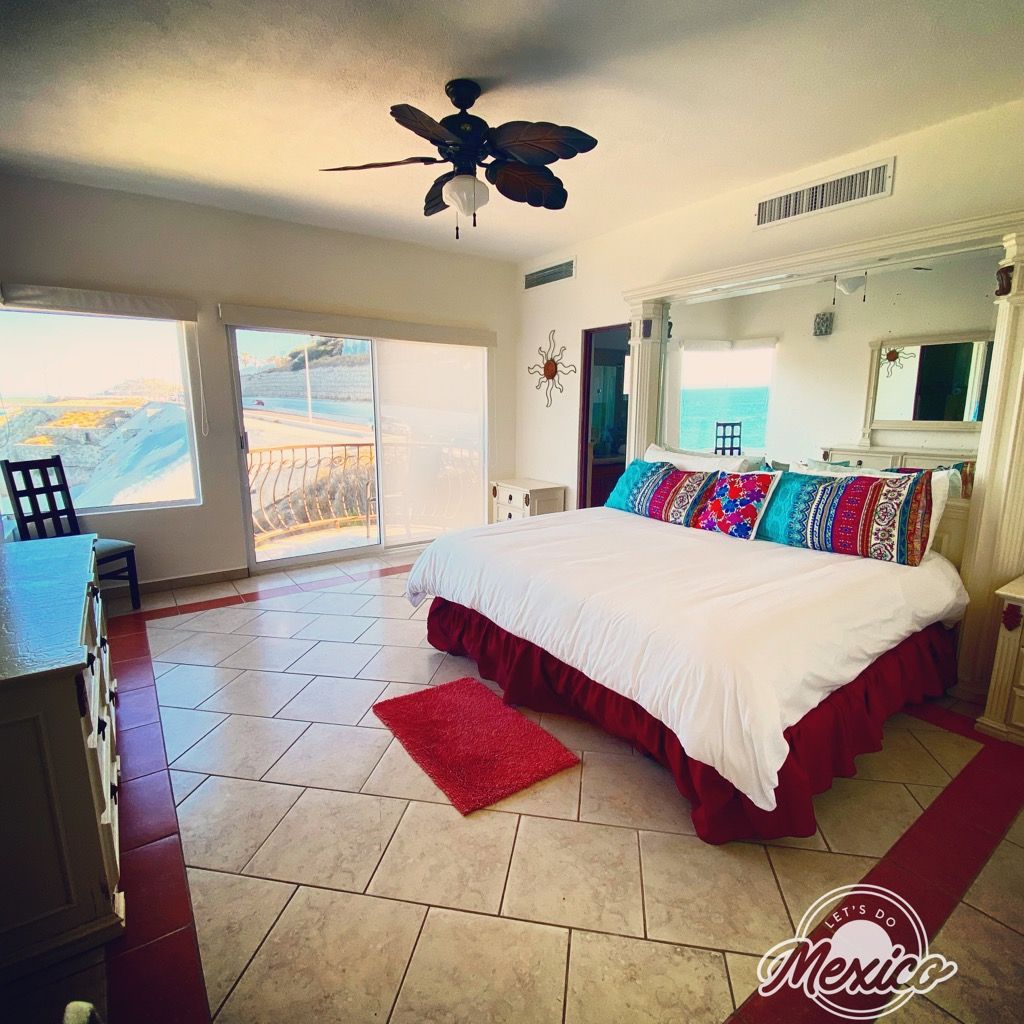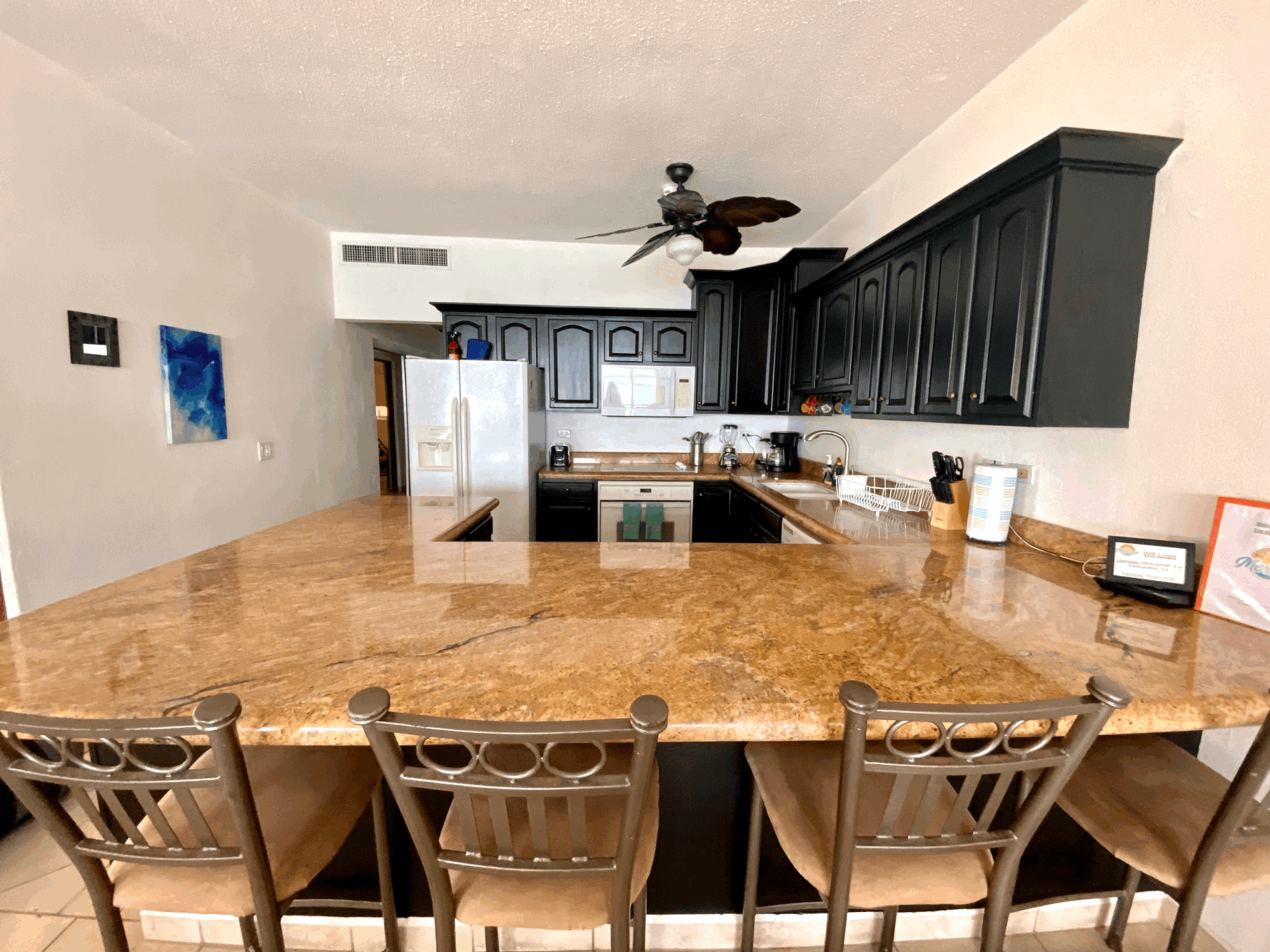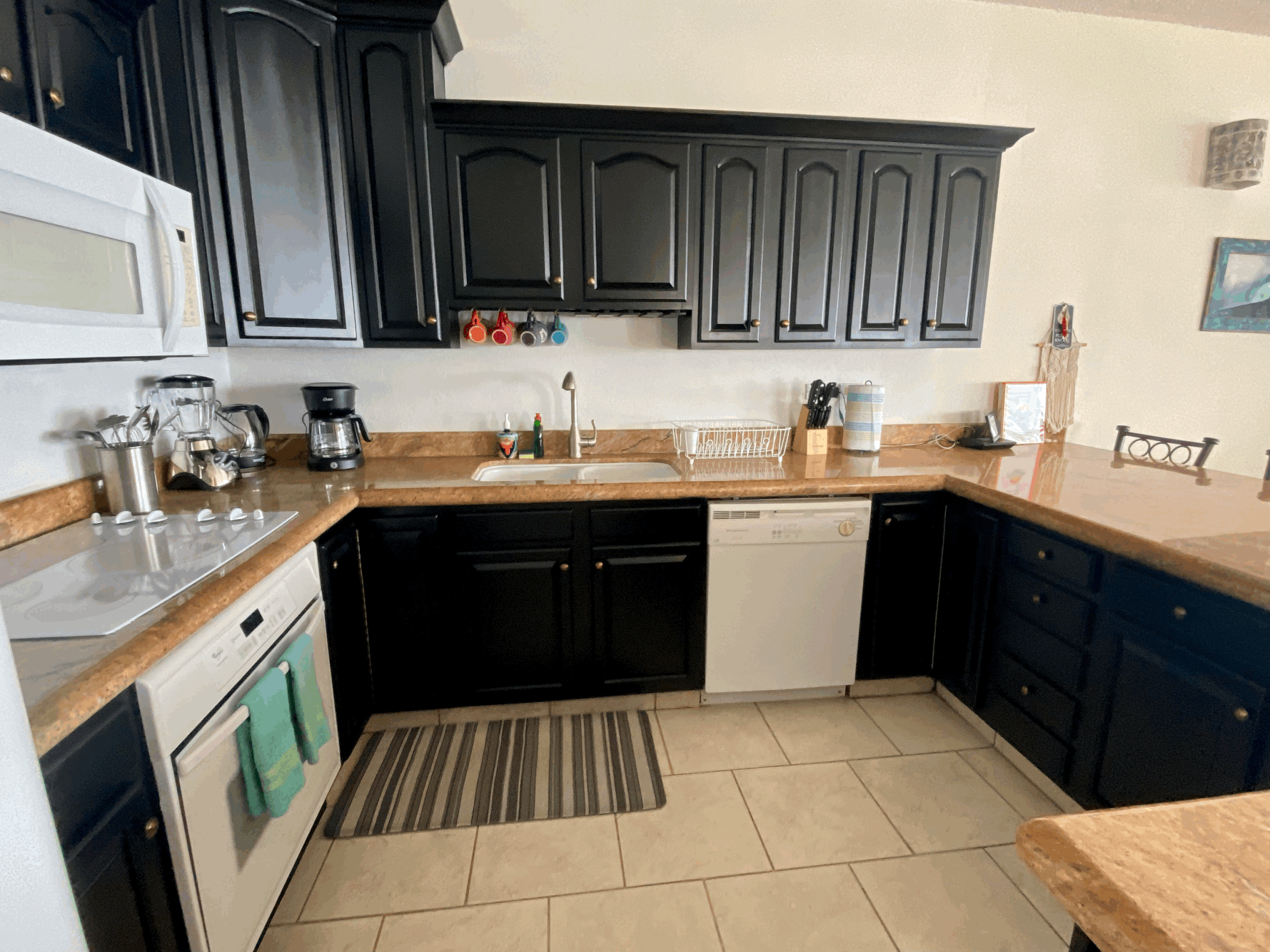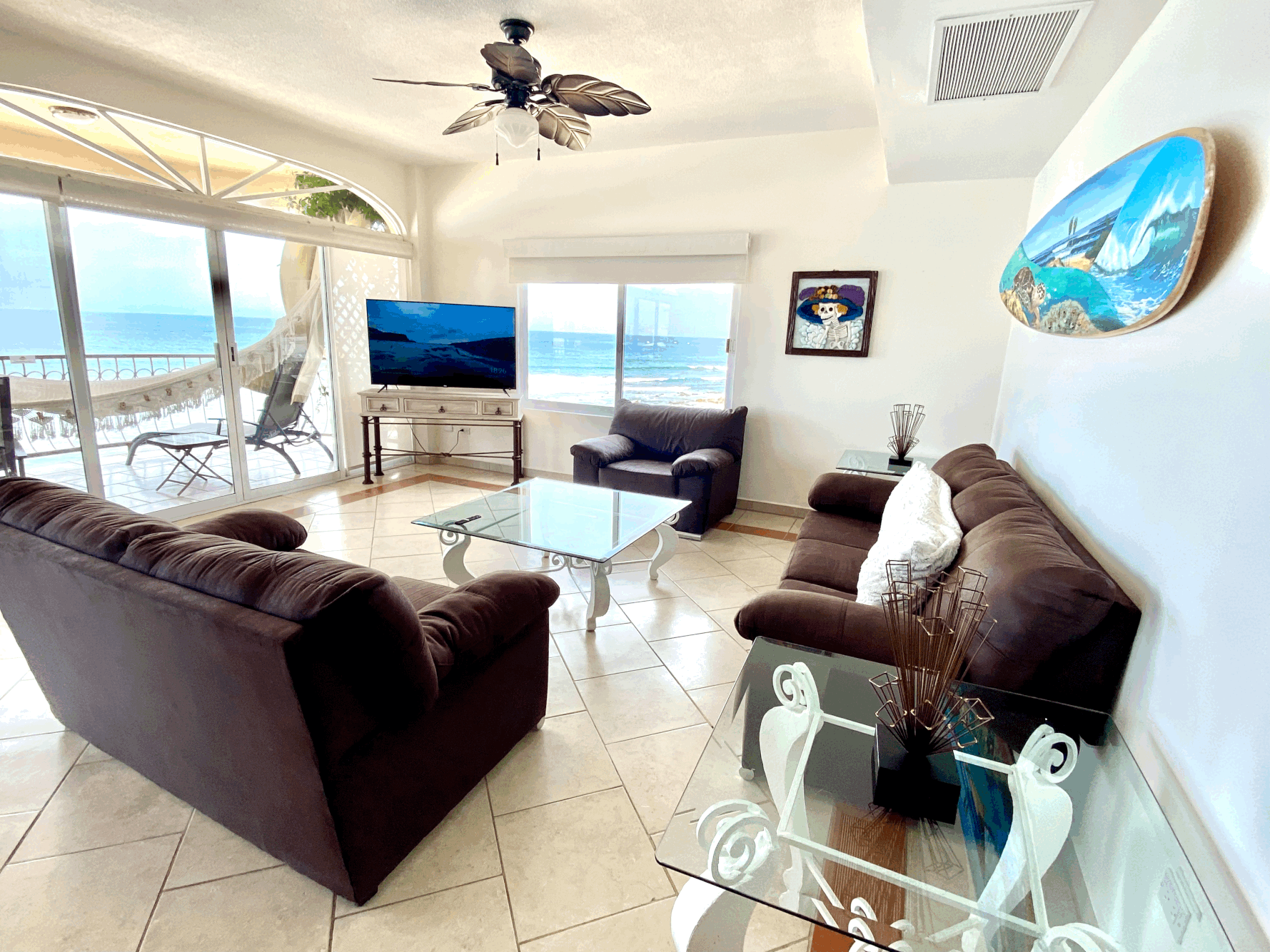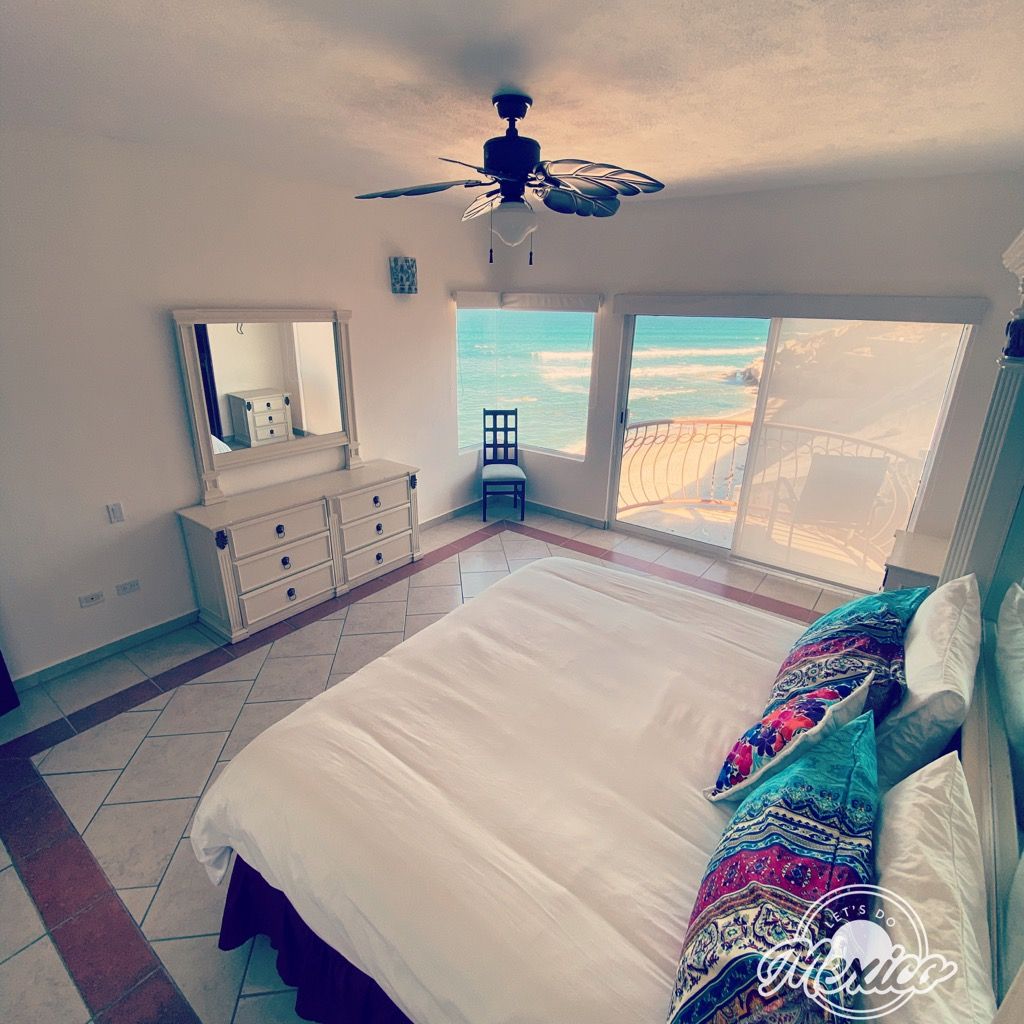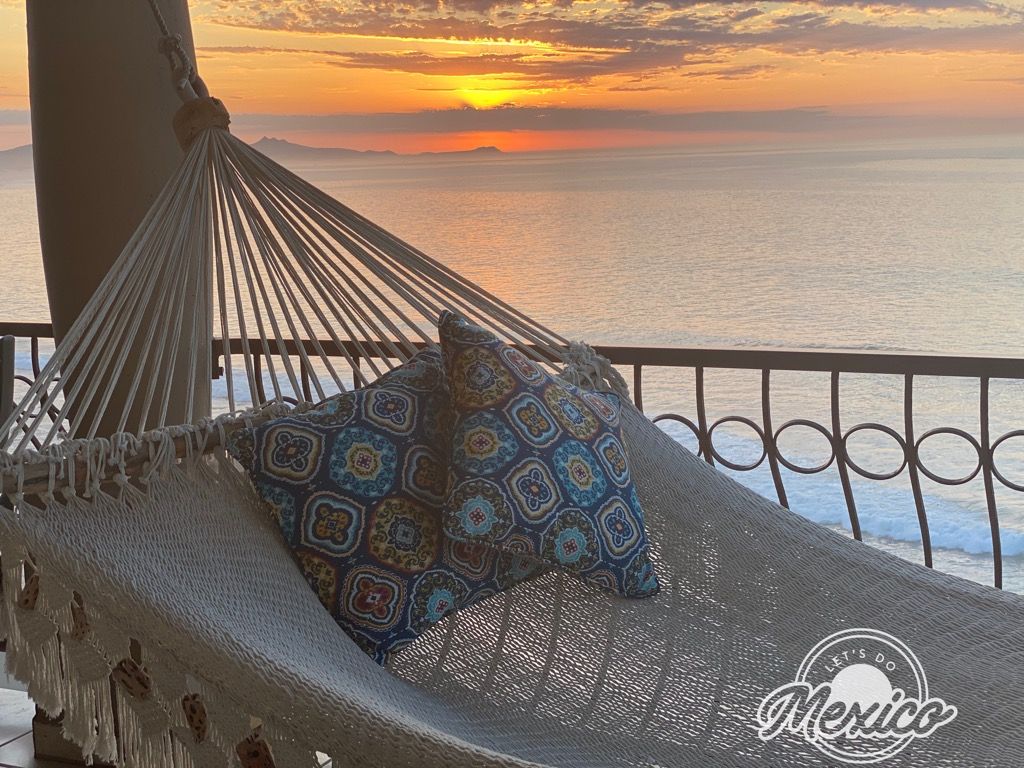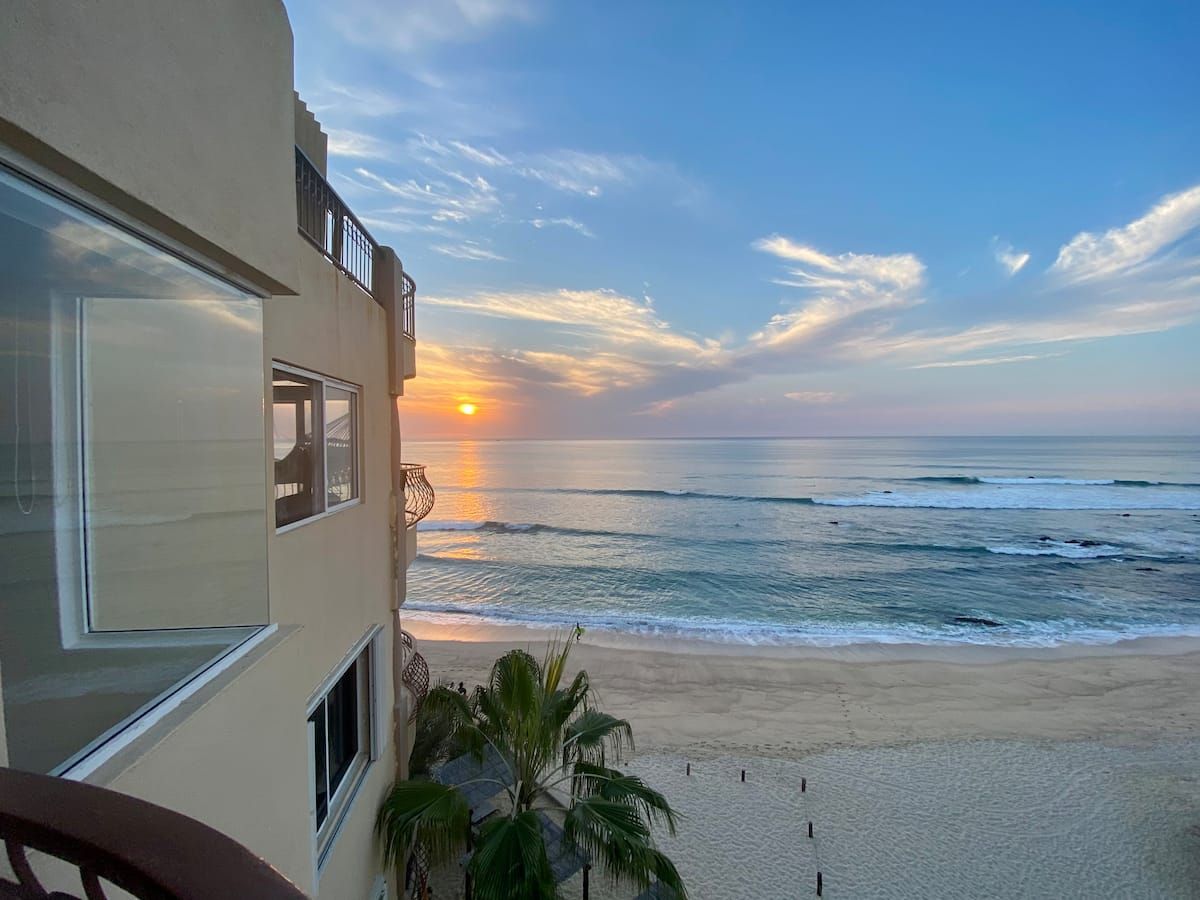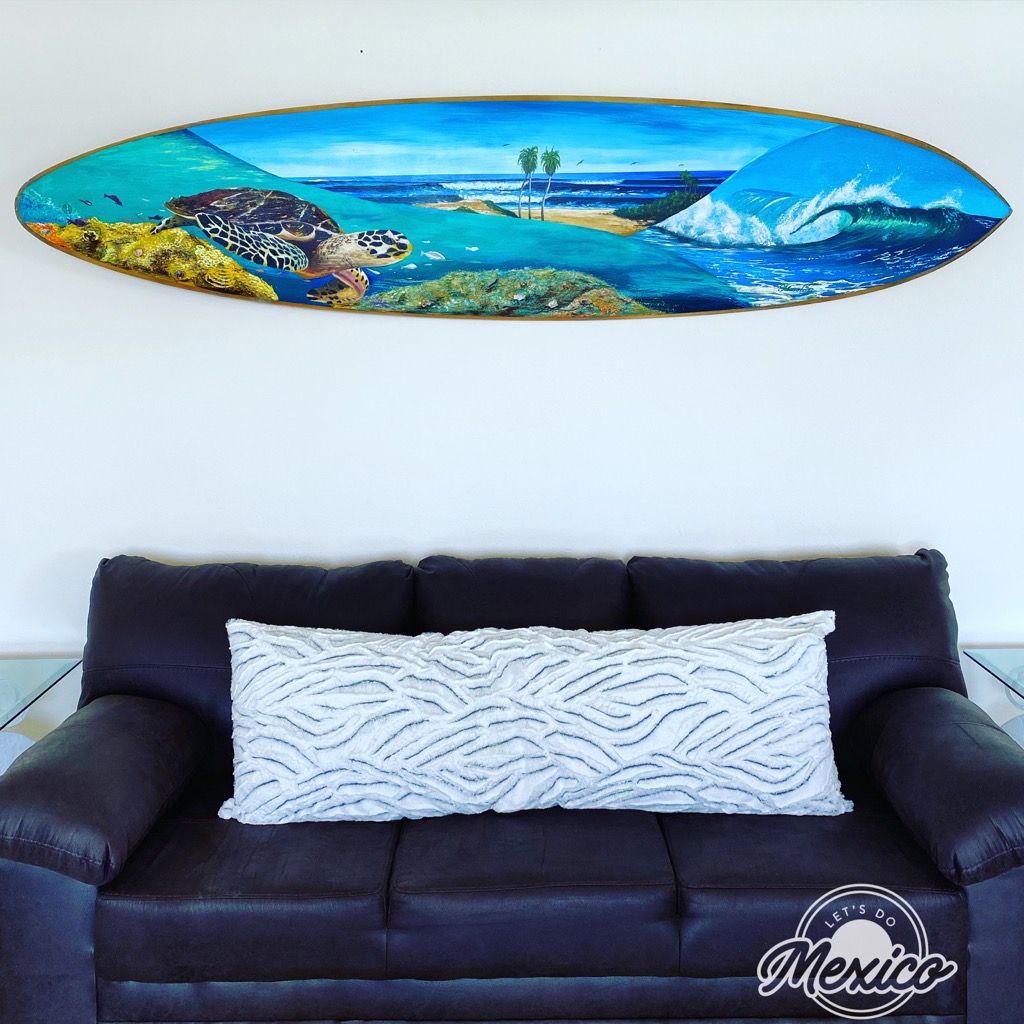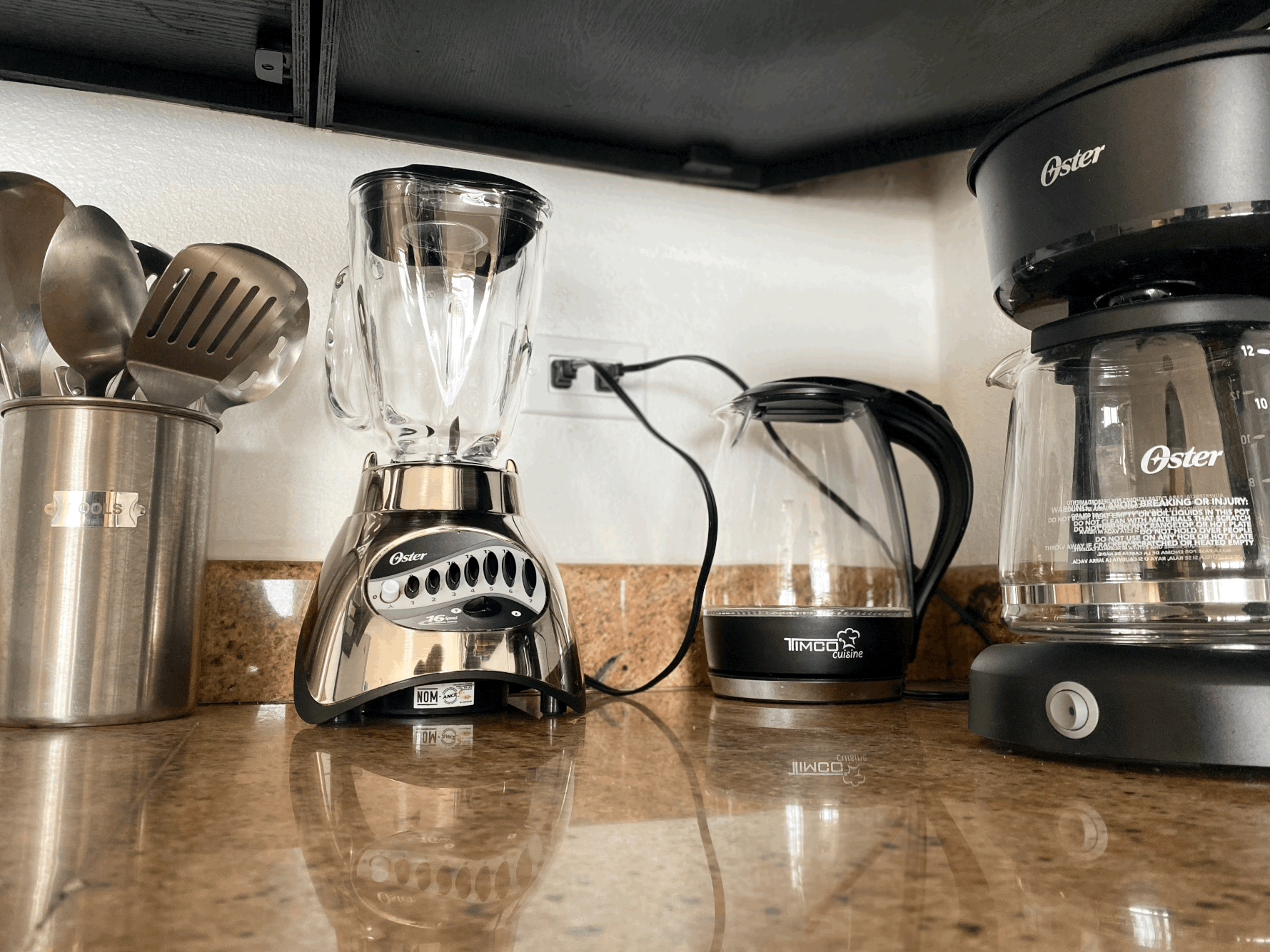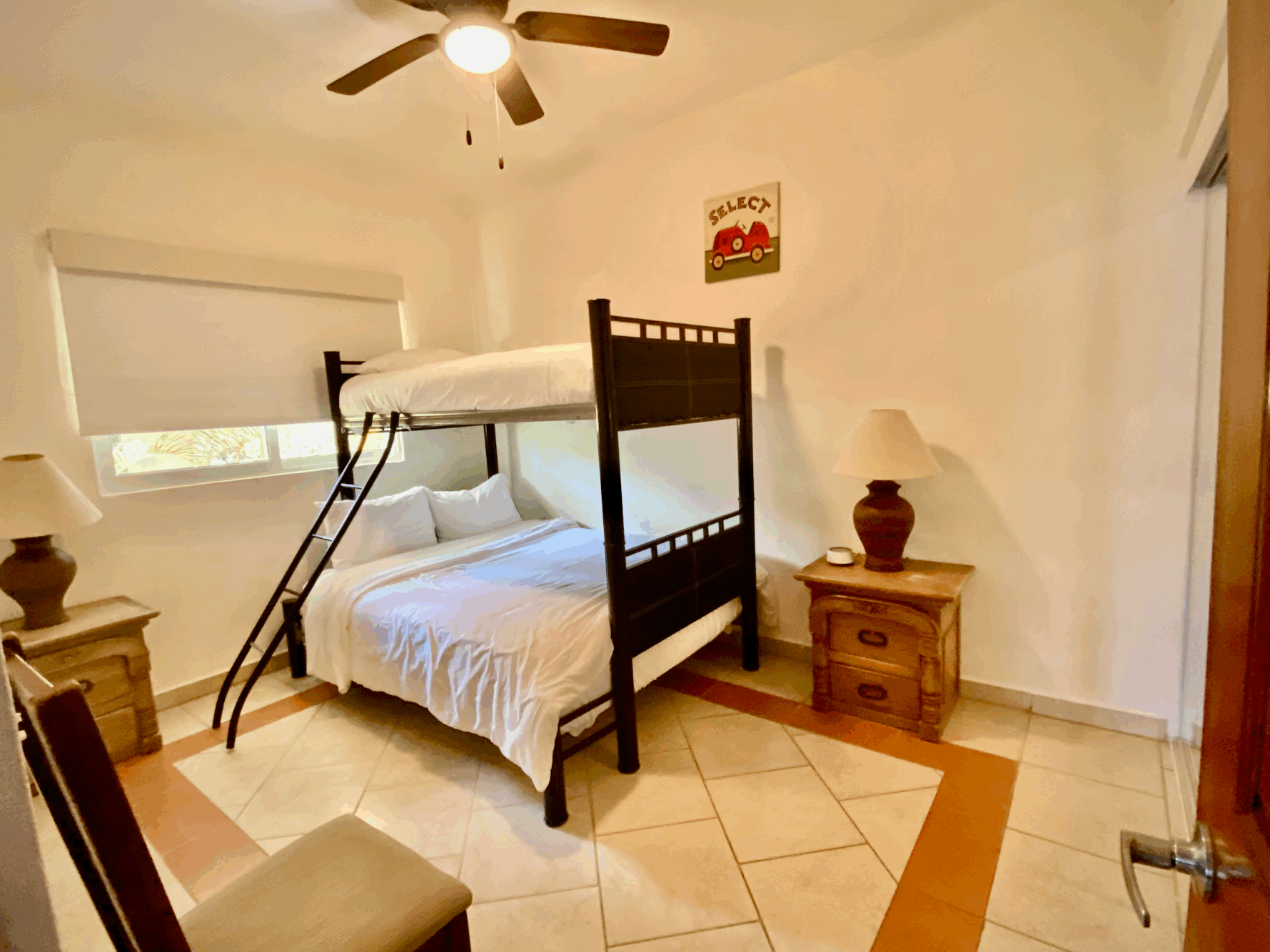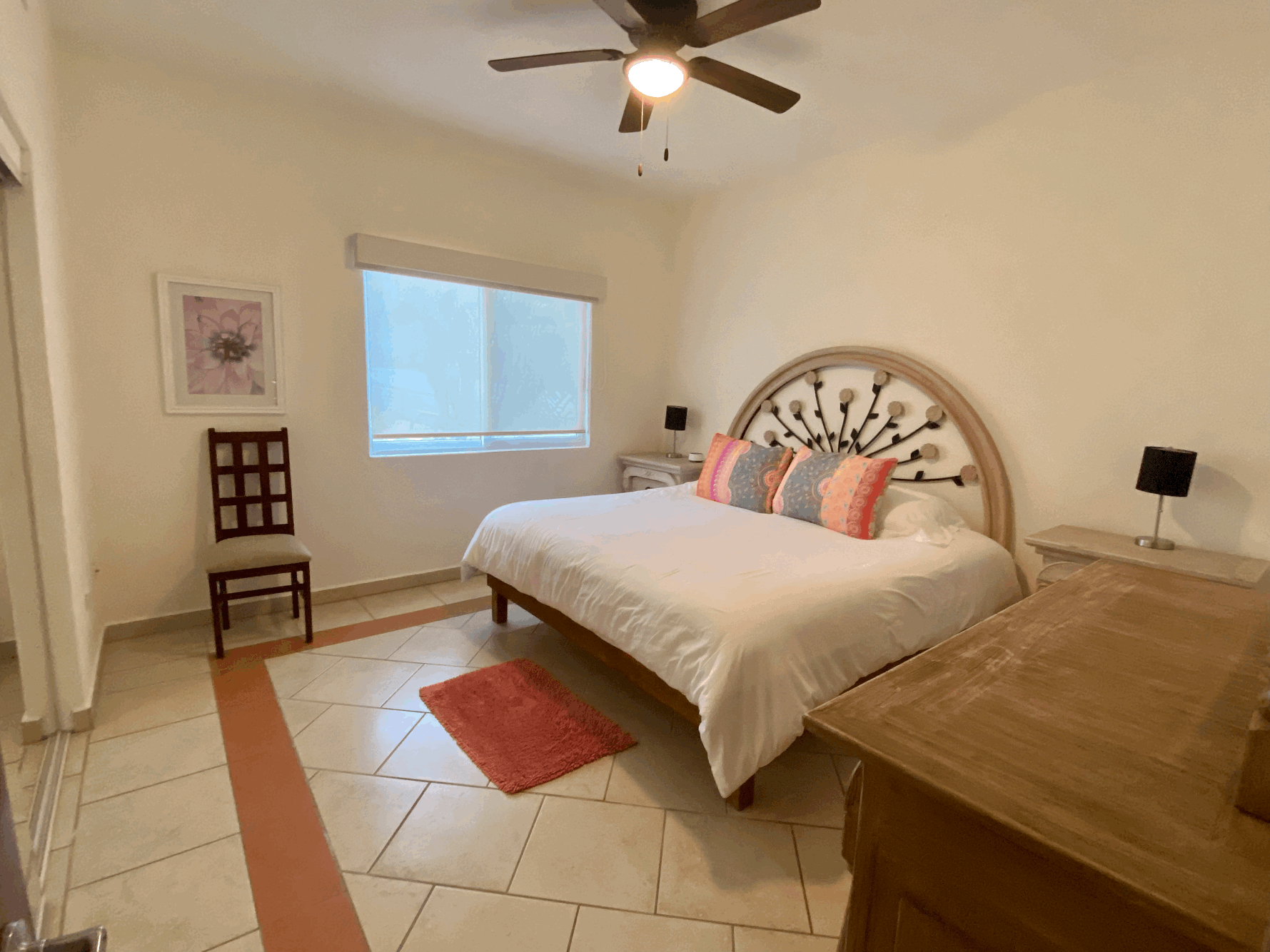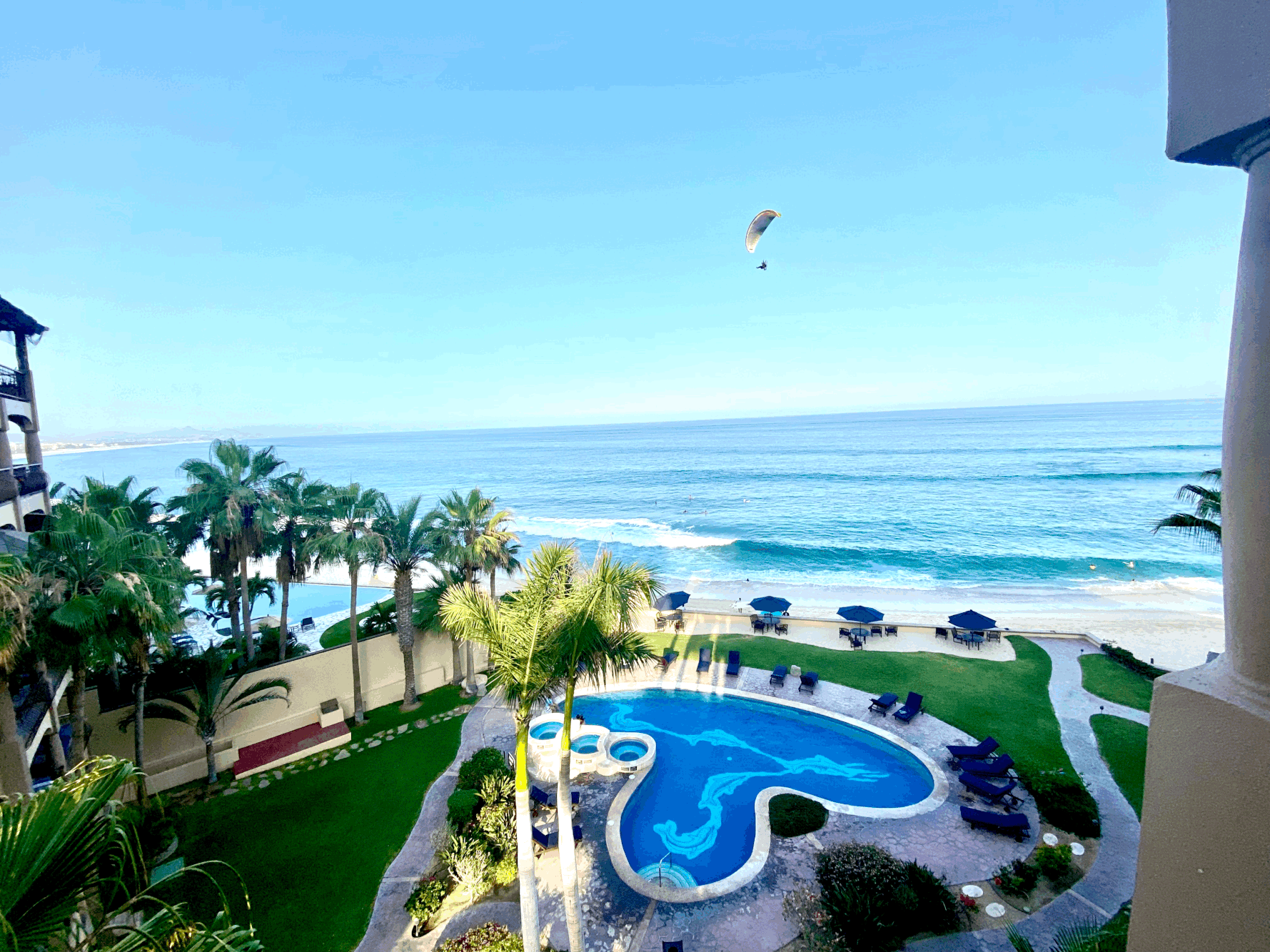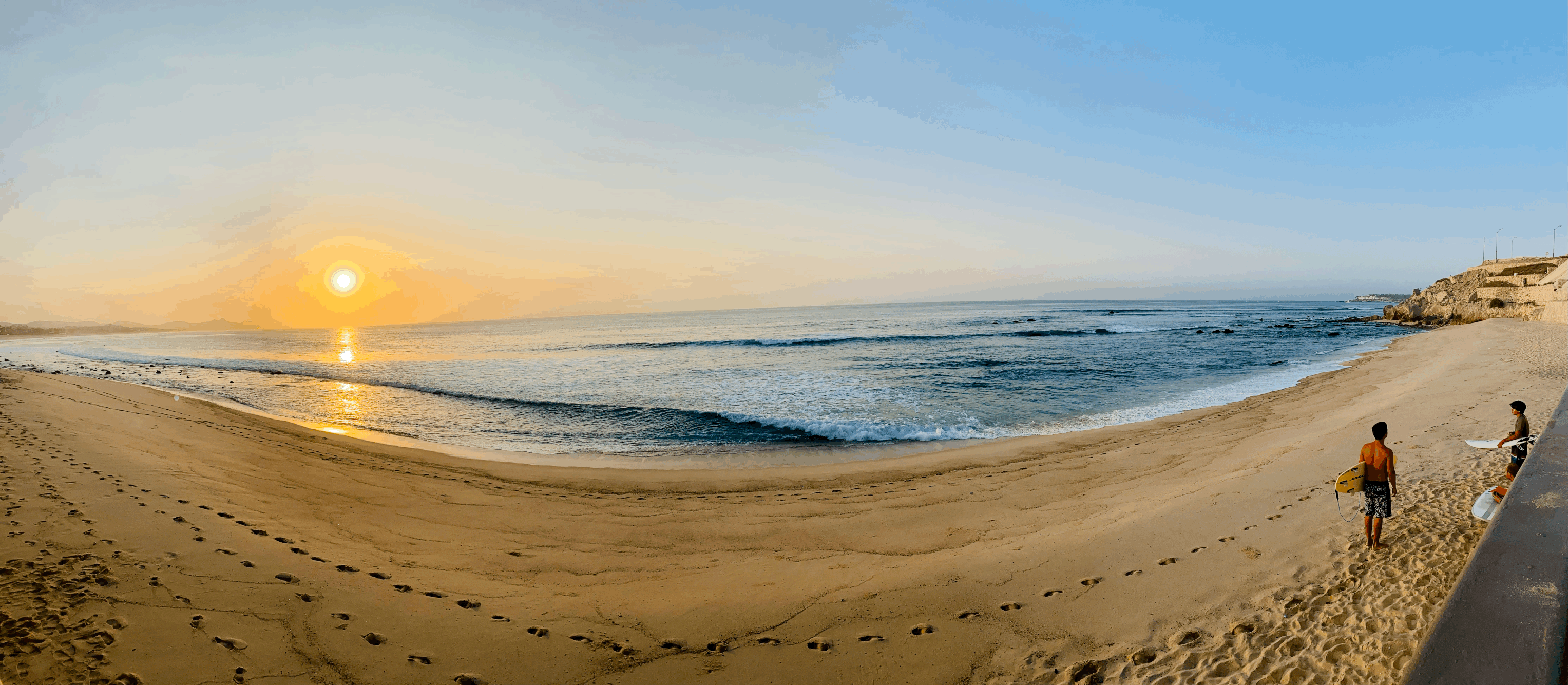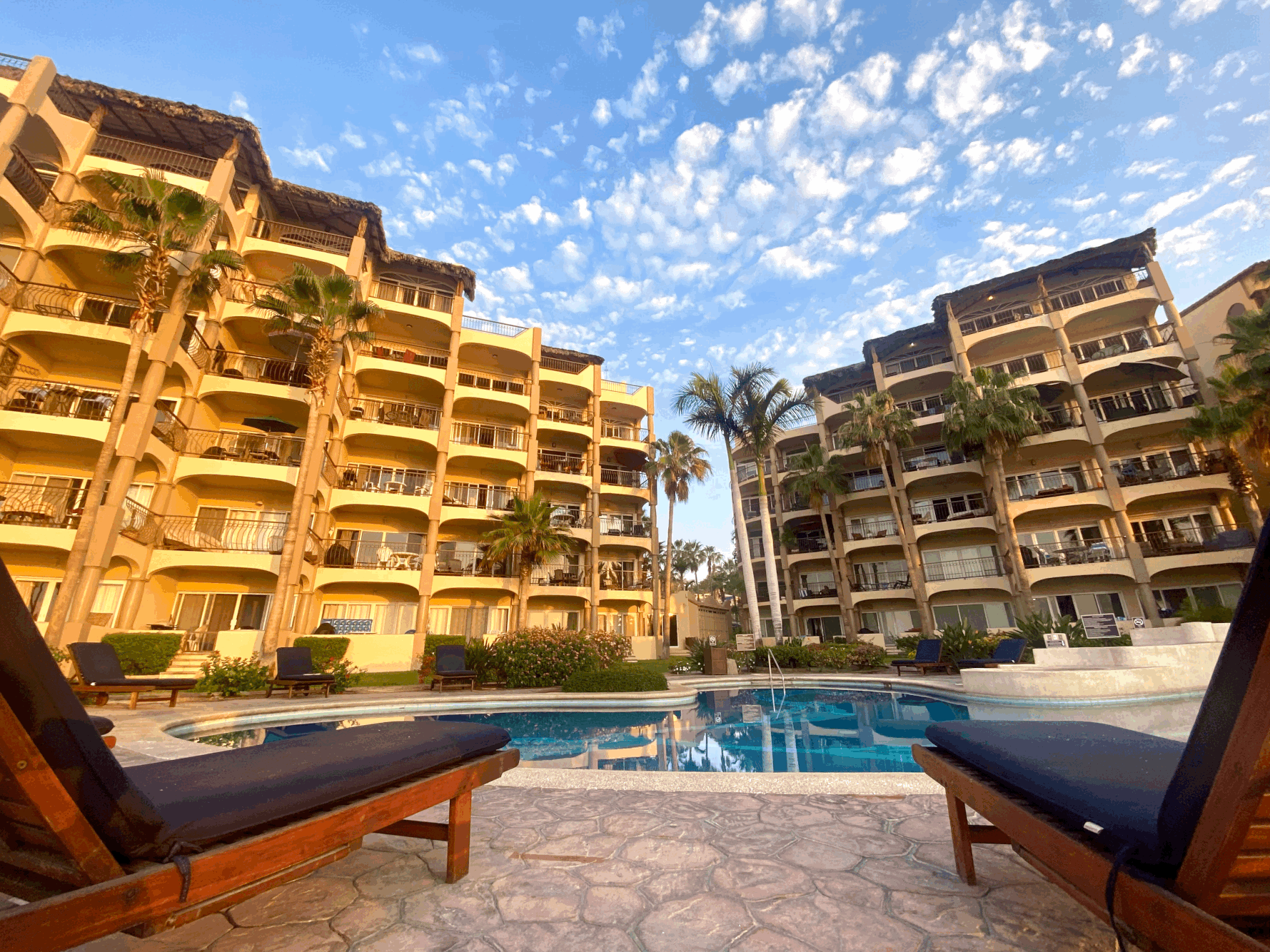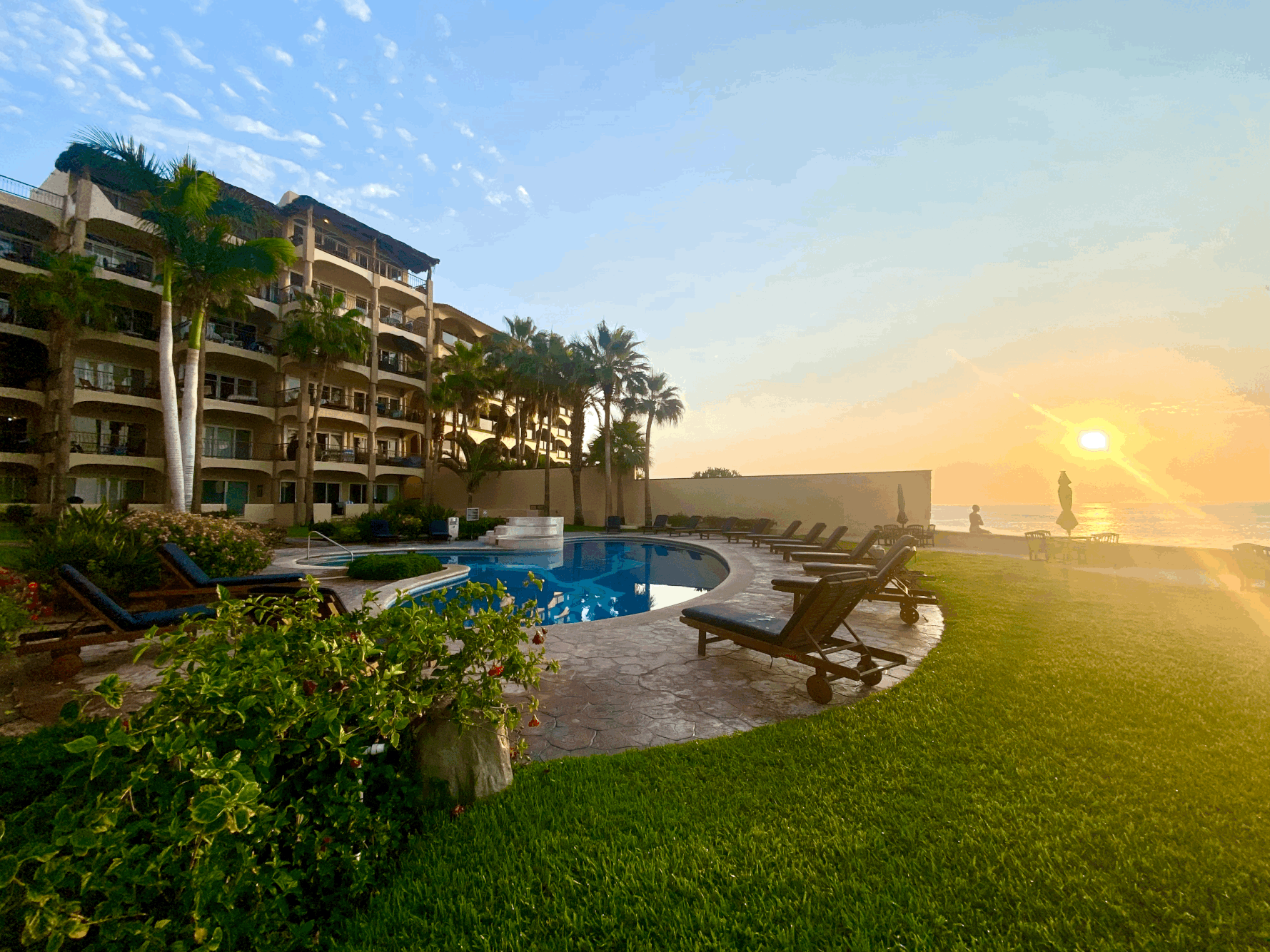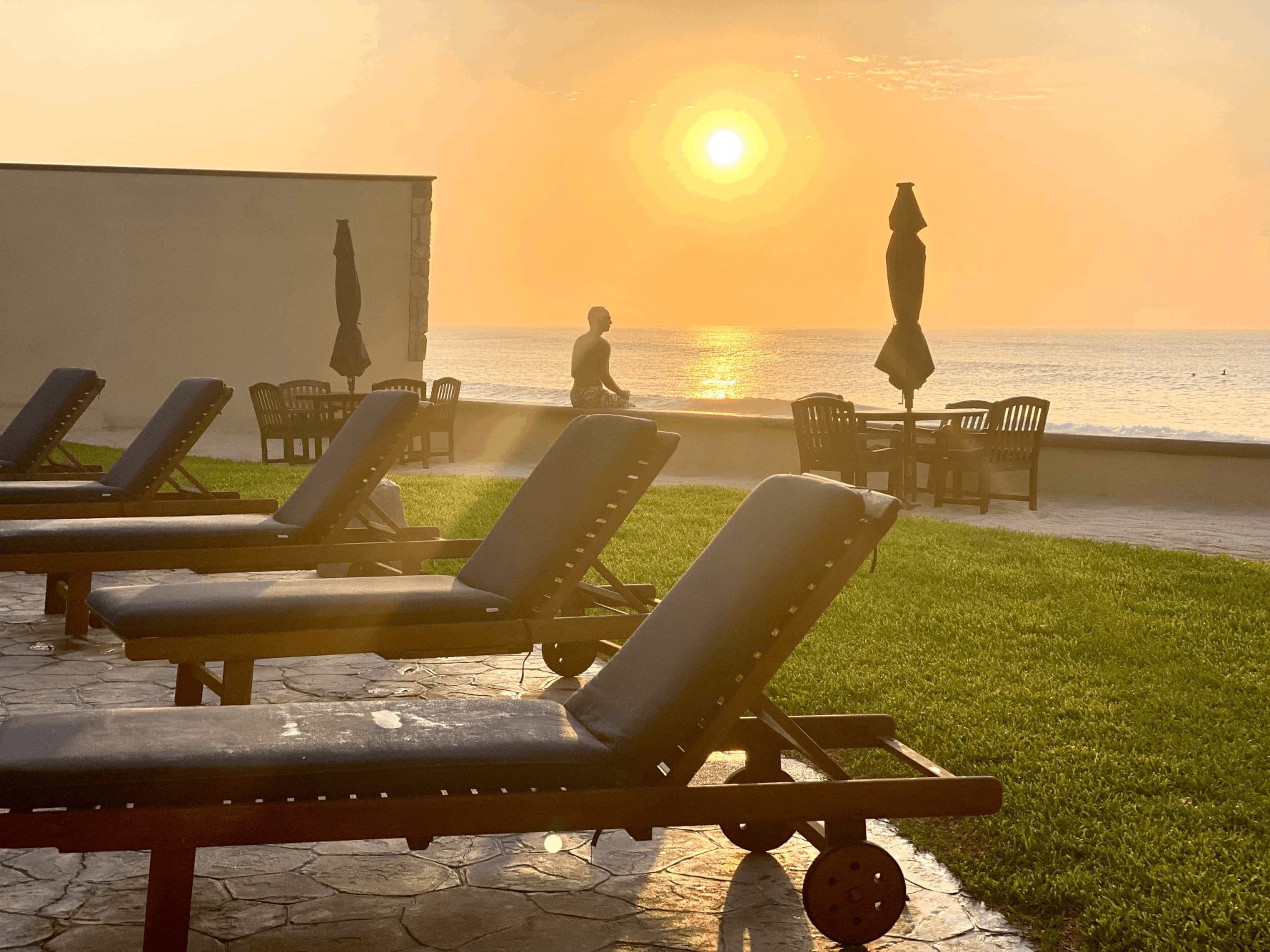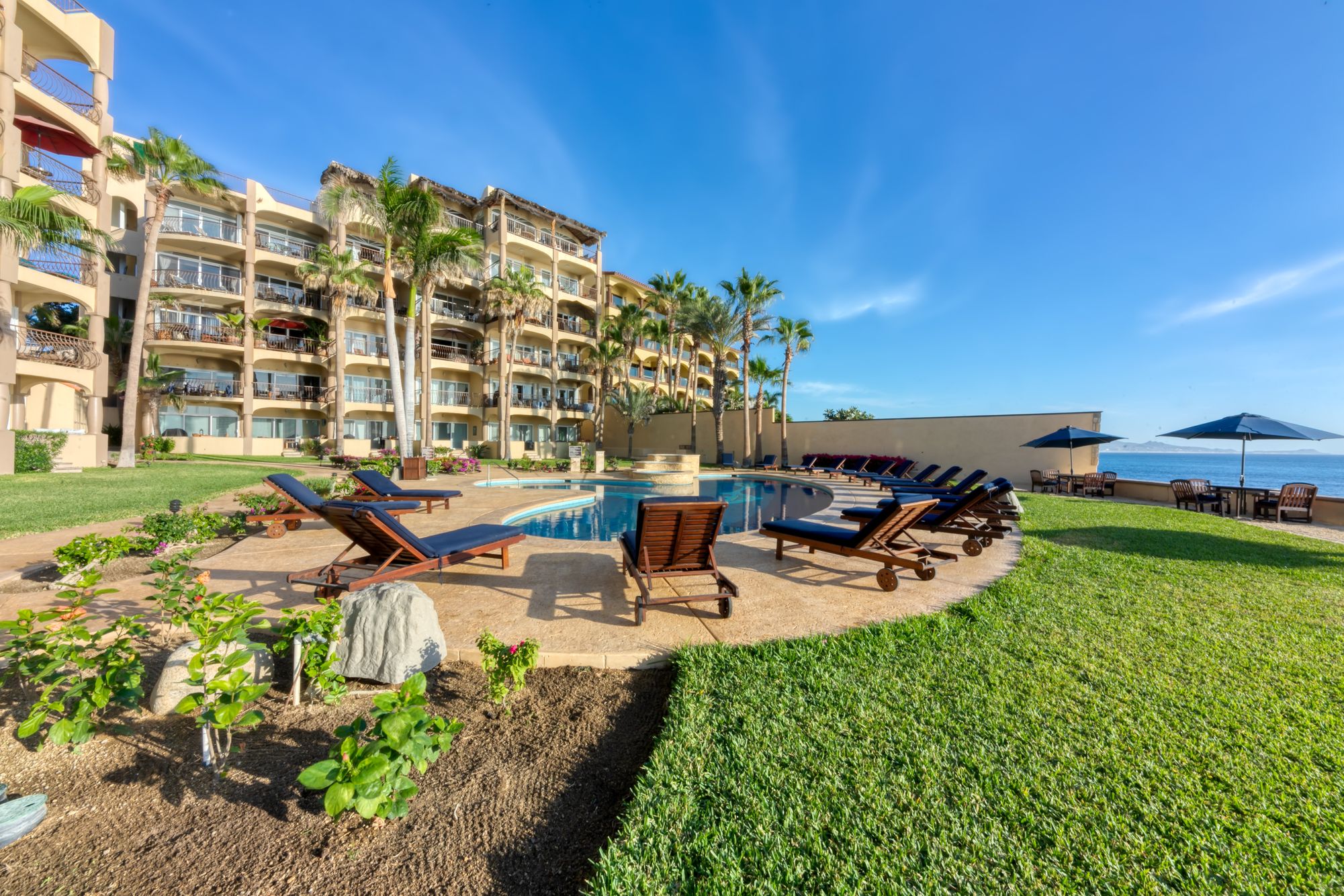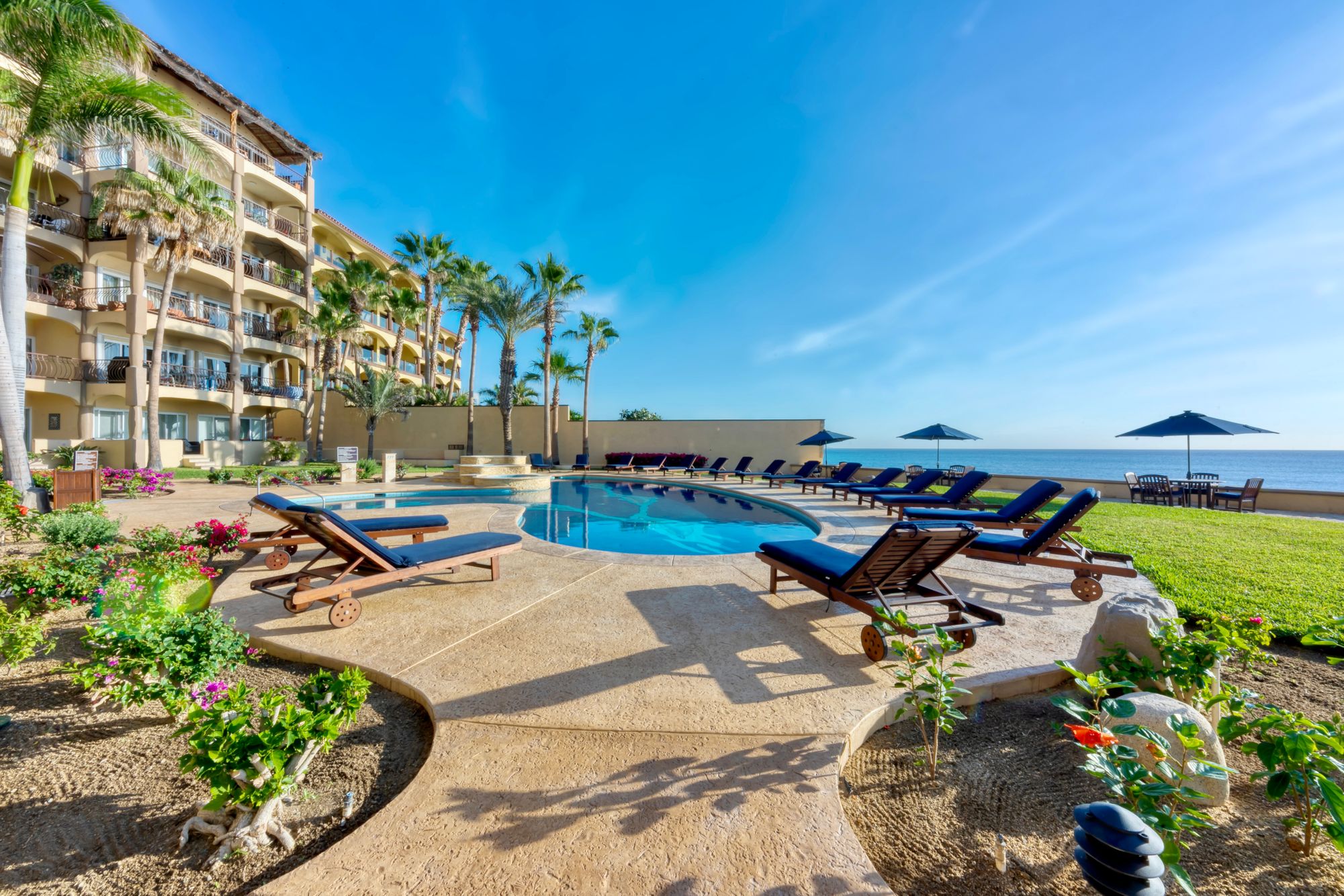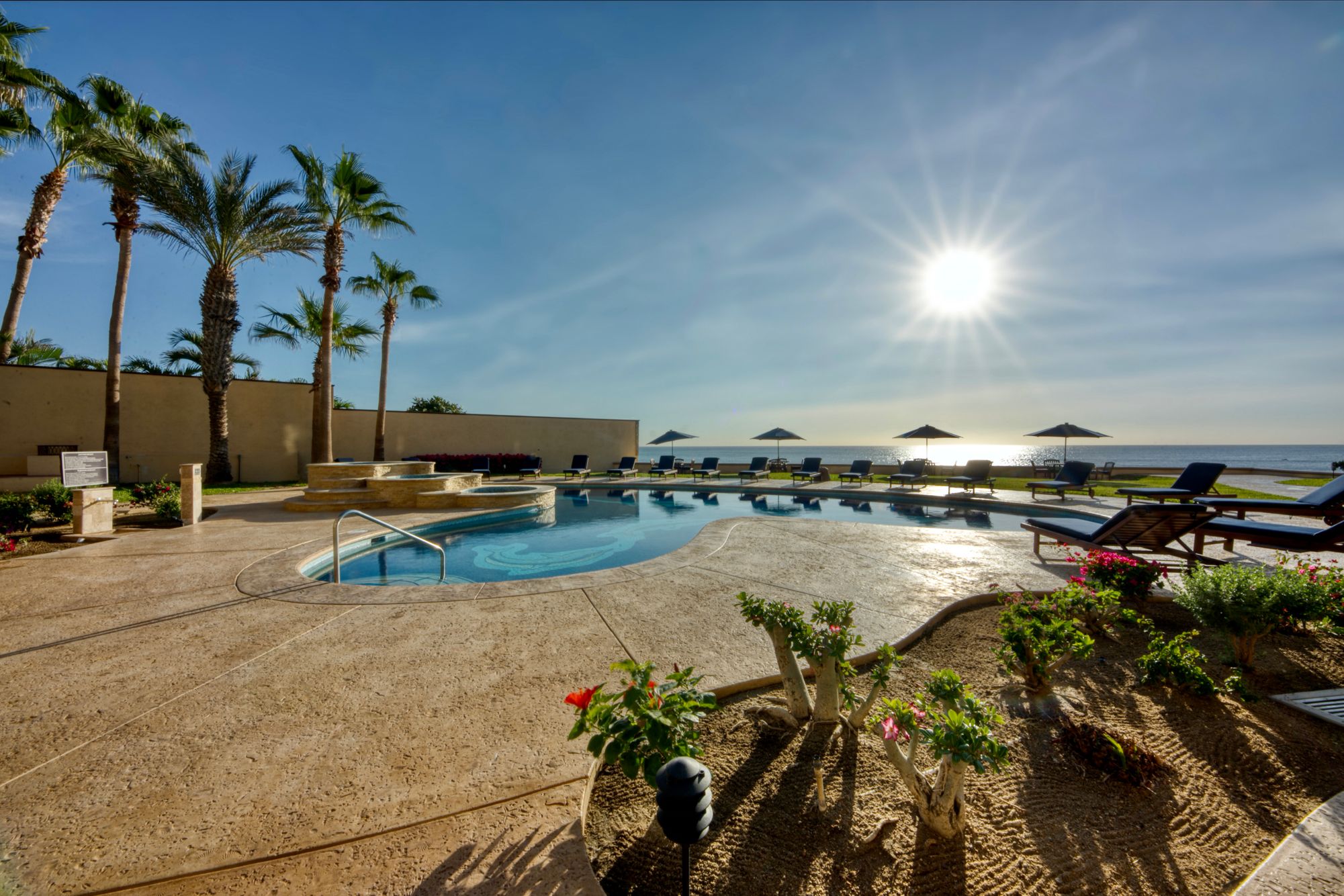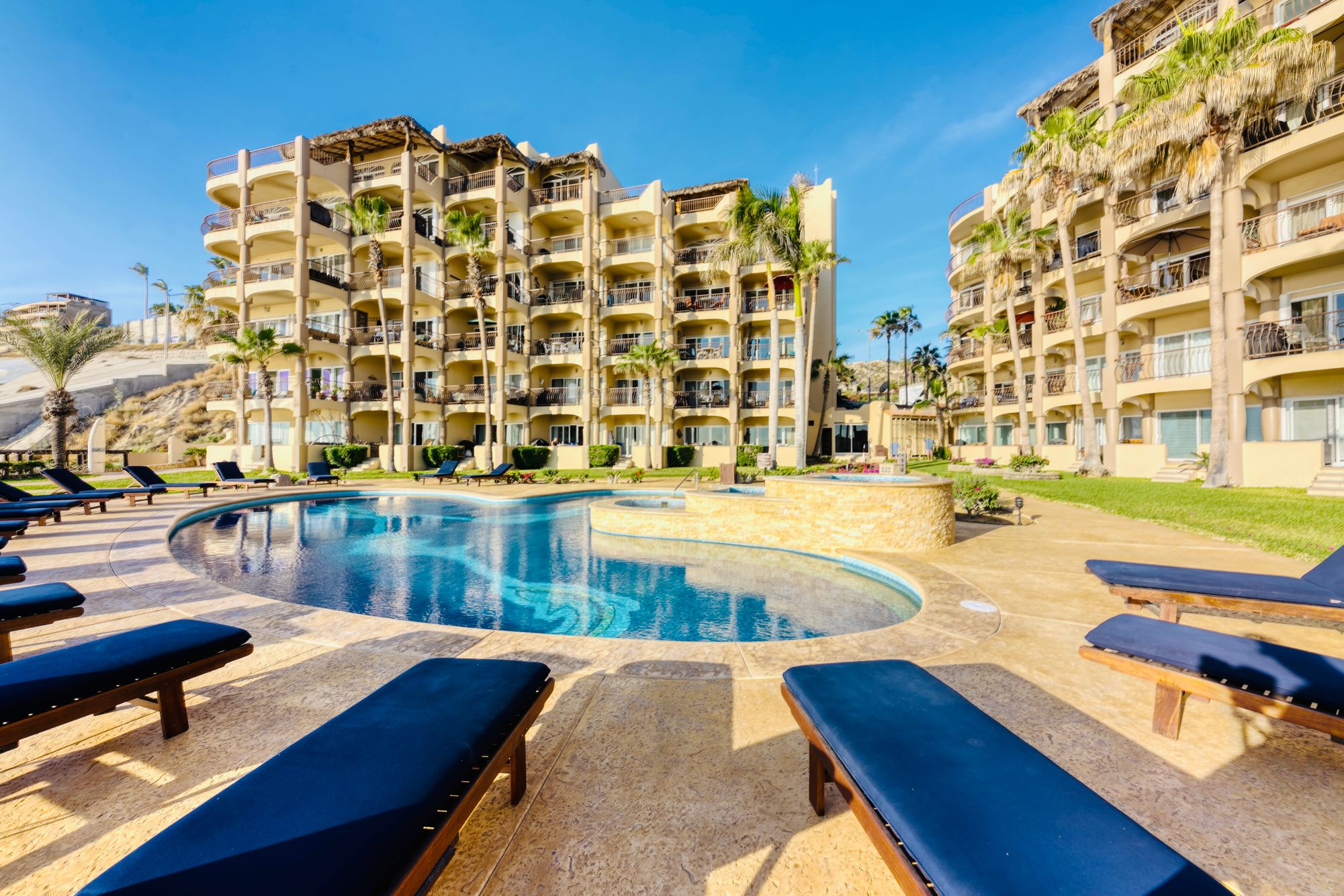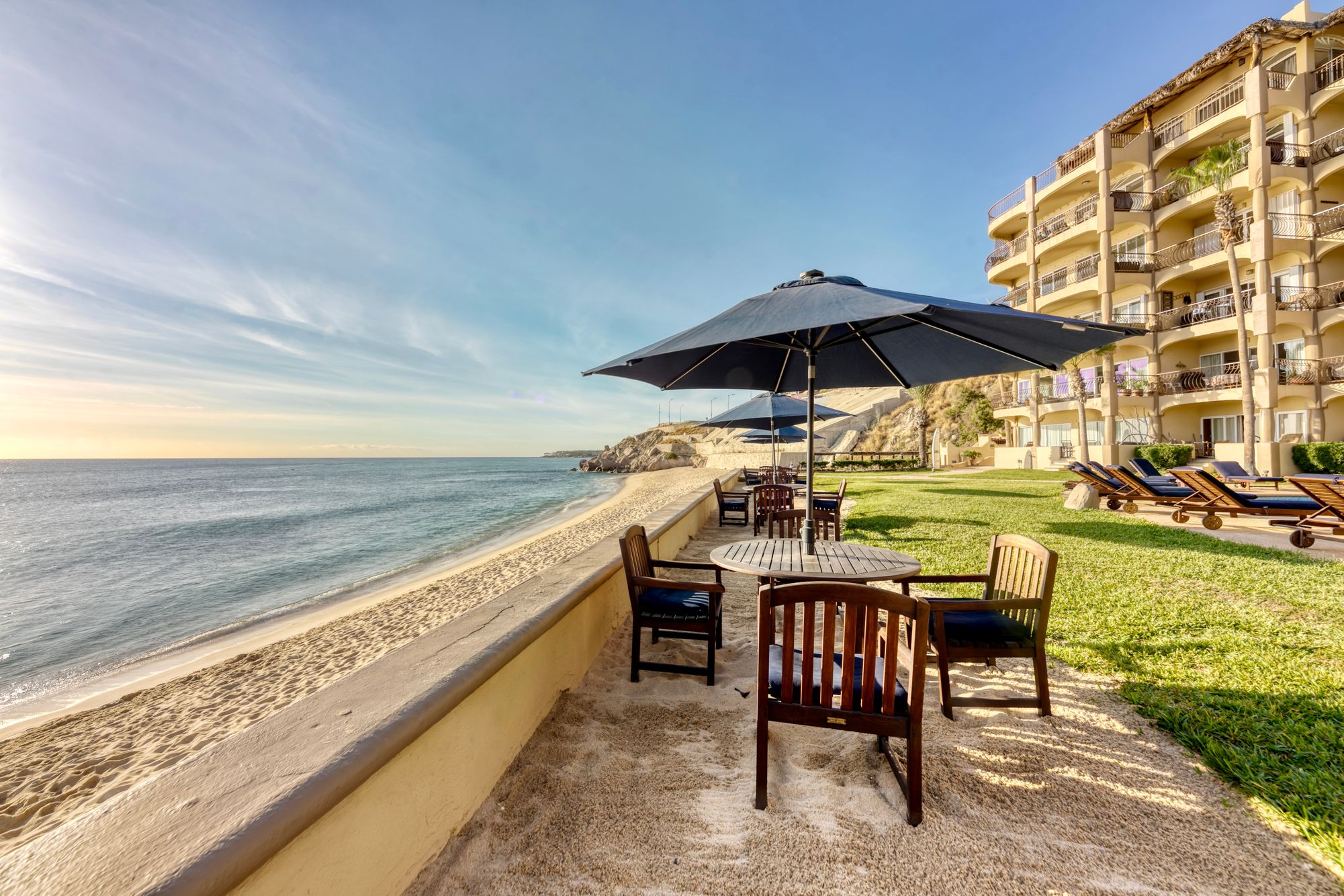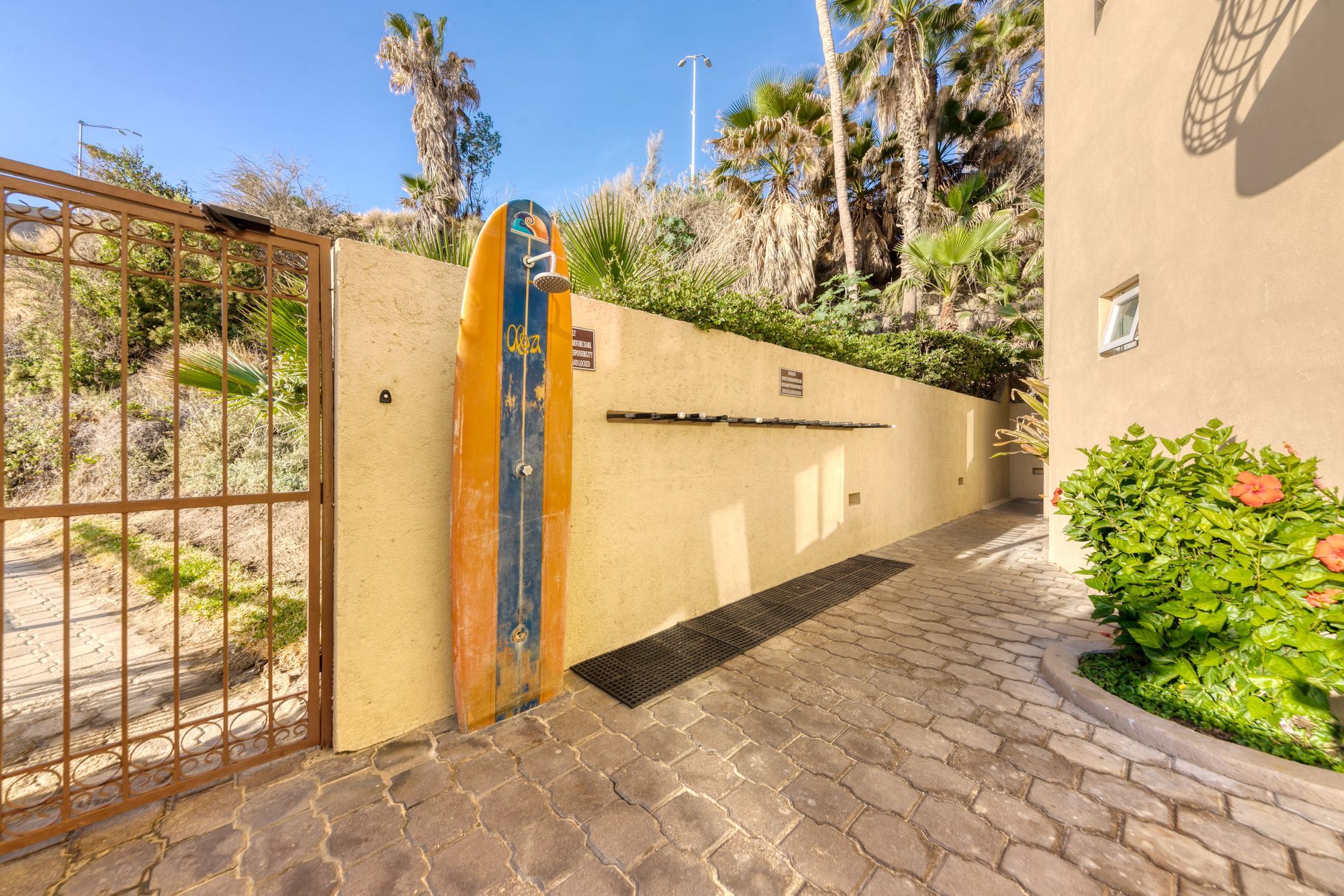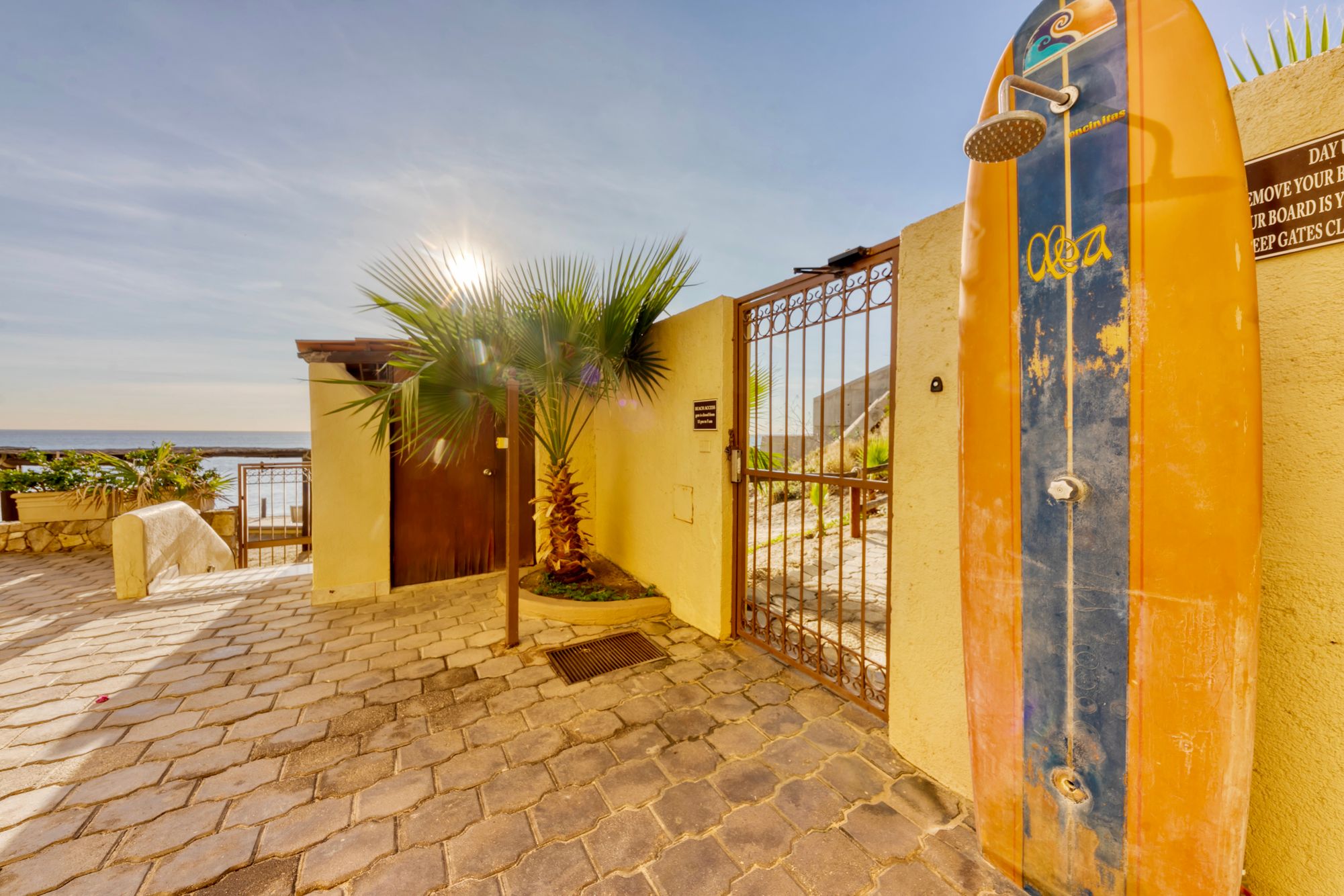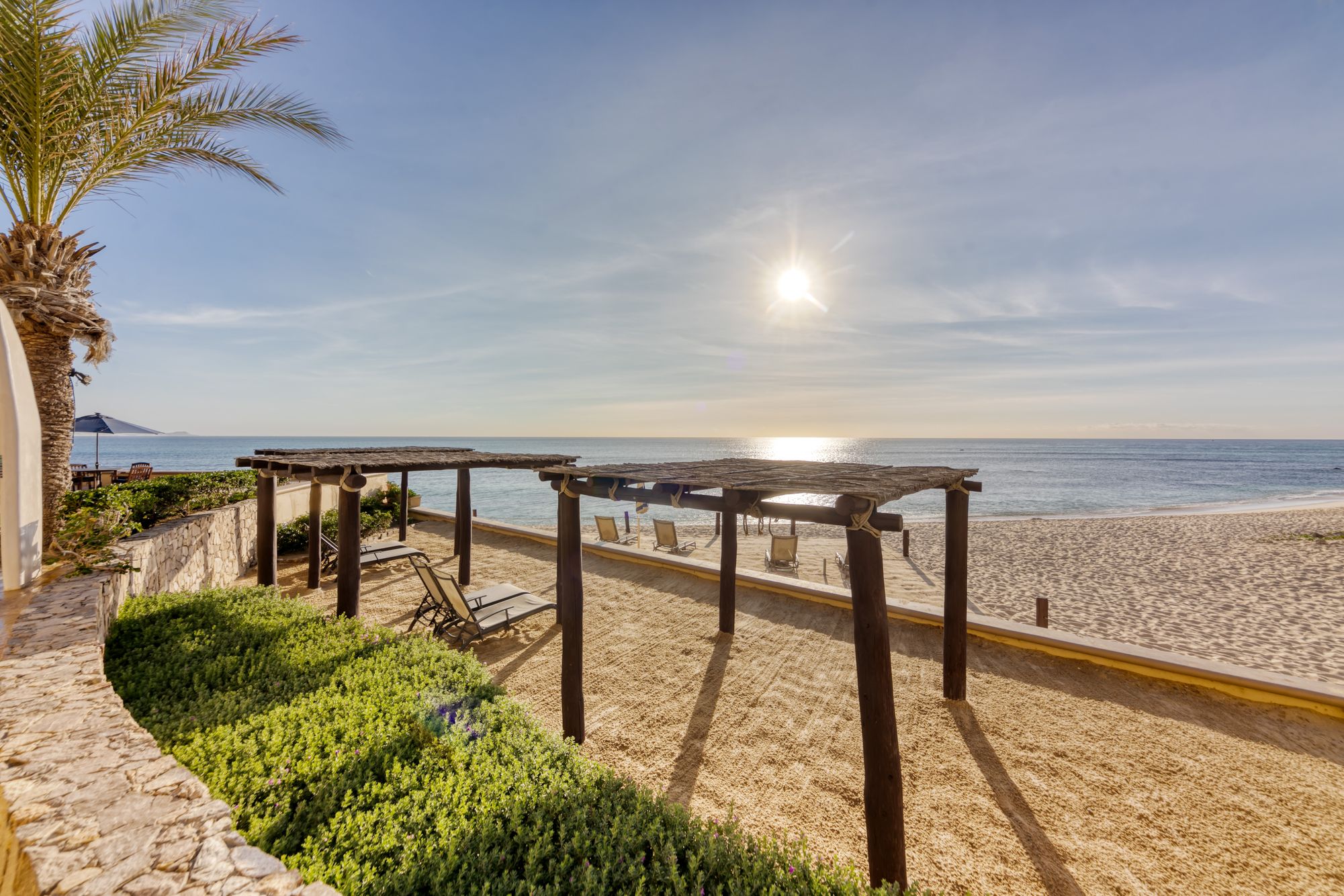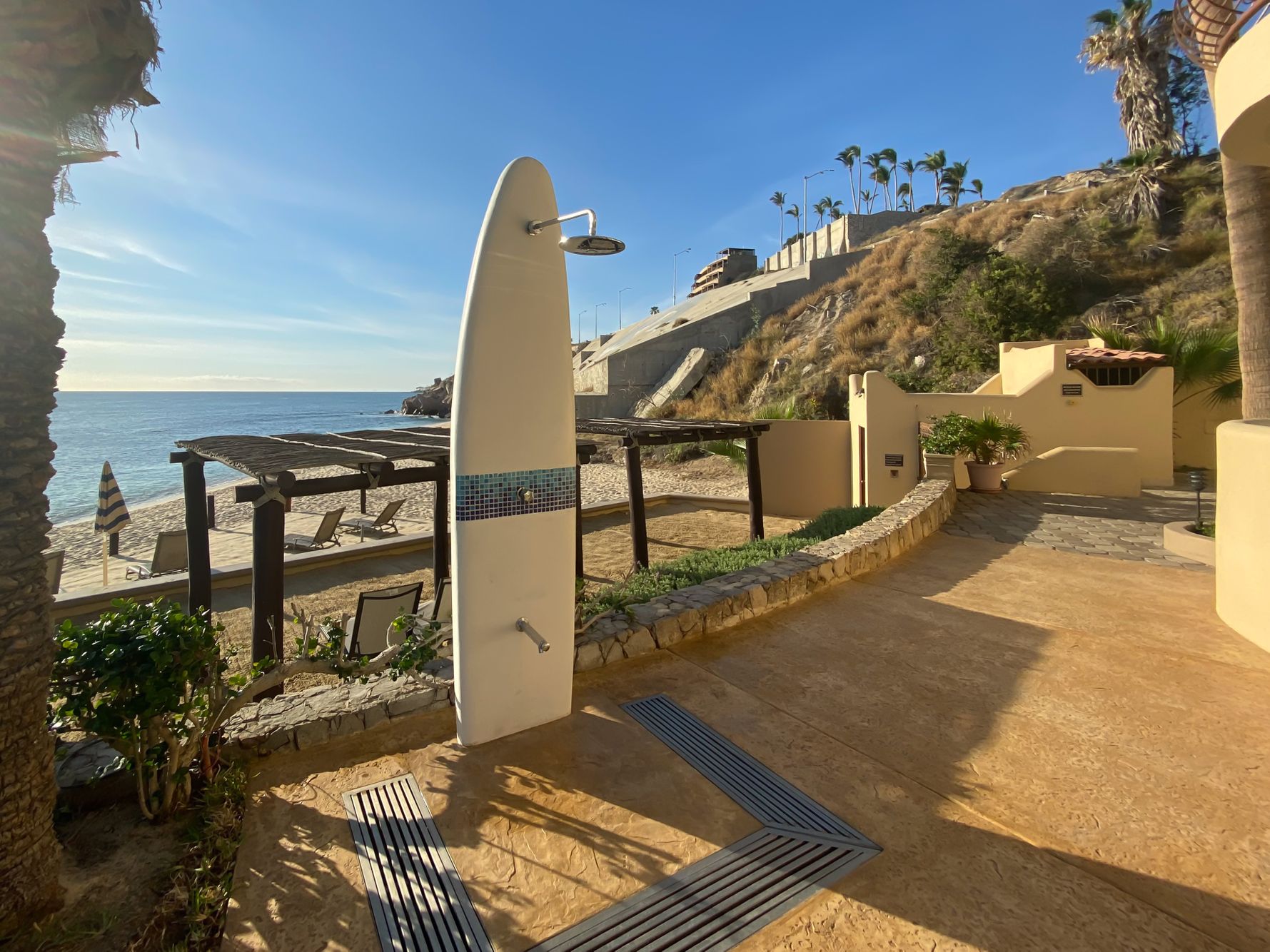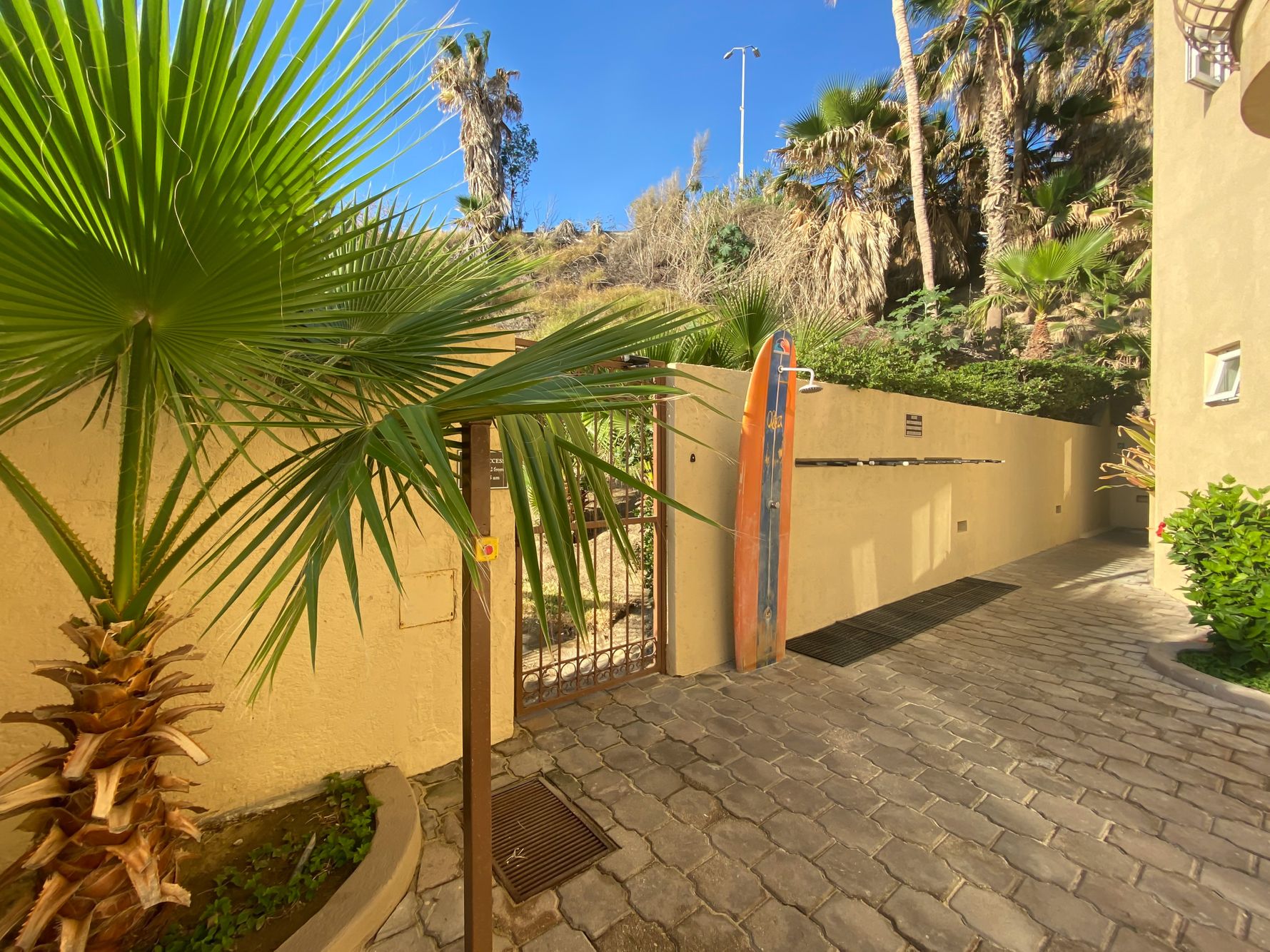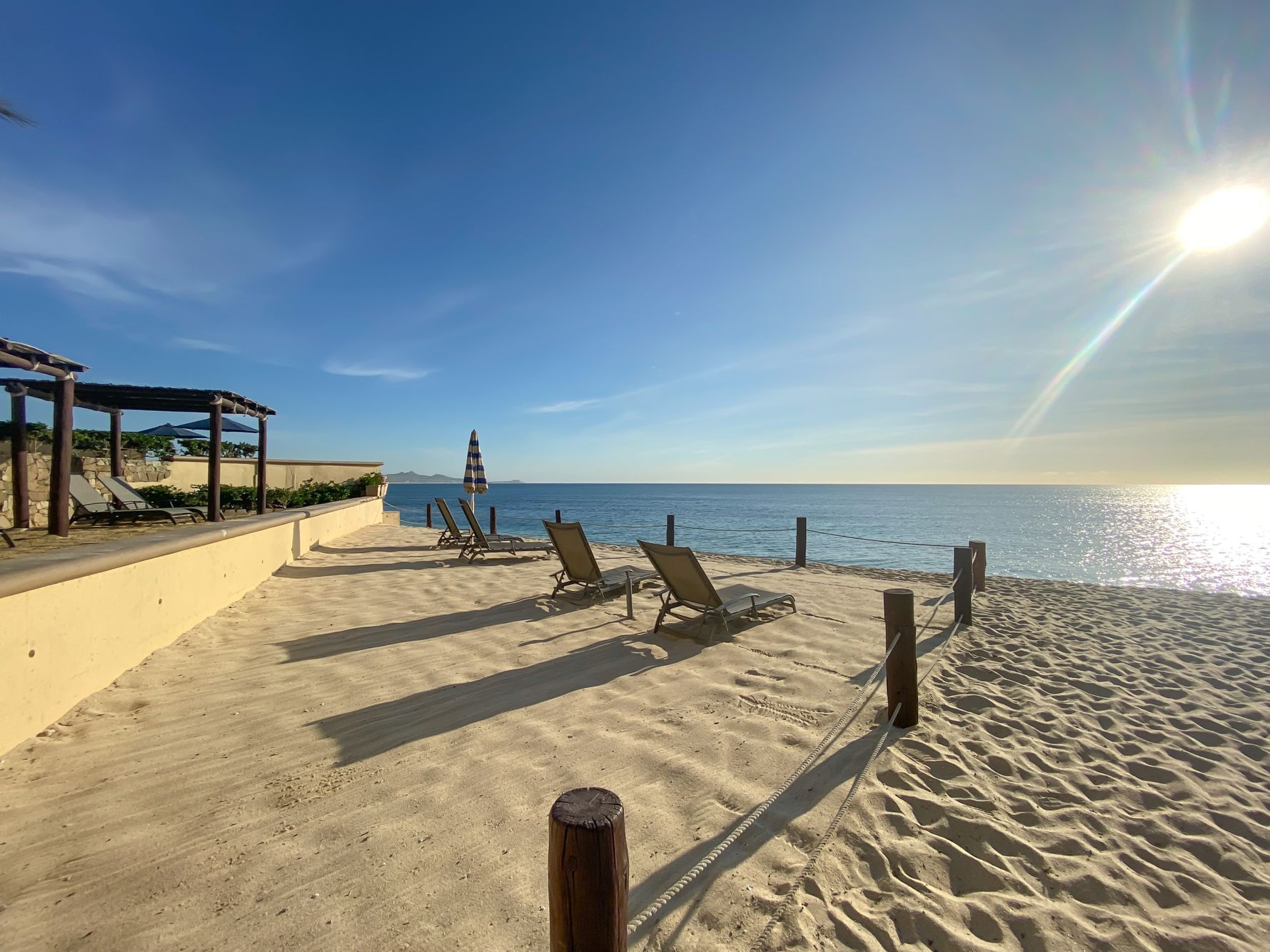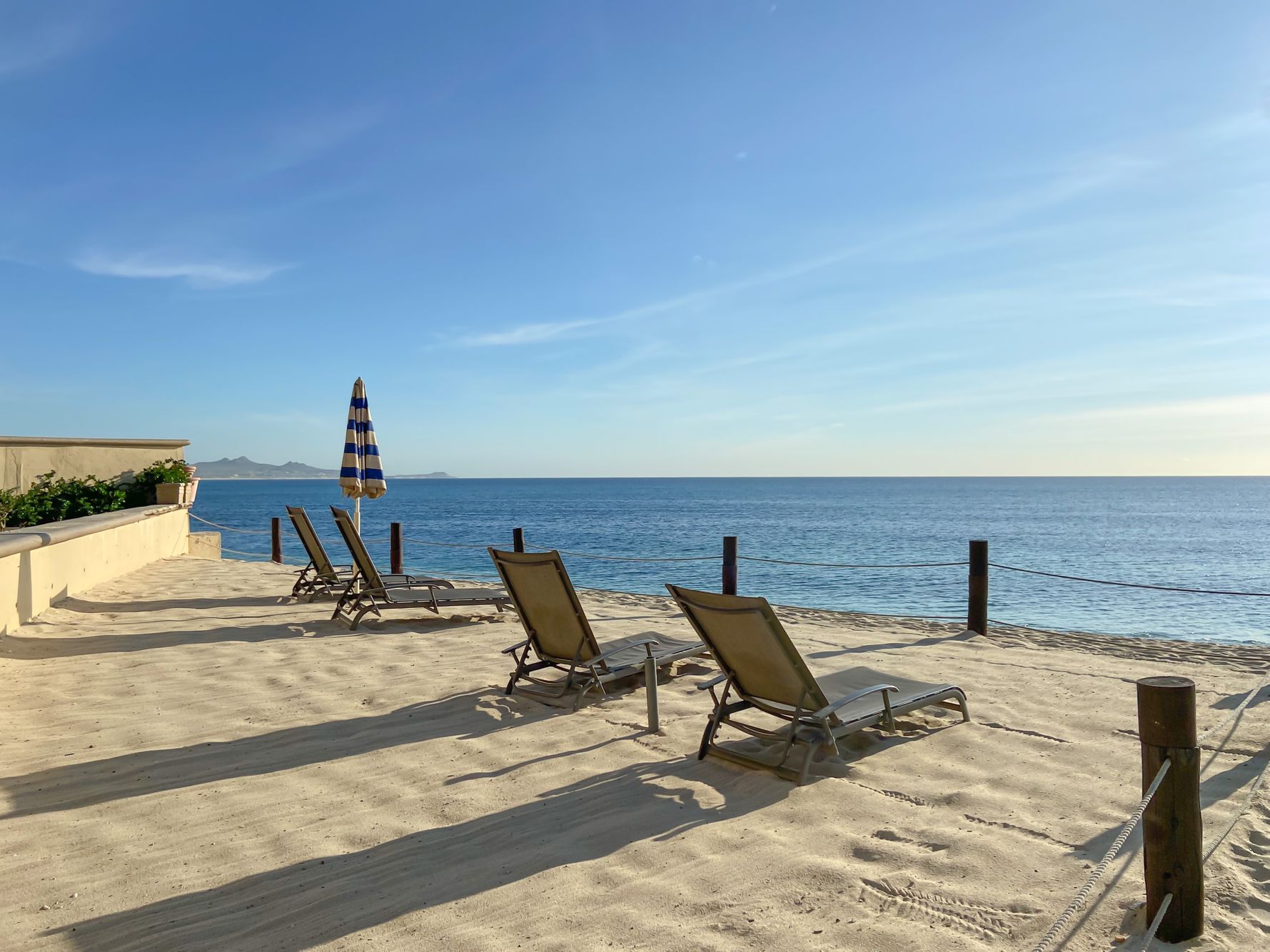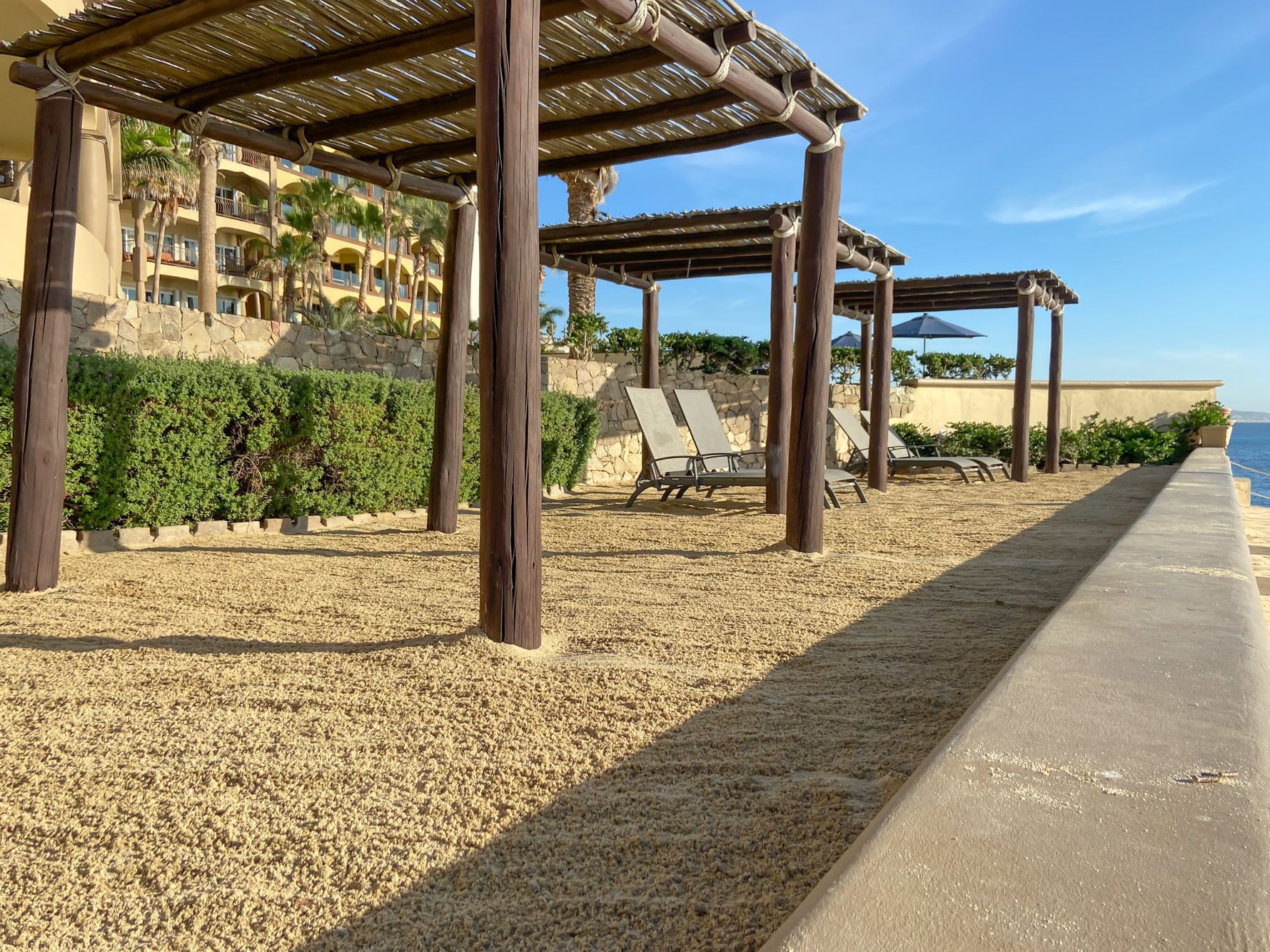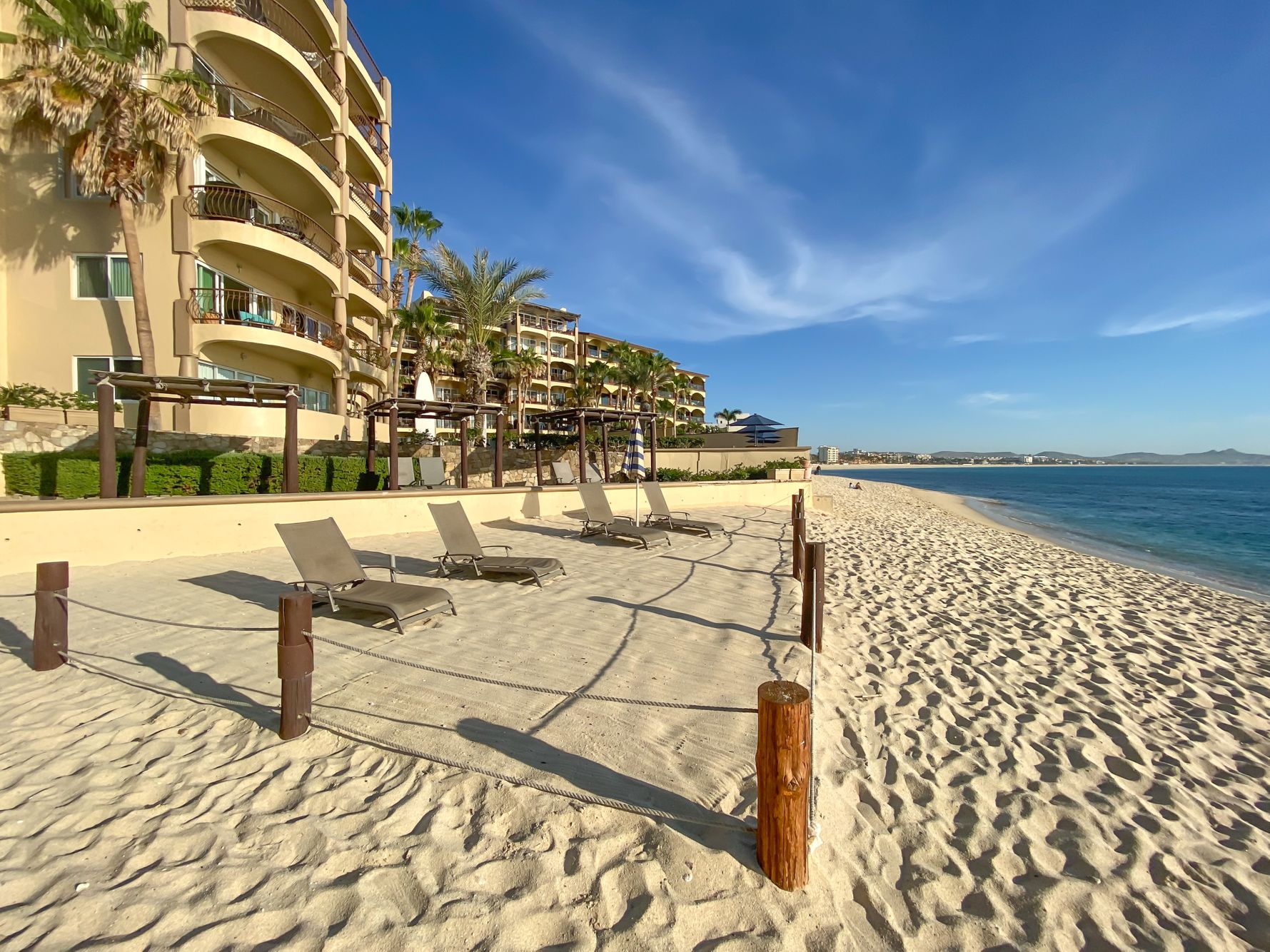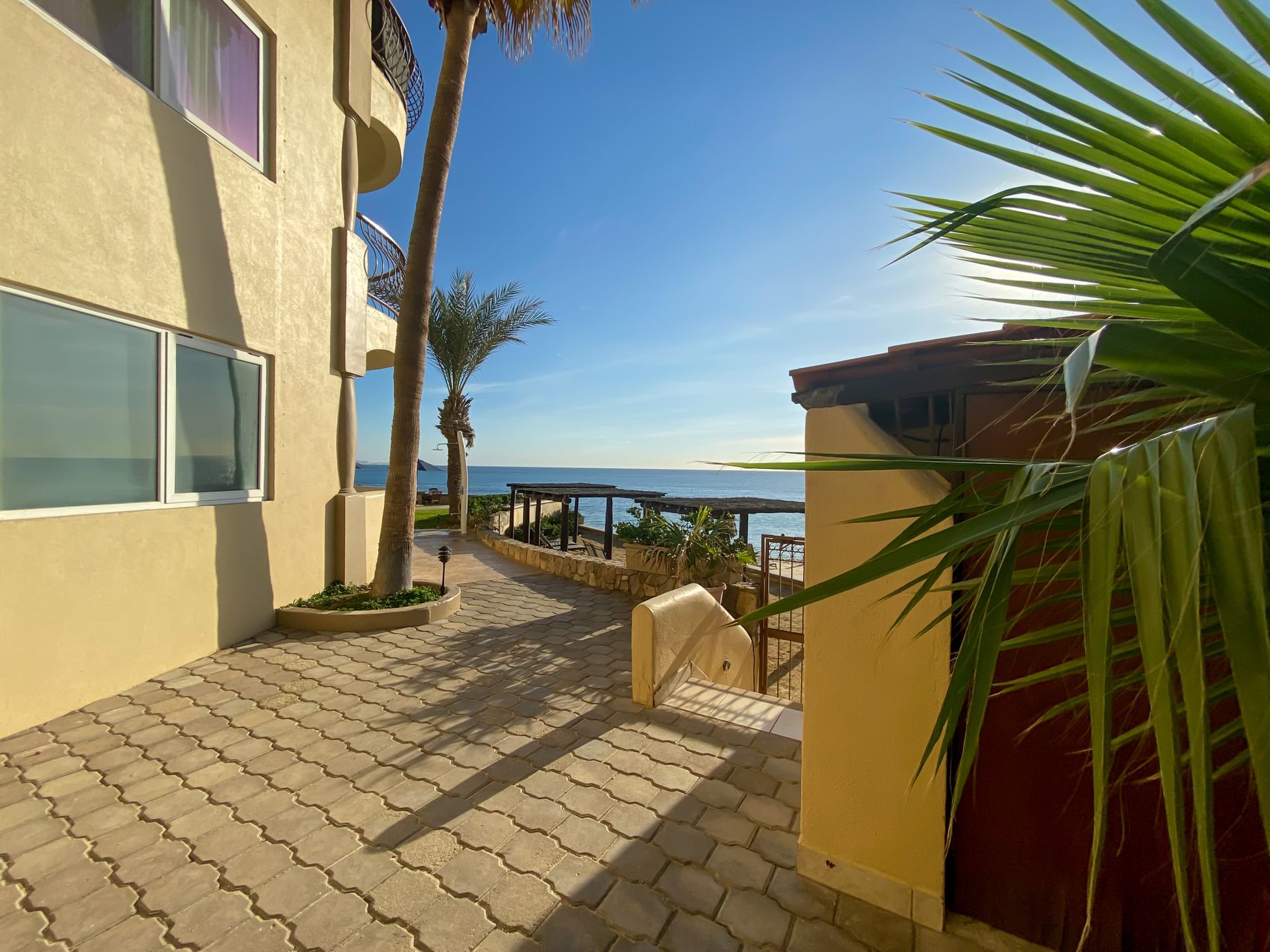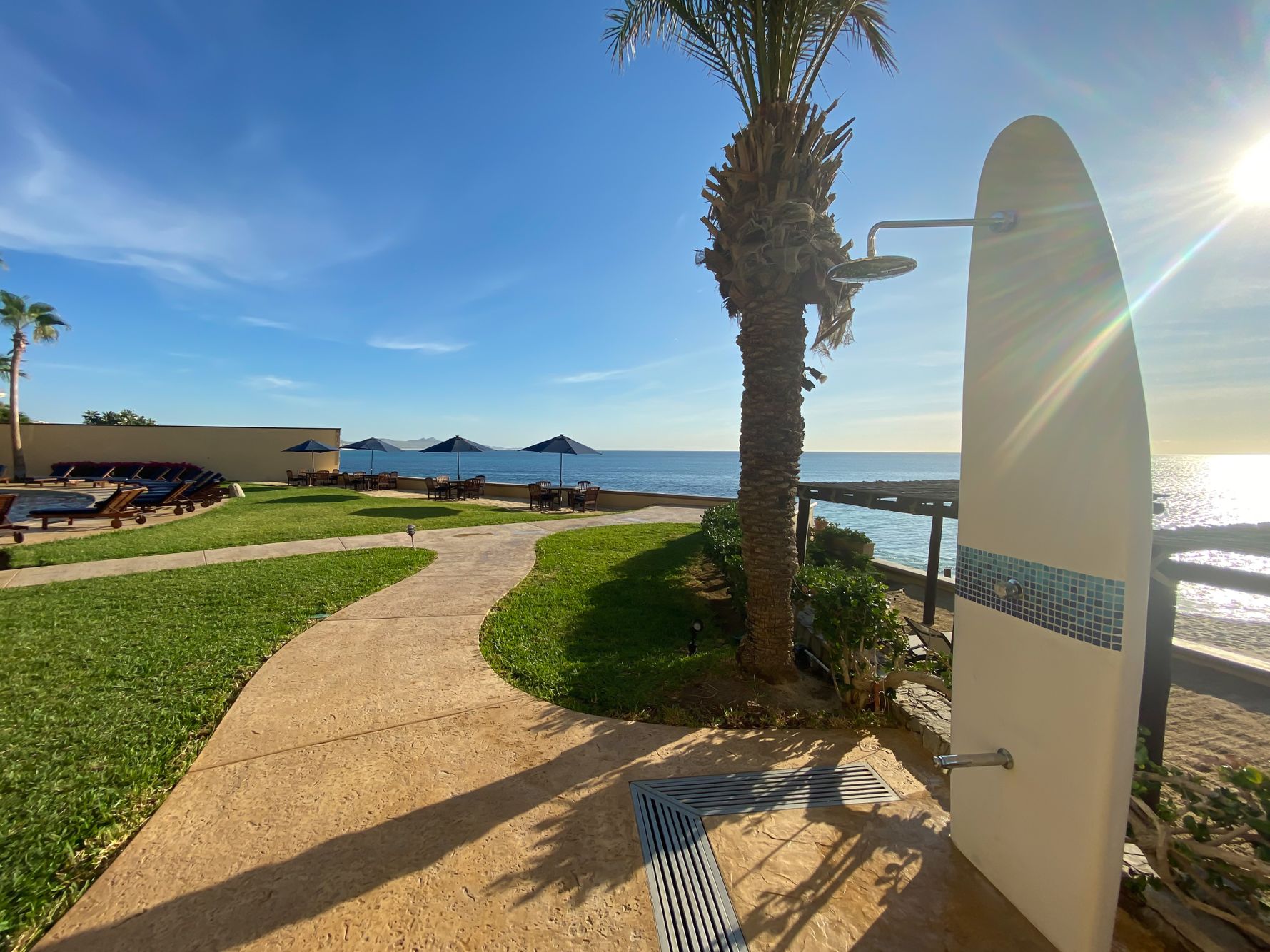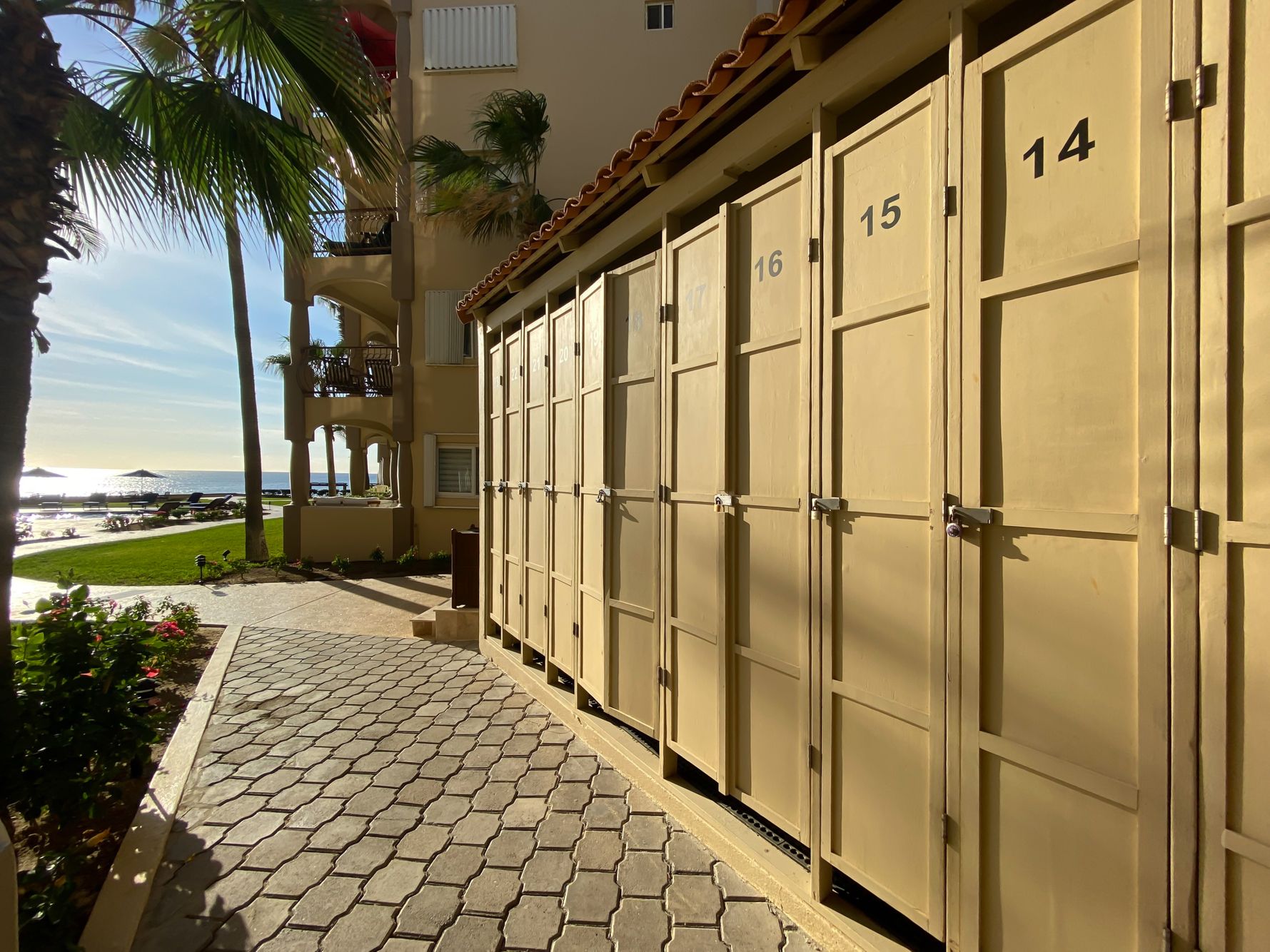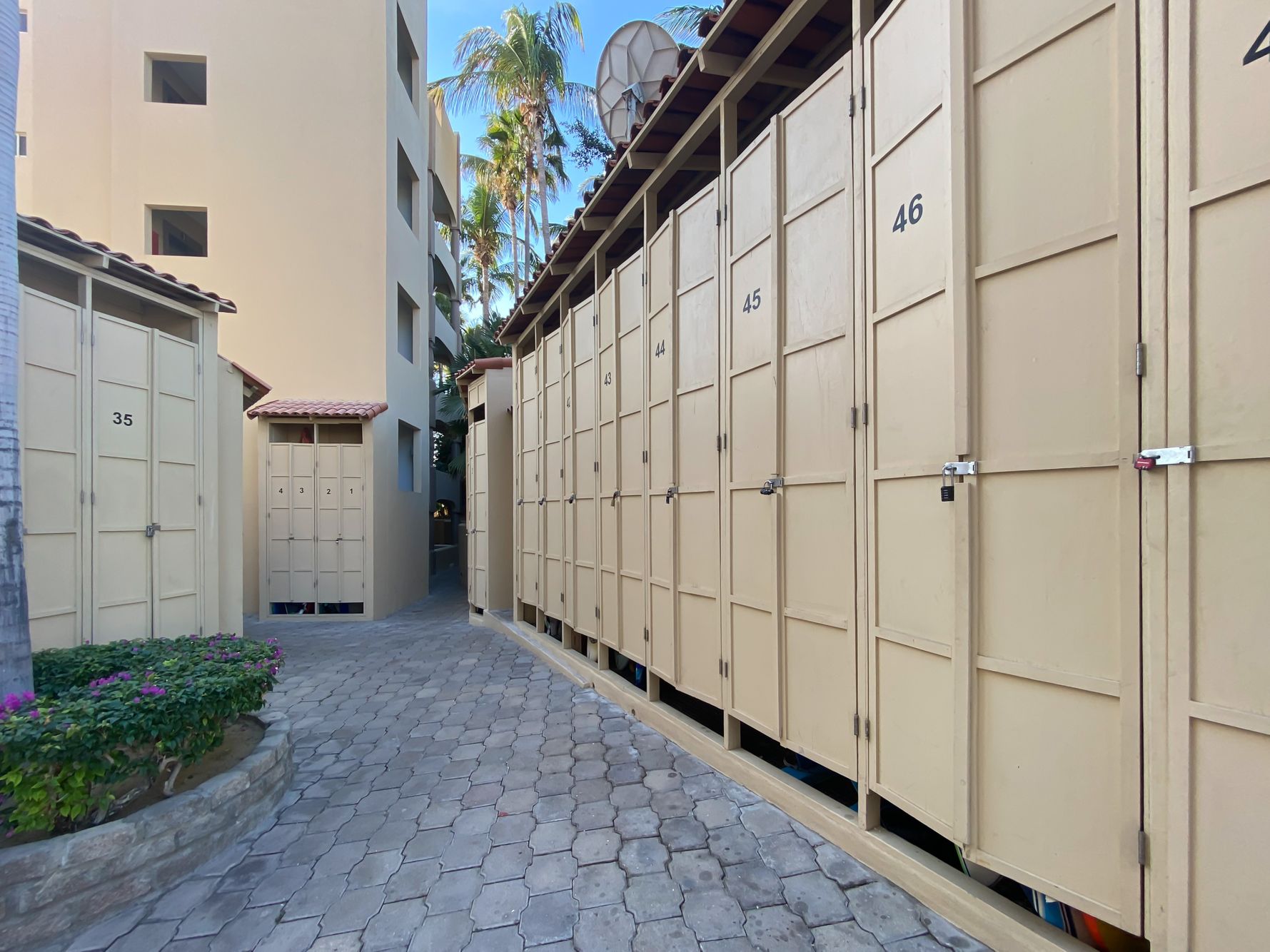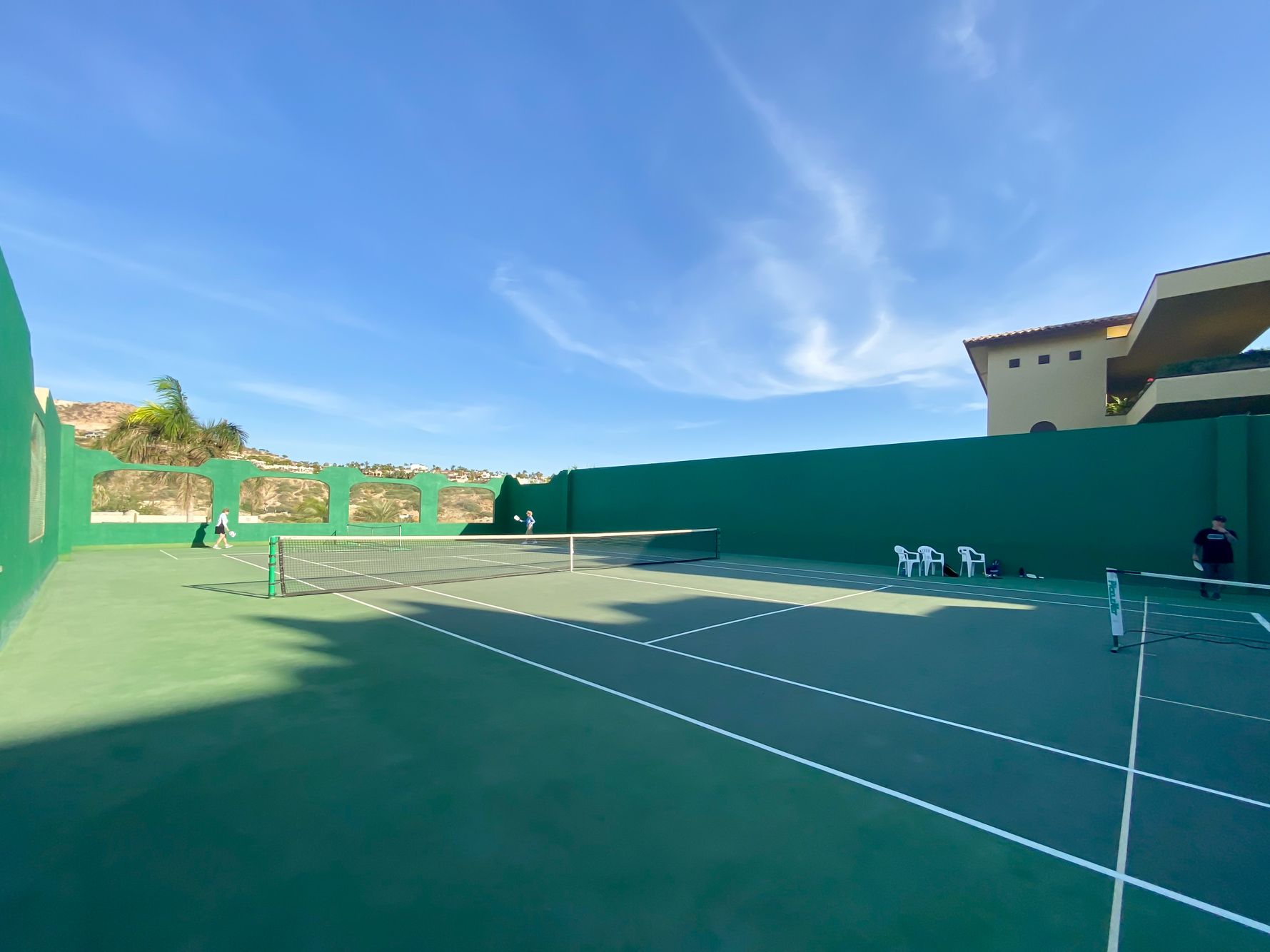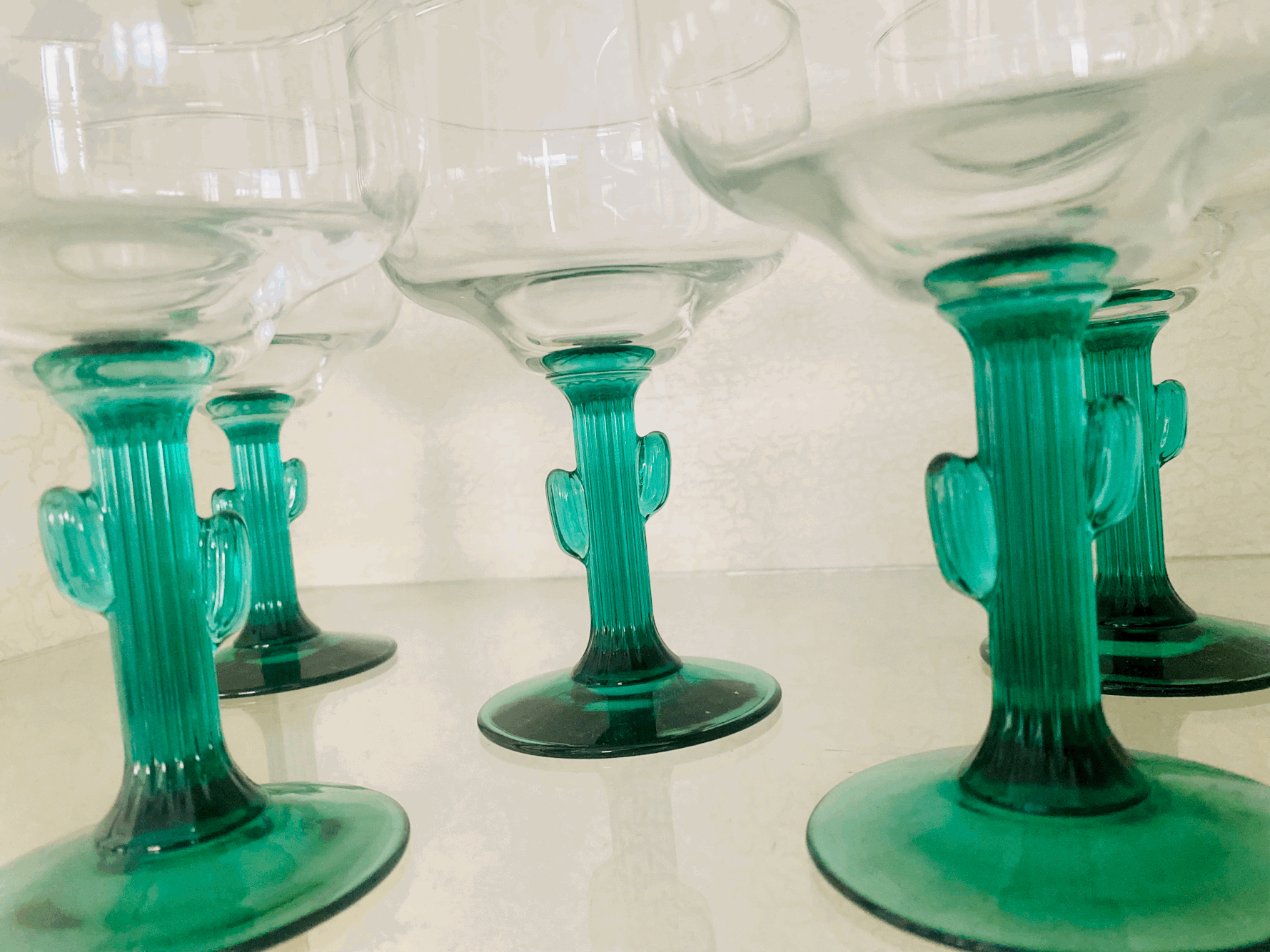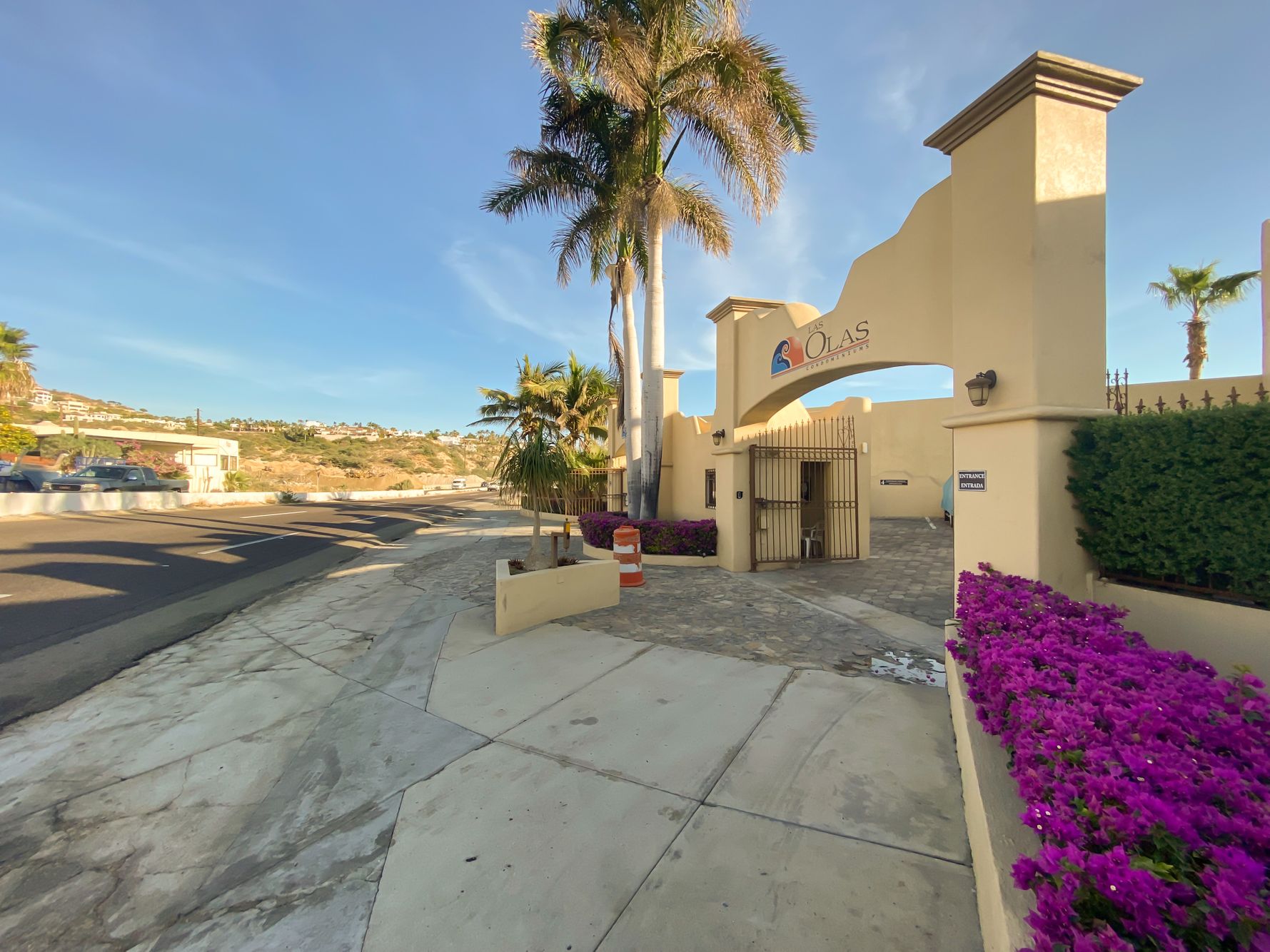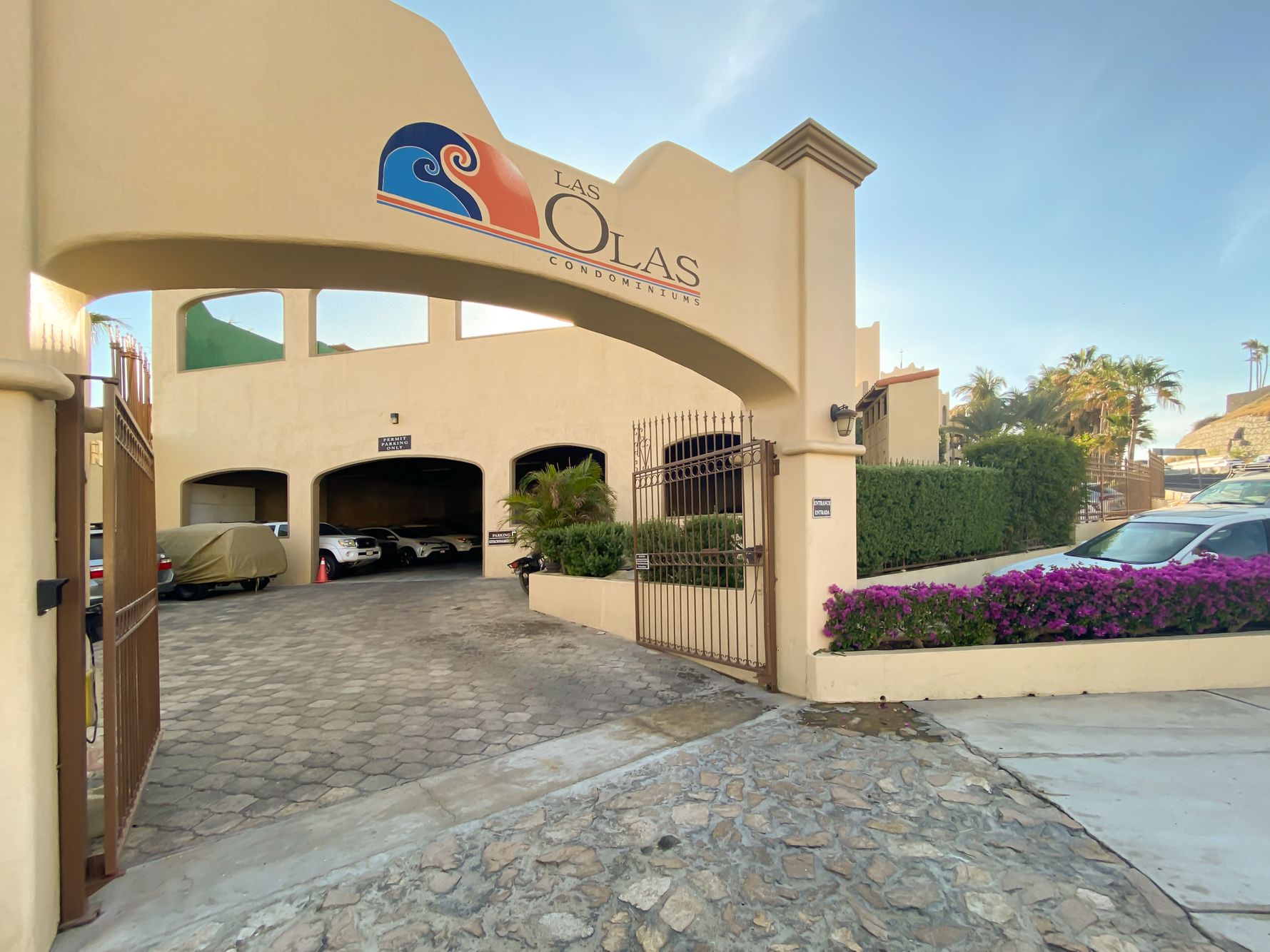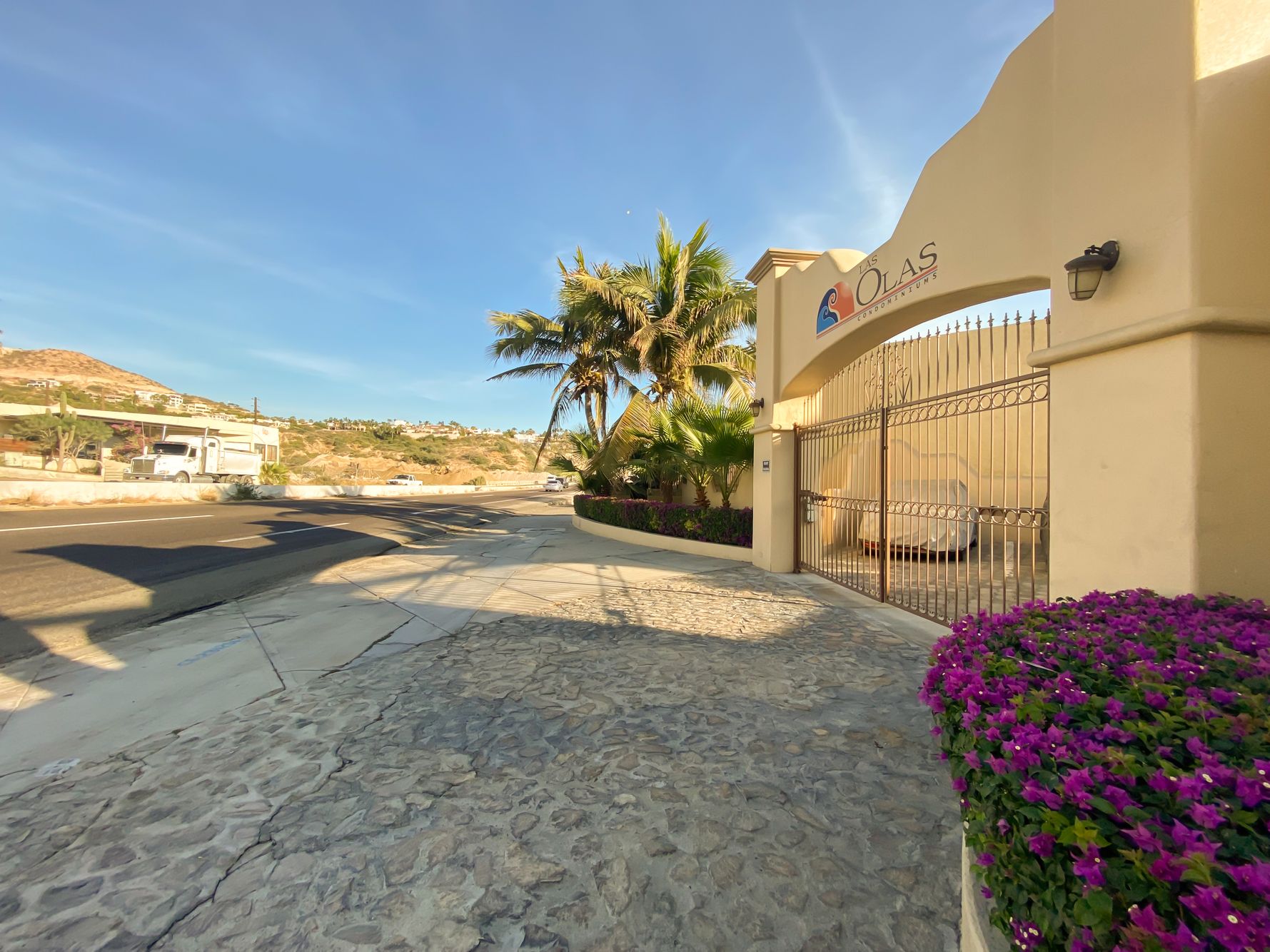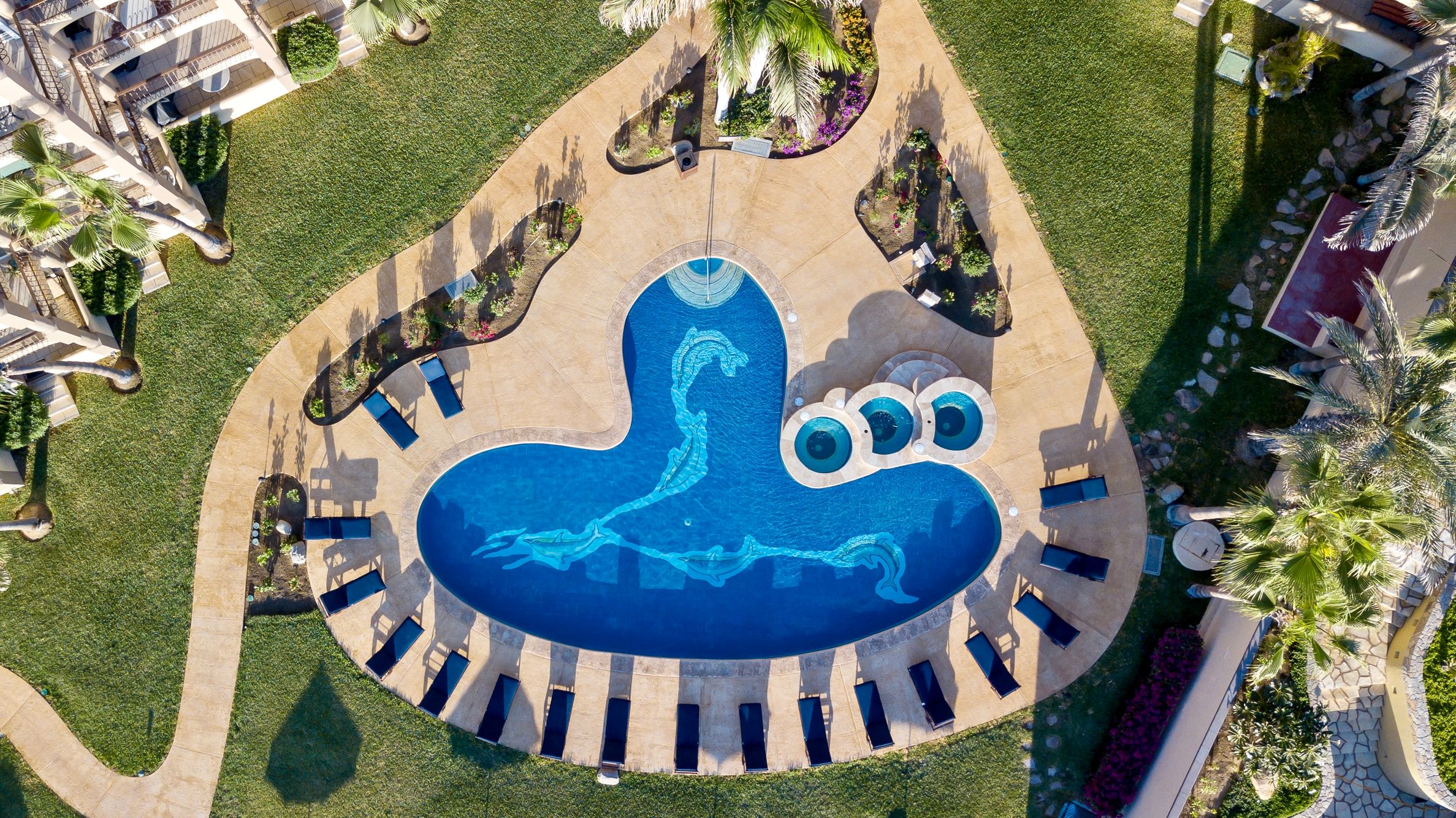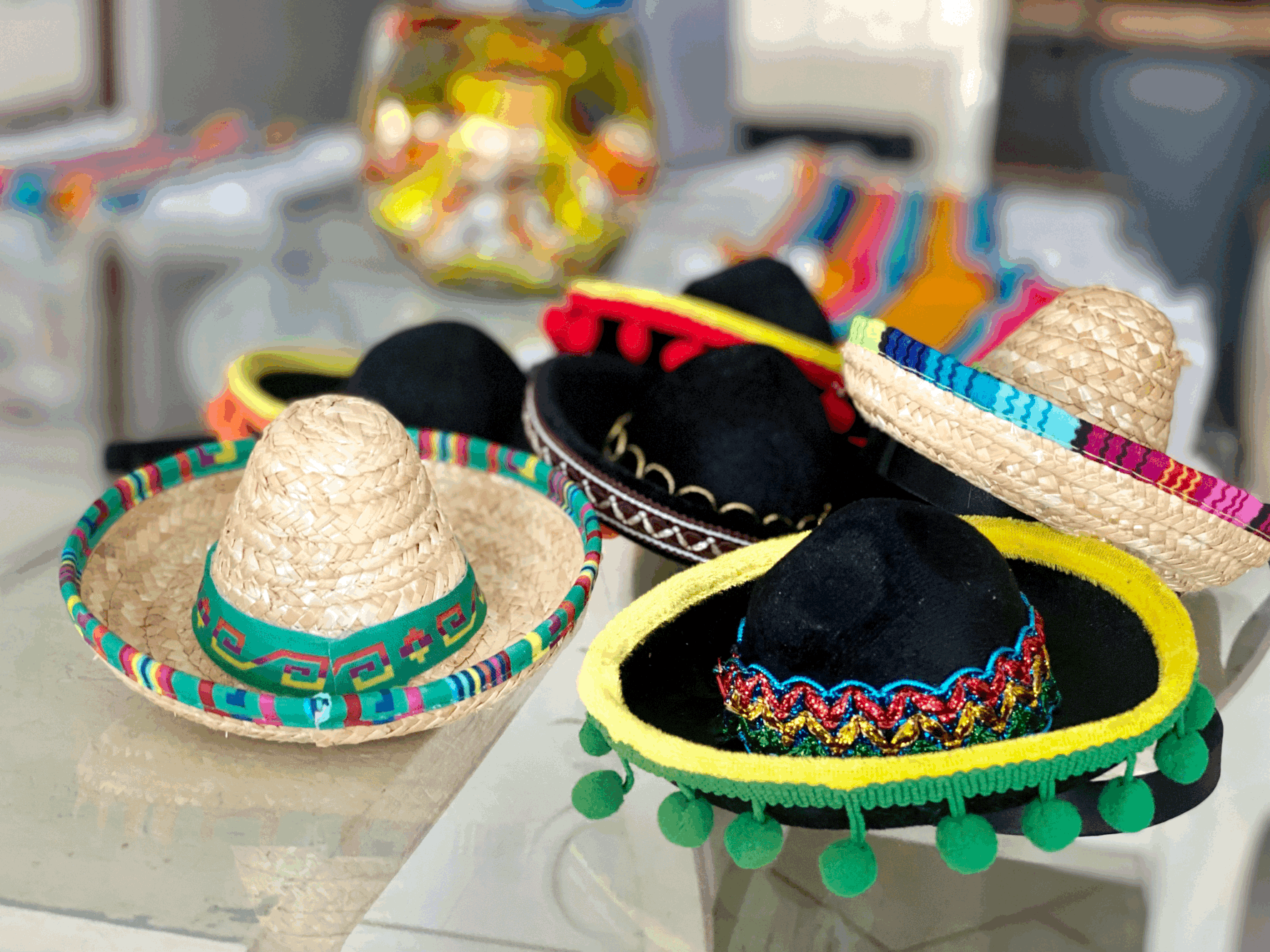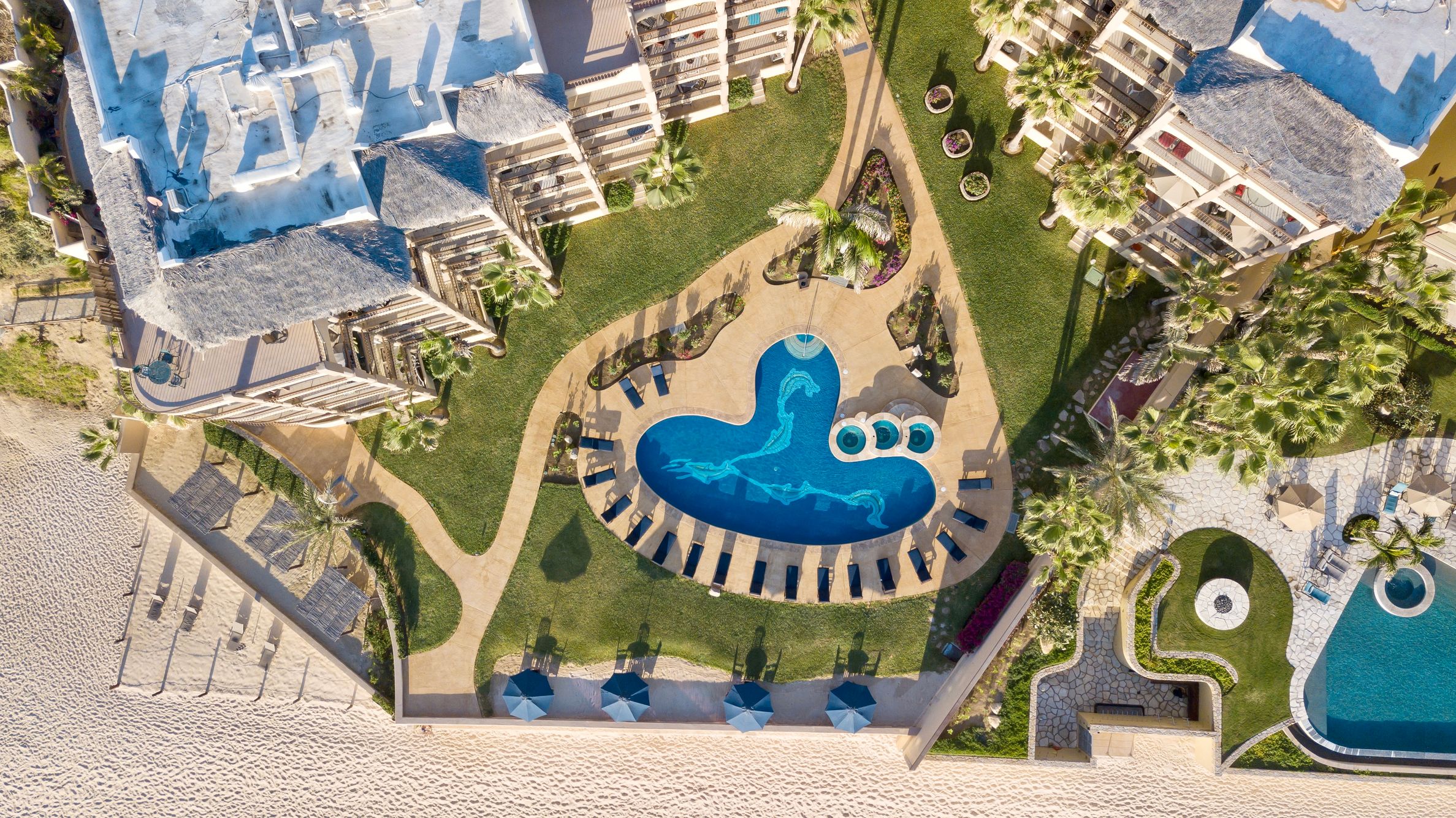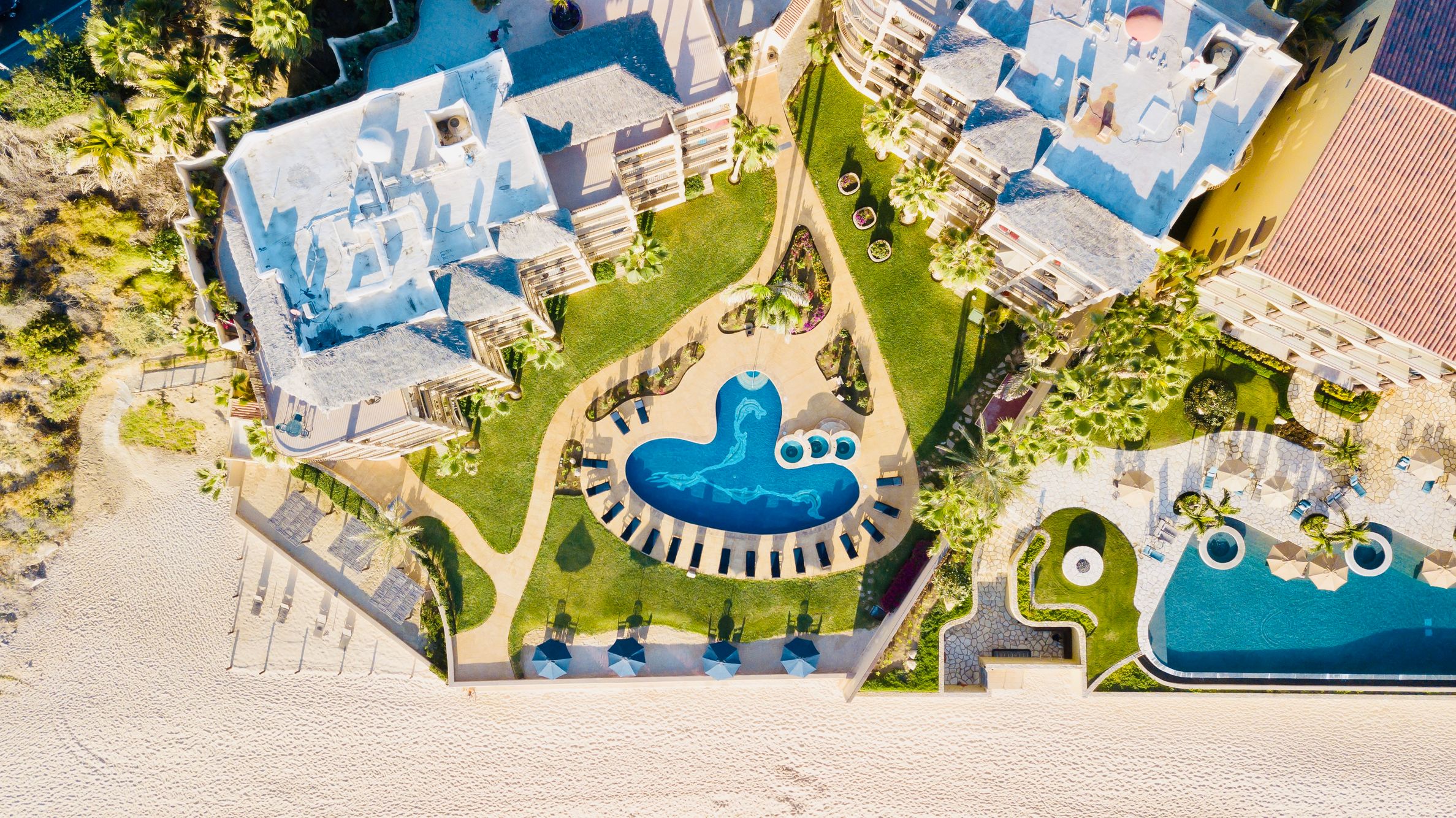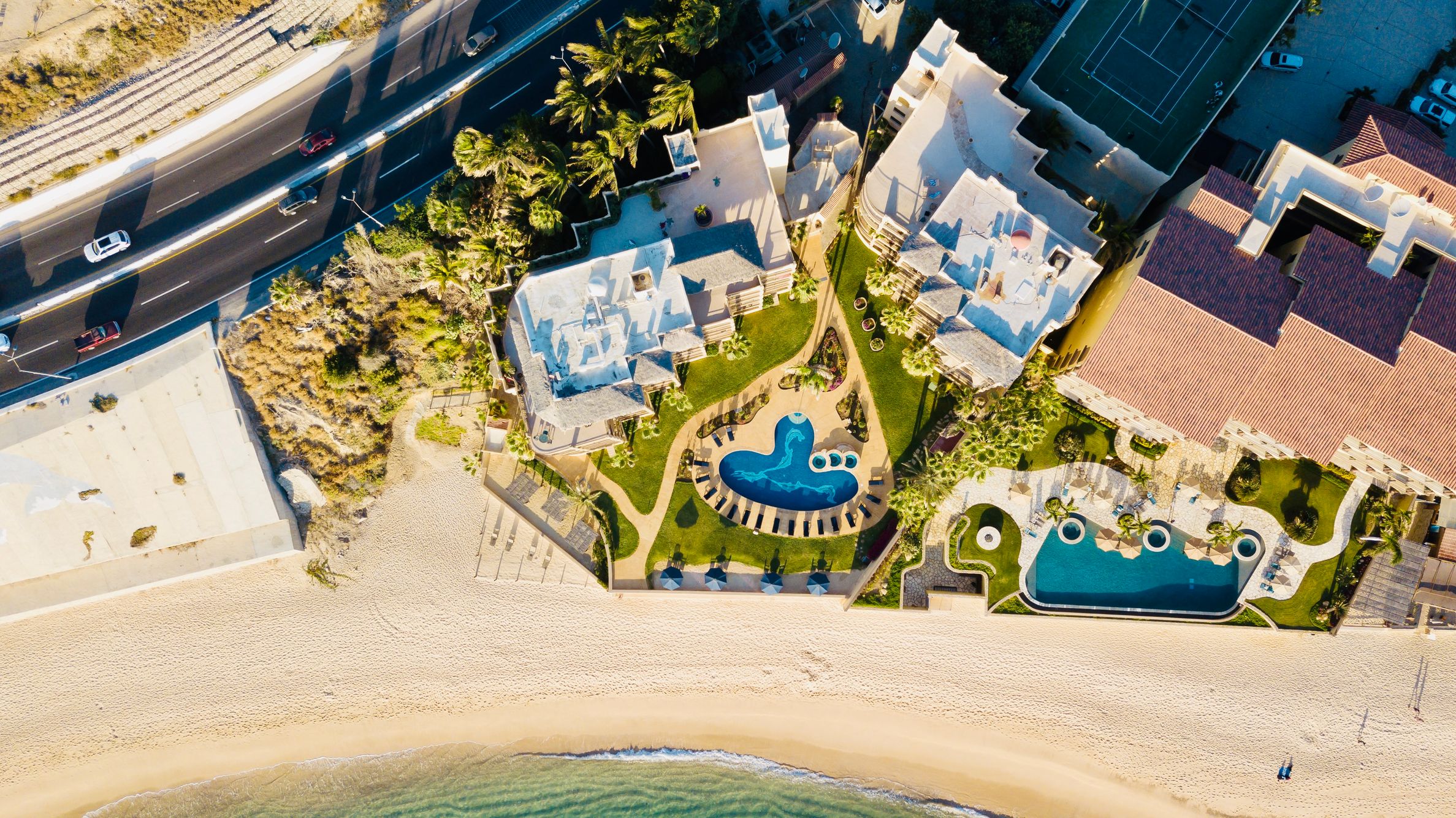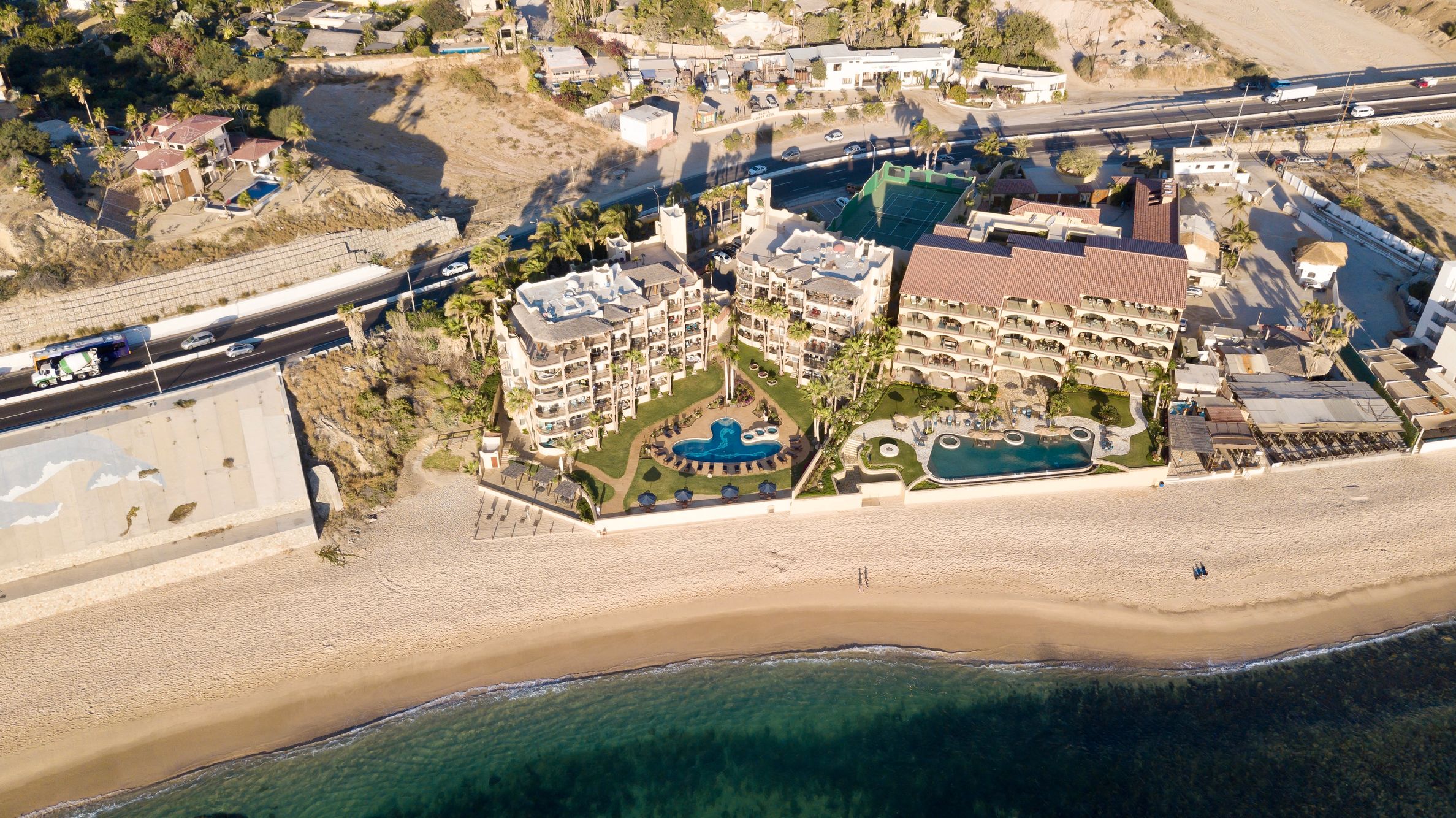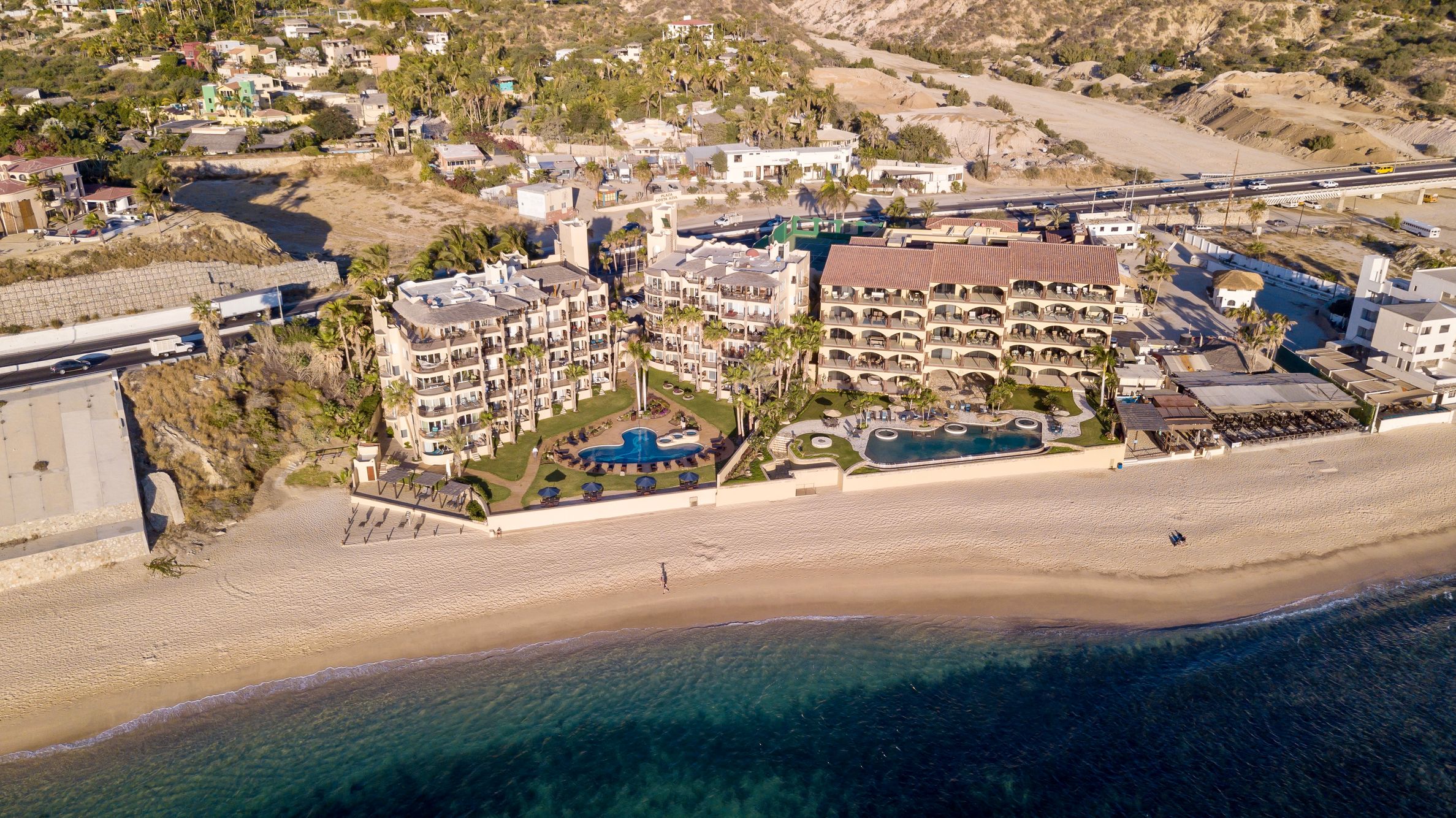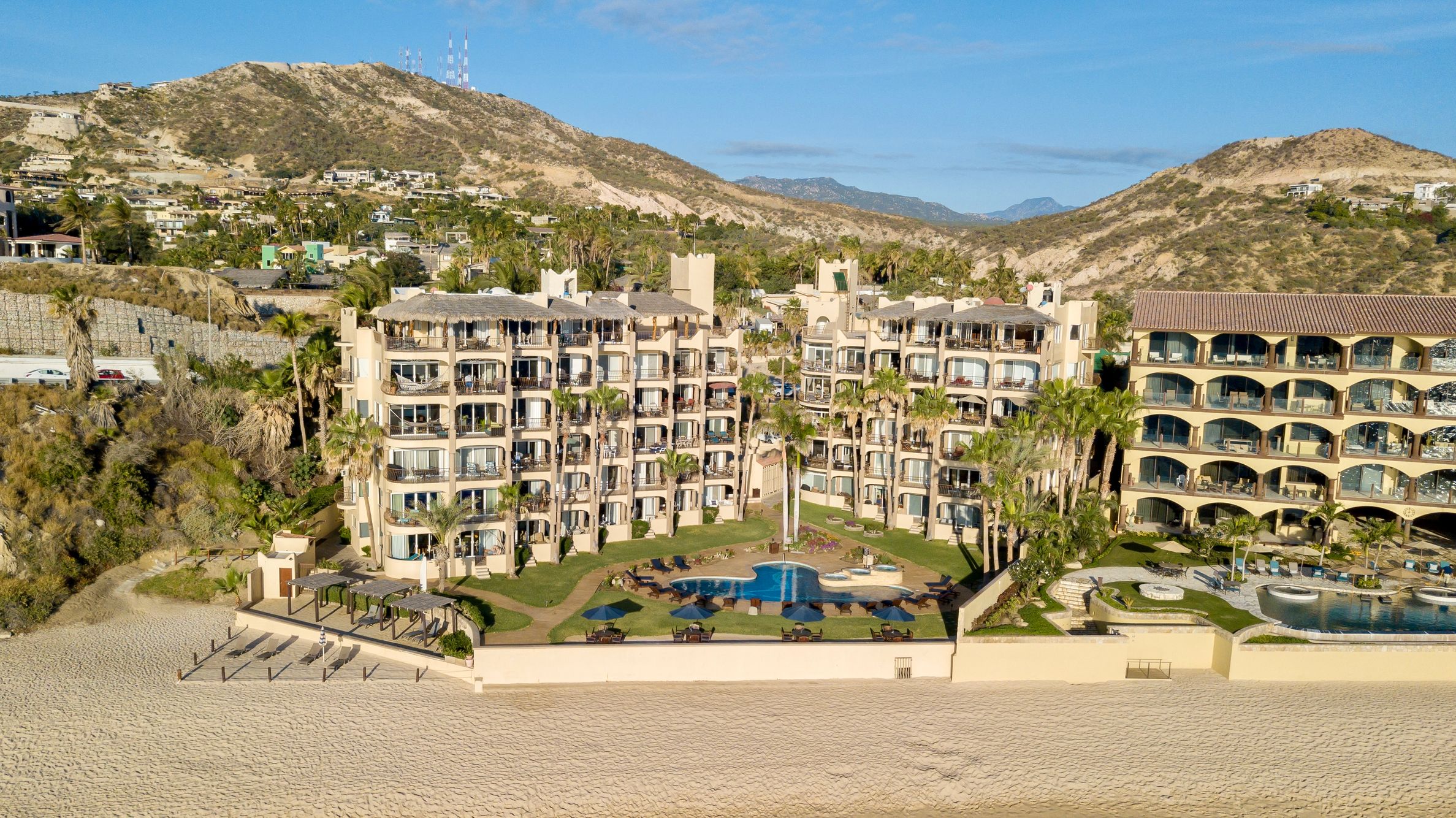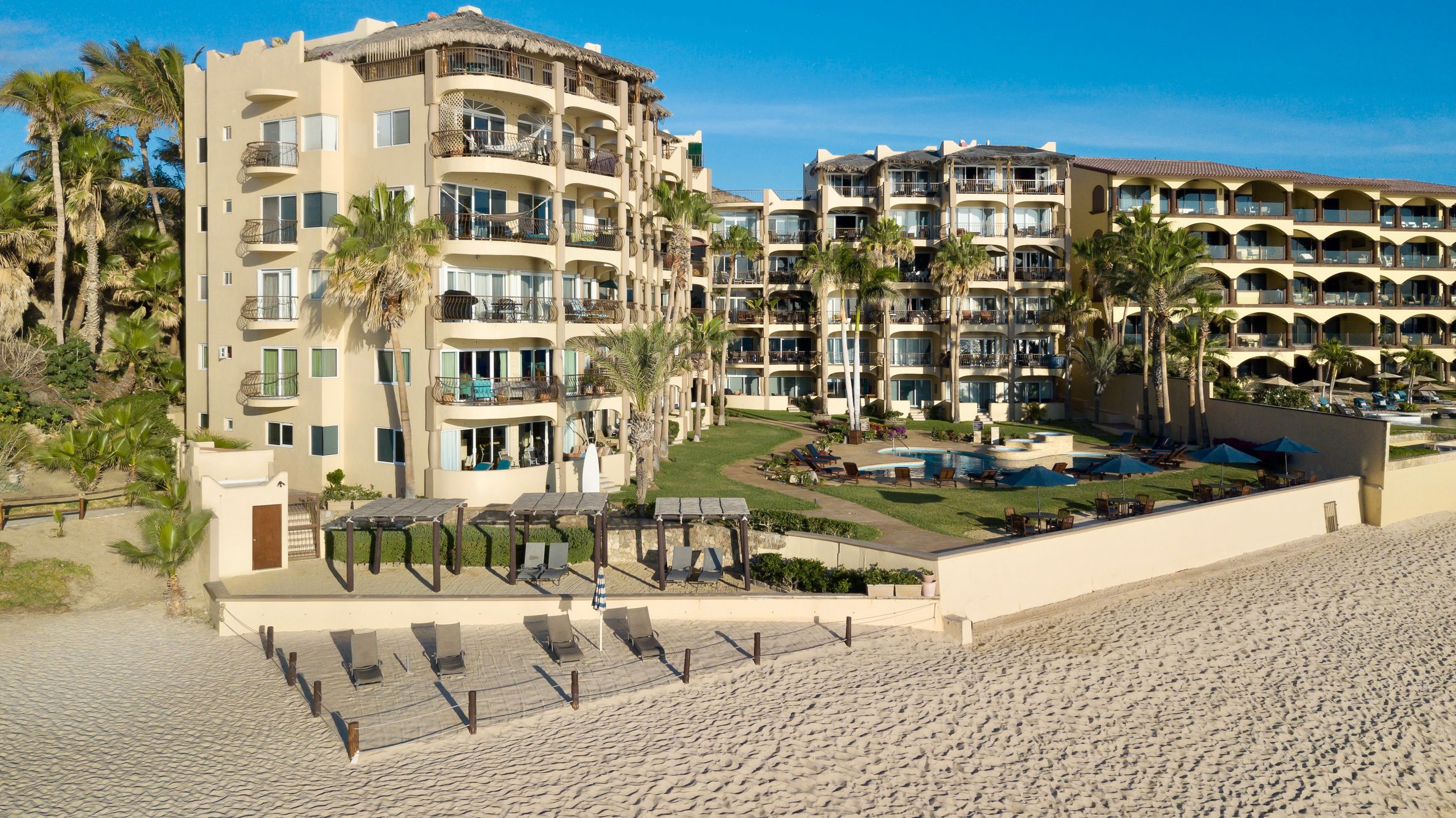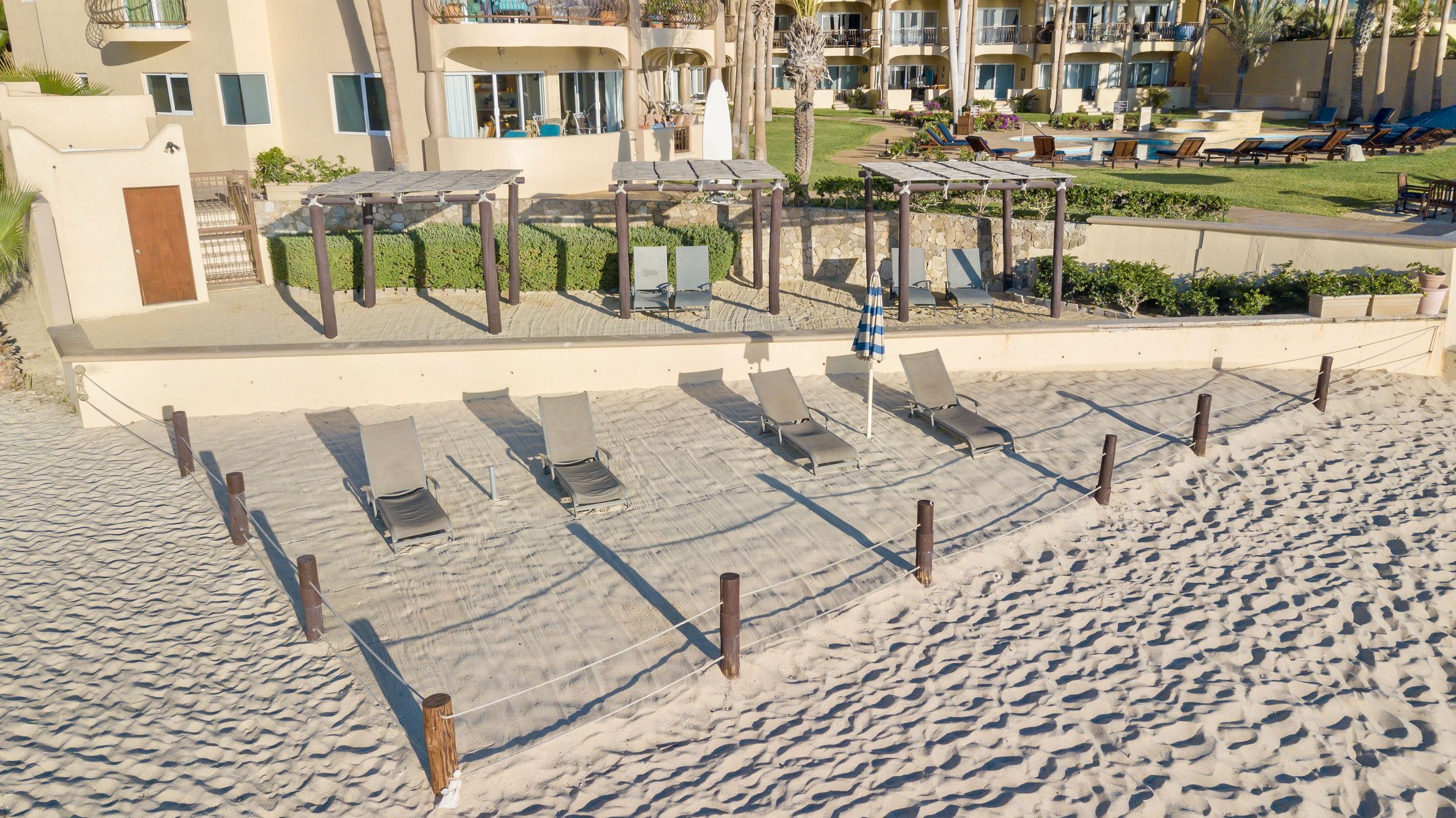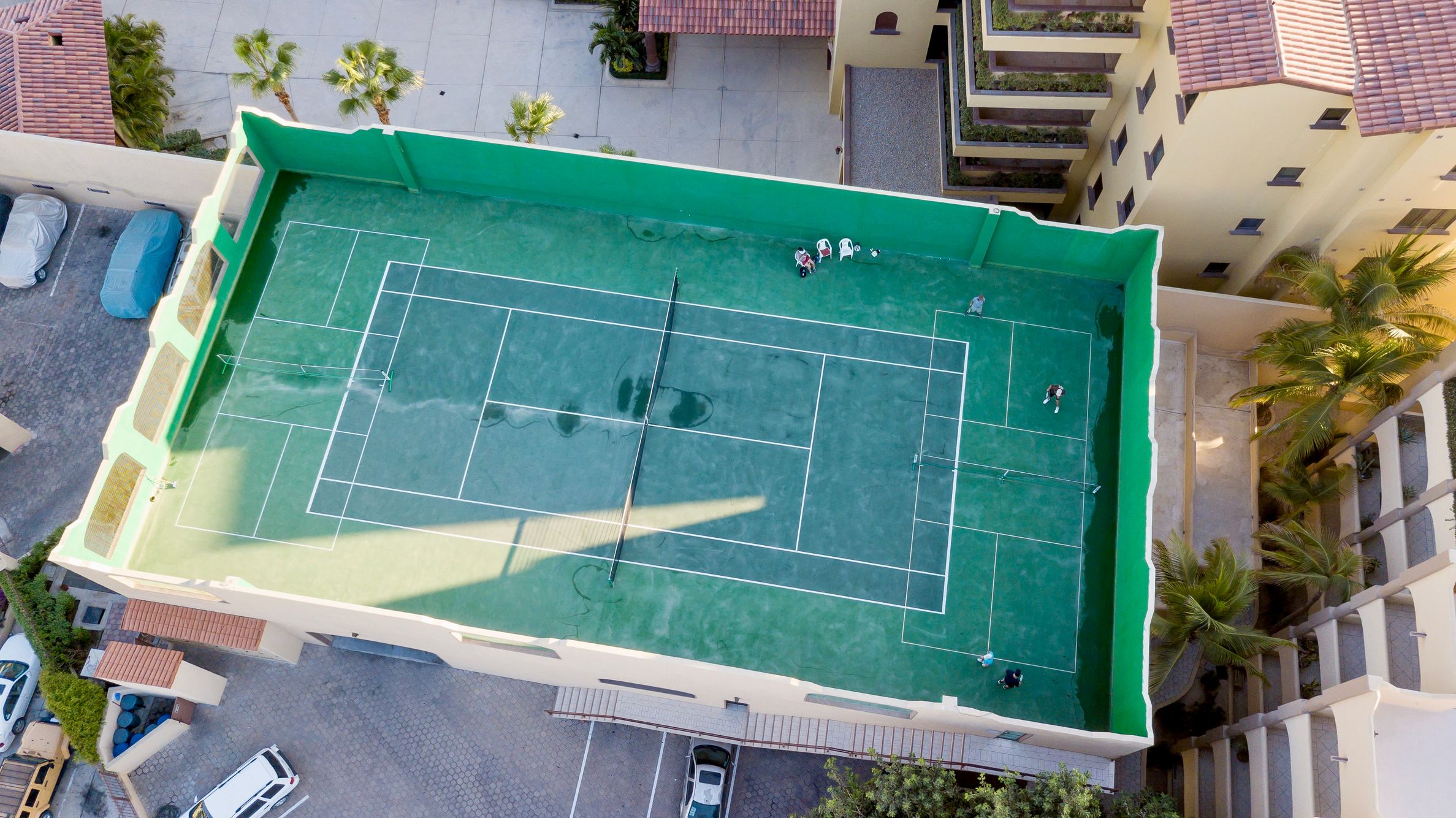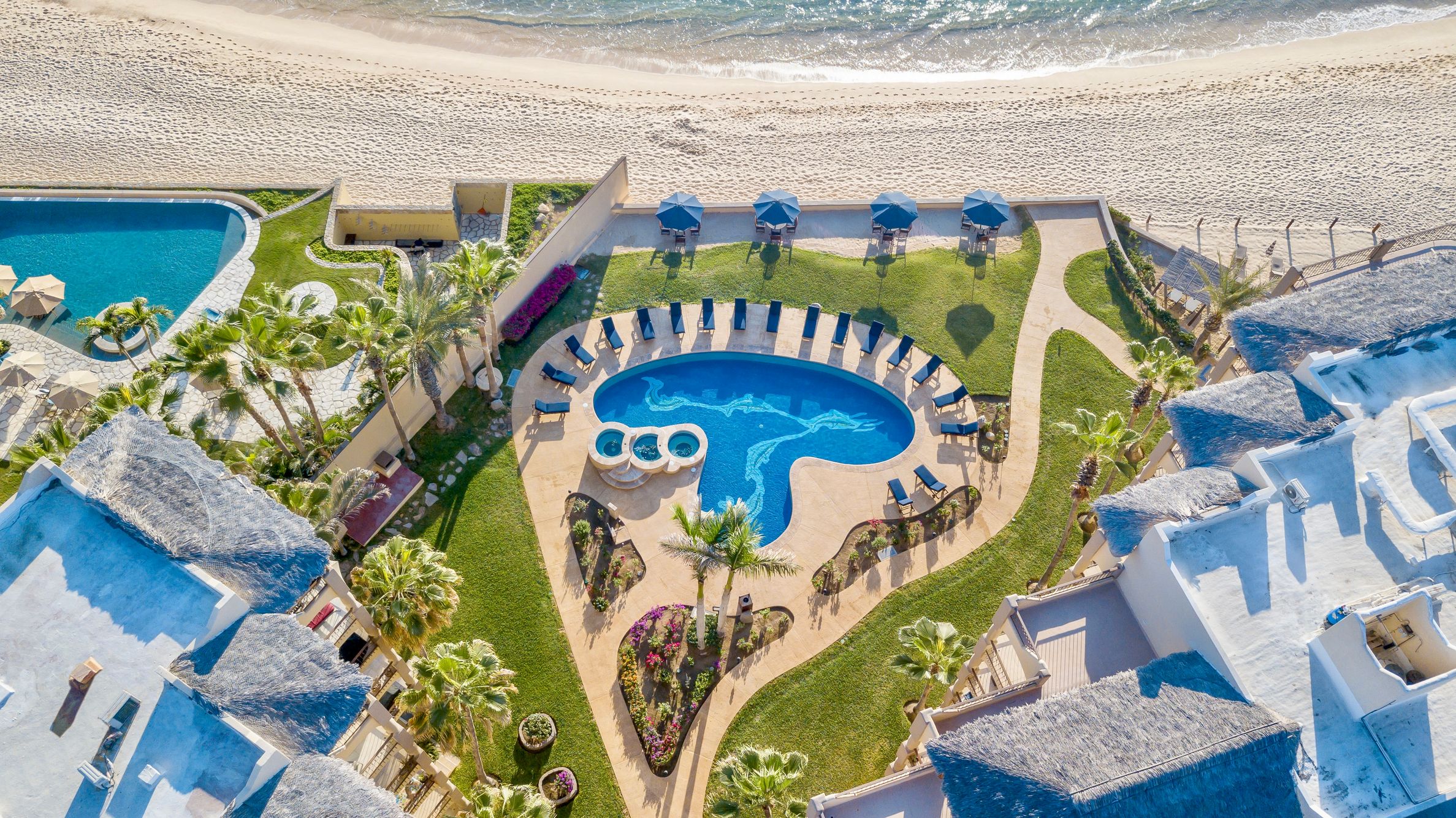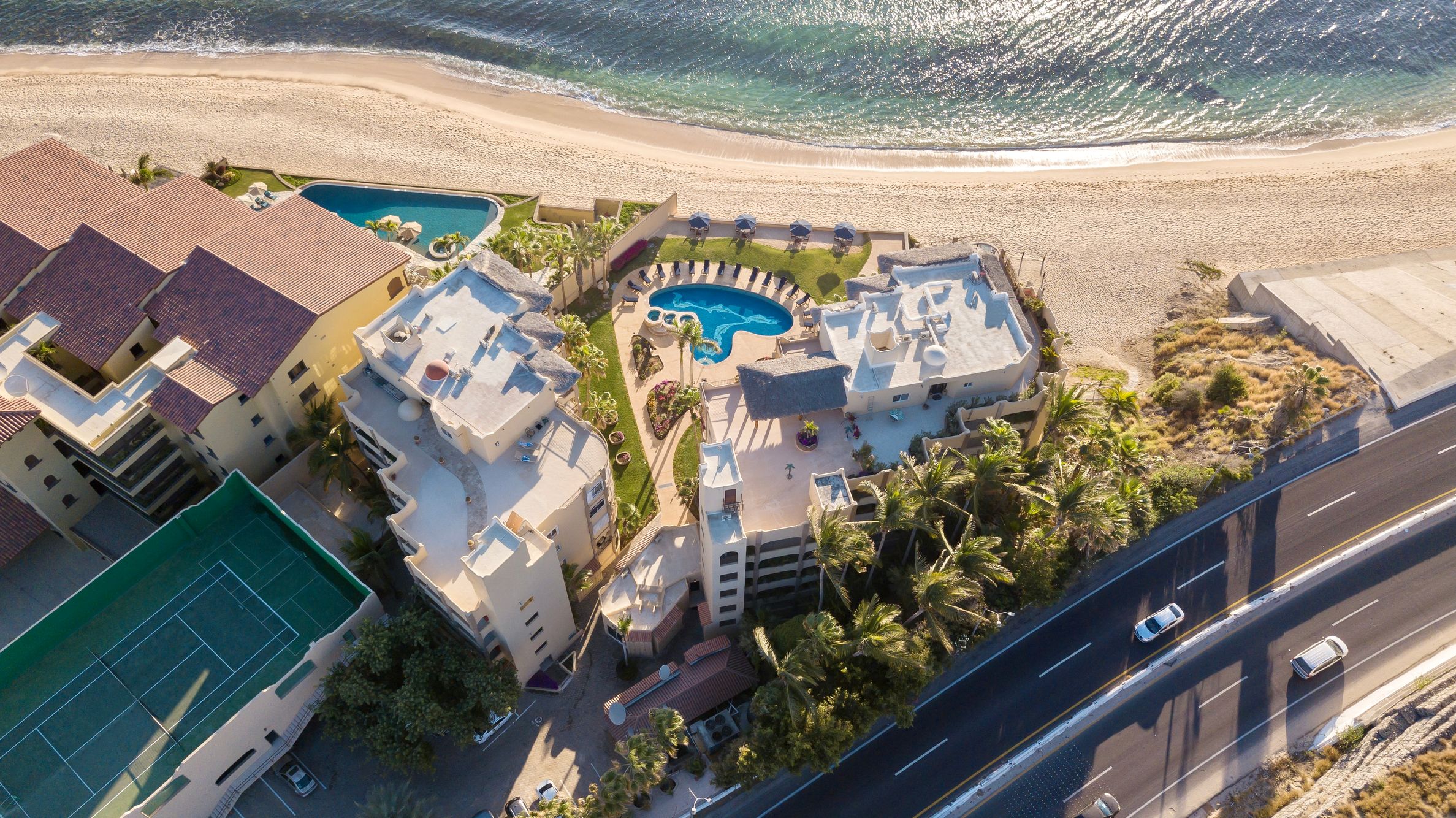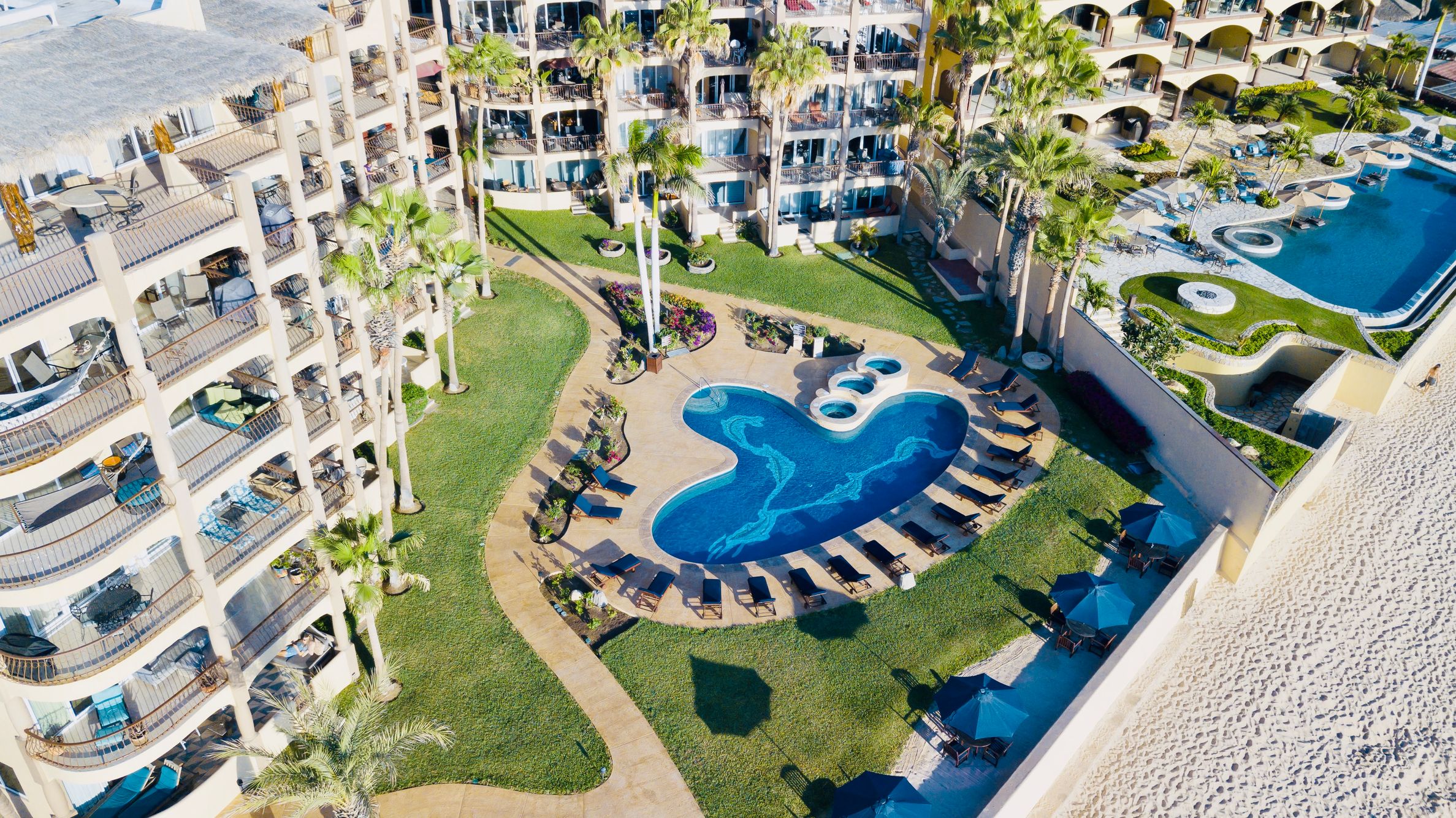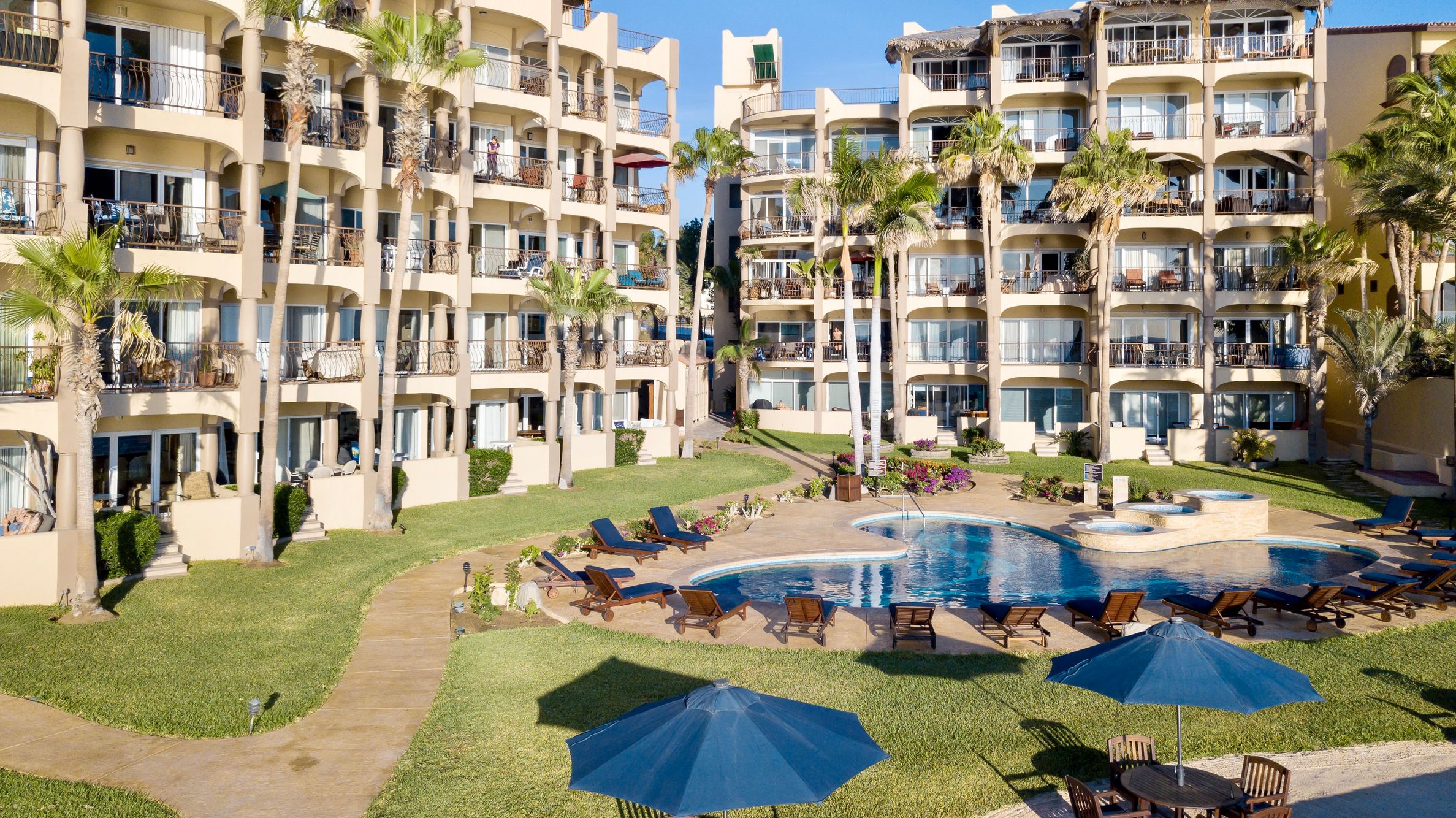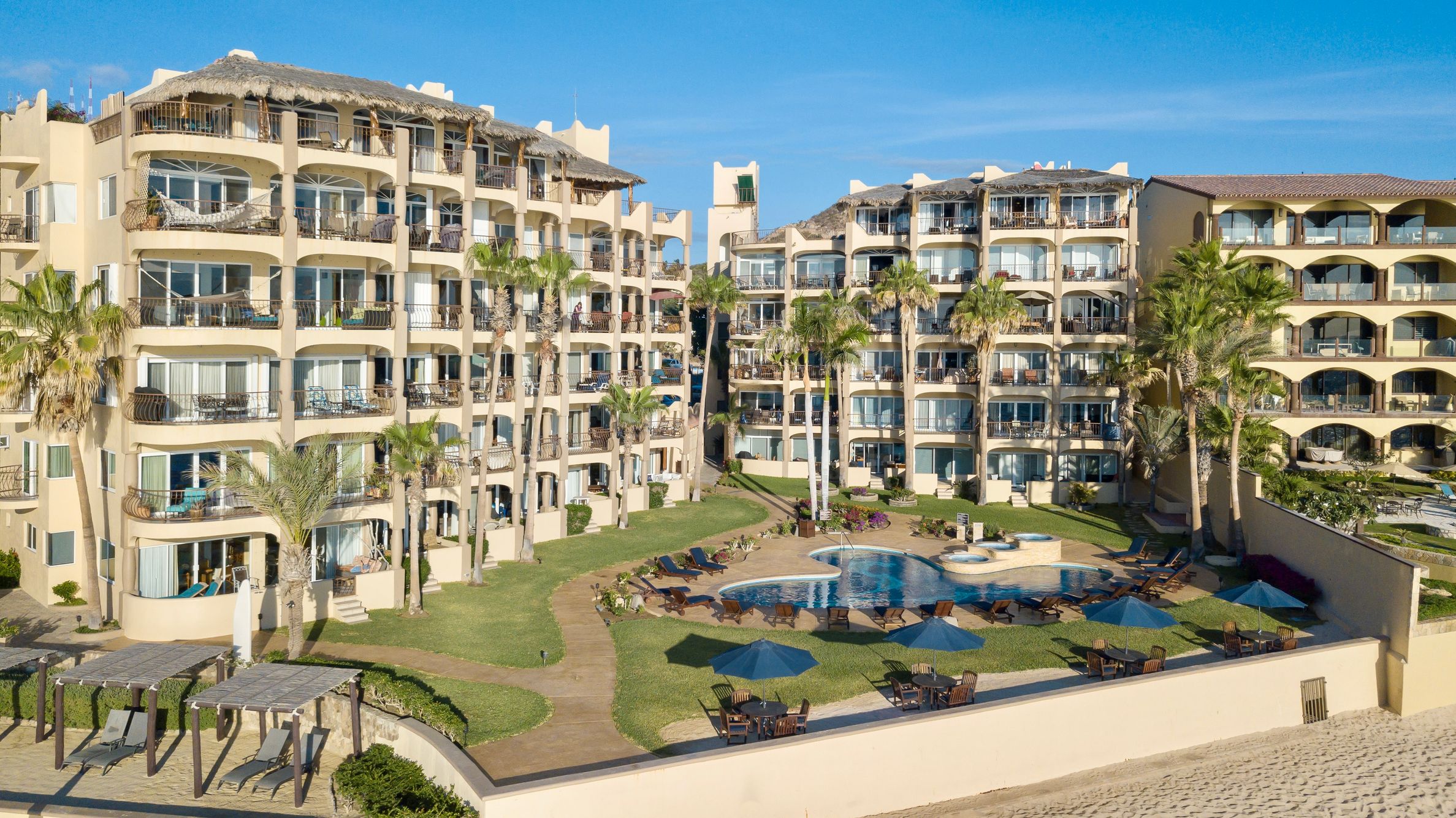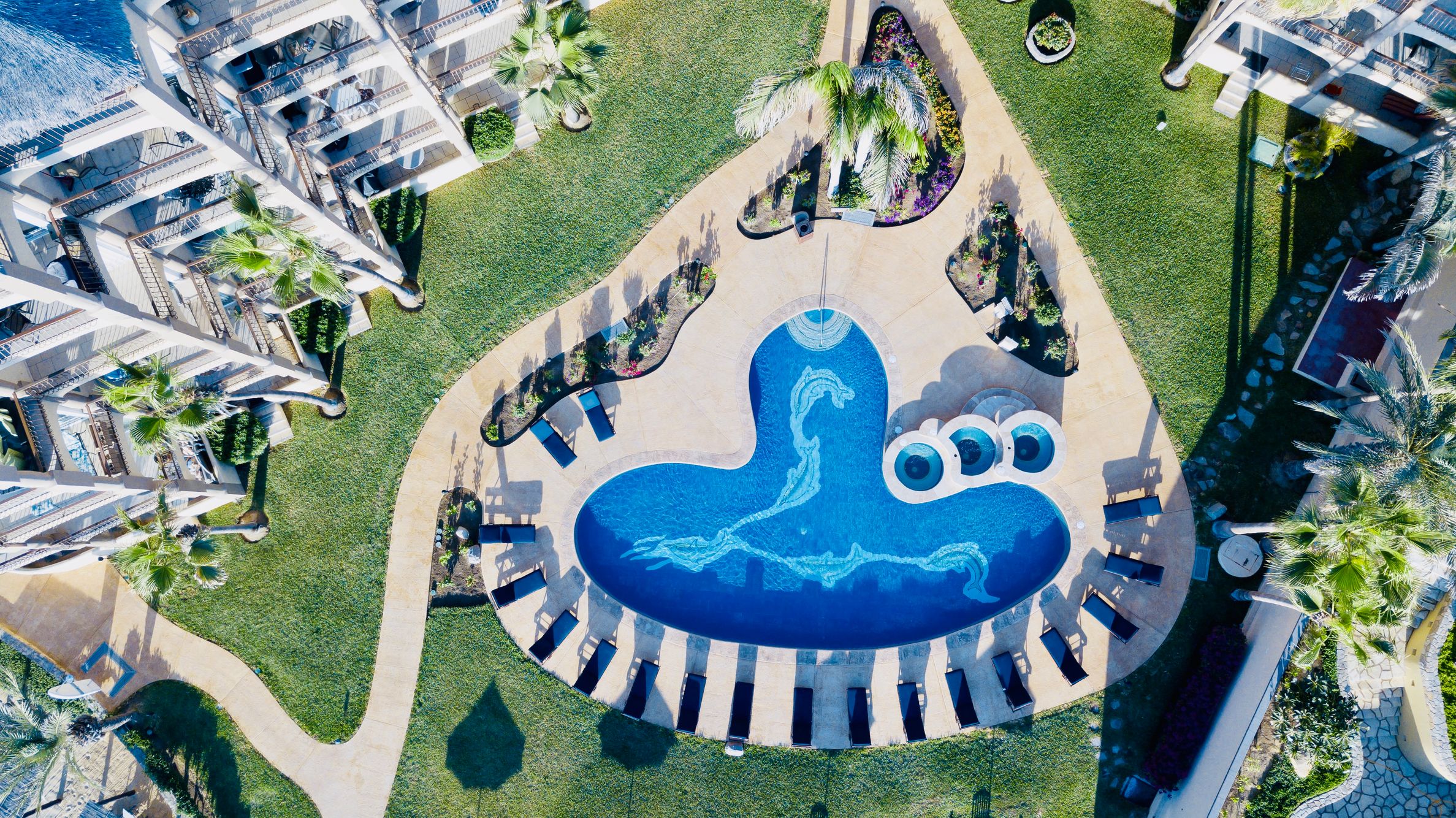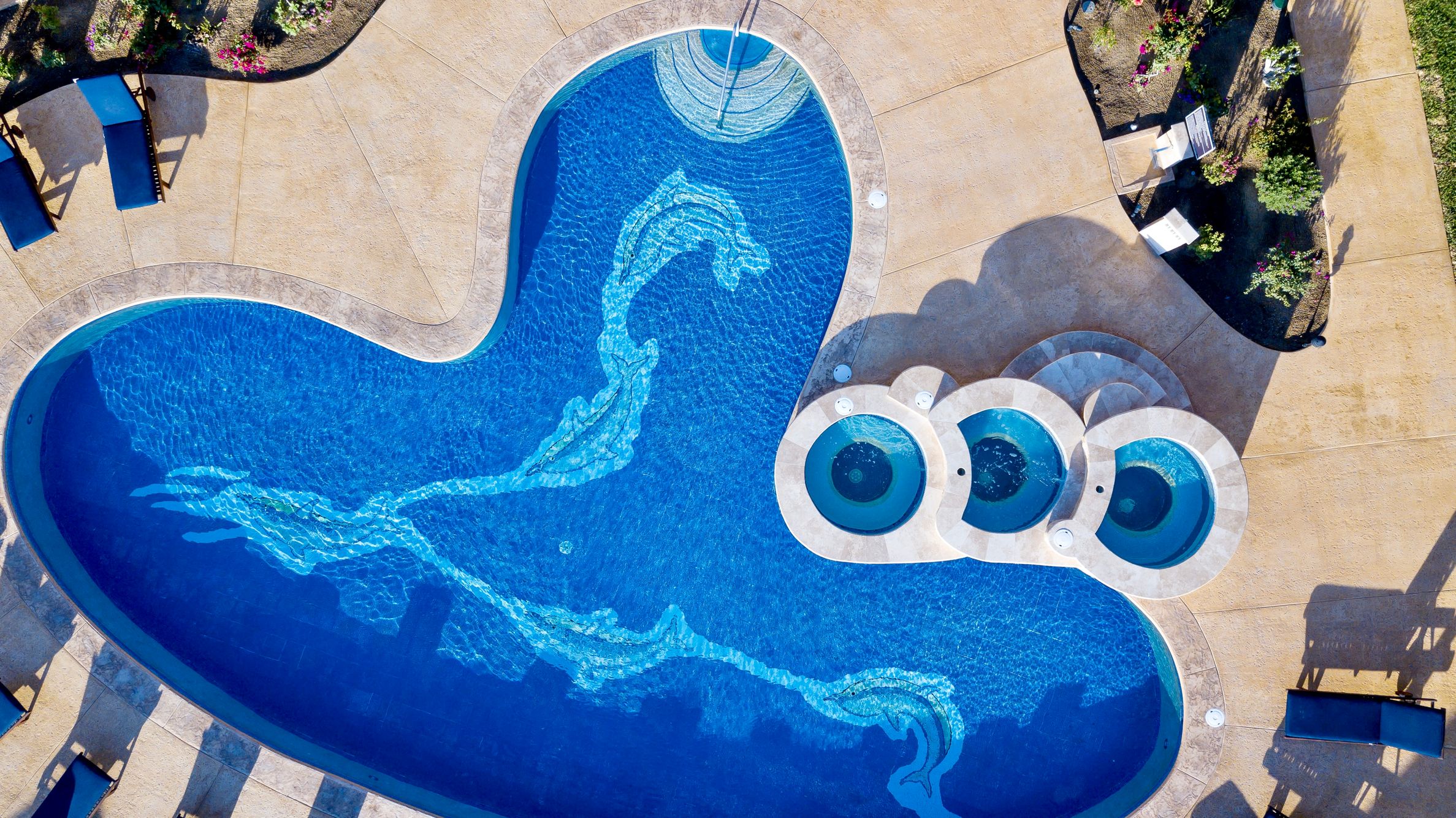 Amenities include: Free High Speed WiFi, Large Heated Swimming Pool, 3 Tiered Jacuzzis, Gym, Rooftop Tennis Court, Large Private Balcony, Grill, Air Conditioning, Free Parking, In-Unit Washer and Dryer and 24/7 Security.
Not all beachfront condos are the same, and lucky for you, this three bed/2bath condo is the best at Las Olas. Not only is it the corner unit on the best floor, it is the only condo that you can check the surf from your BED and SHOWER. There's just something special about watching the surfers as you wake up to the morning sunrise and cotton candy skies. Las Olas is a gated complex with 24 hour security, located at the end of the beach which means more privacy and less foot traffic.
Come work and play at Las Olas with our fiber connected Wifi systems. Fiber optic internet speeds are about 20 times faster than regular cable. Our speed tests read 300 mbps.
The Condo comes with (4) beach chairs, (1) soft top surfboard, (1) boogieboard, (1) beach umbrella, and (1) small cooler.
The Primary Bedroom includes a king-size bed, large walk-in closet, full bathroom with ocean views from your bed AND your shower. Primary room also has a private balcony. The second bedroom has a king bed and closet with an ocean view, while the third bedroom has a bunk bed with a queen-size bed on bottom and twin on top.
The condo's living space boasts comfortable seating and a Smart TV that is ready for your enjoyment. Furthermore, the kitchen comes fully stocked with new pots/pans and brand-new plates/utensils, while the dining area has enough space to seat up to 6 people.
Whether you're a lover of the beach, an avid surfer, or just enjoy peaceful ocean swims/whale watching, you'll love this Las Olas beachfront condo. This is one of the only swimmable beaches on the Los Cabos Coast. Breathe in the ocean breeze while you BBQ on the patio and lounge in our two-person hammock. Seating for six is available on the patio so you can enjoy everything there is to offer with you, your family and your friends.
Please note that due to Covid protocol, only six people are allowed in the condo at all times.
Other HOA rules to note: No kids under 13 allowed in the jacuzzis, pool hours 7am-10pm, no hanging anything from railings.
Construction season is Aug 1-Oct 15; please note there will be construction noise between 9am-5pm.
WE ARE HERE TO SUPPORT
It can be stressful planning the perfect vacation - book your accommodations and experiences with us, and know that you are in the best of hands! Our team is committed to creating 5-star experiences for all of our guests and we would love for you to join us on your next vacation! Our intention is for our guests to have the peace of mind knowing that they have a team of people on their side who authentically care about everyone's safety and experience. This leads to a friendship, with both owner and guest, that is based on Let's Do Mexico's core values:
CONNECTION, INTEGRITY, EXPERIENCE, & TRANSPARENCY.
Pool Rules
Pool hours 7am-10pm.
No children under 13 allowed in the jacuzzi.
No children under 13 allowed in pool area without adult supervision.
Babies under 2 must wear swimming diapers.
Guests must rinse off before entering.
No running or diving.
No beach toys/boards in the pool.
Do not remove lounges from pool area.

5-Star Reviews
"AMAZING! View is heavenly! Clean mellow place to stay. Managed well , easy to deal with any issues. Ricky so nice can help you with anything. No better place to stay if you want a kitchen. Definitely will return - best hammock ever!!!"
Due to the uncertainty of Covid, we HIGHLY recommend purchasing travel insurance.
The average cost for a week trip is less than $20.
Save on Airbnb and Vrbo Fees!