Fill out this form for Las Olas availability. Average response time is 1-2 hours, guaranteed response within 24 hours.
3 Bed - 2 Bath, Beachfront Condominium at Las Olas, Building A, 4th floor, San José del Cabo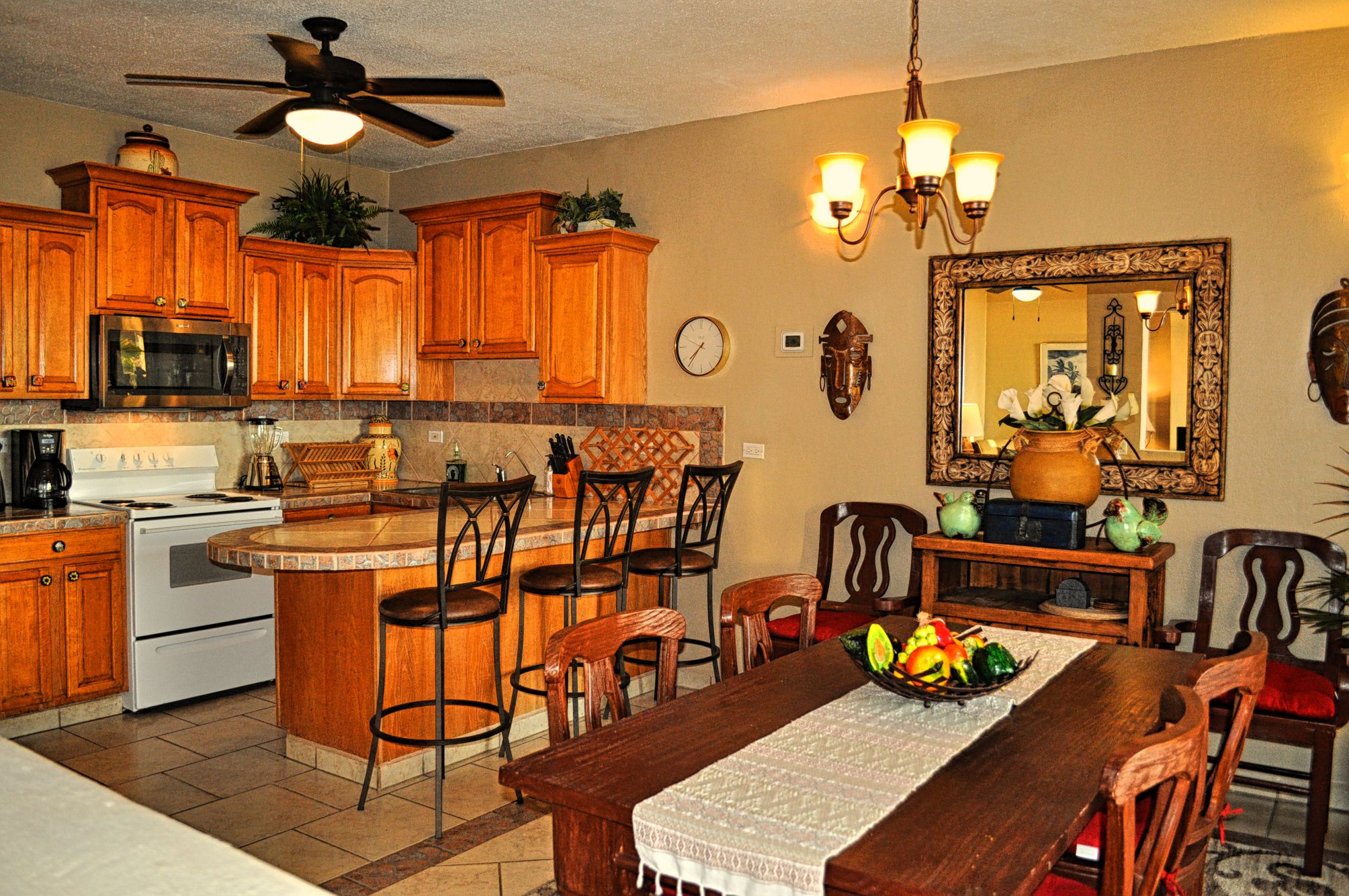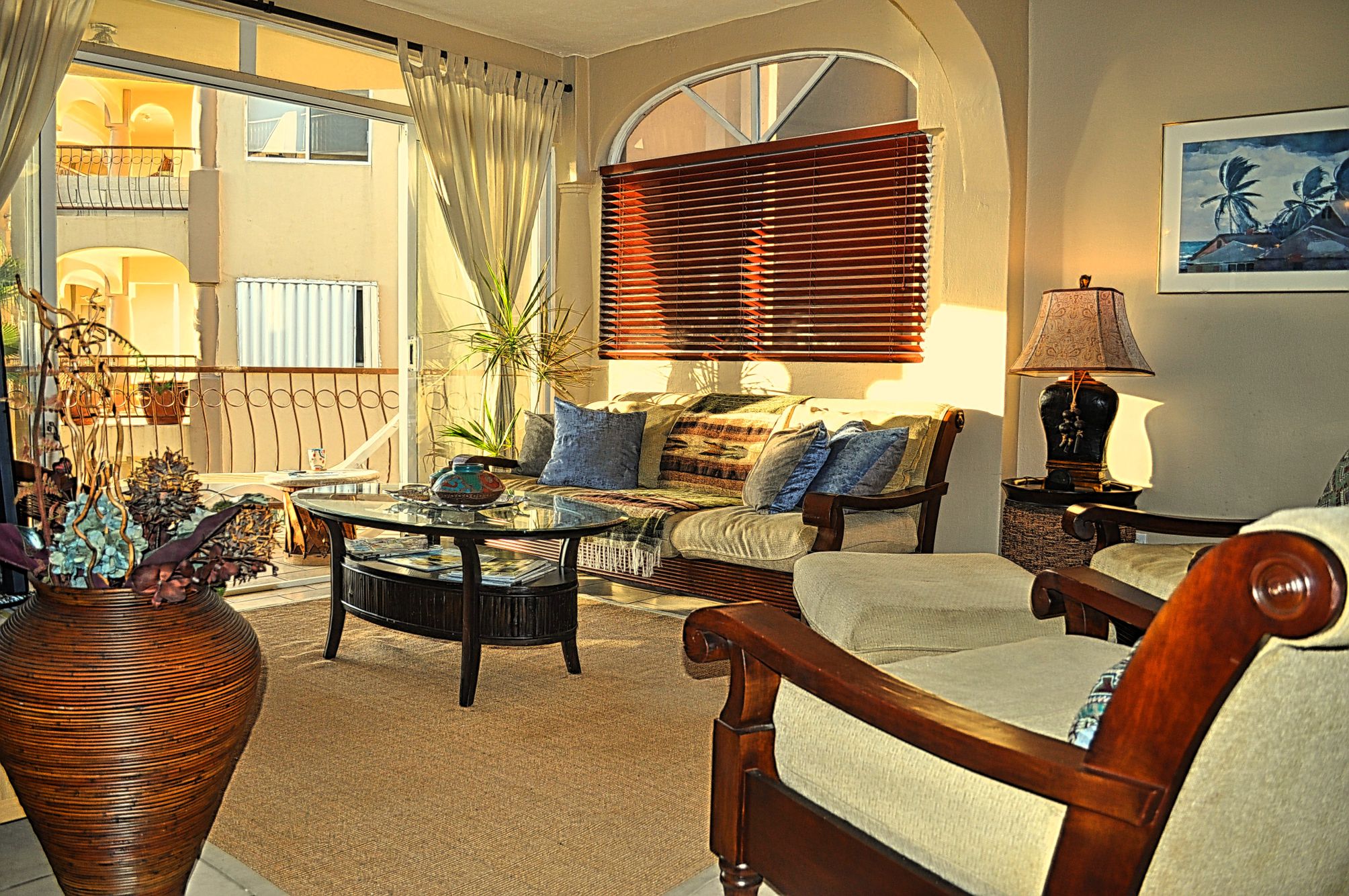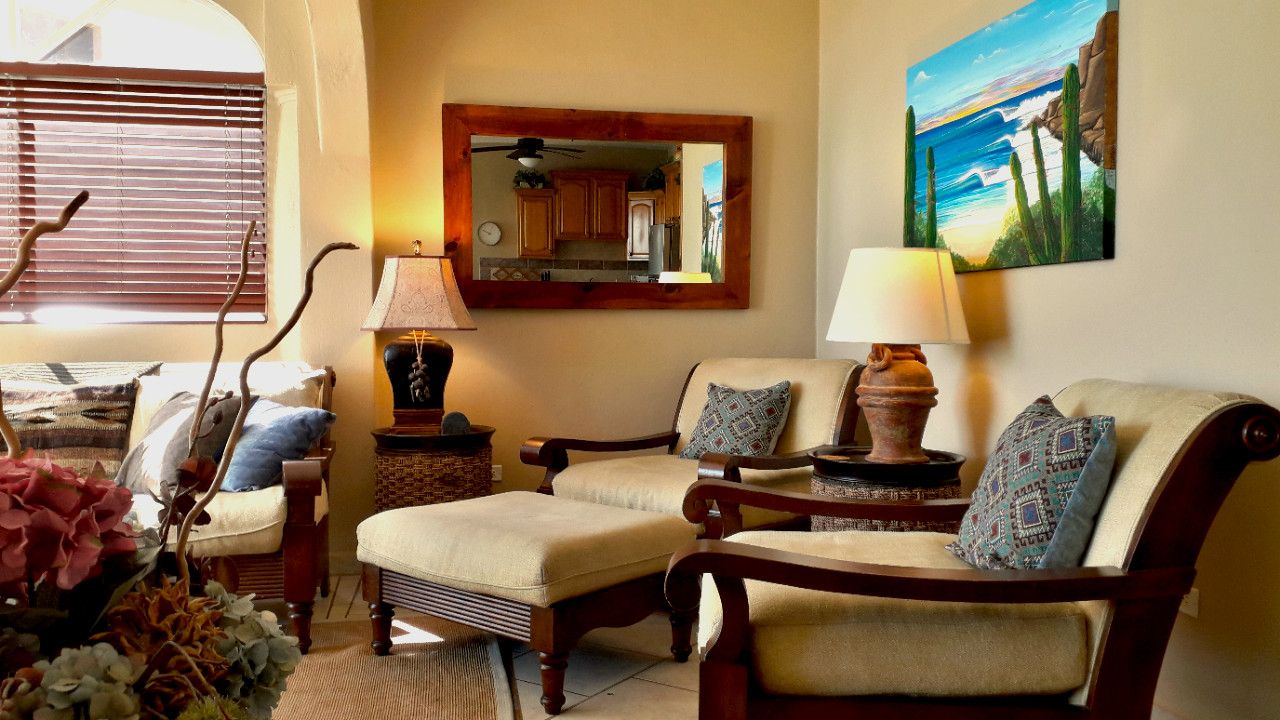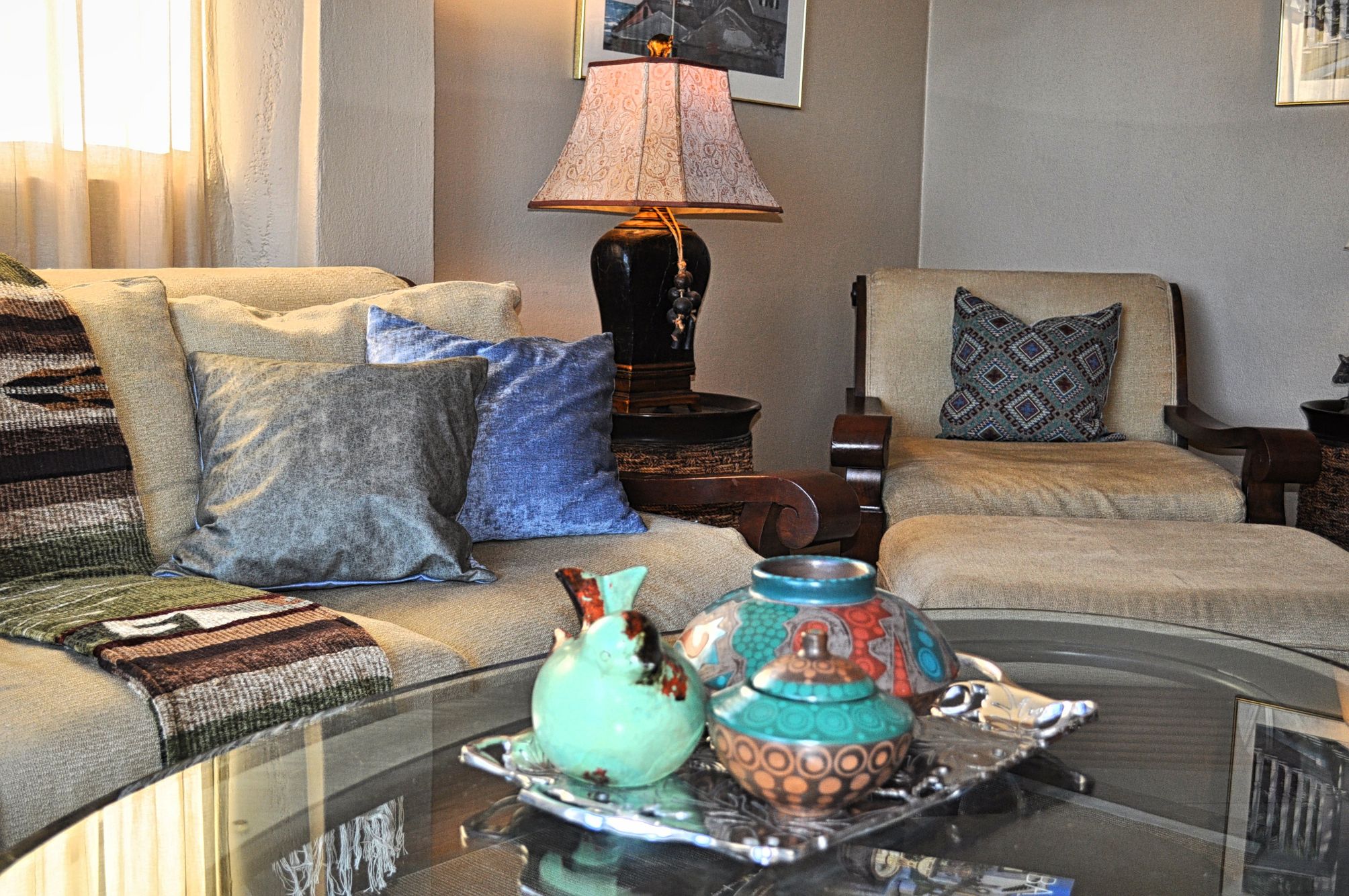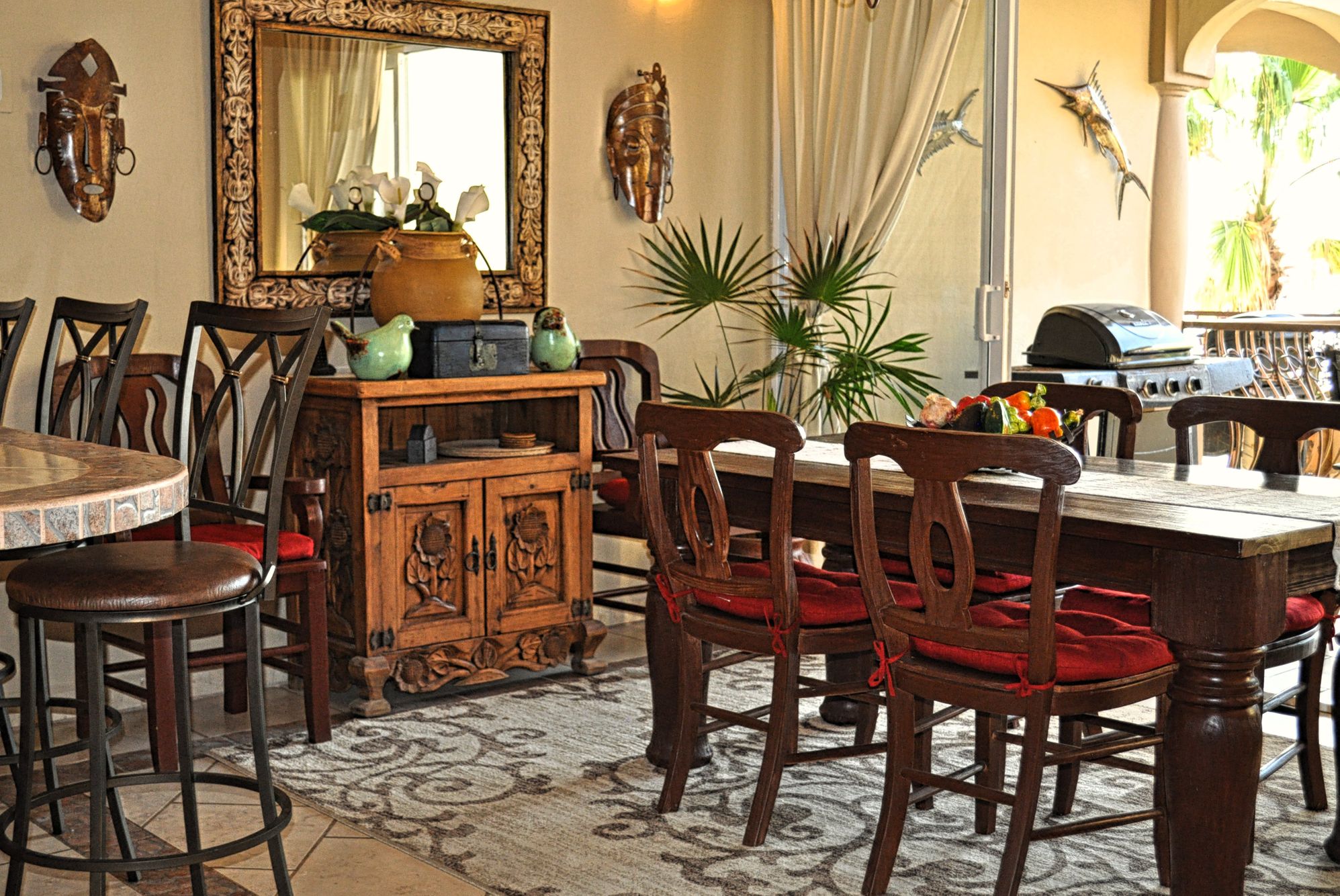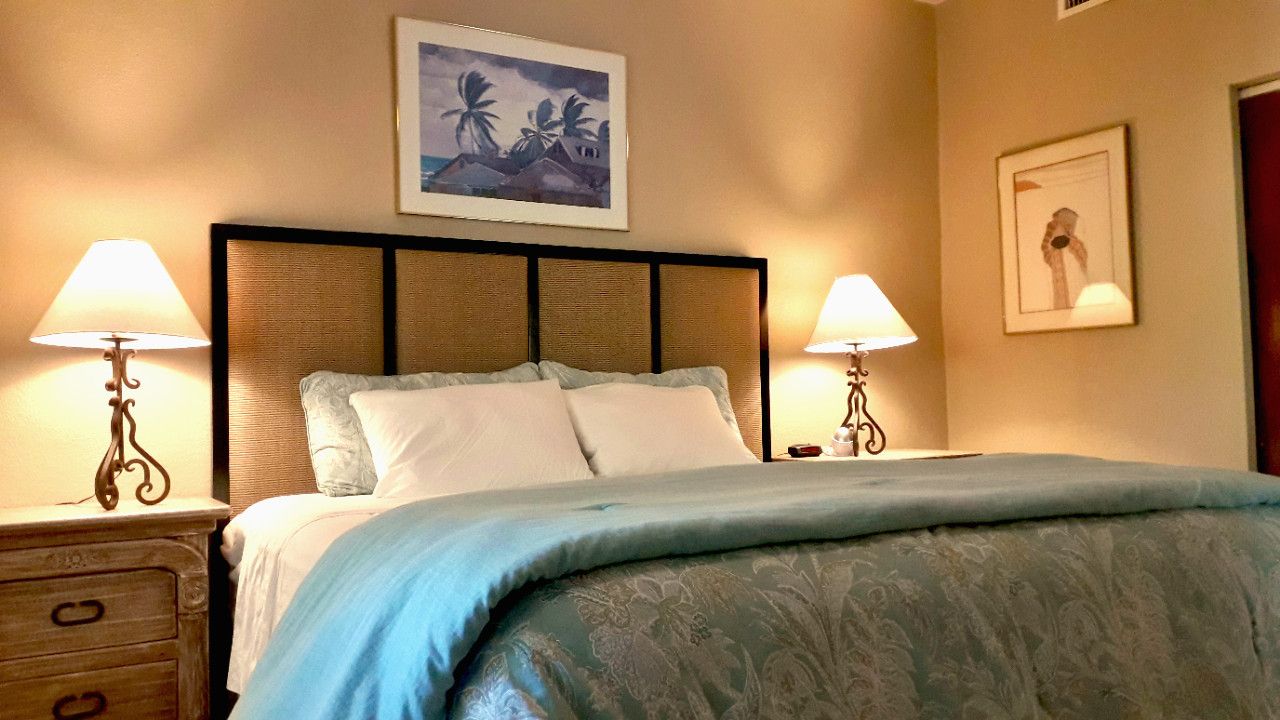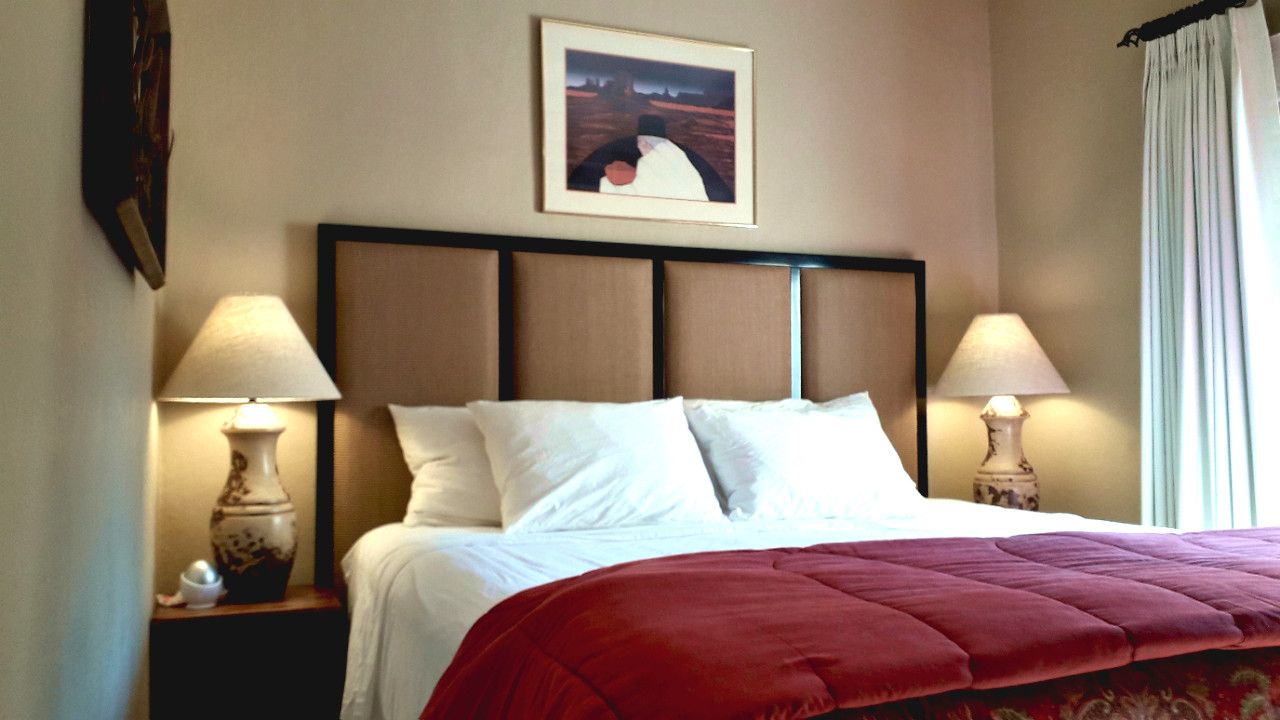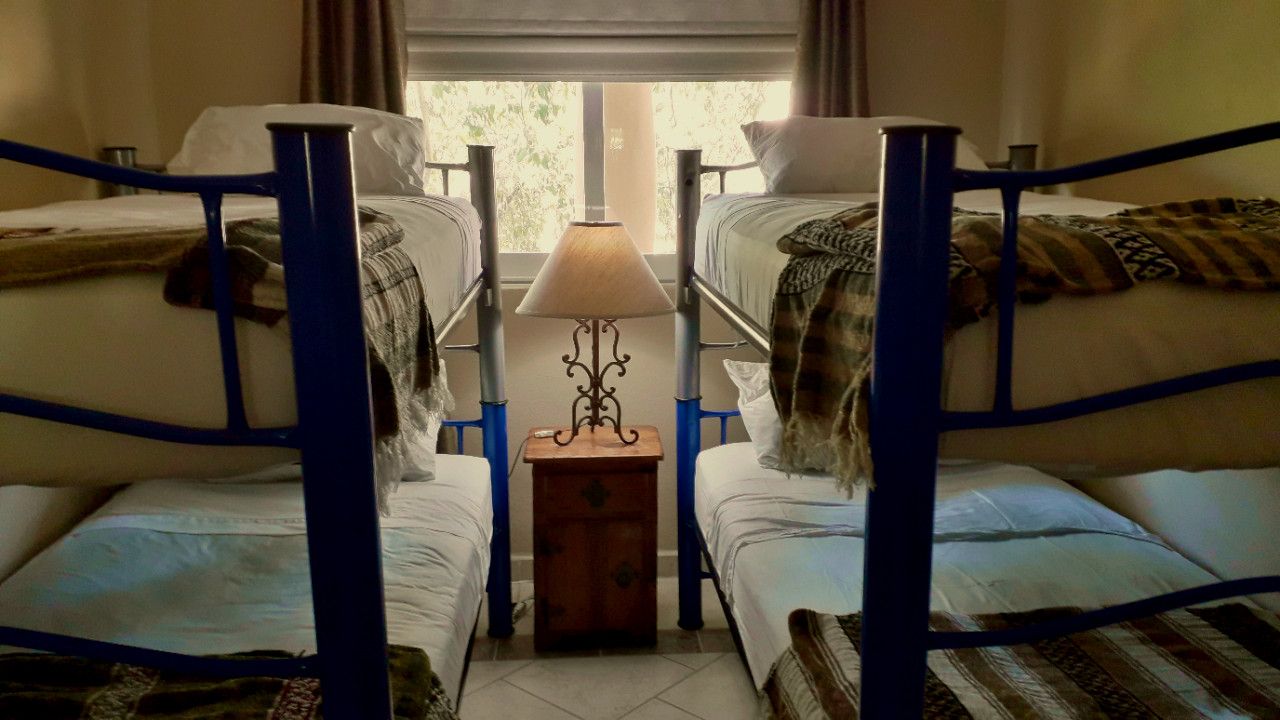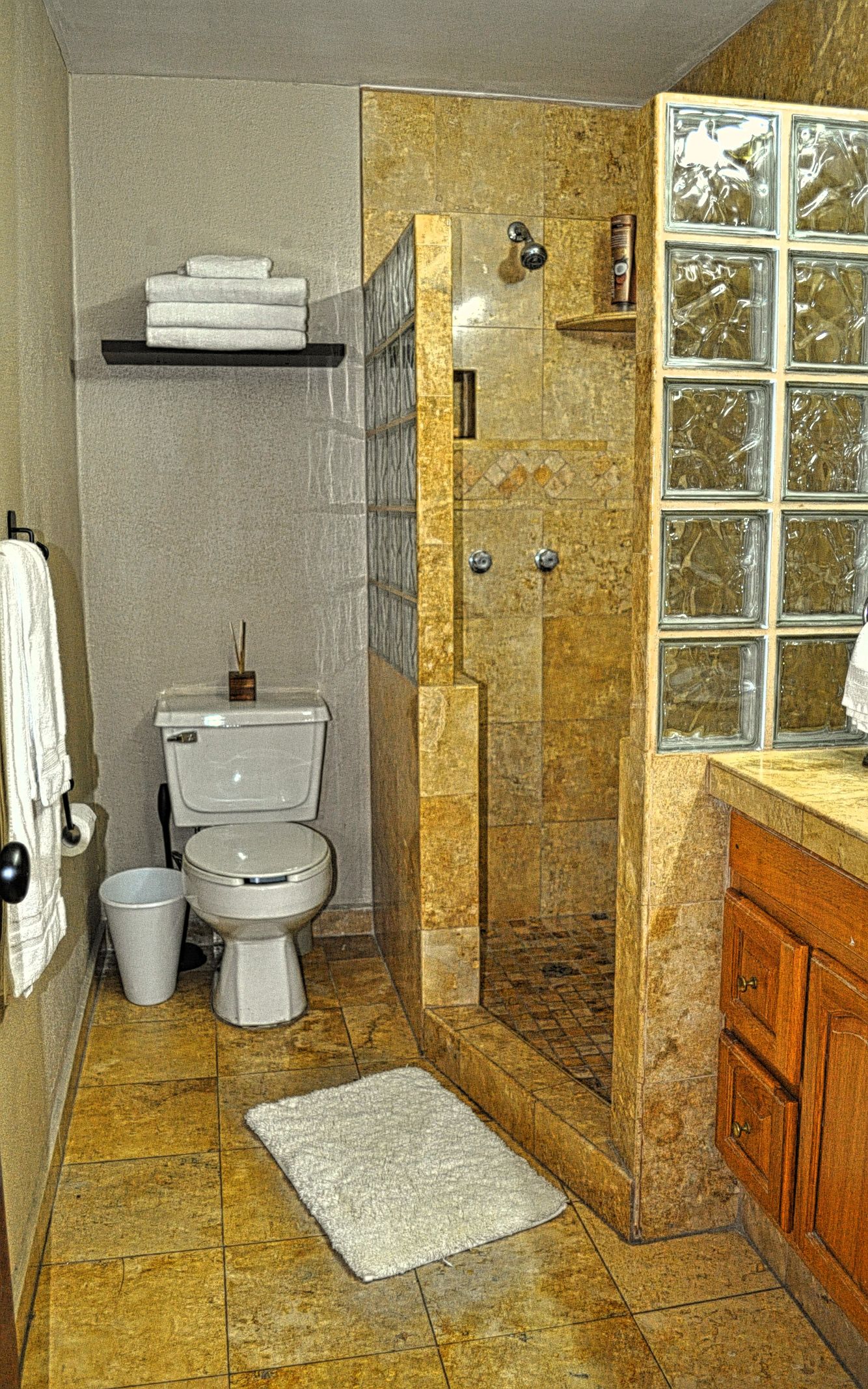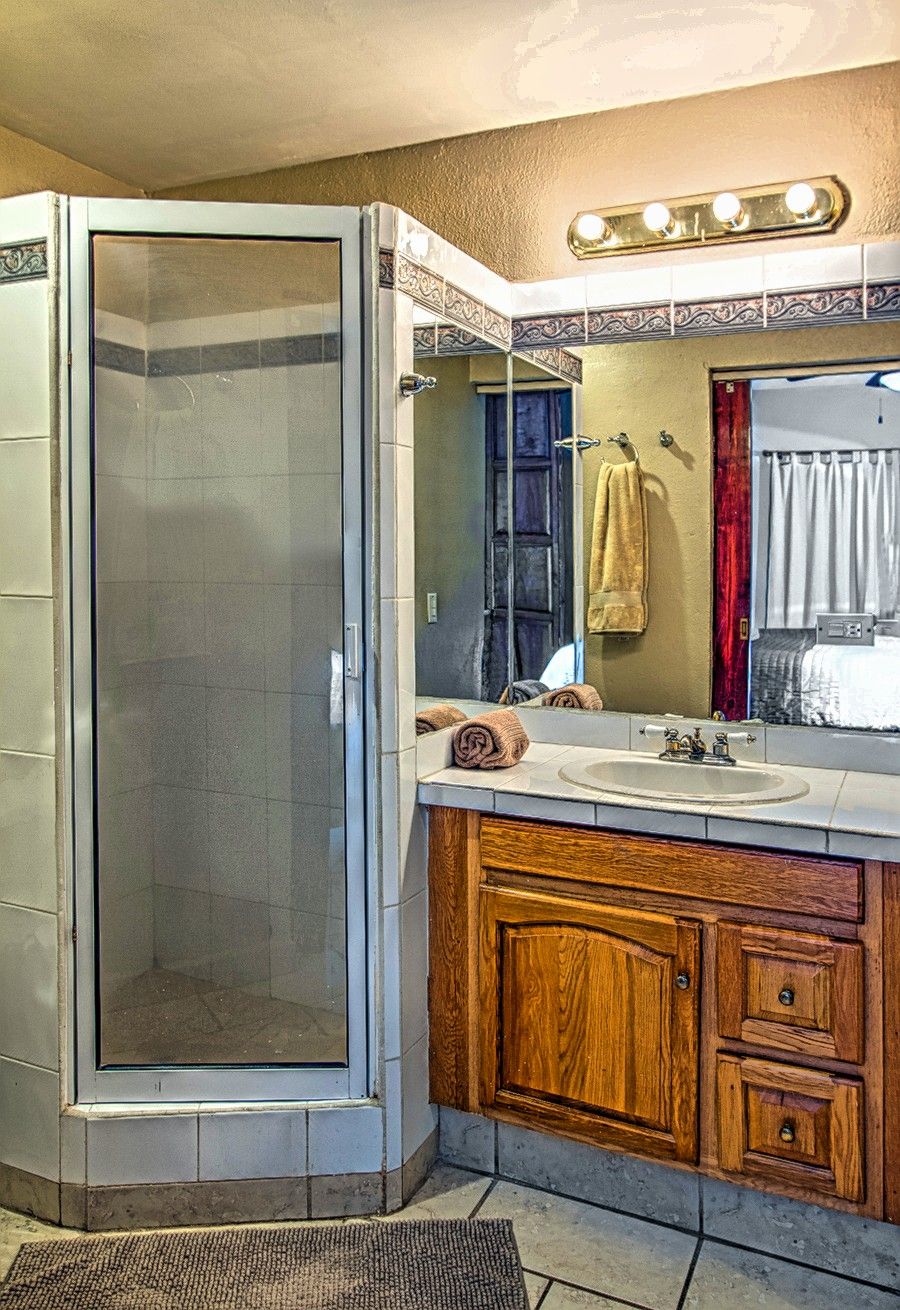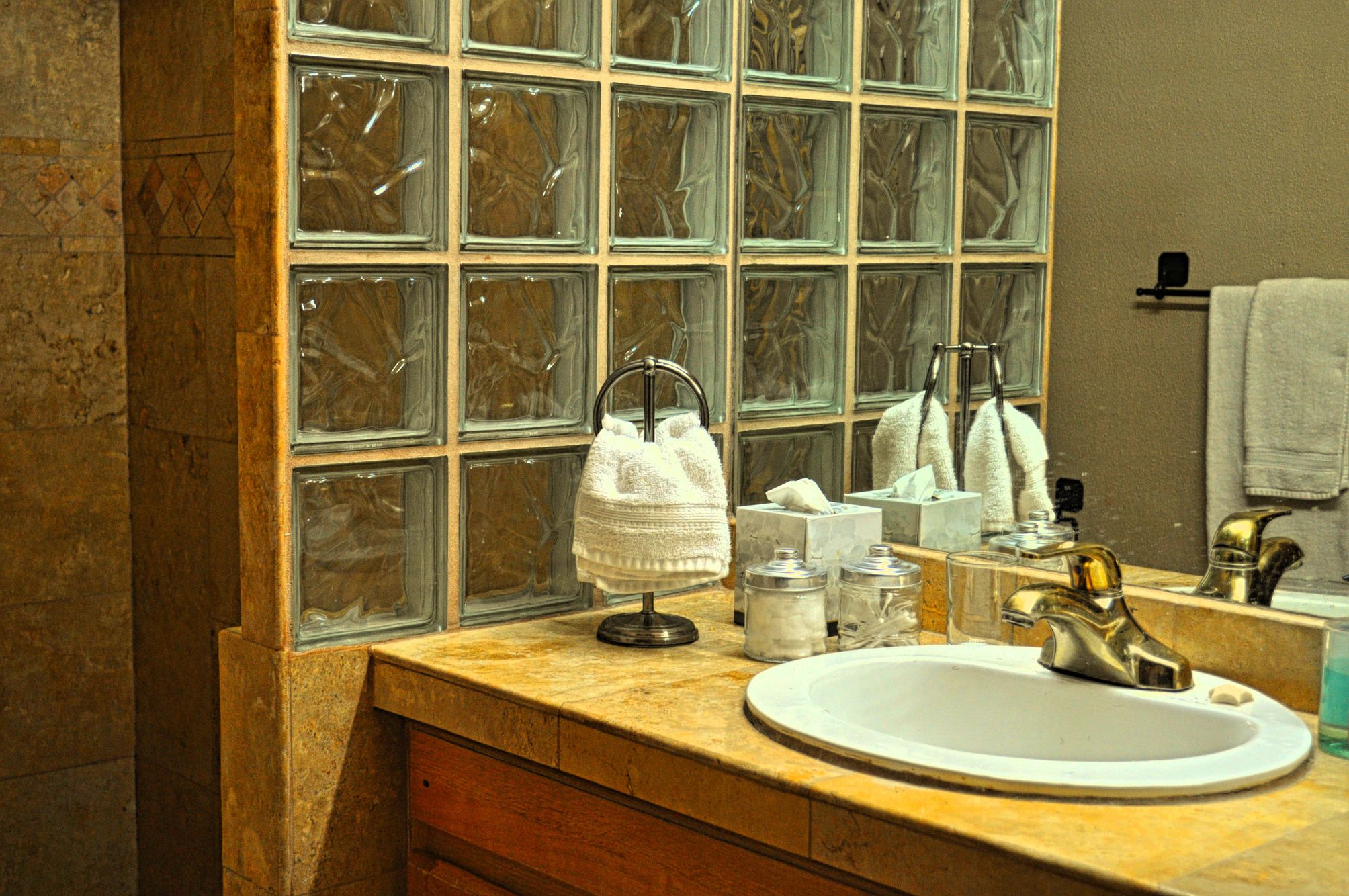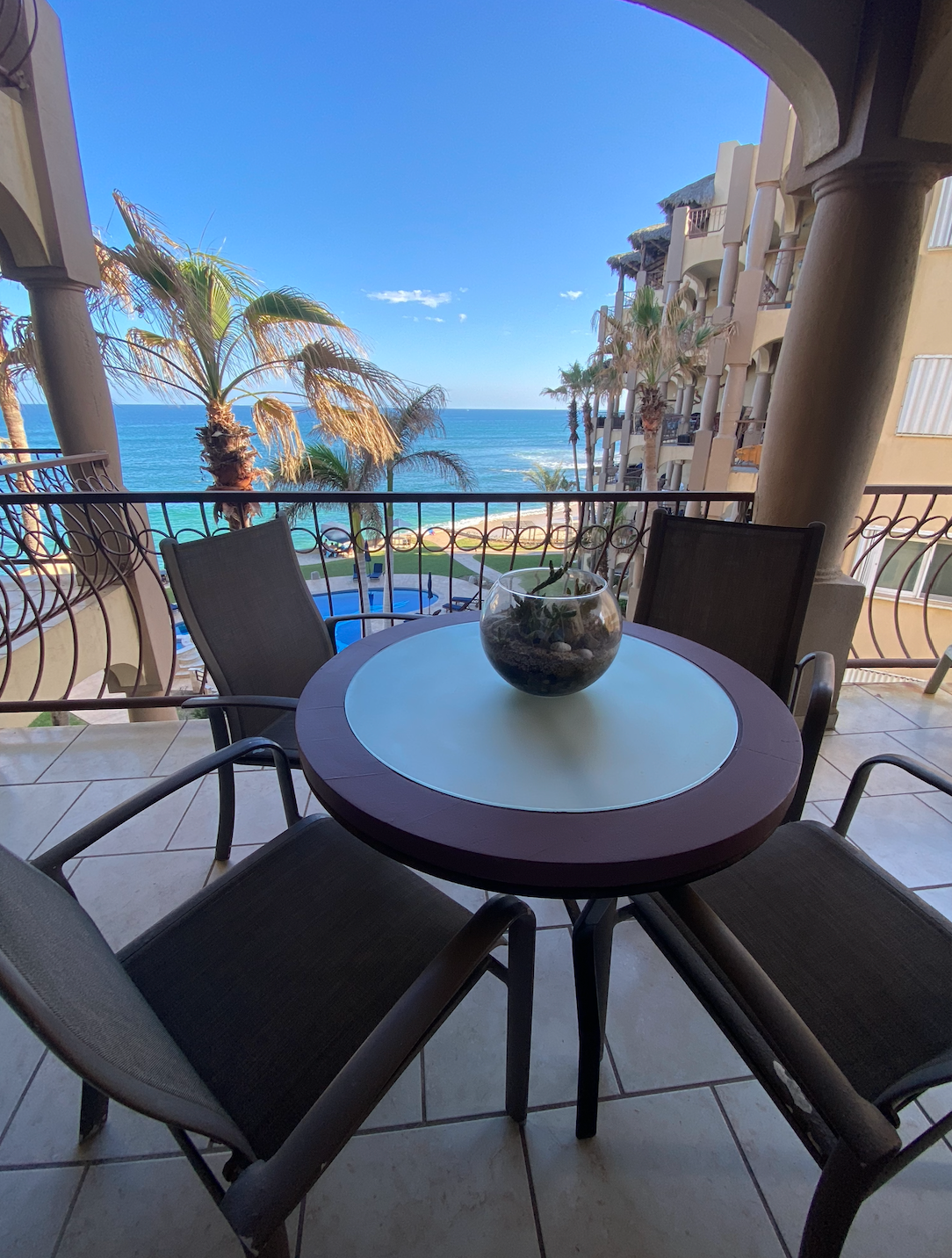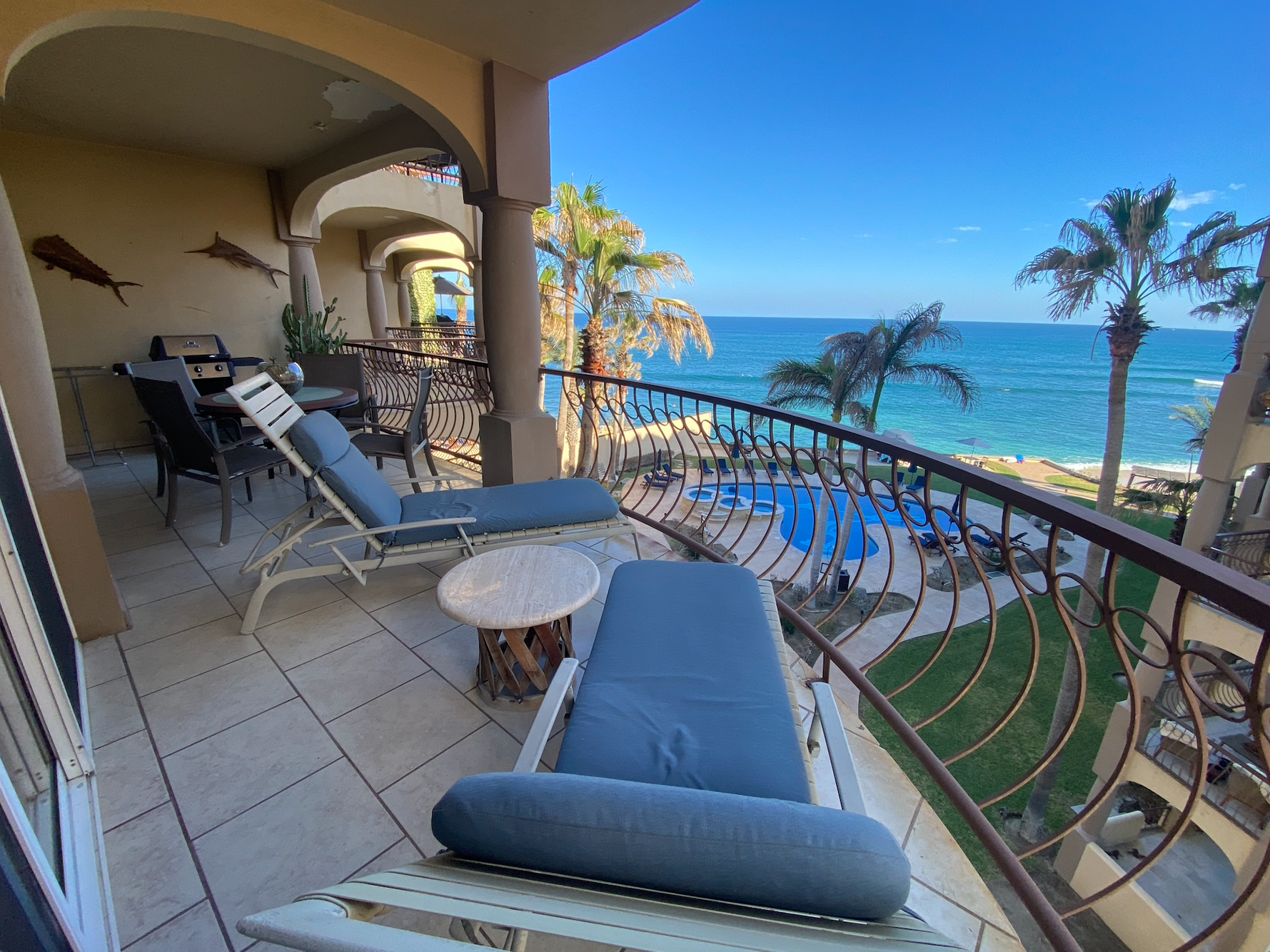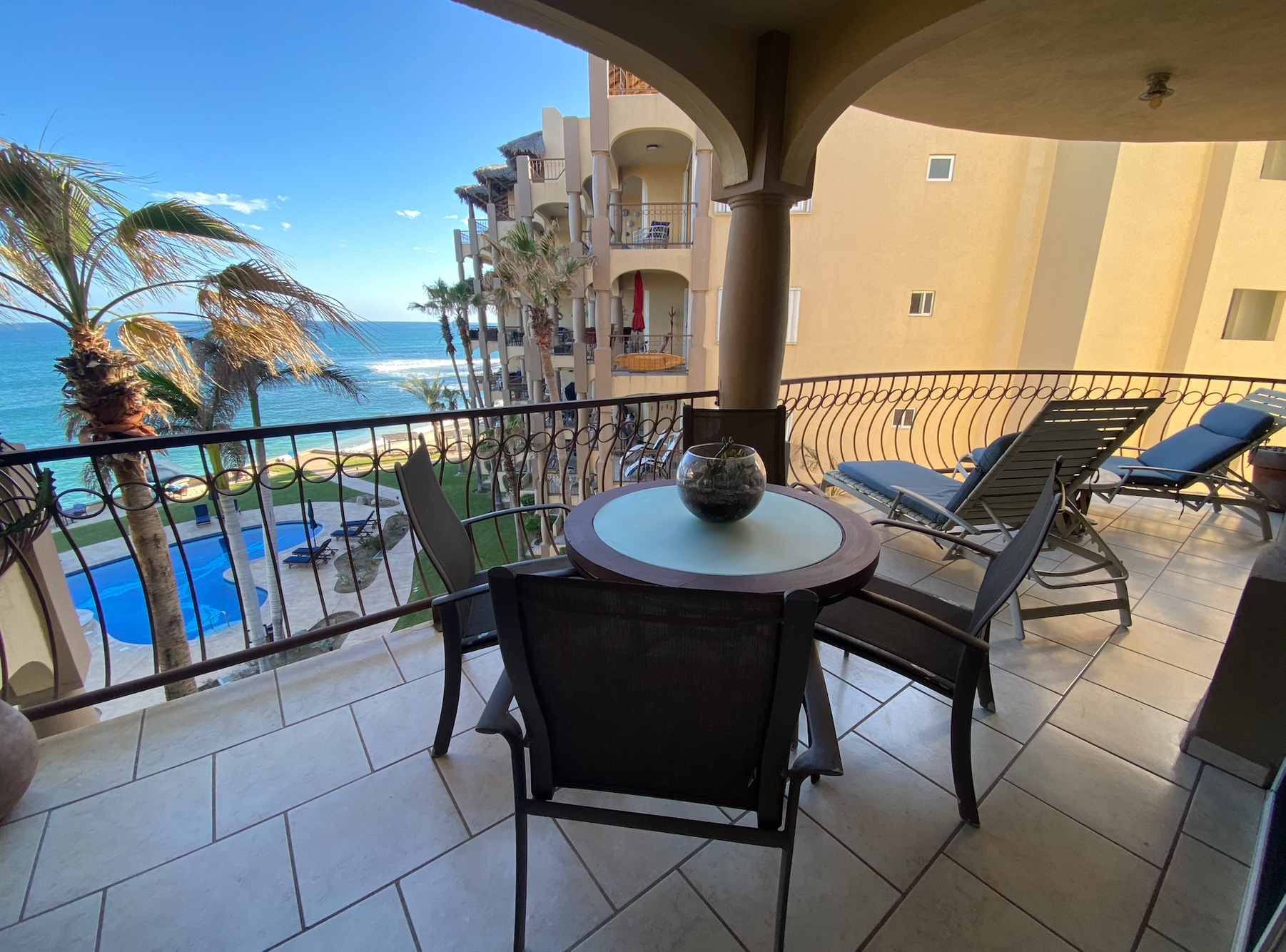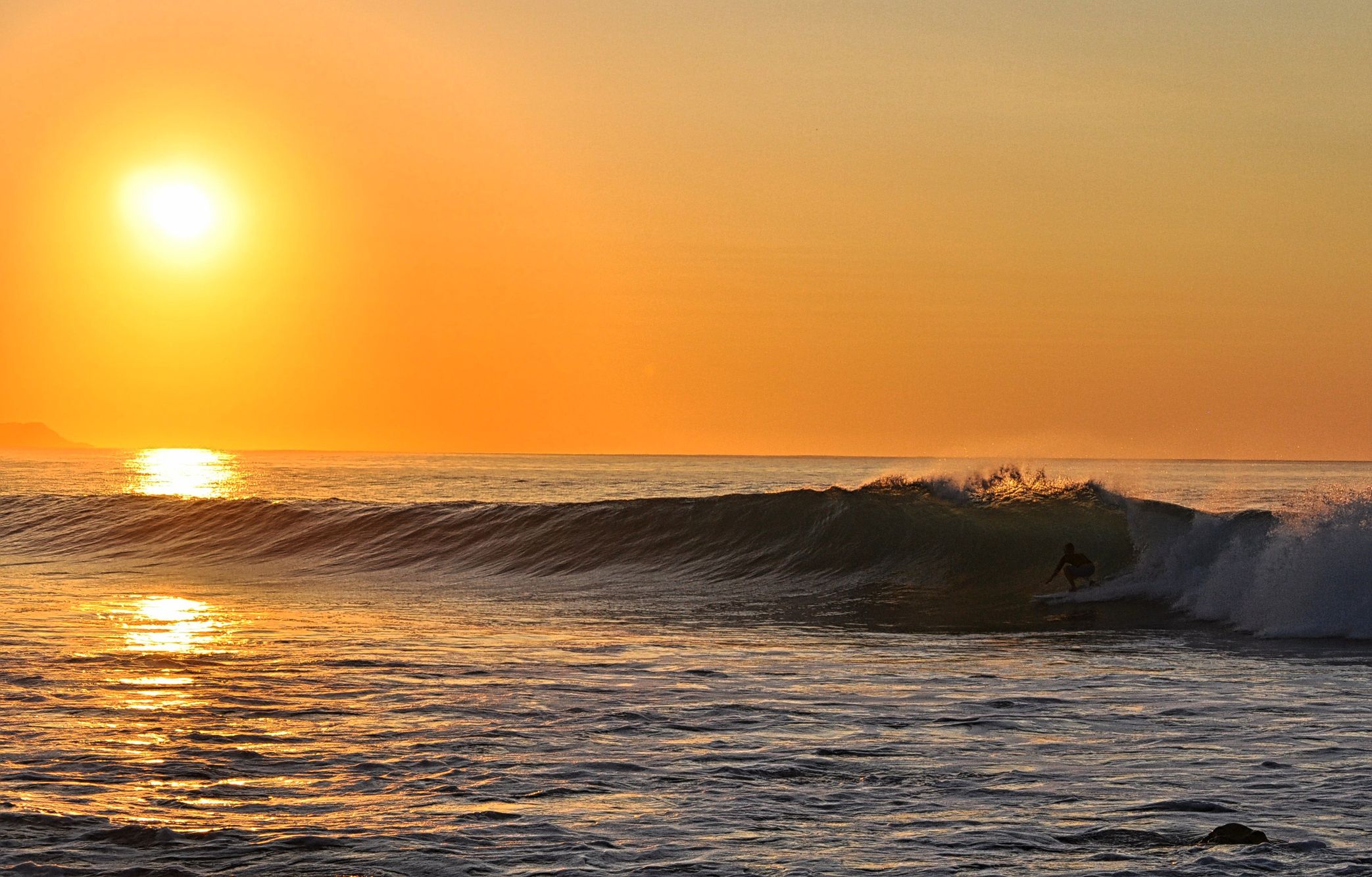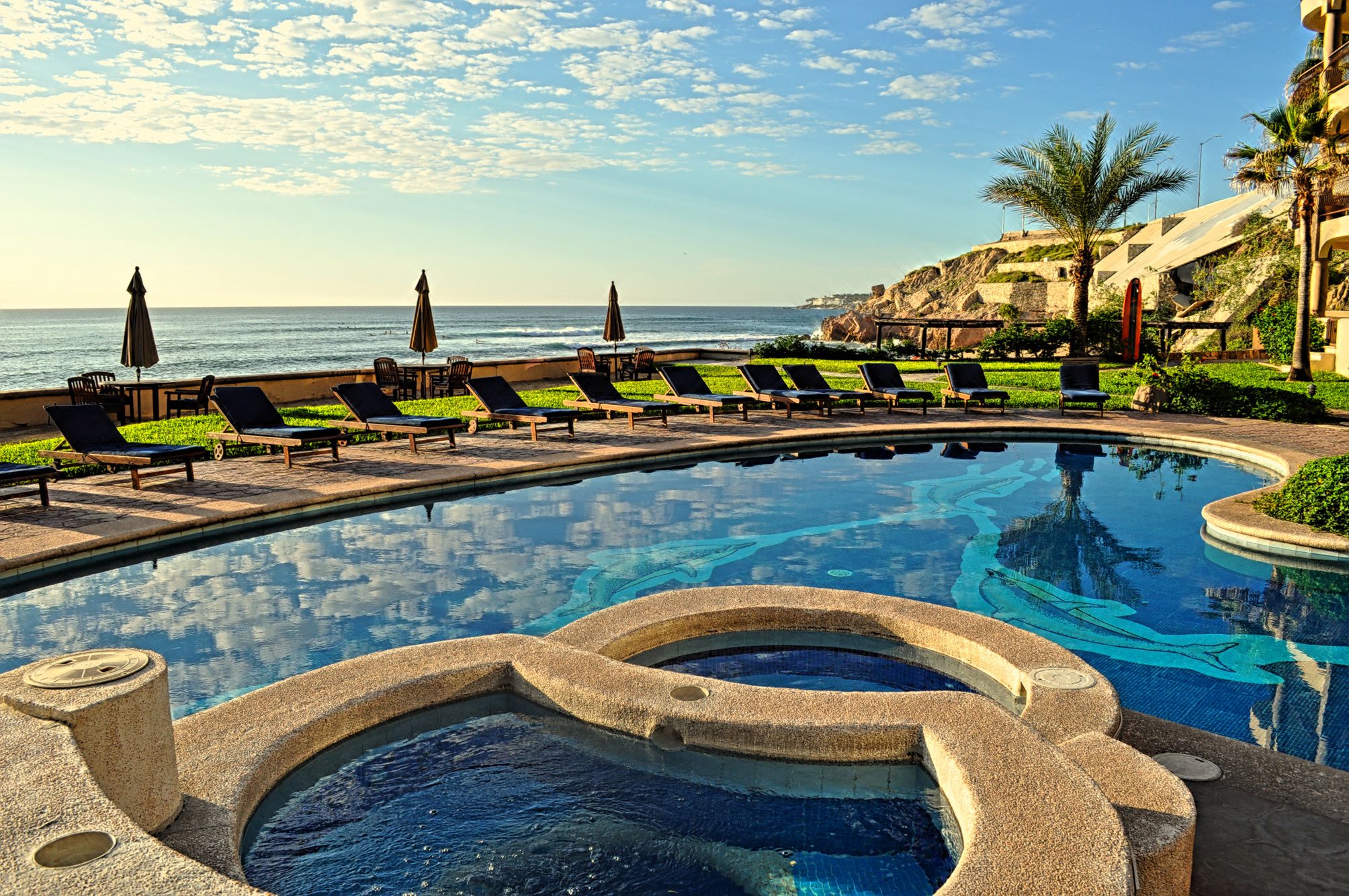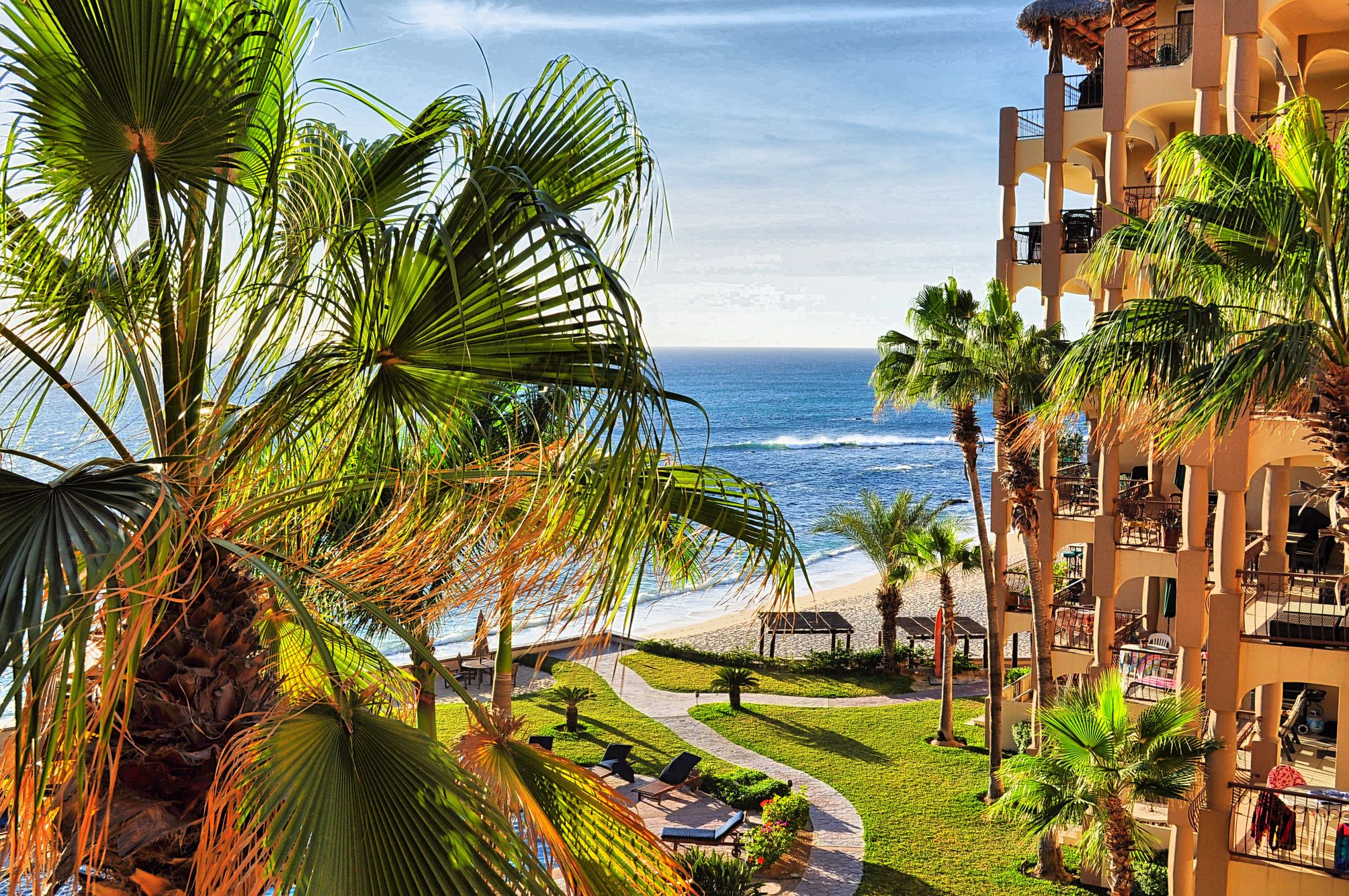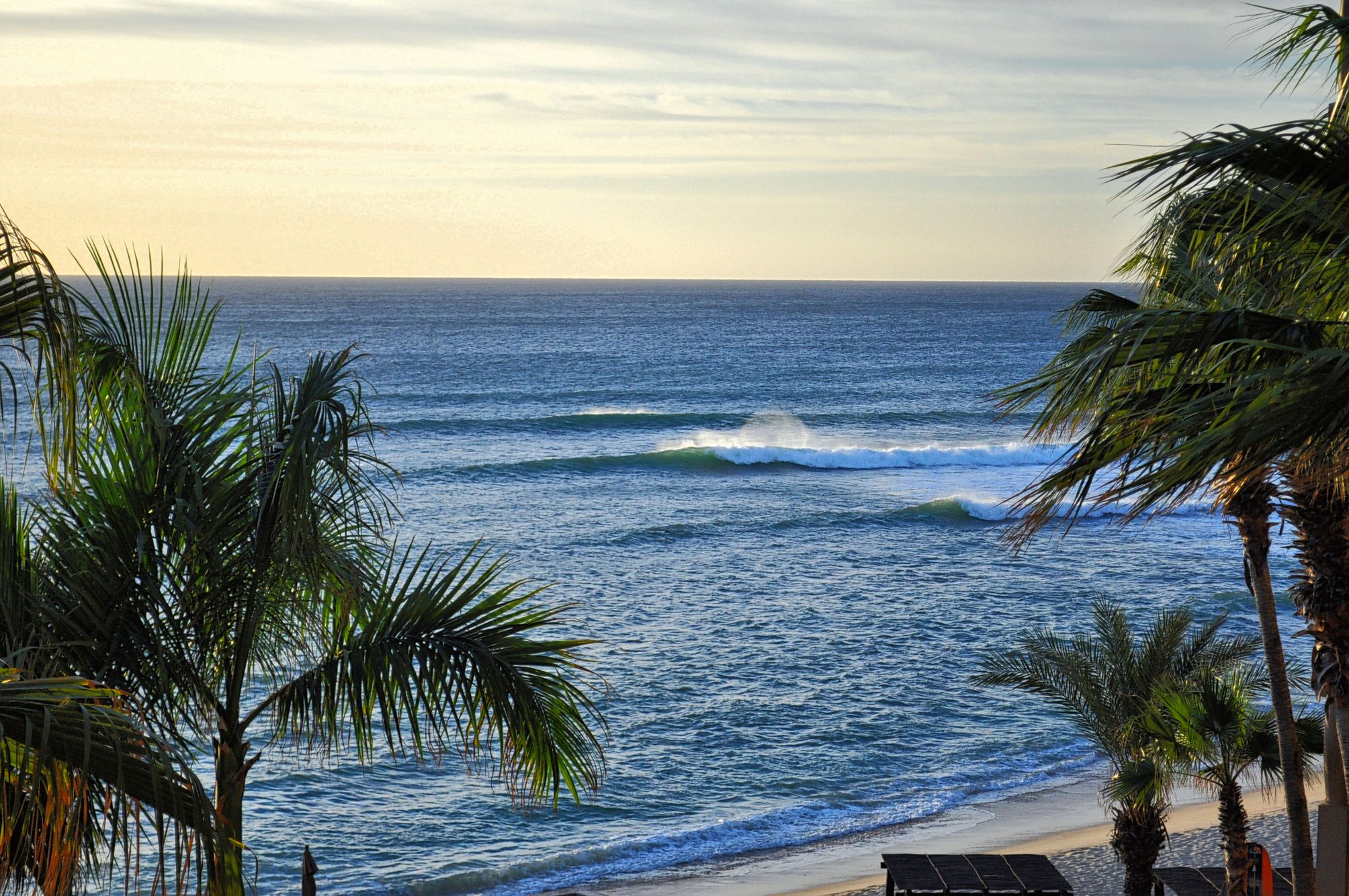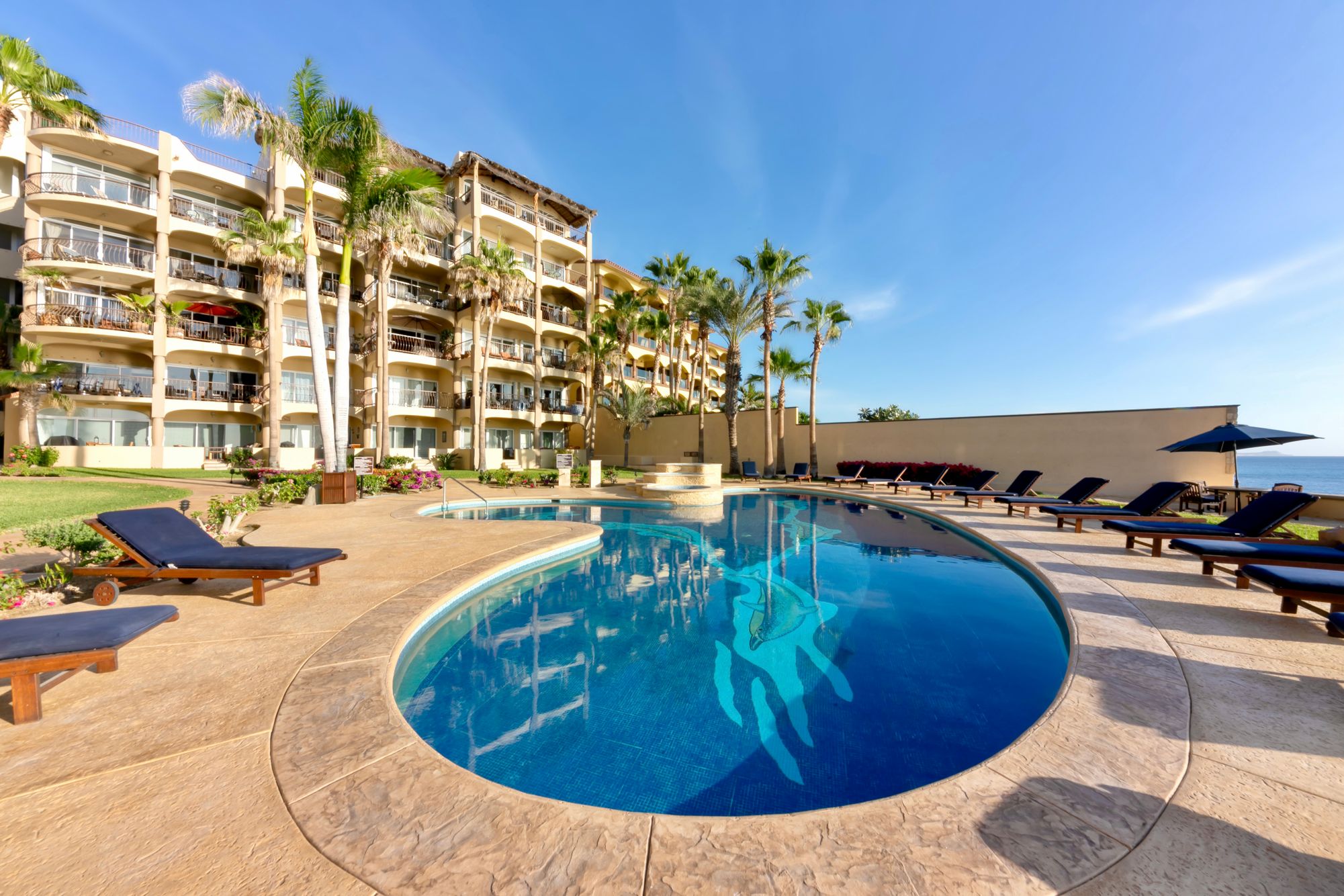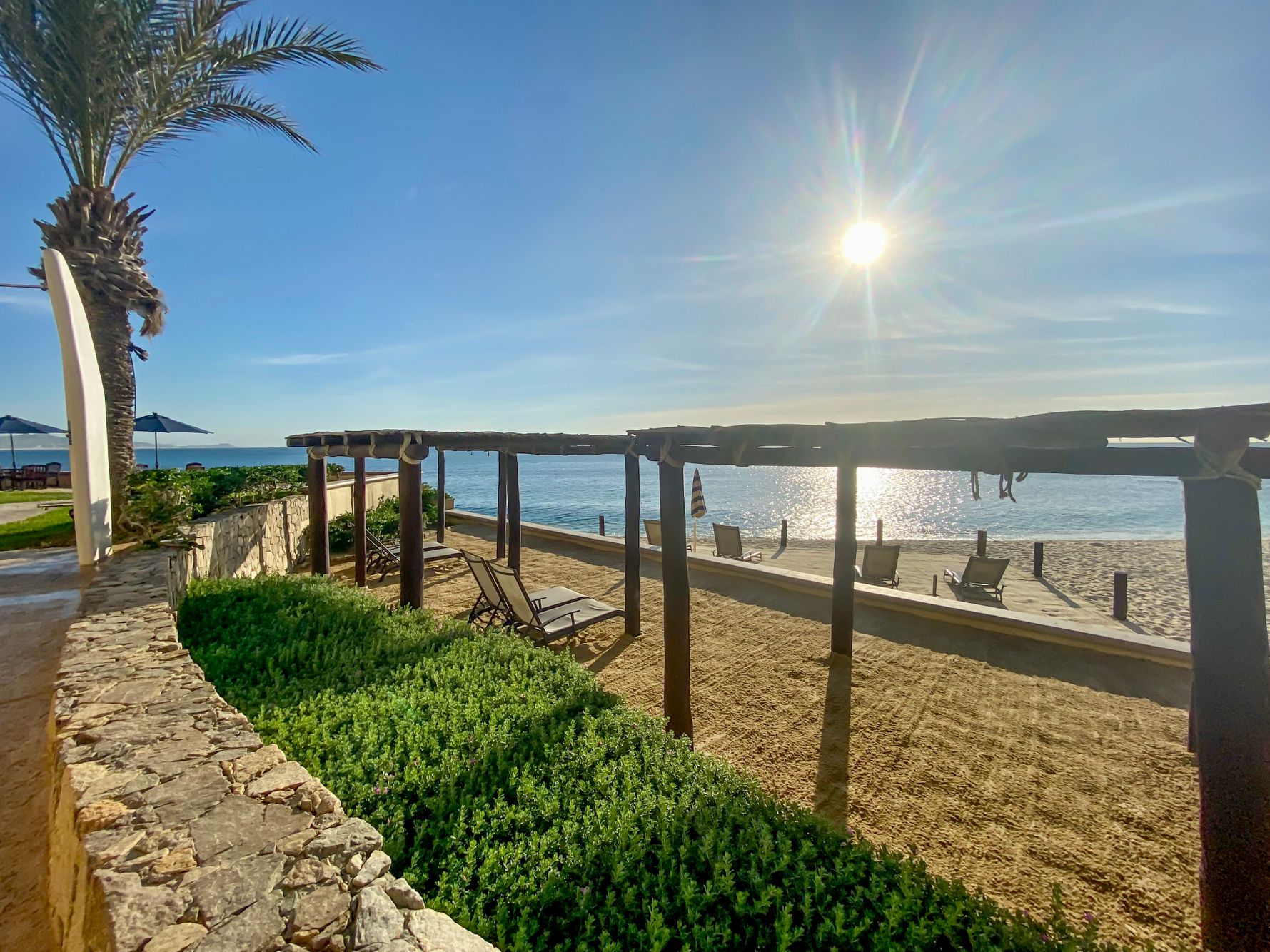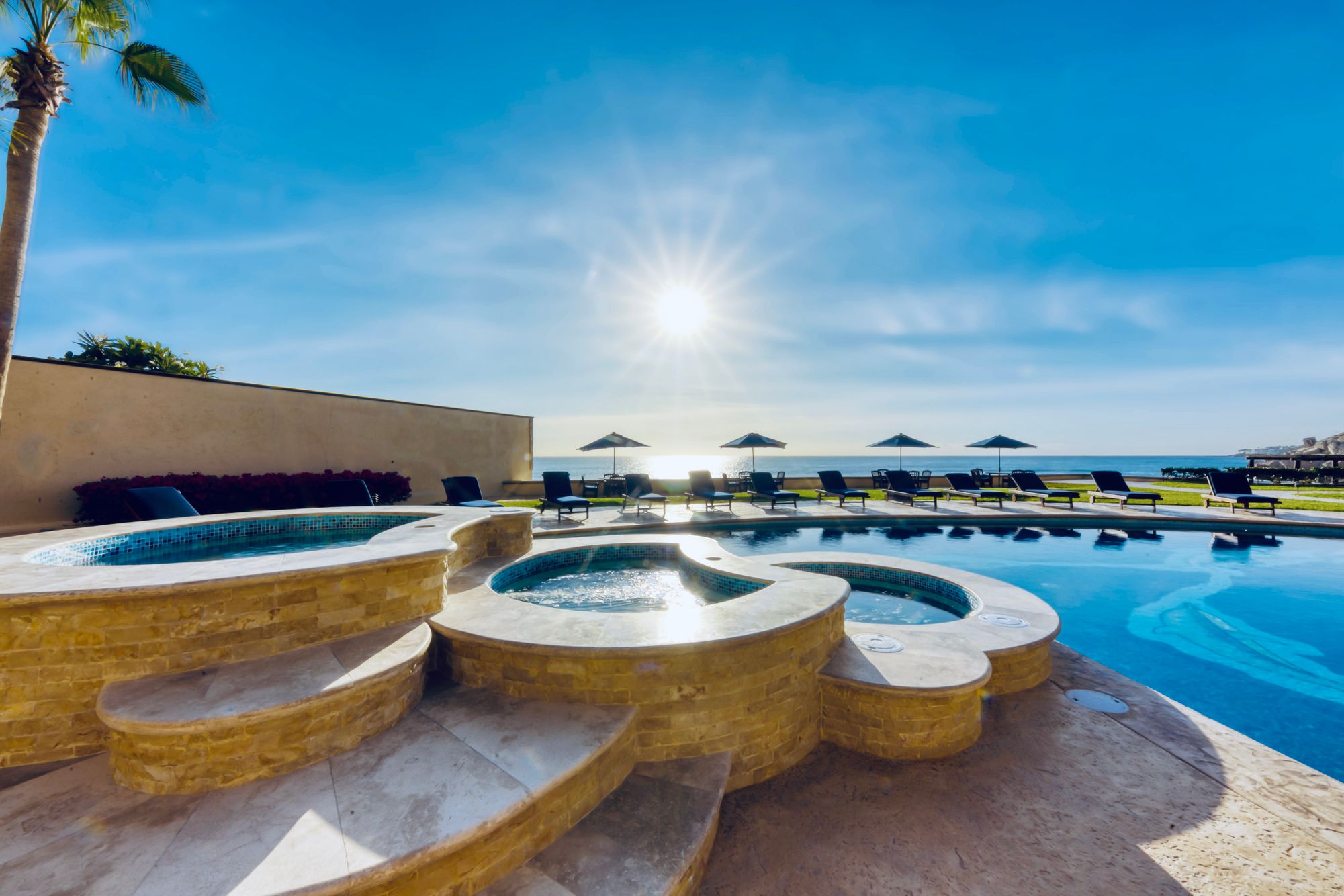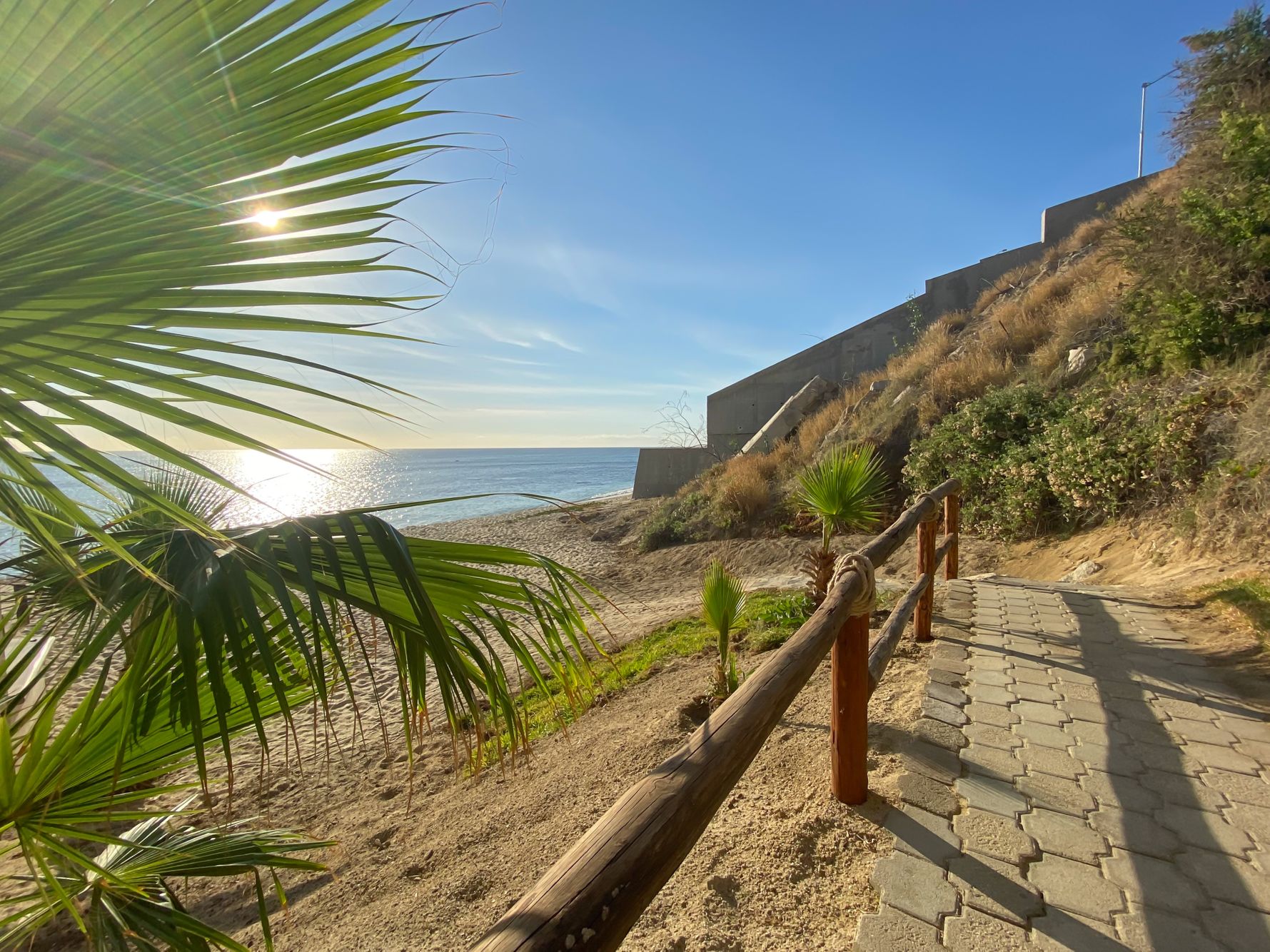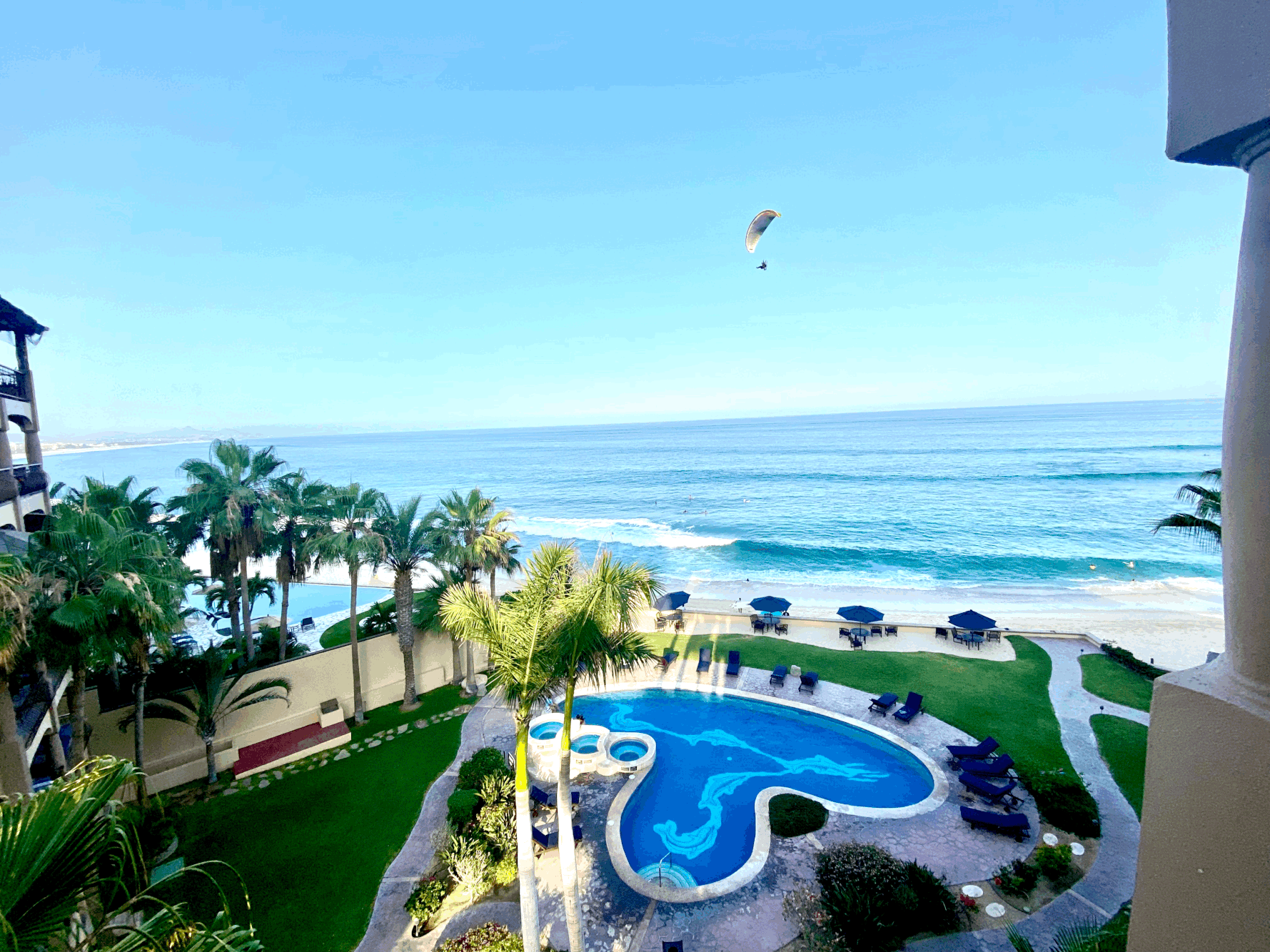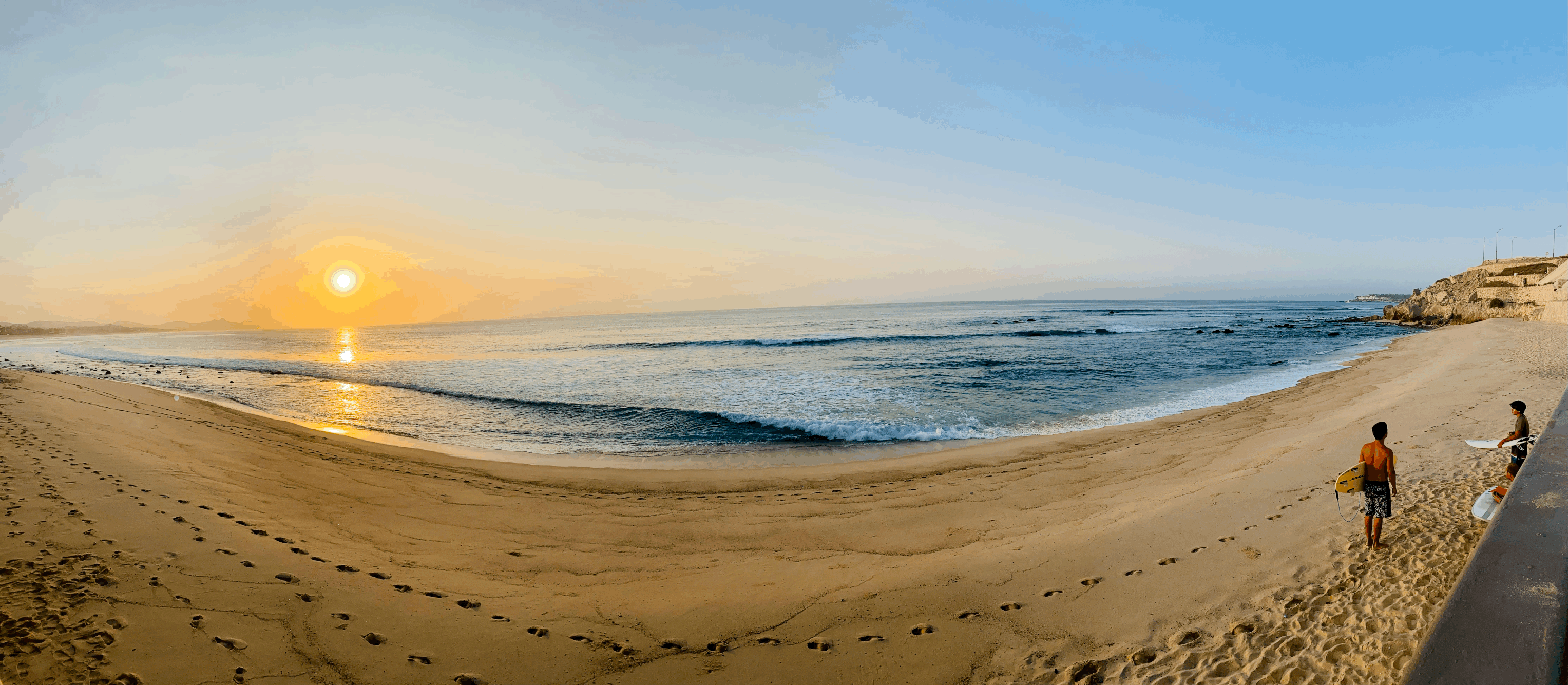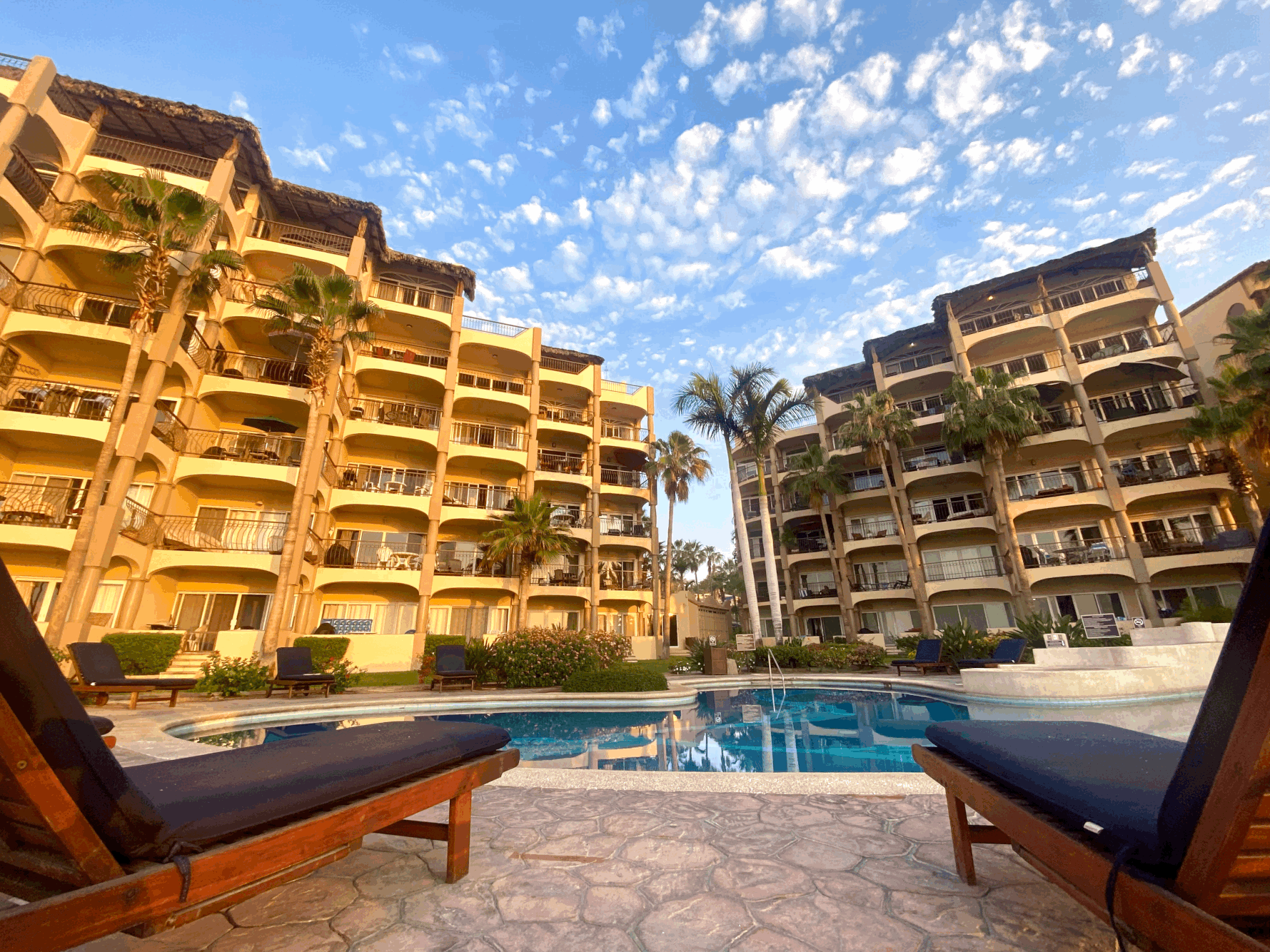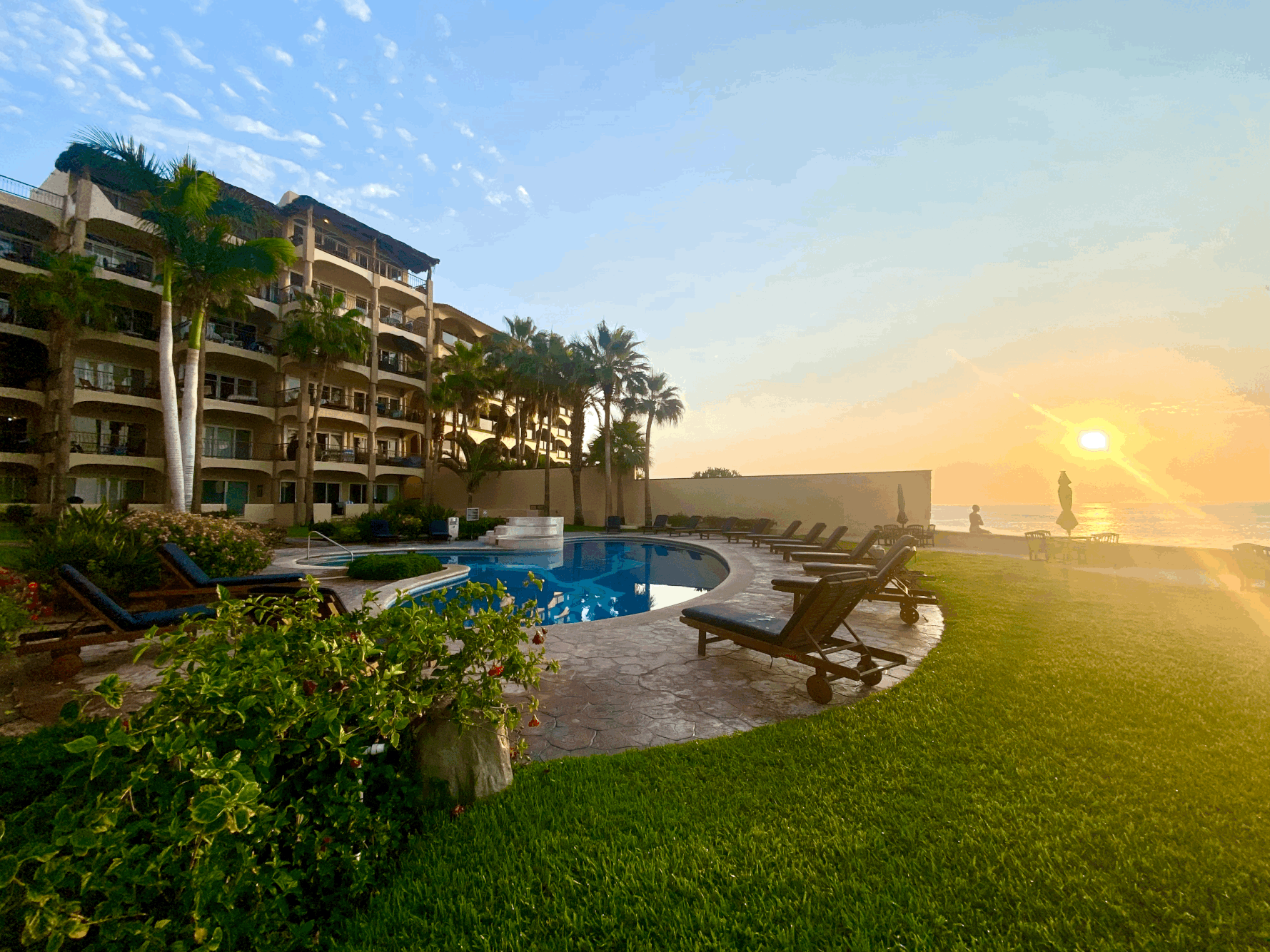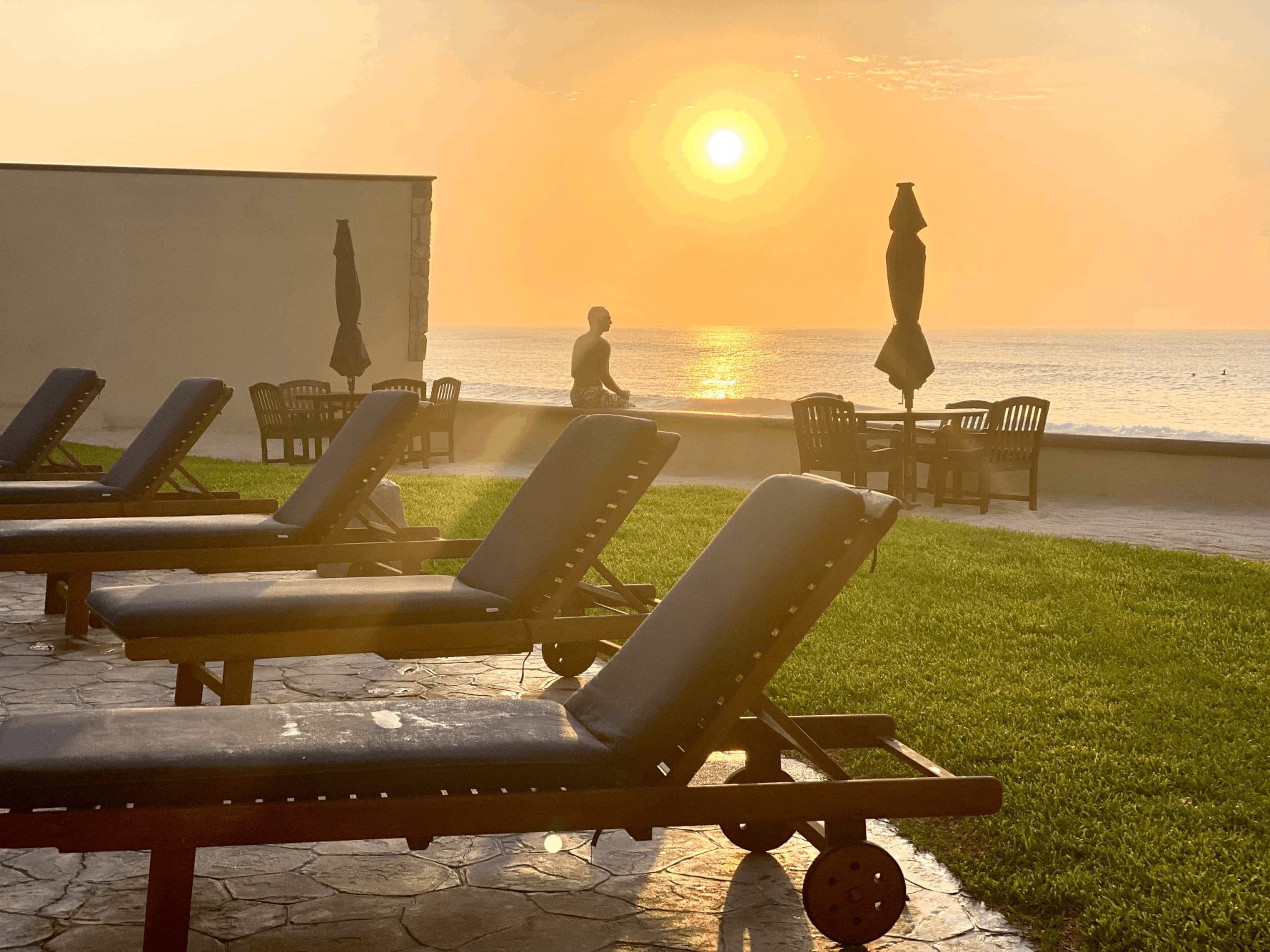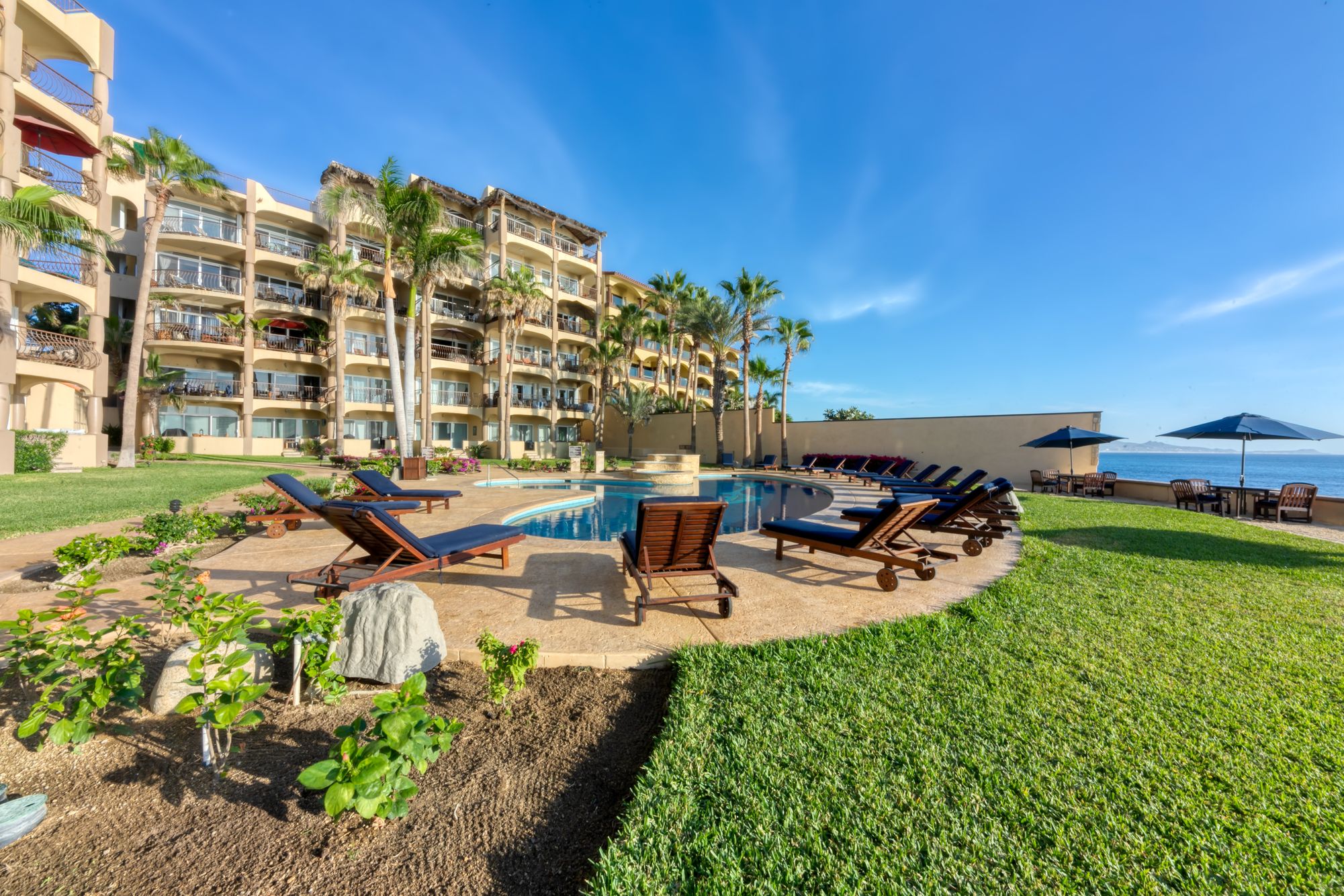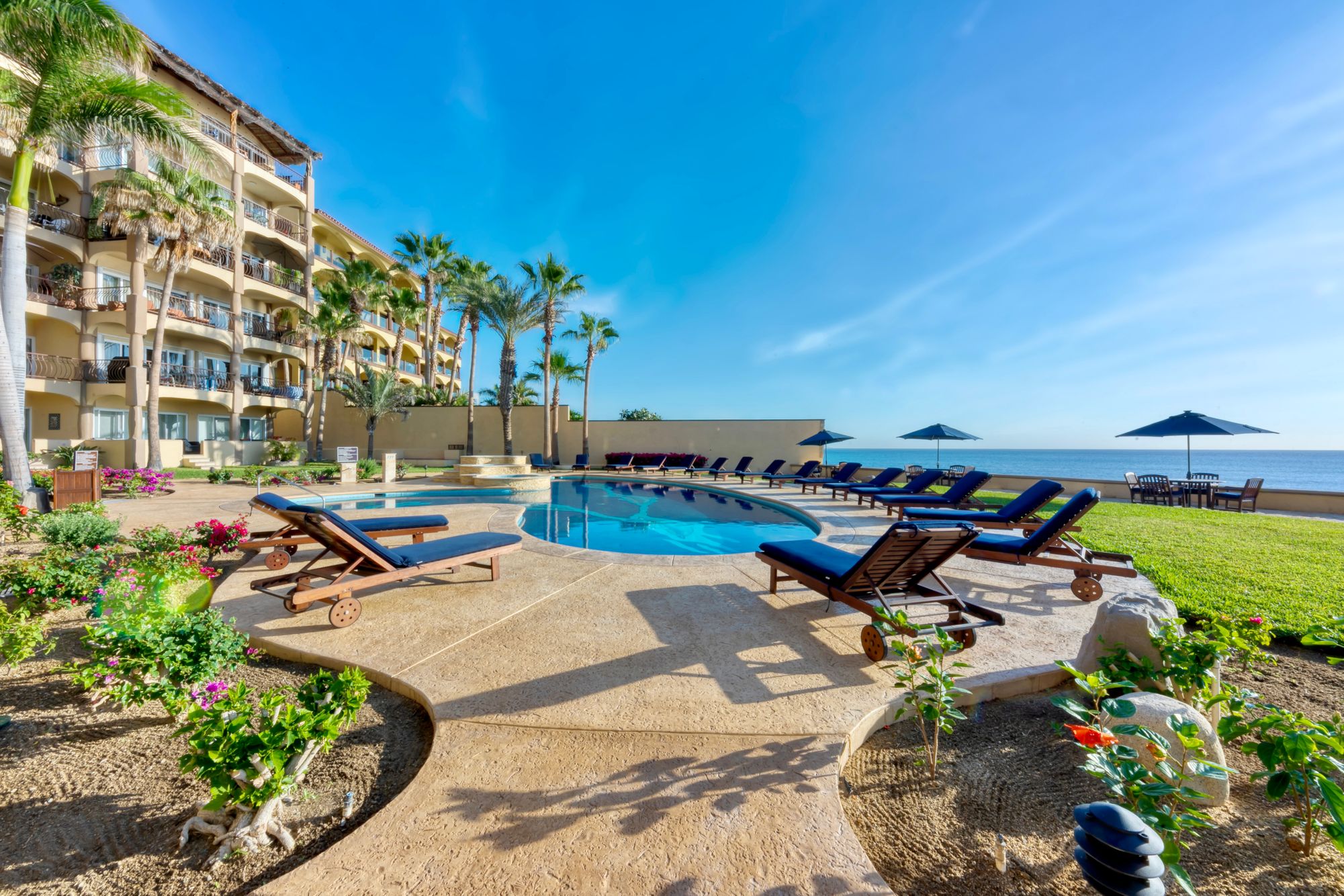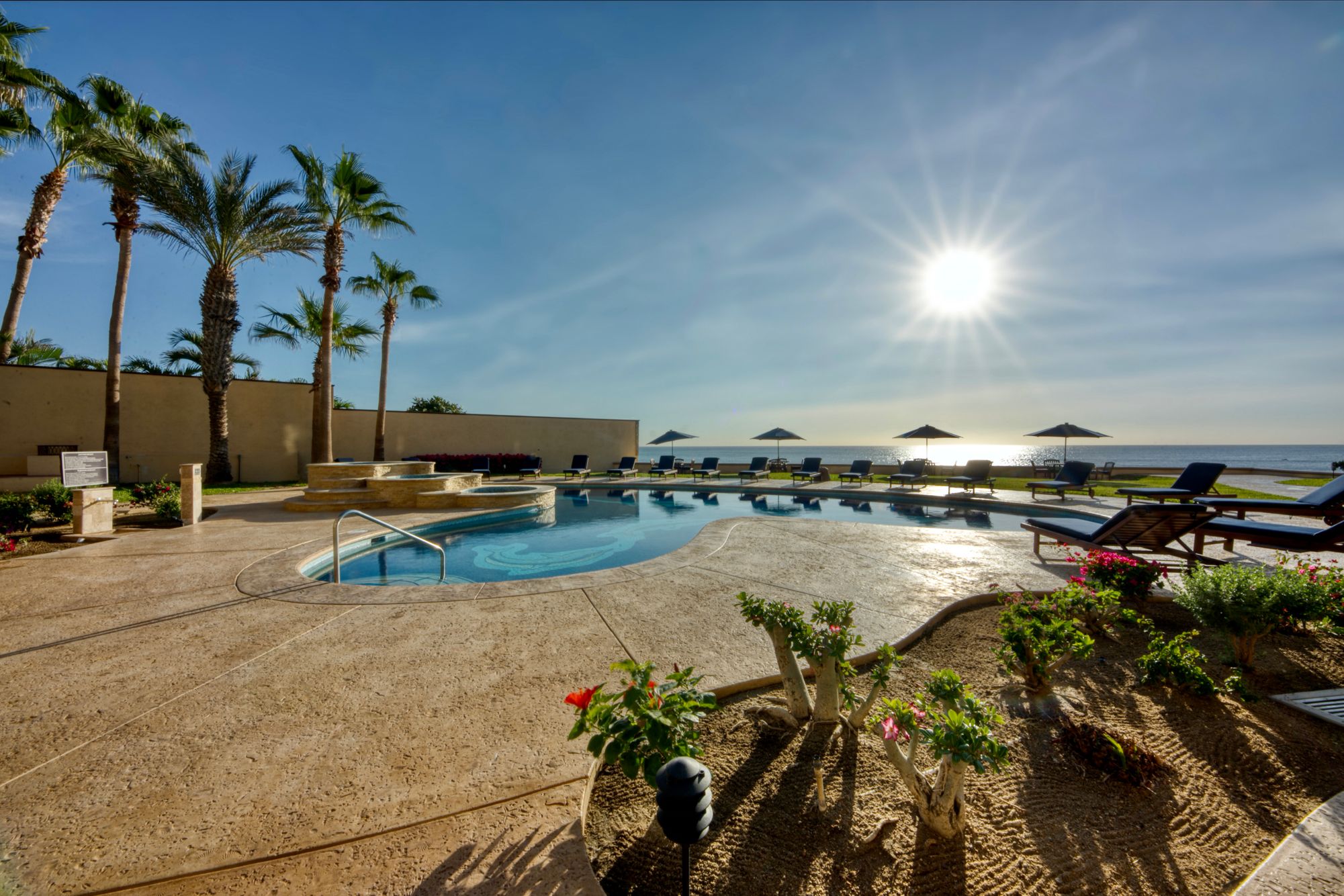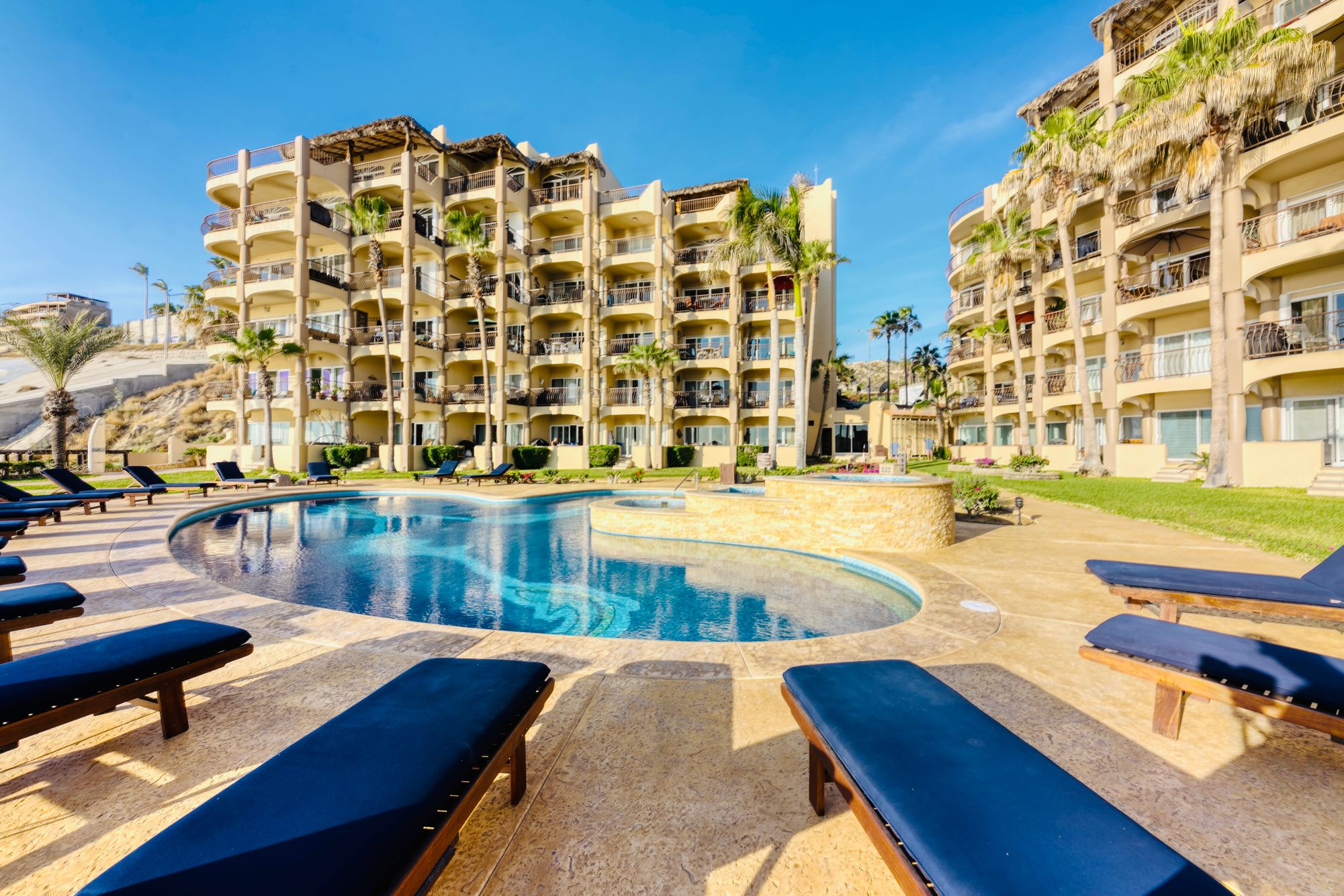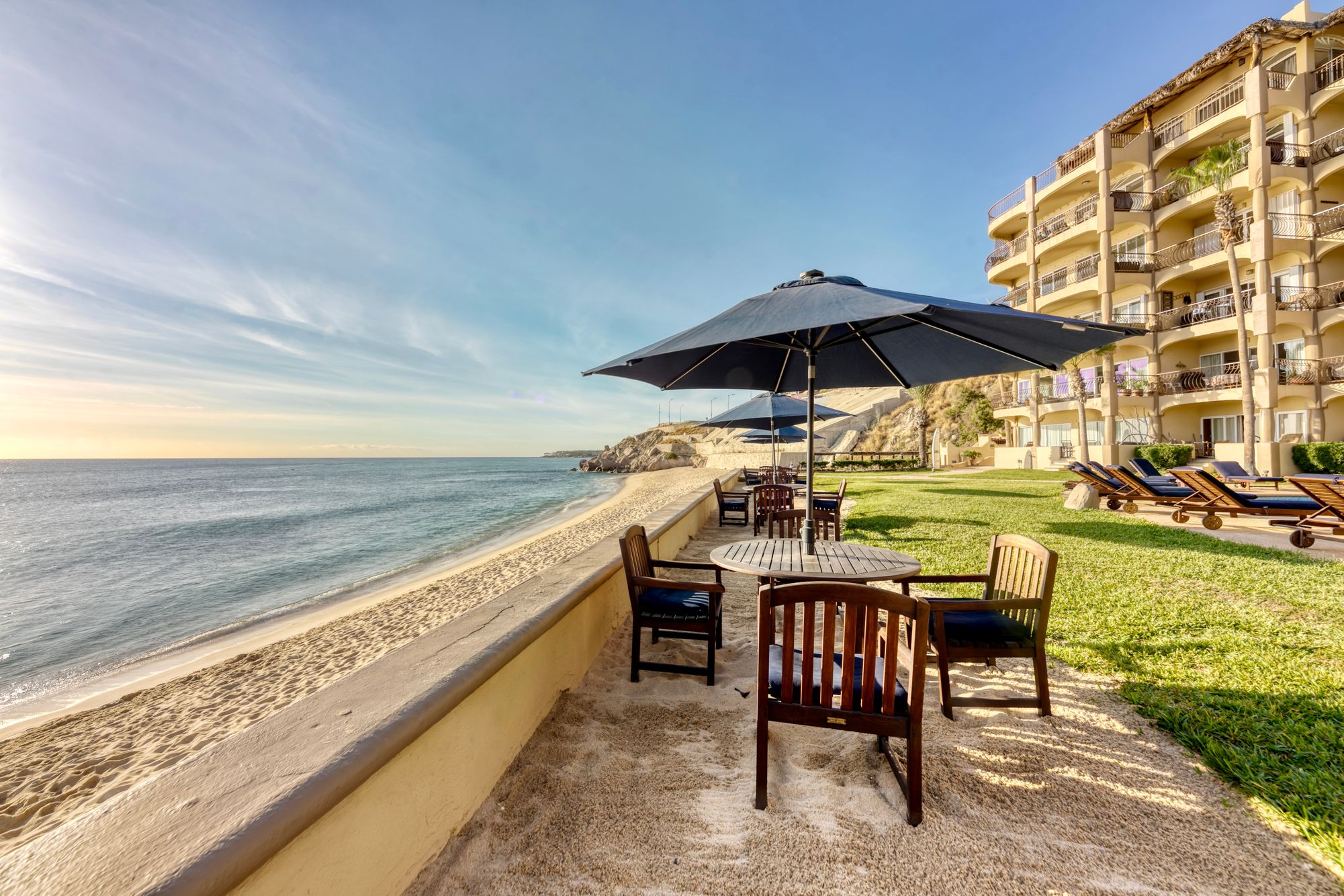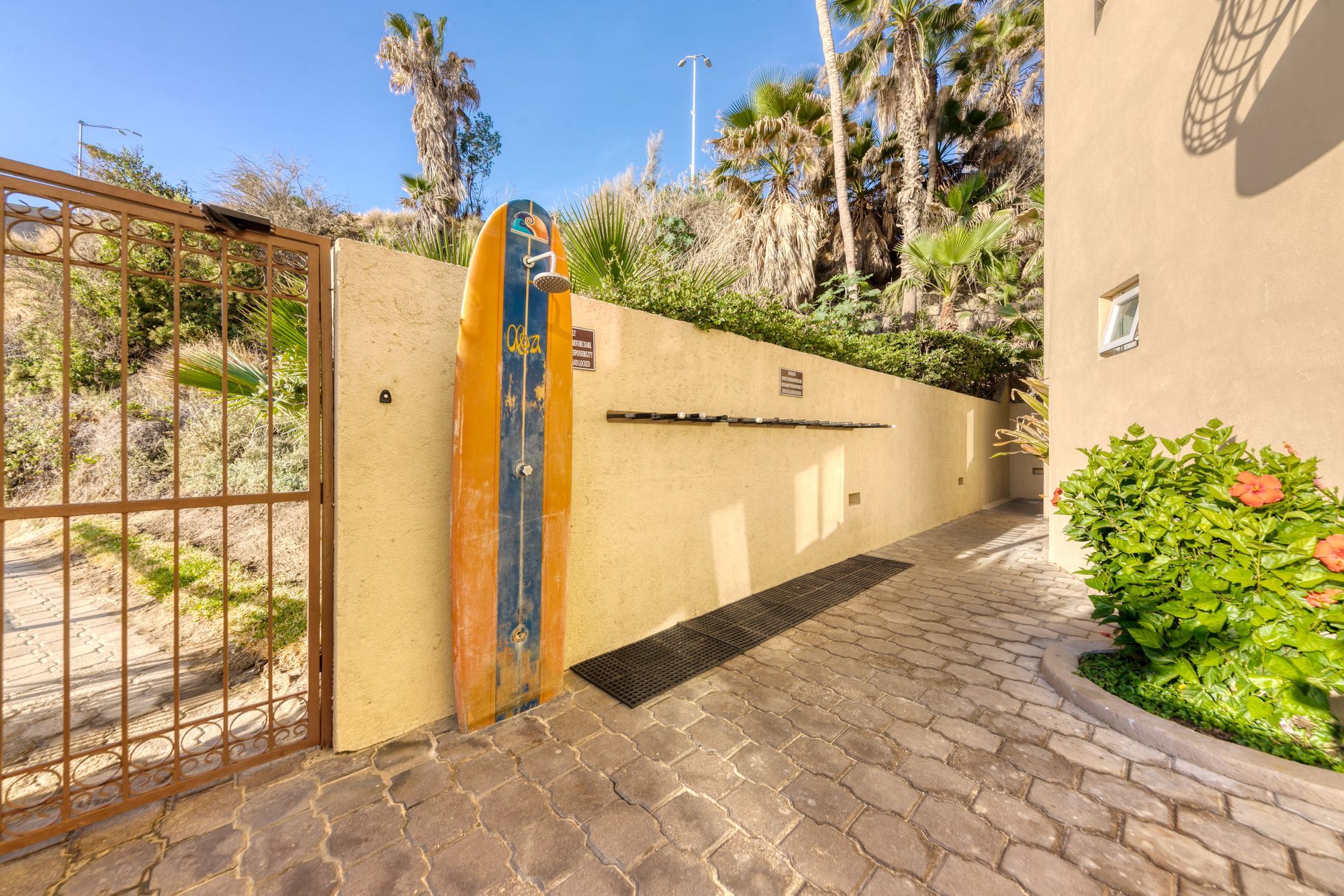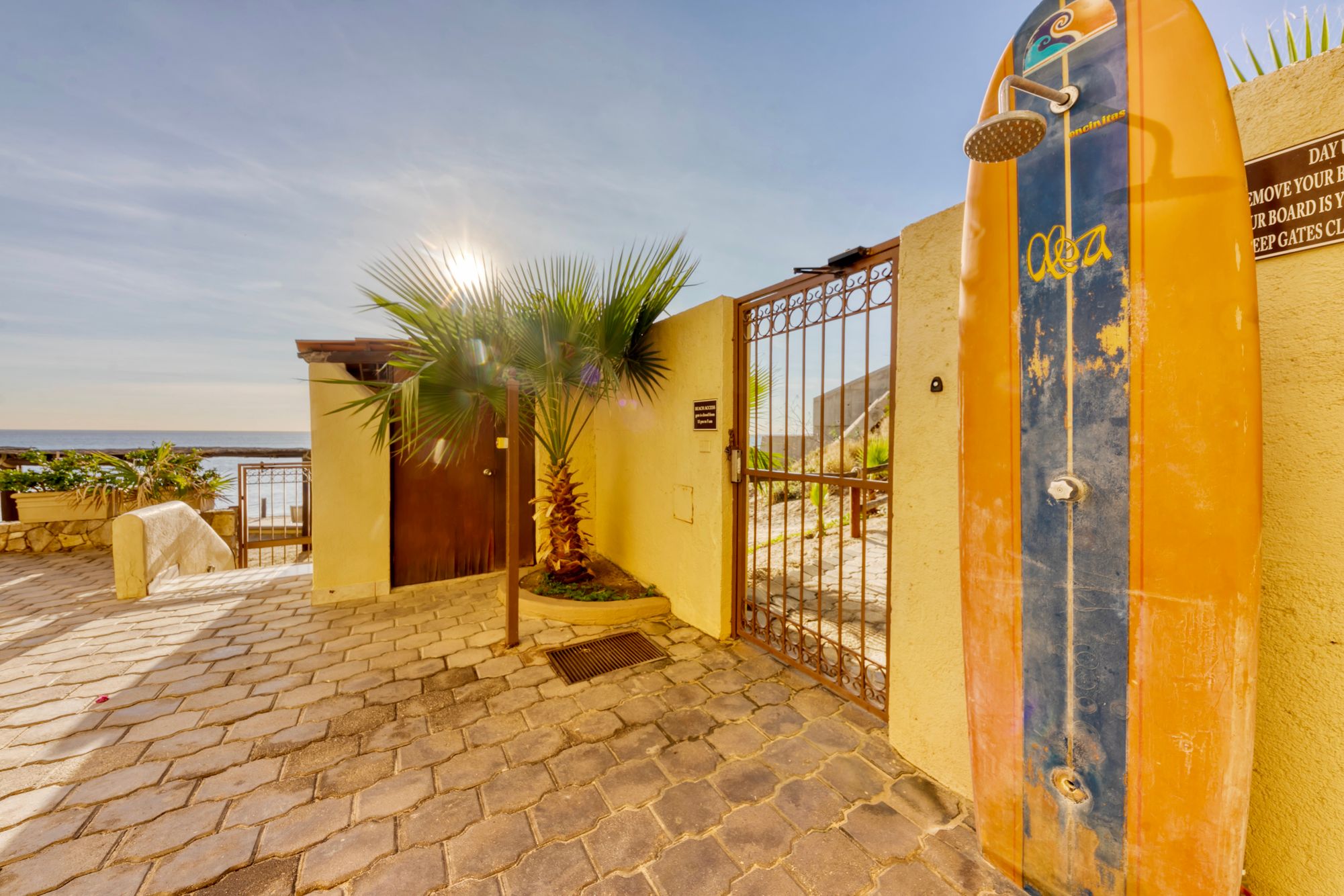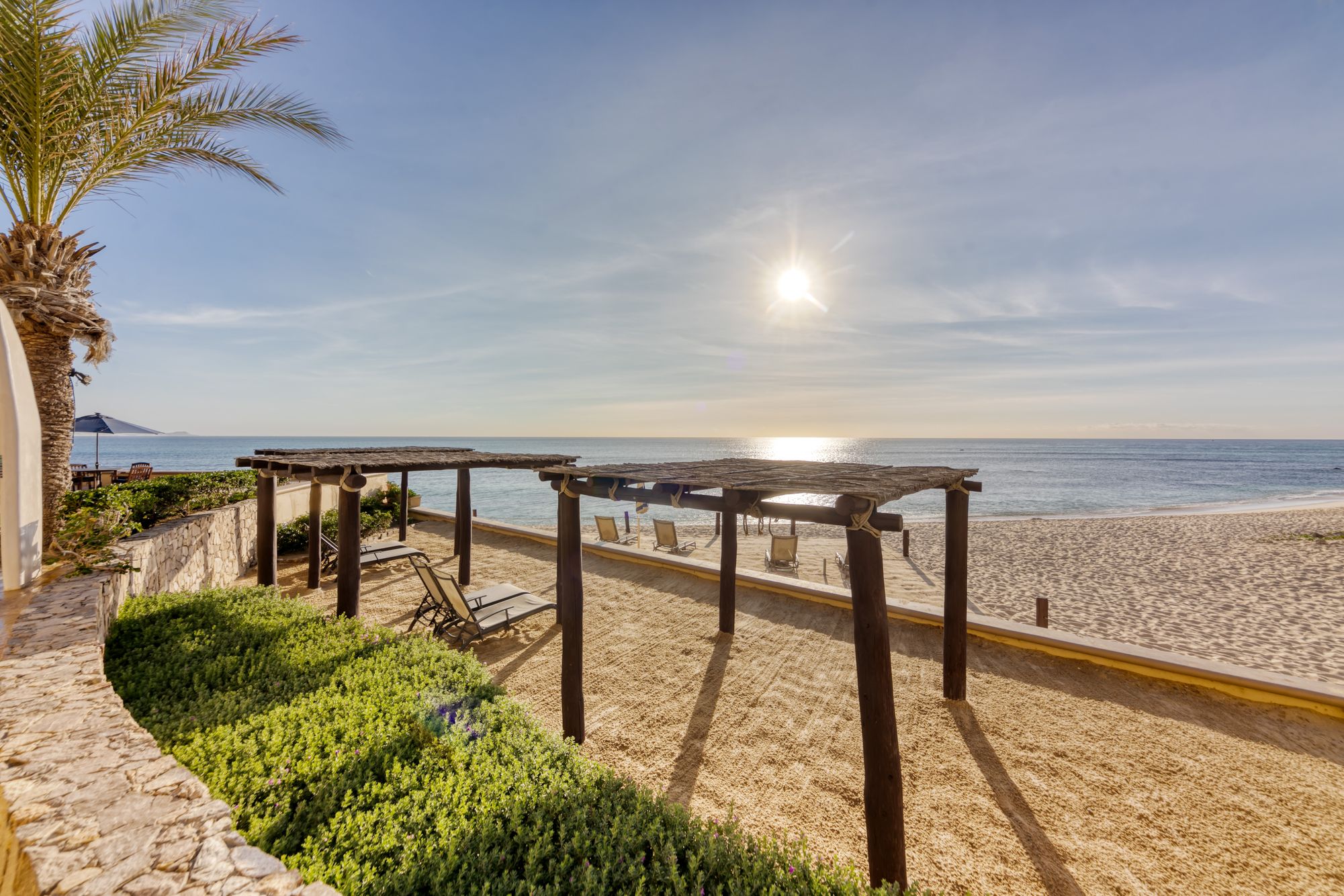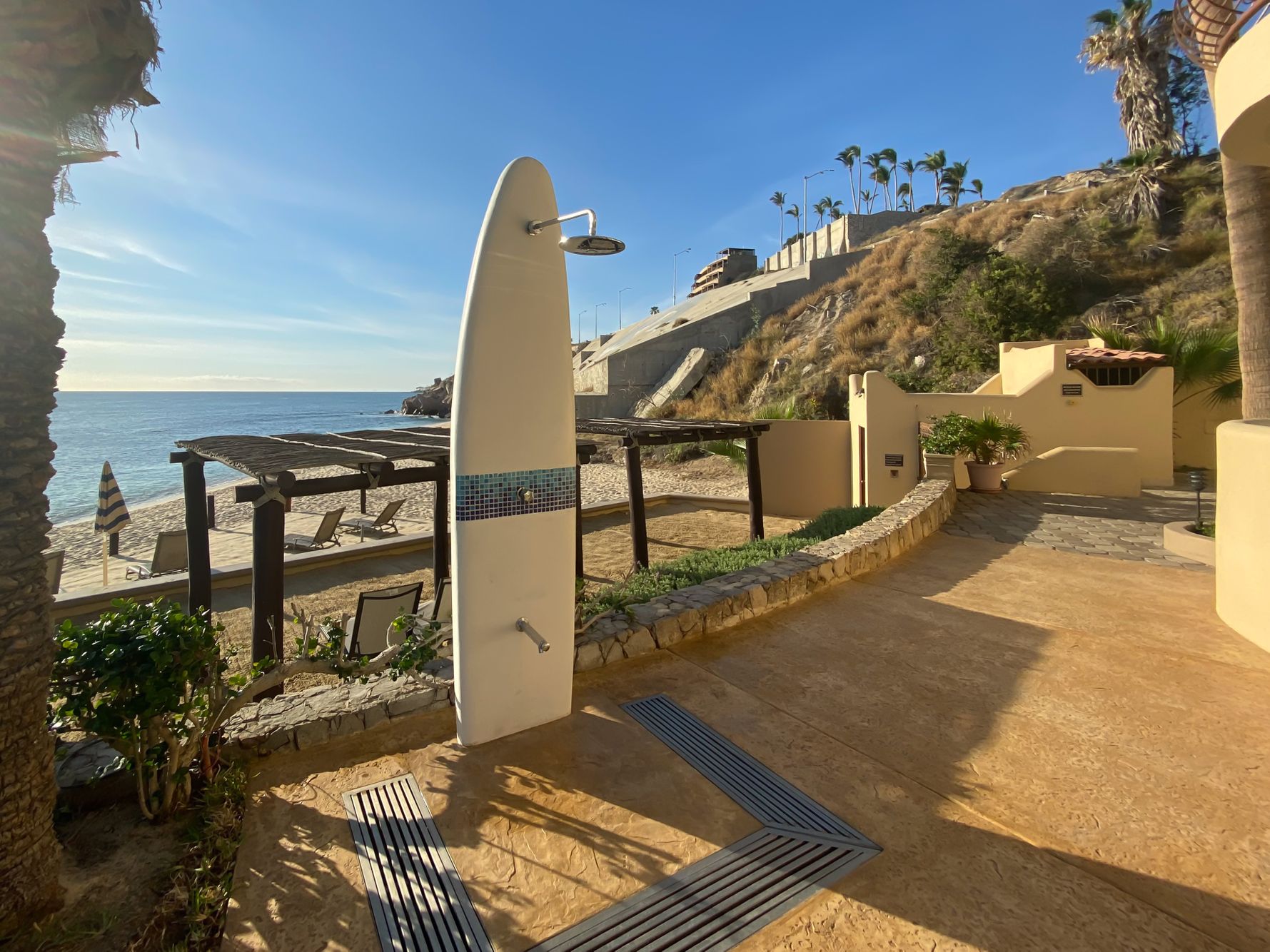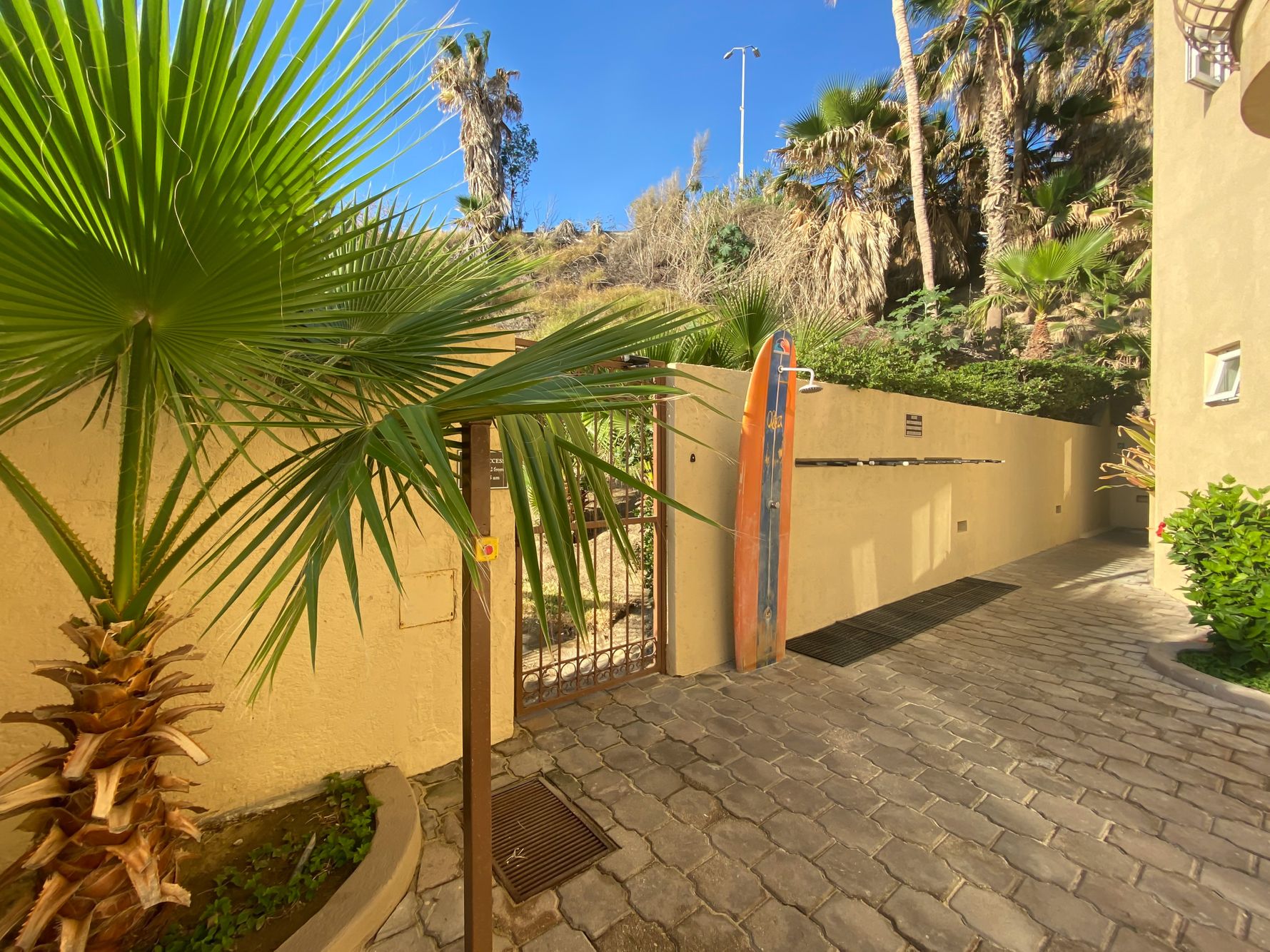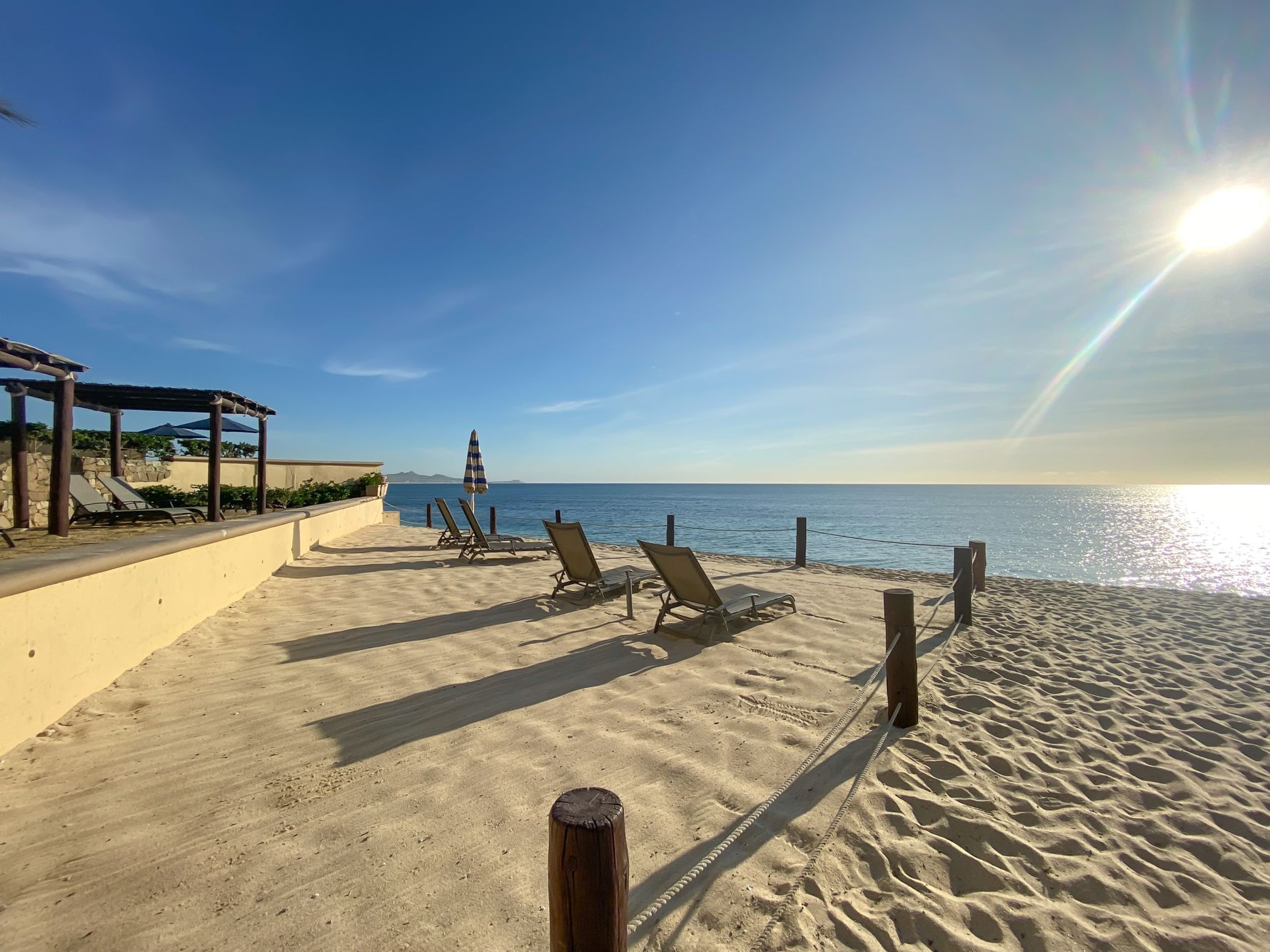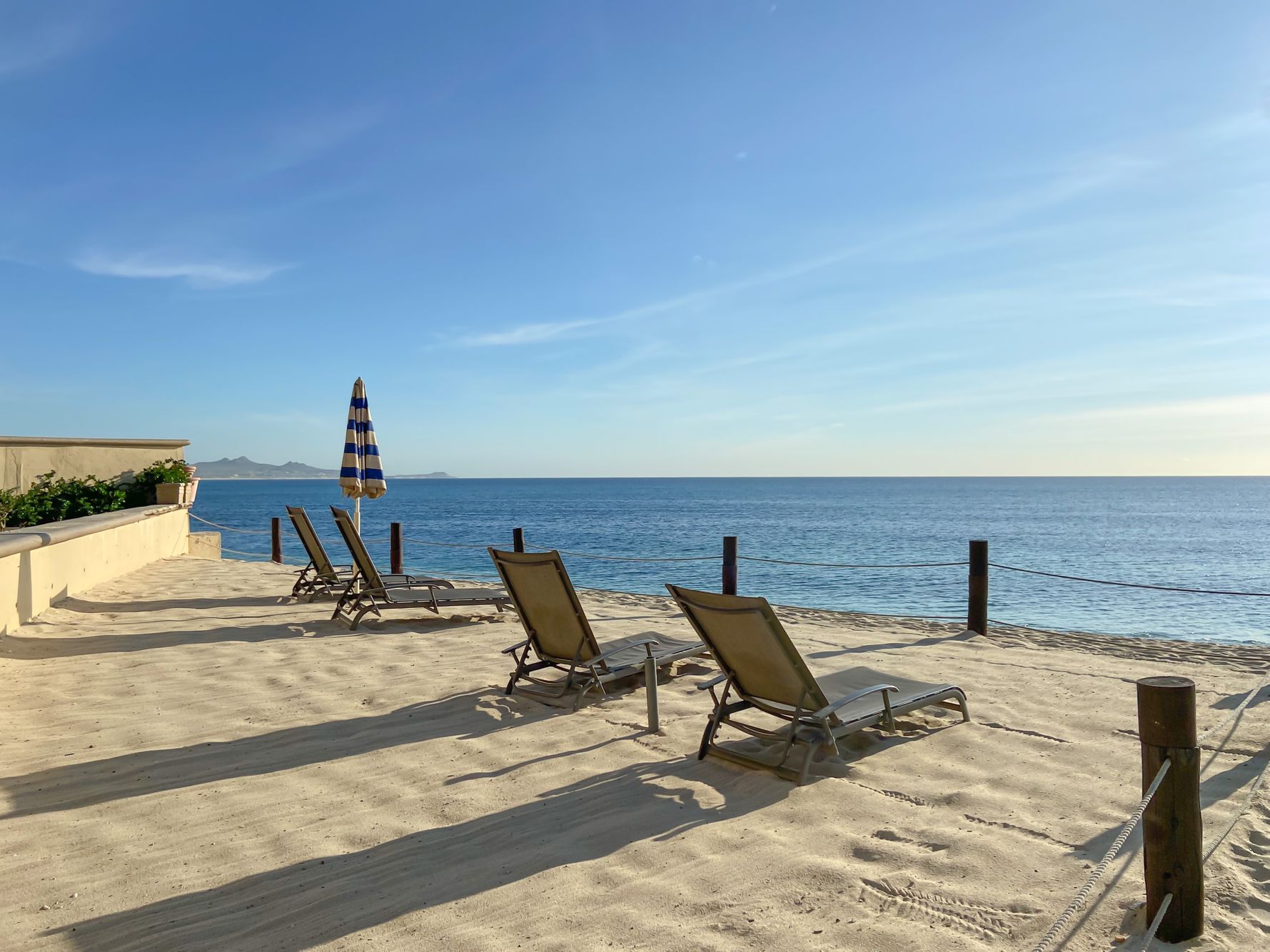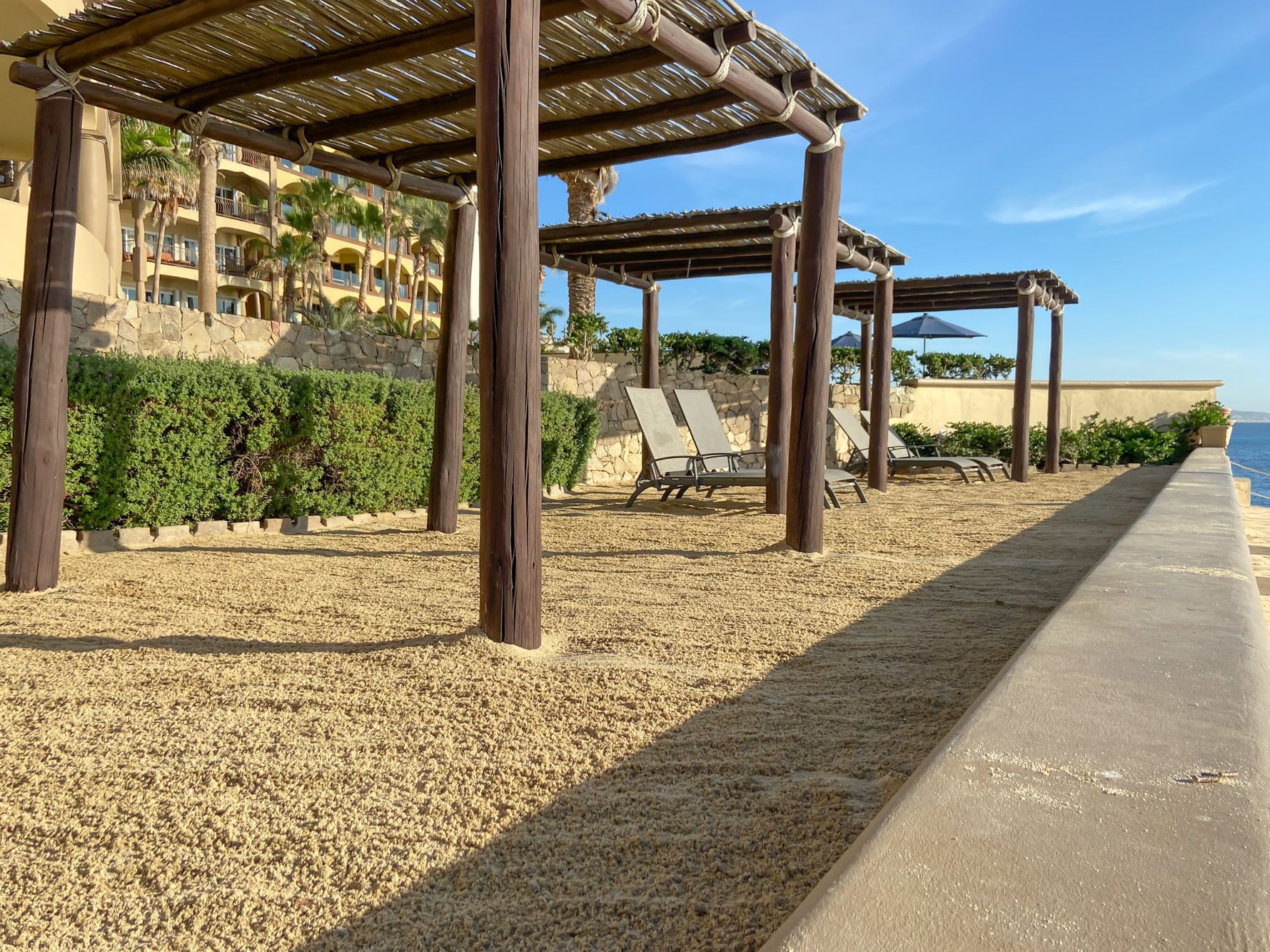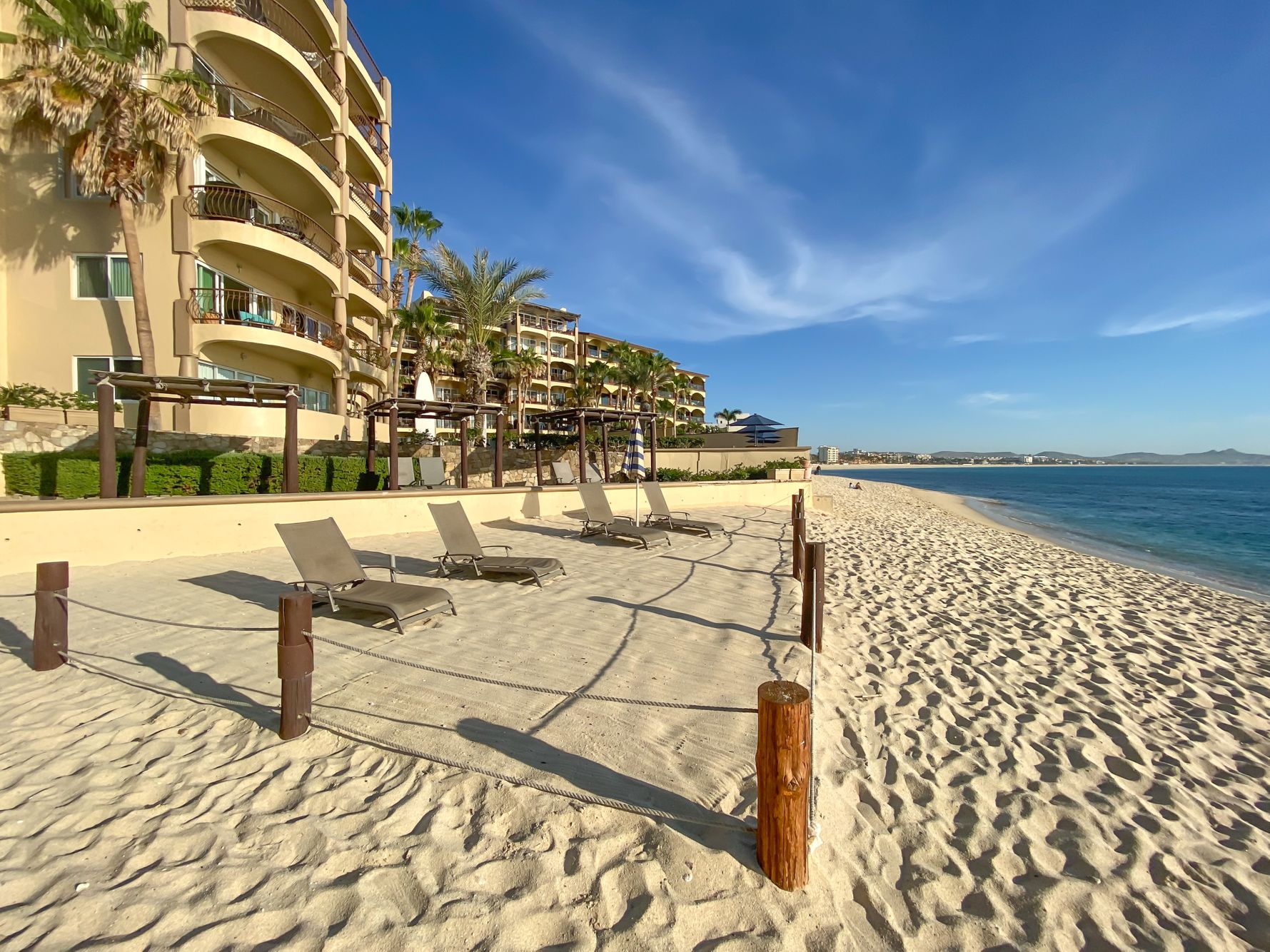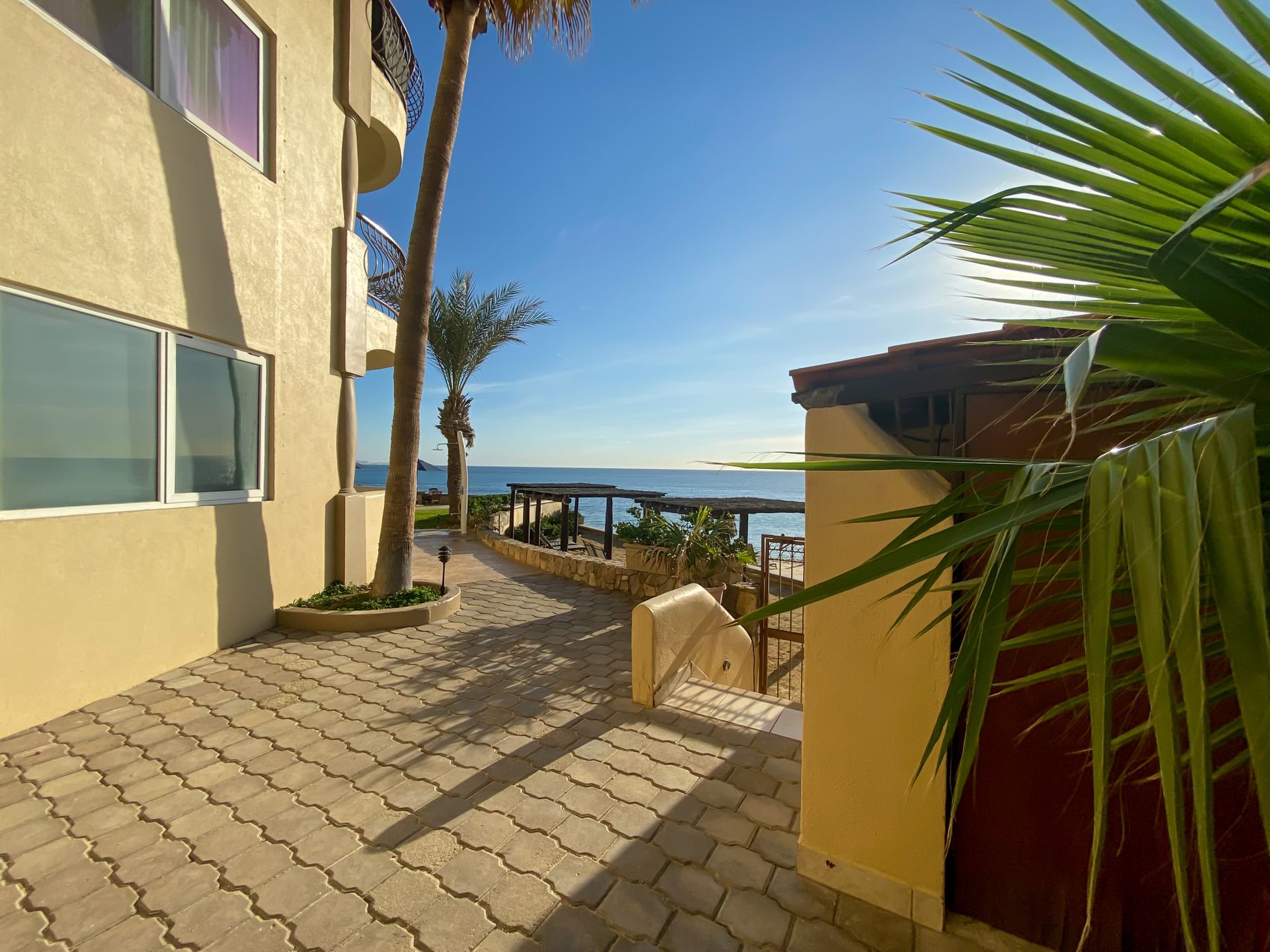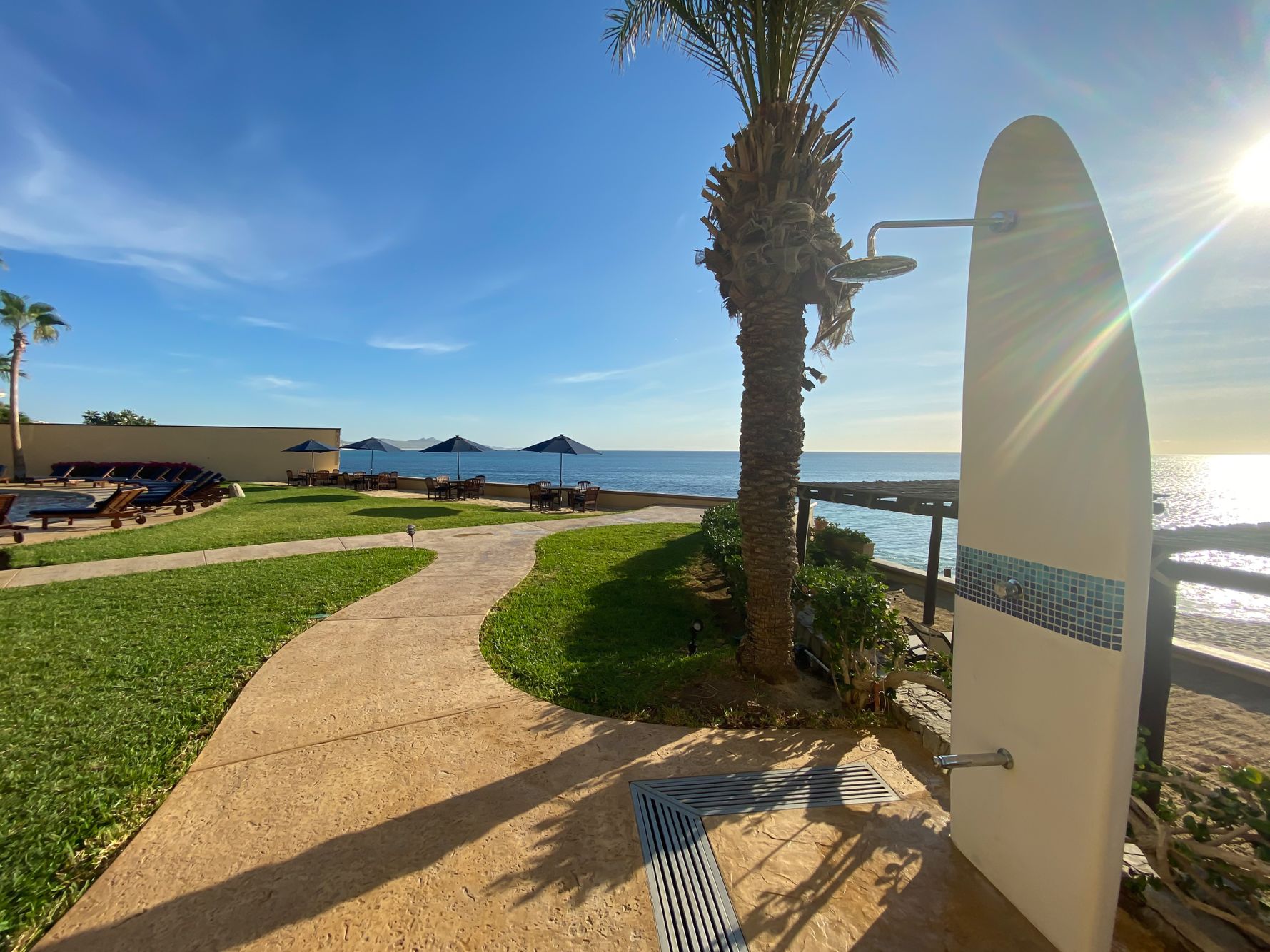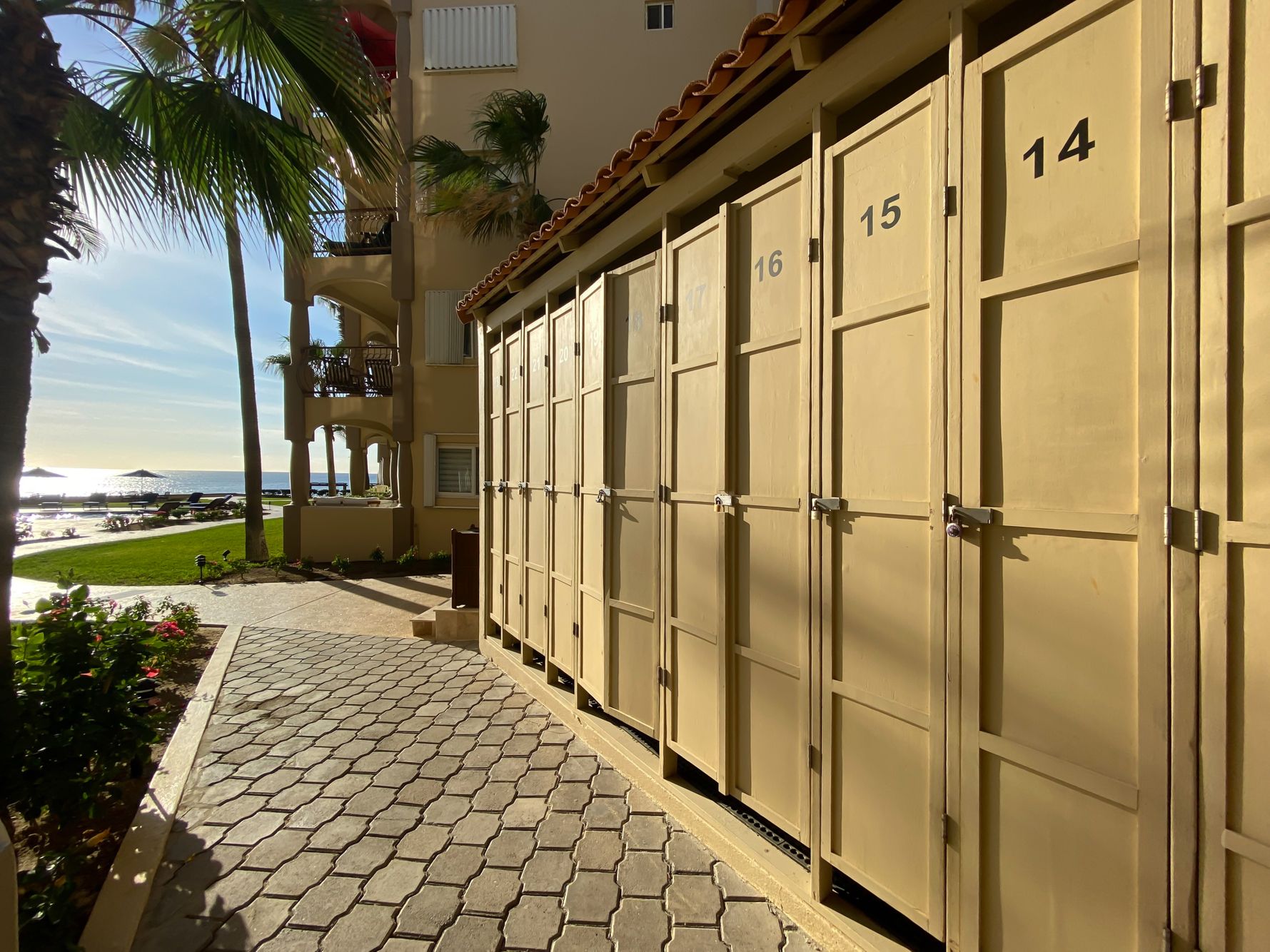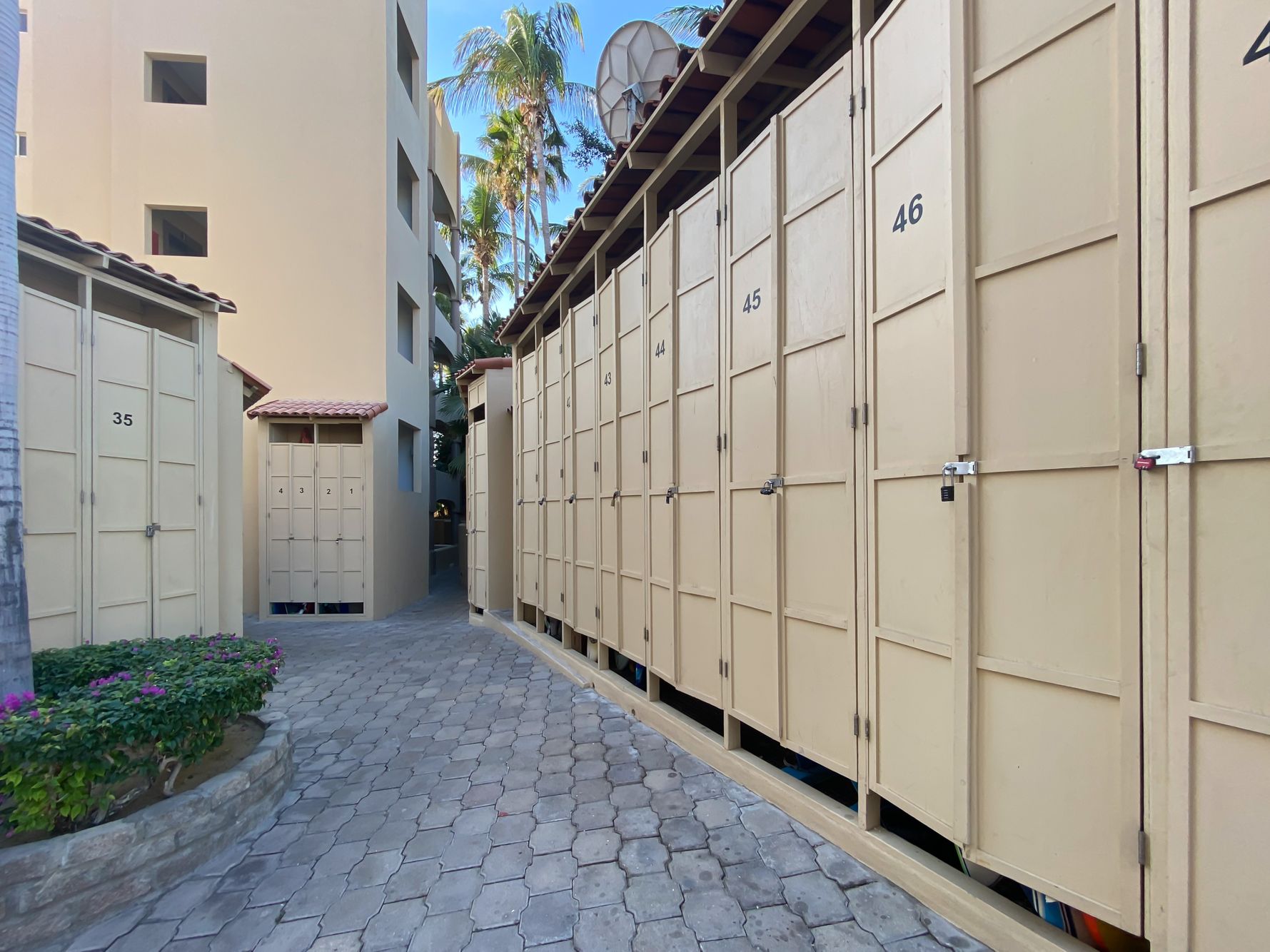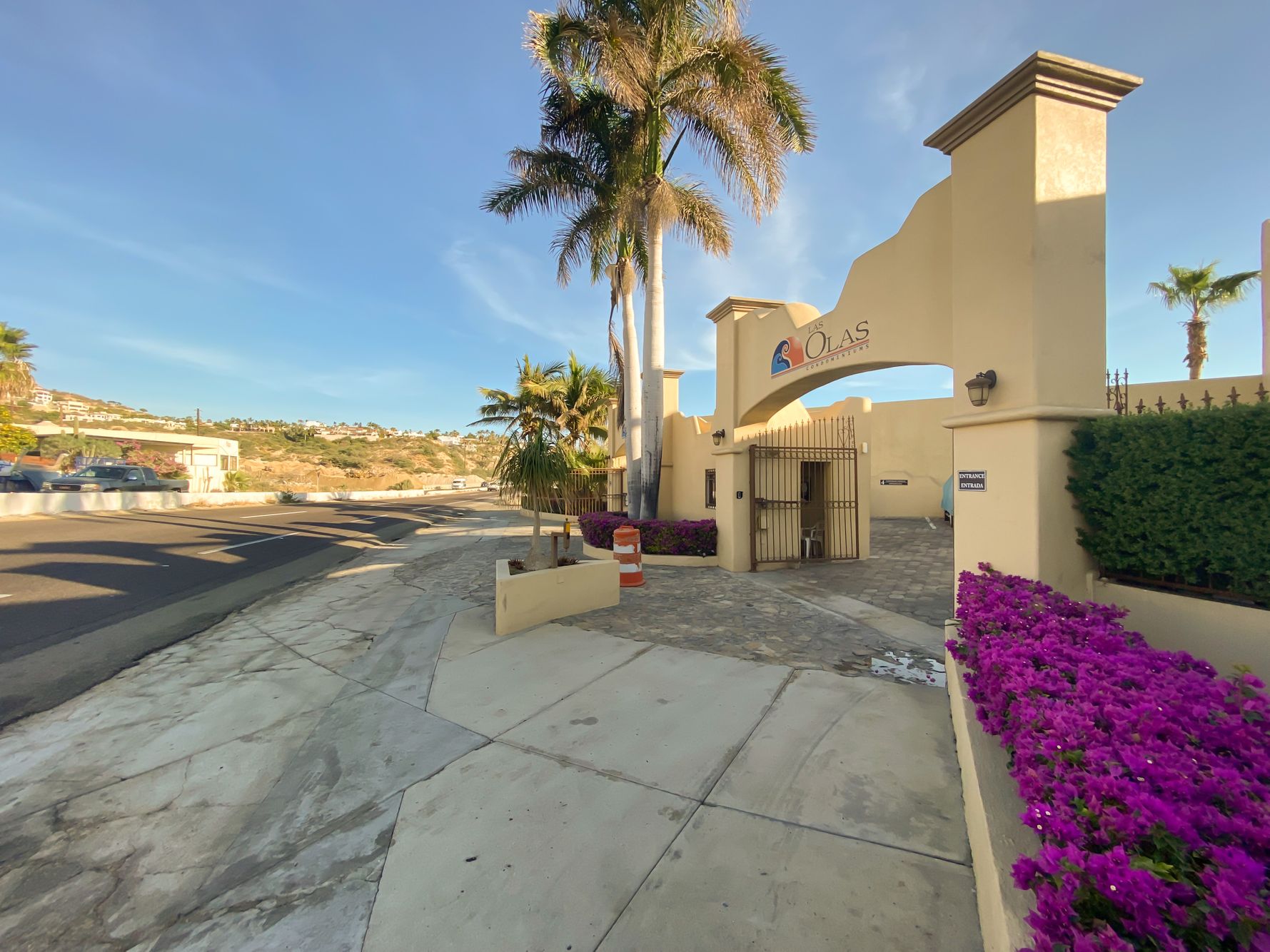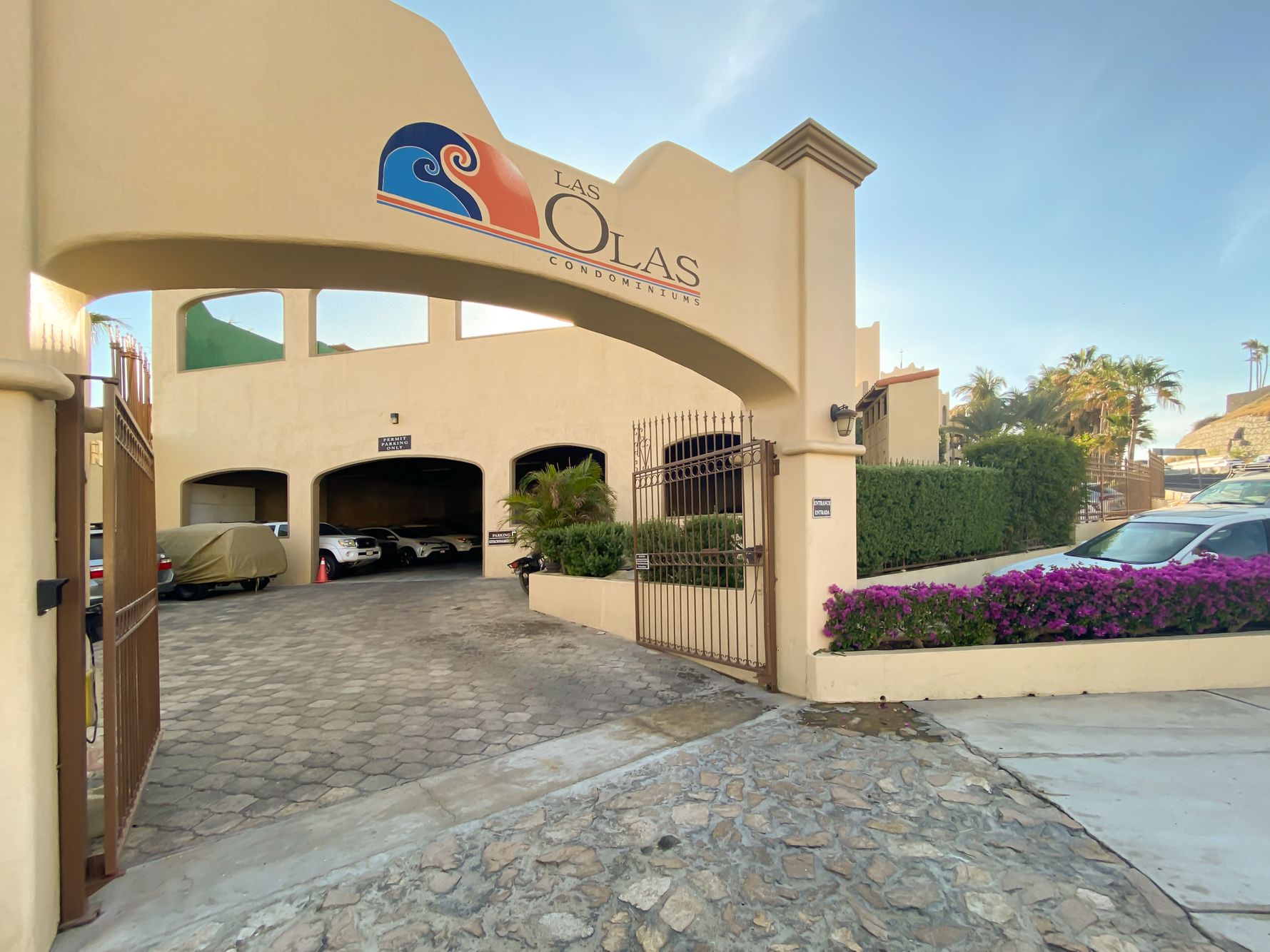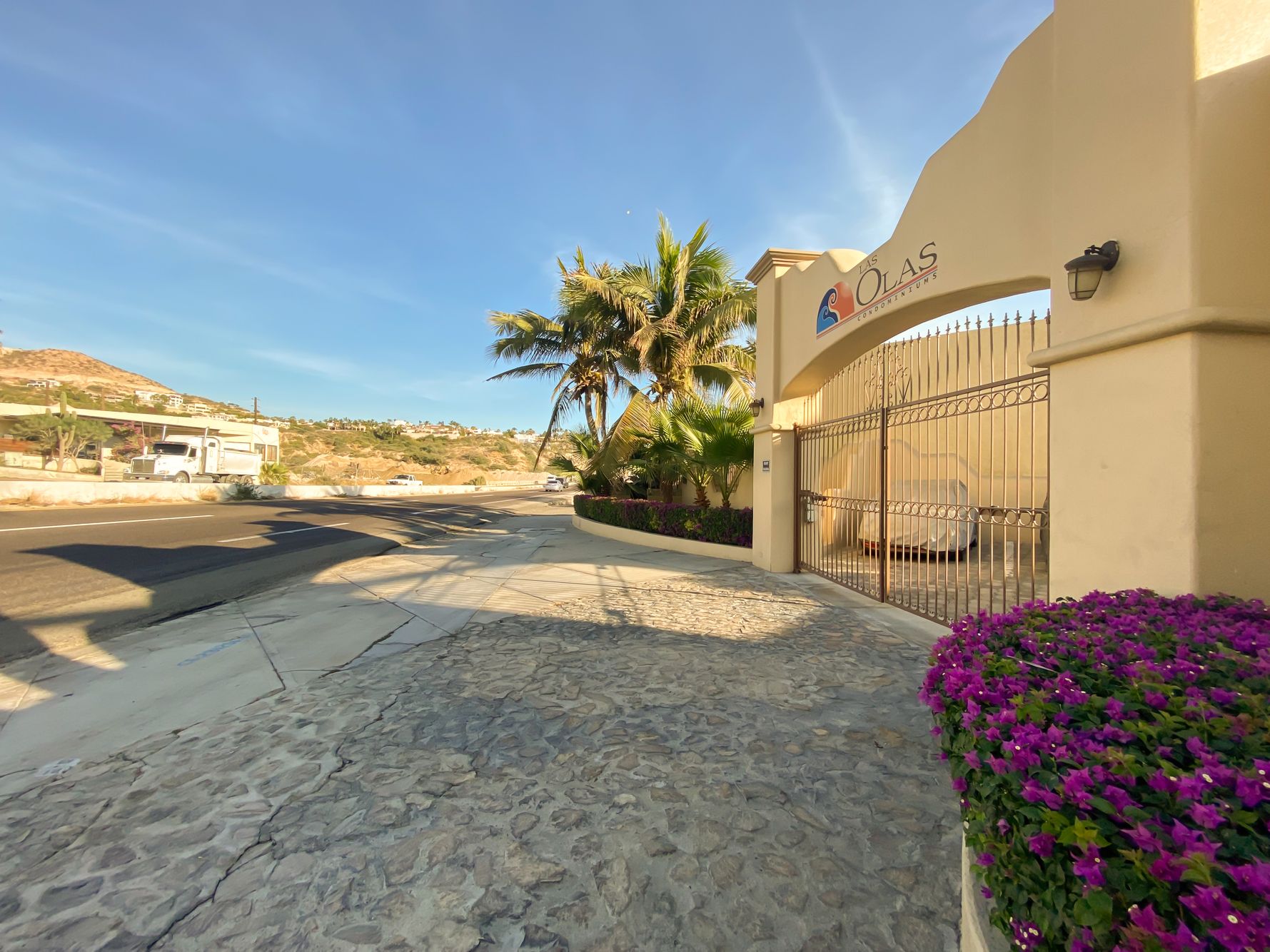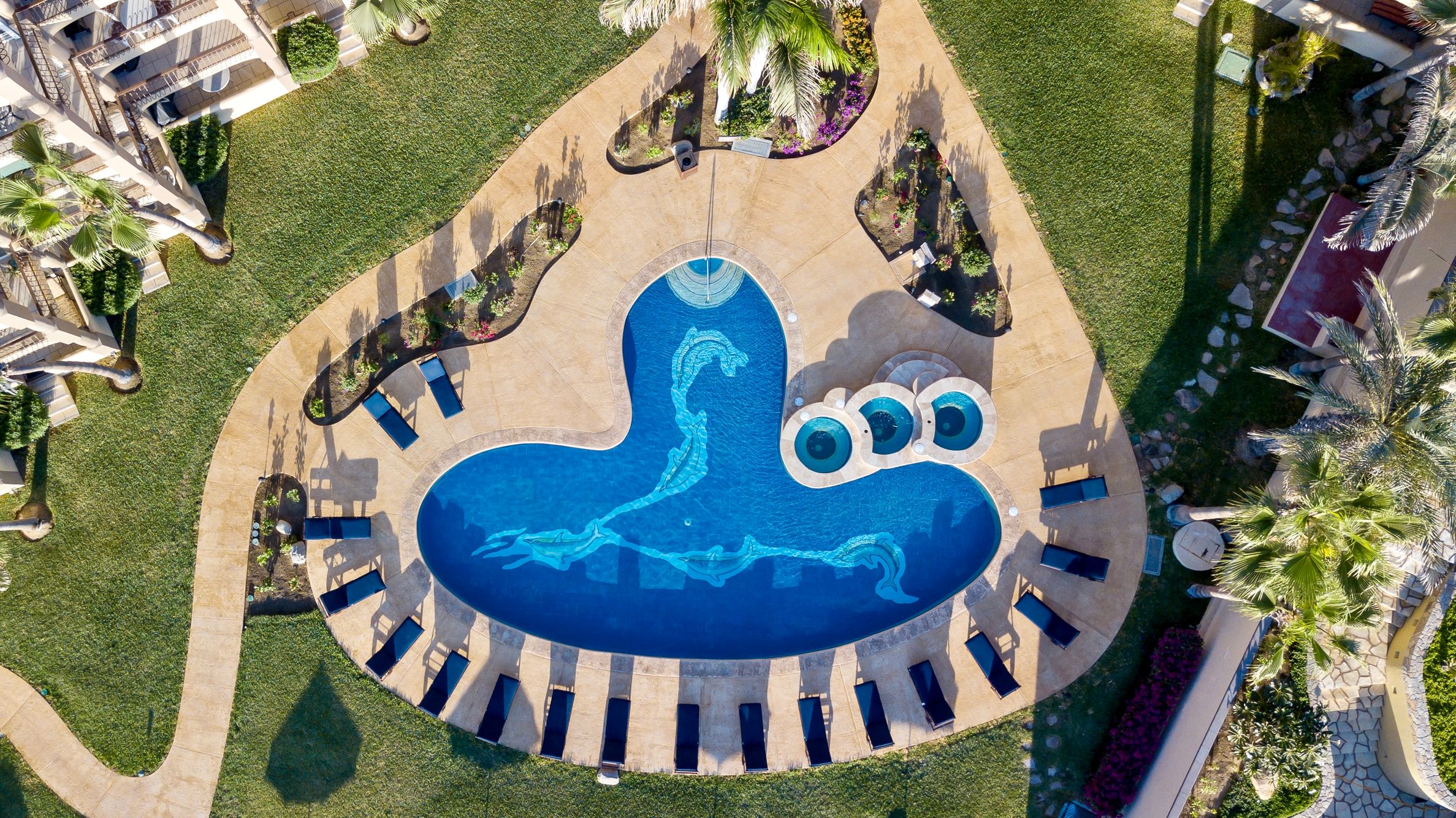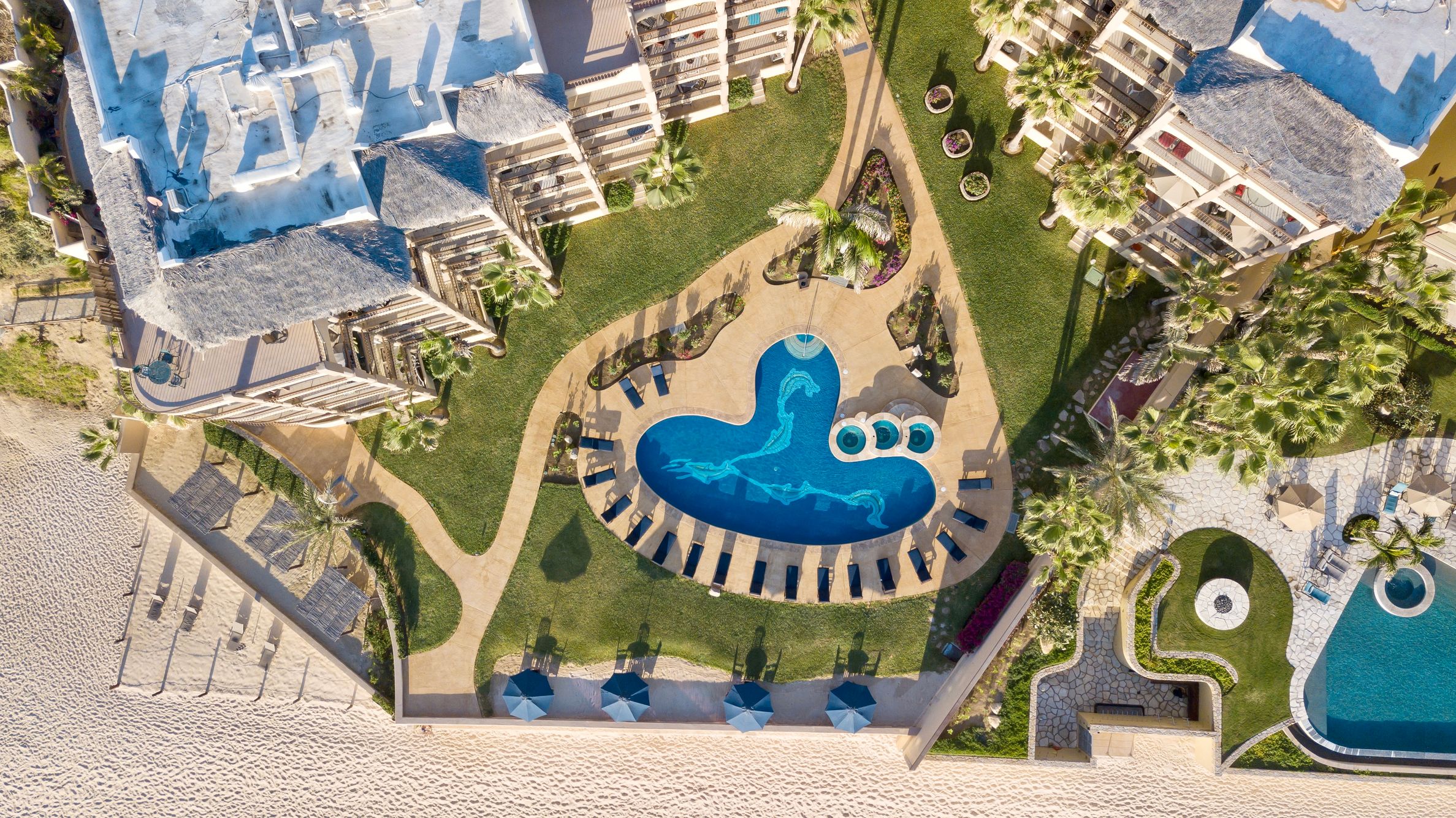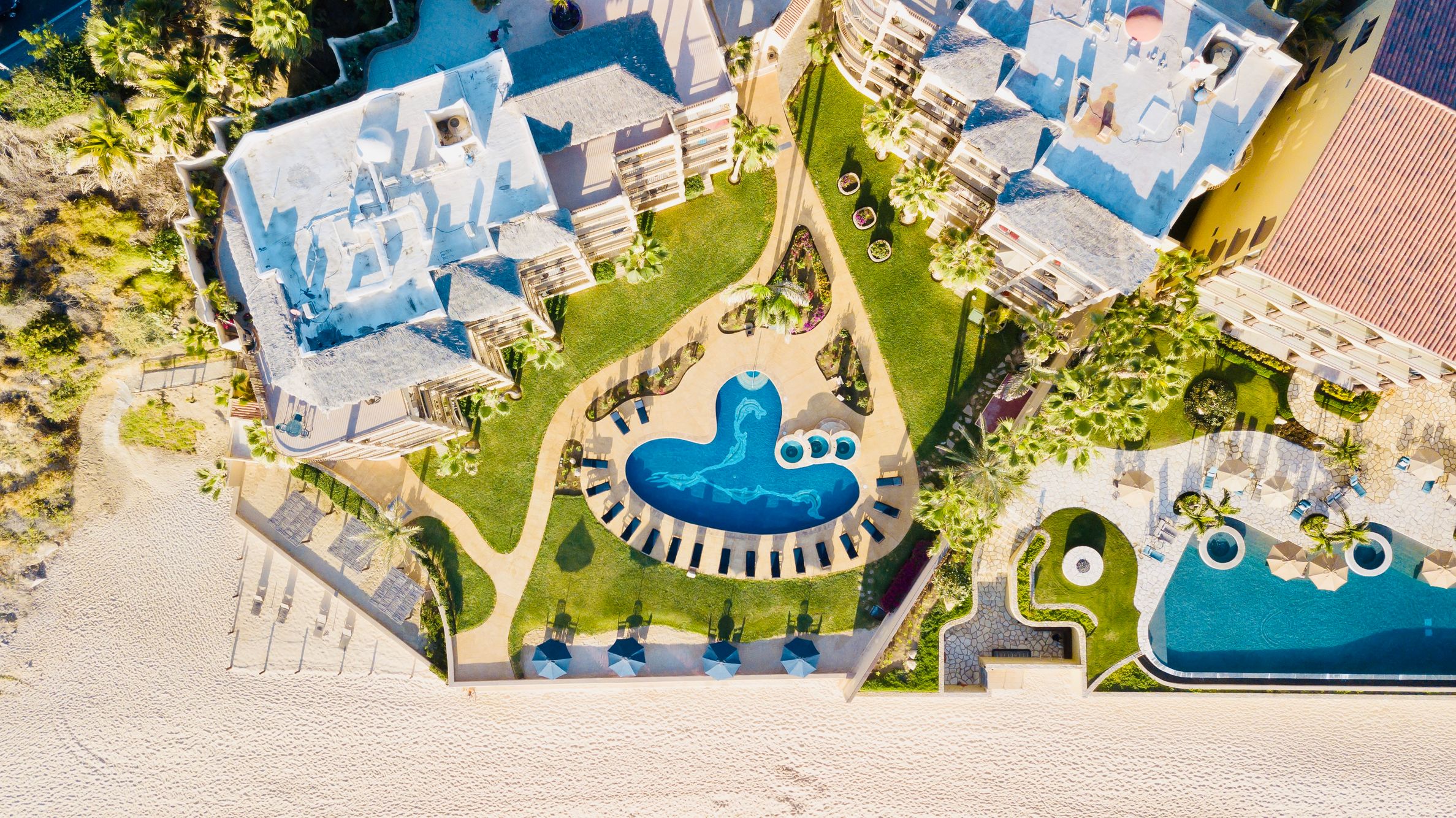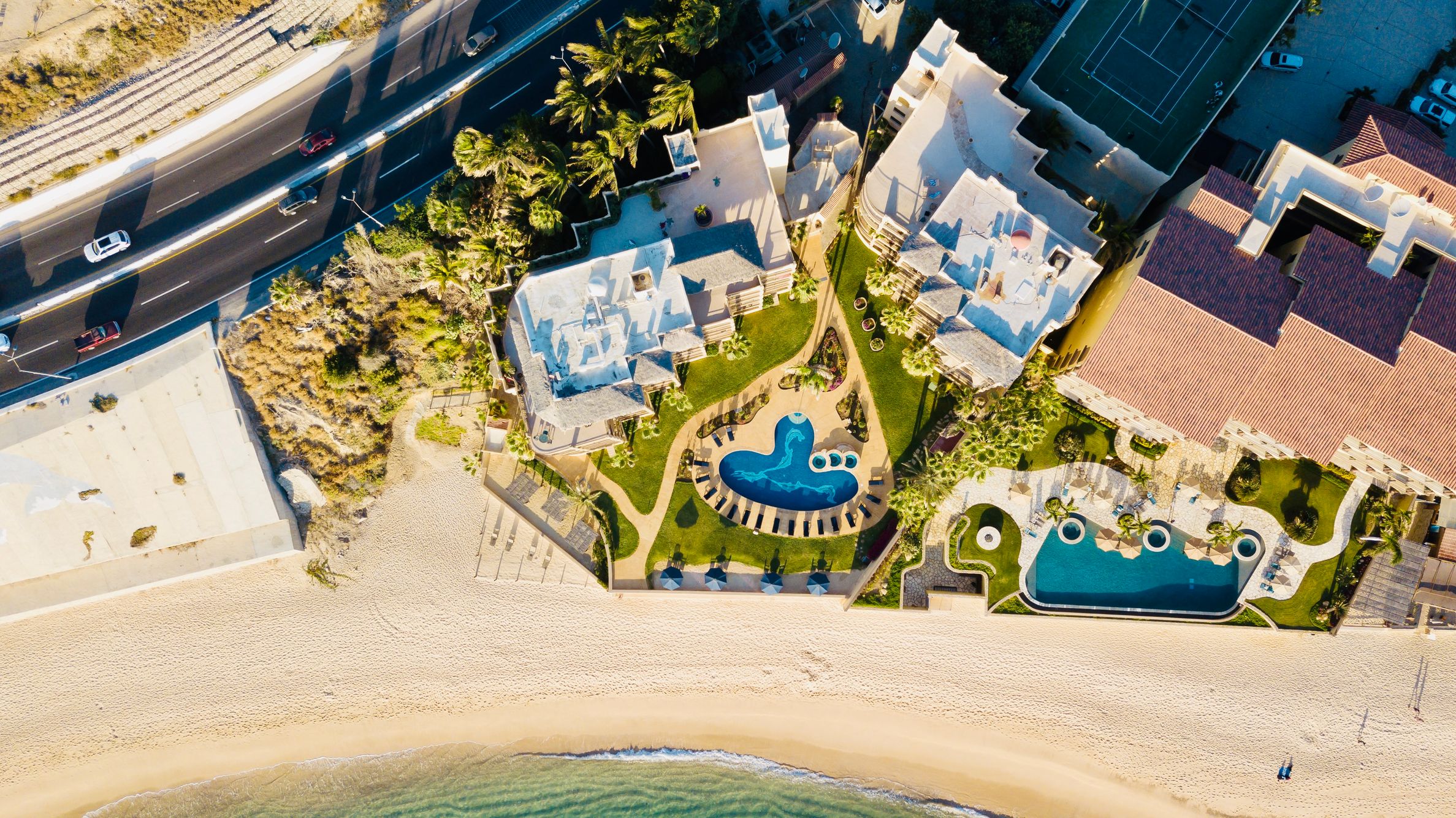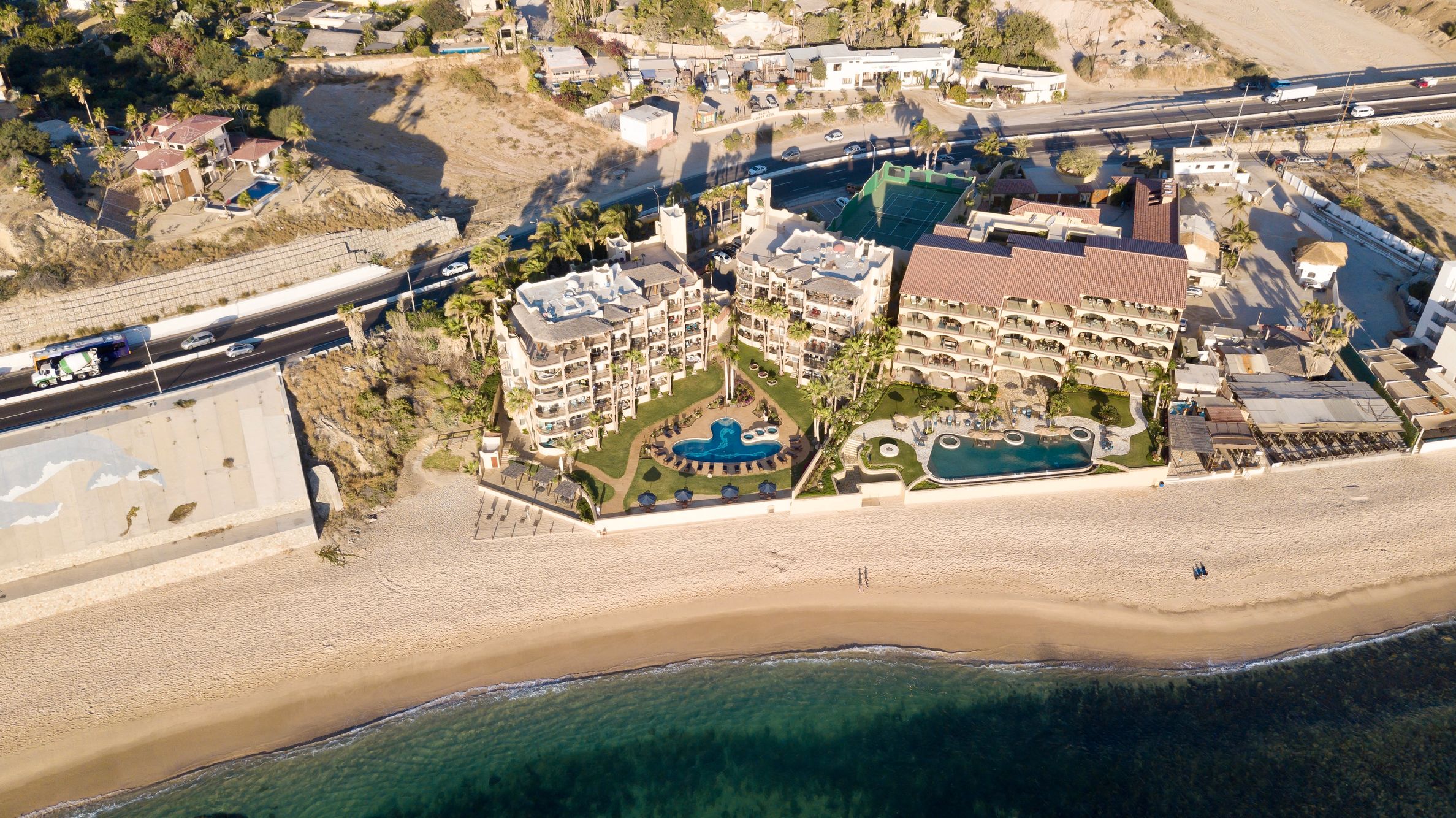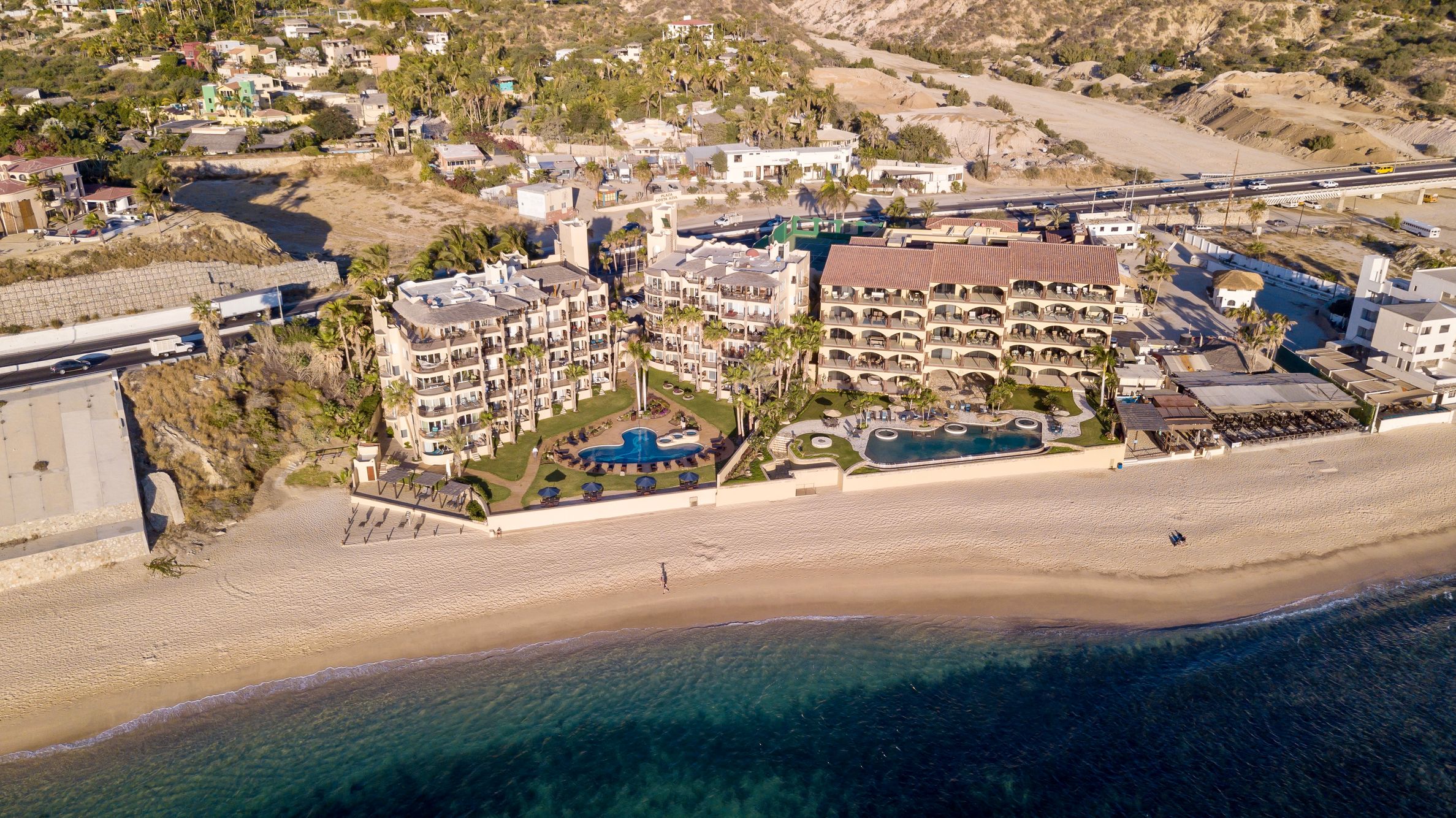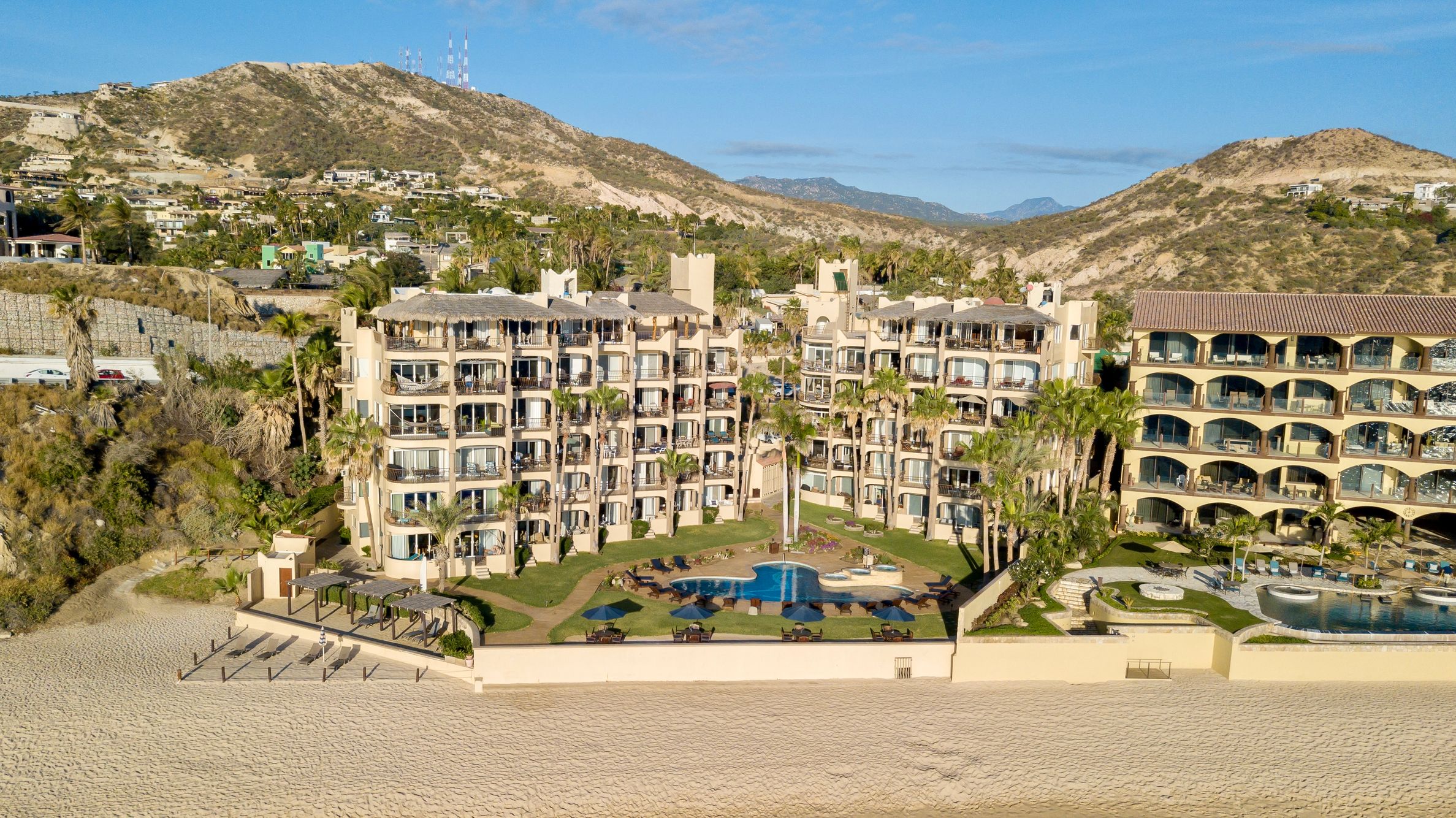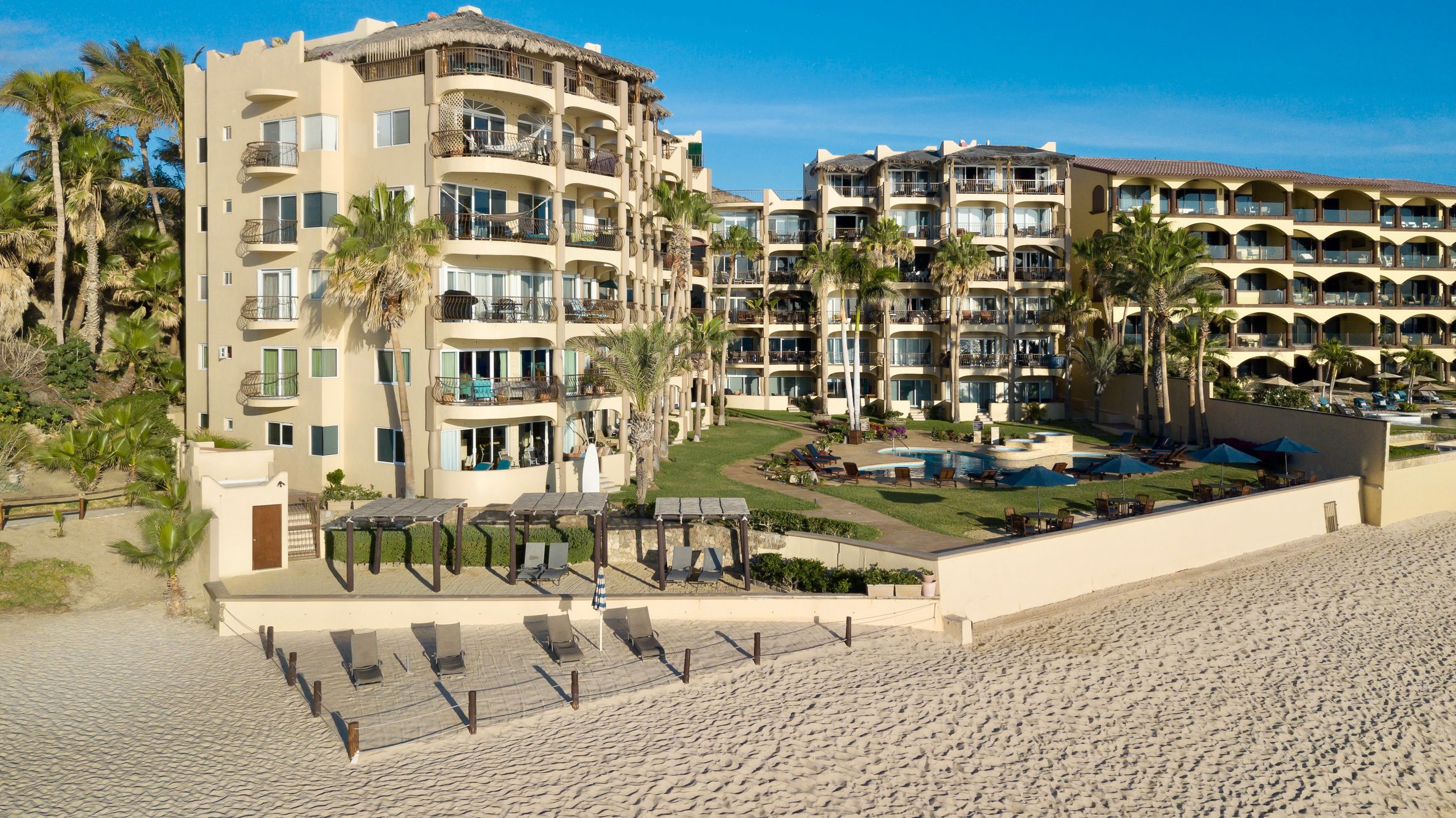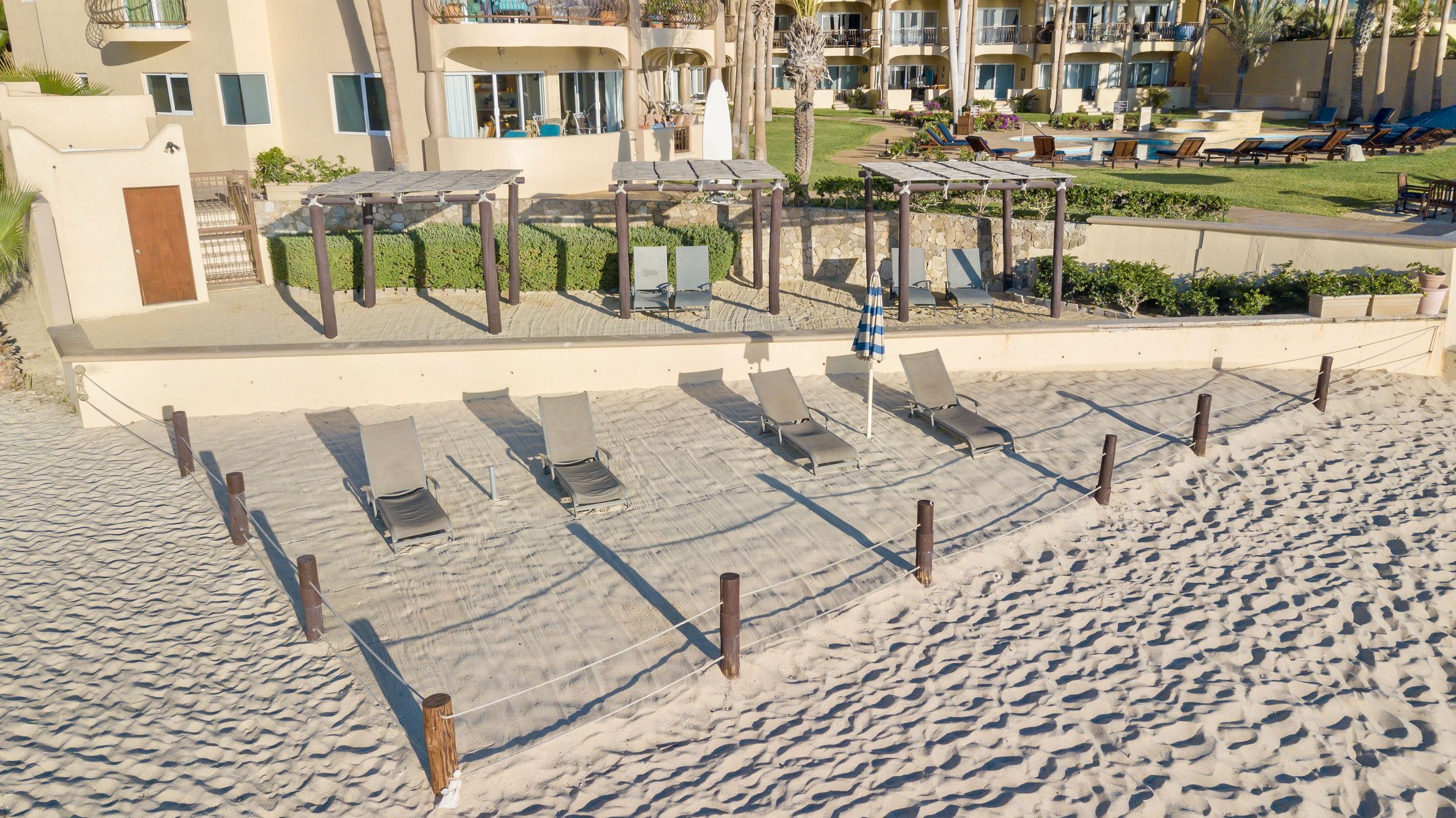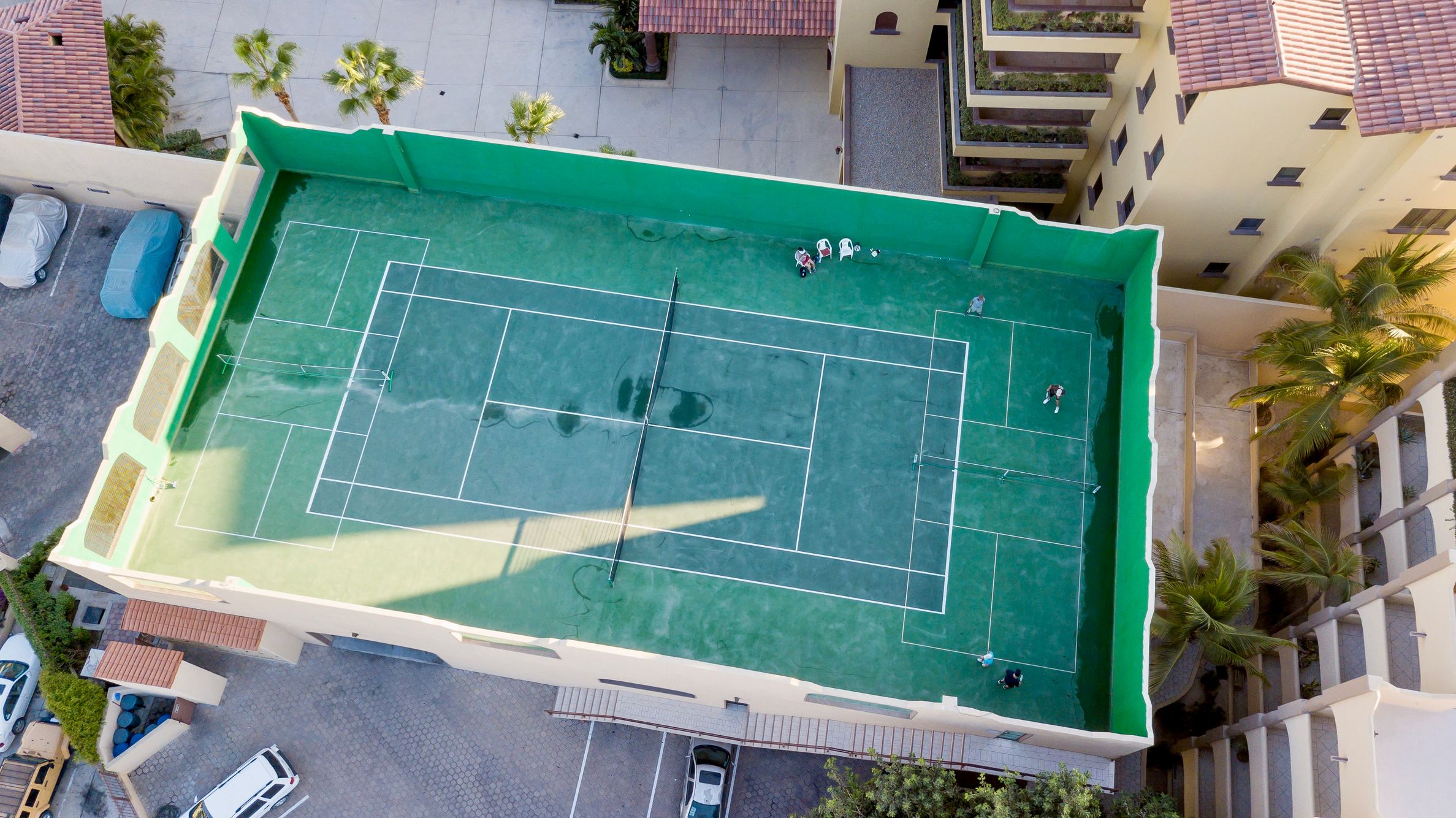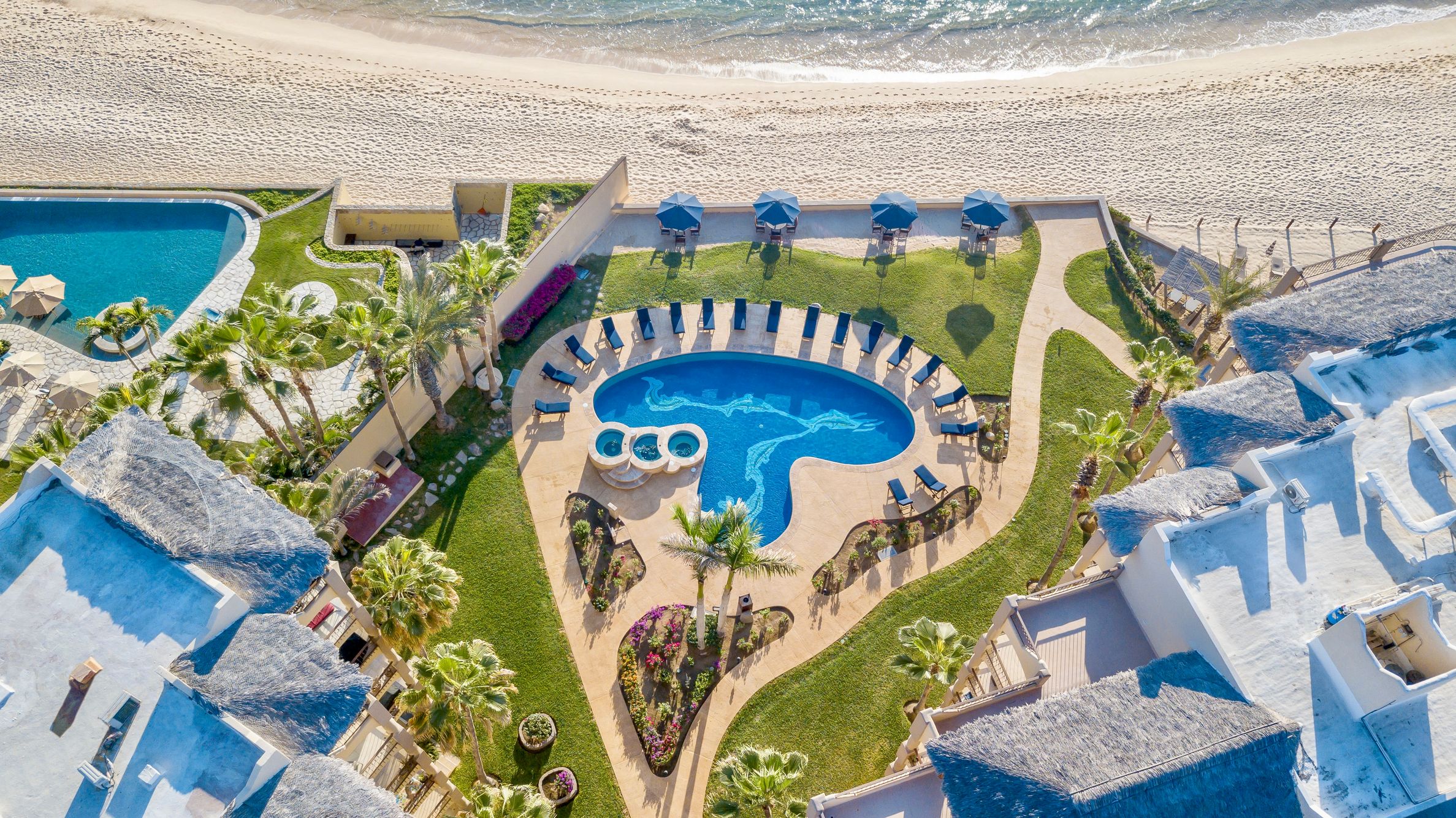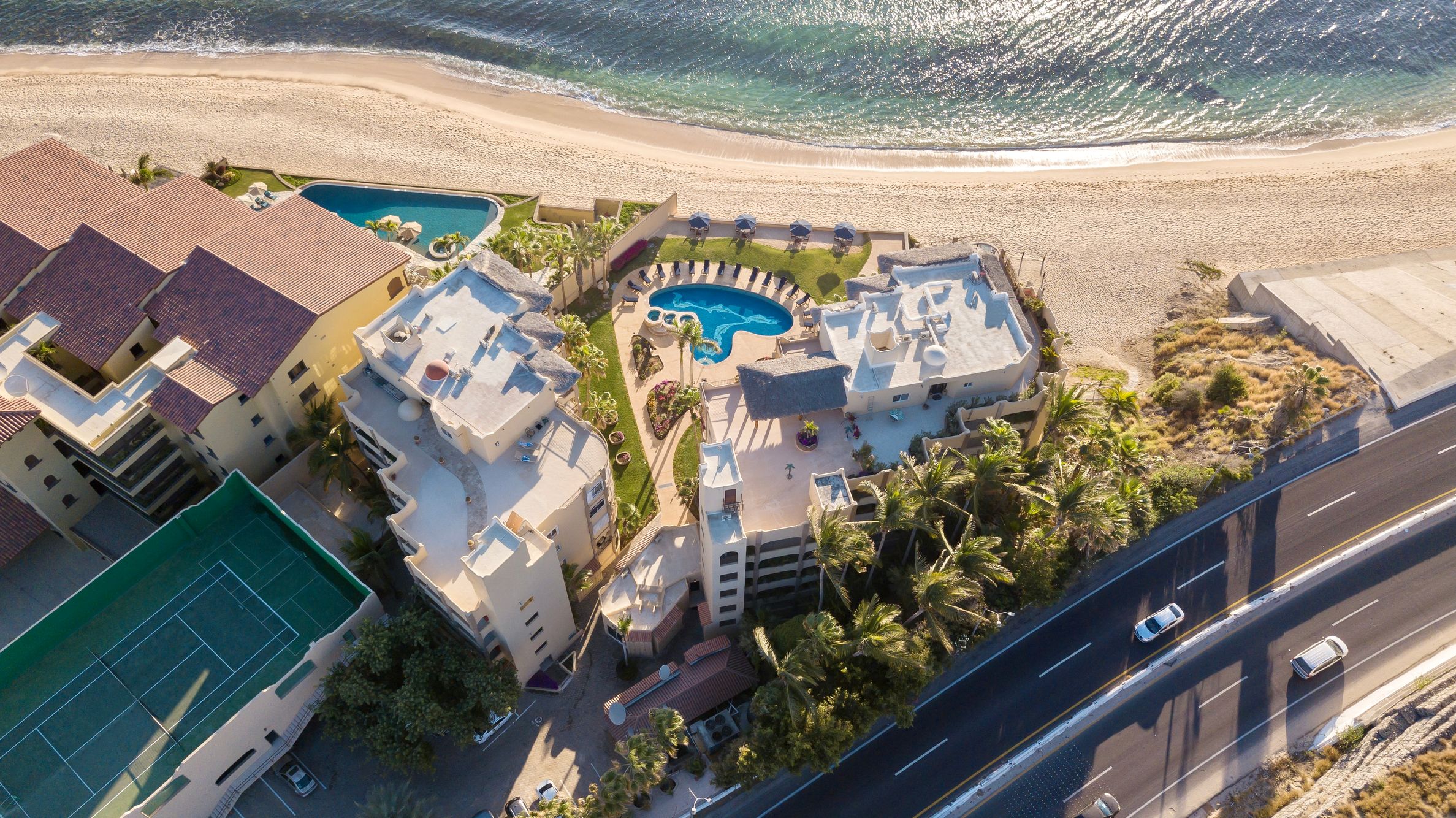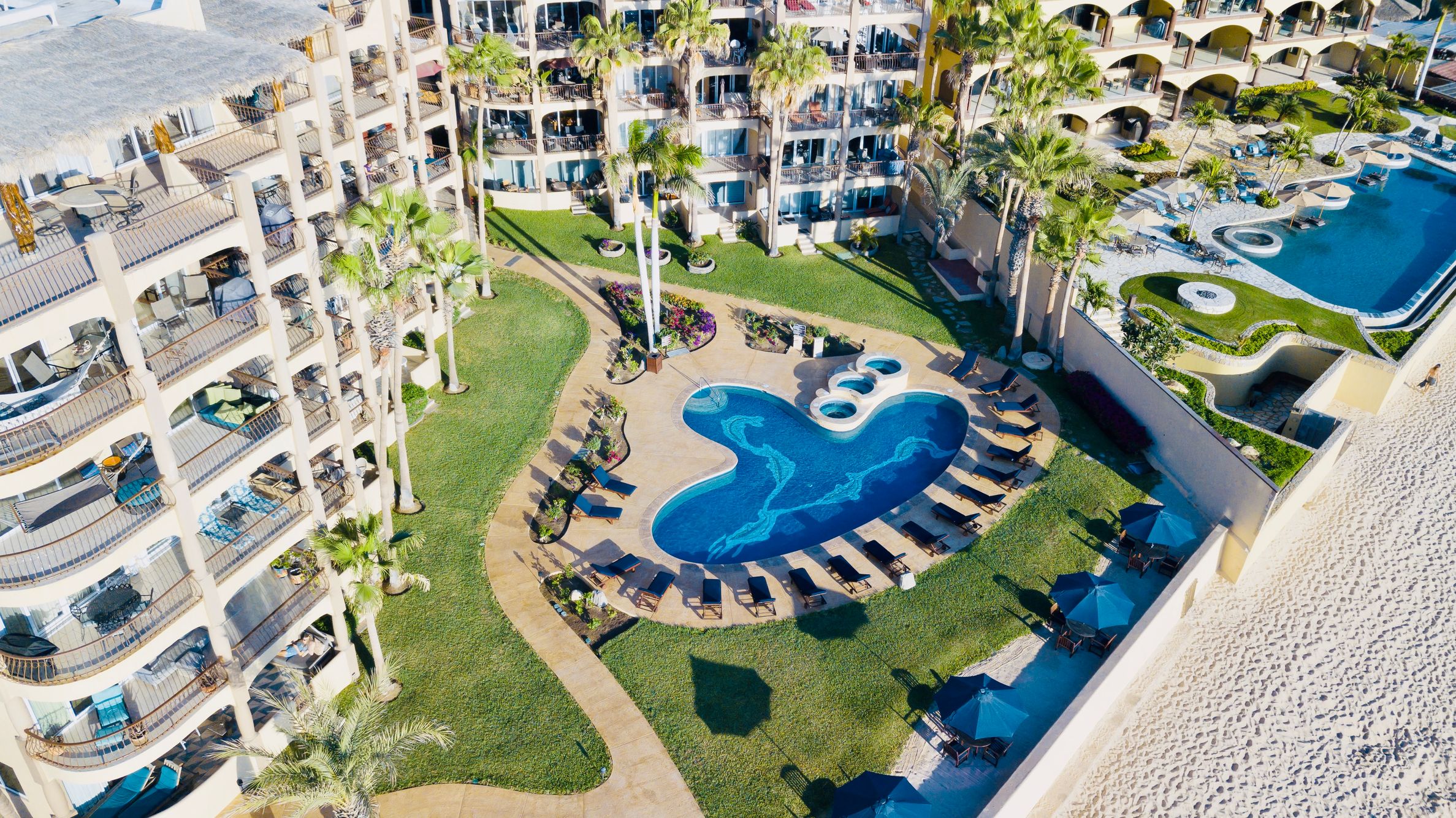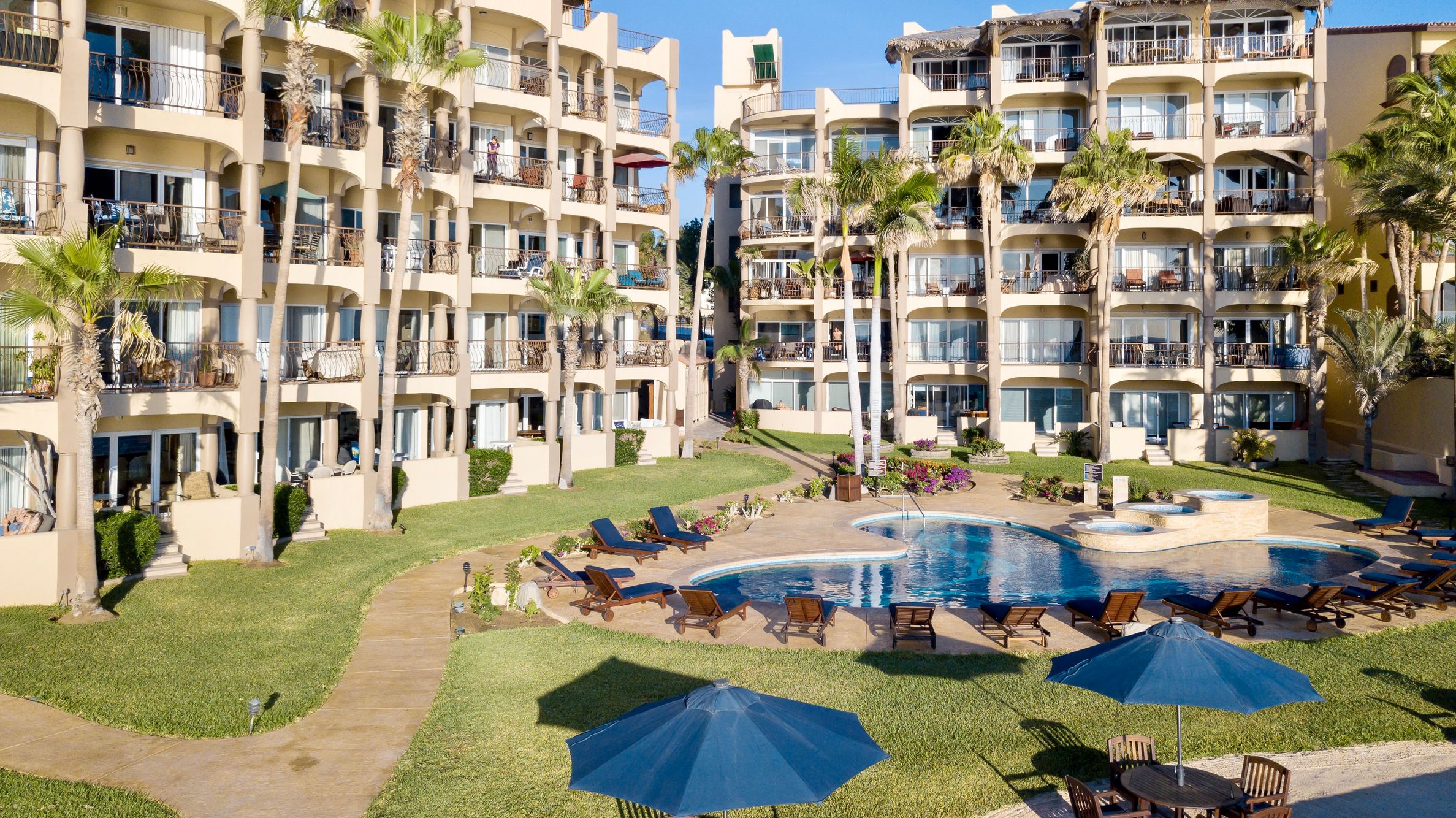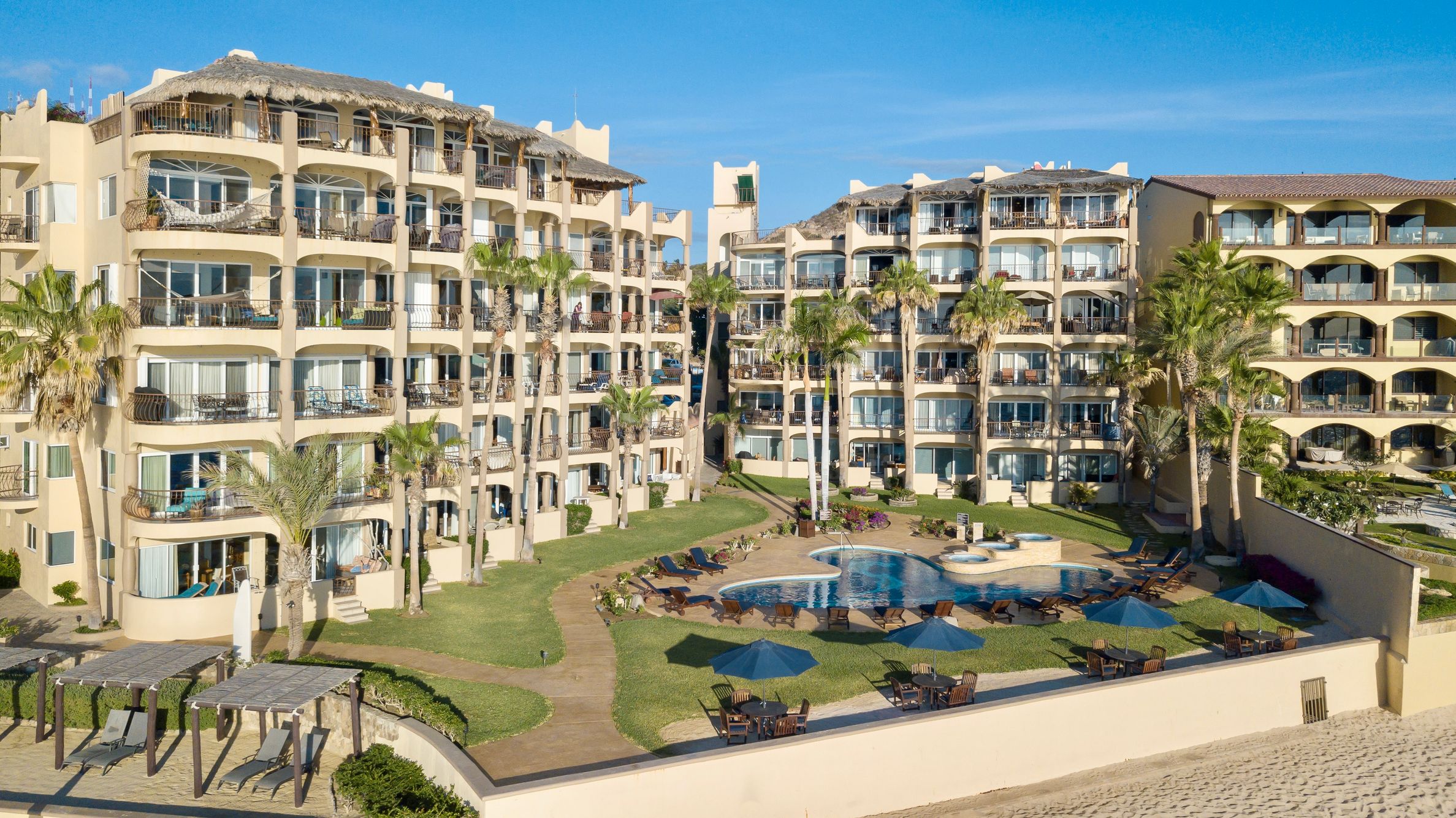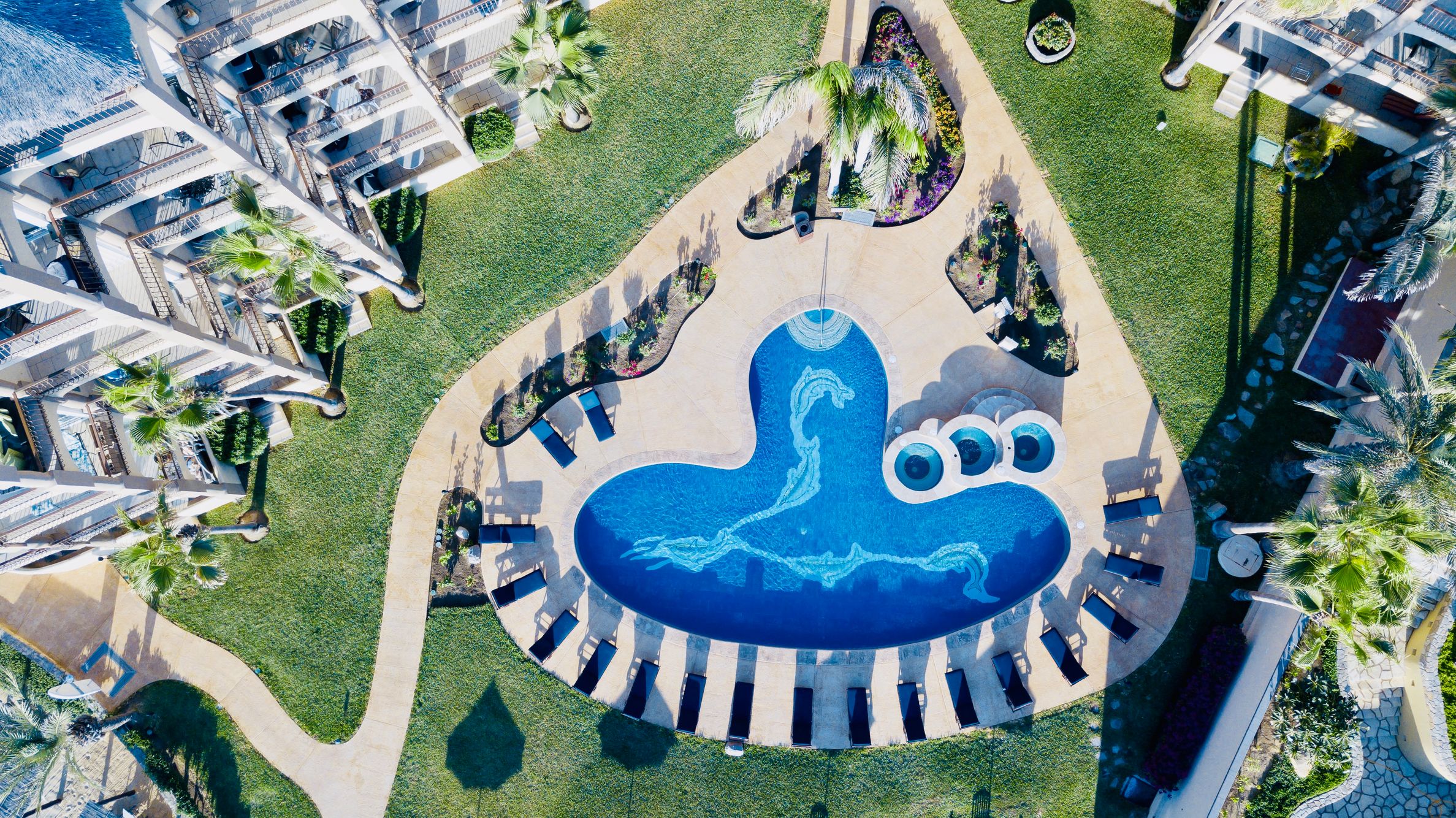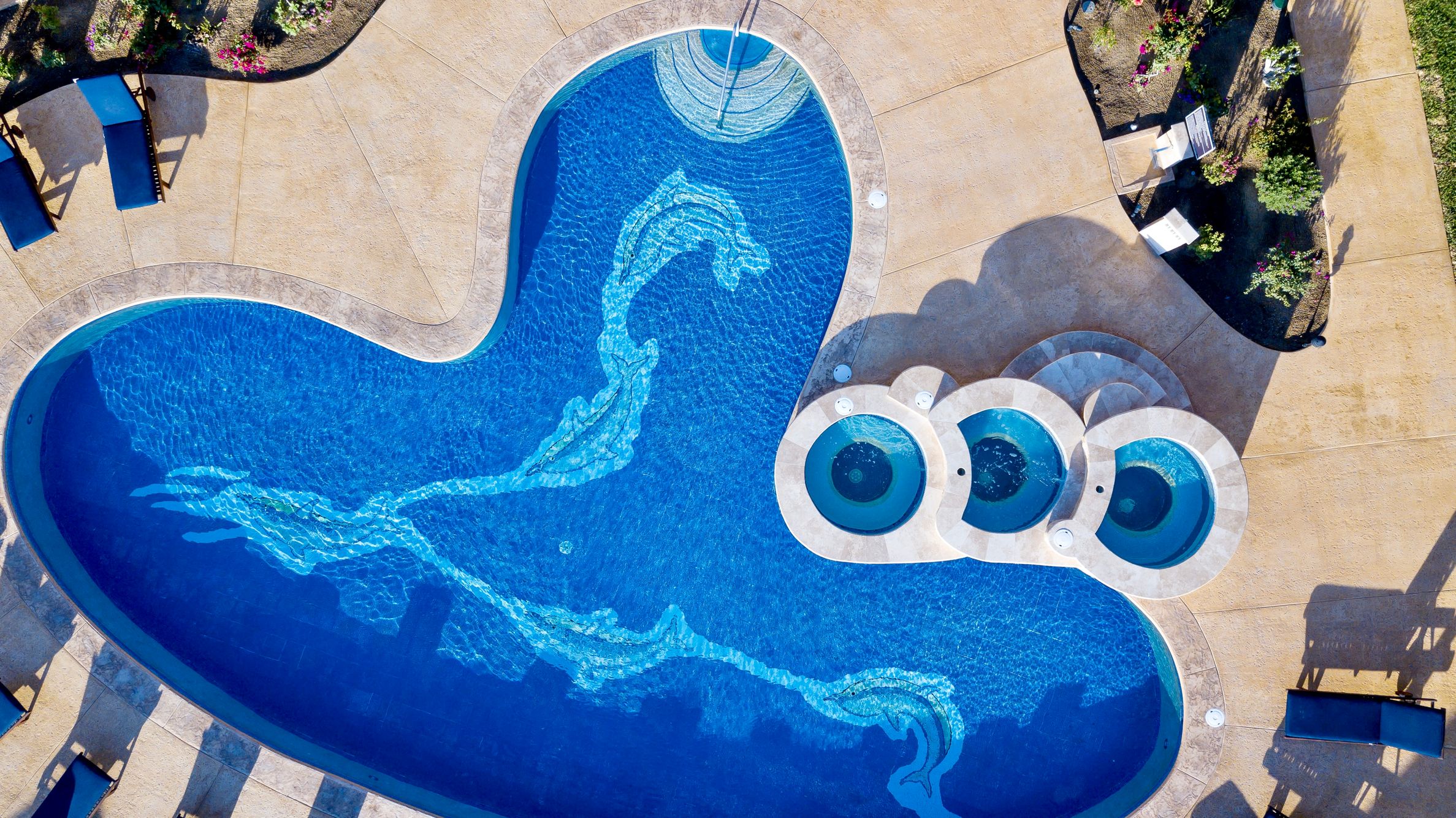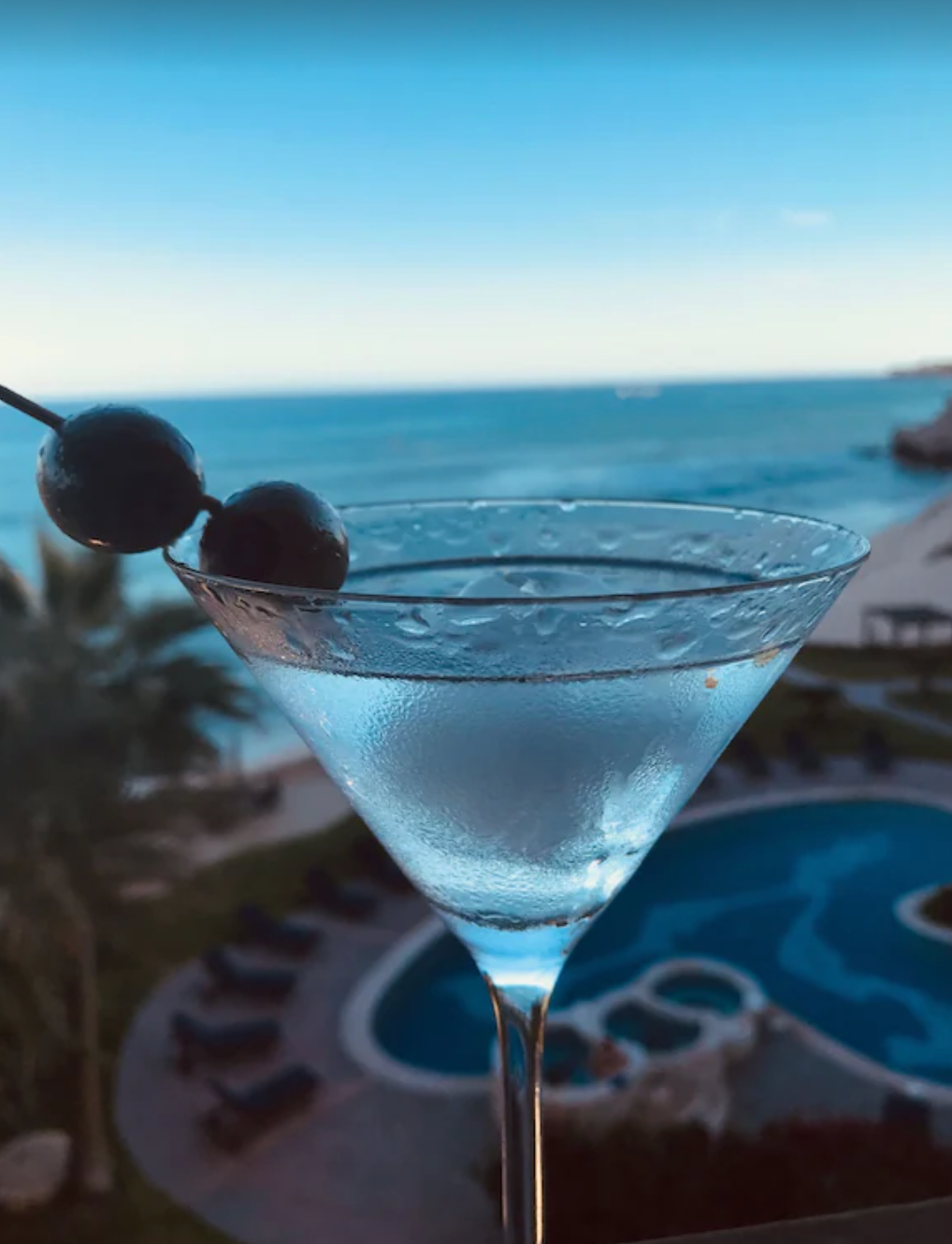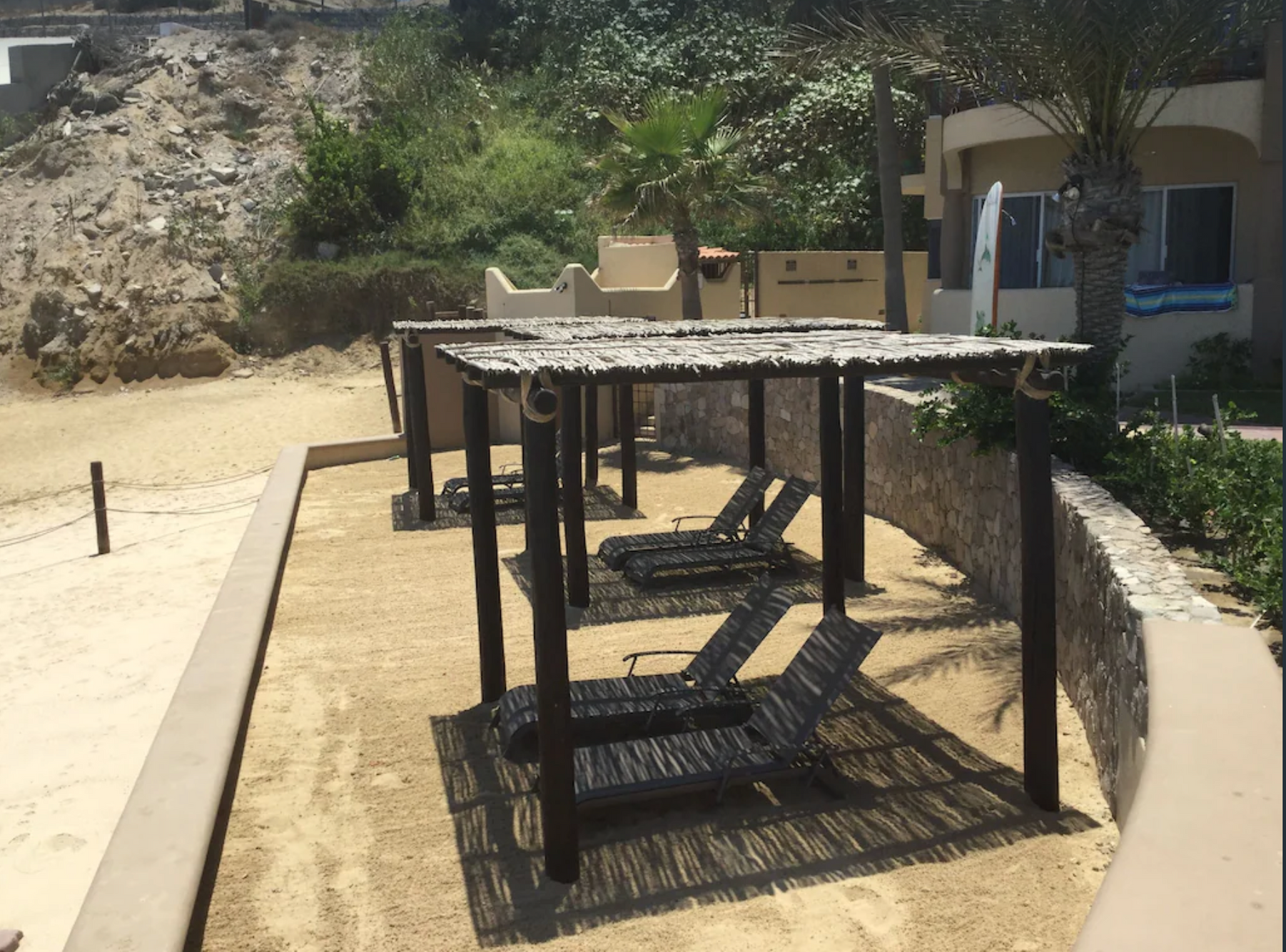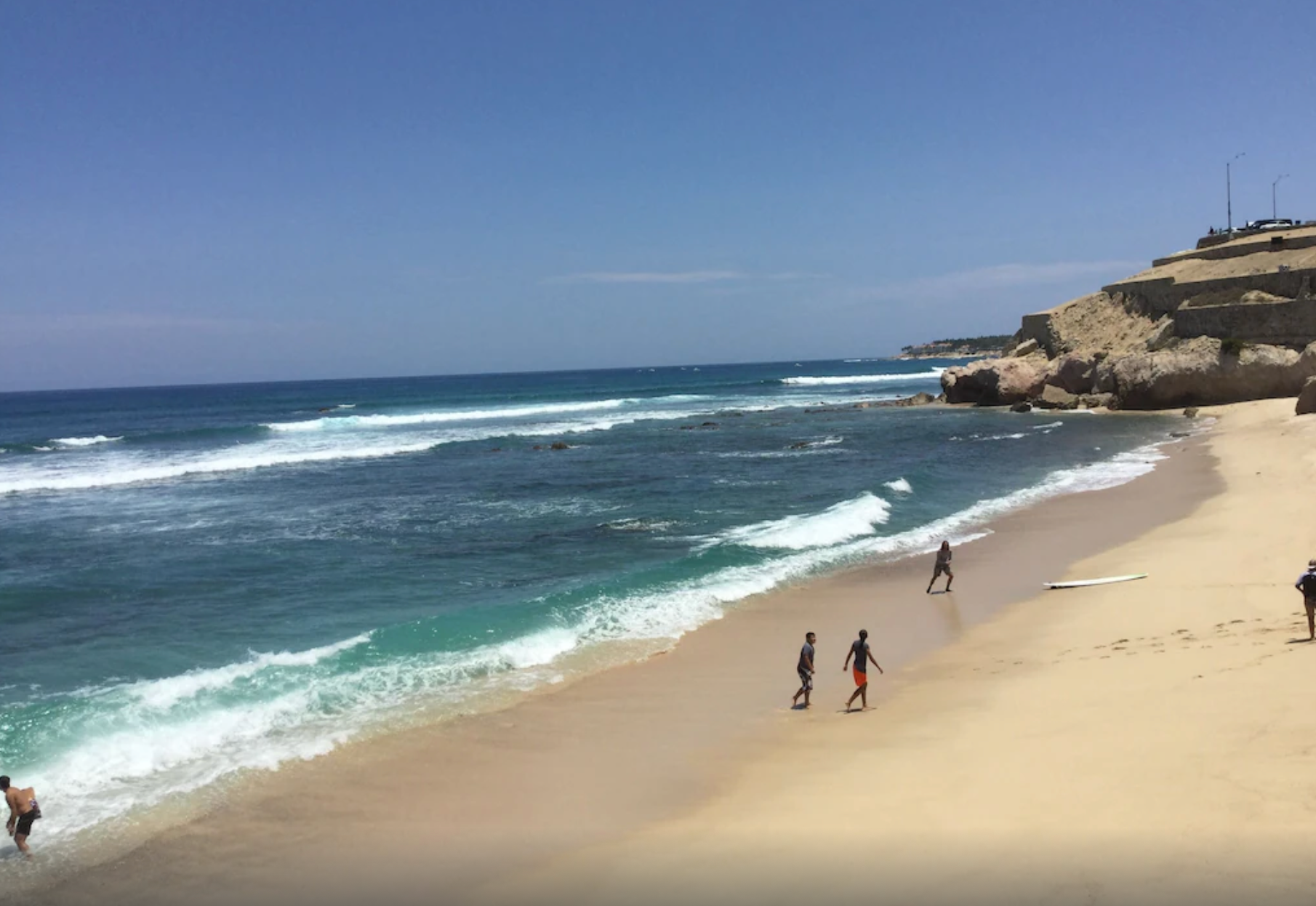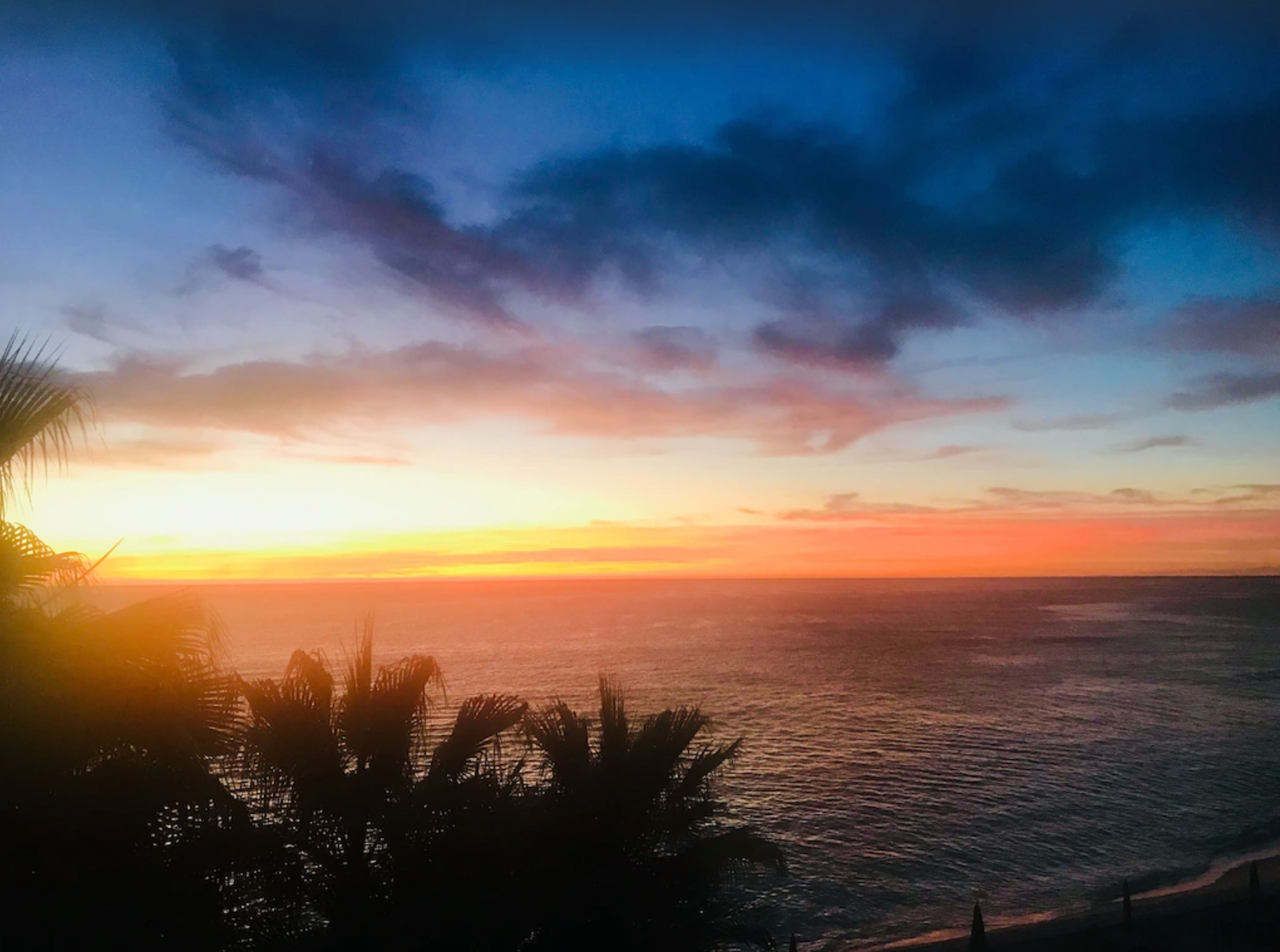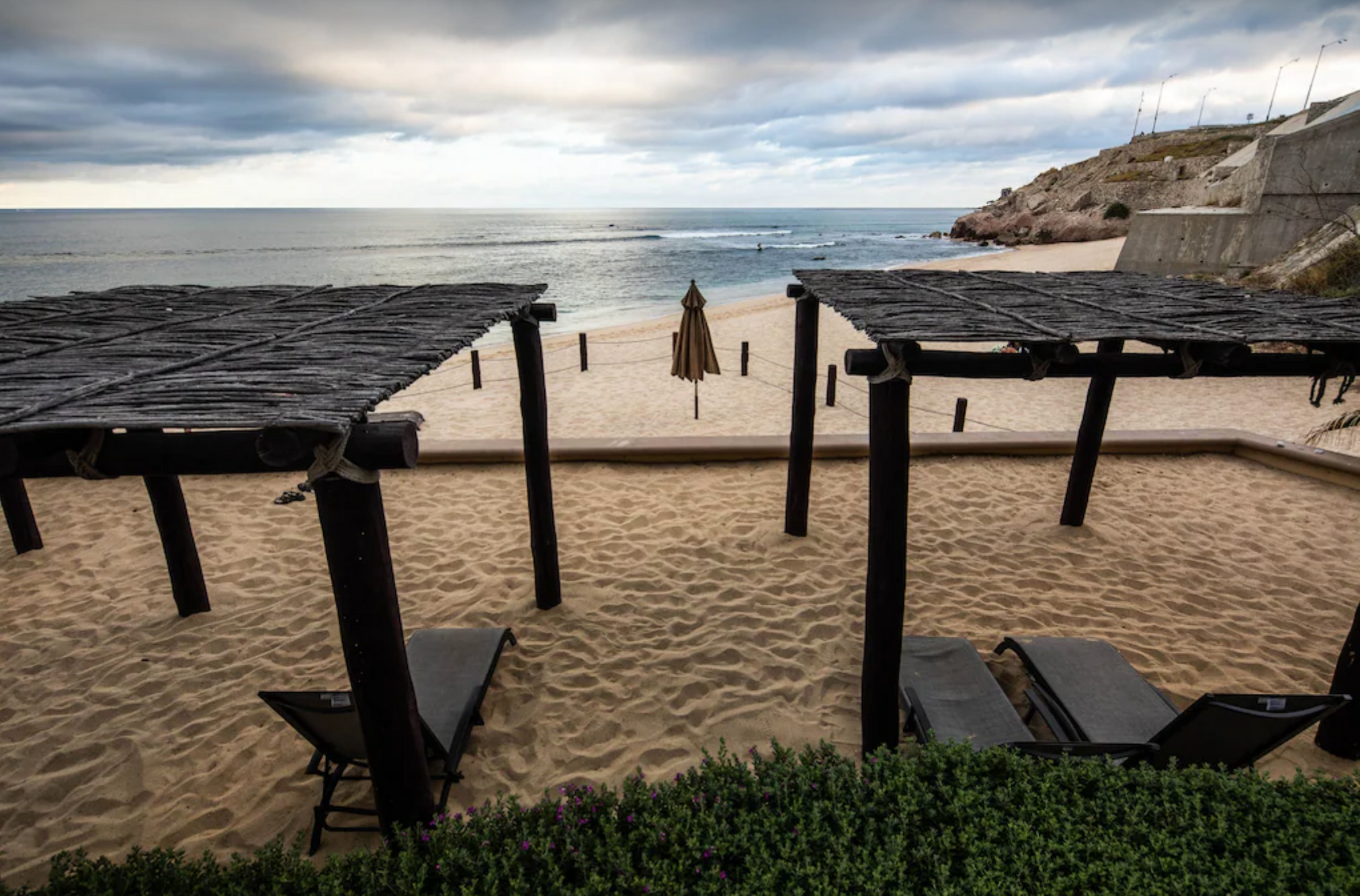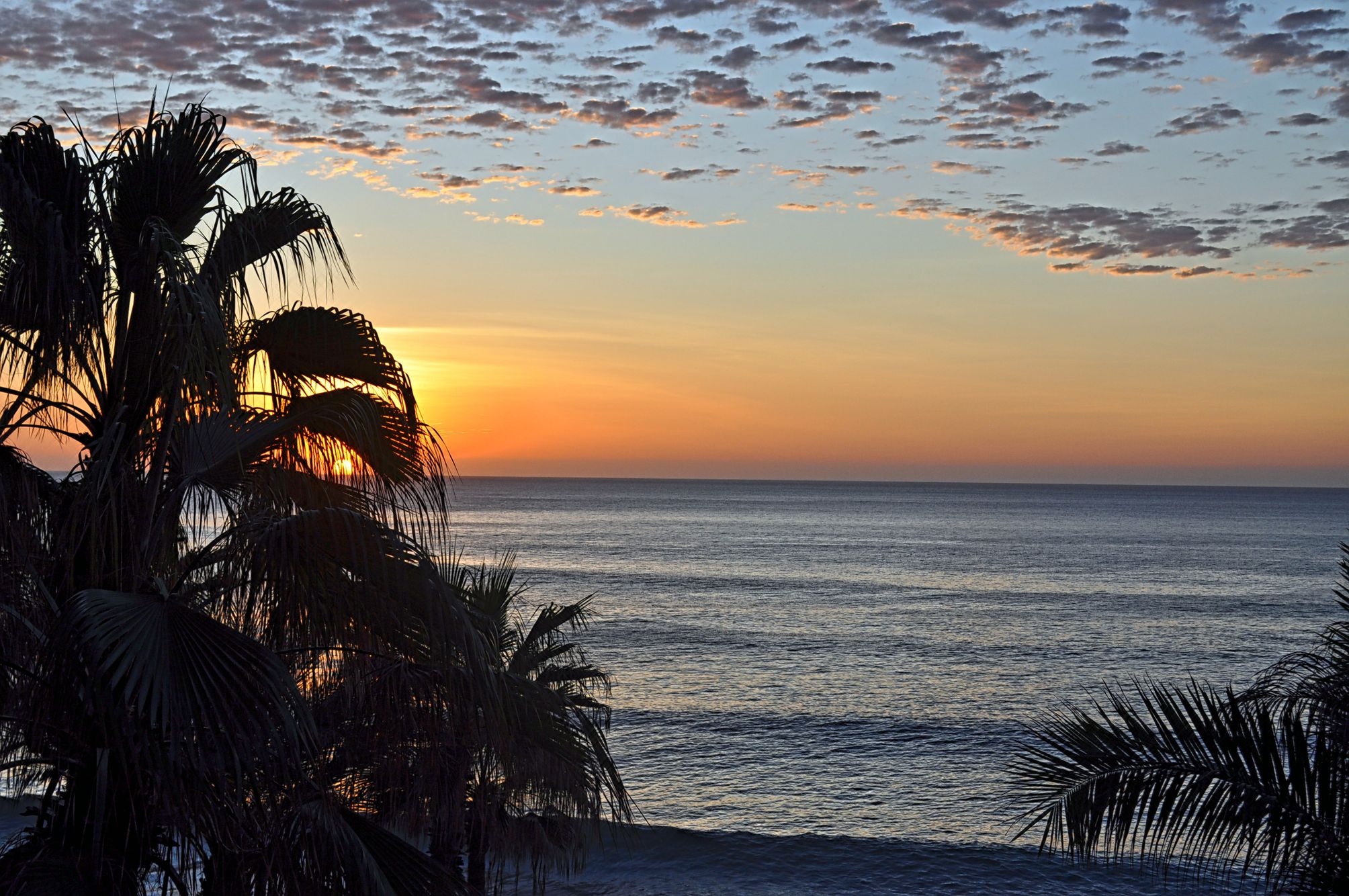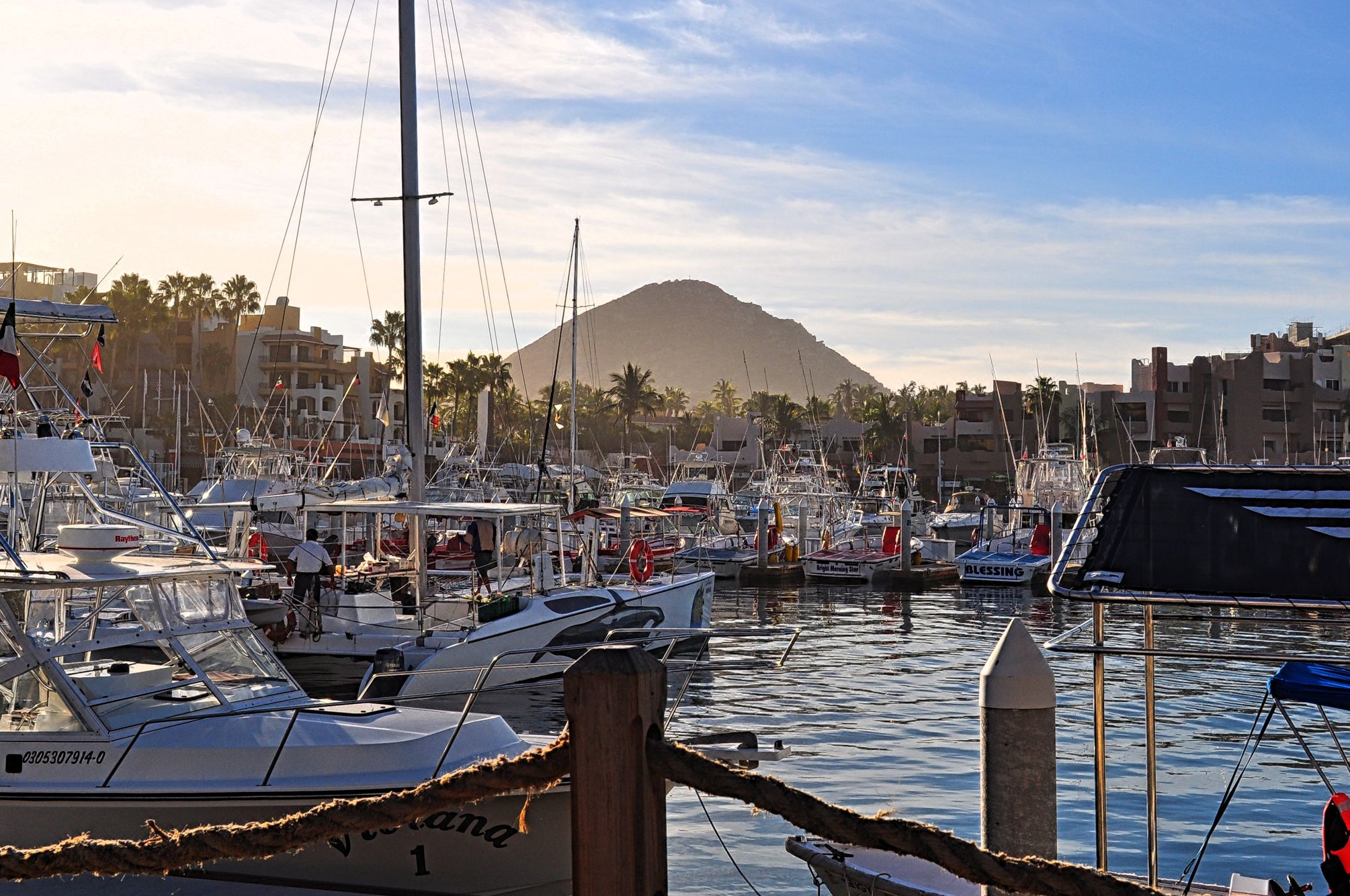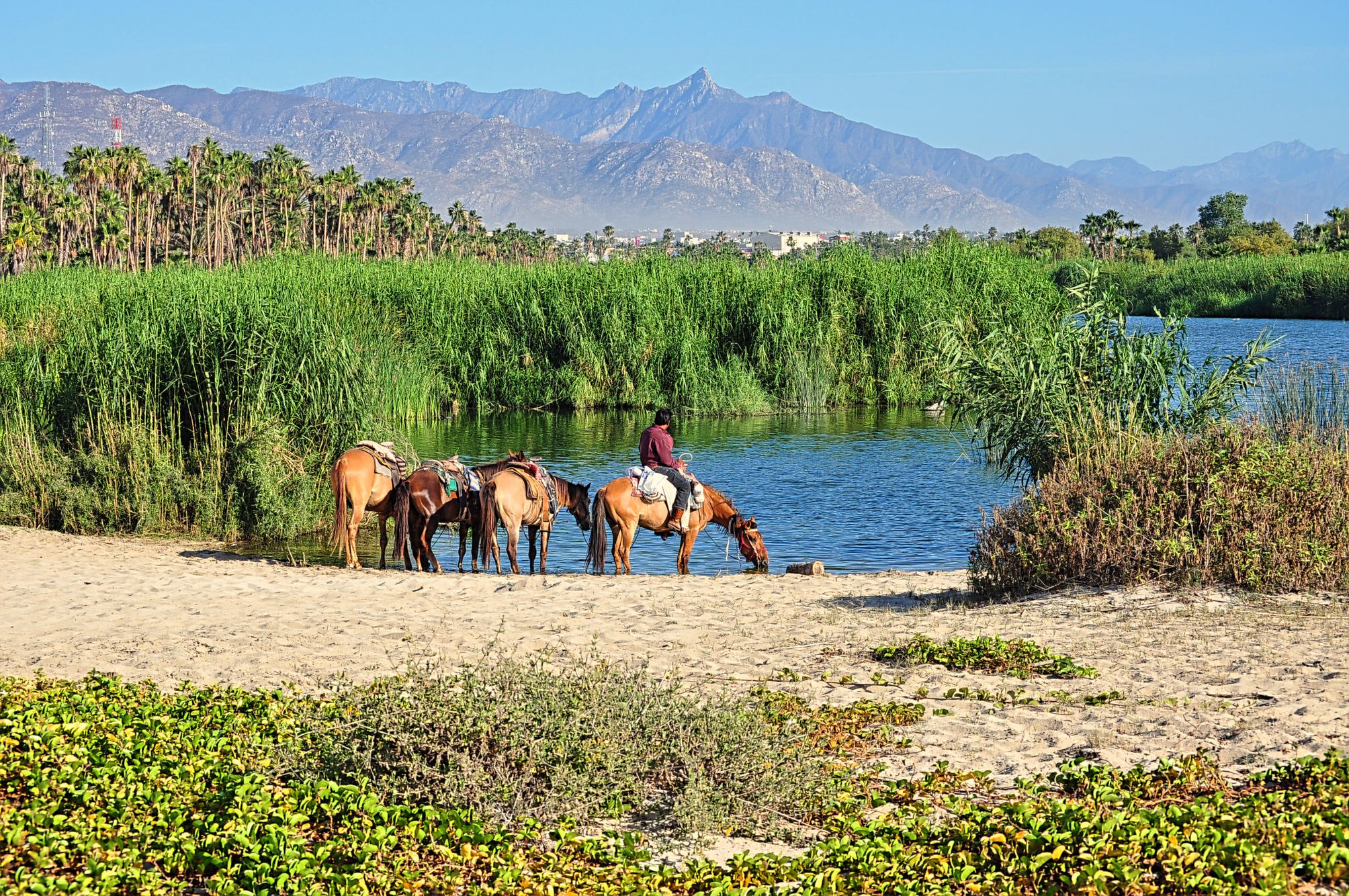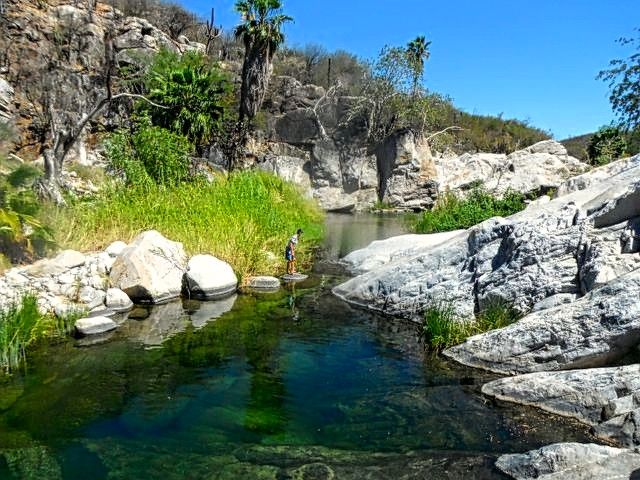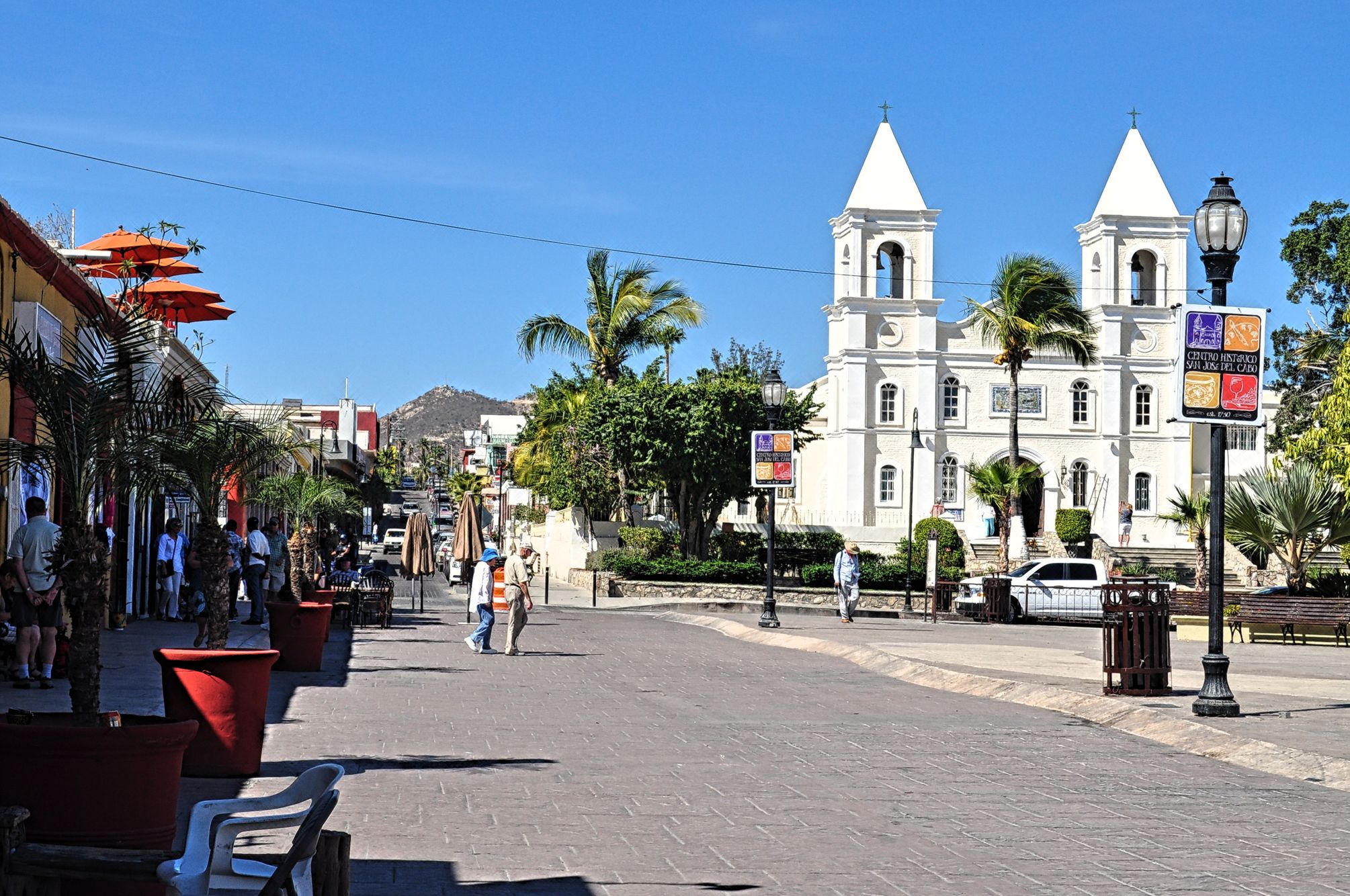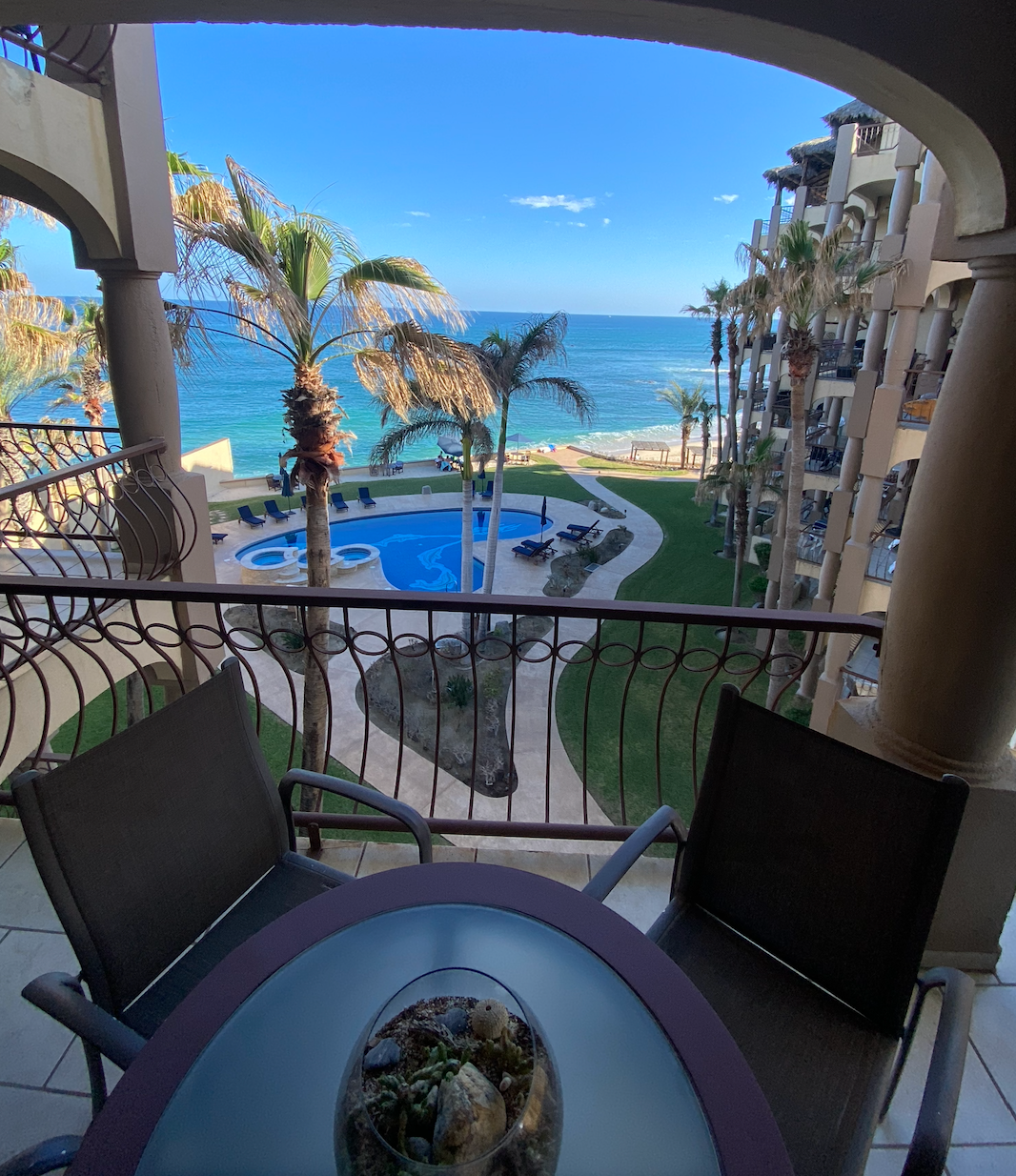 Great location for families, especially for those who are interested in learning to surf. Las Olas offers a unique experience with 3 different wave breaks within a stone's throw walking distance from the Condos to beachfront.
Straight out front is "The Rock", which is a gentle wave under normal conditions, and is suitable for experienced surfers and kids alike. If just starting out, then "Old Man's" surf break is the place to be for beginners. It's located off to the right of Las Olas and is suitable for all levels and for those just wanting to swim in calmer waters. If experienced and want a faster and steeper wave, then Zippers off to the left side of Las Olas, is for you.
After a few sets, don't miss Zipper Bar & Grill Restaurant, 1 minute walk down the beach towards town from Las Olas, which offers the best in convenient nearby refreshments and comfort food. Zippers also offers surf equipment rentals and lessons making it extremely easy for beginners to have a go. A full surf shop with more selection can be found under the bridge and across the street from there.
Excellent family opportunity to either learn how to surf or just take advantage of this unique location for relaxing by the pool, swimming, snorkeling or surfing.
For more surfing adventures, try the left break at Monuments in Cabo San Lucas, 20 minute drive, and don't miss the many opportunities and locations on the East Cape, 30 minute drive, as well as the Pacific side, 1 hour drive, which has waves year round. Some companies offer surf tours if you don't want to drive yourself. Further information can be found in the Guest Compendium or on line.
Amenities Include:
Heated Swimming Pool (Communal)

3 Tiered Hot Tub (Communal)

High Speed Internet

Surf Locker
24/7 Security
In-unit Washer & dryer

Roku TV

Air conditioning

Parking

Heater
Renting a car? Las Olas has gated fenced in parking for one space with 24/7 security. Use a gate pass to enter the facilities with a guard on duty. Combination gate codes change every month to access the beach area making Las Olas very secure for a great holiday.
About the Space
3 Bedrooms, 2 Bathrooms - Sleeps 6.
Primary Bedroom: 1 King
Secondary Bedroom: 1 King
Third Bedroom: 2 Bunk Beds
Fully Furnished Kitchen
-Dishwasher (General Electric)
-Refrigerator: Fridge and freezer, filtered cold water and ice dispenser (General Electric)
Stove: Electric stainless steel stove and range
Oven (GE): 4 burner electric with oven, latest technology
Microwave: Brand New General Electric
Coffee Maker: 10 cup drip coffee maker and filters
Toaster: 4 Slice Toaster
Pantry Items: Basic spices, sweeteners, salt and pepper, hot sauce, sugar, coffee mate, worcestershire sauce etc
Dishes & Utensils: Full compliment of tableware and kitchenware. Well stocked and ample for even the most discerning cook. Blender, coffee maker and toaster included.
Television: Roku
Surflocker #53: Two Boogie boards and private surf locker available
Outdoor Grill - barbecue grill (for guest use only - i.e. not communal) on private patio.
Crib for infants.
WE ARE HERE TO SUPPORT
It can be stressful planning the perfect vacation - book your accommodations and experiences with us, and know that you are in the best of hands! Our team is committed to creating 5-star experiences for all of our guests and we would love for you to join us on your next vacation! Our intention is for our guests to have the peace of mind knowing that they have a team of people on their side who authentically care about everyone's safety and experience. This leads to a friendship, with both owner and guest, that is based on Let's Do Mexico's core values:
CONNECTION, INTEGRITY, EXPERIENCE, & TRANSPARENCY.
Pool Rules
Pool hours 7am-10pm.
No children under 13 allowed in the jacuzzi.
No children under 13 allowed in pool area without adult supervision.
Babies under 2 must wear swimming diapers.
Guests must rinse off before entering.
No running or diving.
No beach toys/boards in the pool.
Do not remove lounges from pool area.

5-Star Reviews
"AMAZING! View is heavenly! Clean mellow place to stay. Managed well , easy to deal with any issues. Ricky so nice can help you with anything. No better place to stay if you want a kitchen. Definitely will return - best hammock ever!!!"
Due to the uncertainty of Covid, we HIGHLY recommend purchasing travel insurance.
The average cost for a week trip is less than $20.
Save on Airbnb and Vrbo Fees!